Tips to Make Your Email Signature Looking Professional

1. Select only significant information for your professional signature for email
2. Check the information which you selected
3. Make it simple and minimalistic
4. Pay attention to design
5. Check your professional email signature when it is completed

1. Select only significant information for your professional signature for email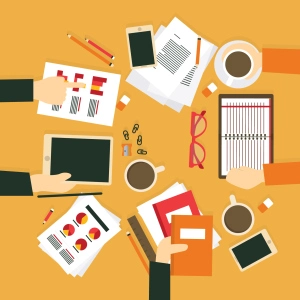 Professional email signature format requires not so many options to cover. Obviously, it is your name, occupation, contact information. However, even the last point provokes discussions: which contacts should you include?
It depends on your own. If you are a CEO of a large company and every journalist in a city is hunting you, better to avoid your phone number or personal address, leaving only office phone and company's location. But if you are selling something, phone and Skype are crucial. Mail is already visible for a person from your letter, but who knows - maybe addressee would like to save your professional business email signature into his contacts list, so including it could simplify his or her life.
This is also related to your website, social media profiles, logotype and other possible information. Just figure out what is beneficial - and include it into a professional email signature.
2. Check information which you selected
The professional signature should contain professional information. Some people neglect that. For instance, it's not a surprise to find an email matt232309@domain.com or lora.flower@domain.com. If you represent a company, better to include your corporate email, list your occupation and share website. For personal need - feel free to be more creative.
Social media profiles rock all professional email signatures. But are you sure that Instagram, where you demonstrate your perfect suntan or Facebook with your drunk photos from last bear party, will contribute to professionalism? I would argue.
3. Make it simple and minimalistic
Simplicity becomes a synonym of competency. Doing something you should be clear and up to the point. It should also be applied to a professional signature for email. Therefore, once you sorted the information to include, check if it's simple enough and does not confuse your addressee.
Professional email signatures should not look like your CV. It's not the way to tell the reader the entire story of your life. Do not waste someone's time. "Make every detail perfect and limit the number of details to perfect", as Jack Dorsey says. Simple and even minimalistic approach rocks.
4. Pay attention to design
As we already have been talking about aesthetics professional email signature format we will not pay much attention to that. However, keep in mind: design matters. Use your corporate colors and fonts, which is available in paid package of professional signatures.
5. Check your professional email signature when it is completed
Last but not list. When you are done with a design, do not hurry up to start sending emails immediately. Just make one test letter to check if everything is in its place. This may save you from many mistakes.
A professional email signature is not a miracle; it's simple and easy way to promote yourself in every letter. Create your own signature and start enjoying this option right now.