Tips to Make Your Email Signature Looking Professional
1. Select only significant information for your professional signature email
2. Check the information that you selected
3. Make it simple and minimalistic
4. Pay attention to design
5. Check your professional email signature when it is completed
Many people very often underestimate the power of email signatures. Whereas those signatures are providing you with an opportunity to make it clear who you are, make it simpler for your customers to reach you, and give people a possibility to learn more about you, your business, and your services.
According to The State of Business Email Marketing report, 82% of marketers use email signatures to increase brand awareness and reputation.
Thus, it's better to carefully think about the data you want to include in your email signature so that you could benefit from all the advantages an email signature provides.
Want to create a professional email signature that leaves a lasting impression? Here are a few suggestions that will help you create a professional-looking email signature.
1. Select only significant information for your professional signature email
There are a few particular elements that you can integrate into a well-crafted professional email signature. It is your name, job title, department, and contact information. However, even the last point provokes discussions on which contacts should you include.
For instance, some companies rely on phone calls heavily. So adding your phone number to your email signature would make perfect sense. But if you want your customers to contact you via a form on your site rather than by phone, then it would be better to include your website link instead of your number.
This is also related to your social media profiles and other possible contact information. Just figure out what communication channels would fit you best and add them to your email sign-off.
2. Check the information that you selected
The professional signature should contain your business information. Some people neglect that. If you represent a company, it's better to include your corporate email, and your title, and share your website. For personal needs - feel free to be more creative.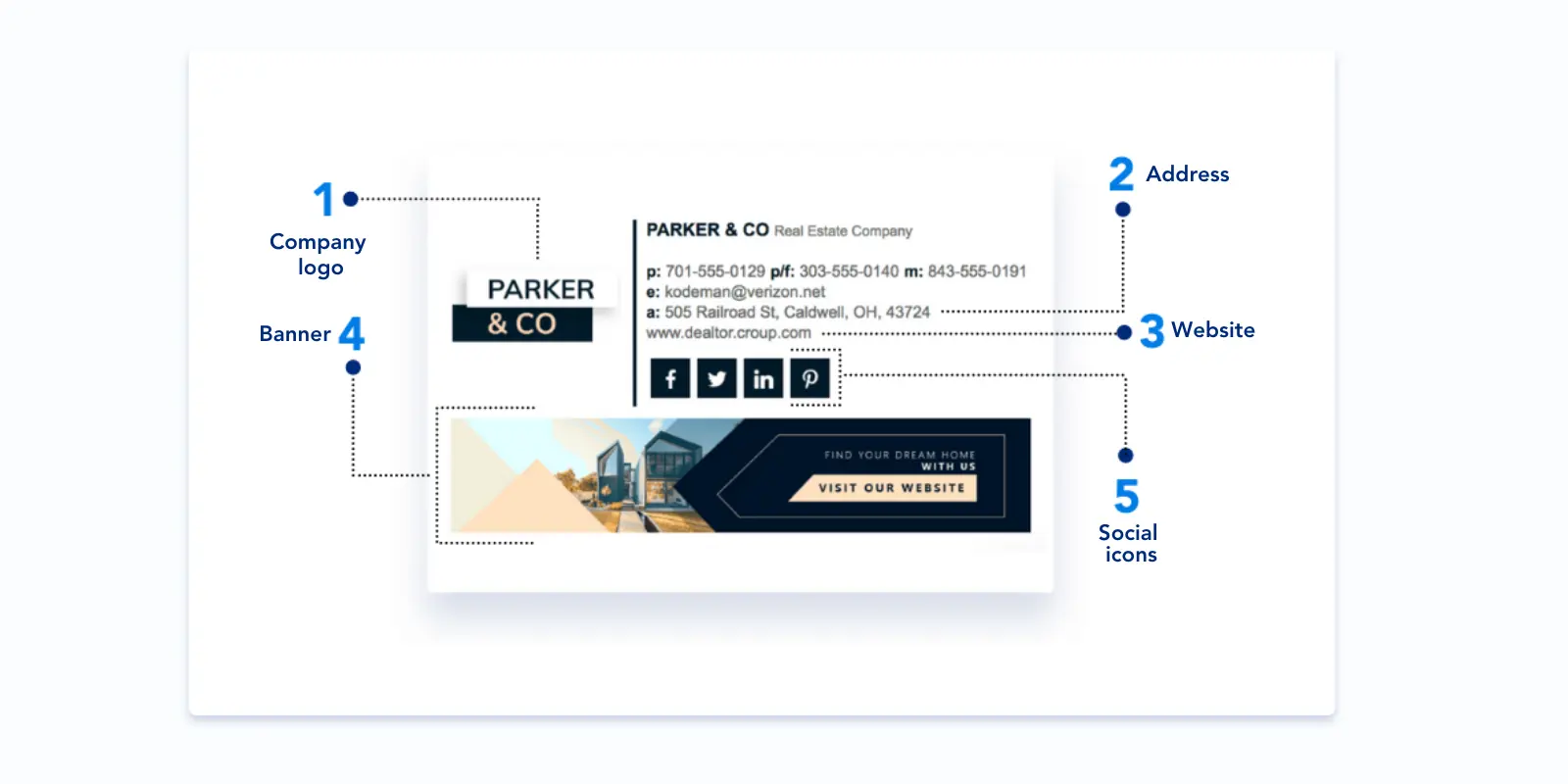 All professional email signatures will benefit from adding linked social media icons. In this way, you'll offer recipients the opportunity to explore your brand and get a better sense of your business.
Consider however linking your business social media accounts. Adding your personal social media channels that are not relevant to your business, might not contribute to professionalism.
3. Make it simple and minimalistic
Simplicity becomes a synonym for competency. When it comes to your email signature, make sure you make everything about it clear and to the point so that not to confuse your addressee.
Professional email signatures should not look like your CV. It's not the way to tell the reader the entire story of your life. Do not waste someone's time. "Make every detail perfect and limit the number of details to perfect", as Jack Dorsey says. Simple and even minimalistic approach rocks.
4. Pay attention to design
Design matters. When designing a professional email signature, it's all about presenting your information in a modern, stylish, and matching your corporate identity way.
Your email should look aesthetic. We have compiled these 7 simple pieces of advice to design an email footer that looks gorgeous.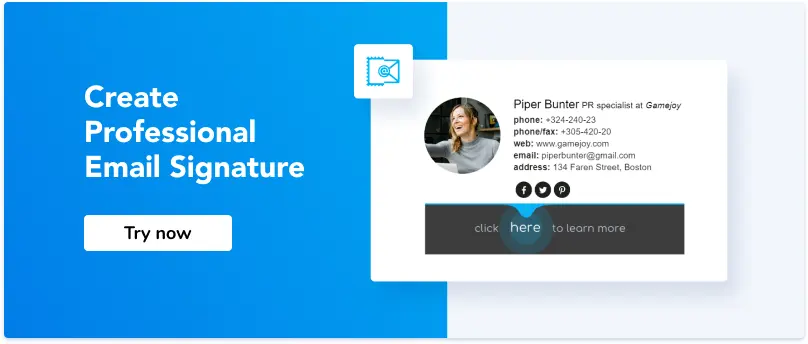 5. Check your professional email signature when it is completed
Last but not least, when you are done with a design, do not hurry up to start sending emails immediately. Just make one test letter to check if everything is in its place. This small tip can help you avoid many mistakes.
Are you sure your signature looks professional?
Are you sure your signature looks professional? Check the following templates to make sure you're on the proper way.

Create your ideal email signature in minutes or choose a preset you like from a variety of well-crafted email signature templates. Get inspired by the best email signature examples created with Newoldstamp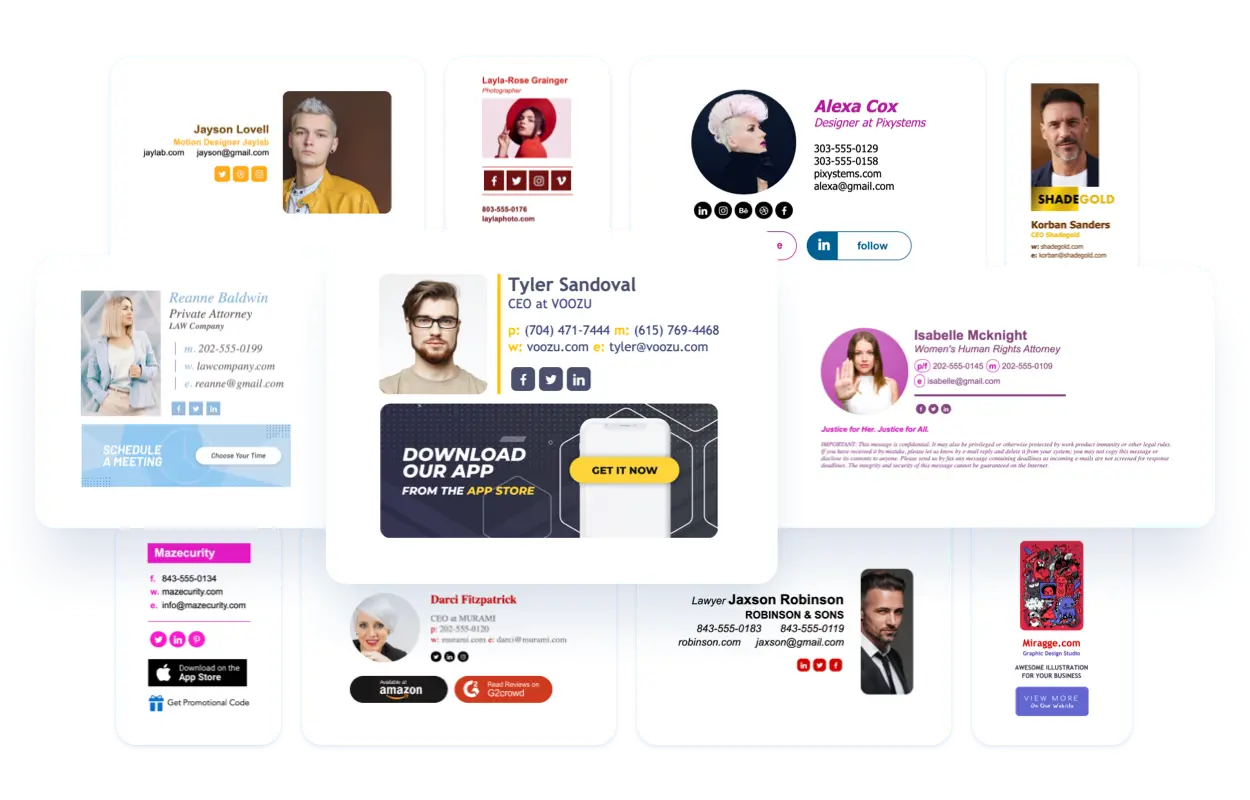 Using email signatures for marketing has never been so simple.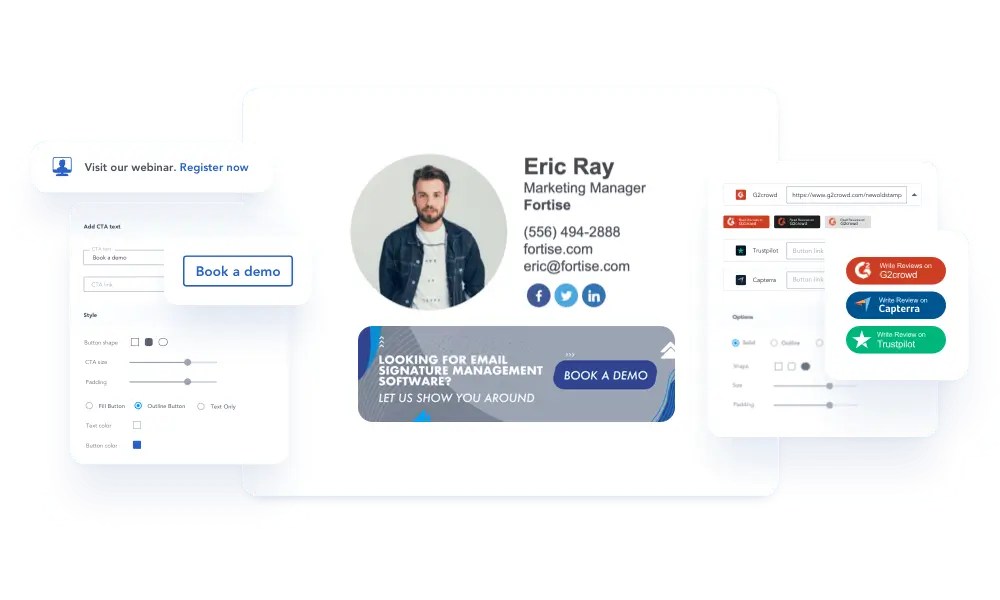 Your sales team can engage with the customers by adding personalized call-to-action in every email.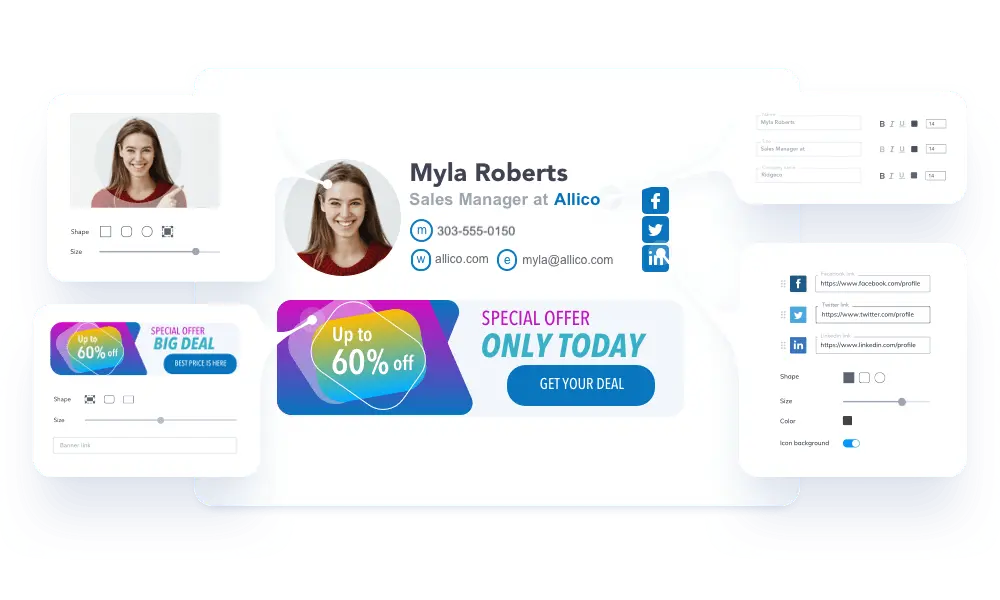 With a professional email signature, you can increase trust in your realtor's brand and generate more leads with every sent email.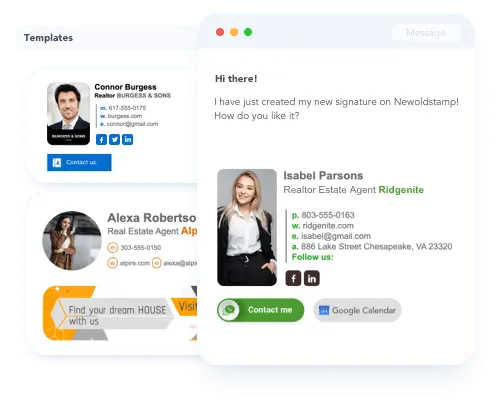 It is challenging to earn customer trust as a nonprofit organization (NPO). Using professional signatures and showing the human side of your business may contribute to winning customer trust and loyalty.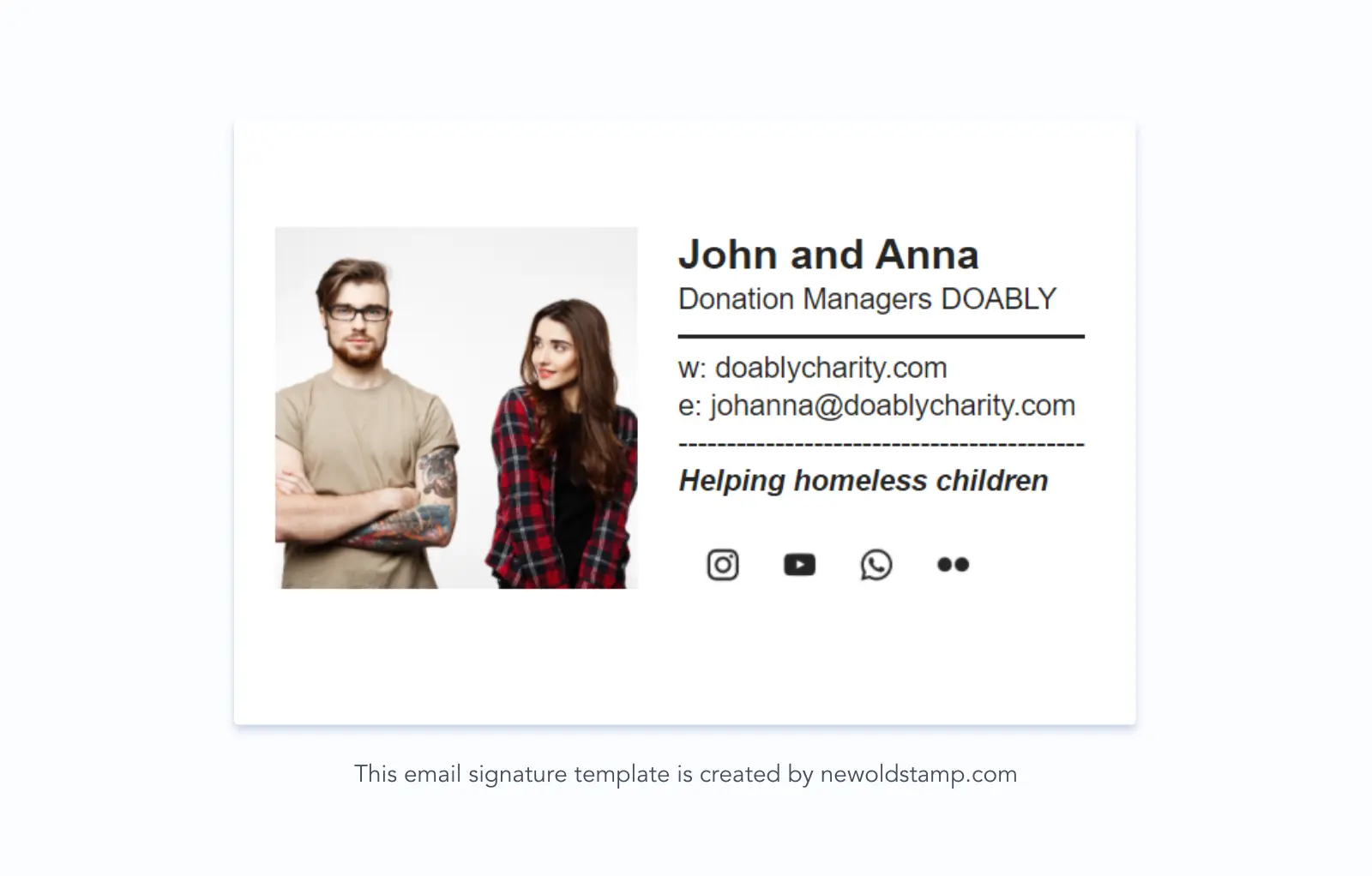 Armed with all these email signature tips, you can create your own signature that aligns with your brand and brings your emails an extra touch of professionalism.