How to Add HTML Email Signature to Your Letters
1. Understand your purpose
2. Choose a tool
3. Begin either with free or paid option of an HTML email signature
4. Be selective about the information you provide
5. Fill required fields and copy an HTML email signature to your mail client
Plain text looks pretty fine but you desire to make your signature much better, much more professional? It's not a problem. People who already have it are not the wizards, they just use proper software and a bit of imagination. Let's learn how to create an HTML email signature.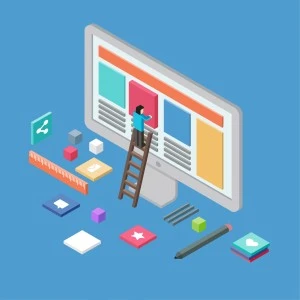 1. Understand your purpose
An HTML email signature is not just a cool feature. It's a powerful marketing tool – with backlinks to your website or social media, to boost the traffic. Either you use it for personal needs or business, you should clarify your goal.
Depending on that, you select the information to include (for instance, your company's logotype or your blog). Check how it works and then make sure you clearly figure out your benefits.
2. Choose a tool
There are many companies that offer the software to make a mail signature. With their own advantages and disadvantages, the majority of them are much similar. Therefore, you need to pick up one and start with it. Make sure also that software supports your mail client, as there may be some surprises.
We at Newoldstamp work with all popular providers. We are welcoming you to make the signature of your dream.
3. Begin either with a free or paid option of an HTML email signature
Almost every software has two options: free creator and upgraded version. Free tools offer basic features and basic templates: with them, you can include personal information, contacts, social media links, and photo. There are a few layouts to pick up from.
However, you still do not stand out from the crowd with a free version. Thousands of people over the world use the same templates and same designs. Probably you even will recognize your template in the button of one of your inbox letters.
To make sure that you are unique, better to use an upgraded version. It costs a few dollars but allows unlimited opportunities for creating a unique HTML signature.
Moreover, for corporate needs, you can order a full package of 10, 20, 50, and even more items.

4. Be selective about the information you provide
Do you remember #1? Yes, your signature serves your needs. As a result, the only relevant information has to be included.
You should think over:
your job title and company;

corporate website or any other sites;

phone number, email, post address;

social media profiles;
Mainly, there is a separate field for this data in your online generator, but you should think about what to include.

5. Fill in required fields and copy an HTML email signature to your mail client
When you've decided on the information, insert it into the fields of your software. After that, you can upload a photo and add links. When the information is ready, try different designs to check out which you like the most or which is in tune with your corporate symbols.
After that, you should perform just two simple and so well-known actions: copy and paste the result into your mail client. Your HTML email signature is ready to work for you. Just check it one more time sending a test message.