20 Thunderbird Tips to Become a Pro
Useful tools:
1. Newoldstamp - Email signature marketing
2. Mailchimp - Email builder and sender
3. Reply.io - Personal email outreach, calls, and tasks
4. RocketLink - Your branded short linker
5. Canva - Online tool for making designs
For better or worse, checking email has become an integral part of our daily routine. It's one of the first things most people do in the morning, and one of the last before crawling into bed. It's needed both for personal and professional uses. Some people have several (if not multiple) email accounts serving different purposes. By using email opportunities wisely, it can simplify life in many ways. If not, it can unleash mayhem. The first step for savvy email use is easy; it's in picking the right email client for your needs.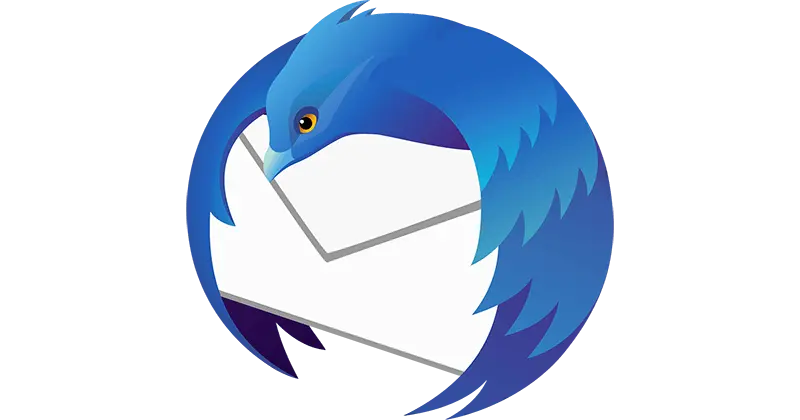 Mozilla Thunderbird mail client is what comes to mind for lots of active email users. It's not by chance, since learning how to use it properly paves the way to a comfortable and efficient e-mail 'life.' Below are 20 Mozilla Thunderbird tips and tricks to help you master this client and use it beneficially for your purposes.
Defining and Securing Your Profile
Your Thunderbird profile is the backbone of your client. It contains your email messages and all copies of these messages from a server, as well as e-mail account settings and any customization changes made to your client. It's always good to have a backup of your profile to avoid sad accidents, so we start our Thunderbird tips with this. Making a backup is a two-step operation. First, you need to find your profile, then back it up.
Depending on your operating system, your Thunderbird profile can either be found in your computer's user or home directory:
For Windows,

type %APPDATA%\Thunderbird\Profiles\ in the Run window of your Start menu. Your profile will have a name like xxxxxxxx.default, (xxxxxxxx is usually a selection of occasional symbols like g38ttu6s).

For Mac OS,

use Finder to open your home folder. From there open the folder Thunderbird:Profile in Library.

For Linux,

go to the file manager and adjust the view settings to display hidden files. Then open the one named .thunderbird. Your profile name will be xxxxxxxx.default (xxxxxxxx is a selection of occasional symbols like g38ttu6s).
To back up the Mozilla Thunderbird profile, shut your client down, then either make a Copy/Paste of the profile directory to the directory you would like to save your backup (using right-click) or compress your profile directory and save it where you need it.
History Auto Cleaning
Mozilla Thunderbird message retention policy is a useful option to set up auto-deleting for old messages after a certain period of time. This option can be used for separate, chosen folders. To do so, you'll need to proceed as follows:
Right-click on the chosen folder, then go to Properties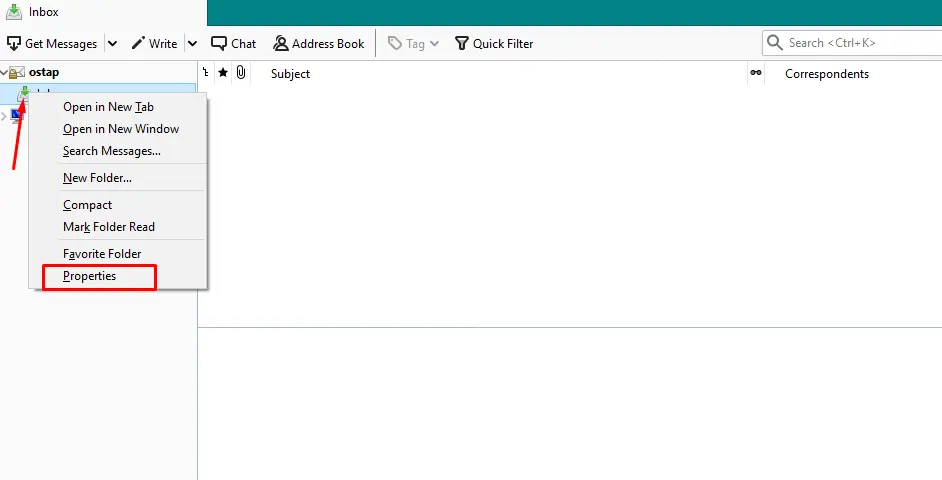 In the Properties window choose Retention Policy

In the

Use my account settings

field select the desired preferences and enter the needed time period
Confirm by hitting

OK

button



Password Restoration
Another great advantage of Mozilla Thunderbird email is you no longer need to rely on your memory to keep the passwords from all your accounts. To restore your passwords you need to complete the next Thunderbird tips:
Go to the

Options/Preferences

dialog window

Select the

Tools

section (for Windows and Mac OS) or the

Edit

section (for Linux), then continue to

Options

or

Preferences

respectively

Go to

Security

and proceed to the

Passwords

field

Press

Saved Passwords

button, click on

Show Passwords

in the opened window, confirm the action with

Yes
Once you retrieve the passwords needed, simply press Close button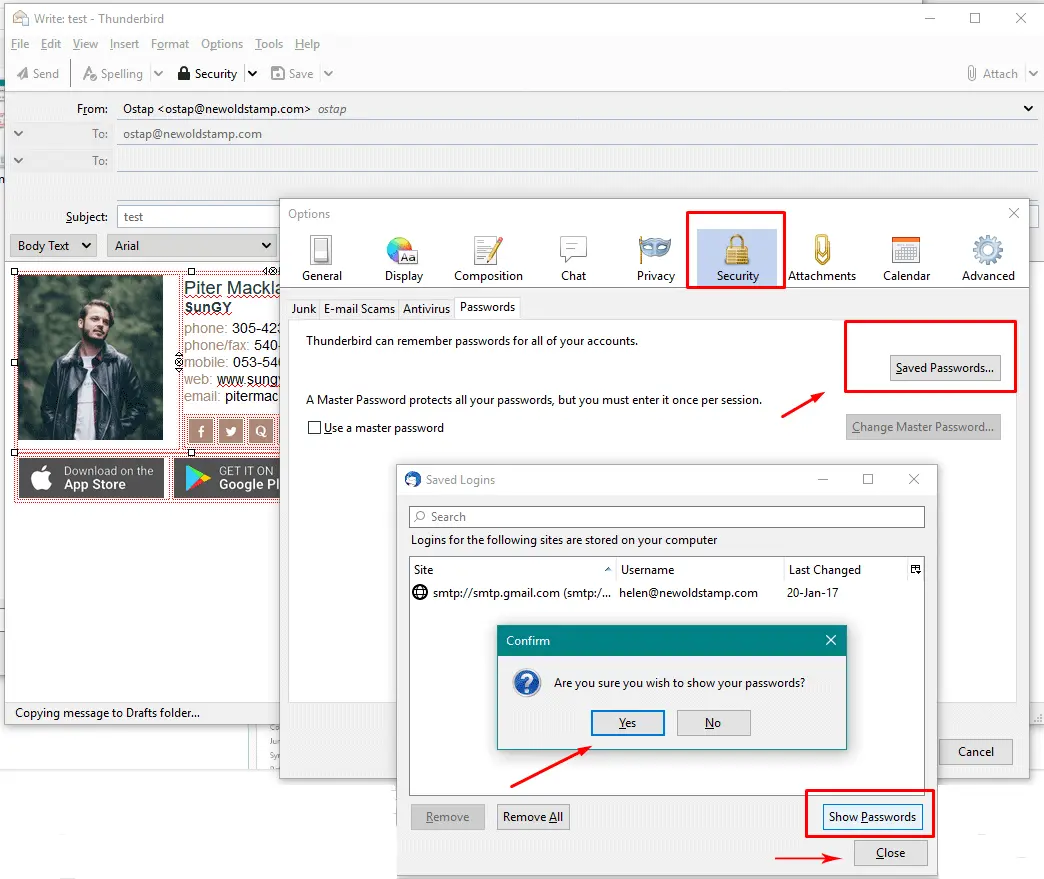 Setting Up Refreshment Timetable
For extremely busy users, it's good to have the option to select the time lapse after which they wish to see their email refreshed. It can be easily done in Mozilla Thunderbird account settings and takes a few seconds.
Select the

Tools

section (for Windows and Mac OS) or the

Edit

section (for Linux), then click on

Account Settings

(for all systems).

Choose

Server Settings

at the left bar, somewhere about the center of the displayed window; set the desired time period and confirm with the

OK

button below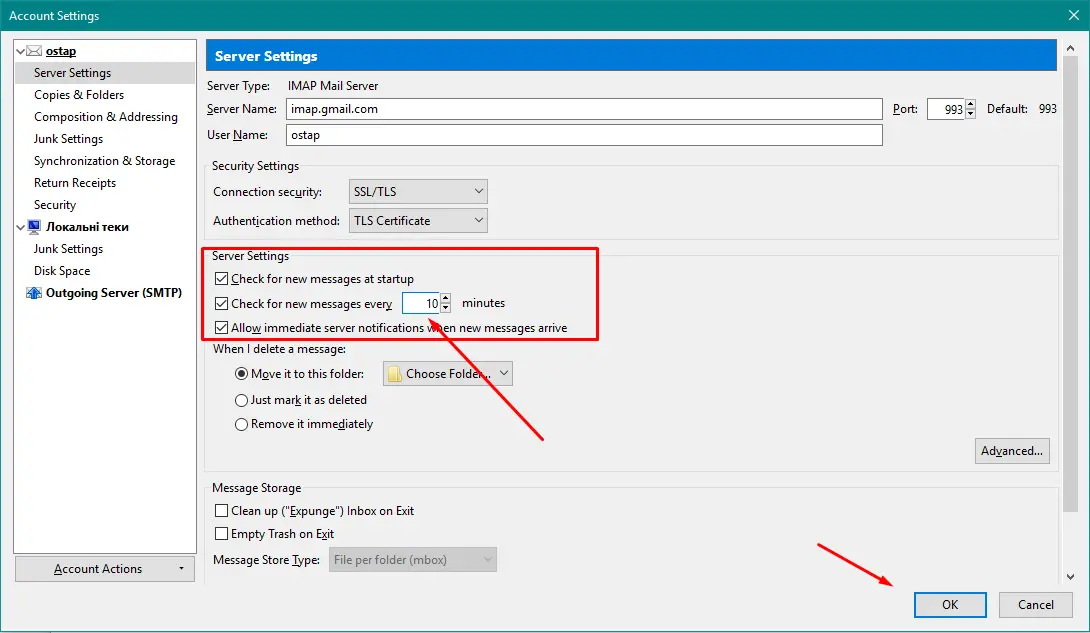 Getting Emails for Specific Folders Manually
Although there is no automatic ability to refresh the client for only specific sorts of emails, there is a way to do it manually. By using it, you can receive emails for all or one of your accounts, or for a separate account folder.
To get mail for specific accounts you need to press the arrow down on the Get Mail option at the upper bar and select the needed accounts.
To get mail for specific folders, go down All folders, choose the specific account you wish to update, and double click on its inbox folder.
This way you'll get an update for needed mail only.
Reading Emails in New Tabs
Viewing and writing emails in separate windows is not necessary, but convenient. The same principle works for separate tabs in a browser. it is good to have this option. To read mail in a new tab, you only need to double click on the email you wish to read. This way, numerous emails can be viewed.
Mozilla Thunderbird Quick Filter as a Search Engine

Mozilla Thunderbird Filters have proved to be the benefits of the whole email client. The Quick Filter toolset is located at the upper bar above the list of messages. You need to enter the filter criteria in the search box. Click Enter and there will is an option to use the filter for practically all email fields, like Sender, Recipient, Subject, Message Body. Pick the needed filter subjects and apply. Plus, messages can be sorted out by other features, like Starred, Tagged Messages Inbox or Sent, Containing attachments, Unread, from Contacts list only, Pin, etc. These features can be used in combination with the initial filter criteria to provide the most valid results.
Shortcuts That Save Your Time
Some people spend most of their working or leisure time clicking a mouse, and for them, it's an integral and absolutely necessary part of the process. Others prefer to explore new ways of saving time, keeping their fingers on the keyboard. Luckily, for 'explorers,' using shortcuts can be the solution to speed up Mozilla Thunderbird and save their precious time. However, some shortcuts do not apply to particular interface parts. This is mostly based on sound logic. For example, when you click on the message listings, the shortcuts for Cut, Paste and Copy do not work as usual.
You can find long lists of keyboard shortcuts on the internet. Here are a few of them to serve an example:
Undo - Ctrl + Z

(for Windows and Linux), Command + Z (for Mac OS X)

Redo - Ctrl + Y

(for Windows and Linux), Command + Y (for Mac OS X)

Print - Ctrl + P

(for Windows and Linux), Command + P (for Mac OS X)

Quick Filter - Ctrl + Shift + K

(for Windows and Linux), Command+ Shift + K (for Mac OS X)

Increase text size/ Decrease text size -

Ctrl + + / Ctrl + - , Command + + /Command + -

(for Windows/Linux and Mac OS X respectively)
Close All Threads

/

Expand All Threads

*
Using RSS Feed to Keep Updated
RSS feed is the way to get informed about the news/blogs of interest without actually visiting them. To establish RSS feed in your Mozilla Thunderbird you need to come up with news accounts you wish to get updates on, set up an account for them, and subscribe.
Here is how you can do it:
Select the

Tools

section (for Windows and Mac OS) or the

Edit

section (for Linux), then click on

Account Settings

(for all systems)

Below, in the left corner of the

Account Settings

dialog window, press

Account Actions

.




Pick

Add Other Account

from the drop-down list

In the

Account Wizard

window that opens select

Blogs and News Feeds

, proceed by clicking

Next

Enter the folder's name for your RSS feed account (or simply save the default one); complete the account creation by pressing

Next

and

Finish

.

Once returned to

Account Settings

window click

OK

Then, in the same

Account Settings

window, press

Manage Subscriptions

and then the

Add

buttons

Enter the URL for an RSS feed in the URL field. Press OK. Once returned to Account Settings window click

OK

again.
An Icon for RSS feed emerges on the Folders bar. Click on it to see your RSS feed updates.
Keeping Order in Your Inbox by Mozilla Thunderbird Filters
Mozilla Thunderbird filters are the smart helpers keeping order in your mail and saving your time, not to mention saving you from the stress caused by an overwhelming information inflow. Filters do all sorts of things like marking your messaging as read, redirecting or forwarding your emails, sorting them to particular folders, etc.
To adjust your filters proceed as follows:
Press

Local Folders

at the Folders bar

Proceed to

File

section, set New, and press

Folder

Enter the Folder name and press

Create Folder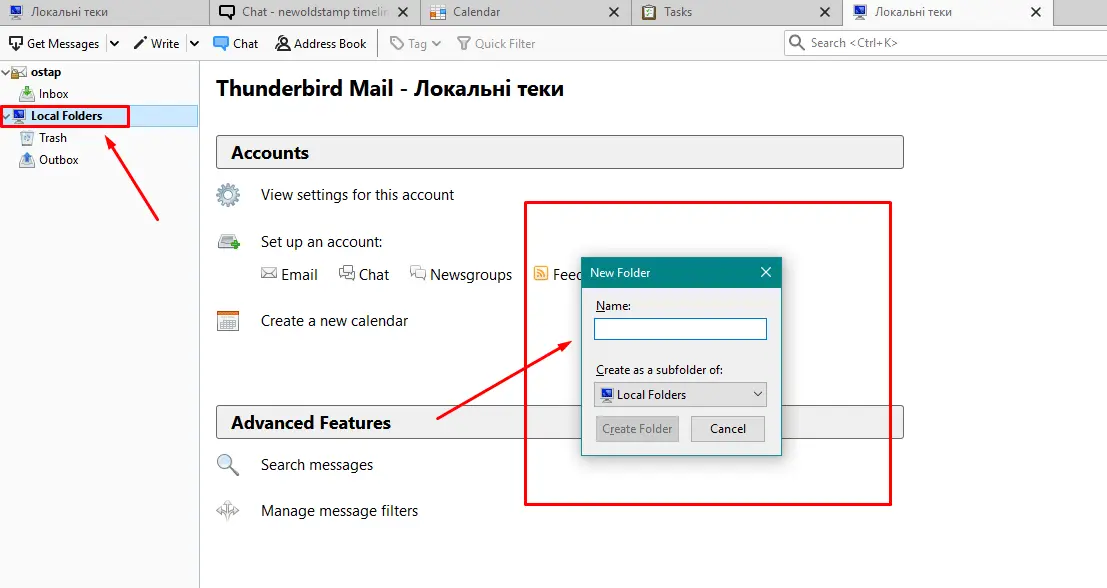 Go to the

Tools

section, press

Message Filters

and click

New
Enter the filter name and proceed with setting up the filter parameters (to add additional parameters simply press + opposite to the filter)

In the same window, open the drop-down list next to

Move Message To

and select a folder where you can find the newly created folder in your Local Folders section.

Confirm with

OK

To test your filters, press Run now in the Message Filters window.
Saving Several Emails in One Folder
Thunderbird provides many different folders and uses those configured by your email (for example, Google). However, if it necessary, you can change them.
Right-click on your Mozilla Thunderbird email account and select New folder. Give the folder a name and click on Create folder button.
After this, you need to configure automatic email inclusion in certain folders. Right-click on Settings and choose to Create new.
The next step is to create a filter.
Click the Application menu button, and then click Message Filters.
Choose New. A Filter Rules dialog box appears. In the Filter Name field, type a name for your future filter.
Under Apply filter when, check one of the options or both. Pick a property, a test, and a value for every rule you wish to implement:
A property is a message element or characteristic like

Subject

or

From

.

A test is a check on the property like

contains

or is i

n my address book

.

A value completes the test with a specific detail like an email address or keyword.
After this, click OK, and in the Message Filters dialog, click Run Now.
Implementing HTML Email Signatures
You can create an email signature directly in the HTML editor. First, open Mozilla Thunderbird and click on your email account name. Then click on View settings for this account option under the Accounts section. In the Account Settings window, you need to go to the Signature text. Here, you should check the Use HTML box. After that, you're able to create a signature directly in the Signature text field by typing in HTML code. When the signature HTML code is ready, press OK.
Go to the main view of Thunderbird and click Write to create a new email message. The new email signature should be there.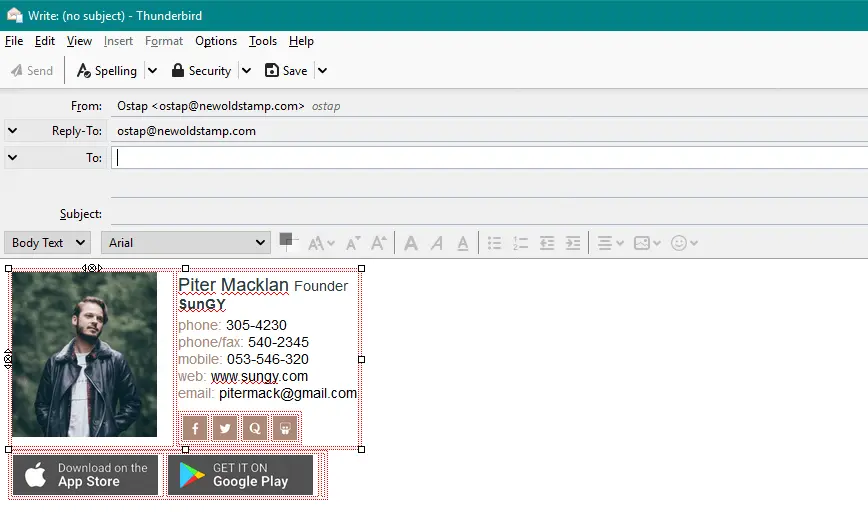 Applying Different Signatures for Future Emails
You can use the Add-ons Manager to add, enable, or delete Mozilla Thunderbird add-ons. All you need to do is start the best Thunderbird add ons by selecting Tools, Add-ons.
There is a great way you can use Thunderbird signatures. Go to the menu and choose Add-ons. When you'll see the Add-ons tab, enter the signature switch into the search field and hit enter. Then, you see Signature Switch listed right at the top of the search results. Click on the Install button to start the download.

After that, you need to create a signature.
Make a draft message exactly as you want the signature to appear. You're able to change the font size, add hyperlinks and images. Next, save it and use the drop-down Save menu option to save the File. You can create as many signatures as you want this way.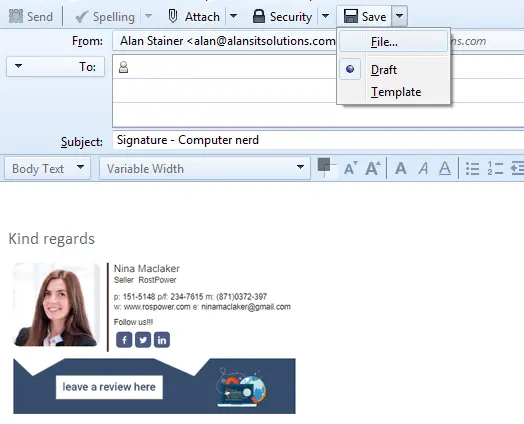 Don't delete the draft signatures. If you ever need to make a change, update the draft, save it as a draft and then save it as an HTML file again.
By the way, in case, if you want to find alternatives, there is another useful service for email signatures. Newoldstamp provides the most compelling and straightforward solution for email signatures. You can refine your brand identity by means of professional email signatures templates. Choose the best and adjust it to your brand and business requirements. Additionally, the Newoldstamp tool, with a variety of professional signature templates, generates HTML codes to work with major email clients.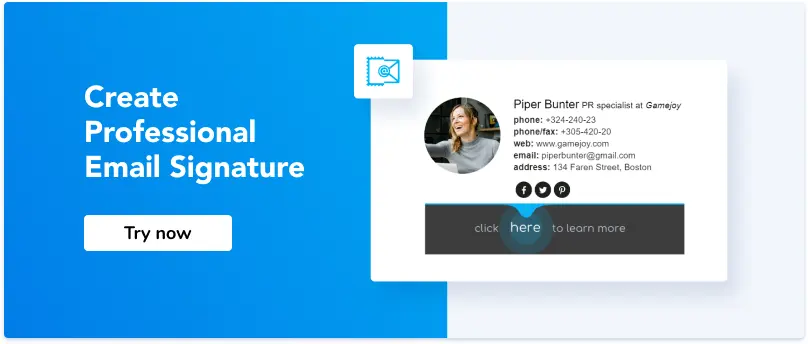 Creation of email threads
Threads are particularly handy to keep conversations orderly, with lots of people replying to various messages. Also, they help you not lose individual messages or ignore a whole conversation.
First, click the menu button and select the View menu. In the Sort by submenu, click Threaded. Your messages group into tree structures that can be either expanded or closed with the arrow next to the subject. You are able to perform actions for individual messages by expanding the thread and selecting the message.
Configuring the Mozilla Thunderbird Calendar
You can add your calendar to Thunderbird to plan all your email activity. How do you set up a calendar?
Start with installing a compatible version of the Lightning add-on in Menu and restart the mail client. Then, go to the home page and choose to Create a new calendar menu. Check the option On the Network and click Next.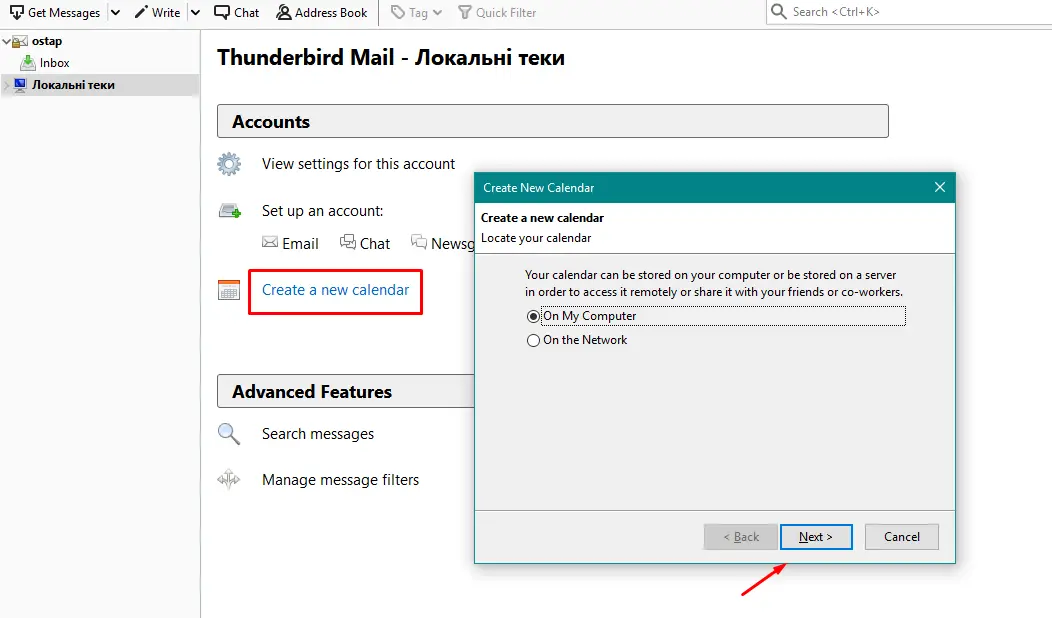 After that, you should go back to your mail to obtain the Calendar URL. Click on the three stripes icon next to the folder and select Properties and copy the CalDAV URL.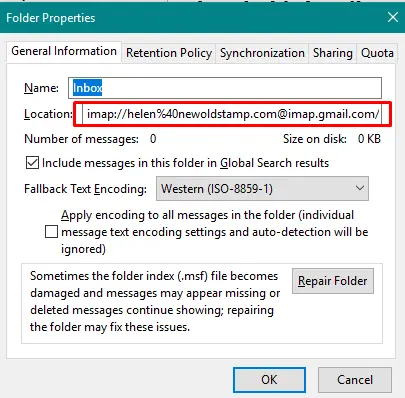 The next step is to go back to the Mozilla Thunderbird Calendar setup, check CalDAV and insert the URL into the Location field and click on Next. Here you need to fill out the Name of your Calendar, select Color, checkmark Show Reminders option if it's necessary for you, and select the right mail account.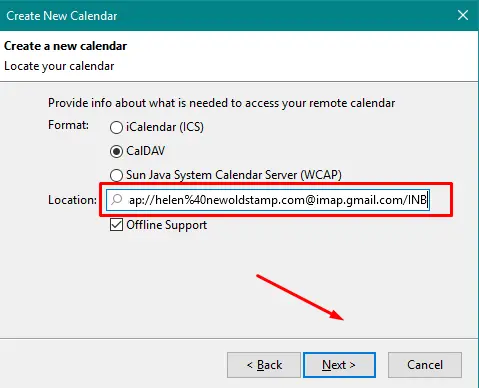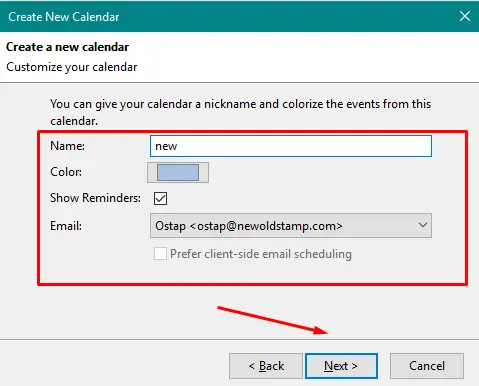 Now you can open the Calendar tab to see your own Thunderbird calendar and click on the Synchronize button in a bar above.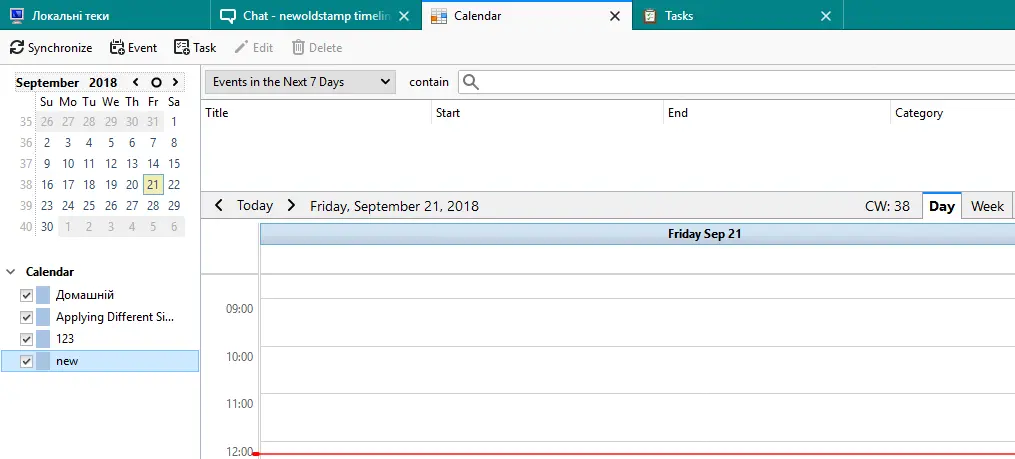 Setting Up Reply Above the Quoted Text
To set up a reply above the text, you should do the following:
Select Account Settings from the menu. Move to the Composition & Addressing category for the desired email account. You should be sure to Automatically quote the original message when the reply is checked under Composition. After that, you can choose to Start My Reply above the quote next to Then, Click OK.
Using Mozilla Thunderbird tricks compact folders
In case you urgently need to reclaim disk space and improve Thunderbird's performance, your folders must be "compacted" periodically.
The compaction process is done automatically in Thunderbird. However, you have the option to launch a manual compaction request:
To compact a single folder, right-click on the folder and select Compact.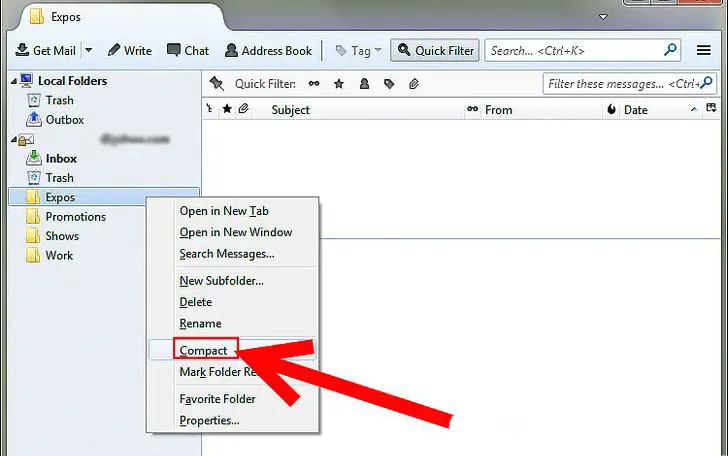 To compact all folders, select File and then Compact Folders.
Setting Up Thunderbird to Verify Spam Messages
Thunderbird has an adaptive filter to protect you from a large amount of unsolicited email (spam or junk mail). You can set up a special filter to avoid these unpleasant messages.
The filter is enabled by default. You can set system-wide preferences to be used by all your email accounts. To get access to these settings, you need to click Tools, Options, and select the Security panel. After that, choose the Junk tab. To train the filter to recognize the junk messages, you can mark messages as junk by clicking in the "junk" column in the message list.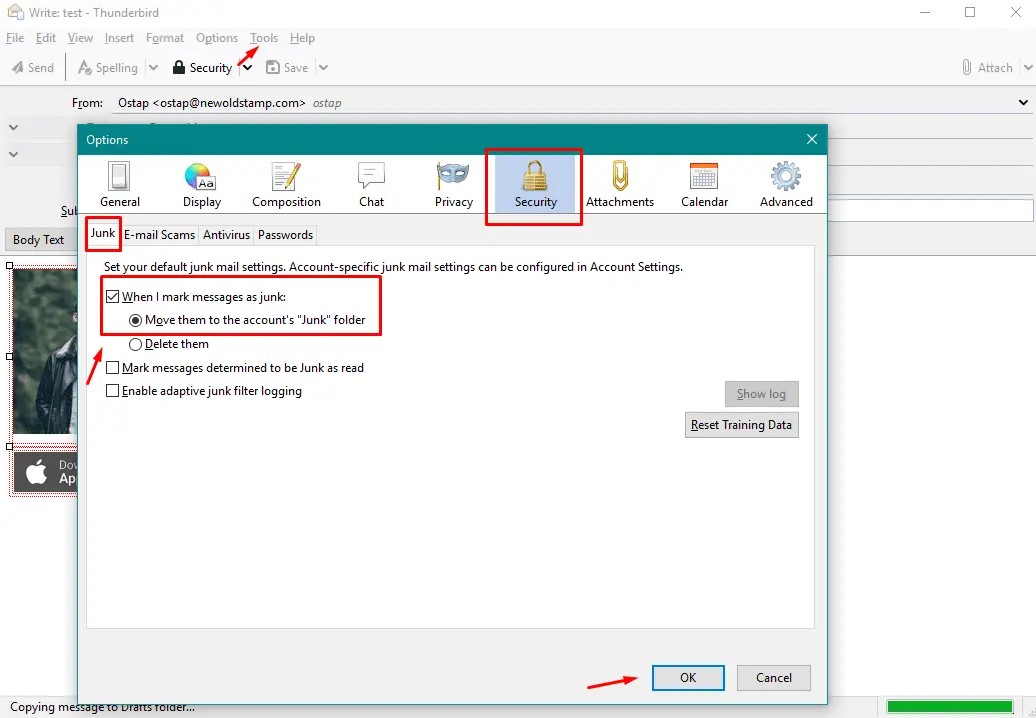 Ignoring Threads
If you want to ignore an uninteresting thread, you can right-click on it and select Ignore Thread, or simply use the K keyboard shortcut. In this way, the program marks all the messages in the selected conversation as ignored.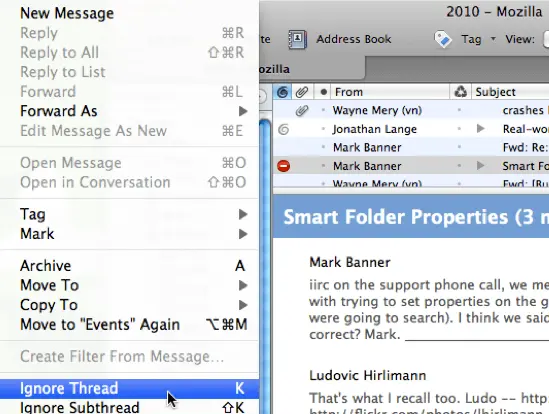 All your ignored messages aren't deleted, but when you come back to the folder they won't be shown on the list of messages (by default).
Using Thunderbird Chat
In order to use Thunderbird chat, you should create a new account with an online instant messaging or chat provider. At the top of the Thunderbird window, click on the File menu, and click New and then click Chat Account. Enter Username and password, click on the next button. After this, you are presented with a Summary screen. Click Finish.
In addition, be sure you are online. To check it, you need to click on the Tools menu and then click on Chat status and Show Accounts. Next, click on the Connect button next to the account you want to go online with.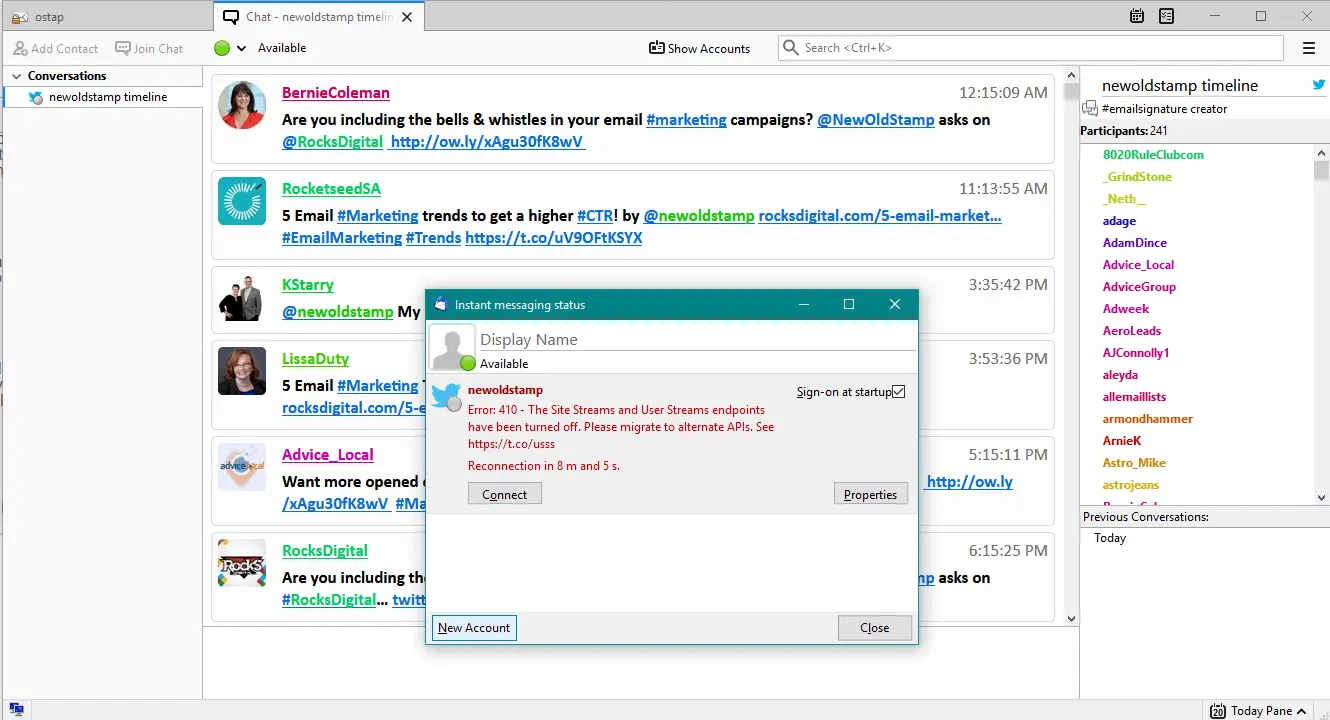 Bottom Line
So, Thunderbird is an exceptional free email client allowing you to manage as many email accounts as you like from one convenient location. This is a flexible tool that can be expanded via plugins to fill any holes in its feature set. With few Thunderbird tips and tricks we've mentioned, it's really a pleasure using this client.
This email client lets you keep a backup of all your messages on your PC, in a location of your choice and keen on top of your appointments with support for multiple calendars, and includes an RSS reader you can use to see headlines at a glance. The tool is extremely useful and saves you the hassle of opening half a dozen browser tabs each morning to check your schedule, organize your inboxes, and find out what's going on in the world.