How to Write a Damn Good Corporate Email. Top 6 Strategies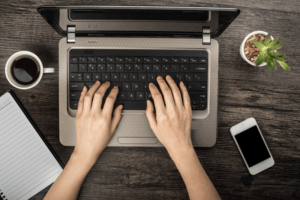 For today's business people email the most usual and convenient way to get their work done and facilitate the communication. Average managers get more than a hundred emails a day and expect to receive important requests and statements in a form of simple and easily digestible digital messages. They want to clear the item, kick it upstream, and move to the next task.
Let's get into the detail of a good corporate email
In order to write your emails in a clear and concise way, avoid misunderstandings, and establish lasting business relationships, follow these strategies while composing your message:
Before hitting the "Send" button, ask yourself: "Is this email absolutely necessary?" Respect the time of your recipients and don't overcommunicate by email. Keep your emails as short as possible.
Give your recipient a reason to open your message. Your subject line should grab the recipient's attention, and summarize the whole message.
Follow this simple structure to keep your emails informative and well-organized:
Greeting

. Emails are less formal than a paper letter, but a certain level of formality is necessary. Always be polite, as your recipients may share your email with others.

Warming up

. A compliment or pleasantry may serve as a perfect opener. "Please" and "Thank you" go a long way.

Key points of your request

. Write short paragraphs, separated by blank lines, to explain the reason of emailing. Limit yourself to five sentences.

A call-to-action or desired outcome

. Provide specific instructions to let your recipient know what exactly you expect from them.

Corporate signature.

Well-done signature for Outlook not only provides access to your contact details but also highlights your professionalism and promotes your company.

Newoldstamp

service offers a good selection of ready-to-use Outlook signature templates.

One thing at a time
Keep your emails focused on only one request, announcement, or inquiry. The less you include the better. Consider writing a separate email, if you need to communicate more than one topic.
Your corporate email is a reflection of attention to details and attitude to work. Carefully check your message for any typos, grammar or punctuation mistakes.
If you find yourself writing an email in an emotional outburst, just stop, save it as a draft in Outlook, and go drink a cup of coffee. Then get back to the message and read it again. Think how others may interpret the tone of your message. Showing emotions like anger is absolutely unacceptable in a professional environment.
You can't escape email in your daily routine, but with little empathy and discipline, you will master the science of professional email communication.