How to Set Up Email Signature in Thunderbird in 3 Steps?
Thunderbird, Mozilla's kid, is a popular free email service to send, receive and manage your correspondence. Create a Thunderbird signature in three steps and add it to your mail client to make the way you text more professional.
Make you Thunderbird signature.
Open NEWOLDSTAMP and fill in your information. It has a simple interface to make your signature awesome. Just add your name, company, job title, contact and social media information to allow people reaching you easily. You have two options of design: either use available free Thunderbird signature templates or upgrade your account to make a unique signature for higher marketing results.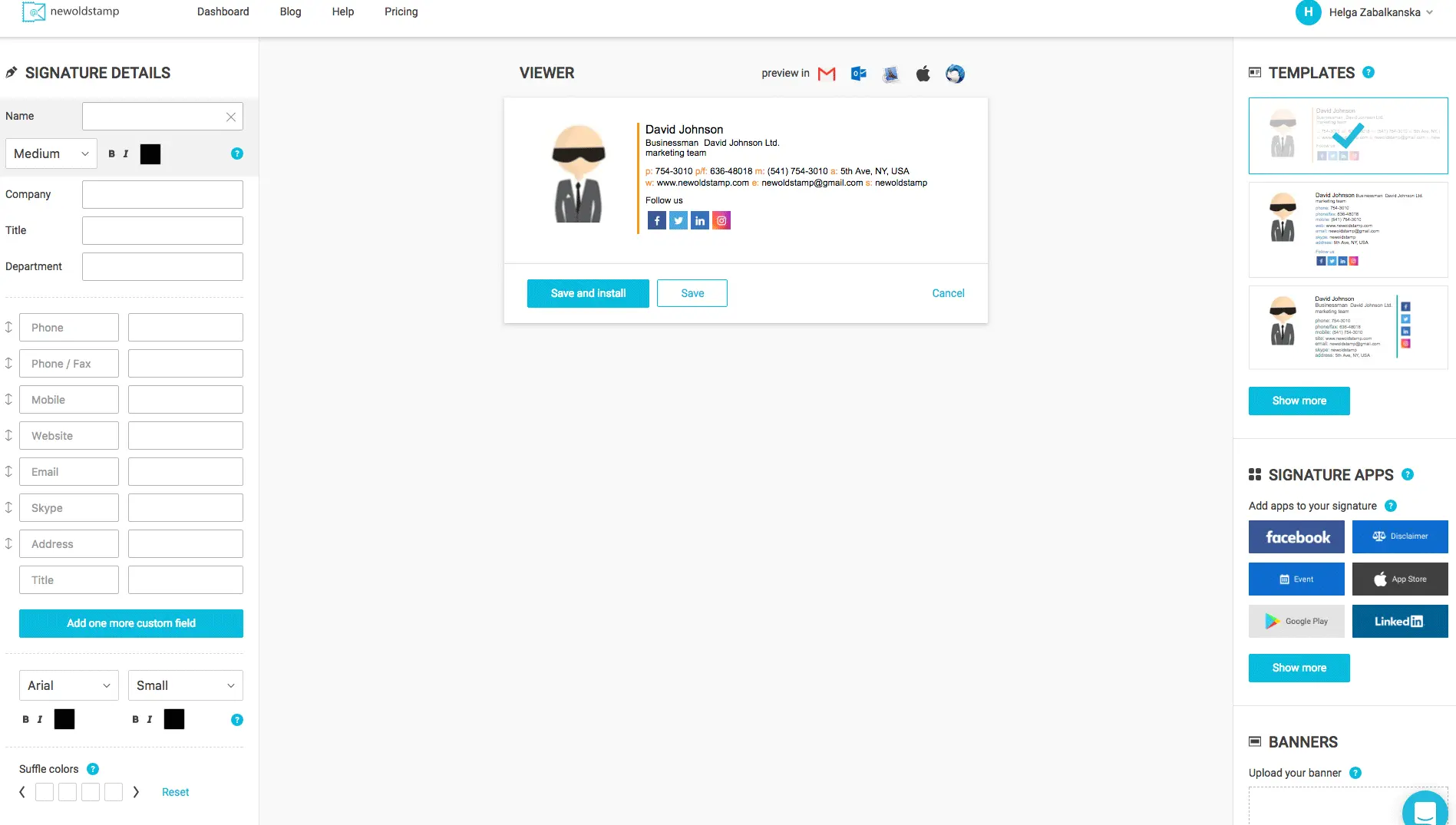 Save your Thunderbird signature from the website

.
Once you are ready with the design, click "Save" under your signature and choose Thunderbird as your email client. You will see an HTML code below, which you need to copy. It's very easy and does not require any knowledge of programming. Just copy your signature to insert it into your client then.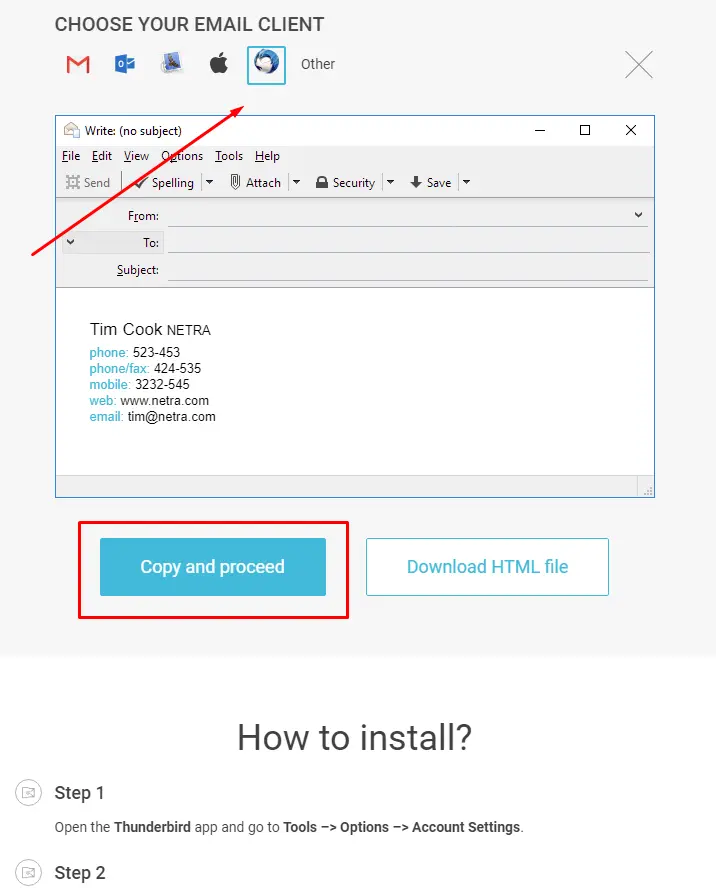 Go to Thunderbird to insert your signature
Go to Tools - Account Settings section in your mail client. Choose "Use HTML" option and paste your Thunderbird signature. After you saved it, spend some time to test. Just send an email to someone you know well, or to your alternative account, in order to see if all options are displayed well. If any correction needed, proceed with it in your signature generator in order to make sure everything is done professionally.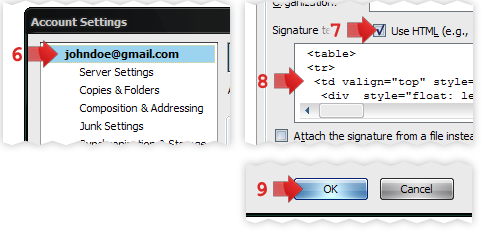 Now you upgraded your communication to a new level as all your letters are equipped with professional Thunderbird signature.

Use it to show your difference and convert more visits to your social media profiles and website. Good luck!