Writing a Meeting Request Email: Best Tips and Powerful Examples to Assure Confirmation
1. Who can be the recipient of your meeting request email?
2. The best structure for meeting request email templates
3. How to write meeting request email body text
4. Designing the email meeting invitation
5. Handful additions to a business meeting request email
6. Business meeting request email samples
Useful tools:
1. Newoldstamp - Email signature marketing
2. Mailchimp - Email builder and sender
3. Reply.io - Personal email outreach, calls, and tasks
4. RocketLink - Your branded short linker
5. Canva - Online tool for making designs
No matter if you are in business development, sales, marketing, or even the founder of a small or medium company — business meetings are an essential part of your life. You explore new opportunities when communicating with colleagues, leads, and prospects; you build new relationships with partners and other important people in the business.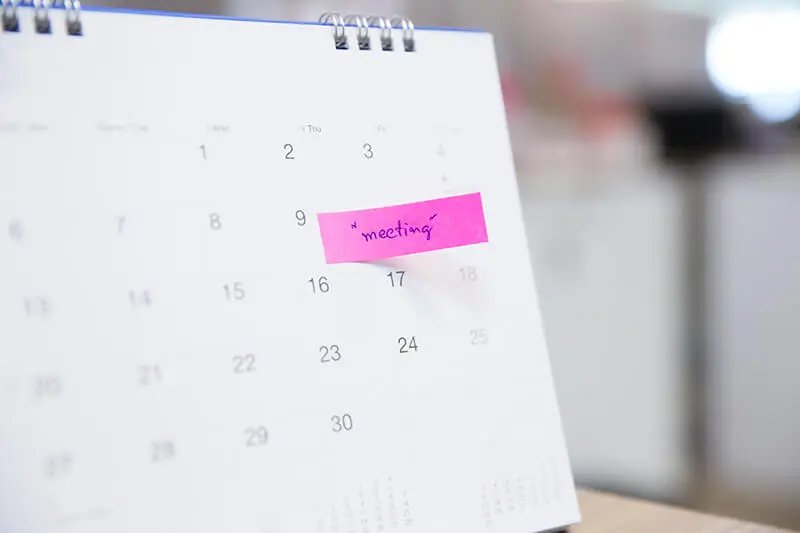 But what's the best way to request a meeting? Often, one of the most convenient methods to schedule a meeting with busy business people is email. That way, you don't catch them when they are distracted or attending to another matter. So they can respond when they have a moment to check their calendar.
Who can be the recipient of your meeting request email?
There are various reasons for sending out invitation emails. For example, you might need to contact:
Your CEO — if you want to discuss some employment-related stuff;

Chief staff — if you need a strategic meeting;

Sales representative — if you want to buy some software or tool and want to discuss the details;

Business partner — to discuss the partnership;

Lead or customer — to tell more about your services and make a proposition.
Related article: "How to Write the Best Business Proposal for Investors."
The best structure for meeting request email templates
Professional subject line
A well-thought-out subject line for the meeting invite email is essential. Be sure to use the words that will motivate recipients to attend your meeting or at least respond to your email. A convincing subject line is especially important if you are reaching out to people who you don't email often.
Add your recipient's name
This way, you can make your invitation personalized.
Make a date visible in a subject line
What date and time will the meeting be held? Put this info in your subject so that the recipient can store your email in their inbox and check the date/time without opening it.
Don't add unnecessary things, so that it is fully displayed on mobile devices.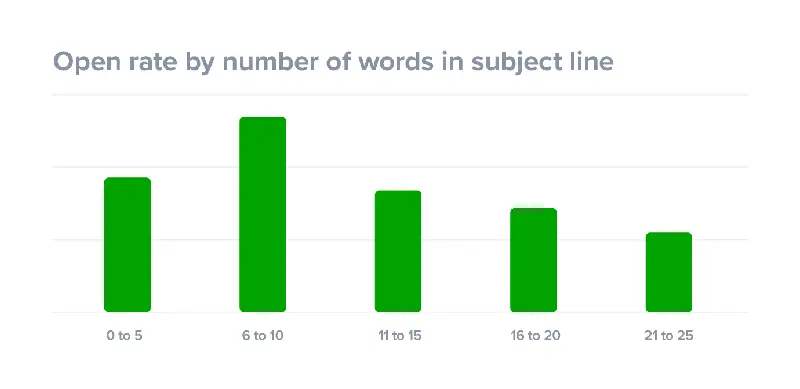 source: superoffice
Meeting request email subject line examples:
"Meeting request from Natalie Polly: Project Kickoff"
"Scheduled: Project Kickoff for October 12th"
Read our 20 Tips to Help You Create the Best Meeting Invitation Subject Line
Important details to add to the email
Indicate whether the meeting will be held in a meeting room or somewhere else. Don't forget to include an address if you are inviting someone outside of your company.
It is also important to include the full date and time of the meeting in the text of your meeting request email. If you are dealing with people who live in other time zones, be sure to figure out the correct time and date for your invitees.
Example: October 20, 2:00 - 3:35 PM US/Pacific
Tip: Check if the date isn't a public holiday. And try to avoid scheduling meetings too late in the day, as it may take longer than you and your invitees expect.
Explain what will be discussed, showed, or proposed. This way, you can structure the meeting properly, and the recipients won't have any doubt as to what the meeting is about.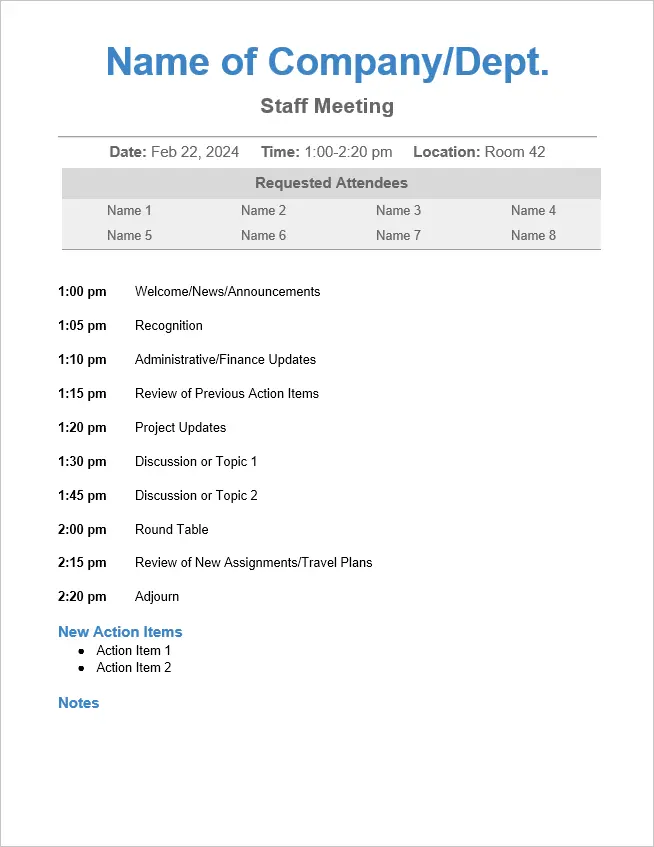 source: vertex42
Some people can have a tight schedule. That is why it is essential to give attendees some idea of how long the meeting will last.
If there are more than two people attending, include the list of attendees to make the meeting comfortable for both sides.
How to write meeting request email body text
Make sure you introduce yourself
When sending a meeting request by email, it is recommended to start with an introduction and a summary of how you know the person. Provide your name, position, experience, but be brief. If you don't know the recipient well, remind them how you met (if you did), or how you heard of them. For example, "[mutual connection - Mark Roberts] recommended I get in touch with you."
State the reason why you want to meet
Provide details about the purpose of the meeting. You can make a list to be as precise as possible. However, you can omit this paragraph if you are already making this clear in the meeting agenda.
Clearly explain what you require from another side
This will help your invitees understand what to bring and what to think of before the meeting.
Name the benefits your recipient can get from the meeting
Explain why they would need to meet with you and what they get from this meeting.
Proofread the text
Make sure your language is polite and professional. Always proofread everything before you hit the "Send" button. Double-check if you didn't misspell someone's name and so on.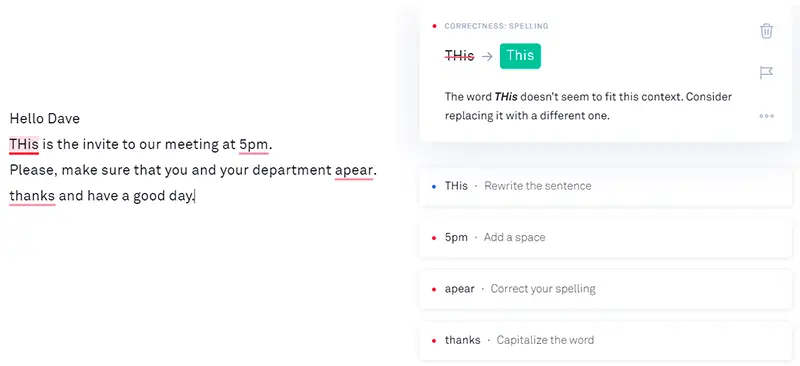 source: grammarly
Designing the email meeting invitation
Make the email template simple
Keep schedule meeting email short, to the point, and relevant. Avoid complex elements. The simpler the email, the more likely people will respond.
Add your company logo
If you are writing an official corporate meeting request, include your company colors and logo. Also, the logo can be included in a professional email signature which you can add with every email you send.
Add some pictures
If you have a big conference or your booth is gonna be there, adding the map and a photo would be nice.
Use a professional email signature
Make sure you include a professional email footer with the request an appointment emails. If you don't have the email signature, you can easily create one for free using the NEWOLDSTAMP email signature creator.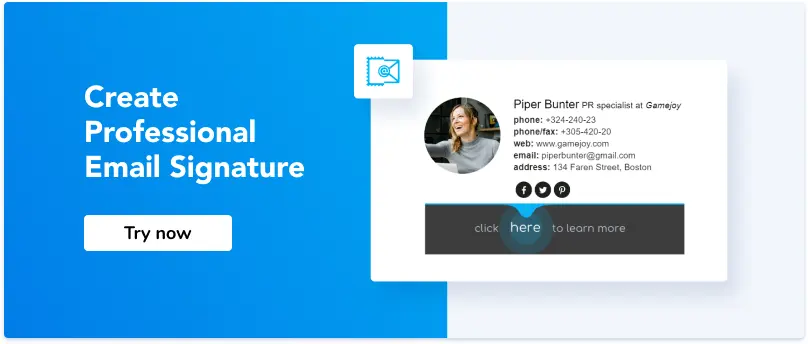 To make your emails more personal, be sure to add your photo.
List as many contact details as possible
Consider adding your phone number, address, and links to social media profiles to make contacting you easier.
You can add a call to action to book calls or promote social media.
The banner in your email signature can make it very convenient for your recipient to schedule a meeting with you using a calendar.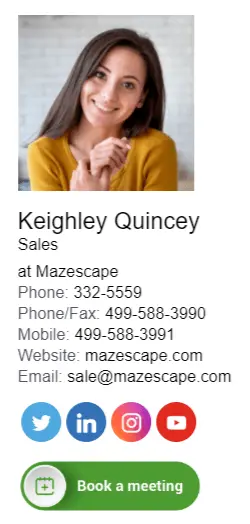 Check out this article: "Email Signature Business Card Templates to Make Your Correspondence the Most Professional."
Handful additions to a business meeting request email
Request an RSVP
RSVP derives from French ("répondez, s'il vous plaît"), which means "please reply." So if someone is asking you to RSVP, it means that they want to know if you will attend the meeting. Today, you can choose from a variety of tools to add an RSVP button to your meeting request emails to make it even easier for your recipients to reply yes or no.
Stay friendly but professional
Be positive, but don't make the email seem too careless.
Follow-up on the invite
If you sent a meeting request but didn't get a reply, don't panic. Perhaps, the recipient hasn't seen your email in the first place. Or maybe the location or time you set seemed not convenient to them. Sometimes, the meeting isn't just relevant to them. At this point, it is important to follow up and address these possible objections. Follow up the recipient to ask if they received your invitation and if the meeting is relevant. Offer to choose another date/time/location.
In case the recipient answered your invitation email, you should still remember to follow up to say thank you or confirm the appointment if you are scheduling the meeting on behalf of someone else.
Ask for a follow-up after the meeting
This will allow you to sum up everything you have negotiated during the meeting.
Related article: "How to Write a Thank-You Email After a Sales Meeting and Close Deals Faster."
Business meeting request email samples
Business meeting request email sample #1
Dear Mr. Olsen,
My name is Natalie, and I am contacting you on behalf of ABC company. Kelly Anderson from XYZ corporation gave me your email address because she thought it would be worthwhile for you and our CEO Mr. Kirsh to discuss potential business opportunities. I have attached a brochure which gives an overview of our company.
Mr. Kirsh is available anytime between 9 AM - 2 PM October 20 and 11 AM - 4 PM October 24. Please feel free to set the time and place of the meeting based on your schedule.
Thank you for your time, and we are looking forward to future cooperation.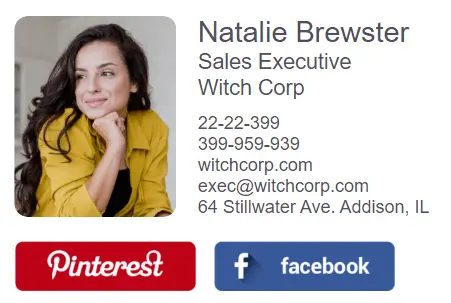 Business meeting request email sample #2
Dear Ms. Zabalkanskaya,
I would like to invite you to attend a special meeting for employees that will be held at Level 3, room 22, on Friday, November 15, at 4 PM. The meeting will last no longer than 40 minutes. Please find attached a detailed meeting agenda for your reference. Suggestions and questions are highly welcomed.
Please let me know if the invitation was received and confirm your attendance by November 14.
Thank you!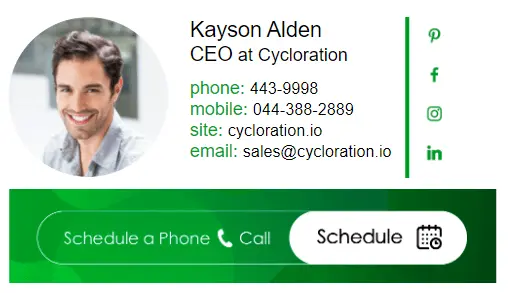 Business meeting request email sample #3 (a less formal one)
Dear Max,
I want to arrange a short meeting with you to discuss how you can help us with our fitness app development. I am available on Thursday at 11 AM and Friday at 1-6 PM. Alternatively, if none of those work, I can make time next Tuesday morning work.
I would be very grateful for your expertise and input.
Best regards,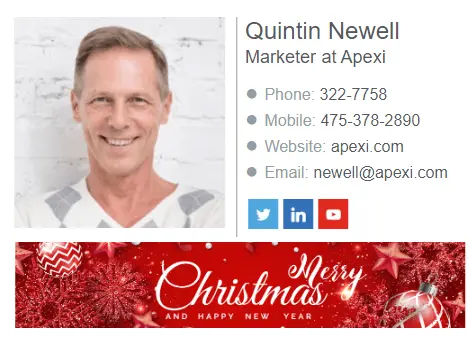 For more meeting request email examples, please see our blog post here.
Conclusion
A lot of time is spent organizing, hosting, holding, and attending meetings. In this article, we were talking about the ways of writing meeting request emails to assure confirmation. Now, let's sum everything up.
To write a successful business meeting request email, take the following steps:
Make your subject line clear and concise. Provide important details right in the subject line;

Keep your email simple, short, and to the point;

Provide an agenda if possible;

Briefly introduce yourself and state the reason you are inviting the recipient to meet;

Name the benefits;

Always proofread the text, check for grammar and typos;

Add an email signature to make your meeting request email look professional;

Follow-up before and after the meeting.
You might also like: "How to write a polite meeting cancellation email even if it's urgent?"