Opportunities You Lose Without an Email Banner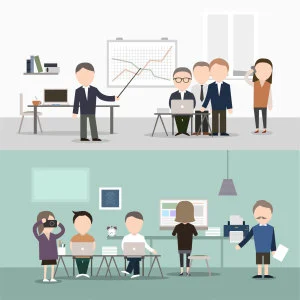 How much efforts do you spend promoting your project or business online? And how much money are gone? Looking for the highest ROI and the best results, we often miss opportunities which are right in front of our eyes. Do you have an inbox? Let me tell you about your 1 million chance - email banner.
Email banner is an eye-catching marketing image in a footer of a letter which is aimed to advertise your product and drive additional traffic to your website. Do you remember old-fashioned big-boards or website ads? Right, here is more personalized and advanced their version.
It works in a very simple way: email banner stands out against a plain-text letter content, therefore, it grasps attention, and (here is your moment of glory) motivates a person to click and learn more about your products and websites.
Email banner is not a panacea to all your marketing needs, indeed. It does not work for everyone. For some addresses it may cause an opposite effect: they will view it as one more bothering ad. However, if you're a retailer, or have your small business, or produce some unique things, or are an artist - here is your real chance.
This is at a glance. Let's go further. Here is what you are going to lose if you will not check how to make an email banner.
1. You're not informing people you're talking to about your business
Let's be sincere: not all people in your mailbox know who you are and what you are doing. Why not give them a hint? Sometimes there are funny stories when people are looking for some product and service not knowing that their neighbour provides it.
2. You have 5 times less click from your emails
This is not a miracle, these are stats. Let me guess: unless you're sending newsletters, you do not take care about click rates and traffic to a website from your mails, right? But why not?
Personal emails almost always find their addresses. Adding an email banner, you may not only deliver your message but also go further. If it's designed well, with a proper idea, readers will click and go to your website.
3. You do not work much on sales funnel
Do you have special offers? Discounts? Or a personal invitation to an event? Keep people updated about your business. You may set up remarketing campaign or any other advertisement, but email banner costs less, doesn't it?
4. You leave your signature without a highlight
How does your signature end up? Yes, with a signature, or footer. Making it, you turn your contact information into attractive marketing shape. However, data itself is no more an outstanding feature - many people use signature. Try to stay out of the crowd - banner email may express your inspiration.
5. You're not driving an emotion
All marketers or sales managers know: if you would like a person to buy, you should cause an emotion. All of us, not depending on our education level or state of mind, buy irrationally, based on an emotion we've felt.
Here're the opportunities which pass by you now. However, we are sure you're already more confident about email banner benefits and are fixing this bag.
Keep in mind that not all email clients support images in mails (here you can learn more). However, the majority do, opening you wide opportunities and wide benefits. It's up to you to use them, and up to us - provide you with a proper tool. With our software, you can create awesome email banner in a signature and stop making all that mistakes listed. Try it!