How to Choose a Perfect Christmas Banner for Email Signature?
On the eve of Christmas, we have prepared for you Christmas banners trends. Of course, Santa Claus and snowmen will always be indispensable symbols of Christmas and New Year. Nevertheless, there are a lot of alternatives and less banal ways of sharing a festive mood with your colleagues and friends. We hope you will find some insights.
Light and flowery banners for corporate signatures
Minimalist signature banners probably a perfect match for a person who uses a corporate mail address. The banner will not overshadow your company email signature, and natural print will definitely give some freshness to it.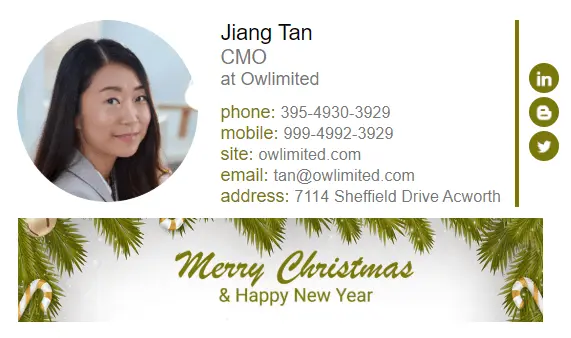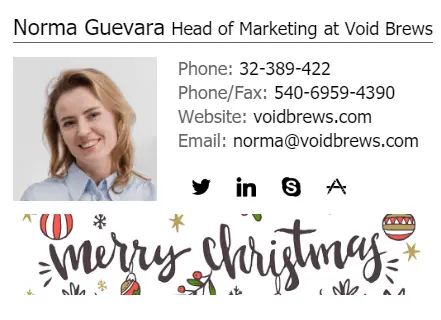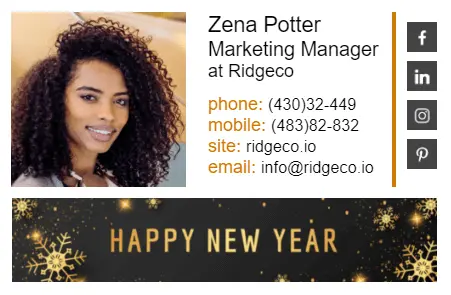 Flat colored banner for personal emails
Flat banner doesn't mean it cannot be appealing. You can find lots of creative banners in the Newoldstamp editor gallery. Just make sure you have picked up a banner that organically complements your email signature.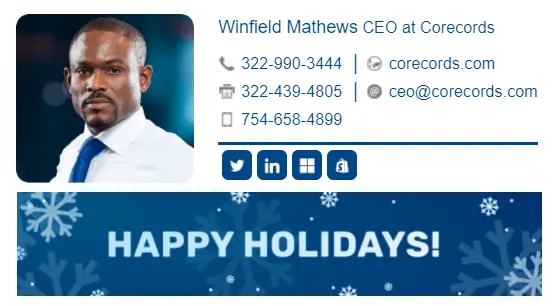 Keep in mind that hilarious or furry images will be more appropriate for personal mailing. So, think twice before using a banner with a fun touch in your signature for business correspondence. It's a double-edged sword because for someone it may look pretty funny. However, it is quite likely that a recipient will not take a person with such an email signature seriously.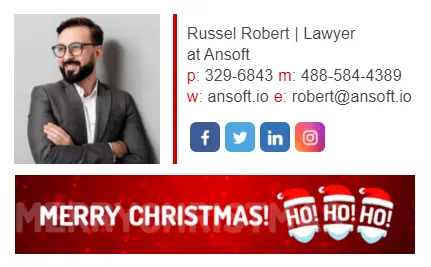 Sparkly banners
Christmas it is time for glitter! And it will never go out of the style. Just keep in mind that the banner should meet the color scheme of the signature in general.
Have a look at some fancy signatures examples.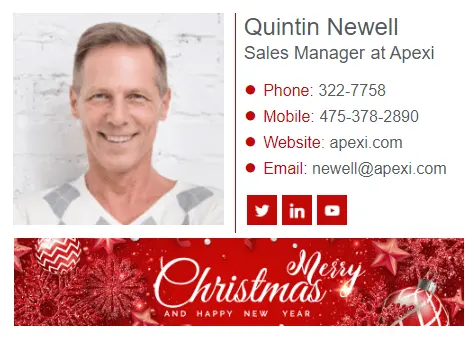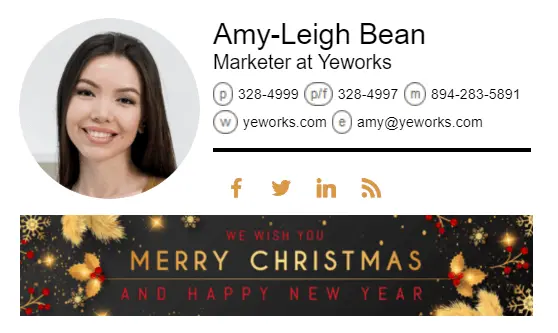 Christmas Promo Banners
Can you imagine the Holly Days without a rush? It is high time for entrepreneurs to offer great deals and discounts. An email signature can also be used as one of the marking tools that promotes your product or service.
Also, this new marketing channel gives an opportunity to send warm greetings to each of your customers directly, making it very personalized.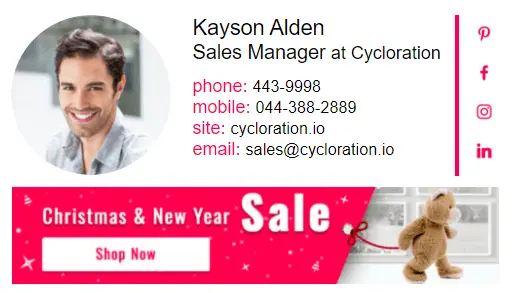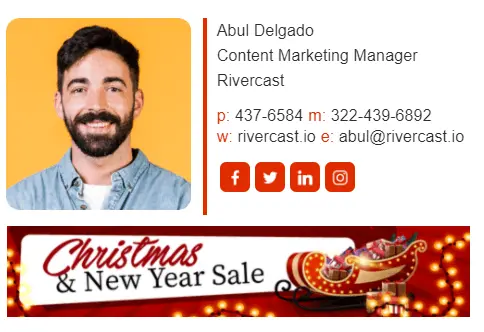 Go through the Internet and you will find thousands of well-composed Sales banners.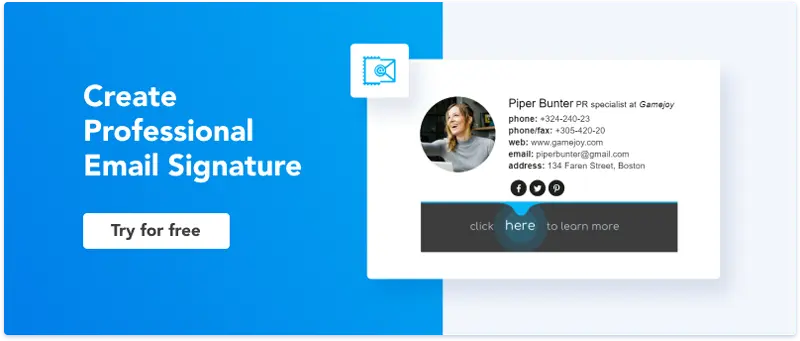 If you are running a small and middle-size company, it is better to take care of authenticity. You don't want to use the same promo image as hundreds of other Internet users, do you?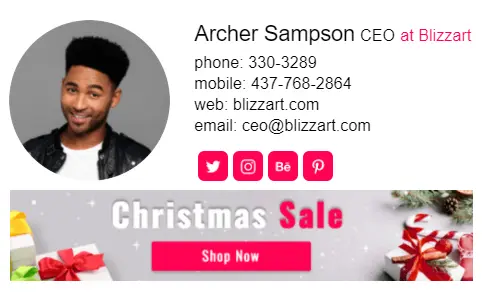 Don't afraid to share a Christmas spirit with your colleagues. A simple email signature with lovely Christmas banners can bring some festive mood to your daily mailing.