You'll Love These Inspiring Christmas Marketing Ideas for Small Businesses to Start Implementing Now
Businesses have been using Christmas to their advantage for more than one hundred years now. It is not just a Christian holiday any more, but an occasion for people to share their love with those who matter to them most. It is the time for gifts and, accordingly, sales.
Christmas marketing statistics
In the major part of the world, Christmas is the most celebrated holiday. Each year, the holiday sales increase compared to the previous year. In the UK, the increase in sales is 30% during Christmas. In the US so far, the 2017 Christmas holiday retail sales grew by 3.8% compared to 2016 and exceeded $1 trillion.
Moreover, Christmas sales accounted for 19.2% of the year's retail sales in the US in 2013. In 2016, a person there spent on average $752 on gifts. In 2017, $678.8 billion is about to be spent on Christmas in the US, which is much more than the total spendings on every other holiday.

Holiday Spending Totals In Billions, 2017
It all means that you need to put all your marketing efforts into making the holiday season profitable for your business. Below, we have collected some holiday advertising tips and Christmas marketing ideas as a part of your marketing strategy that will boost your sales. At the end, we will show you a few examples of the best Christmas campaigns.
Hacks to implement in your Christmas marketing strategy
1. Appeal to festive mood and emotions
Brands whose Christmas campaign appears to be the most memorable and shareable agree on the importance of an emotional ingredient in their ads. Bringing in the emotional context makes it for people easy to relate to the campaign's content. This, in its turn, reinforces the connection that users have with your brand.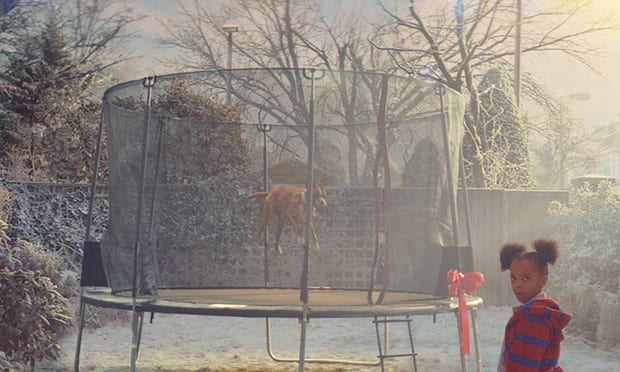 John Lewis used an effective Snapchat campaign to promote its Buster the Boxer Christmas advert. Photograph: John Lewis
2. Add Christmas flavor to your brand
Use Christmas themes and imagery throughout your campaigns. Holiday preparations, festive mood and Christmas itself are something that your customers relate to themselves. Using the symbolics in your messages and products, along with Christmas references and hashtags will help you find a common ground and build a connection with your audience. ...Also, don't limit your campaigns to the time you are in the office. Engaging with your customers during the holidays will help to show your human side.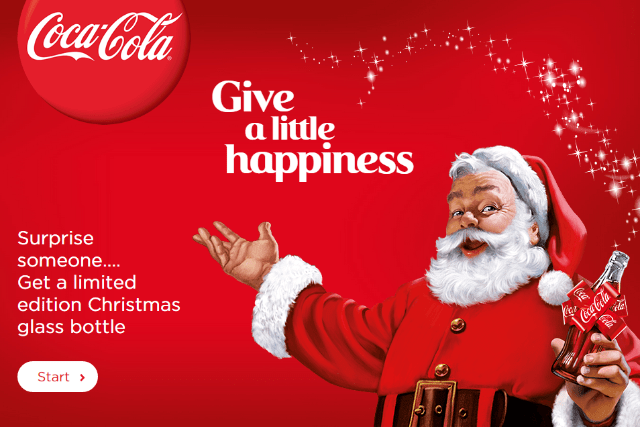 Image courtesy of Campaignlive
Make sure, however, that you don't overuse the Christmas palette — it must be compatible with your brand style.
3. Create a sense of urgency in you Christmas ads
Urgency is one of the top marketing principles. Time-limited offers work well even with those who already know the trick ;) Include a countdown banner in your emails or embed it into your Google AdWords campaign. The sense of urgency makes the offer appear more desired to people.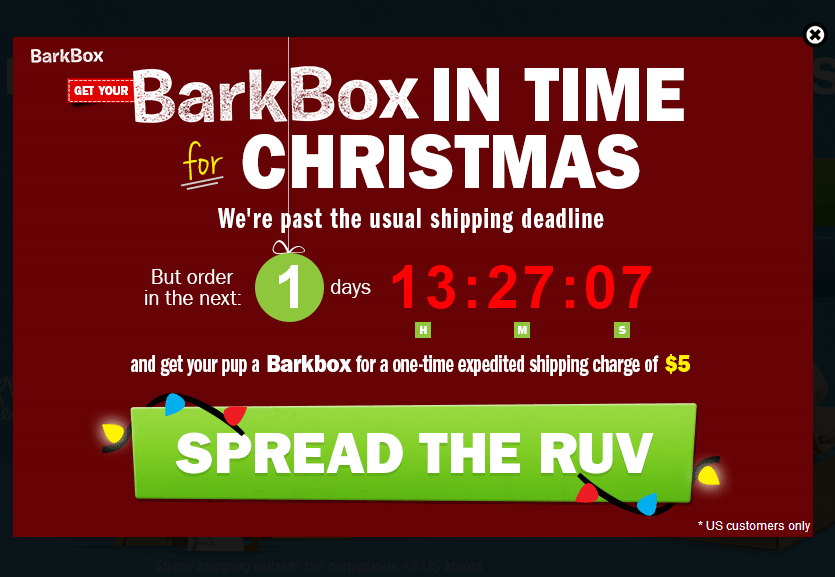 4. Add Live Chat to give immediate response
Are you expecting the inflow of customers to your website during the Christmas season? In this case, you should think about all the possible problems that might occur with the increased traffic. Provide timely support to your customers and show that you care about them, even during the holiday time. The best you can do is to add a Live Chat and make sure that your Support team is there 24/7 (or at least during the working hours).
5. Use local-based targeting
Location-based targeting is one of the best holiday marketing tips. It is a handy tool when you have an offline store. It works in the following way: every time a customer is in proximity to your shop, they will see a notification on their phones. The main thing you should keep in mind, however, is that your offer must be timely.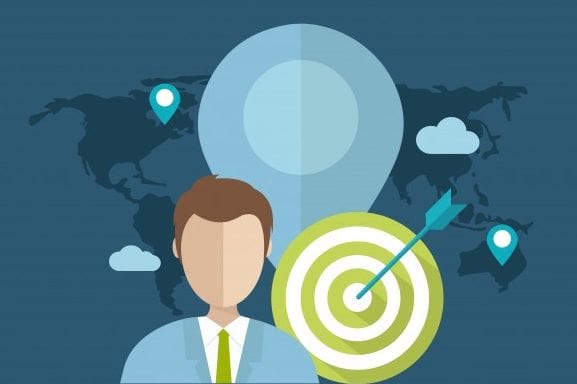 How do you do that? Build an app and let its users enable location services and allow lock-screen notifications. Alternatively, you can pay a telecom provider to do that for you or set up location-based campaigns with the help of social media.
6. Personalize your message
Make your holiday communication as personal as possible. Let each and every customer of yours feel like you are talking to him or her directly. Use their names in the subject lines and your emails, interact with individual people with the help of Christmas social media posts, send them personalized discounts based on their unique preferences. Also, do not forget to sign your emails with your name (not just use your company's one). People appreciate your attention to them and will be more likely to engage with your products.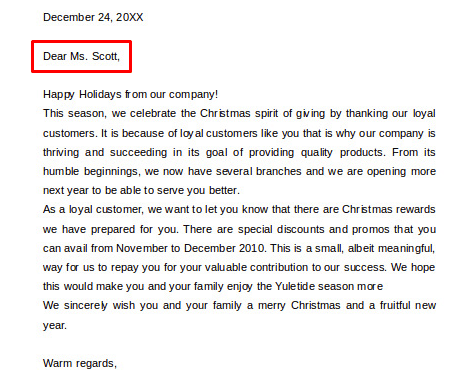 Plan your Christmas campaign in advance
⇒ Christmas sales ideas
How about a little giveaway? Everybody loves their Christmas presents. So be sure to put (at least some of) your products on a sale. Alternatively, send out Christmas-special discount coupons to people. Try offering discounts on products that are in high demand at this time of the year. Or sell expensive ones at a very special price (something that you normally wouldn't do). Great Christmas marketing ideas for small businesses come with promotion of items that cannot be bought from big retailers.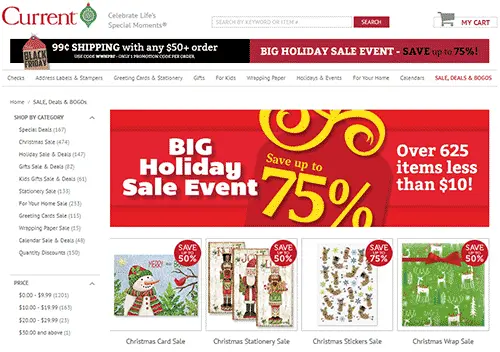 Image courtesy of Currentcatalog
⇒ Think about Christmas tagline ideas
Experiment with the Christmas taglines ideas for your campaigns. The competition is enormous, so you would definitely want to stand out. Rather than simply using your brand slogan or repeating the standard Christmas wishes, you should turn your creativity on. Think about the common themes that preoccupy people during the winter holidays. These might be giving and sharing, spending time with family, going on a vacation, New Year's resolutions and previous year's summaries. Intertwine them with your brand's key message, so that it comes out unique, emotional, and catchy.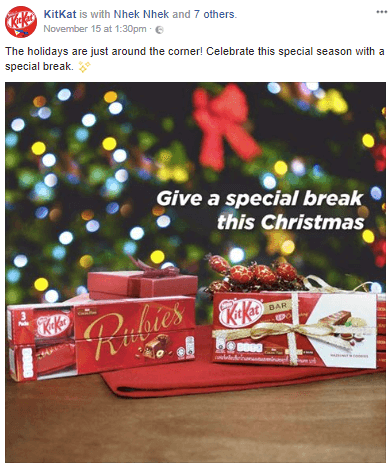 ⇒ Christmas social media campaigns
Social media is a colossal force when it comes to reaching out to and engaging with people.
Every channel has its own audience, and each has its own expectations from the platform. Facebook users want to engage with the content, while the Twitter crowd is eager to share with others. At the same time, Instagram users are looking for either revealing or inspiring visual content, while being ready to respond to you with their photos.
Experiment with types of content in your Christmas social media campaigns: mix photos with videos, use captions, run polls, create stories (for example, one a day during the Advent period), etc.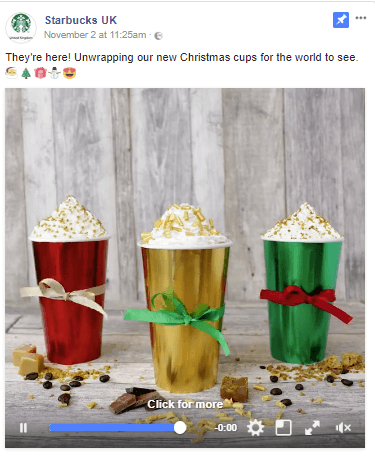 ⇒ Christmas blog post ideas
Provide value to your audience. What would they be searching for just before the Christmas?
Remember that Christmas goes well with the idea of sharing. And you can share simply anything: recipes, tips, your secrets, etc.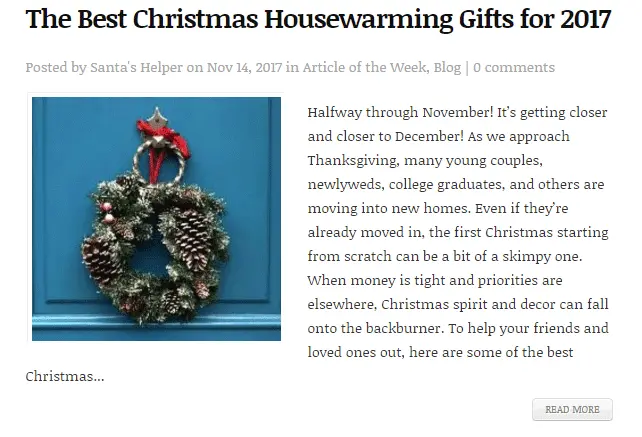 For example, if you are a restaurant, share your favorite Christmas recipes. If your product is a photo-editing software, tell your (potential) customers how to take and process the best Christmas photos. What's most important, your Christmas blog post ideas should come to you naturally.
⇒ Christmas email campaigns
Christmas is a great occasion to get a sales boost with your holiday-themed email marketing campaigns. With the helps of those, you can:
advertise your products with holiday deals;

facilitate your customers' interest in your brand;

engage your customers with regular "12 days of Christmas" emails;

promote your unique products by offering them at discounted prices.
Remember to tailor your offers to your specific audiences. For example, in case you are sending out 12 holiday promotions for each day before Christmas, you can pick each following deal based on whether the customer used the previous one or not.
Let's say your brand sells clothes. In the first email, you can put a discount on women's or men's suits (depending on whether your target recipient is a woman or man). If people did not buy a suit from you, you might want to offer them something more casual in the next email.
You might also consider adding a Christmas banner to your email signature. It might be very useful when you or your colleagues write to customers directly. Some of them will surely want to click on it :)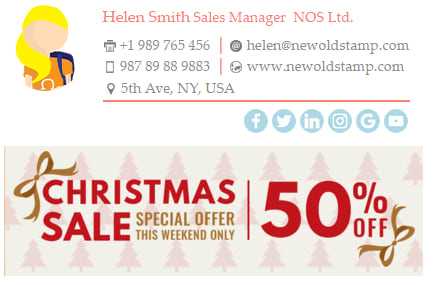 ⇒ Launch PPC to run holiday advertising
Your existing audience should not be the limit. Christmas is a great opportunity to advertise your brand to the right people. Go to Google AdWords, choose your target audience, and think of a catchy discoverable headline. You can start the PPC campaign at any time before Christmas or use the classical "12 days of Advent" scheme. You can also change your Christmas ad campaigns daily or every few days.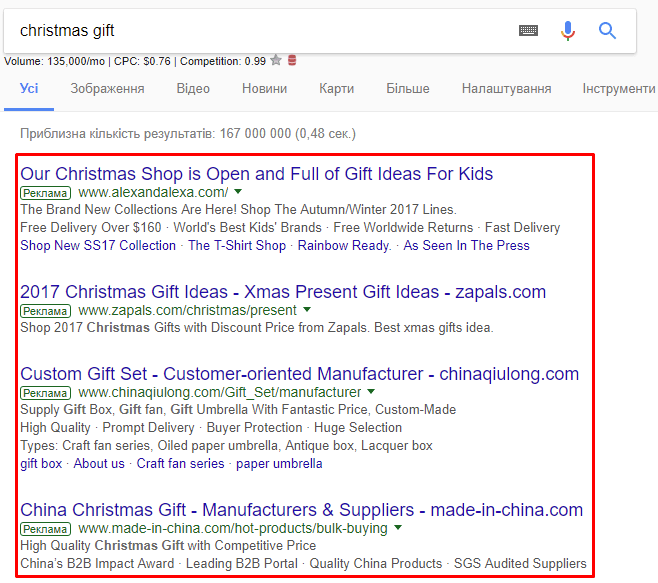 ⇒ Set up remarketing
Set up a remarketing campaign. Once people show their interest in one of your products (even without adding it to their shopping cart), you can retarget them with online ads. This time, however, you can offer them not just your product, but an attractive discount on this very item.
Best Christmas advertising
Instead of a summary, let us see a few examples of highly successful Christmas advertising campaigns. We've picked the ones coming from Hinge, Marks & Spencer, and the Heathrow Airport.
What are you thankful for? Christmas email campaigns By Hinge.
Hinge sent out an email to their customers with this very question. The header of this email contained the question itself and an animation of a text field, so that customers could stop and think what they've been thankful for that year and what they could possibly write there. Most importantly, people must have pictured those whom they have been thankful to. Which makes it a smart move for a dating app, to make people think about the importance of relationships in life.
Mrs Claus by Marks & Spencer.
Apart from the video (which you can see here), it was a full-scale Christmas marketing strategy by Marks & Spencer. It included social media hashtags (#lovemrsclaus), a special set of emoji, assistants dressed as Mrs Claus giving presents to random customers, and more. The idea of the campaign is to shift the focus from presents as the main Christmas attribute to sharing, helping, and caring for others.
Coming home is the best gift of all via Heathrow Airport.
The company made a video Coming Home for Christmas featuring an elderly couple of teddy bears flying home to see their family. The tagline of the heartwarming ad and Heathrow's social media campaign was "Coming home: the greatest gift of all." Indeed, what can be better than spending Christmas with the ones who matter to you the most?