Ecommerce Email Marketing Guide: 12 Hacks to Kick off Your Sales
1. Use customer segmentation
2. Use personalization
3. Use relevant sender name
4. Avoid spammy words
5. Use automation and triggered emails
6. Send re-engagement emails
7. Use urgency
8. Send upsell and cross-sell
9. Send holiday greetings and birthday emails
10. Send replenishment emails
11. Use responsive design for all devices
12. Use preview text to highlight your promotion
Useful tools:
1. Newoldstamp - Email signature marketing
2. SendGrid - Email builder and sender
3. Boomerang - Tool for scheduling emails
4. Mailtrack - Email link opens tracking
5. Canva - Online tool for making designs
Every online business needs a good email marketing strategy. We will guide you through the essentials of ecommerce email marketing with these 12 hacks.
What is Ecommerce Email Marketing?
Ecommerce email marketing is, simply said, generating sales via emails. These can be promotional emails but also trigger-based emails, meaning every time a customer takes an action on your website it triggers a specific message. The most obvious example is perhaps the email you get when you abandon a shopping cart and get a reminder of the product(s) you didn't finish purchasing.
Why is eCommerce email marketing so important?
Email is still the best channel to convert customers. In fact, right behind search engines, it is the second most effective channel for traffic ánd conversion. Besides that, customers acquired via email marketing have a higher customer lifetime value than any other channel. Customers that haven't bought something in a while can be reactivated by a good email campaign.
Additionally, it works as a way to bind customers and strengthen relationships. According to a Nielsen study, people are more likely to buy a brand that they are familiar with and come across as reliable.
All in all, if you're selling online, here are some of our hacks to kick off your sales.
Top 12 hacks to kick off your sales.
1. Use customer segmentation
Look at the relevant data you can collect. You can learn a lot from returning customers and their actions.What kind of products do your customers buy or looked at and didn't buy. Look at demographics; age, gender, and geography. Create your email lists based on these factors and send personalized, relevant emails to your customers.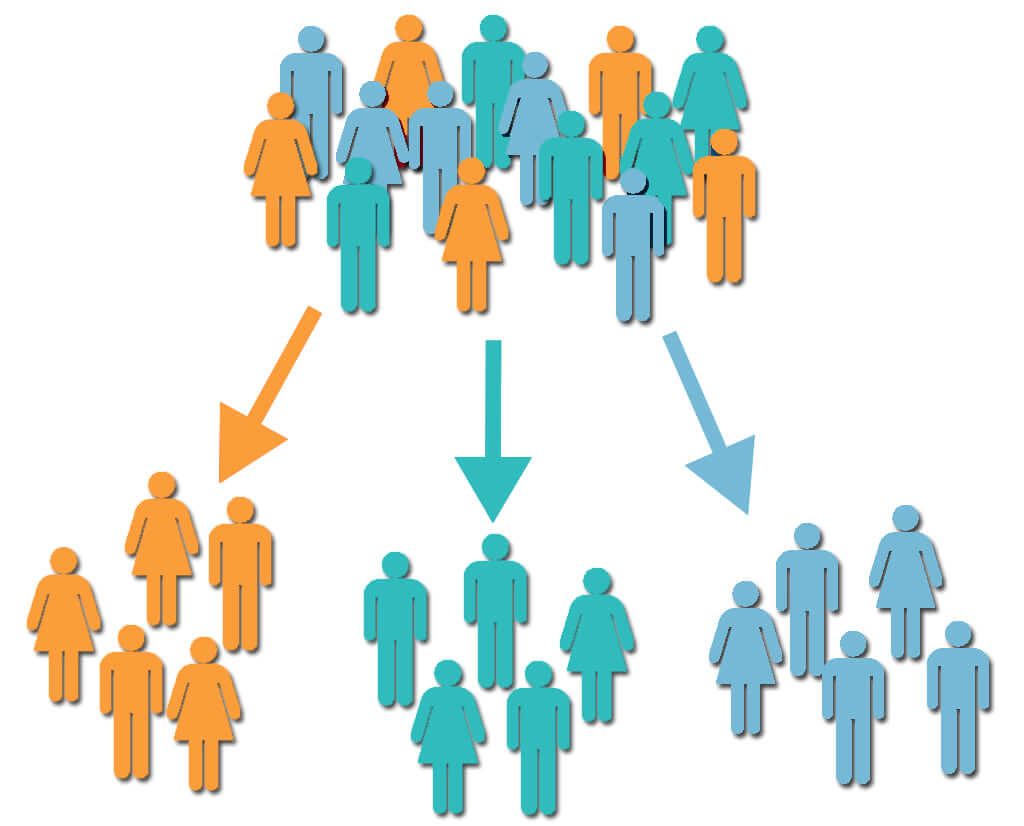 2. Use personalization for your eCommerce emails
Emails that contain a person's name are more likely to be opened. Use a personal name in your opening and subject line. Keep the tone of your message personal and not to salesy. An easy way to do this is to write your messages as if you're talking to someone in person.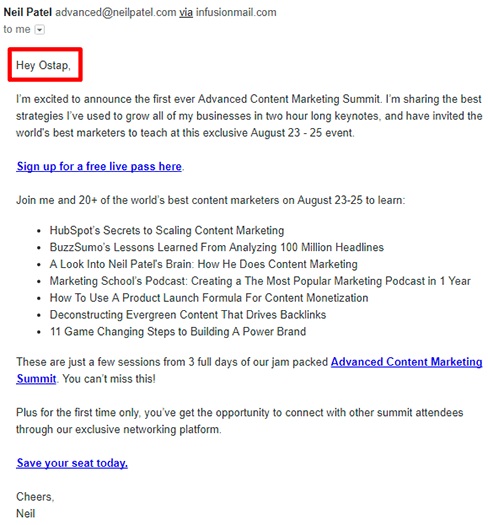 3. Use relevant sender name
This is not just to make sure your emails don't end up getting marked as spam, it also helps customers to remember your brand. Personal names work even better so send your emails out from your own name.
4. Avoid spammy words in your subject lines and body
There are some words that you might think will create a higher opening rate, but in reality, might actually make your messages end up in spam. Especially in e-commerce, you need to be careful with words like "free" or "buy now". Check this full list of spam words to help you along in creating your messages.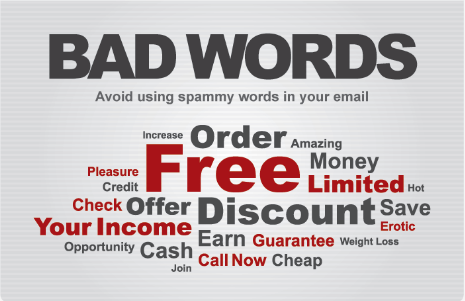 5. Use automation and triggered emails
After you have segmented your buyers and thought or created email messages, you can organize them in a sequence of emails. Create different drip email campaigns for each list and personalize your newsletters and special discounts and offer based on these groups. If you're not sure what kind of automated emails to send, check out some of the emails in your own inbox.
Trigger emails are based on a customers action on your webpage. The best way to find out how to organize your trigger campaign is to follow several customer journeys and test which actions call for a response. Where does your shopper get stuck and leave, where do they abandon the cart and other steps which require attention.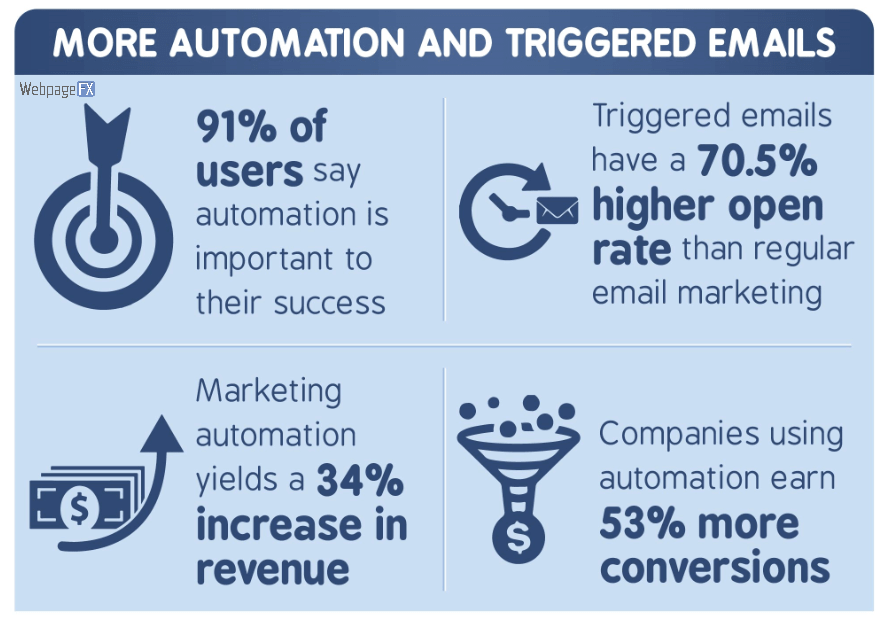 6. Send re-engagement emails
Customers that haven't bought something in a while can be reminded to visit your online store again by sending the right message. Here are some ideas for your re-engagement emails:
Offer discounts

Send relevant and interesting news and other content

Engage your customers on social media channels if they choose to unsubscribe from emails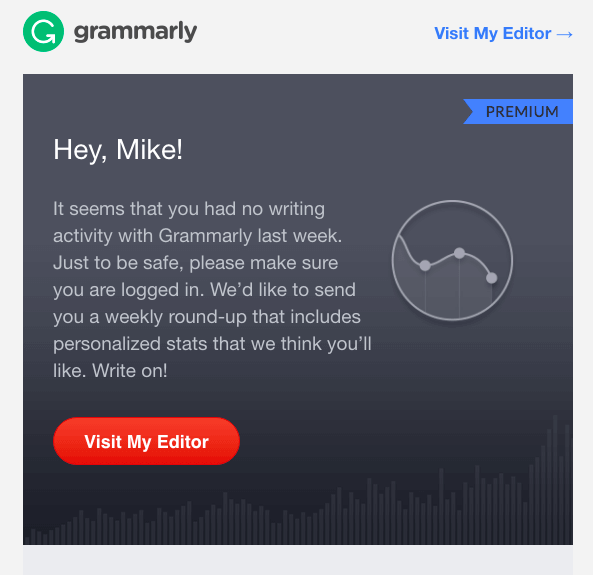 7. Use urgency
Coupons and offers are a great way to call for action. Add a time limitation and your sales will skyrocket. This works so well because people respond well to the fear of missing out on an opportunity. An email that creates the urgency to act before it's too late.
8. Send upsell and cross-sell in your eCommerce emails
Convince your customers to buy similar but more expensive products in your emails (upselling) or to buy something that goes with the product they already bought (cross-selling). Directing attention to other options or features is a great way to increase your sales.
9. Send holiday greetings and birthday emails
Use personal information to send out special occasion emails to your customers. You can do this by sending special offers on birthdays and holidays.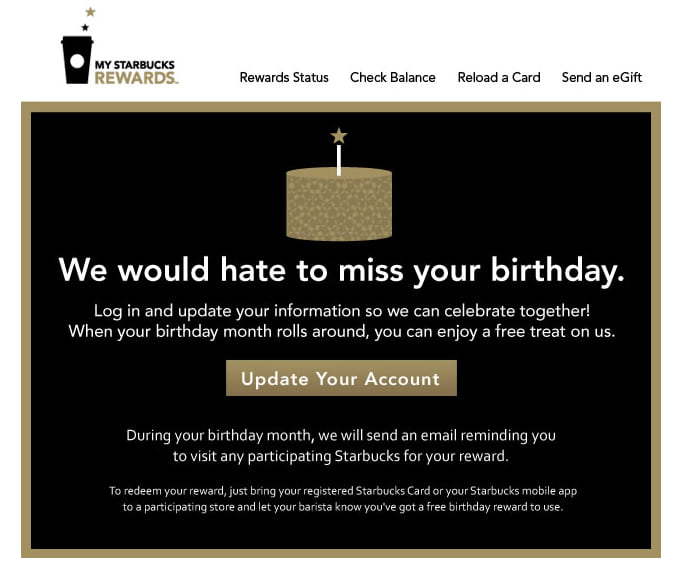 10. Send replenishment emails
If you're selling food or other consumable products, replenishment emails can help to increase your sales. In this case, you already know your customers like the product and a simple reminder to stock up can boost your sales.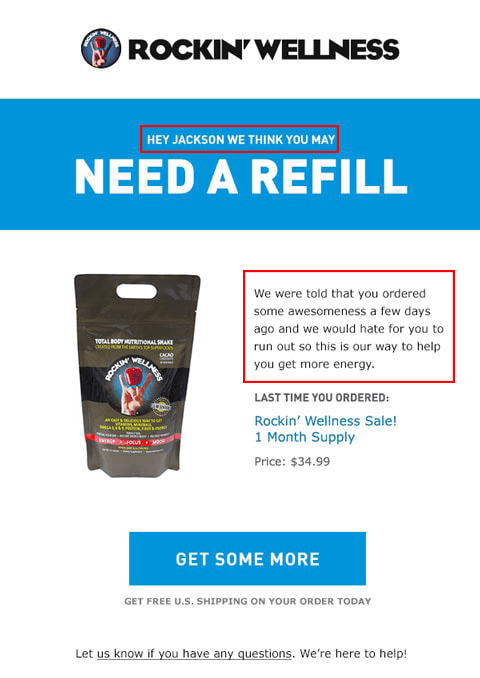 11. Use responsive design for all devices
More than half of all emails are read on a mobile device. So be sure to make all your content mobile-friendly and don't miss out on half of your potential customers.
12. Use preview text to highlight your promotion
Think about the body of your text and the preview receivers will see. A preview text should trigger your reader to open the email and take action.
Finally, don't forget your email signature is a powerful tool to engage your customers.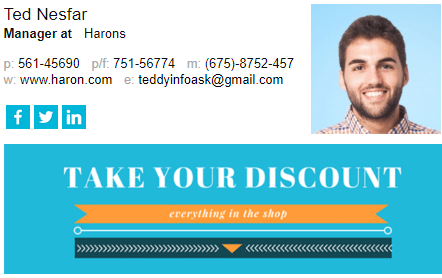 Your email signature is not just a handy tool for email marketing for eCommerce, but you can use it to directly to sell your products.