How to Write Email That Works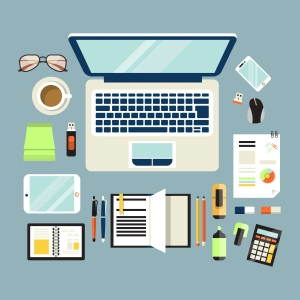 How many letters do you send every week? Dozens? We do. And get feedback. The core of proper business email writing is to apply some rules to your letters to engage the reader and encourage him or her to perform some action - sign a contract, buy a product, start a trial or simply message you back. No tips or tricks - just simple steps based on a logic. Let's study how to write an email that rocks.
1. Writing email, be short
Just imagine: you get to your office dreaming about 1,000 of tasks on your to-do list, open your mailbox, see up to 20 letters, click on one of them and open a long novel up to 2 pages in length. Great piece of business email writing, yes?
As for me, I just skip or hold over such letter.
An average person reads a letter for 4 seconds, just glancing at words and trying to decide if to read more. Therefore, do not steal reader's time - just be clear, up to the point and brief writing professional emails.
2. Be engaging
However, what to do if your letter contains more information, than for 7 lines? Writing an email, be engaging. What does it mean?
Famous copywriter Joe Vitale claims: more expensive your product is the longer a copy should be. Sounds good also for business letters. You just need to apply to a client's need and write about interesting things. Try to figure out what your addressee needs and respond to that writing a business email.
3. Talk about your reader
The popular mistake of many authors is to be so selfish that they do not take care of a reader. People love to talk about themselves, and they love reading about themselves even more. How to write emails that work? Just speak about your addressee, his or her benefits or interests, or simply describe a problem and solve it.
4. Be proactive
Writing a professional email, try to predict what a person behind a screen thinks. You should build your letter step by step, leading a person to a desired action. Insert questions and answers, discuss some points, agree with a reader. And never try to hide if there are some problems - be sincere writing an email.
5. Finish with the call to action
You probably have some aim when you write an email. What's your aim? If you understand it clearly, you should finish your letter with an appeal to it. Writing a professional email, ask a reader to perform some action - and a probability of getting feedback will grow. Your call to action should be your last sentence, foolproof and without options to choose between. Just "call me", "reply by tomorrow", "go to a website". Whatever you need.
6. Pay attention to words
Business email writing requires some style and approach, definitely. But are you thinking about words which you use? Try to avoid anything that underlines your uncertainty (like probably, maybe, I guess), do not overdo with "I" and "me", use positive words, be simple, polite, and welcoming.
7. Use formatting
Write an email that contains paragraphs (of 4-5 lines), leave spaces between paragraphs, use friendly fonts, bullet points, headers and so on. Writing a business email, think about your reader and try to facilitate his or her experience with your letter.
8. Add email signature
Business mail signature is a way to remind a person who you are, which company you represent and what are your contact information. Writing emails, create your signature and insert it in every your letter - you will gain traffic to your website, social media profiles and will look professional.
Now you know how to write an email, so we are sure your letters will get the best feedback from your audience. We wish you good luck and please share this article if it was useful to you.