How to Organize Your Email Inbox: The Best Tips And Hacks
1. Unsubscribe and delete unneeded emails
2. Use labels, folders, and categories
3. Separate your inboxes
4. Use additional email client features
5. Create email templates or canned responses
6. Use different email signatures
7. Set the time to check your inbox
8. Use auto-replies
9. Use email alternatives for internal communication
10. Use email management and inbox cleaning tools
If your mailbox is cluttered and full of messages, you are likely to miss an important email. As a business owner, you know that the lack of communication can lead to losing customers and useful connections. And even if you don't have any business, you don't want to miss important messages.
So, if your inbox is out of control, this article is for you. Here are the best tips on how to organize your inbox and stop being stressed out by it.
Unsubscribe and delete unneeded emails
Too many newsletters and advertisements make your inbox look trashy. Keep only those that you absolutely adore and read regularly. If you don't find some newsletters interesting anymore, open one email and find the 'Unsubscribe' link somewhere at the bottom.
Clear your inbox of anything but new unread messages and previous ones that you will need to refer to later. All invitations to events from 2010 should go to trash.
Use labels, folders, and categories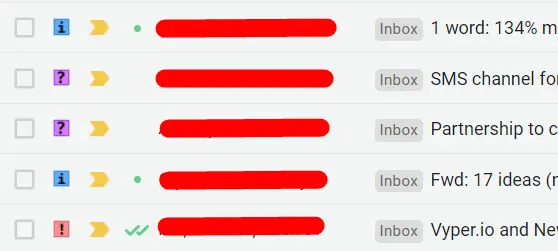 Sort your emails using relevant filters and folders. Most email applications and services, such as Outlook and Gmail, allow you to set rules that send messages into a particular folder as soon as they arrive. Also, you can create a "Waiting Folder" for emails that require action.
In addition, you can label similar emails with stars or other signs.
Separate your inboxes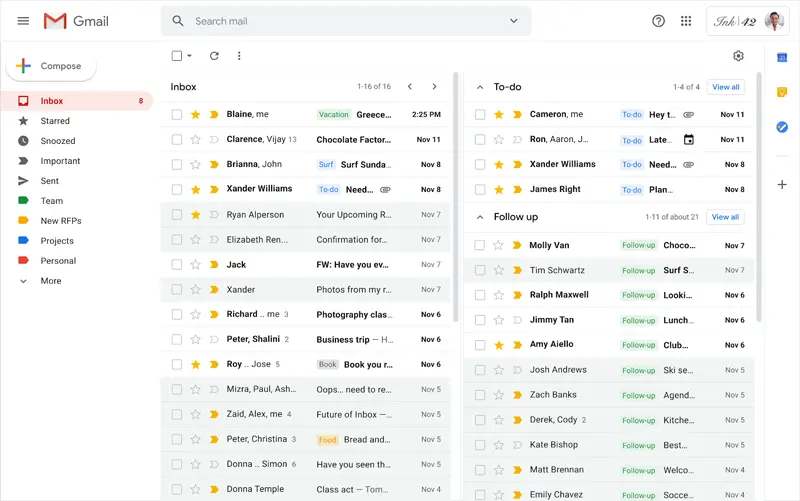 source: Gsuiteupdates
Keep your personal emails away from work communication. This will make your life easier. Just use two different addresses for work and casual usage.
Use additional email client features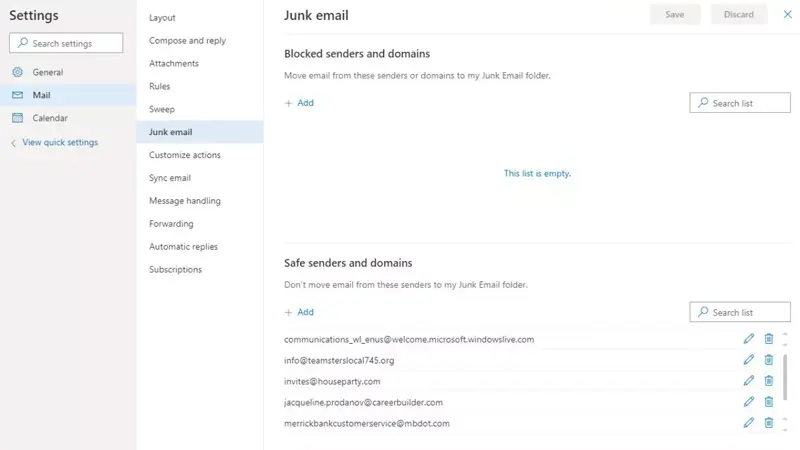 Email services like Outlook or Gmail provide such filtres that help keep your inbox organized. When you apply them, your smart inbox knows where to send an email and how to label it.
Interface personalization
If you want to manage your inbox better, you can choose a theme, change your message layout, enable the message preview pane, and more.
Use this feature to store attachments from important emails. It will allow you to delete messages with attachments from your inbox.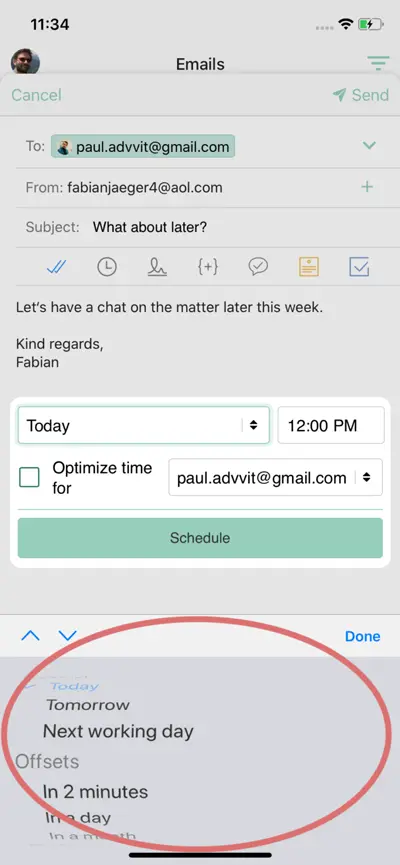 source: Mailbutler
With the help of this feature, you can schedule an email to be sent at any time you choose. On top of that, email clients like Gmail allow you to create tasks and track them directly from the email account.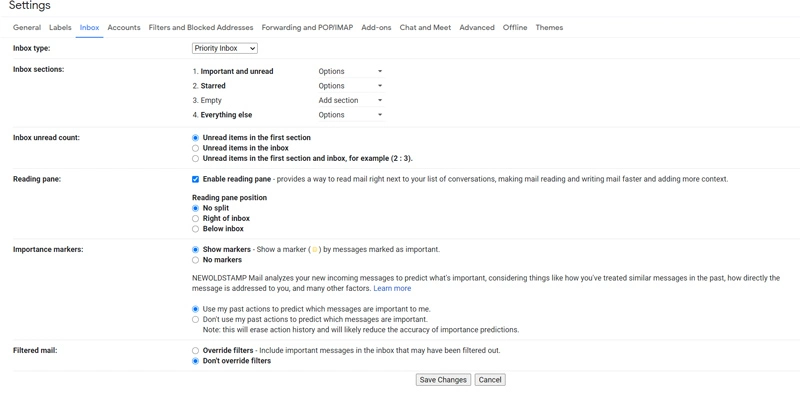 A lot of email clients automatically distinguish important emails from others like spam or messages that don't need immediate attention. Enable this feature if you want to have the most critical emails in a separate folder.
Many email clients allow you to create such reminders just in one click (they create an event in your calendar). It is very handy when someone didn't reply to your email, and you need to follow up.
Create email templates or canned responses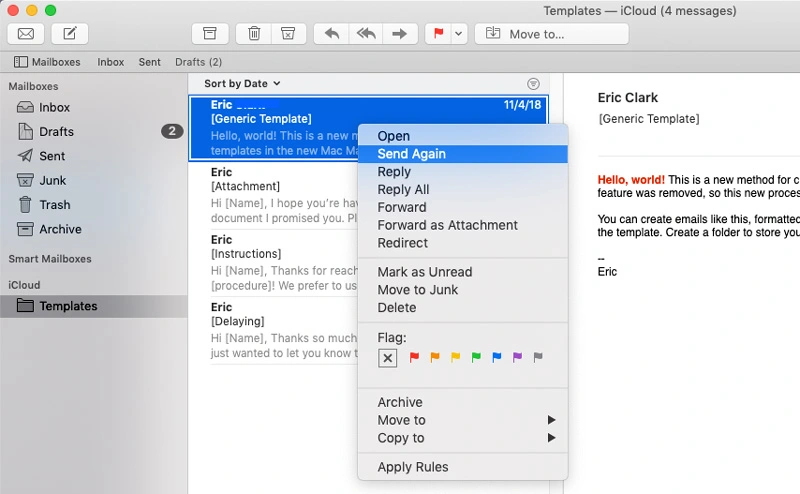 source: Ericleeclark
If you have messages you need to write over and over again, consider using the "canned responses" feature and email templates. Both will allow you to reduce the time you spend writing such emails.
Use different email signatures
Most professionals add email signatures to every email they send. But it's not always a good idea to use one signature for all occasions. It is better to include a professional email footer that matches the tone of your email and doesn't make a mess in your conversations. It is a common practice to create two footers you will use for the same sender – one with full contact information and graphics, and another one with fewer details and less or no images.

The first type of signature applies only when you send your first message. And the second type is added when you continue a conversation within the same email thread. This way, you can always keep your email threads readable.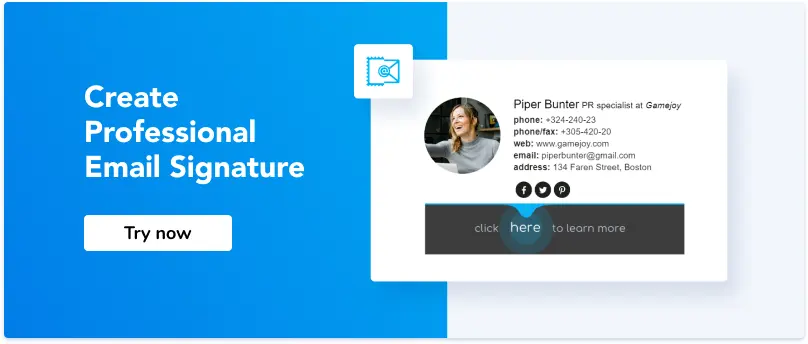 Set the time to check your inbox
One of my favorite email inbox management tips is to set the time to deal with email correspondence. When you reply to new emails regularly (preferably daily), you reduce the clutter in your inbox.
Use auto-replies
Want to know how to manage email inbox even better? Use auto-replies to keep your email clean when you are currently unavailable.
Use email alternatives for internal communication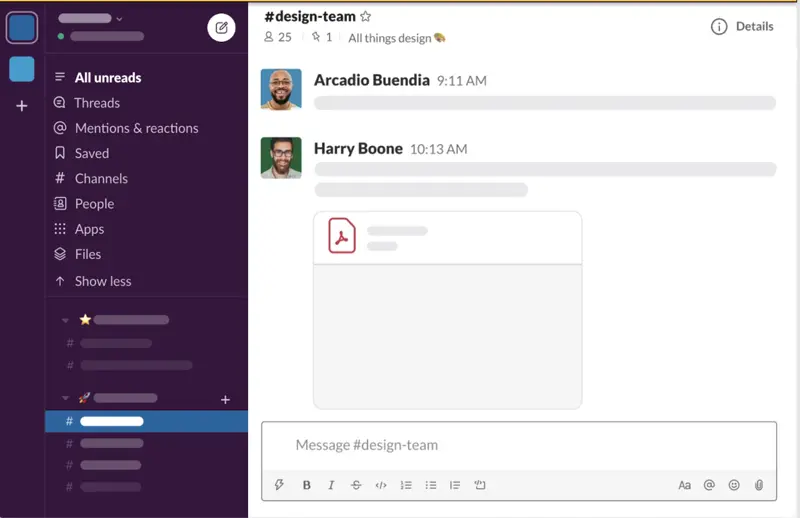 source: Slack
Don't send emails to your teammates if you know that the thing can be handled in another way. You can talk face-to-face, use Slack, Skype, etc.
Use email management and inbox cleaning tools
Now that you know how to manage email inbox, you might want to try out several useful inbox tools.
#1 Boomerang
Boomerang will let you schedule messages to be sent at optimal times, snooze emails, get read receipts & follow up reminders if a recipient didn't reply to your email.
#2 Newoldstamp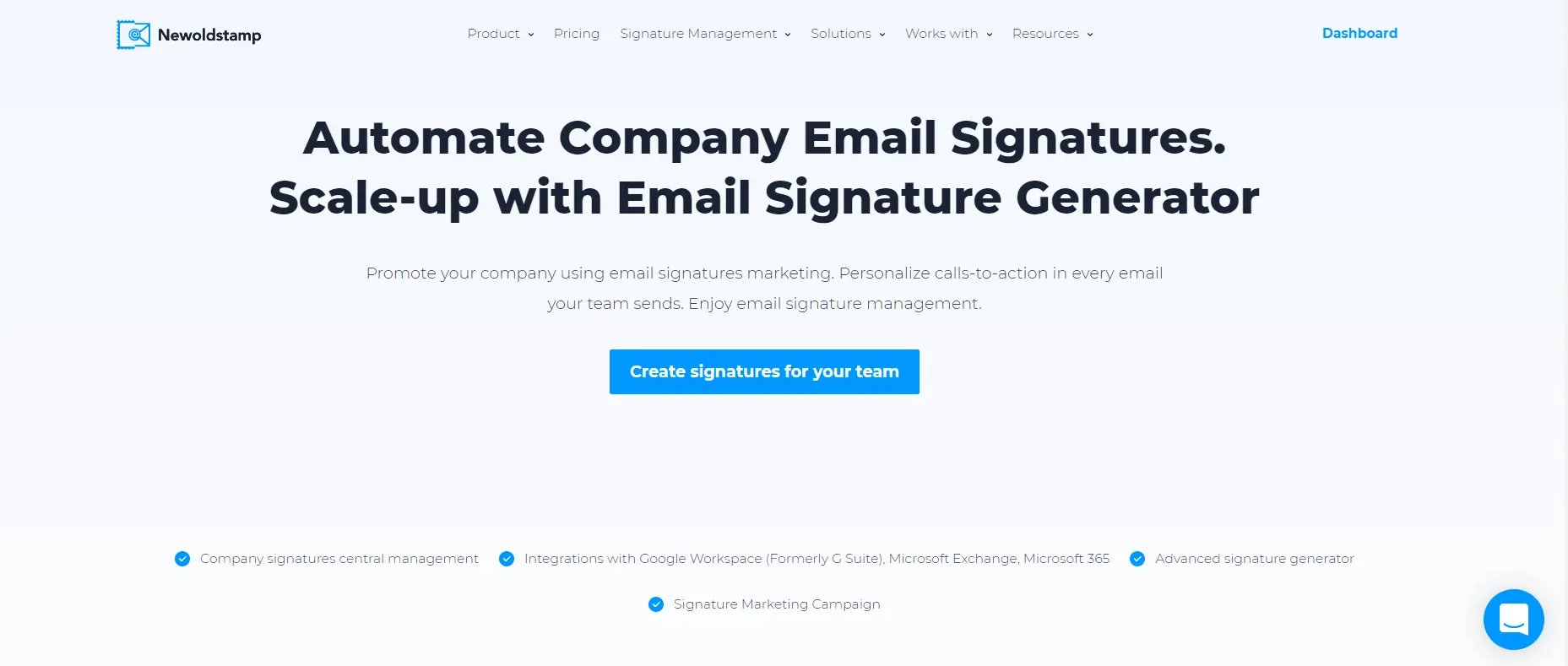 Newoldstamp is a tool for creating professional email signatures that can revitalize your business email communication and bring more traffic and sales.
You may also like: "All the Best Email Marketing Tools You Will Ever Need."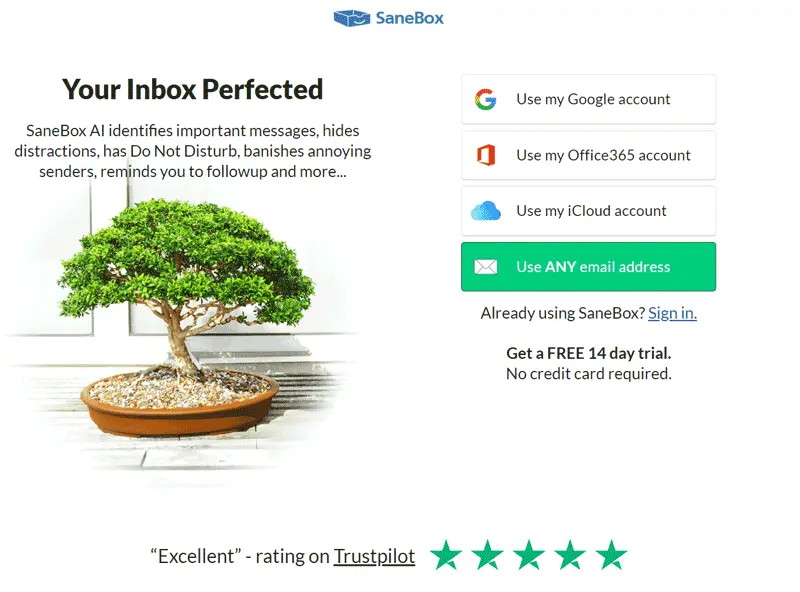 Sabebox is an email inbox cleaner that will do all the hard work for you using artificial intelligence. The app can identify important messages, unsubscribe from emails, unsubscribe from spam, and hide distractions.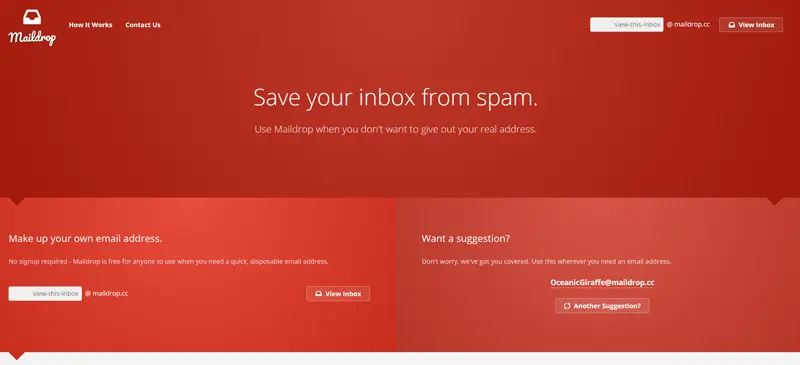 With Maildrop, you can make up your own email address and save your inbox from spam. Use this service when you don't want to give out your real email address.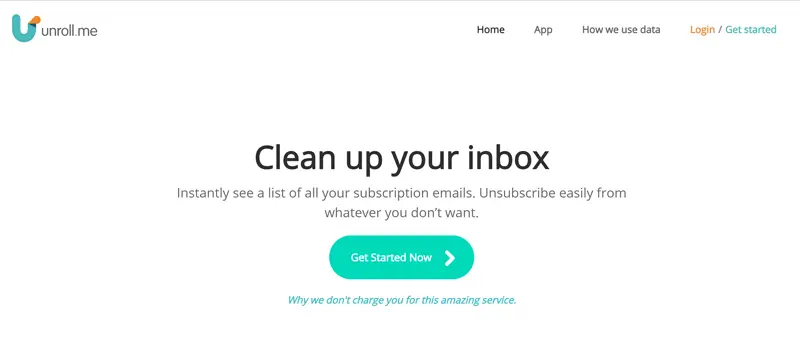 The tool provides you with a list of all your subscription emails so that you could unsubscribe from whatever you need to. As soon as you finish this task, Unroll.Me will offer you to combine all your favorite email subscriptions into a beautiful digest.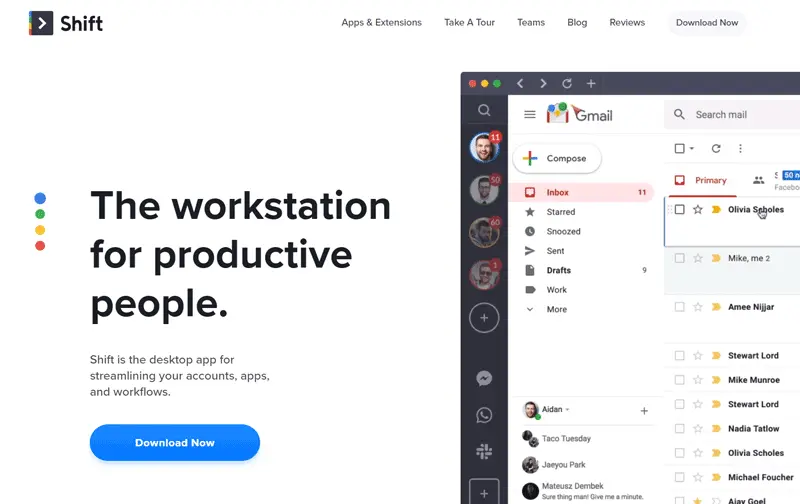 Keep all your email accounts in one convenient place.
Read new emails without opening the Gmail tab. This Gmail inbox app will also let you set sound and voice notifications when receiving new emails.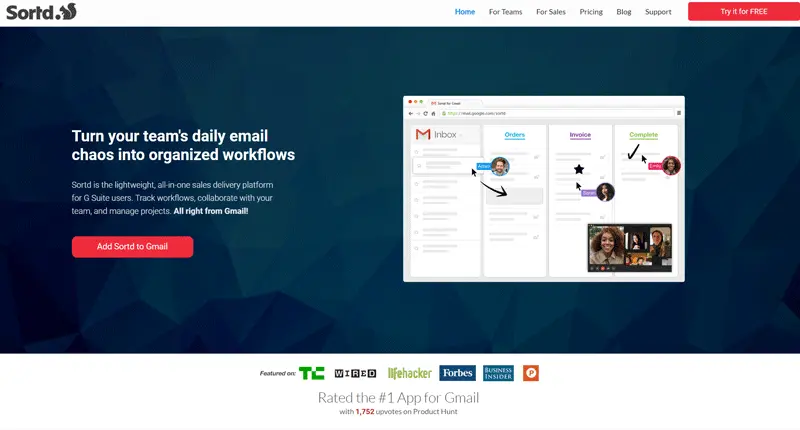 The Sortd addon transforms cluttered inboxes into nice organized lists for your entire team.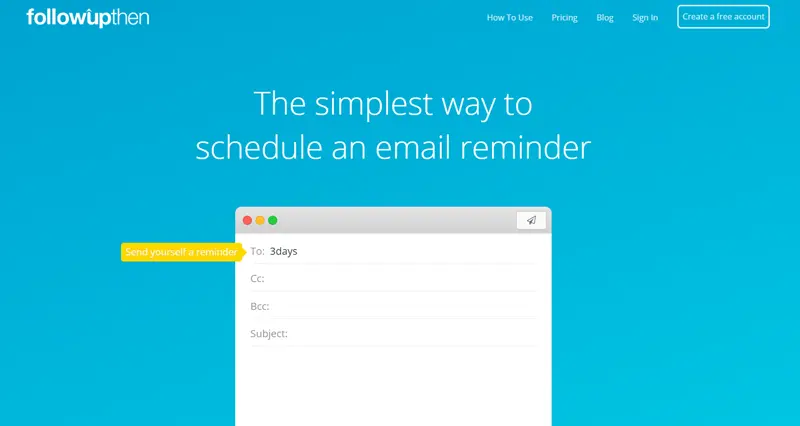 This tool is great for both cleaning your mailbox, organizing it, and following up those who didn't get back to you.
Сonclusion
Keeping your mailbox organized can be a nightmare. If you are experiencing problems with tons of business emails, spam, newsletters overdose, follow these tips and take control over your inbox.