How Logotypemaker and Newoldstamp Contribute to the Strong Brand for Small Businesses
Right about now you'll about to find the bottom of the well, a secret that every successful entrepreneur knows but never tells anyone. Once you've made a decision to launch your own business you've started a never-ending fight for your brand. You might not even have a website, or a logo, or a catchy company name yet, but you already have to start thinking about your future brand and how to strengthen it.
Every business step you take (or don't take) influences your brand profoundly and if you're a first-time entrepreneur you may not even notice it. That's why it's vital to get as much help as possible to make sure you get your company out there and prepare the small business for a cut-throat competition.
Luckily, you're reading this post. So, congratulations! You found yourself a trusted partner that is ready to help you build a groundwork for a powerful brand. LogotypeMaker and NEWOLDSTAMP have created a short "to do" list consisting of a few essential milestones you need to take care of to make your brand viable. It's not that hard to complete and you'll be 100% happy with the result. Nuff said, let's get to it.

1. Analysis time!
Establishing the brand begins with a piece of strategic planning. But it's not as scary as it sounds. All you have to do is to sit down and think of what you want your brand to be. Start with answering three simple questions:
a) Who is your audience? Whom do you want to buy your products or services?
b) What do you want people to think of when hearing your company's name?
c) What kind of image do you want your company to have?
Your first answer will help you model the brand positioning. The second one will define your brand values. The third one will make it easier to choose a perfect brand voice.
Now, let's exemplify. Imagine, you plan to sell handmade jewelry. So the answer to the first question may seem obvious: it's made for women and the target audience consists only of women. But such a shallow analysis isn't enough. Will you sell expensive or easy on the pocket items? Will it suit all ages, shapes, and sizes? Ask yourself some follow-up questions to make your audience's portrait as precise as possible. That is the key to a strong brand and market positioning. That's how you'll be different from dozens of other small businesses selling handmade jewelry.
Your second answer will show you the brand values you tilt toward. For our sample case, they may be: beautiful, stylish, comfortable, feminine, luxurious, reasonably priced, one of a kind, trendy etc. And once you've defined the brand values you start using them while building your brand. Choose the corporate colors, company name, style of logo, website design, and even hashtags in your Insta with the brand values in mind. That's how you'll guide your audience to actually linking "beautiful, trendy, and luxurious" with your product.
The final answer will help you build the desired relations with the audience and choose the right brand tone. Do you want your company to be friendly and approachable or regal and not for everybody? Once you've made up your mind, every message you produce should be styled to fit the perfect brand tone. Be consistent and you'll be successful.
2.

Design time!
Once you've finalized the company's brand values, positioning, and tone you should begin working on bringing your ideas and pet projects to life.
Start with choosing the domain name, which is both appealing and easy to memorize. It might be a good idea to add the ".com" to your company's name and use it as a brand trick. It's not only a nice advertising schtick, it will boost your SEO and PPC results. Plus it's super memorable and your potential customers won't have to Google your website, they'll be able to access it directly, minus the search engine mediator.
Get a logo! No brand can survive without it. You'll need it not only for your website but also for social media profiles, emails, branded products, and advertising. So make sure the final product is print-friendly and actually looks good regardless of its size.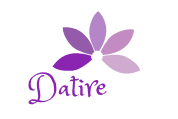 Creating a stunning logo is another thing to work on. If you have pots of money and budget isn't something you worry about you can always hire a high dollar design team. But if you're a passionate startuper with a limited amount of cash, go to LogotypeMaker and get yourself a killer logo.
The great thing about this tool is its versatility. Just by visiting LogotypeMaker you can get a .svg vector file with the logo (a vector image can be changed to any size with no compromise in quality), a business card template, a favicon, a logo for the emails, high-resolution images for printing and a lifetime support. No third-party design team can offer you that!
3. Action time!
When the logo is ready you can use it to evolve your brand. Here are a few simple and cost-effective ways to do it.
First of all, print a bunch of branded business cards. Digital assets are cool but it would be an unforgivable mistake to give up on real-life human interactions. You risk your reputation (and your future brand) everytime you show up to a business meeting without a professional looking business card. Such a faux pas tells a lot about your commitment and competence. Be prepared.
Secondly, take care of your emails. Make sure the email itself looks professional and isn't a live reminder of your college years. The contact email like catlover518@yahoo.com can thwart your plans for the future success. But that's not all. Brush up your email signature section. It should consist of the sender's name, the relevant contact info, and your company's logo. It's always a good idea to reach out to professionals like NEWOLDSTAMP. This team will do everything (and even more) for you to take the most out of the corporate emails.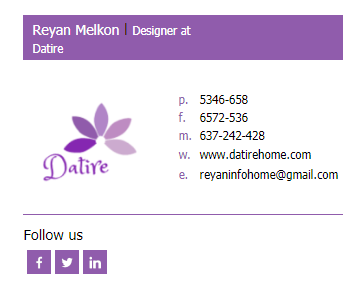 Having professional email signature opens to you new opportunities for promoting your business. Create consistent signatures for your team and run banner campaigns to share news, new features announcement or grow your subscriber list for email marketing.
Thirdly, get social! Launch the corporate profiles on every social media platform that is relevant to your business area. Facebook, Twitter, Instagram, Pinterest, Linkedin etc. Don't be lazy and create a separate logo for every platform as all of them have different requirements. Don't worry, it will take only a few moments if you use LogotypeMaker!
Last but not least, a freshly created website and several social media profiles can be a great field for the marketing research. Construct a couple of landing pages and launch a promotion action. It's a dual-purpose weapon! On the one hand, it's a great sales boost and on the other hand, it's perfect for the brand recognition.
The "brand war" is neverending. But don't let the rough goings discourage you. Every burgeoning entrepreneur has a chance to earn a spot in the "hall of fame" among the greatest brands. Put your hard work into it and make it happen. May good fortune be with you!