54 Tools That Every Small Business Should Use in Their Daily Marketing Activities [Updated]
1. SEO
2. Social media
3. Email marketing
4. Content marketing
5. Analytics
6. Marketing automation
7. Marketing tools for personalization
8. Advocate marketing tools
9. Marketing tools for paid promotion
10. Conversion optimization
Two greatest problems of small businesses are often the lack of capital and the lack of brand awareness. The latter can be solved either by applying the advice from the best marketing experts or by using online marketing tools for small business. There is a multitude of free simple ones and a wide range of complex paid ones. We have prepared an extensive marketing tools list for all your activities in that area and hope it will be helpful.
SEO tools to optimize your website
1. Raven Tools
It assesses performance of your marketing campaigns across different channels. Its Site Auditor, a SEO analysis tool, provides insights and recommendations regarding your website's performance.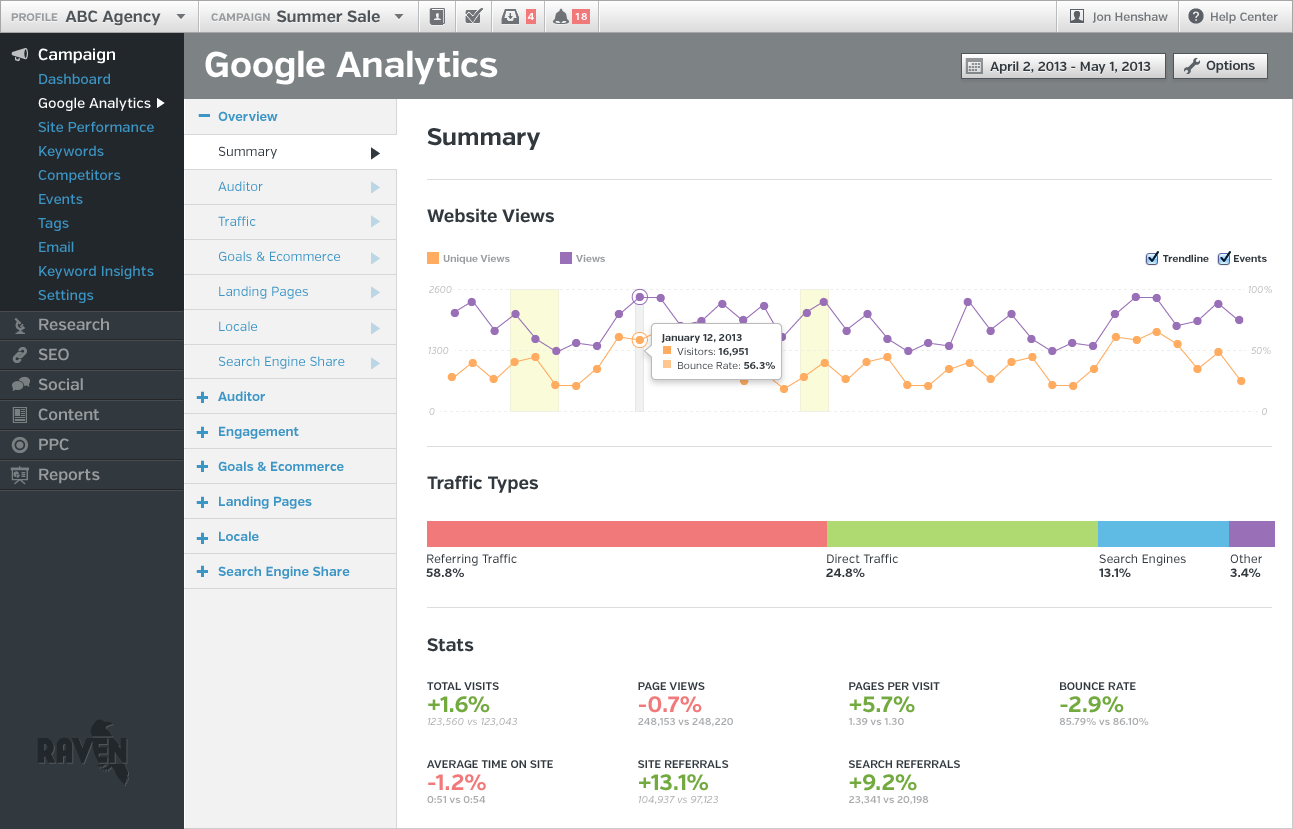 2. MOZ Pro
The platform offers an all-in-one SEO tool for websites. It allows to research keywords, build links, and provides suggestions on website optimization and performance improvement.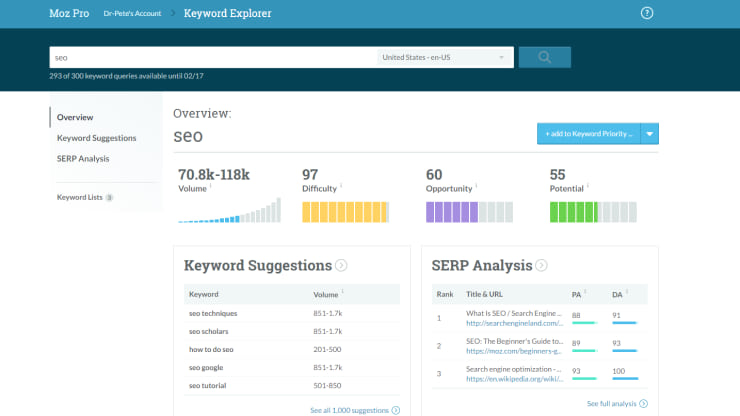 3. SimilarWeb
It allows you get metrics on your website's traffic, its sources, audience, etc. You can compare them to your competitors' data and stay updated on the market trends. You can use it alongside other free marketing tools or get a Pro version.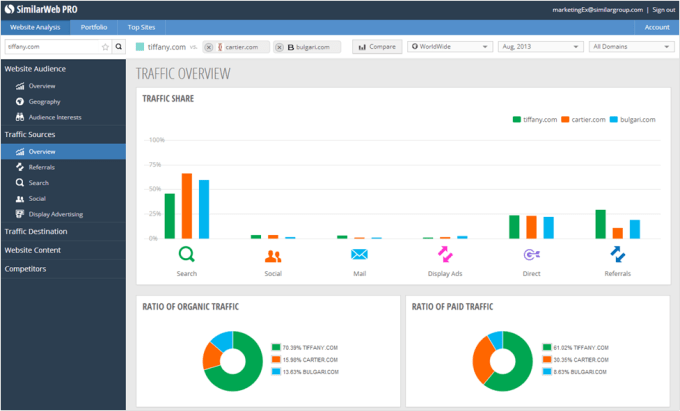 It crawls websites and shows the data of various SEO factors that might be hurting your rankings. For example, it seeks for broken links and redirects, detects pages with missing metadata, and shows duplicate content.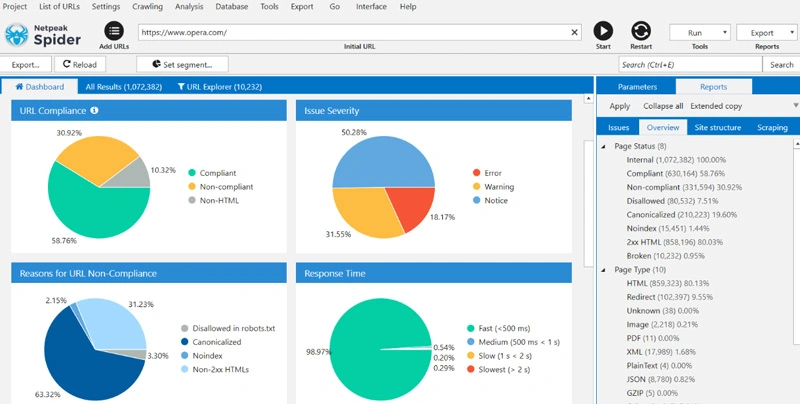 5. SEOlium
SEOlium is a new Google Rank Tracker tool and it's like nothing out there. First of all, they didn't copy anyone and designed everything from scratch. There are no artificial limits (number of projects, competitors, or reports), you have usage-based pricing and it's extremely accurate.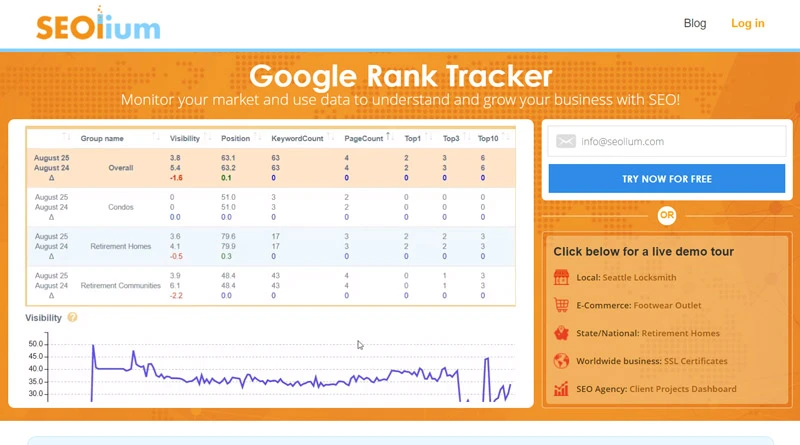 It lets you crawl websites to analyze their SEO. For example, it searches for broken links, detects pages with missing meta data, and indicates duplicate content.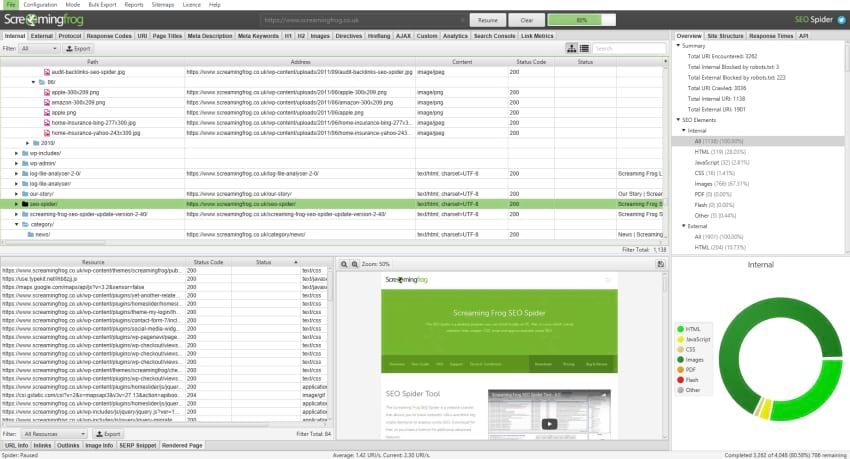 7. Siteliner
This is another analytical tool for SEO which detects duplicate content. Among other things, it shows the percentage of unique content on the page, evaluates pages' density and estimates their load time.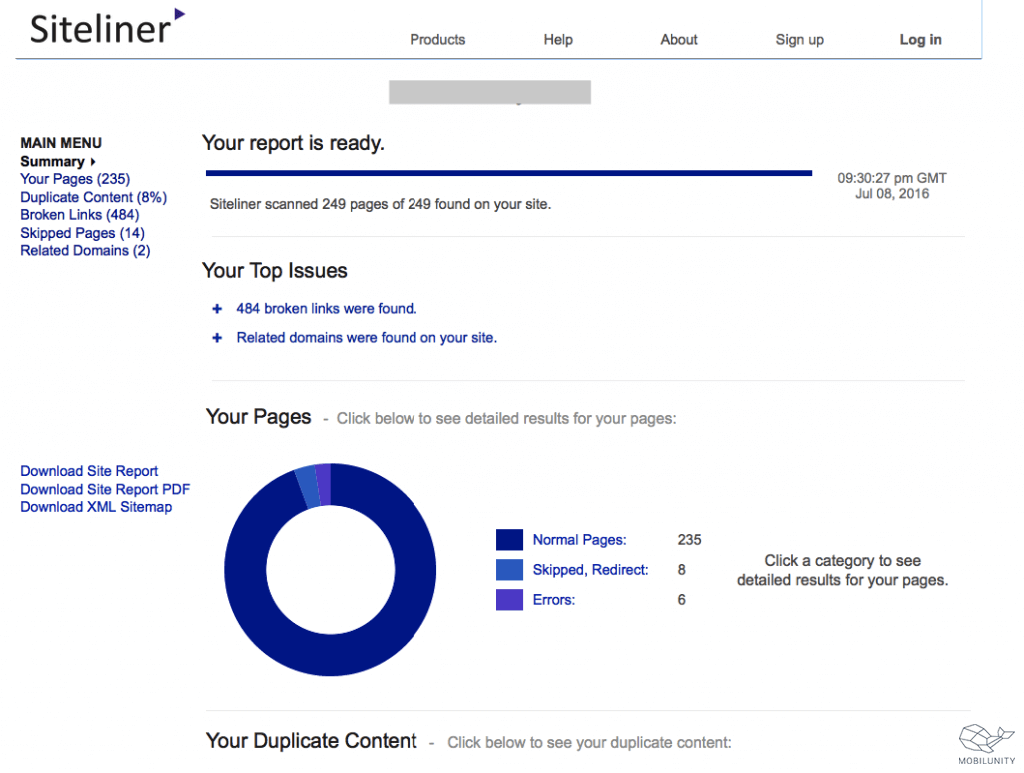 Social media tools
8. Hootsuite
This tool allows you to manage multiple social accounts in one place. With it, you can schedule your content, stay updated on the competitors' activities, track performance of campaigns, and more.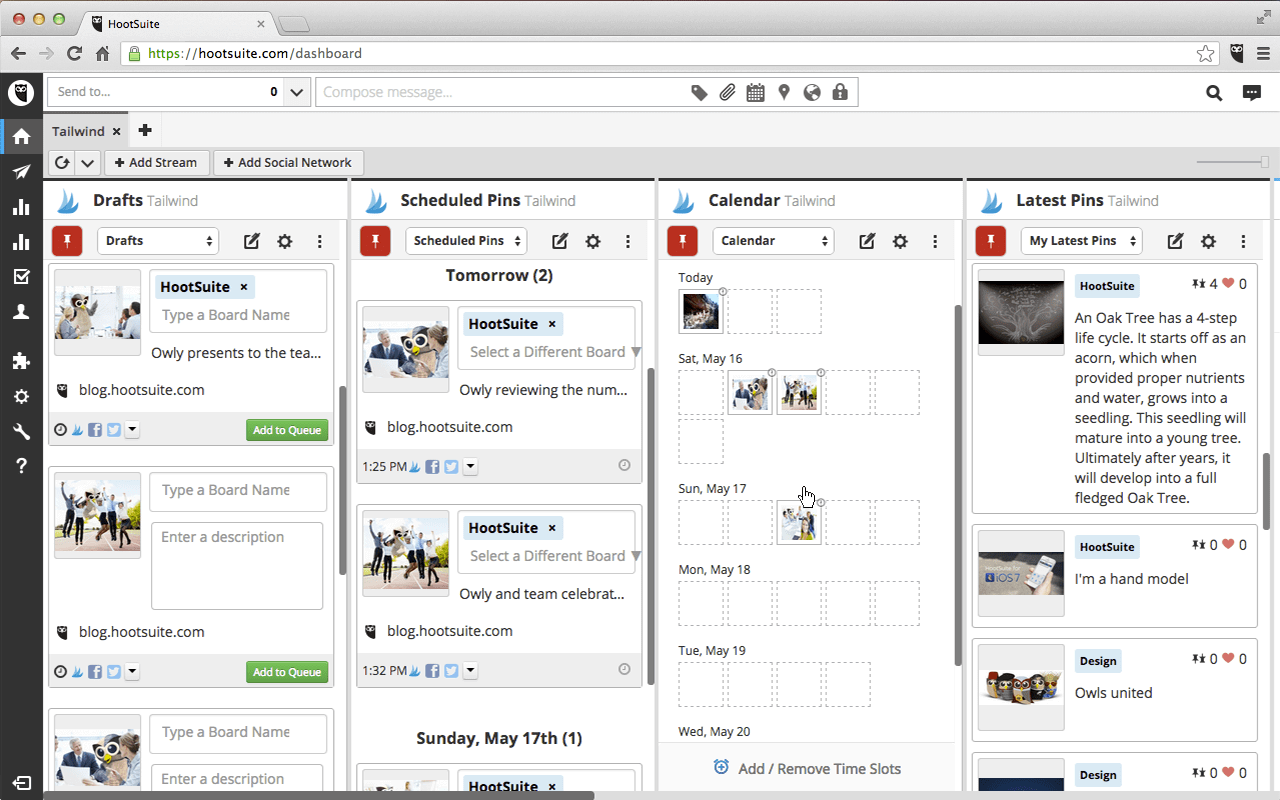 9. Buffer
Both marketing tools, Hootsuite and Buffer, offer similar functionality: a scheduling, performance tracking and analytics tool in one. It comes with a browser extension that lets you "buffer" web pages without switching tabs.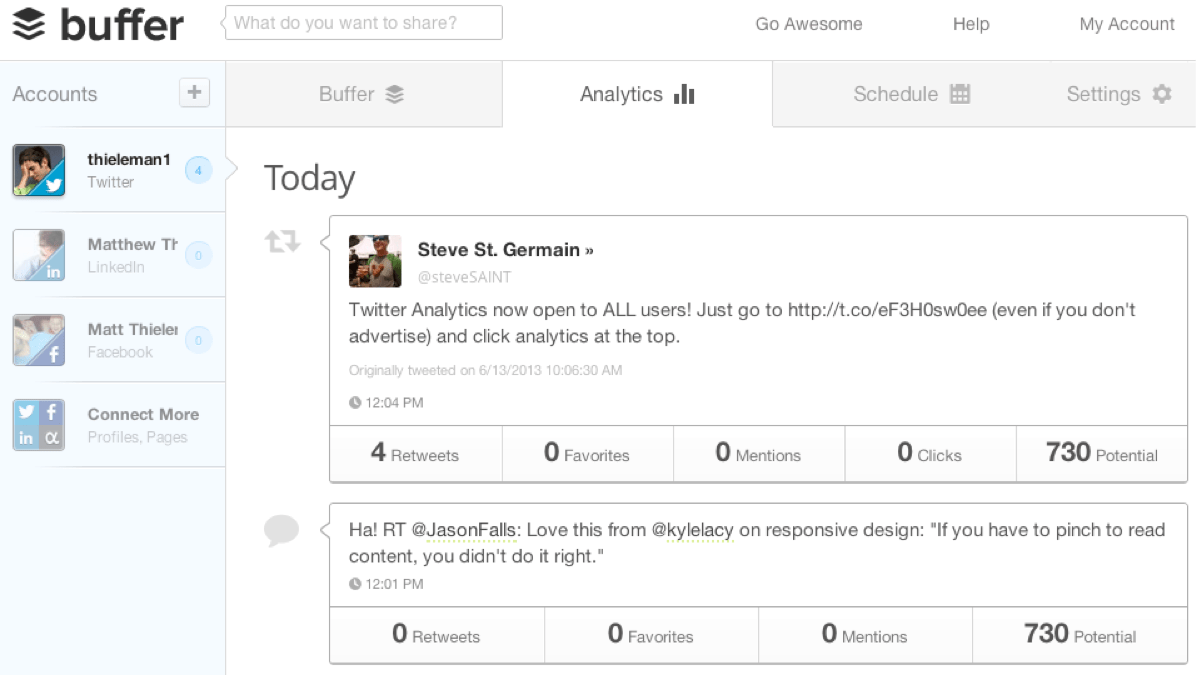 10. CoSchedule
Like the name suggests, this is a social media scheduling tool like the previous two. It comes with a smart scheduler and a bunch of handy features, such as Social Message Optimizer which helps you to deliver better messages to the right audience.

11. Pablo
Meet an image creation service from Buffer. It helps non-designers easily create visual content with captions for social networks and immediately share them.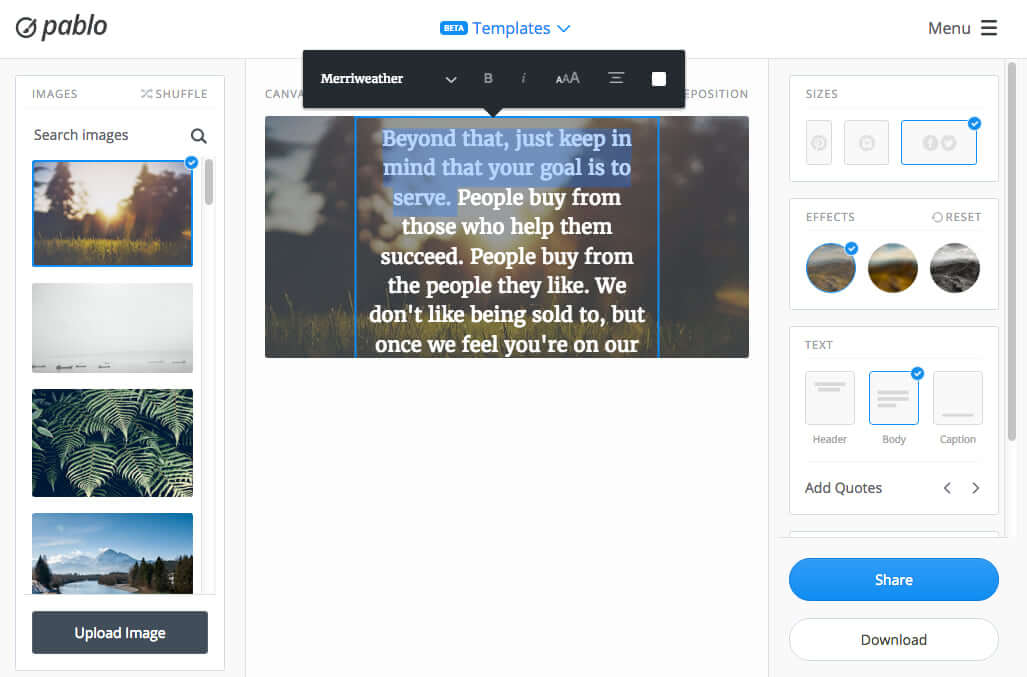 12. Sprout Social
This platform is designed for managing social accounts. It allows you and your team to schedule content, monitor users' activity, facilitate engagement, and analyze performance of your social media campaigns.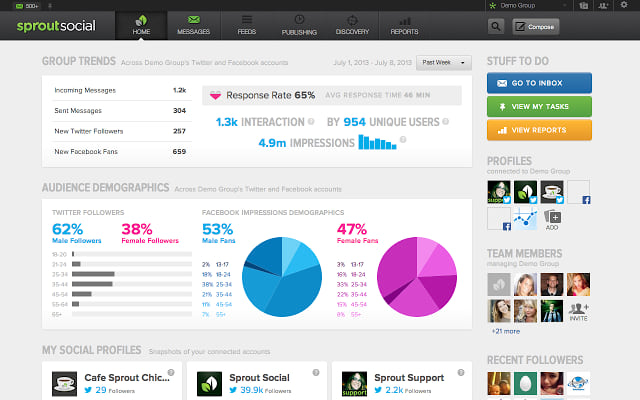 13. needls
An automated social media advertising platform, needls automatically creates, tests, targets and optimizes campaigns on Facebook and Instagram 24/7 by leveraging machine learning. It helps you advertise your business online without all the hassle and offers a social media posting service.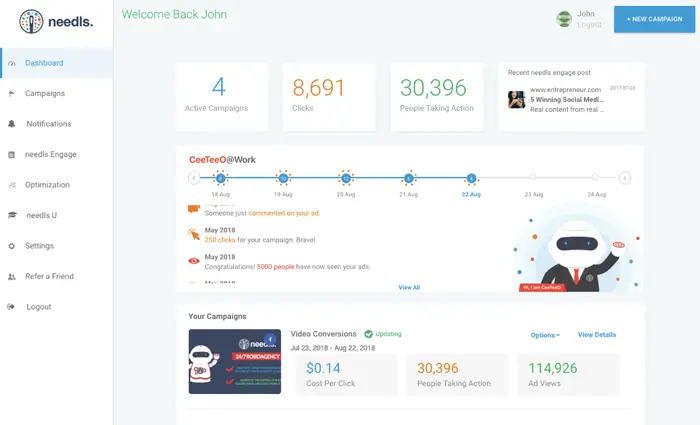 Email marketing tools
14. MailChimp
It helps you to create elaborate email campaigns, launch them, and track their performance. It is also one of the best free email marketing tools out there.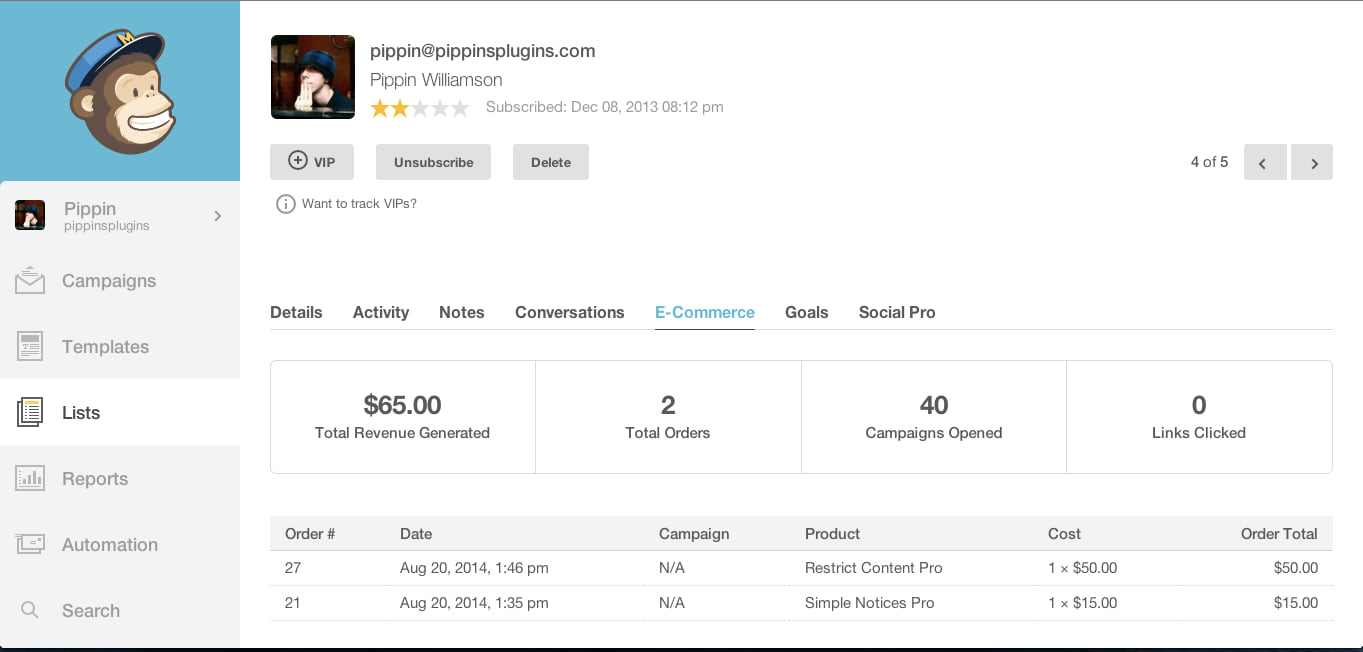 Find out more information about cloud based email services for your business here
15. Emma
This email marketing platform allows to deliver personalized emails to leads. One of its paid ofeatures offers an automation tool for delivering more targeted content to different personas.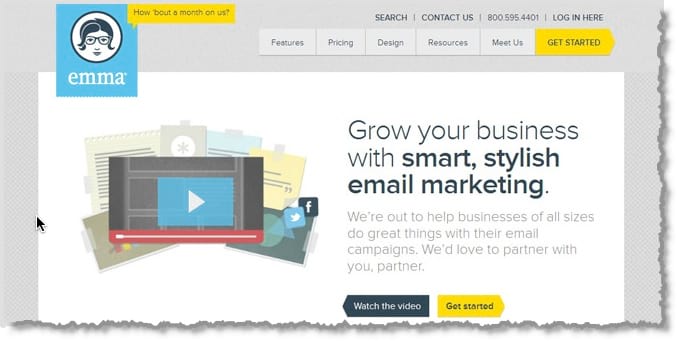 16. Litmus
Like the previous two, this tool lets you build, send, and monitor email campaigns. However, you'd want to use it to evaluate your campaigns, detect critical errors, and make improvements to improve deliverability and performance.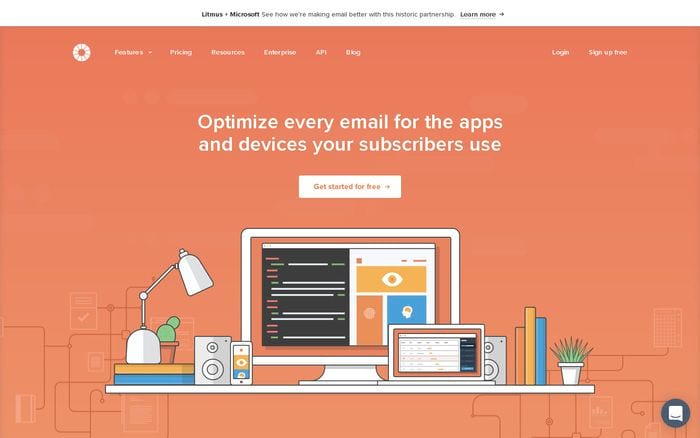 17. NEWOLDSTAMP
Is a handy email signature generation tool. Apart from a free editor, it offers you Premium features, such as analytics, customizable templates, and a possibility to add banners.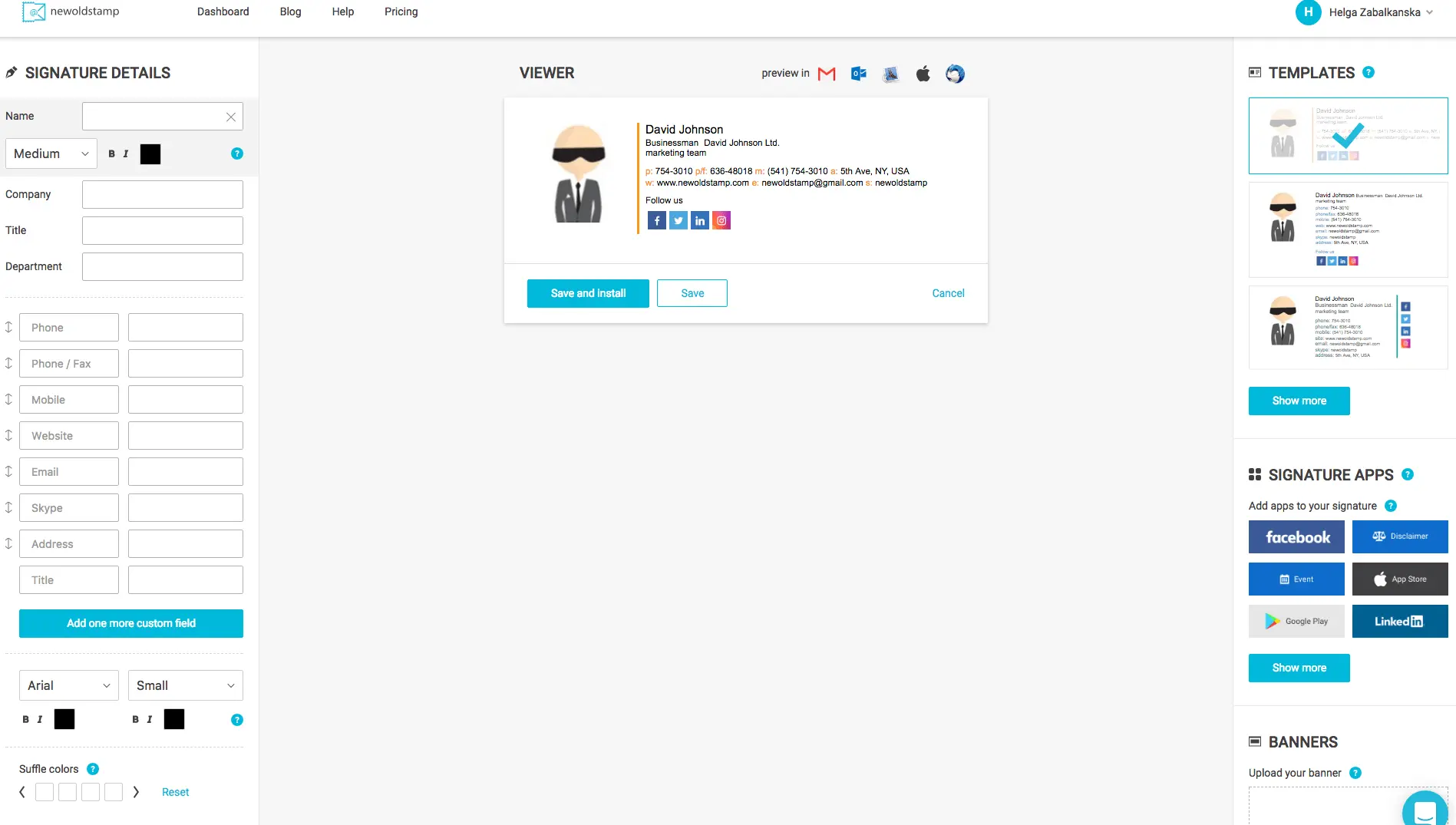 18. Campaign Monitor
It allows you to use customized templates to send personalized, targeted, and automated email campaigns. Additional features include A/B testing, performance tracking, audience building, integrations, and more.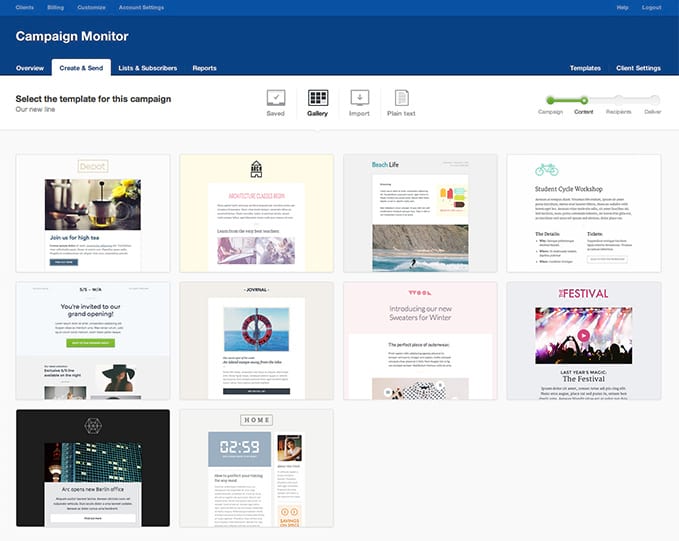 Content marketing tools
19. NinjaOutreach
It is an all-in-one influencer marketing tool that allows you to find influencers, the most shared content in your niche, or top websites. You can also create and automate outreach campaigns to immediately connect with your prospects.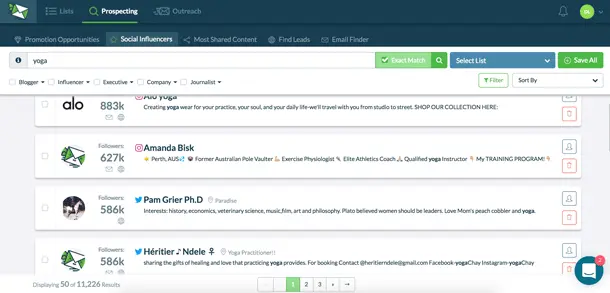 20. Buzzsumo
With this tool you can discover trending and relevant topics, keep up to date with your influencers, and analyze your own content in terms of its performance.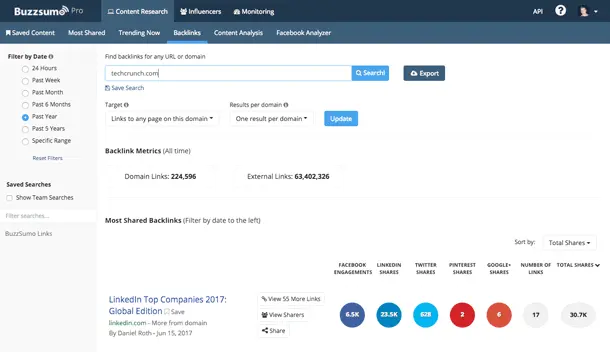 21. Portent's Content Idea Generator
It will help you come up with great ideas for your content. The app generates topics based on keywords that you choose.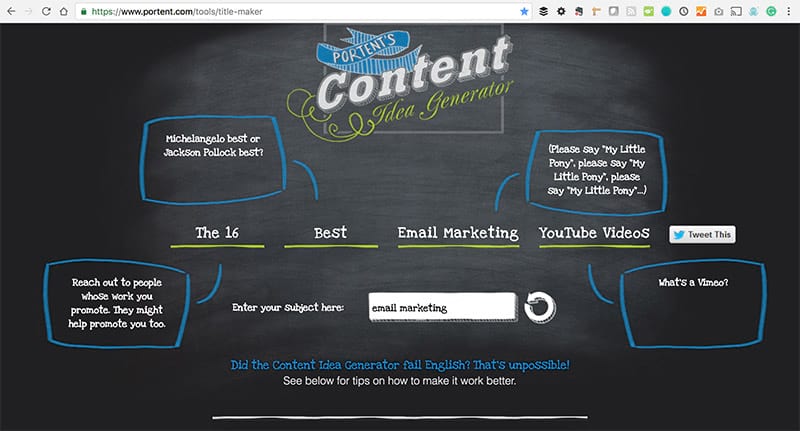 22. Hemingway App
Use this app to ensure that your content is readable. It helps you fix errors and improve your writing.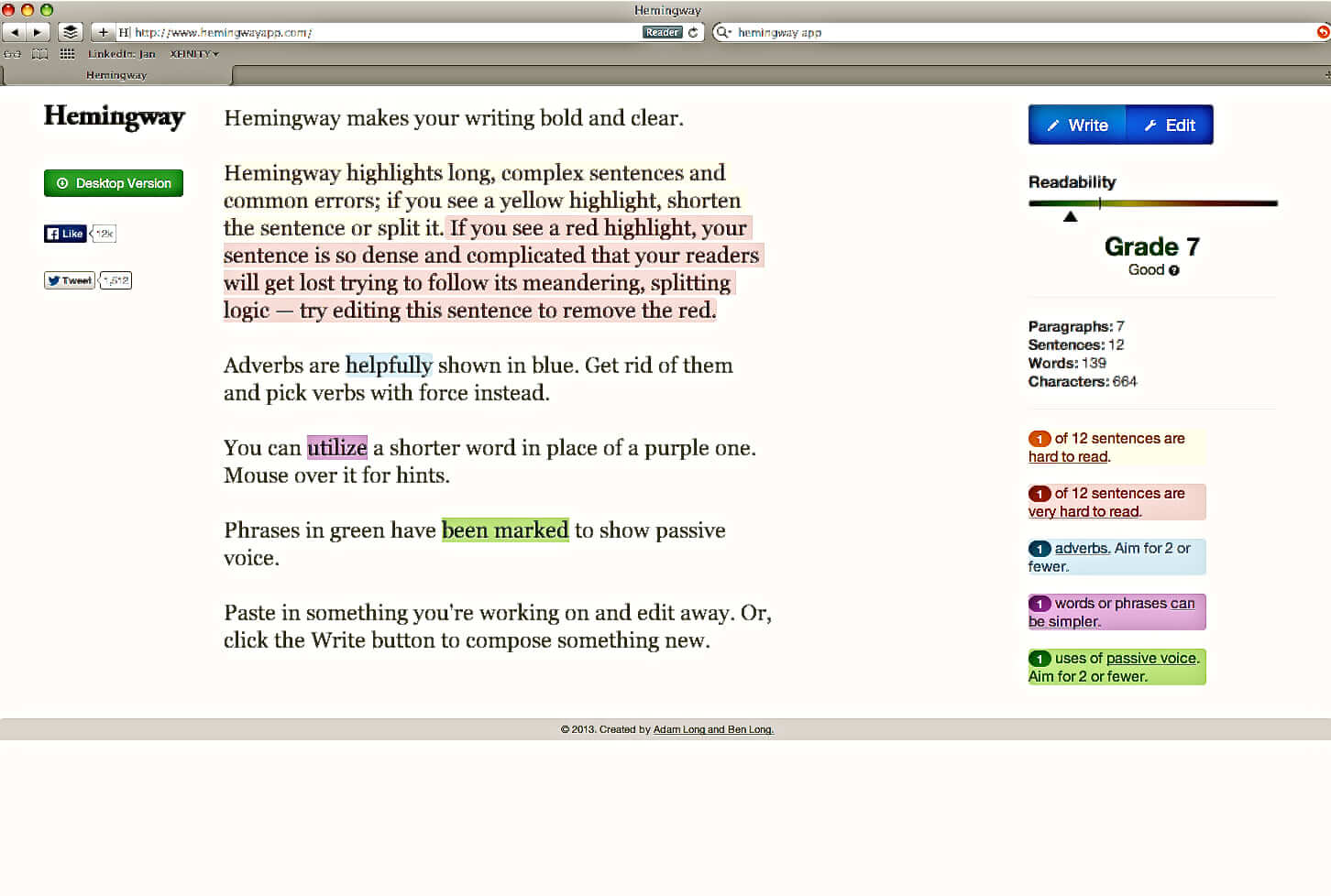 23. Feedly
This tool helps you discover great content and trending topics. What's more, you can easily share the most relevant information with your followers right away.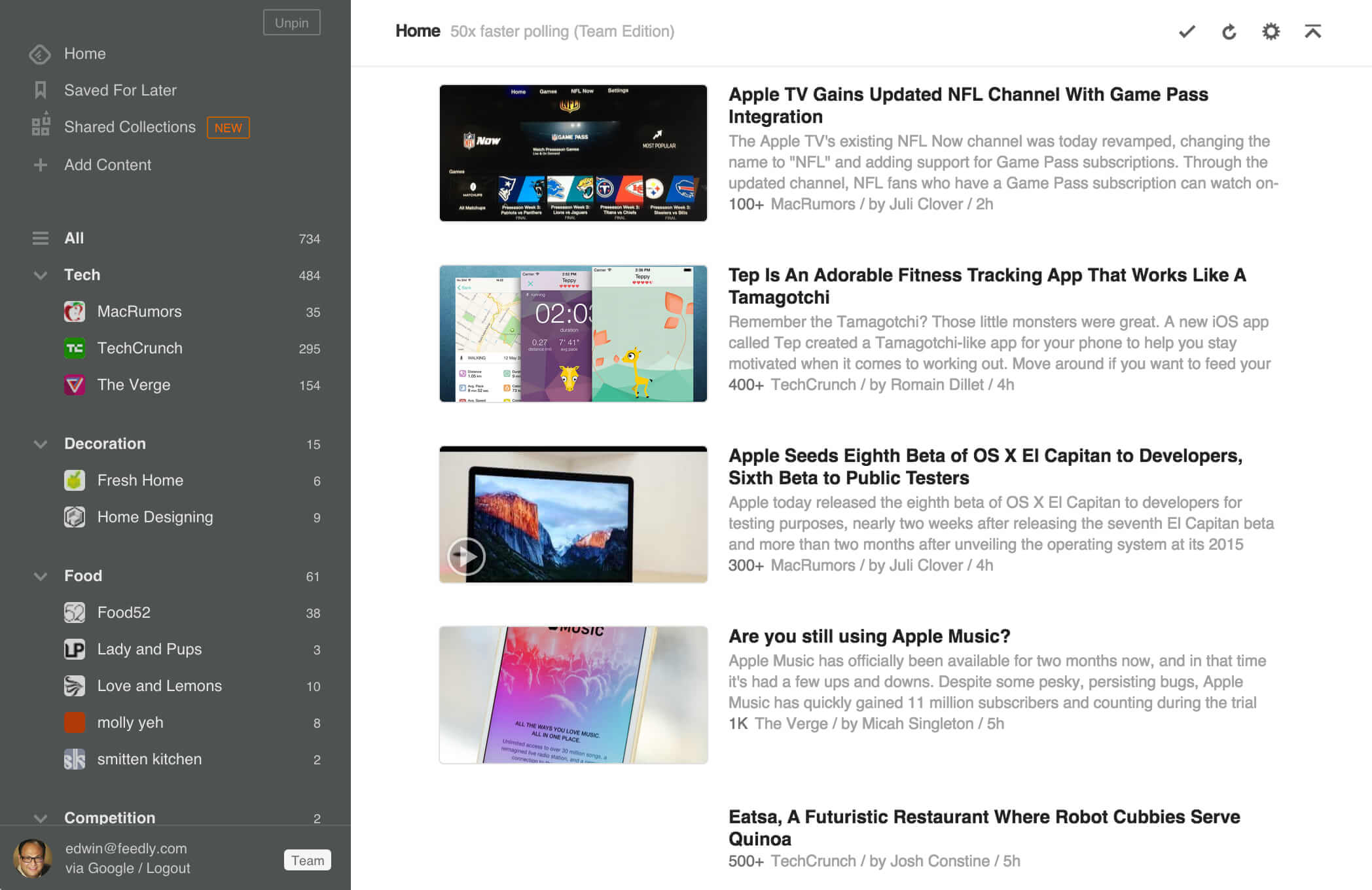 24. Canva
A lack of design skills does not mean that you cannot create stunning visual content. Canva lets you craft images, infographics, charts, etc. that you can share on social media or use in your blog.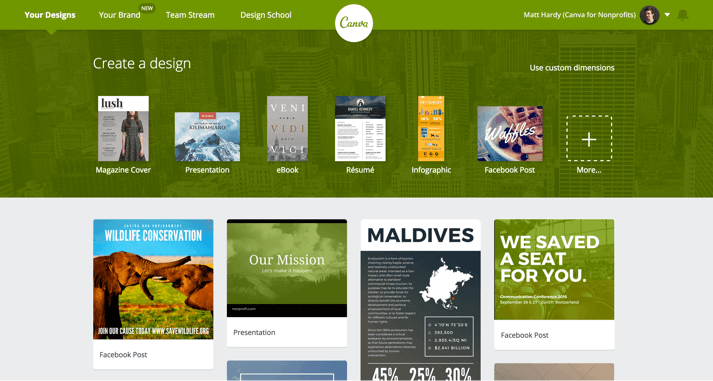 25. Piktochart
This web-based small business software is probably even simpler than Canva. It is especially great for infographics and presentations, as it provides you with a varied choice of templates, icons, and other visual elements.
Analytics tools
26. Google Analytics
GA is an absolute must when it comes to marketing tools for small business. It has an immense number of features that will allow you track your content's performance (from SEO to conversion) and improve it using the data you have. The only downside of GA is that it requires time to master it.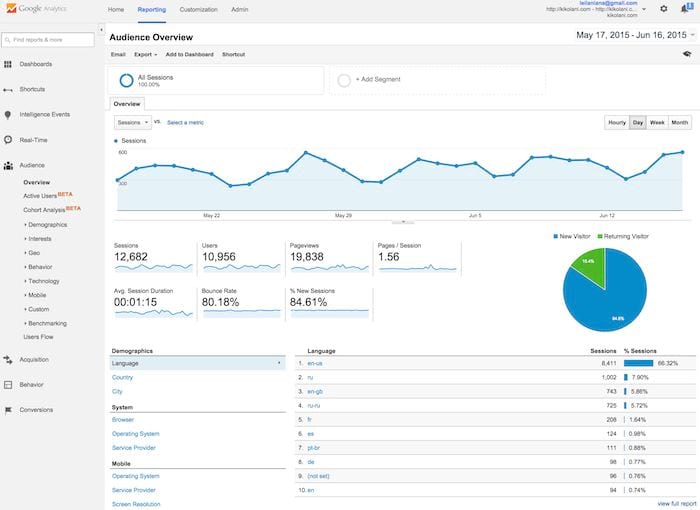 27. Facebook Audience Insights
The tool will allow you to learn more about your Facebook audience: their demographics are; their interests; their activity times, etc. This information will let you generate more targeted and relevant content.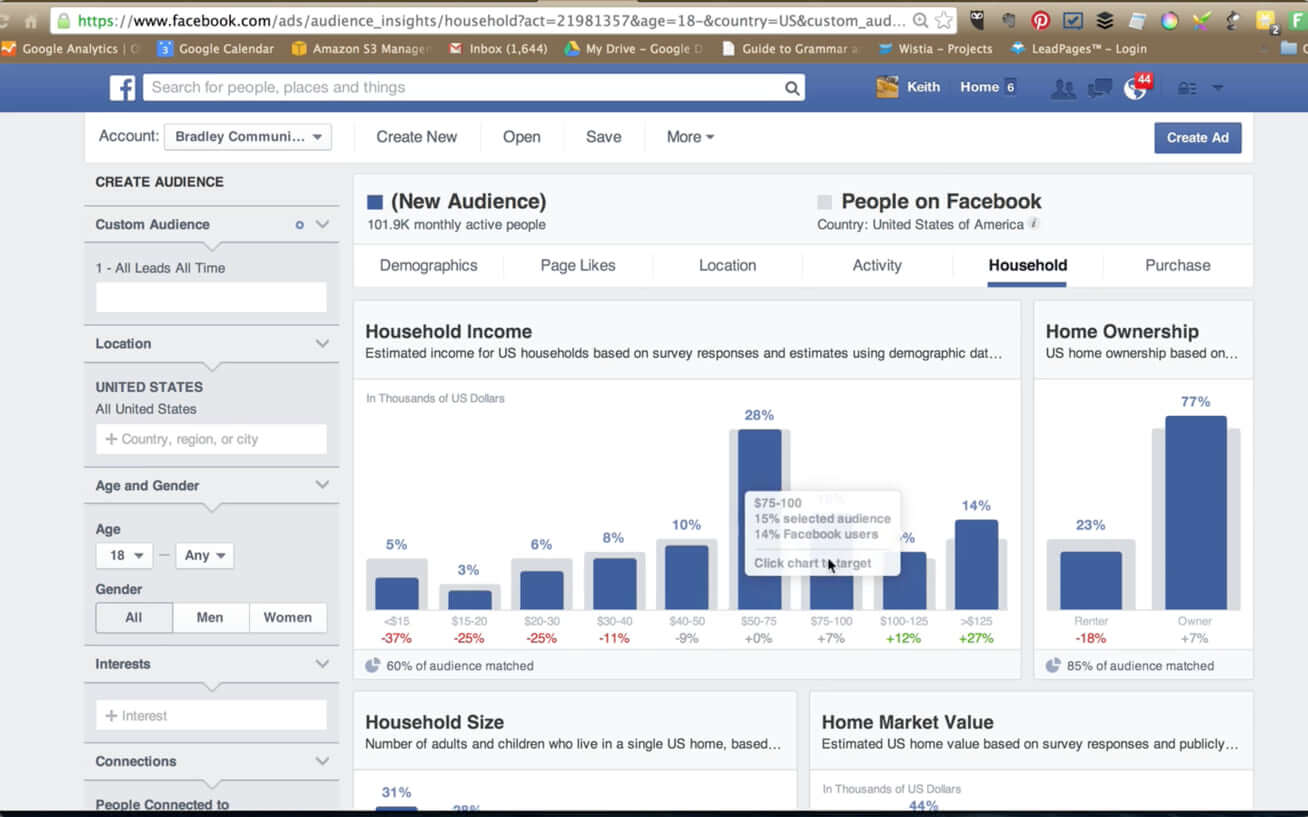 28. Bitly
Although you know it as a URL shortener, Bitly is a powerful analytics tool that will measure performance of your links across different channels.
29. Kissmetrics
This analytics tool will help you understand how users interact with your website or product. It analyzes users behavior data, which you can use to segment your audience and engage them with relevant content and campaigns.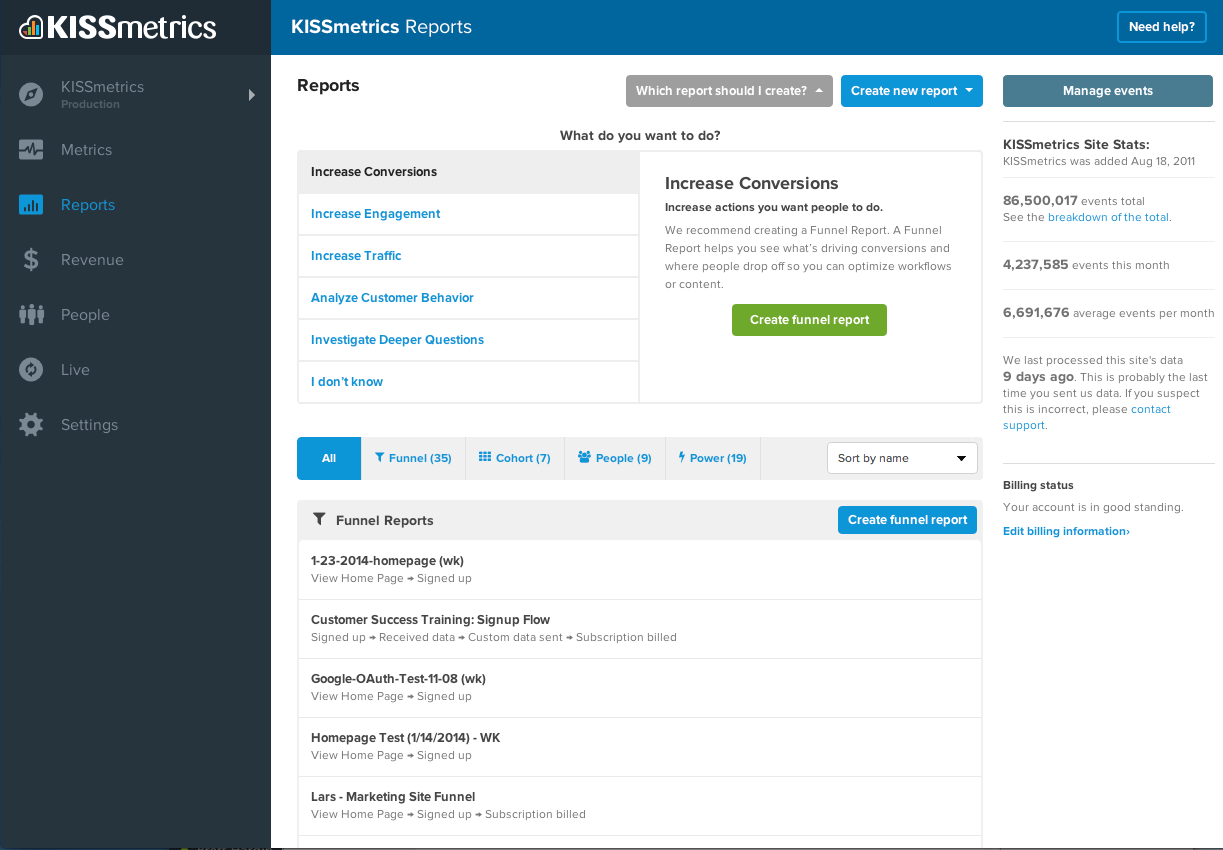 30. Adobe Analytics
This elaborate tool helps you to grow your audience, predict customers' needs, and engage with them. Its advanced features include AI-powered analytics for gathering more complex insights
Marketing automation tools
31. HubSpot's Marketing Automation tool
This complex platform allows you automate nearly everything, from social media to email and blog posts. It comes with analytics and a variety of other features, which puts it among the top marketing tools examples.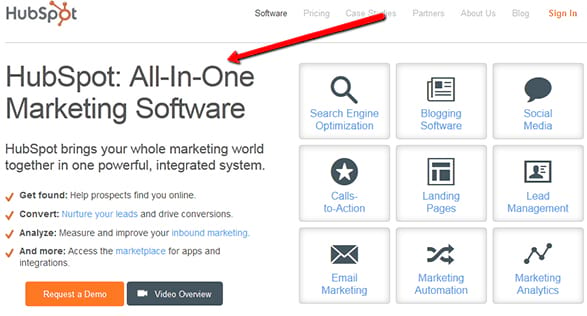 32. Marketo
The Marketo platform includes tools for marketing automation and lead nurturing. It allows you to create relevant campaigns across various marketing channels and reach the right users at the right time.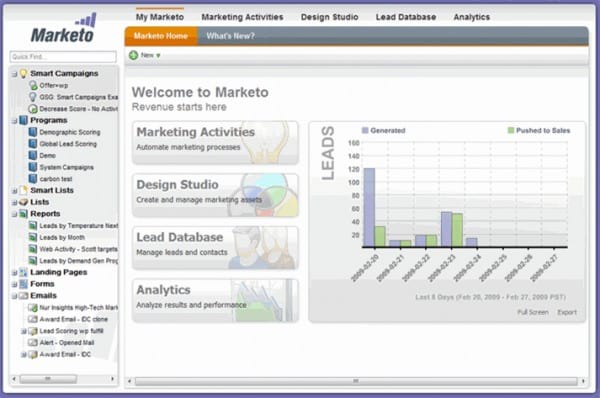 33. Hatchbuck
This is a CRM platform that helps you organize your marketing activities, as well as generate and nurture your leads with lead generation forms and automation tools.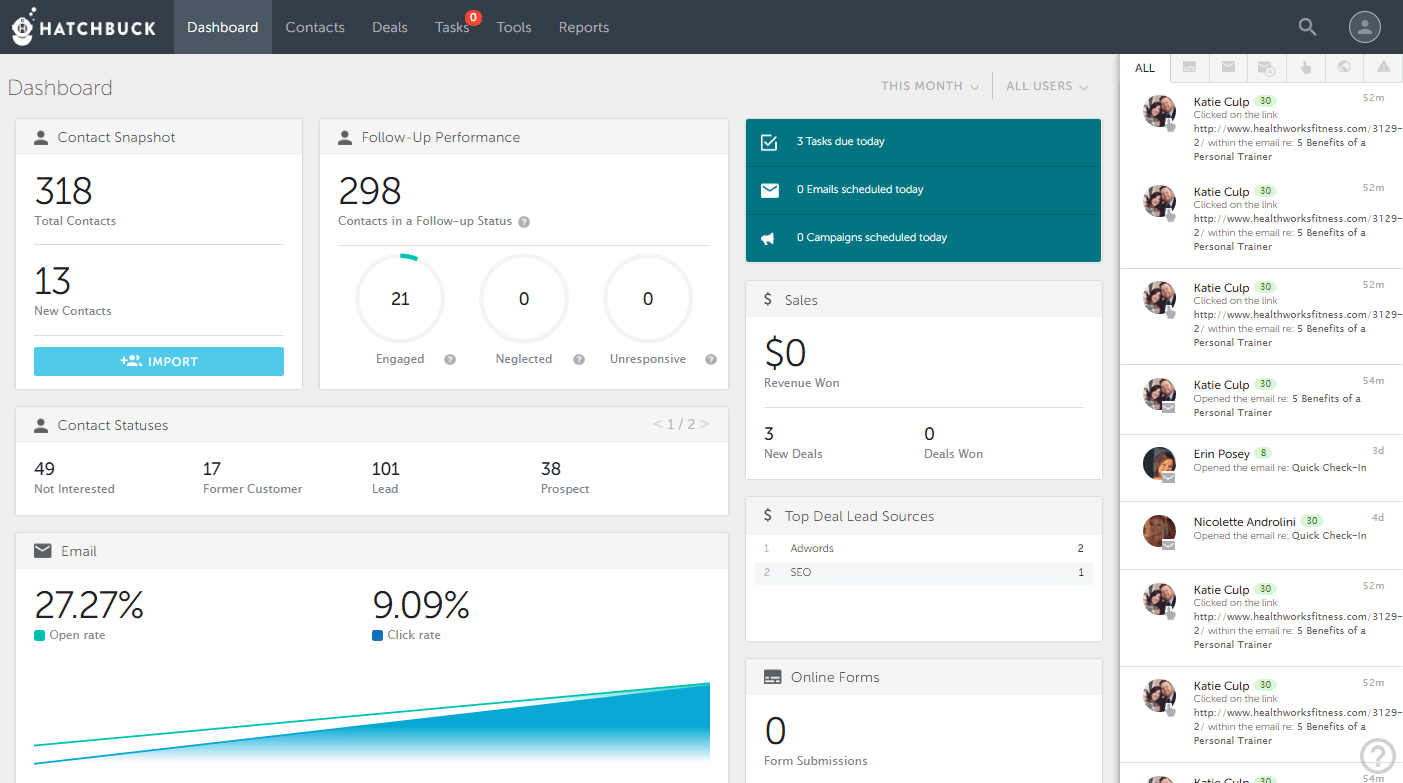 34. ToutApp
ToutApp is especially useful for sales teams. It comes with multiple integrations (Salesforce, Gmail, etc.) and features scheduling and automation tools.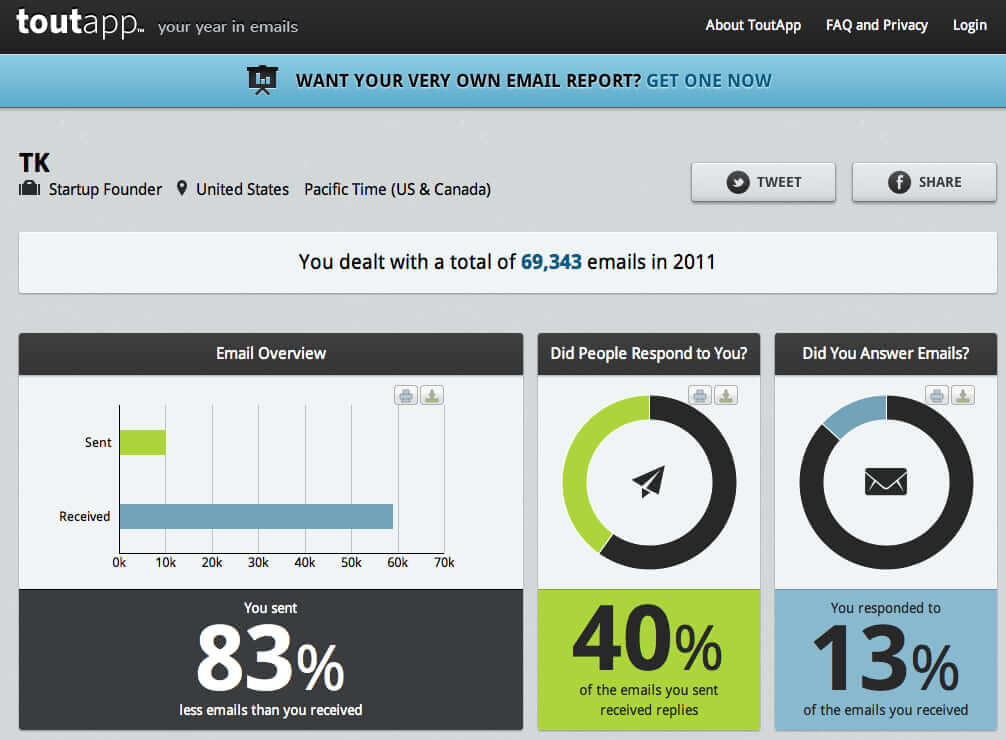 35. MailChimp Brain
This is a new creation of MailChimp, one of the best free marketing automation tools, which lets you conduct automated retargeting campaigns, create most effective welcome email series, and engage with your customers in the most efficient ways.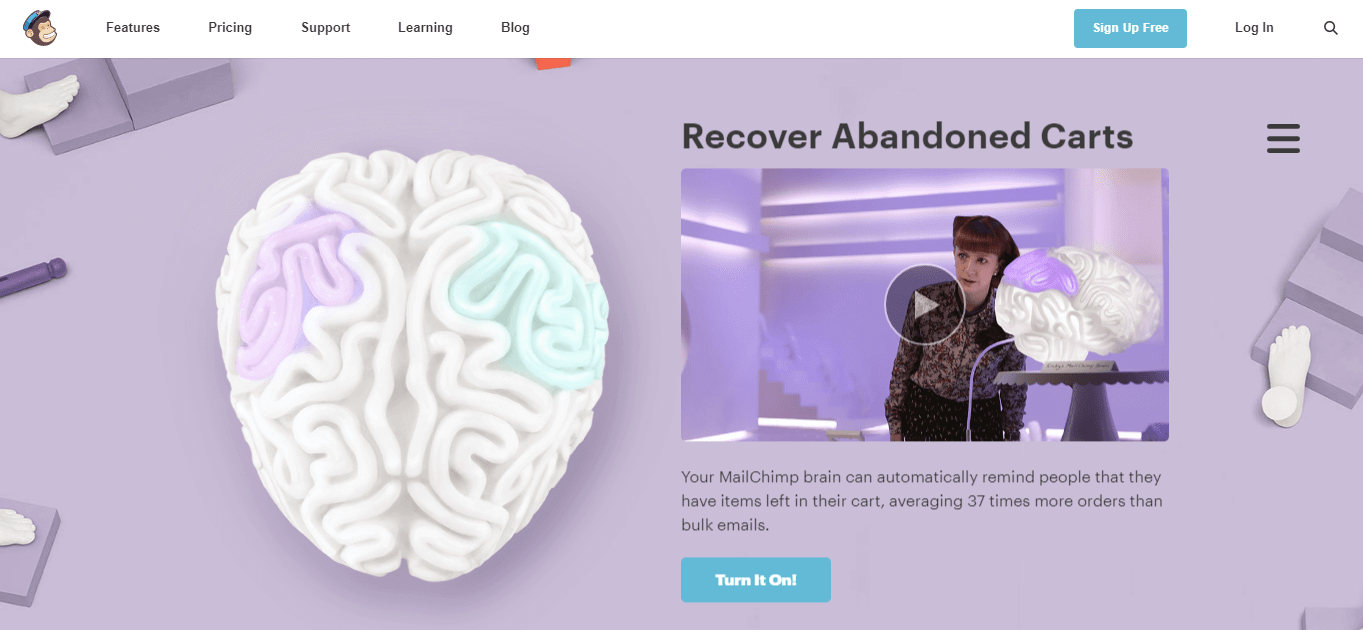 Marketing tools for personalization
36. Idio
You can use it to boost conversions with email and website personalization and content targeting.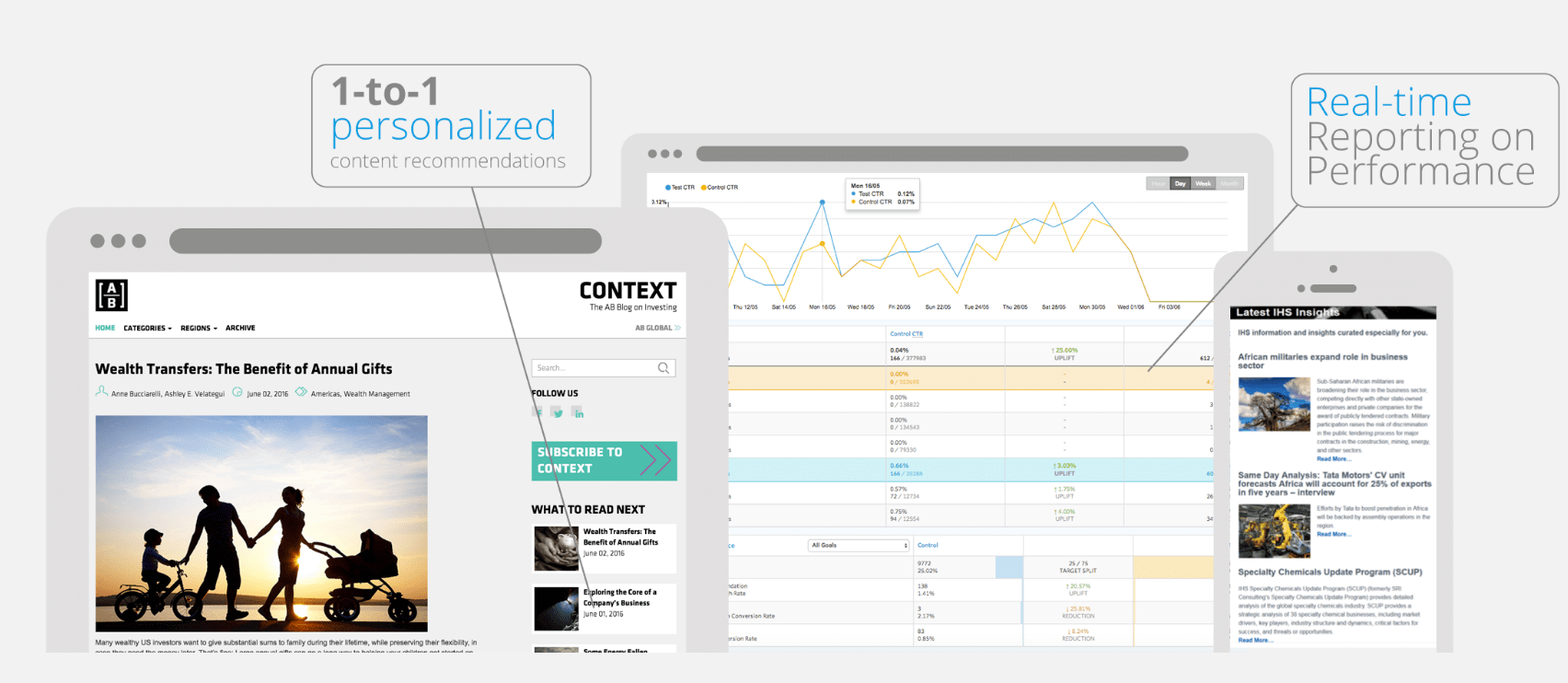 37. Triblio
This account-based platform will help you with personalizing your content across multiple channels. It features analytics, as well as automation and personalization tools, and is good for both marketing and sales teams.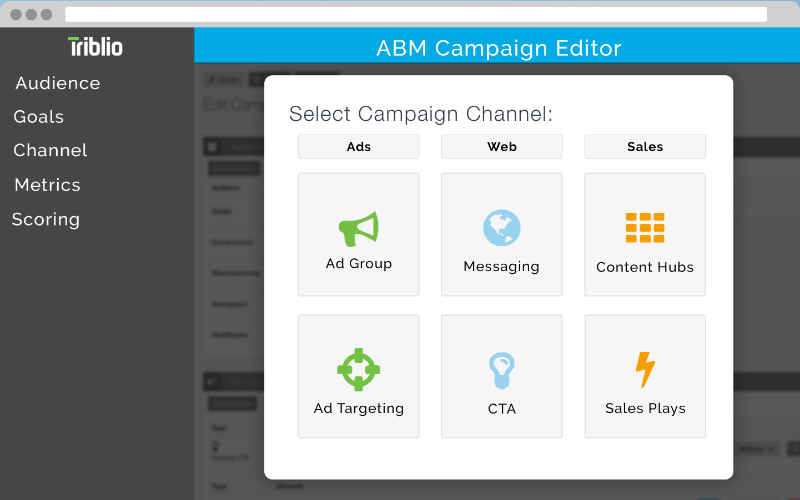 38. Demandbase
Another account-based marketing platform that will help you create meaningful relationships with your users and customers through segmentation and personalization.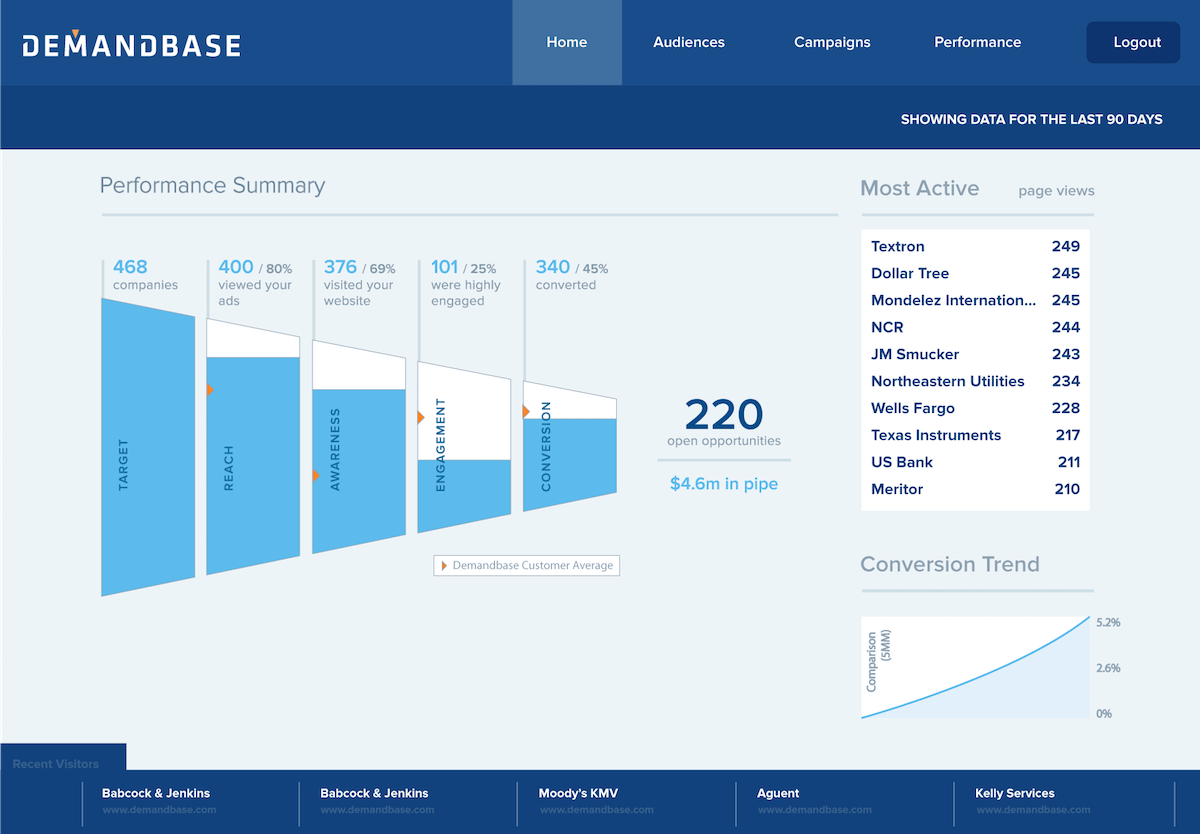 39. Monetate
This tool claims to create 1-to-1 personalization experience for each of your customers through its use of the advanced analytics tools and elaborate AI-based personalization features.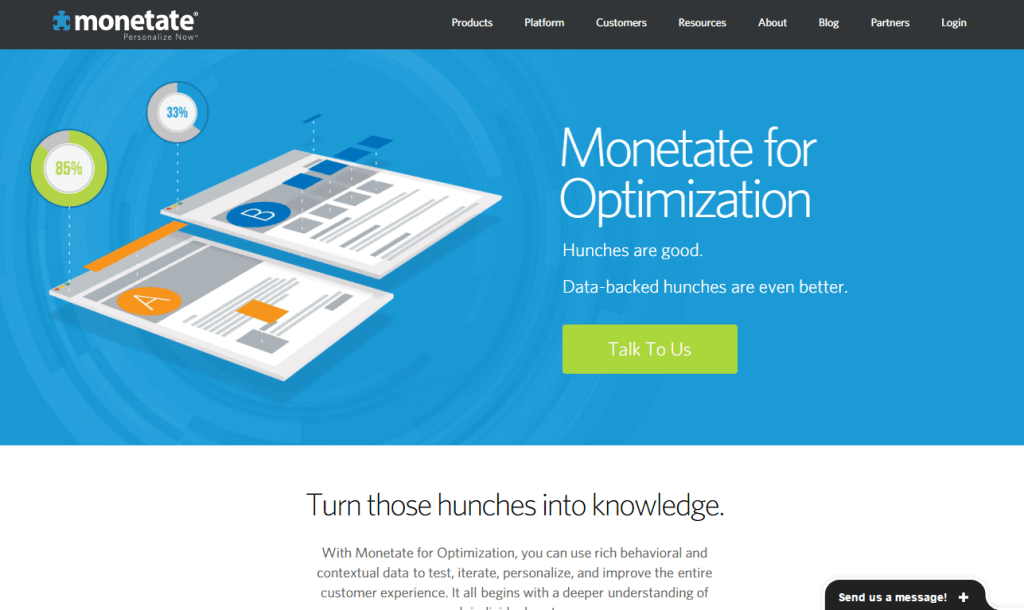 40. Evergage
This service offers real-time personalization for each of your website users. The platform uses machine learning to drive conversions and boost engagement.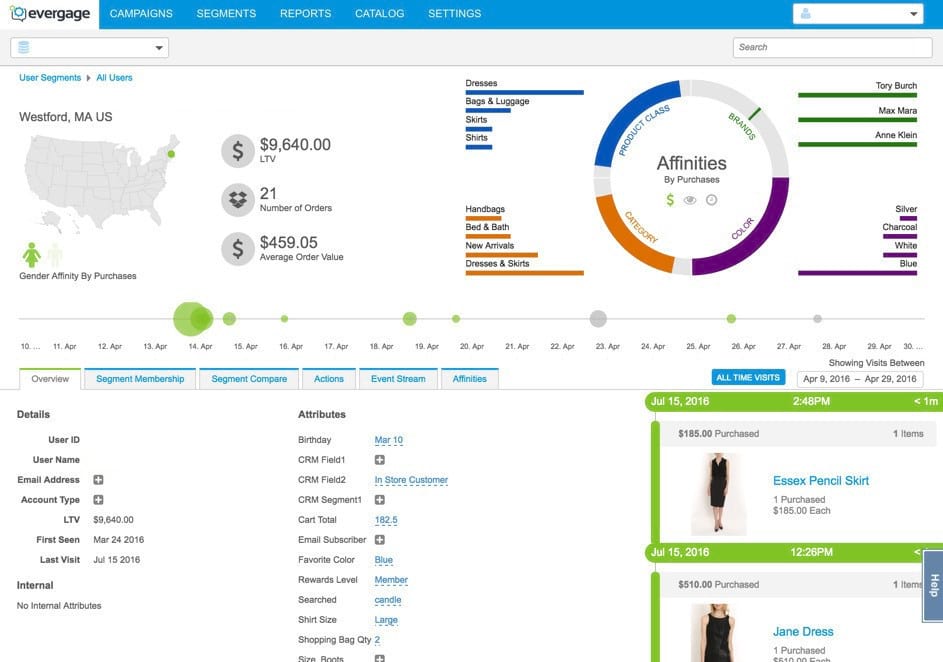 Advocate marketing tools
41. Amplifinity
This referral marketing software is aimed at keeping your brand advocates engaged across multiple channels.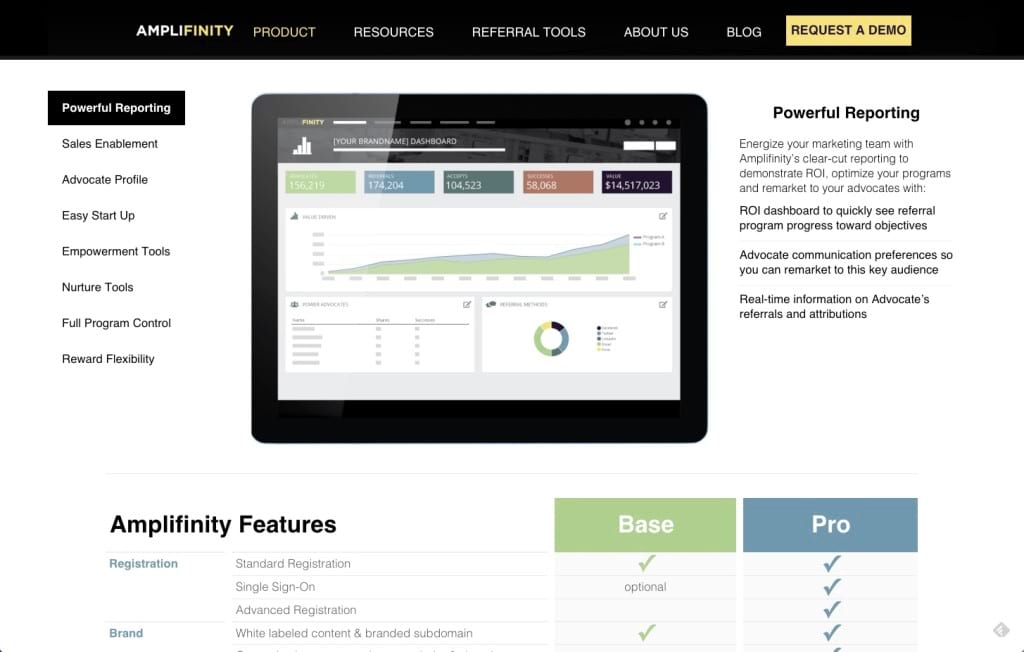 42. Influitive
This platform makes it easier for you to build a community of your advocates. The tool helps you to convert your users into loyal customers and increase their lifetime value as they engage with your content.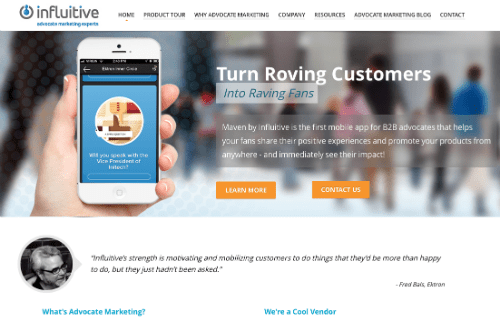 43. EveryoneSocial
EveryoneSocial turns your employees into brand advocates. It is a platform through which employees can engage with curated content and share them across their social accounts.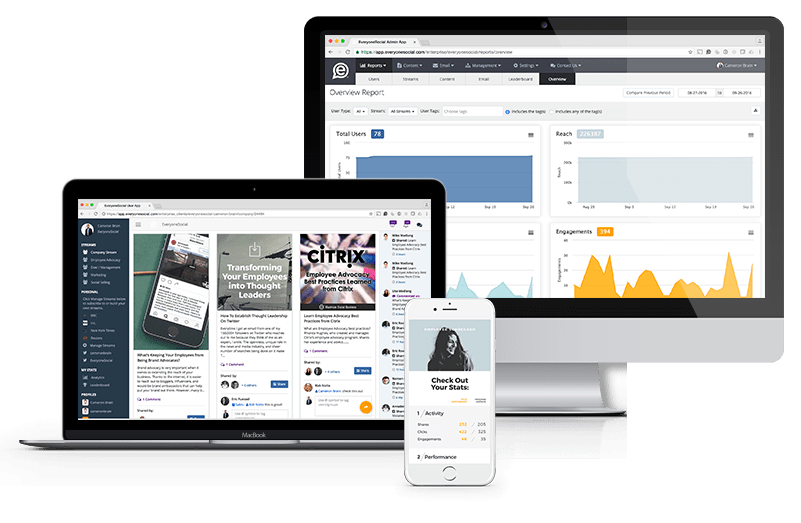 44. GaggleAMP
It is another employee advocacy and engagement platform which makes it easier for employees to share company-curated content via social media.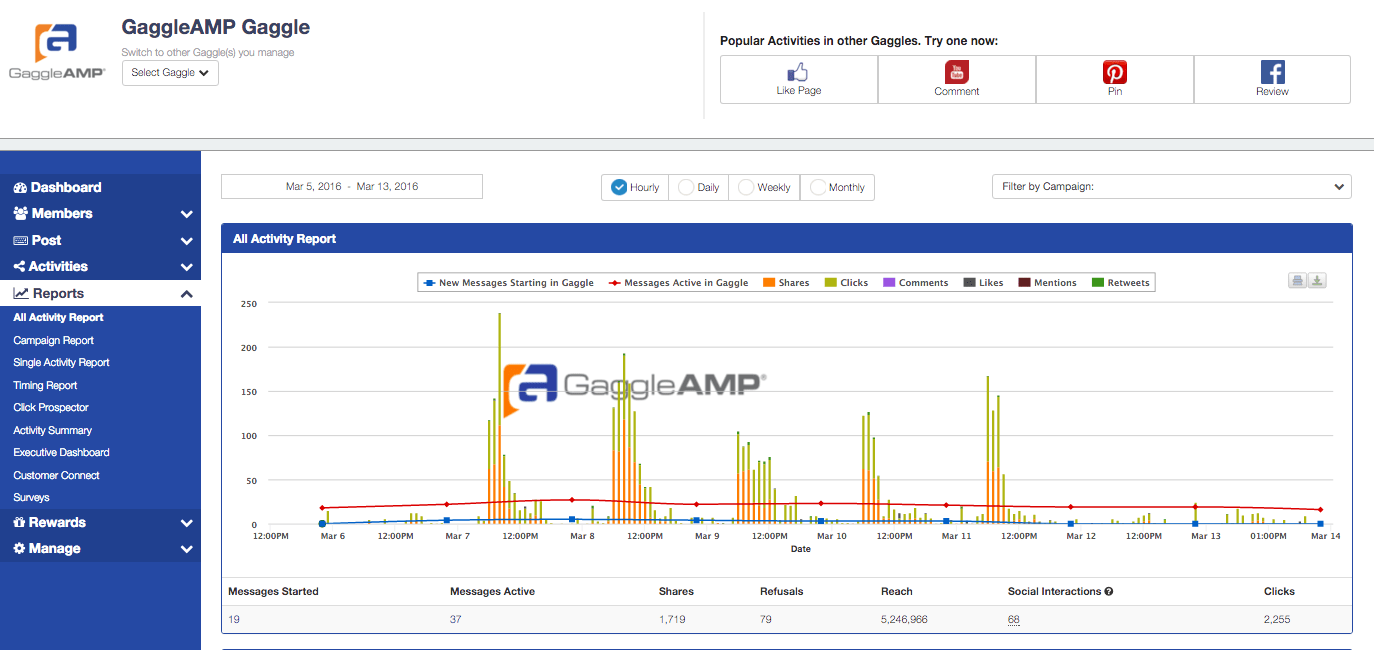 Marketing tools for paid promotion
45. Google AdWords
AdWords is the first paid promotion tool that comes to mind. It allows creating PPC ads based on keywords that are relevant to your business.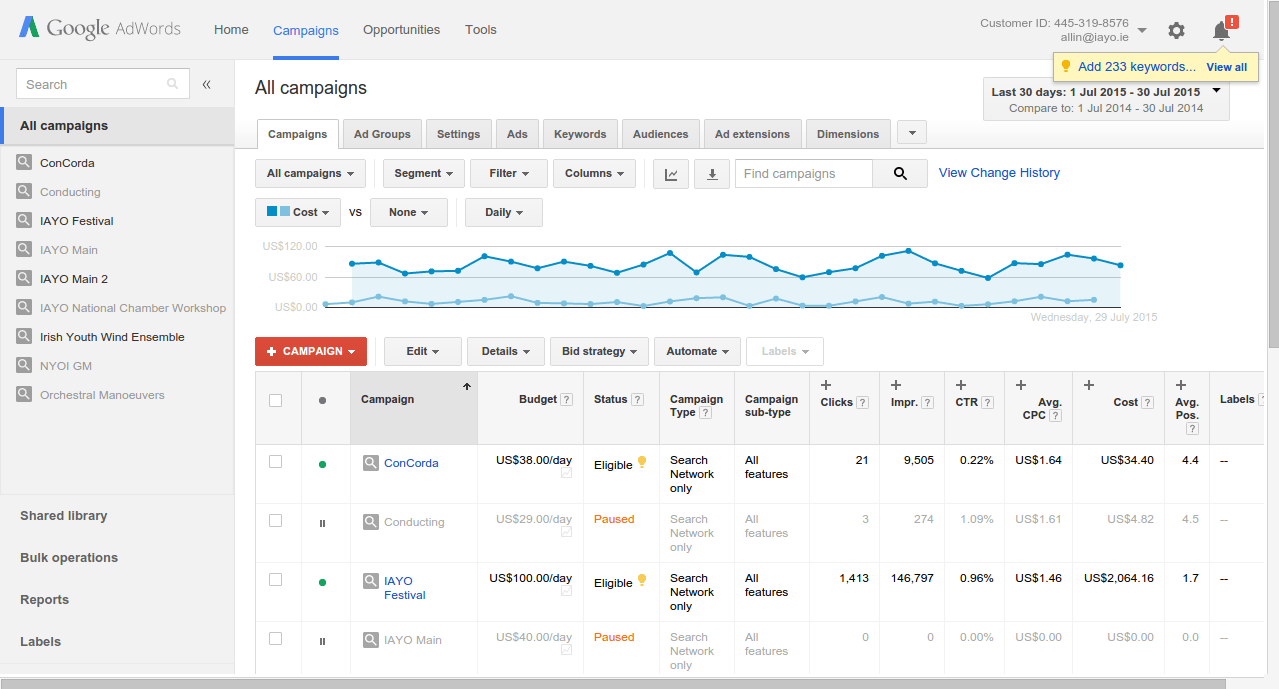 You can boost your content discovery on Facebook through paid campaigns. The tool allows you create ads for specific audiences based on their demographics, interests, and other information. It also offers Instagram and Messenger integration.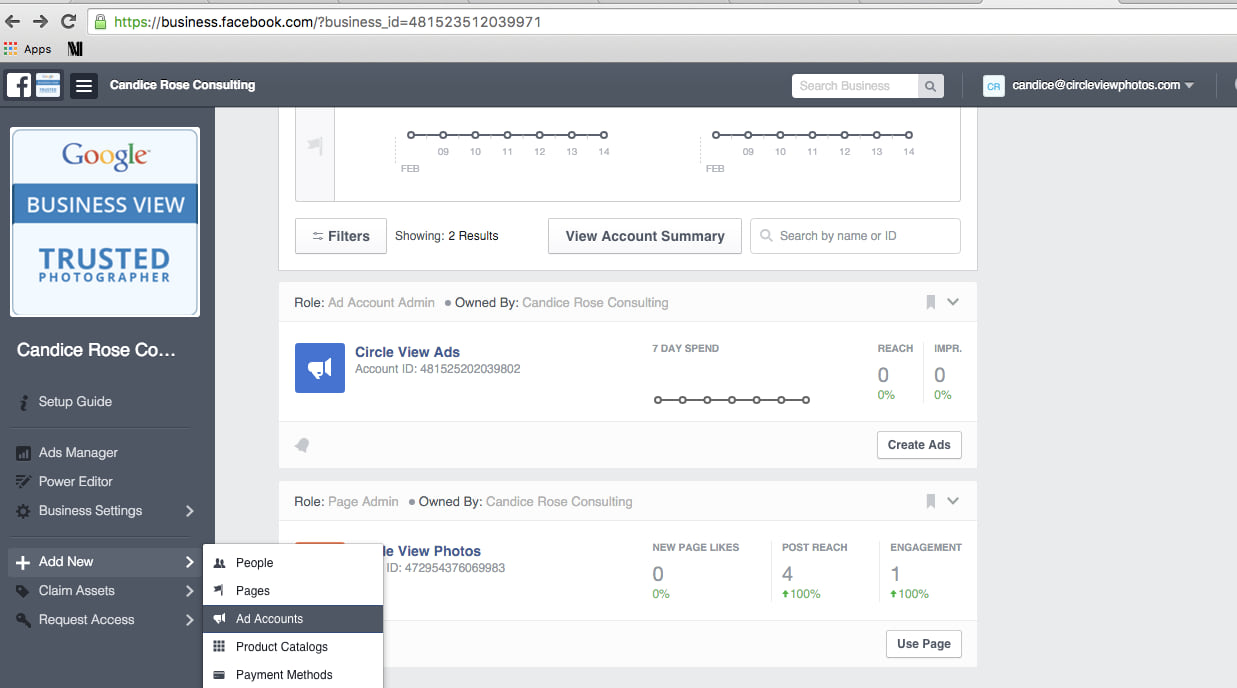 47. LinkedIn Marketing Solutions
This option is probably best for B2B businesses. By promoting your content to targeted audiences, you can enhance your reach and connect with new clients and customers, as well as generate new leads.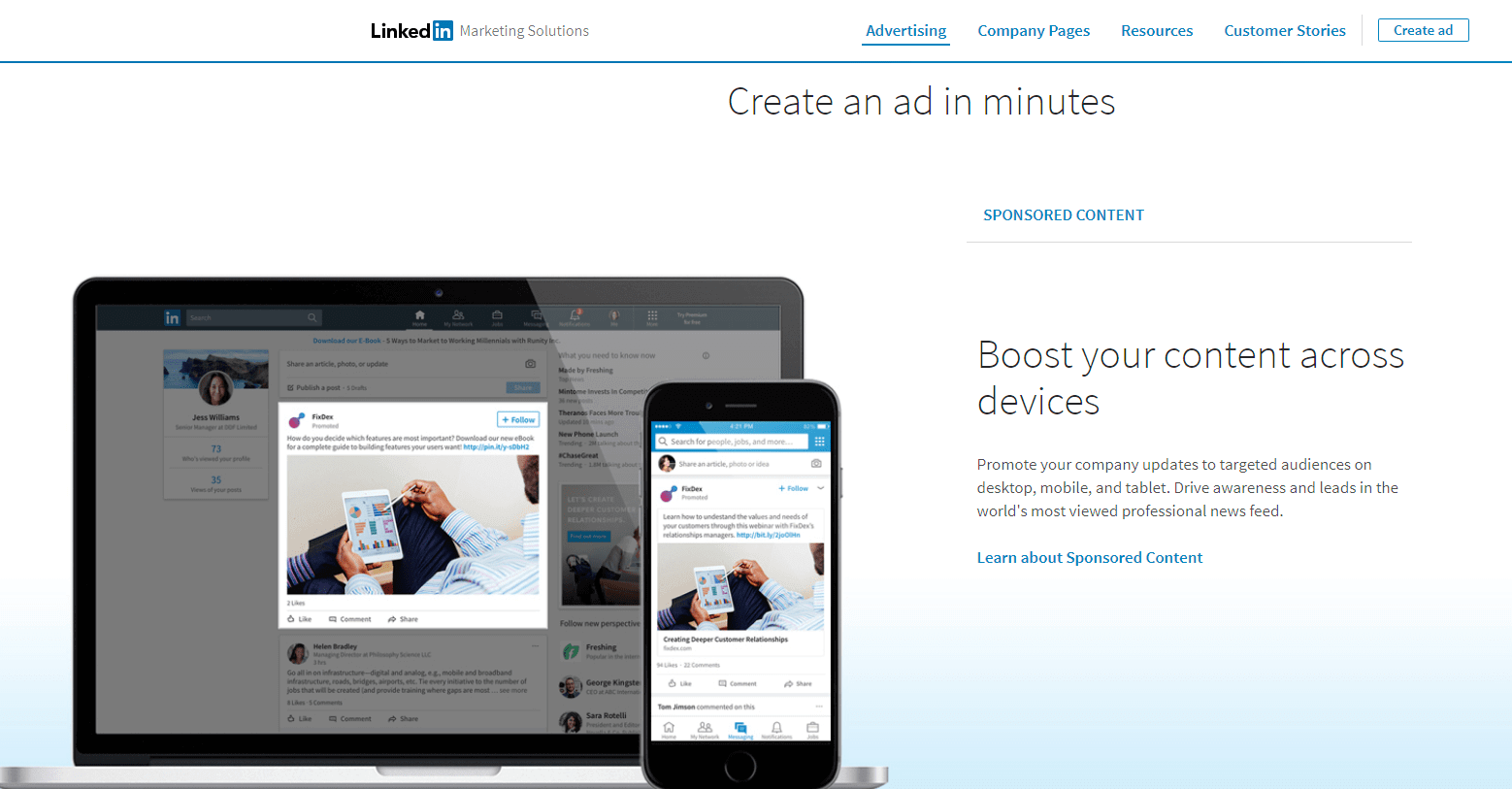 48. Shareaholic
This tool allows you to promote your content and reach new audiences with native ads. It also integrates sharing and follow buttons into your website, which makes sharing easier.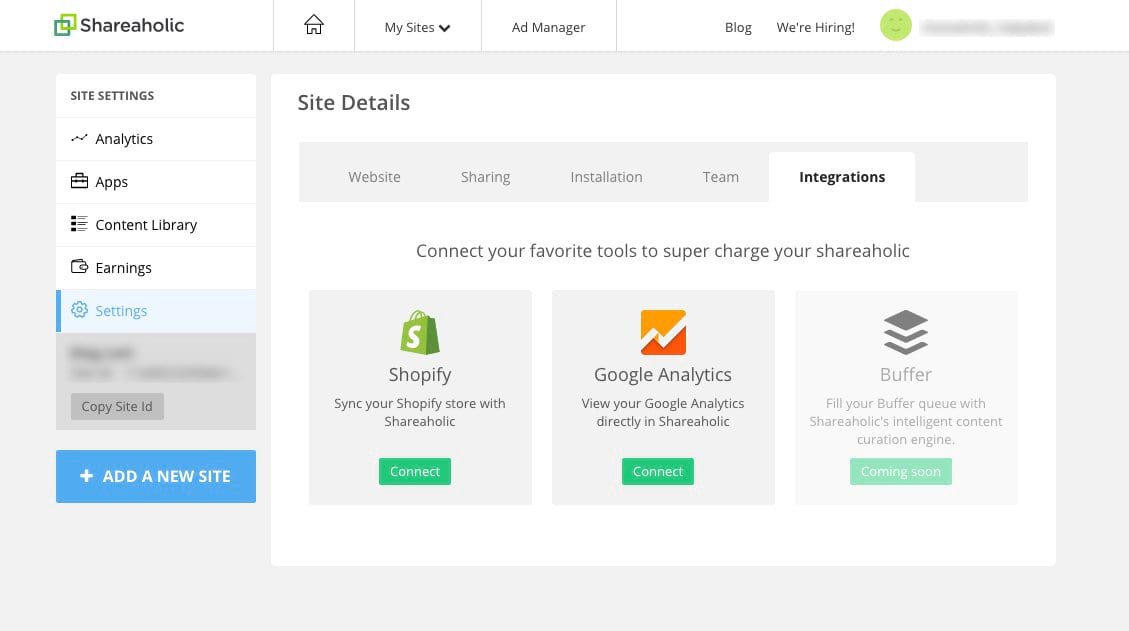 49. Outbrain
Outbrain is a content promotion platform which distributes your content across publishers. You pay for the number of clicks on your ads.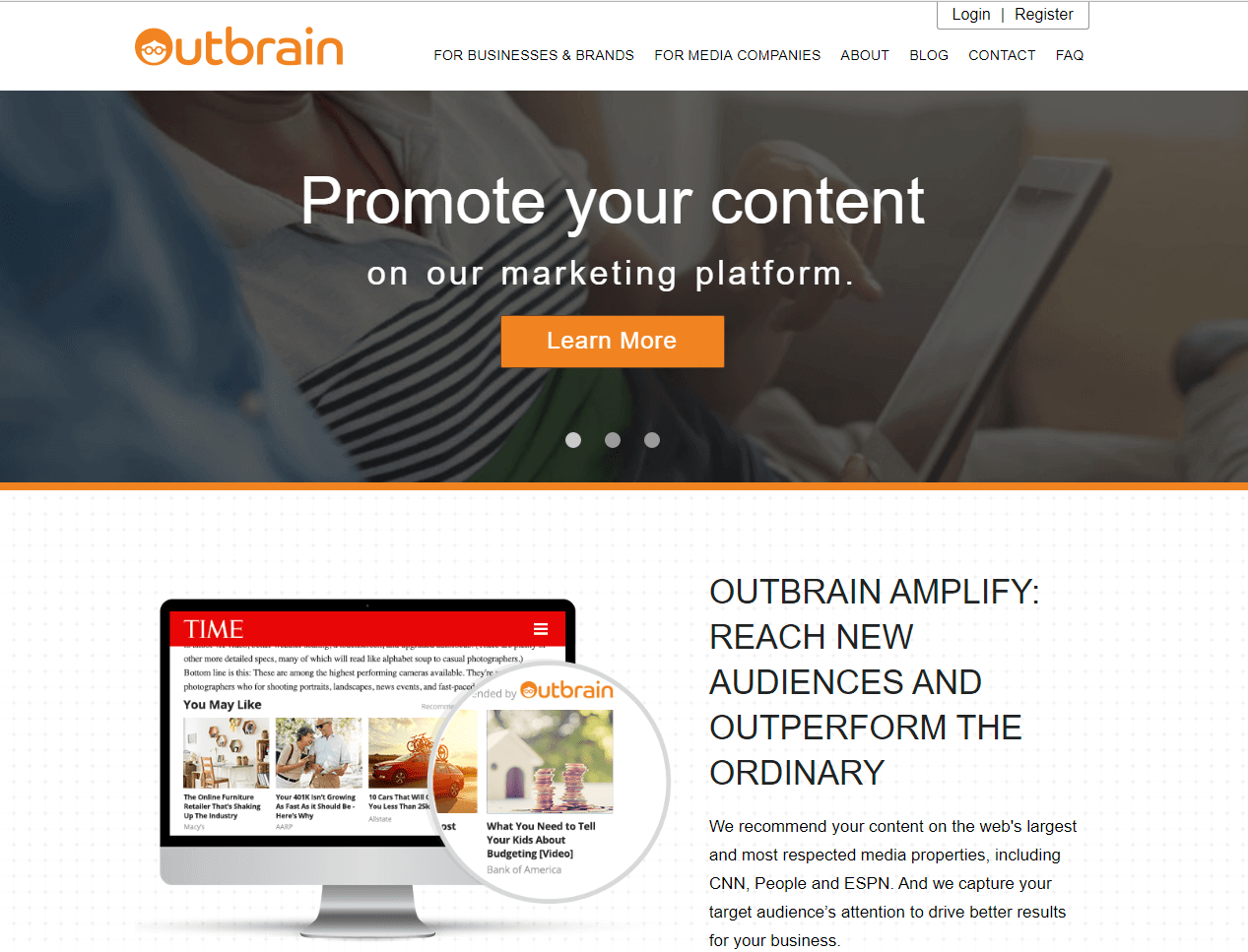 Conversion optimization tools
50. BrightInfo
This tool helps to increase website conversions. It conducts semantic analysis of web pages and collects extensive data on website visitors, in order to present every visitor with personalized content.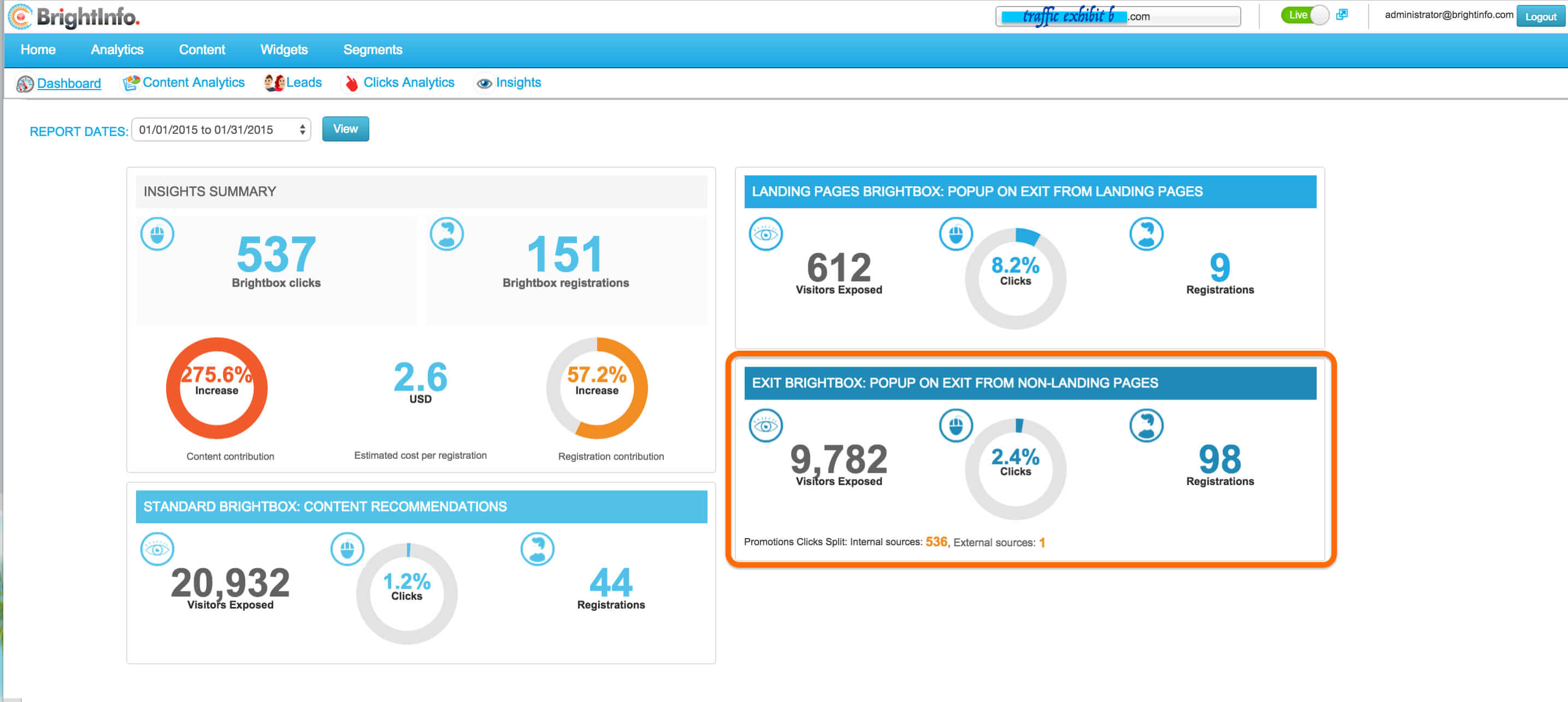 51. Captora
Captora assesses the best performing channels in terms of user conversions and identifies the best performing content. Based on this information, it helps to optimize your campaigns across these channels.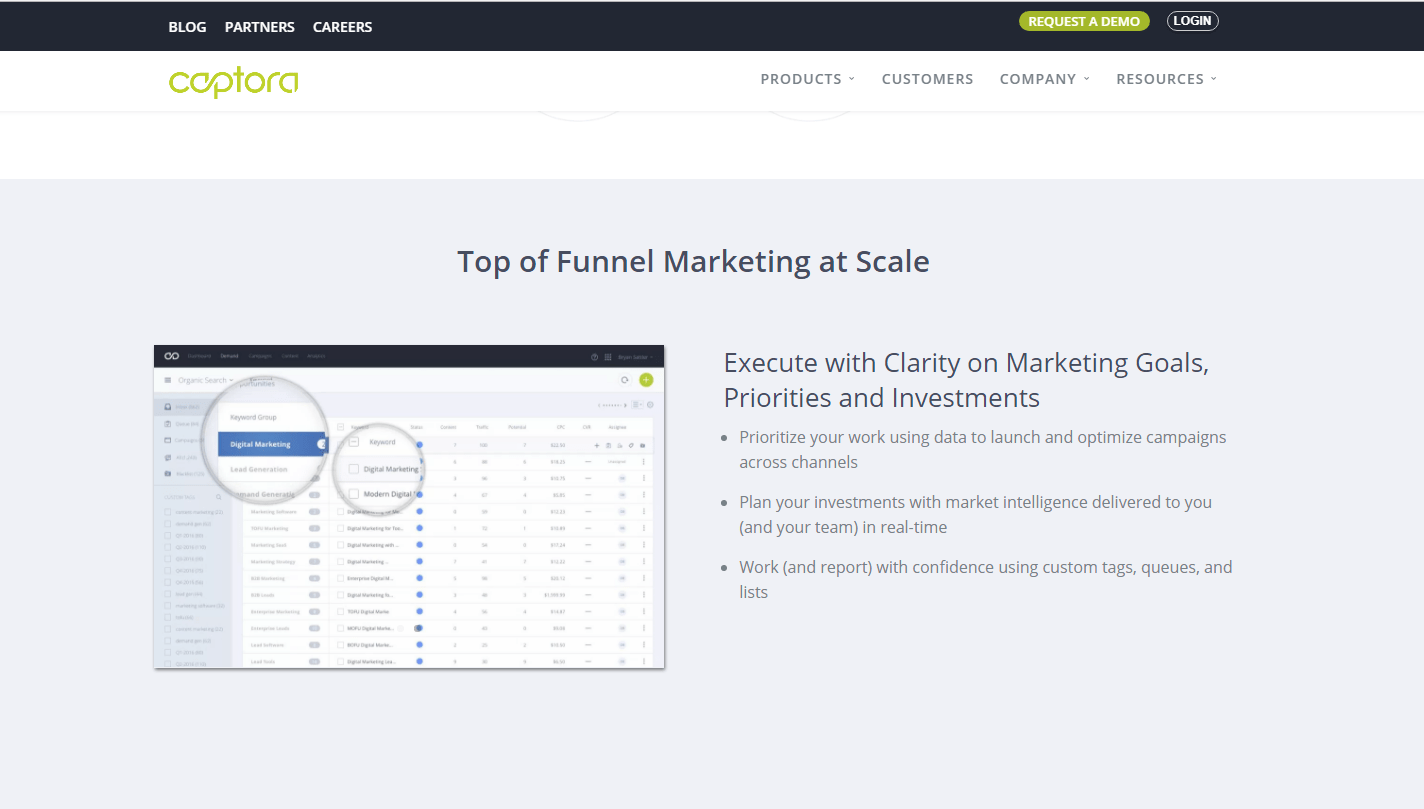 52. SumoMe
SumoMe is an affordable tool that helps you to generate leads through various pop-ups and opt-in forms, as well as increases shareability of your content with social buttons.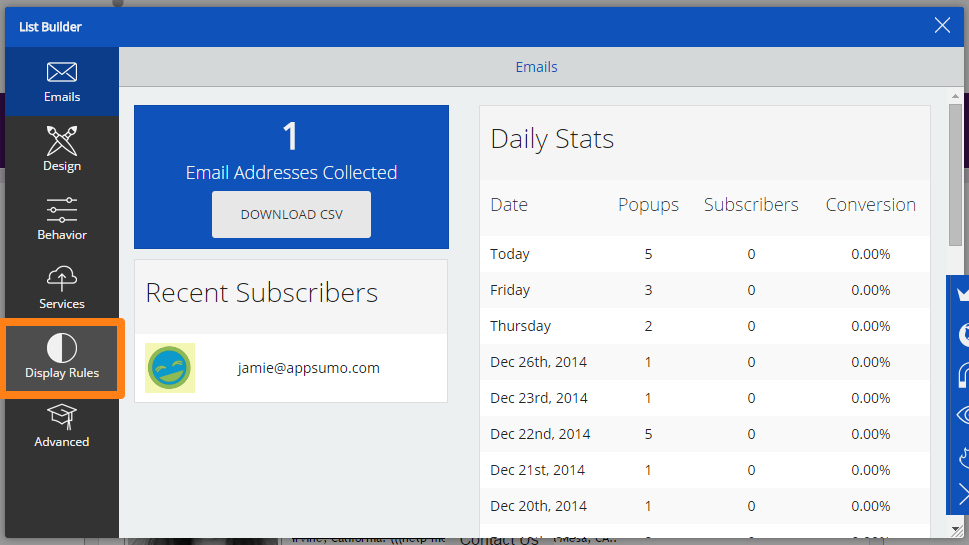 53. Convert
Convert is an A/B testing tool for your website. It allows you to analyze the performance of your UI elements (buttons, pop-ups, links, etc.) and helps you optimize your website for improved conversions.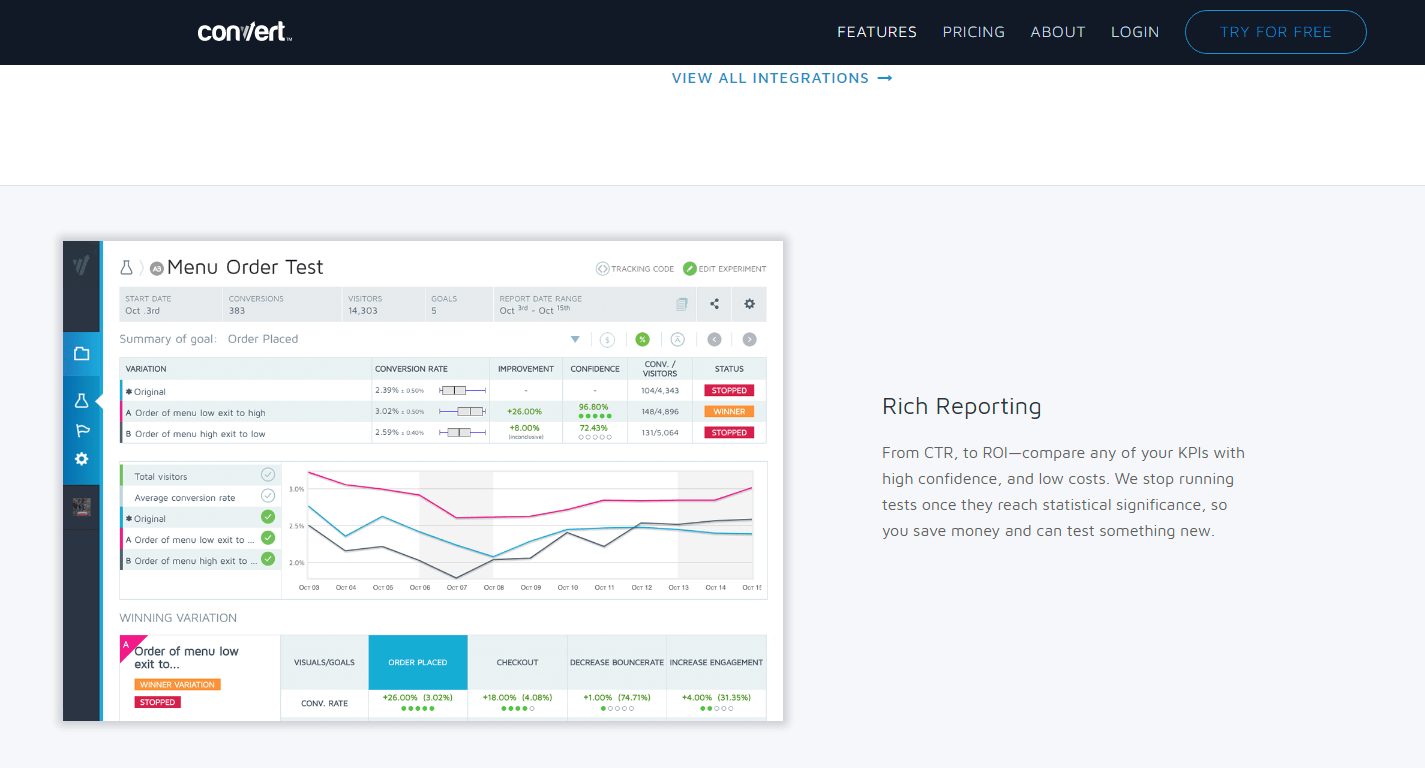 54. Optimizely
It will help you to increase your conversion rates by analyzing your website's audience, tracking the performance of its UI elements, and real-time content targeting.