The Do's and Don'Ts in Email Signatures: Rules for a Better Result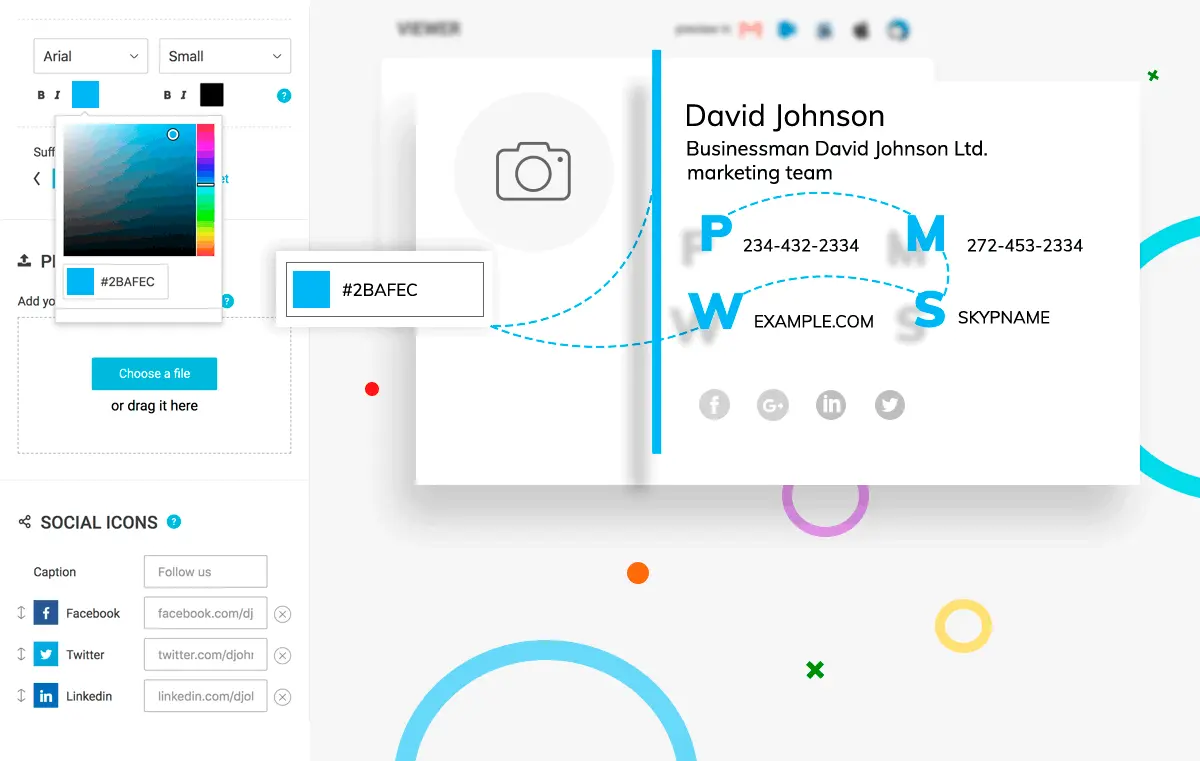 Have you ever tried using an email signature instead of adding the necessary contact information manually? You'd be surprised how effective this might appear. Alongside providing necessary information, you also signify yourself in the eyes of your partners and coworkers. It might seem like the last thing to do, but it drastically affects the tone of emails you write. You can start promoting yourself by creating a free signature on newoldstamp.com. Now let's get to know with the main rules of improving your email signature.
1. There are some certain contact points you need to include: your name, company's name, and your position in it, and simple ways to get in touch with you. Contact information should consist of a phone number and your page on the company's site. No need to include your Twitter or Skype details, the URL of your personal website (unless you are a freelancer and work by yourself only), your home phone number, or any random information like a full CV or inspiring quotes. However, mentioning your corporate Twitter account or alternative means of contact might be useful, in case your partner is not able to get in touch with you by regular email. Inappropriate quotes are fun for friends, adding it to your signature might create an unprofessional image of you. In addition, make sure that your contact information is permanently up-to-date, it is a surprising fact, but companies often change phone numbers and locations. Always make sure that your links in the email signature are not dead – 404 pages never made anyone happy.
2. Images and logos are quite important, as well. They will brighten and define your signature. Adding a logo of your company is nice for promotion and marketing. Your photo is a good way to make people recollect you later in the developing partnership. Do not be afraid of adding a picture of you; just try to look decent and professional enough on it. Although, your entire signature should not be an image. How would you refresh it? You would have to make a lot of work to update your information. How would the company copy your contacts? They won't or will write it out, which sounds quite annoying itself. Not only does an image increase the email's file size, but it will likely be blocked before being opened. So be careful and make it look balanced. The best way to include an image is to host it on a server and then use the absolute URL to insert the logo.

3. Improving and adjusting is always important. First, you need to harmonize the amount of contact information with personal data in a 2:1 ratio as you don't actually want your signature to look plain and elusive. Also, you should not be afraid of creativity and polishing it with exclusive design or a warm greeting. Use different colors and fonts; it is awesome to use an expensive font the agency created just for you. Anyhow, don't be too hard on that. Make sure your device not only renders well across all devices but that you can send your company standard signatures from all of your computing devices. You must also check out if your signature looks adequately on any mobile device, such as tablets and phones; those gadgets have become an integral part of contemporary business life.
You can find all those features and enjoy using professionally crafted templates here: newoldstamp.com/email-signature-examples. And remember, an email signature is your online 'face', therefore, it should look perfect.