How to Amaze Friends With Your Email Signature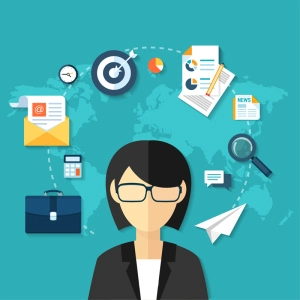 If you would like to be unique, you do not need to lay yourself out. If you are in used to sending emails and open your inbox more often than once a month, there is a simple and smart way to impress readers: create cool email signatures. What is that and how it works? Let me tell you a story.
This is Anny. Anny studies Arts at the university, and she is always passionate about everything new. Moreover, she starts to use any novelty immediately when it appears. Anny began to post gifs on Facebook on the same day those options was introduced, and she was among the first Instagram users ever.
Anny always keeps an eye on tech news. Her friends are amazed at her knowledge of all buzzy trends.
However, for her deep shame, she learned about cool email signatures not so much time ago. She just received a letter from her friend - digital designer - and noticed something interesting in a footer. Wow, it was amazing! Her friend included her photo, contact information and social media buttons in that awesome email signature. It helped Anny to reveal interesting details, for instance, that she runs her YouTube channel - why not to follow it?
Therefore, the first Anny's step was… No, not to ask her friend how she created her cool signature for email, Anny could not reveal her ignorance. As the signature contained a link to a website where it was created, life became easier. After visiting it, Anny started to google "cool mail signatures". There were lots of search results. She came through a few of them and took a hint immediately.
She understood that cool signatures are a really smart way to impress others. This simple tech thing looks great and makes your emails looking professional. So not losing time Anny clicked on a website and got her personal cool email signature.

The next step was to test that perfect thing.
As there were holidays coming, Anny decided to send greetings to show her cool email signature. She scribbled a letter, checked if everything is on its place, caught her breath - and clicked on "Send". Her awesome email signature went to the addresses.
And the results followed soon.
Yes, people liked her email.
Yes, almost all of them have responded.
Yes, many asked her about her cool email signature.
On top of that, her professor complimented her email with homework.
Anny understood that cool signatures for email rock. For sure, it was not a kind of hurricane, but many people payed attention to it.
She learnt the subject more and realized that there are a lot of other features to include into cool email signatures. For instance, website and social media profiles link gain visitors. Smart logos or quotes increase interest and make people smiling. A lot of options for creativity.
As Anny also run a small blog about arts, she included a link to it into her cool signature.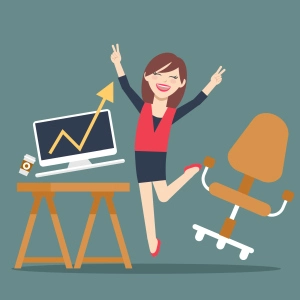 And imagine: this also was smart.
Her blog got additional traffic, and one more professor complimented her - for her blog posts.
Since that time Anny started to promote herself using cool signatures for email. She realised that it's quite a popular thing. Especially employees of big companies use that for business communication. Moreover, Newoldstamp which Anny uses announced few interesting improvements like using cool signatures also as stamps.
She was exсited. Digital word is incredible - with all its miracles to make life easier.
And what about you?
Be amazing. Be like Anny.
Create your own cool email signatures for free now - start to impress with your every letter.