Business Email Signature: How It Works
1. Why do you need a business email signature
2. How to create a professional business email signature
3. How to estimate the results
Have you noticed how much of attention successful people pay to the details? How they promote their company with every their word, with every single email? Devil is in the detail. And when you are messaging someone, your devil is a business email signature. So how does it work?

Why do you need a business email signature
Speaking with someone in a real life, you probably leave him or her your business card. Business mail signature works the same way. It shares your contact information with a proper person, so he or she can simply keep in touch with you when it's demanded.
Moreover, inserting business signatures for email is a way to express ethical behavior, especially when you message someone from your corporate account. Missing it is like to leave your addressee without a closure statement or not to say hello. As a rule, people leave a business signature at the end of their letter.
However, while typing "Kind regards, Mr. Me, and my contact information" every time seems to be too boring, especially when you are a kind of social person with up to 100 letters in an inbox, people automize the process.
For professional business email signature, it's better to use one of the online services that will make it look the best. The business email signature format requires to include your contact information, a position at the company, as well as social media accounts and website link. Therefore, it works as a powerful marketing tool to promote yourself and your company. A proper business email signature is a way to engage more visitors to your website and increase brand loyalty.

How to create a professional business email signature
First of all, in order to create business email signatures, pick up one of the online websites. They generate business mail signature in HTML format, so you can easily copy and paste it into a required field of your email settings. Follow simple instructions on a website to complete it...
However, while technical side of a process is pretty clear, which information is required to make the best business email signature?
First and obvious - your name and occupation.
Then include your company's website with a hyperlink into your business signature. To let a person know other ways to contact you, it's better to include mobile or cell phone and your address. As social media accounts are not something unique but a common way of keeping in touch, so link your signature to your Facebook, LinkedIn or Twitter accounts (as small icons they look so nice).
To complete your business signature for email, you can add your photo or logotype. While it looks great and contributes to personalization, some people avoid images in business email signatures due to possible technical issues.
To finish, use the best business email signature format - with your corporate colors, fonts and so on.
How to estimate the results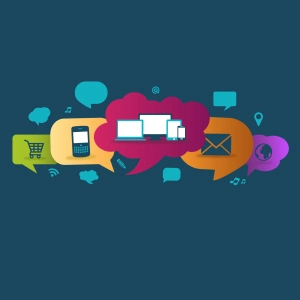 However, a proper business email signature is not only a picture but also conversion to your website. So how to estimate that it works?
First of all, you insert from 1 to 3-5 links into your business signature - your company's website and your social media profiles. To follow the stats about clicks and conversion, create links through Google Analytics tools (or other online stats software which you use). They are quite long and not so attractive, but when they are covered with a text of hyperlink in business mail signature, it does not matter. As the next step, you should set up a campaign in your website's analytics software - and every click to your email is noticed, so you can learn how business signatures for email gain traffic.
Hope, we have been quite persuasive to encourage you to apply some business email signature format and start not even looking more professional in your online communication but also benefit from it as from a free marketing tool. The best business email signatures are powerful. Why not use them?