Are You Sure Your Signature Looks Professionally?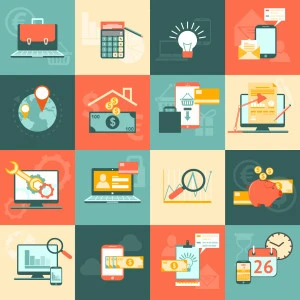 Are you sure your signature looks professional? Check these 4 free templates to make sure you're on a proper way.
4 free email signature templates
Email signature is a must for business communication. How to make it properly, in order to benefit from its creation and look as a professional guy? Here are 4 free email signature templates to make sure you're on a proper way and include the information you need into the design which works.
Business
Business is a free email signature template from NEWOLDSTAMP, the world's simplest signature generator. It was designed with the aim to take care of busy people who value strict and simple business style.
The Business template is focused on your job, with bold job title line. It pays the attention of the reader to your professional achievement and how to be in touch with you. On the other hand, your image or social media profiles are always handy, in case a person would like to establish longer contact with you.
Use it for your business communication and make sure you're doing well.
Classic One
Minimalism is another trend nowadays. Instead of many details and bright colors, many people value less of information organized in a simple way.
Classic One is a free email signature template which is focused only on essential information. It's perfect minimalistic template - with simple lines of text near your image. Add social media profiles in the end and enjoy your signature.
Autumn Feeling
It's not about leaves and rains. Autumn Feeling organizes the information in three columns: the first one with your image, the second one - with contact information, and the last one - with social media profiles, adding a bit of modern style to your email.
It uses soft colors and fonts, with simple stylish design. Add Autumn Feeling to make your signature special and express your mood.
Paprika
Paprika styles up your signature and adds a bit of paper to it. This free email signature template from NEWOLDSTAMP is for confident and daring people who like standing out. Paprika organizes your signature information into a simple and attractive design with a red divider and red header letters. It captures the attention of your reader and emphasizes the email footer.
Moreover, this is the only free template that allows using a round image instead of a square one.

These are the best free email signature templates from NEWOLDSTAMP. Thousands of people over the globe enjoy their simplicity and design. However, if you want to stay out of the crowd, underline your uniqueness or corporate style, you do not need to limit yourself with these templates.
NEWOLDSTAMP always welcomes starting a Premium Account which allows you limitless personalization and many other designs for your rock-star email signature.