Unique Real Estate Marketing Ideas You Can Implement Now
1. Real estate branding elements
2. Update your website with properties' listing
3. Real estate marketing on social
4. Real estate email marketing
5. Real estate content marketing techniques
6. Online advertising and PPC for real estate
7. Create and participate in real estate marketing events
Trust and reputation are the lifelines for any real estate agent. It is also essential to have both a comprehensive online and offline presence because they help build confidence in your brand. In this article, we are going to walk you through the basics and share some marketing ideas for real estate.
Real estate branding elements
Are you sure you are paying enough attention to developing your personal brand? Well, you have to, because your brand is the engine of your business. Establishing a brand is building a reputation of how clients will perceive you. With strong branding, you can even convince people why working with you is a better choice than working with others. For example, if you prefer using only professional photographs and high-quality property videos for your listings, a potential buyer would see that you value a decent level of quality within your work practice. Here are a few essential elements you can take care about to improve your brand and make it even stronger:
Logo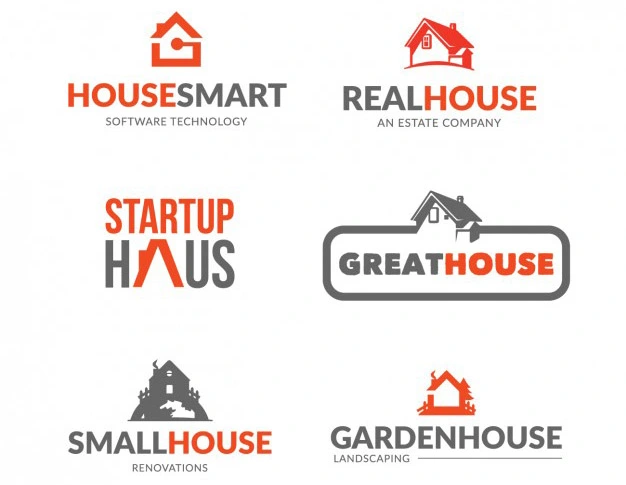 Did you know that the human brain processes visuals 60,000 times faster than text? And that posts containing visuals produce up to 180% more engagement of the audience than the text-based posts? To help people recognize you quickly and easily, be sure you have a well-thought and well-designed logo. Bear in mind that the quality of your real estate logo says a lot about you and your business and makes the first impression on potential buyers. So be sure it isn't too loud or too confusing.
Email signature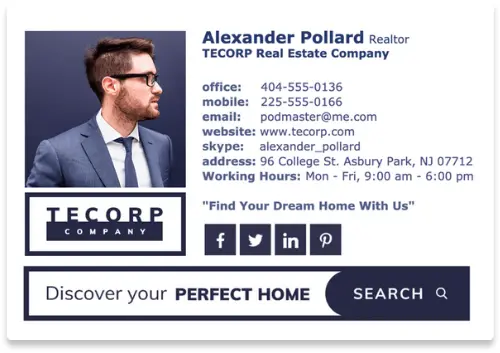 Creating a professional signature for emails can help in getting your business in front of more potential customers. They will be able to find out who you are and what you do. You can add a promotional open house banner to your signature. If you want to learn more about the importance of email signatures for real estate businesses and find unique real estate marketing ideas, be sure to read our blog post here.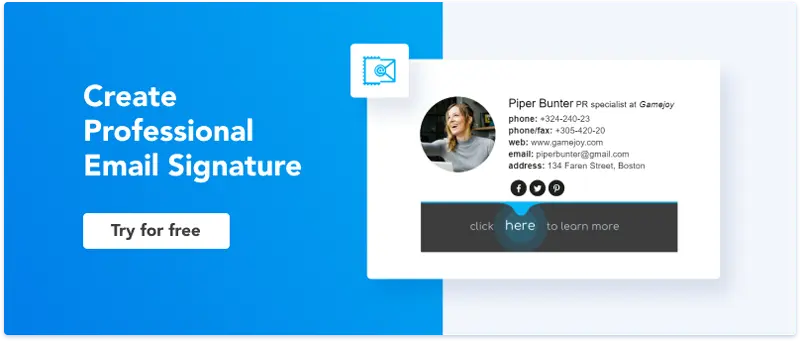 Business cards
As a rule, real estate agents spend most of the time outside of the office. And they need a way to be able to make a lasting impression on potential clients. A professional business card is the best solution in this situation.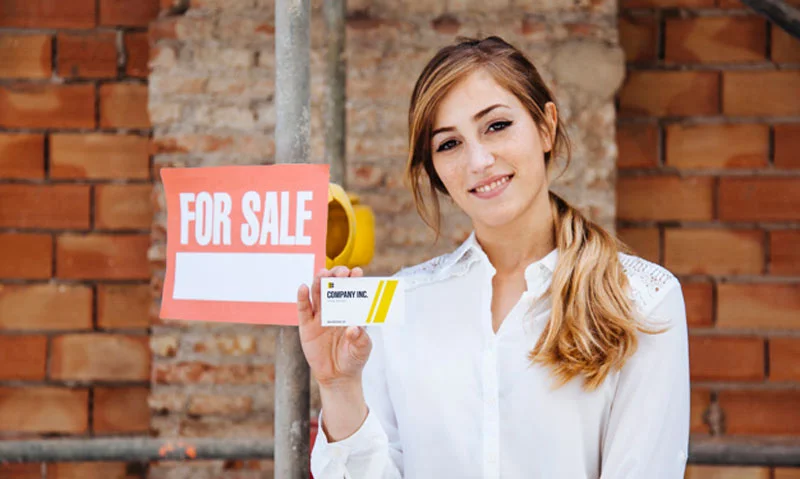 Real estate brochures and catalogs
You can influence prospective customers when they are in the buying process. And a well-thought and well-designed brochure or catalog will help you highlight the best assets of the property you have to offer and appeal to the desires of prospects.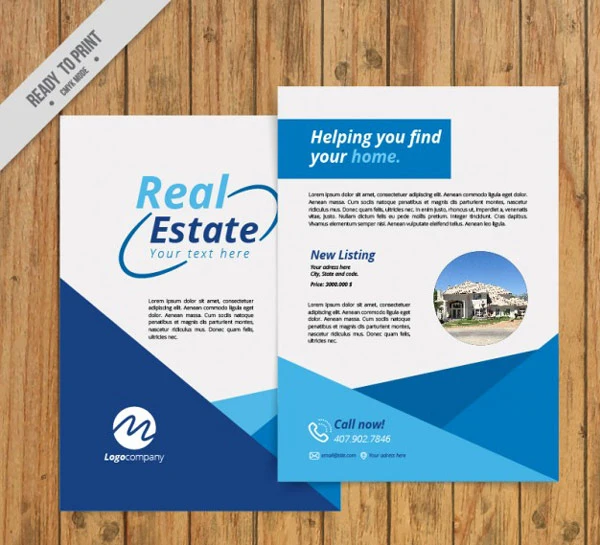 Pay attention to personal real estate agent branding
Whether it is food, cosmetics or clothing, we all have our most-liked brands, and we stick to them. This is also the case with real estate agents. To evoke the feeling of loyalty toward you and attract more buyers, be sure to build a strong brand for yourself. Think about what you can do to stand out from the competition. For instance, you might want to choose to aim to be known as an expert in selling a particular type of home (e.g., exclusive beachside homes).
Update your website with properties' listing
A lot of real estate agents just build a website and forget about it. However, it is essential to continually keep the site up to date and try to improve it by adding content and images to increase your rankings on search engines.
Make navigation easy
The simpler a site navigation is, the quicker people would be able to get what they need. And if your website visitors can't find the information they are interested in without being irritated, why would they want to purchase a house from your company?
Add search filters to your listing
Users will appreciate the option to set extra search parameters like min/max area, min/max price, the number of bathrooms, etc.
Create separate landing pages for real estate properties
We only have a couple of seconds to catch website visitors' attention before they move on. However, once people see a clear value proposition, they are more likely to stay and convert. That is why you need to start creating targeted web pages to move potential buyers closer to the point of purchase.
Update on page texts according to local keywords
Keyword research is one of the critical things you can do to get your real estate website to rank on Google. To drive interested leads to your site, be sure to focus on local and hyperlocal keywords. How one can distinguish general modifiers from local and hyperlocal? Take a look at the following list:
Real estate for sale (general)
Irvine real estate (local)
Find Irvine realtor (local)
Fifth Avenue townhouse for sale (hyperlocal).
Add an interactive map to the website
We all know that real estate is all about location. That's why it's an excellent idea to add embedded maps to your website so your potential clients can walk around the surrounding neighborhood.
Add live chat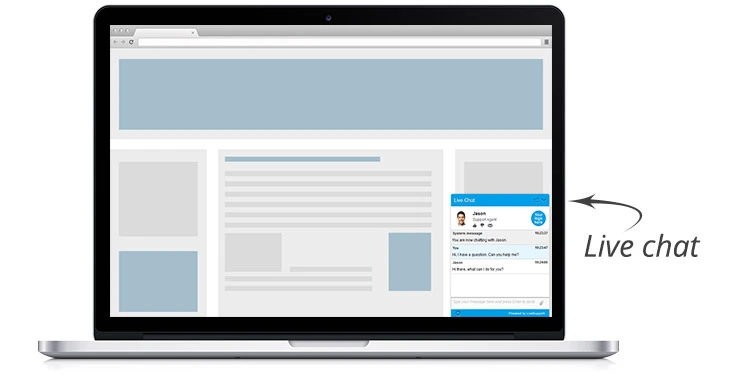 source: picksaas
If you are out of the office, you can quickly engage with a visitor with the help of live chat. Also, sometimes people may be hesitant to call and prefer just chatting online.
Real estate marketing on social media
With the help of social media platforms, you can spread your marketing through friends of friends, grow your brand, and build trust. So, below are some social media tips and techniques for real estate agents.
Create Pinterest Boards
Use Pinterest boards to provide photographs and information for specific listings. For example, you can create the boards like "A dream house," "Home decorating ideas," "Luxury bathrooms," "Perfect kid rooms," "Luxury homes in Nice," and many others.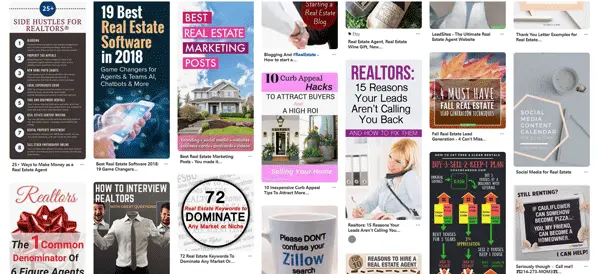 Real estate marketing plan on Facebook
Even if you have a well-organized personal Facebook page with real estate content, it is better to set up a business profile not to miss out on many essential functions such as the ability to run Facebook contests, check your Facebook Insights, etc.)
Be active on a Facebook business page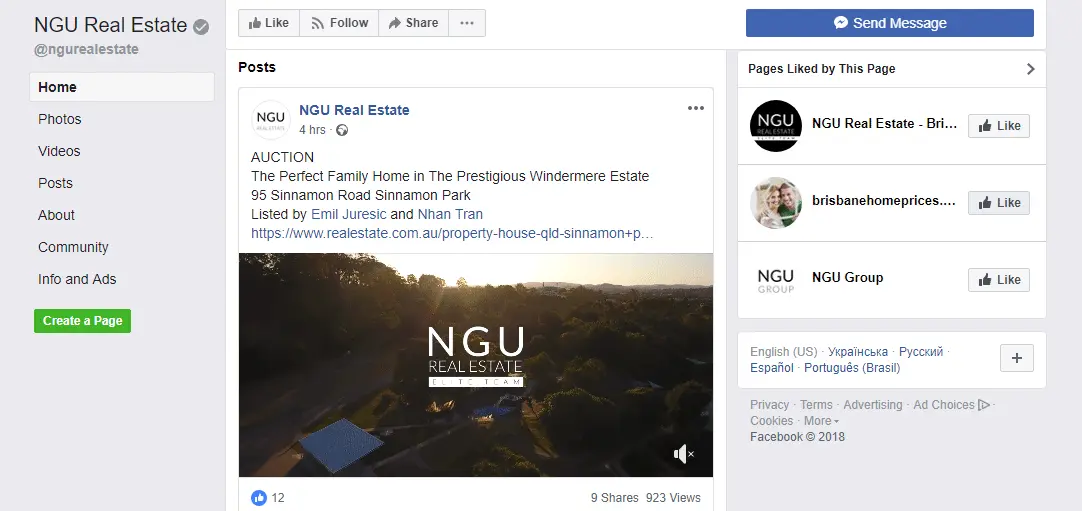 While it's really easy to create a Facebook page, it takes time and efforts to keep it up to date and engage with the audience. So be sure to post regularly, bring value, and react to people's comments in time.
Use Facebook live for webinars
Did you know that web users prefer watching live videos over those that have been pre-recorded? Why not use that to your advantage?
Participate in realtors local groups
If you strive to develop your business successfully, you need to engage with industry experts. With their help, you will be able to understand all the ins and outs of real estate. Facebook is a perfect place to look for such people.
Build FB Chatbot
Today, when most of us prefer communication that is convenient and smartphone-friendly, a chatbot is a perfect solution. It is fast, intuitive, and is available 24/7.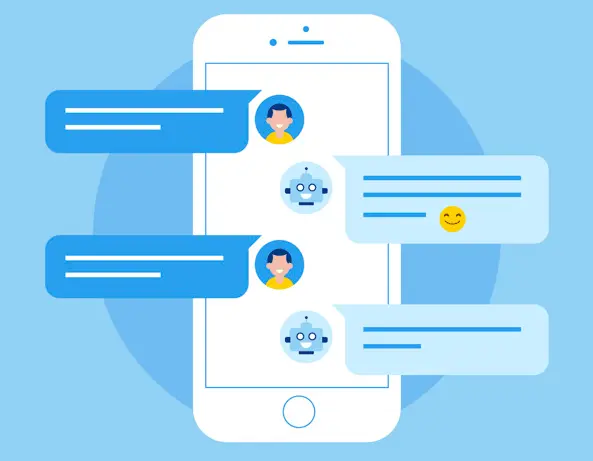 Use Twitter
Although Twitter allows only 140 characters for you to inform your followers, it is an excellent tool to keep connected to your audience.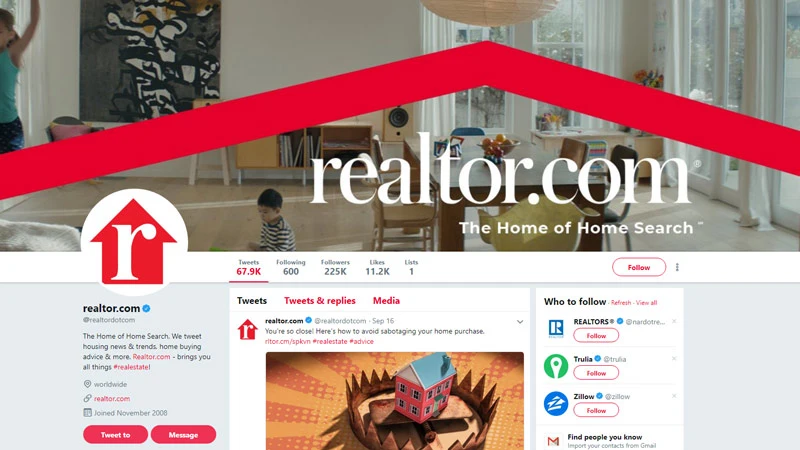 Use Instagram and Snapchat
These two are #2 and #3 applications in the Apple App Store. So you definitely need to have a presence on these platforms. Post stunning images and videos of your real estate listings, showcase interior and exterior using Instagram/Snapchat stories.
Work with recommendations on Yelp
Did you know that reviews and a complete profile on Yelp boost your Google rankings? Keep in mind that you can't add reviews manually. The only way to get customer testimonials on Yelp is to ask people to leave them directly on the website.
Create a page on Google My Business
Google My Business is similar to Google Places for businesses and Google+ pages. Setting up a Google My Business account lets you help users to find you in Google Search, Google Maps, and Google+ quickly and easily.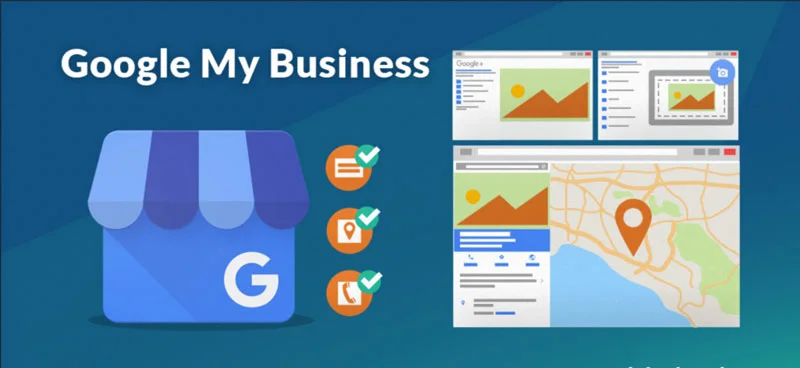 Real estate email marketing strategies examples
If you're a tech-skilled real estate agent, you definitely know that email marketing is one of the most effective ways of lead generation. To communicate with your audience successfully, you need to understand that they expect content that helps them to solve their problems, or helps them reach their goals. And concerning real estate, that goal is to make one of the most important purchases of their life. So be sure to send out high-quality and valuable content at the right time.
Use storytelling in your real estate newsletter
Got used to describe only the home's features in your listings? Tell your prospective buyers about the experience of living in the house. A story-based listing could be a thing that will get your buyer in the door. For example, to describe a fireplace tell that there is nothing more relaxing than sitting in front of a lovely warm fire on a chilly autumn night.
Create drip email marketing campaigns
Drip email campaign is a set of automatic emails sent on a schedule. Such series help you warm up leads and stay connected to those who are interested, but not ready to make the purchase yet. How does it all work? Imagine that a user unlocked information on a listing with their email address, but you haven't heard from them since then. In such a situation, you can send some compelling content (like beautiful neighborhood pictures) to continue your relationship.
Of course, many real estate agents do this manually, but why not save you time with a drip campaign? You can easily implement the craziest real estate campaign ideas and quickly validate them.
Send personalized thank you notes
Saying thank you to your subscribers is a great way to express your appreciation and build a positive relationship. Some people send this type of messages only after the client made a purchase, but there is a variety of occasions when you can do this.
#1 Thank you for the opportunity to present a listing.
#2 Thank you for referring your friend to me.
#3 Thank you for talking with me on the phone this morning.
#4 Thank you for giving the opportunity to show you homes.
#5 Thank you for your purchase.
And so on.
Real estate content marketing techniques
Create 360 smart tours for your properties
Your potential buyers will absolutely love the idea with virtual tours because compared to static images, they demonstrate how the property truly looks like.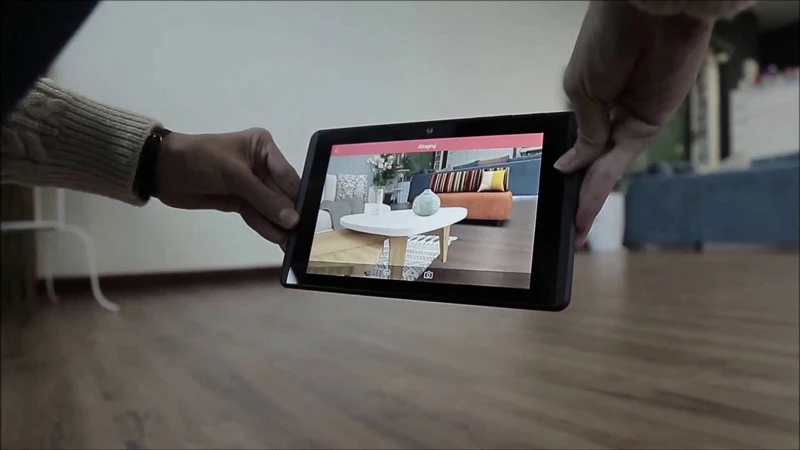 Make promotional videos
Using video for your listings allows prospective purchases to get a better idea of the actual space.
Create property video reviews
First of all, you can produce a house viewing style video guiding potential buyers around the property. You might also want to record a Q&A video answering questions of your clients.
Turn

creative real estate marketing ideas into

videos
You can also come up with something non-trivial and film not only the house but also the neighborhood with the help of a drone.
Create quizzes to understand the demand
Online quizzes are an excellent way not only to grow your general email list but also to understand what your subscribers really want.
Write a blog with unique tips and valuable advice
Your clients will appreciate you providing them with some valuable content like "How to transform a small kitchen," "Tips to rent the best vacation home," "How much does it cost to move," "Seven things you need to do when buying a house," and much more. This is also extremely good for SEO rankings.
Use only quality images
Today, in the era of Instagram when people post a lot of top-quality images, you can't allow using unprofessional, low-quality photographs in your business. So be sure to take only clean and bright pictures or hire a professional photographer.
Create infographics with recent real estate trends
Try to find out what topic might be interesting to your audience (conduct surveys and interviews, keep track of trends). Once you have good data and content, tie them to visuals. Well-designed and well-researched infographics will capture people's attention due to the simple yet interesting packaging of different types of content.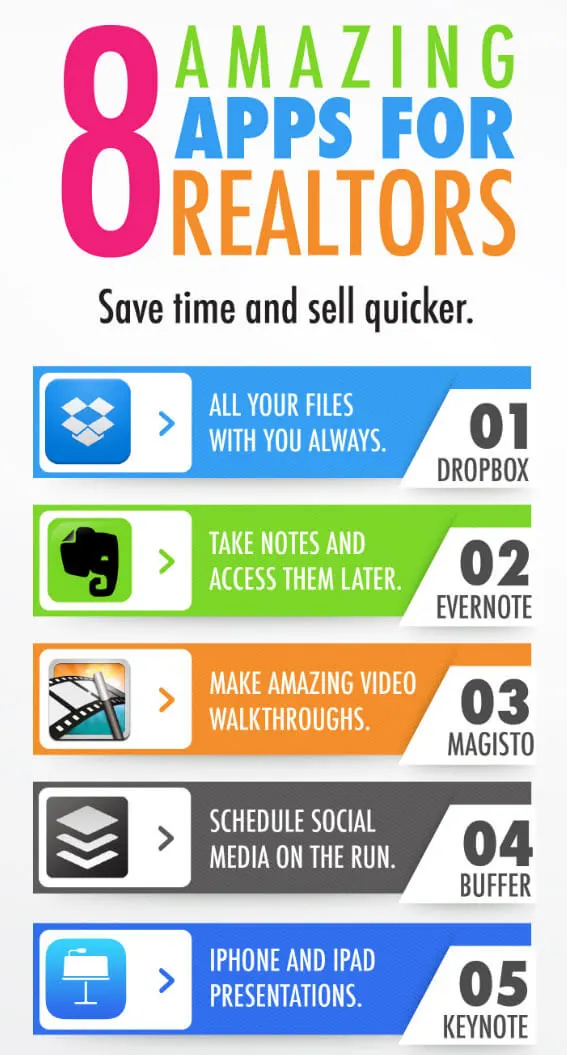 Use the power of SlideShare
Aren't you using SlideShare to market your business? The site is useful for sharing informative presentations with your audience and gets over seventy million visitors per month. Why is it good?
It allows on a collection of email addresses of users who download your presentations. You can include links in slides to bring people to your website/blog/etc. Moreover, you can get featured by SlideShare to be shown on the main page.
Online advertising and PPC for real estate
Launch retargeting for your website visitors
According to statistics, only 2% of web visitors "convert" the first time they visit a website. The same applies for real estate business. Usually, people consider purchasing a property for months or even years. So you, as a good marketer, need to encourage the other 98% of consumers to come back. After a visitor expressed interest in what you sell, make sure they see your ads again and again (that is called retargeting).
Run Facebook ads based on interests and recent searches
This social media network is an excellent place for real estate advertising. You can use location, demographics, recent searches, and interests to target your perfect-fit customers.
Run Google Adwords Campaigns
Use Google's paid advertising to make yourself more competitive against more prominent agencies or someone who has been in the business for let's say five, ten, fifteen years. They have a big book of business and a lot of people who Google for them to do business with them. For example, if someone googles your competitor's name, you could have your name placed very close to theirs.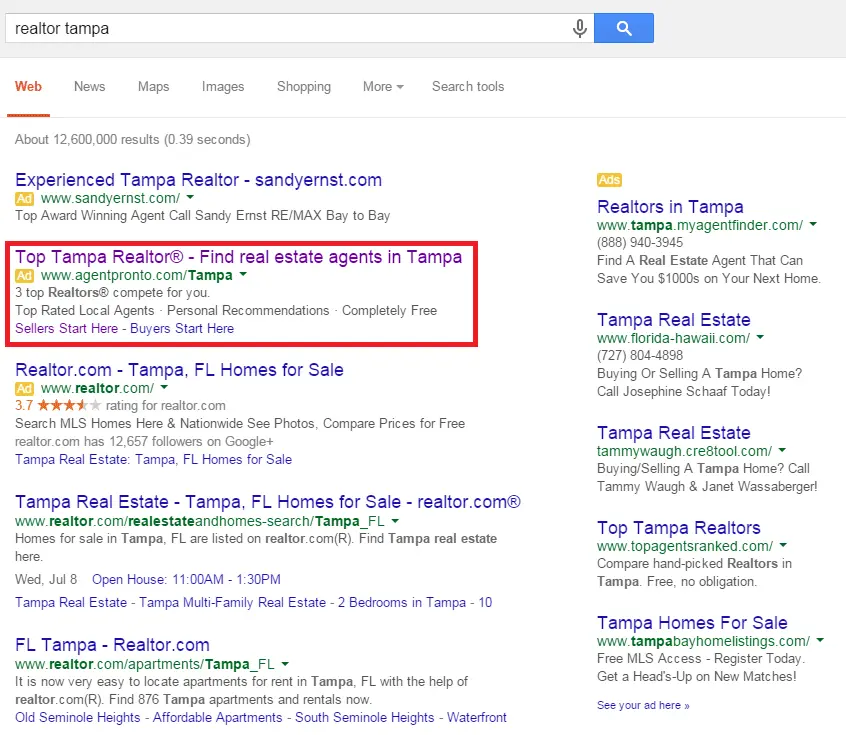 Partner with related services to the real estate industry
Another great idea is to use your friends' and acquaintances' businesses to your advantage. For instance, if you know people who paint creative pictures, cooperate with them to make the house you are selling even more attractive to buyers.
Ask your clients for text and video testimonials
To earn the trust of prospective clients, be sure you are collecting and not hiding testimonials from previous buyers.
Build a referral program
When you want to get your car repaired, but your mechanic closed his business, who do you ask for a recommendation? Friends! Because your potential buyers trust recommendations from people they know, it is an excellent idea to build a referral program. If you provided excellent customer service, many of your clients would refer you without any prodding at all. However, remember that you can increase your chances by simply asking people to recommend you to their friends and colleagues. Also, consider including a note with some amazing closing gift for every buyer. You can write something like "The greatest compliment you can give us is your referral."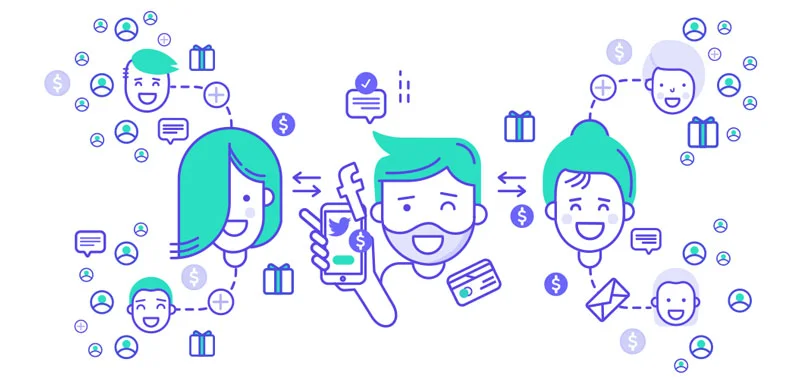 Go offline with realtor marketing materials
Today, in the era of digital technologies, we often forget how effective offline marketing tactics could be. Print ads, flyers, brochures, and other marketing materials not to miss out on an audience.
Send real estate postcards to your old clients
Unlike prospective leads who read your blog posts, see your website, and look for reviews, former buyers have already worked directly with you. They know you well. They know the quality of your work. That is why it is critical for you to stay in touch with your past clients. Keep in mind that you should only contact them if you have something of value to offer.
If you are pushy and annoying, it surely won't work for you as intended. It is acceptable to send postcards and cute presents to customers to mark a birthday or the anniversary of their house purchase.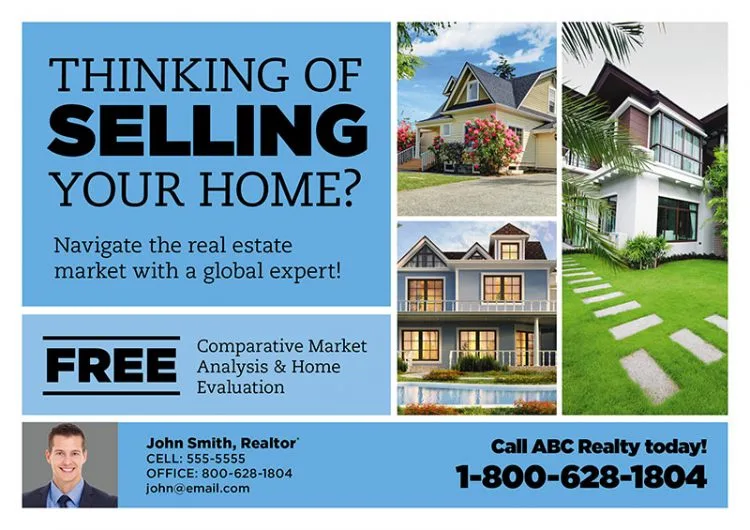 Use Snail Mail to spread real estate marketing flyers
Snail Mail still works for real estate! You can mail renters in the area to let them know that they could buy the house for $XXX per month for less than they are paying for rent.
Place ads in local newspapers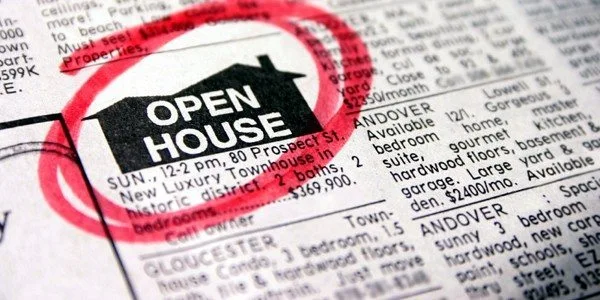 Although we live in a digital world, many people still read newspapers on a daily basis. Use a local newspaper to connect to a local audience.
Create and participate in real estate marketing events
Give your clients an offline experience they will remember by engaging them with experiential marketing. Sometimes it seems like everything happens online, but there is still a variety of in-person networking events that can help you expand connections and grow your business.
Make showing hours
People want what other people want. So the more buyers come to see a property during these showing hours at one time, the more of them feel like everyone else is going to steal the house under their noses.
Help to organize housewarming parties
Successful real estate agents know that events drive customers. A housewarming party is a win-win situation for both a buyer and a realtor. How does it all work? Once your client moves in, you host a housewarming party for them. With your help, they welcome friends, family, the nearby neighbors. Isn't it a perfect opportunity to network with people in the neighborhood to generate new leads?
Make tours around the neighborhood
A tour of the neighborhood will give potential purchasers a better idea of the area they are going to live in. If the house is not located in a large city or tourist area, chances are customers won't be able to find detailed videos showing highlights of your neighborhood.
Attend neighborhood events
Just like the housewarming parties, neighborhood events are great for meeting new people and generating more leads.
Conclusion
We hope that this article will help you improve your marketing strategy and reach out to prospective buyers in a crowded market. Remember that by being thoughtful about how you promote your brand, you are already one step ahead of many competitors who don't have a well-thought strategy in place. Don't be afraid of implementing creative ideas for real estate marketing. This will help you stand out.