The 10 Best Real Estate Email Marketing Platforms in 2023 You Can Hop on Now
1. How to choose the best email marketing software for real estate
2. Best real estate platform for realtors
3. Realtors' email marketing extensions for Gmail
Every realtor knows that finding new clients along with staying in touch with previous customers is one of the most fundamental yet tiresome tasks in the real estate business. Perhaps, you are already utilizing marketing strategies like social media, advertising platforms, etc. to get more leads, but how about email marketing? It provides a better, efficient and effortless way of connecting with much broader audiences by sending them emails.
Choosing the best email marketing software can have a huge impact on the success of your real estate marketing campaign. In this blog post, we will review the ten best email marketing services so that you could choose the right tool for an efficient job.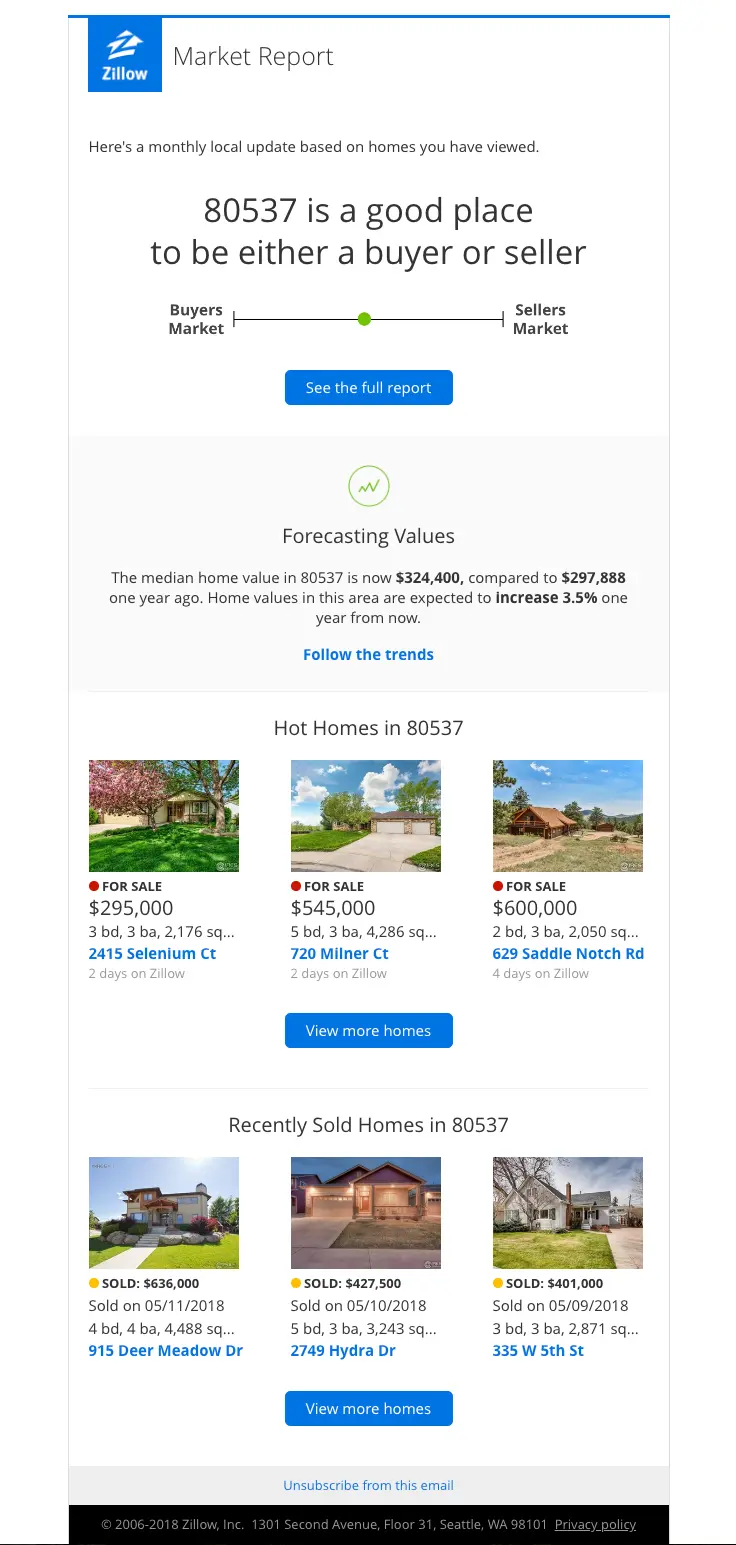 source: reallygoodeamils
How to choose the best email marketing software for real estate
Before we dive into the pros and cons of tools for email marketing for real estate agents, it would be useful for you to know the things to which you need to pay attention when picking out the right platform.
#1 Check user interface
The user interface should be very well-designed and easy to use because you don't want to waste your time on digging through a 1,000-page manual, right?
#2 Try list builder and segmentation
Before you sign up for a paid plan, pay attention to list builder and segmentation options. Those will allow you to group the subscribers into smaller lists to send more targeted and relevant emails to each segment to achieve better results.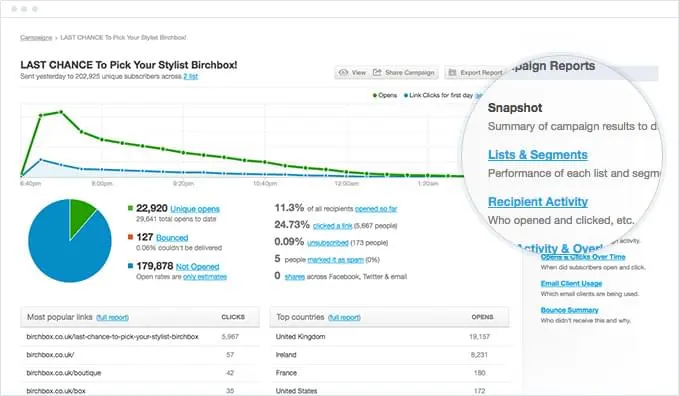 image source: TechnologyAdvice
#3 Check integrations with CRM for realtors
It is very convenient if the real estate newsletter mailing service offers seamless integration with the CRM platform you use. See the vendor's website to find a full list of integrations that are possible for their software.
#4 Check email templates for real estate agents and template builder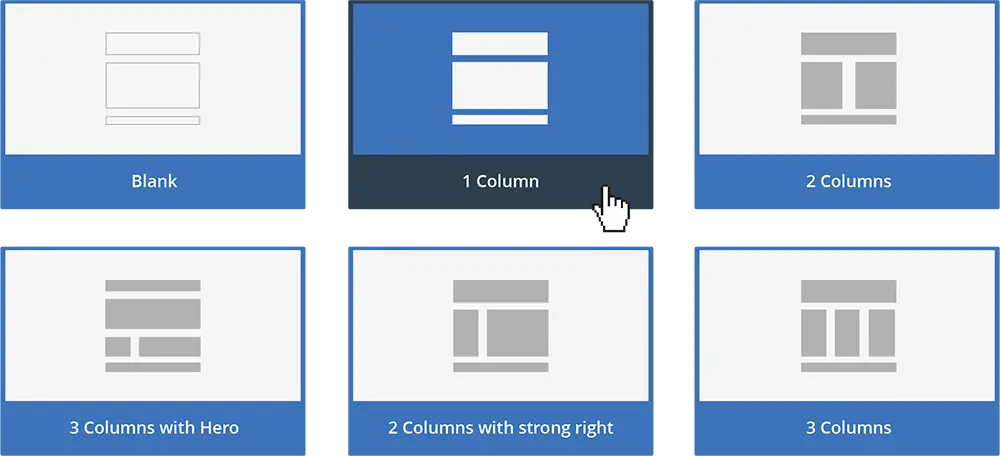 For many realtors, writing effective emails can be challenging. That is why ready to use, easy to customize email templates offered by email marketing platforms could help a lot.
#5 Triggers to real estate drip campaign
A wide range of built-in triggers is a must for a modern email marketing software. How do the triggers work? For example, when someone engaged with your listings using their email address, the software will send a series of targeted messages to warm up the lead.
Best real estate platform for realtors
Now let's investigate some of the best-in-class mailers for real estate agents together.
GetResponse – the best autoresponders and landing pages

It is the ideal platform for managing lengthy sales cycles in real estate - from client search and sales to training and customer relations. Discover simple and powerful tools with unlimited possibilities for creativity. With the help of GetResponse, you will be able to create smart automated campaigns, segment your list of subscribers, and send out content designed for specific groups. It also offers over 500 fantastic email templates that are all optimized for smartphones. The simplest email plan for beginners costs $15/month. Be aware that they provide a generous 30-day free trial so you could try GetResponse before you pay.

An intuitive user interface, flexible email builder, list segmentation option, simple tracking and analytics, integration with WordPress, Magento, Shopify, and a variety of other platforms, excellent support, and more. It's all about Mailchimp - one of the most popular email marketing tools for real estate agents. Note, that you can use MailChimp for free until you reach 2,000+ subscribers. Their paid plans start from $10 per month.

Active Campaign is an all-in-one solution that can even replace your CRM! They offer a convenient list segmentation option, handy drag, and drop editor, beautiful email templates, autoresponders, support of over 150 integrations, and more at reasonable prices. The cheapest plan will cost you $9 per month. If you are interested in running a test of their software, you can request a free demo.

Campaign Monitor is a very modern-looking yet user-friendly service. They give realtors all the tools they will need to create effective real estate drip campaigns and have the best real estate newsletters.
Sender – effortless, multifaceted email marketing tool
Sender offers extensive email and SMS marketing features allowing realtors with no prior knowledge to create well-performing email communication easily. The simple drag-and-drop builder ensures visually appealing emails, while free premade templates are a real-time-saver for any busy realtor. In addition, Sender's smart segmentation helps pick out specific target audiences so you can address each recipient with a relevant message. In case of doubt, Sender offers a Free Forever plan, especially useful for small businesses with up to 2 500 subscribers, that also includes around-the-clock assistance. It might be the best first step in your email marketing journey!


Image source: Sender

In comparison to Campaign Monitor, AWeber is looking a bit outdated, but it is very simple to operate, fast, and has most of the features realtors need to get the job done. If you are looking for a good tool to manage primarily drip sequences, AWeber is probably a perfect fit for you. Also, they are known for awesome email marketing analytics. Another good thing is that they have a 30-day free trial to allow you to evaluate the software. After that, you'll have to pay from $19 per month. As for the cons of AWeber, note that their email templates are not particularly visually appealing.

SendPulse offers such features as customer segmentation, autoresponders (also supports series of emails, SMS, and push), automated scheduling, email tracking, reporting & statistics, and more. Pay attention that the list of integrations offered by SendPulse is rather short (when compared to, for example, MailChimp). SendPulse pricing starts from $8.85/month

Zoho Campaigns is a feature-rich, inexpensive service that lets you create, send, track, and analyze email campaigns and helps you build relationships with your subscribers. Zoho is ideal for both freelancers, small, medium-sized, and large businesses. Users noted Zoho's great list segmentation option, user-friendly UI, reports & statistics. At the same time, they criticized some of the campaign templates for their unattractiveness.

Sendinblue is ideal for both large and small businesses. A lot of users appreciated the beautiful email templates. You can also easily create them with the help of a drag and drop builder. They also mentioned that customer support was prompt and helpful. Also, you can use Sendinblue for free until you reach 2.5k contacts in your list. The cheapest plan will cost you $25.00/month. However, keep in mind that just like SendPulse, Sendinblue lacks third-party integrations.

It is a reliable real estate CRM and email marketing system. Realtors who liked IXACT Contact said that it was easy-to-work with and that their customer support was extremely responsive and friendly. Their prices start at $34.95 per month and $24.95 per month for each additional team member.
Omnisend - Powerful email marketing tool

Omnisend is a powerful email marketing tool that makes omnichannel marketing accessible. Using an intuitive drag-and-drop builder, creating beautiful email campaigns has never been so easy. Smart segmentation and email flows means that your clients will always get a relevant message, whether by email, retargeting ads, or SMS. Use one of Omnisend's pre-built landing pages and pop up boxes or create your own for effective email capture and list building. You can try out one of their free trials which let you send up to 15,000 emails a month with 24/7 email and chat support.

Although the interface is a bit outdated, it's still intuitive and clean. Constant Contact offers the ability to send automated emails, a variety of beautiful pre-designed templates, email tracking, 60-day free trial, phone, email, chat and even Twitter support.
For more email marketing service providers, check out our recent blog post.
Although all these platforms are useful, you need to perfect each and every of your marketing emails. And email signatures have a huge role in this perfection. It is essential to make beautifully designed signatures with CTA banners and social buttons for all of your employees.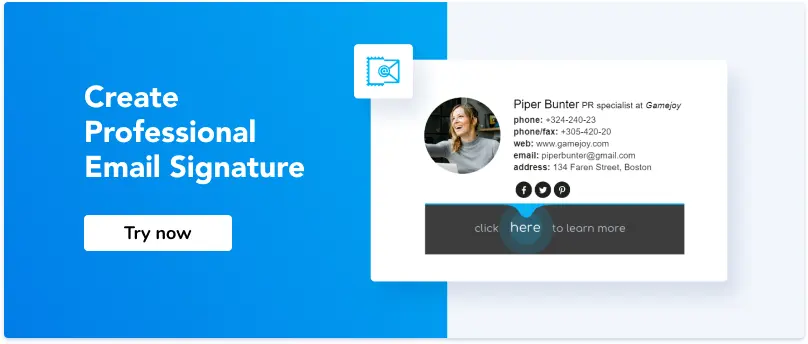 Realtors' email marketing extensions for Gmail
The best realtors use their inboxes wisely. Here are three useful extensions to improve your Gmail.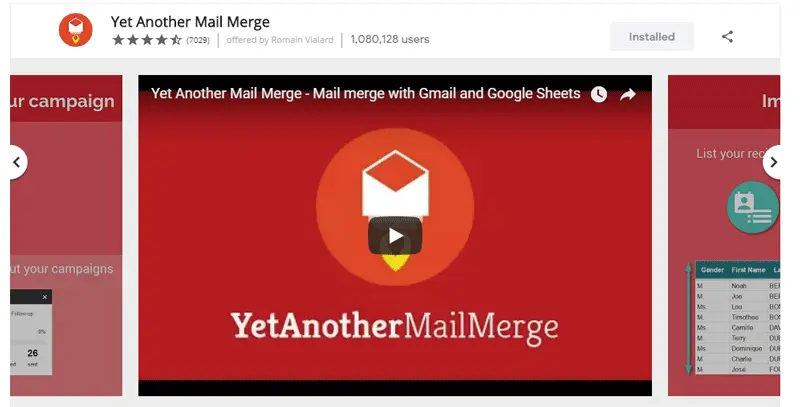 This add-on is helpful when you need to send out an email to a large number of subscribers but want to include the person's name in each message.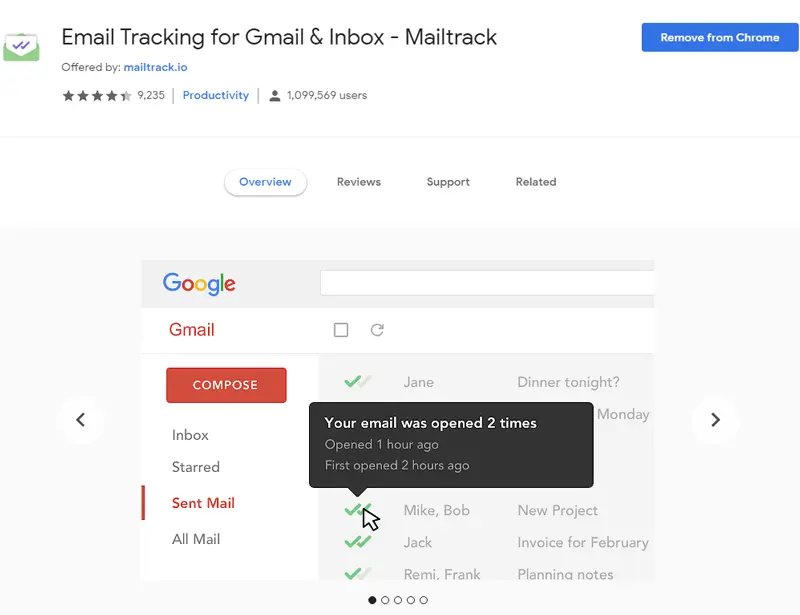 MailTrack.io is an extension for tracking emails that allows you to know whether the recipient read the messages or not.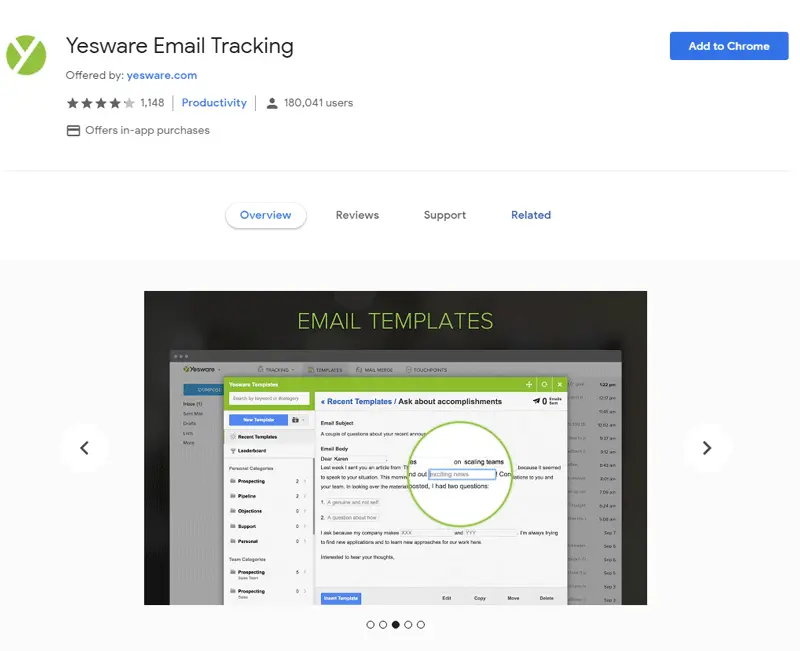 This extension allows creating email templates of your most commonly used messages to save your time in the future. It is also good for creating personalized email campaigns that will be sent on their own automatically. Want to be reminded about the follow-up? No problem. Yesware can do that for you too. Or maybe you want to know if the person to whom you sent the letter with the commercial offer not only received it but also looked into the offer in the attachment? Then Yesware is a perfect fit for you.
Conclusion
MailChimp, Constant Contact, Sendinblue, Zoho Campaigns, AWeber, SendPulse, etc. Choose one of the hundreds of marketing tools for real estate professionals is a daunting task, however, if you know which features are essential for you, it becomes a bit easier to select the right platform. Good news is that most vendors provide a free trial version so that you could test the software. Ideally, it should have the following:
an intuitive user interface

a subscriber list segmentation option

a wide list of integrations (including CRM)

beautifully-designed, modern-looking email templates for real estate agents

a template builder

triggers to real estate drip campaigns.
Choose wisely and good luck!