How to Effectively Use Autoresponders For Email Marketing
1. What is autoresponder email
2. Autoresponder email examples
3. How to write autoresponder emails
One of the biggest mistakes business people make is not using their autoresponders. So this is what typically happens: users subscribe to receive some updates from you or download a resource from your site, then you send them the first email which may be "Hey, thanks for subscribing," or "Here is a link to download." But then a person who has subscribed to your list waits for you to send another email, but nothing happens. Of course, you will send them an email someday, but until that happens, this person may have already forgotten about you, or they think it's spam because you haven't kept in constant contact with them. That is where email autoresponders earn their keep.
What is autoresponder email and why you need it
The autoresponder automatically sends your subscribers an email X number of days later with whatever you want to send them. This can be some helpful content related to what people signed-up about; it can be an offer, links to older articles, or just more information. Some of you may argue, well, don't users dislike receiving automatic emails? Of course, there is some truth in this. However, a well-targeted autoresponder can help you build trust with leads, and encourage buyers to get back to you.
Also, they help you with the following:
Autoresponder email marketing helps to lead your users via your marketing funnel
When used correctly, email autoresponder series can be an effective way of turning prospects into paying customers without being too "salesy" or pushy. Your autoresponder sequence may consist of a welcome email, a couple of educational articles or videos, and finally some sales content to sell your product or service.
Email automation saves your time
Rather than writing and sending individual messages to your subscribers manually, why not create pre-written autoresponder series and set them for automatic delivery?
Autoresponder emails help identify better marketing leads
If you want your marketing efforts to be rewarded, take care of segmenting your list. With autoresponders, you have the opportunity to segment your database and target users only with information that interests them.
Using email autoresponder increases your conversions and marketing ROI
As we said before, auto emails can help you build trust with your audience. Besides, they can even create a sense of expectation. Since people are expecting your message in their inboxes, there are pretty good chances they'll open emails from you. Therefore, you have to focus on giving only relevant information and provide value. By including an email autoresponder encouraging your recipients to get a friend to sign up, you can also increase the ROI (return on investment) of your email campaign.
Autoresponder Email Examples
#1 Welcome email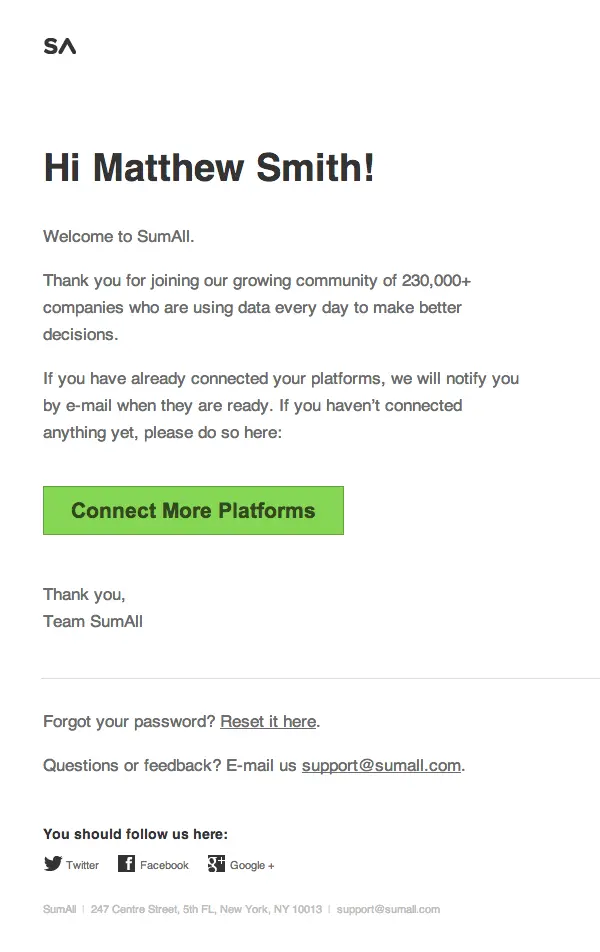 When someone signs-up to your emails, they are giving you somewhat of an indication they are interested in whatever it is you have to offer. Since a welcome email is one of the first things that make the first impression, you want to make sure you write it correctly, because that first impression can make or break the deal. Read our blog post on how to create an effective welcome email.
"Hi John,
Thanks a lot for subscribing. We are happy to have you part of our family! From now on, you will be among the first to hear about new releases and special offers.
Meanwhile, please feel free to subscribe to our YouTube channel for short tutorials to help you understand the product better.
Cheers,
Matt
ABC company"
#2 Lead Magnets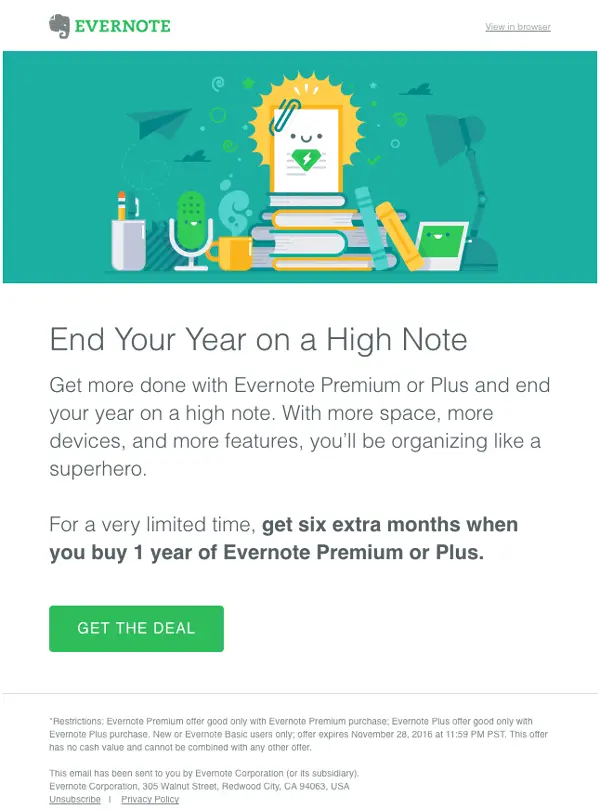 A lead magnet is a free offer you make to a prospect in exchange for their contact information.
What does it look like? See the example below.
"A free guide from experts for writing blog posts that go viral.
Get it now!"
Keep in mind that the thing that makes your free offer magnetic is RELEVANCE. Since your reader is looking to solve some problem, your first clue for what the problem is should come from the page the user is on, e.g., the content being consumed by the reader.
#3 Set up pre-written autoresponder series for follow-ups

Write a quick outline showing how many emails you are going to send and how far apart those messages will be delivered. These follow-ups can vary from company to company, but typically they include at least four different emails. For example:
Email #1 is a so-called "thank you" email;
In email #2, you can introduce your company, explain why a specific problem matters, and provide some free valuable content;
Email #3 may be a summary of the first two emails plus some useful content or a "present";
In email #4, you can demonstrate that you know exactly how to solve their problem.
#4 Share your blog content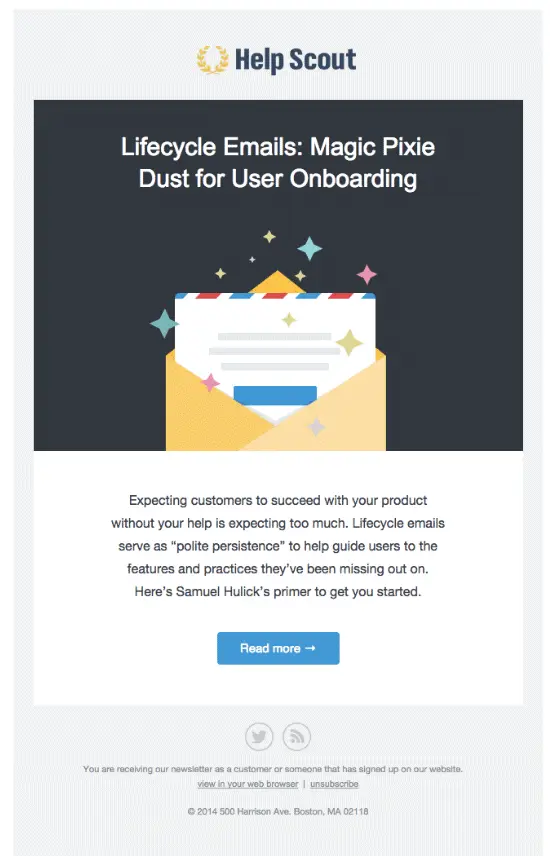 In case you have a lot of valuable articles from which your new subscribers would benefit, set up autoresponder series and help people find your best content.
#5 Auto emails for abandoned cart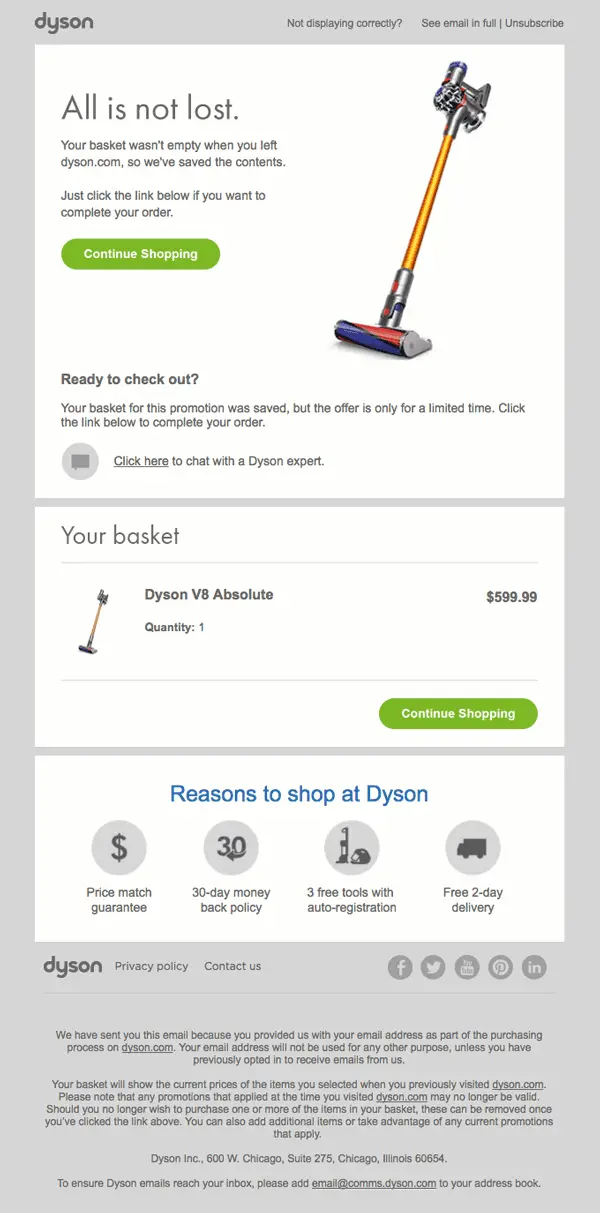 Even when a user adds a product to a cart on your website and leaves without placing an order, it is a sign that they are interested in buying. Why not remind them they forgot something in the cart? In such cases, even a simple email can trigger the customer to seal the deal.
"Hey Mike,
I noticed that you left some items in your cart. If you need any help or suggestions, just shoot me an email, and I'd be happy to help. I also saved all your products in your cart for you. Please feel free to complete the purchase by clicking here.
Best regards,
Alice
ABC company
P.S. I really like [add the product name]. Great choice!
#6 Use it for upsell/cross-sell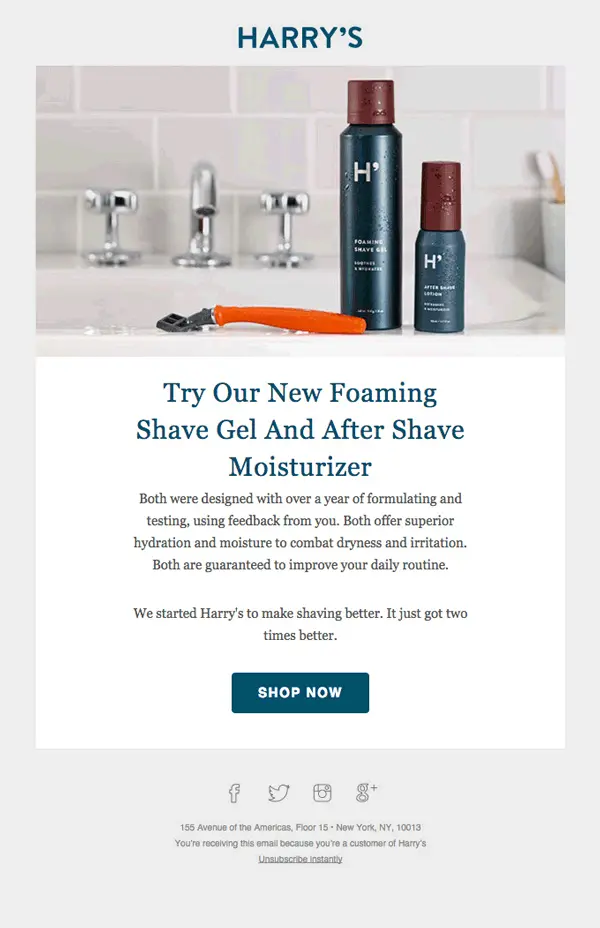 In addition to reminding about the products left in the cart, you can provide recommendations for other items the client might want to buy too.
"Hi Lin,
Thank you for buying from us! We hope you enjoy your purchase. Be sure to check out our new winter collection.
[Add images and call to action]"
#7 Sales and deadline reminders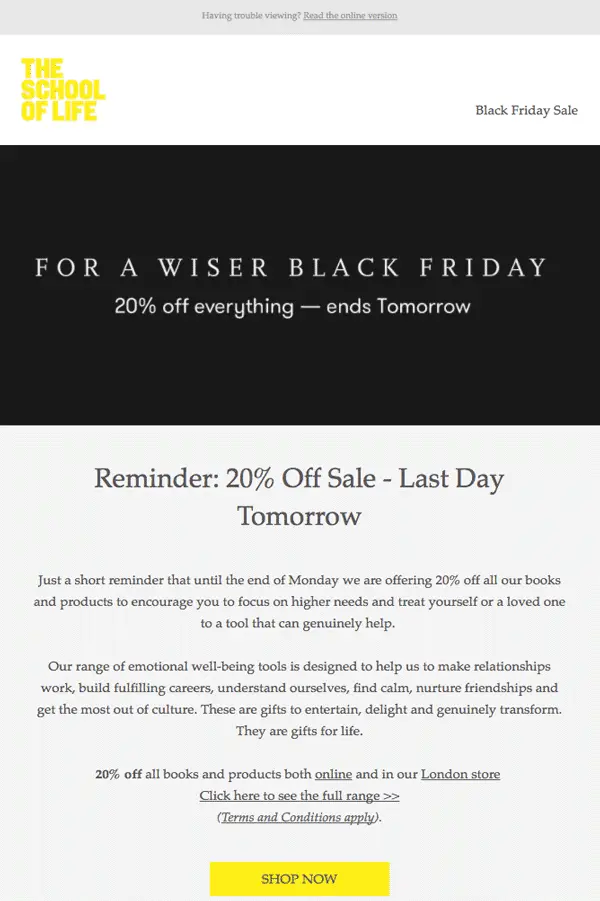 image courtesy of theschooloflife
Schedule an auto-response email around a deadline. For example, "Your trial is ending soon."
"Hey Joe,
We hope you enjoyed using our XYZ software. Time flies and your trial will end in two days. However, we hope that you decide to move forward with one of our annual plans.
To confirm your subscription, please open "Preferences" -> "Licensing," and select the desired plan. Click "Ok."
Please feel free to send me an email if you have any questions.
Best regards,
Natalie P.
XYZ company"
#8 Auto-response emails based on previous email activity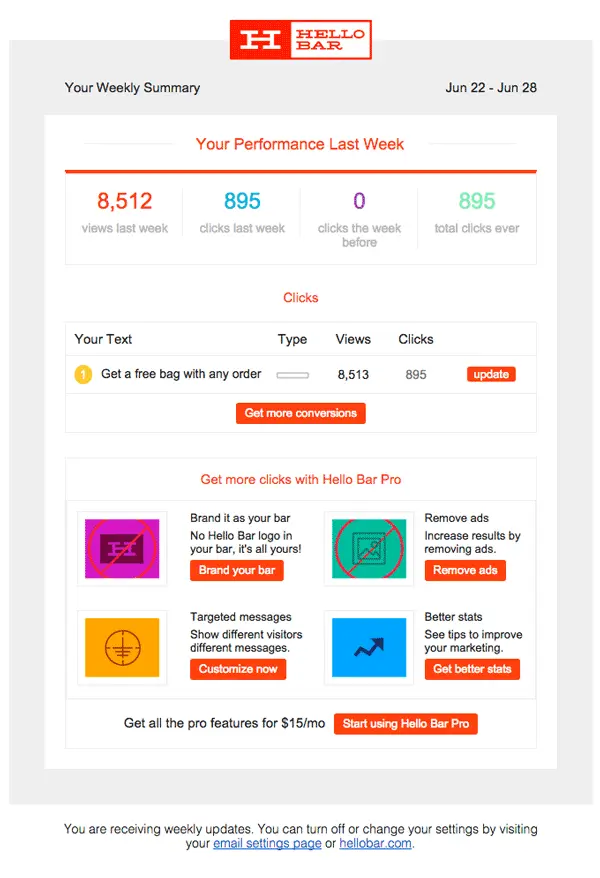 By sending targeted follow-up messages based on interactions of your subscribers with your email campaigns, you create a personalized experience for them.
For instance, you can send more related messages to those who opened your previous campaign; you can follow up with the subscribers who didn't open your campaign with emails that will gain more of their attention; you can track the link click activity of the recipients, analyze their problems and interests and follow up with them relevantly.
#9 Ask for reviews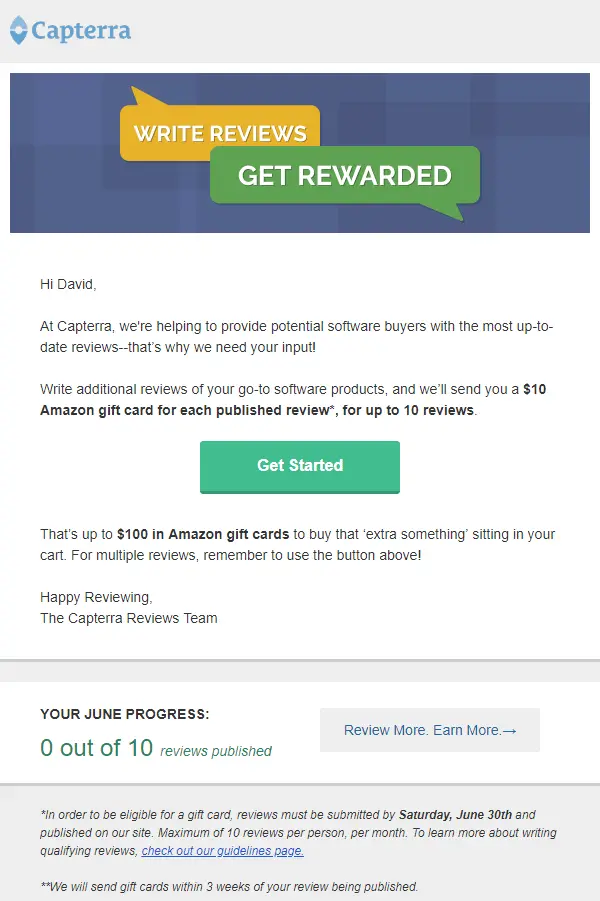 Set up an email autoresponder sequence to collect feedback following a purchase. This will help you understand what drove the sale and whether your product or service satisfied a customer's need. Besides, it shows your recipients how much you care about their business and that you want to create a relationship.
"Matt,
I would like to take this opportunity and say THANK YOU for supporting our label and the new release. It's only because of you and true supporters like you, the label and our bands can continue creating music we all love! You've helped a TON already, but there is more you can do! Please send us your photo supporting our stuff directly to feedback@xyzmusiclabel or our Facebook. You can also follow our social media such as Instagram @xyzmusiclabel and Twitter @xyzmusiclabel. Comments, likes, and shares are greatly appreciated and help us reach more people, grow the label, and release even more great stuff!
Once again, HUGE THANKS and stay awesome!
Dimitry / xyzmusiclabel"
How to write autoresponder emails. Best practices.
You may feel stuck or confused when writing your autoresponder series. To help you a little, we prepared a clear list of email autoresponder recommendations.
#1 Set up frequency

Depending on your goal, you need to decide how soon your emails will follow each other. When determining the frequency, keep in mind not to overload your recipient's inbox. If possible, try to avoid days when you are going to send out your regular emails like newsletters, new blog posts, new release announcements, etc.
#2 Frame your autoresponder sequences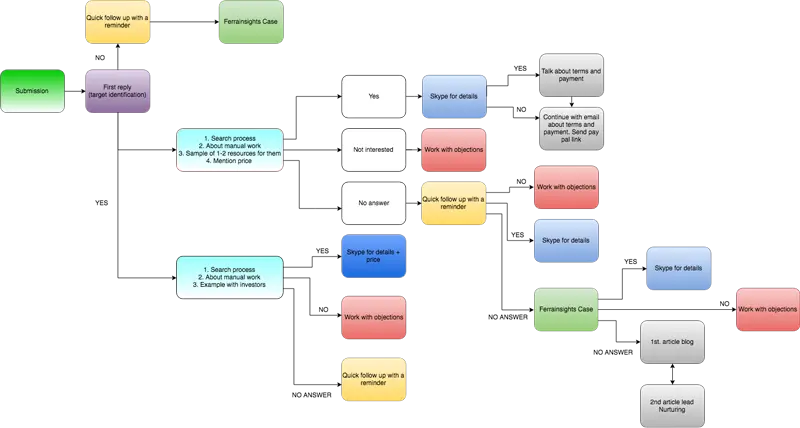 Do you know what days and time your emails will arrive? When setting up your email autoresponder sequence, keep in mind that most people work from Monday to Friday. That means you should avoid sending your messages on weekends because these days traditionally have terrible response rates. Also do not send them around 5PM-6PM when a working day is over. Mondays are usually the busiest days of the week for business people. In general, the best times to contact your audience are mid-week on Tuesdays, Wednesdays or Thursdays.
#3 Educate more than sell
One of the biggest reasons for using an autoresponder is not to constantly sell to your list but also build trust and continuously communicate with your audience.
#4 Test the email length
Long emails often aren't getting read because people are busy. So after you write your email, you should edit it until every line is to the point and contains some value. If you believe your messages to the audience can't be short, you can ask your recipients what they prefer. Or, you might even want to add the issue of email length to the variables you test and analyze.
#5 Make your auto-responses more personal
One of the most common problems with an email autoresponder is that it can feel like an autoresponder. While most savvy subscribers understand you are not contacting them individually, you still need to add a personal touch whenever possible. The easiest way to personalize these emails is to include a name of your subscriber. Also, keep in mind that autoresponders don't need to be boring. You can easily spice them up by using your brand tone, humor, and personality in your message. It's fantastic, if being funny fits your brand. If you can't allow this, just be interesting for your audience. Finally, emails with a well-designed email signature look much more personal compared to those without the signature.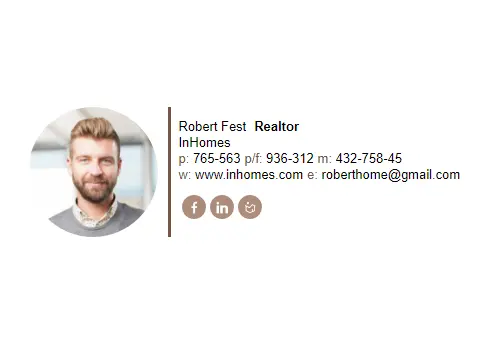 #6 Don't stop after the welcome message
If you choose to send a welcome message only and never continue your autoresponder series, you are missing a huge opportunity to:
a) promote your new/best content;
b) educate every new subscriber about your product or service;
c) build trust with your audience;
d) and much more.
Send at least four messages and see the result. Also, try to use social media tracker tool to find all the relevant mentions about anyone or anything.
#7 Don't send more than one autoresponder in one day
When using autoresponders carelessly, you risk to irritate your subscribers and make them move your emails directly to the spam folder.
Conclusion
Often, we lack time and resources to regularly and efficiently keep in touch with our customers. The answer is email automation. Autoresponder email marketing can be a powerful tool for different types of businesses. By its means, you can easily help your subscribers get to know you and your product, trust you, and learn from you.