The 17 Best URL Shorteners of 2023
The URL shortener, as the name implies, basically shortens a given URL by redirecting it. It's a handy tool if you're running a business that requires you to share loads of links because it makes the URL easier to remember and it even looks cleaner. It's especially helpful in managing links for email signatures.
If you've been using the link shortener Google (goo.gl) then you know that it's closing down. And if you didn't know, then, you know now!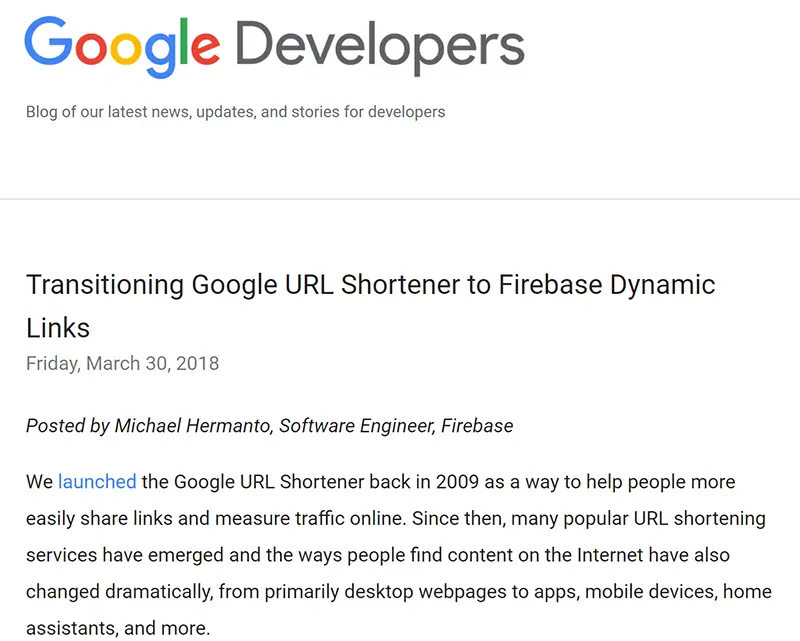 But, don't worry. We have figured out how you can deal with long URLs from here on. There are plenty of URL shorteners available that will do the job just as well as goo.gl and some of them even come with additional features. You will find that most of these URL shorteners can be used for free, but in some companies, to access additional features such as creating Vanity URLs, accessing the analytics, altering the link it redirects to, you might have to pay a certain amount.
Usually the additional features URL shorteners have are the most valuable ones. Having a nice short link is awesome but you do want to track how many clicks you get at it. As long as you don't use an email template builder or built-in social media analytics, you don't know whether somebody clicked your link at all. So, an URL shortener is a nice solution.
The

list of URL shorteners
We have a full URL shortener list of the best Google alternatives with their price, special features, and a short description.

Bitly is one of the largest and best free URL shorteners (more than 600,000 links a month) in the market. It is free to shorten URLs using Bitly and to access some other additional features such as viewing analytics, creating vanity URLs, two-factor authorization. These links that Bitly creates never go down unless their services are stopped. Bitly is also the best service for tracking links. But to get features such as account management, better user support, better API access, you'll have to get the Bitly Enterprise, which costs $995/month.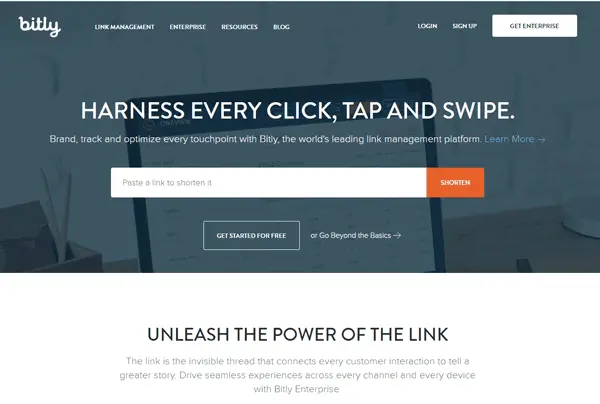 Rebrandly is another popular free URL shortener. It takes a different approach to link shortening by creating branded and customized links. Branded links are different from the usual shortened links as they include your personal or company's domain in it. This means that it also doubles up as a promotion. Rebrandly is great for task automation and the domain registration and setup comes integrated with its service. With the free account, you get 1,000 links on one custom domain but you will have to pay for additional features that are available through other plans such as Smart ($29/month), Pro ($99/month), and Power ($499/month).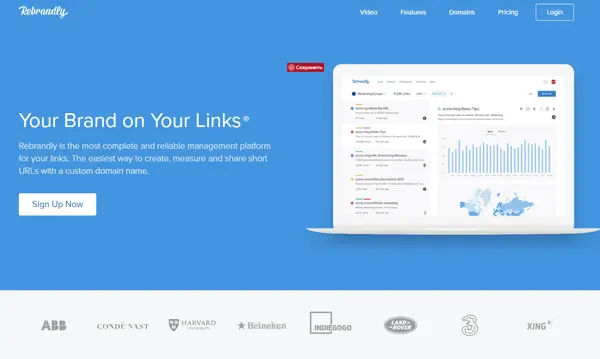 One of the main selling points of Sniply URL shortener is that you can add custom call-to-Actions (CTA), which help brand your website and get better conversion rates. It provides analytics and conversion pixels (which track actions that take place on your website). Sniply even offers A/B testing and customization options for color, design, page placement, URL text, and domain.
Being one of the best tools for marketing, Sniply is a bargain compared to its competitors, with plans such as Basic ($9/month), Pro ($29/month), Business ($59/month), and custom pricing for the Enterprise package. And to test it beforehand, you can easily sign up for a 14-day free trial.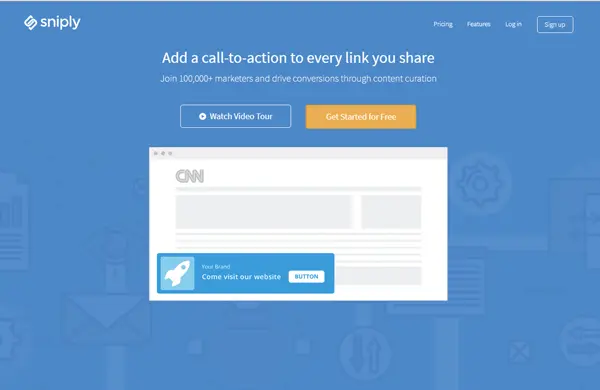 TinyURL has been providing shorter URLs since way back in 2002. After you input your long URL, it will suggest a shorter tiny URL that you can also customize to make your alias more meaningful and descriptive. It even offers a toolbar button option that creates a URL for the webpage you are currently at and can also make shorter URLs that you can use to redirect someone back to your site. Alongside creating a shorter link that will never expire, TinyURL is also best for a quick, efficient, anonymous use. TinyURL is a free service and you don't even need to make an account to use it!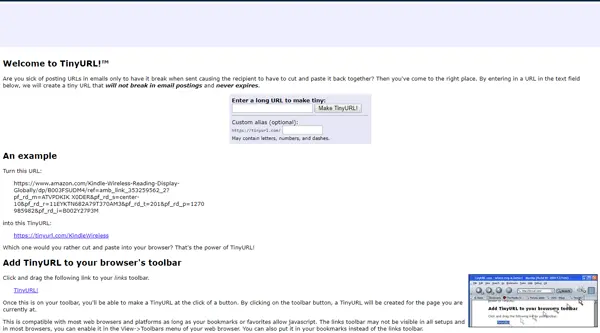 Buffer is a social media planner which schedules posts and then, posts it in the accounts that are connected to it. Although buffer isn't a URL shortener by itself, it uses bitly to shorten the user's URL and post them.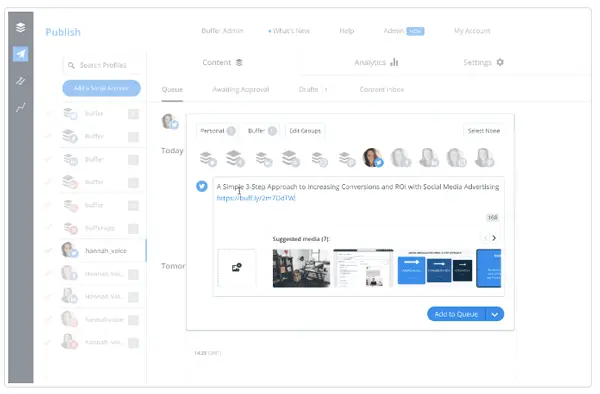 YOURLS stands for Your Own URL Shortener. By creating your own URL shortener, you don't have to use third-party services and you can add your own brand name as a promotion as well. It's basically an open-source software that'll help you make and keep track of the URLs.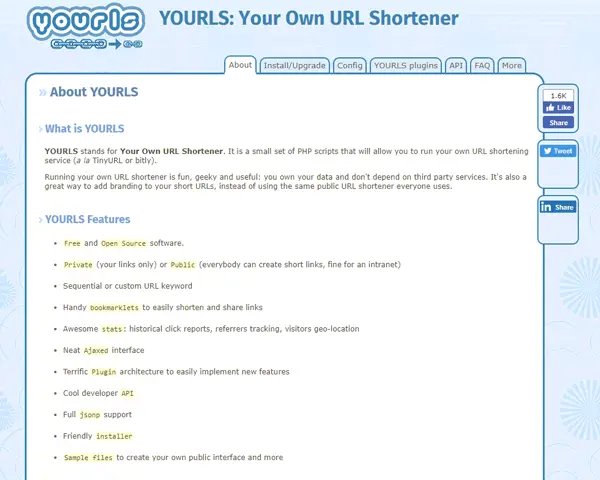 Tr.im is a marketing tool that is more than an URL shortener. It also helps improve your click-through-rate. You can customize your vanity URLs, brand your message better and even improve engagement with your audience. With Tr.im, you can create your own keyword, so each link would be tr.im/[keyword]. By using tr.im, you can even set your targets, which means that users will be redirected a specific destination (that you set) if they meet the criteria you set (their location, the device they're using).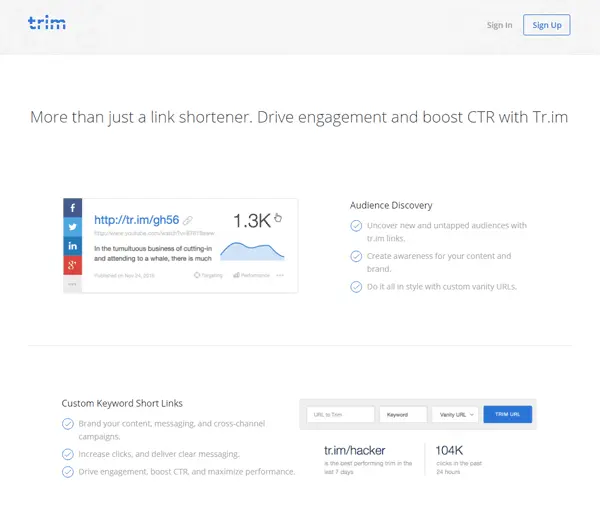 Is.gd is a free and renowned URL shortener that provides custom shortened URLs and detailed statistics. It allows to generate alternative links in 19 characters. Depending on your requirements, they could be longer as well. With is.gd, you can even shorten URLs that are 5000 characters long. Because their links are permanent, they cannot be deleted after being created. You can view the statistics on who has visited your shortened link when you turn on automatic previews. Is.gd is a great service because it is free and for this URL shortener no sign up is required.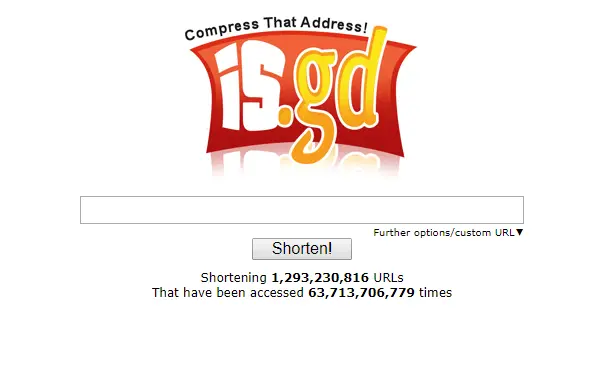 While most URL shorteners require payment to gain access to additional services, adf.ly does the exact opposite. If an URL is opened by people, then you'll get money in return. The person who opens the link has to bear through 5 seconds of advertisement before they can skip it and go to the site.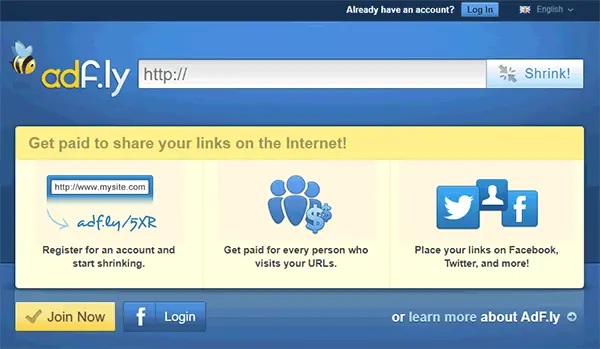 You can make your own custom domain with Bit.do by creating a URL that has either your own name or your company's name. Because of this personalization, your website links will be easier to understand, won't contain confusing characters (O or 0), and will also be readily found by search engines. This greatly improves your odds for better Search Engine Optimization. One of Bit.do URL shortener's best features is that you can access real-time statistics for your URL including user clicks, referrer sites, page views, and even user's IP number.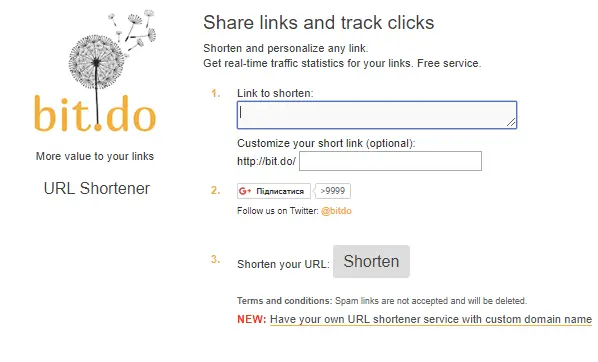 Mcaf.ee
Using this Google URL shortener alternative, you can say bye-bye to malware sites. It uses Global Threat Intelligence to fight against anything bad that the link might elicit. And, unlike other URL shorteners, the Mcaf.ee has a reverse function, where if you input a Mcaf.ee address, it reverts it back to the long URL. The Mcaf.ee shortener is free but it doesn't have many features aside from shortening URLs and better protection.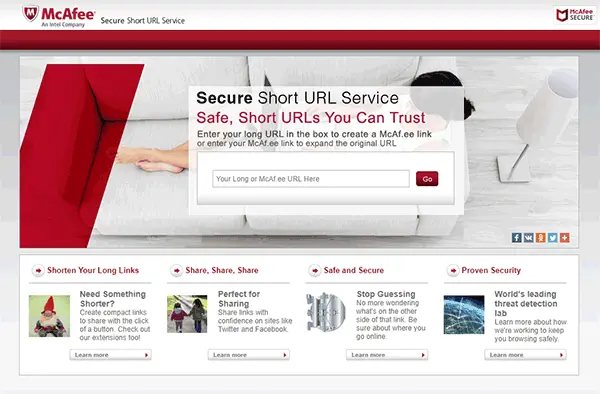 Because of its simplicity, soo.gd has garnered huge popularity. This link shortener is free and has a very user-friendly interface. It lets you customize the suffix of your URL so if you choose to input "shortener" in the link, your new shortened URL will be "http://soo.gd/shortener". Alongside giving your shortened URL in just one simple step, it also gives you a QR code that you can scan using your mobile.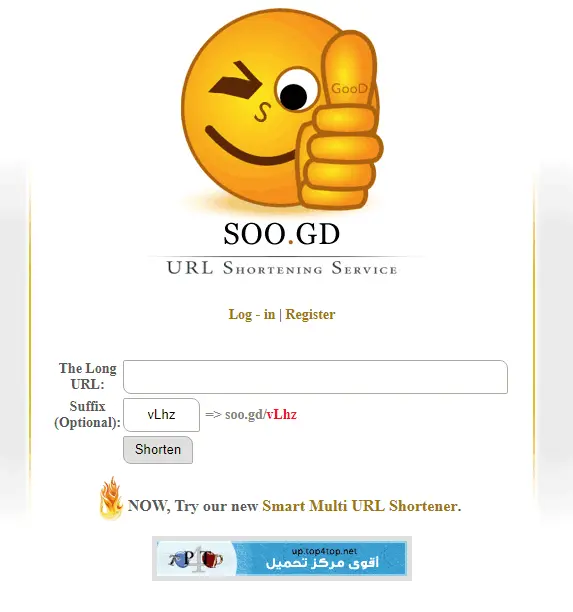 The bc.vc prides itself on being a modern URL shortener. It's free to use this service. The users of the bc.vc can be divided into 2 categories, advertisers, and publishers. The publishers shorten the link and share it, where the advertisement from the advertisers play for a given time and then it redirects to the actual site. With this setup, the publisher of the link will be paid for each person who clicks on the link.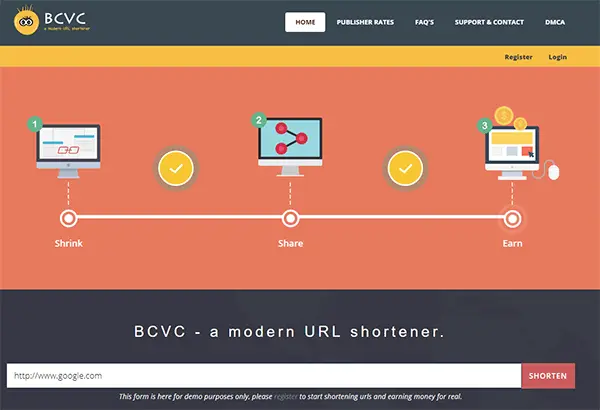 Short.cm is a URL shortener which allows you to directly share content with your audience. By connecting with your social media, you can schedule your posts. You can also make your shortened URLs have multiple domains and subdomains to promote your brand better. Even the analytics are more in depth, from which location a user clicked on the link to what device was used, and even which social media the click was shared from.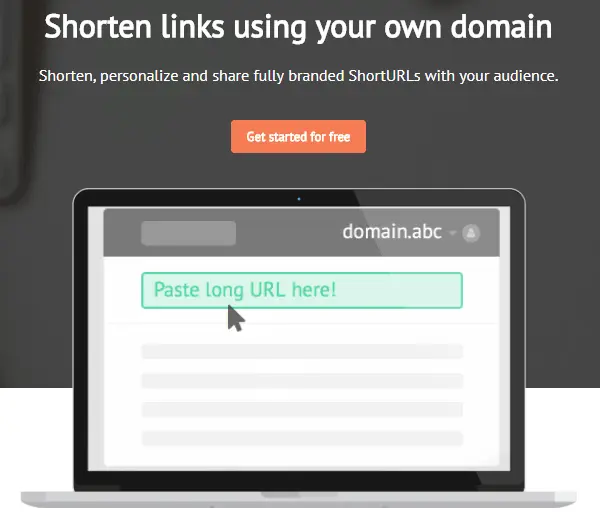 The Shortswitch.com URL shortener allows the user to use their own domain and subdomain, which makes the link trustworthy. Furthermore, shortswitch.com is integrated with Google Analytics. For additional features such as customer support, filtering the created links by date created and users, and so on, you'll need a paid plan. It is available in Basic ($20/month), Premium ($100/month) and Enterprise ($250/month).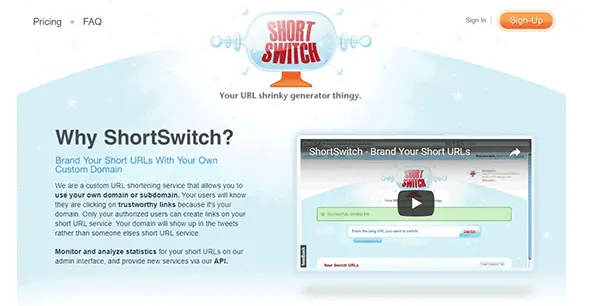 Tinycc.com helps the user shorten the URLs by creating user-friendly links. It also provides live link editing, so that you can use the same shortened URL to point to another site later on. And, unlike other URL shorteners, Tinycc.com offers a unique payment plan, where Tinycc.com enterprise offers custom features and prices according to your needs. There are also fixed plans such as Basic ($9/month), Business ($29/month) and Pro ($50/month).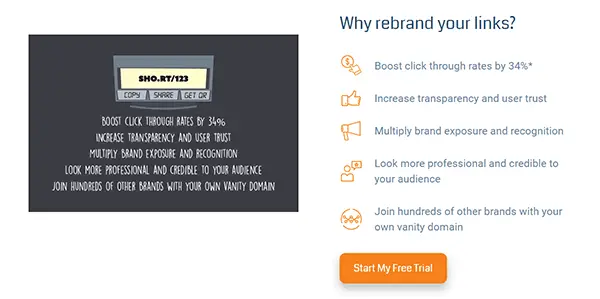 With Clkim.com Google shortener alternative, you can set up your own branded domain. It is also easy to monetize your links through this service. You can use its analytics (referrer tracking, geo reports, device insights) for better engagement and traffic. Furthermore, setting up this URL shortener isn't a hassle as it comes integrated with advanced automation tools. There are three packages available: Core ($12/m), Business ($84/m), and Expert ($120/m). However, all three plans come with a 14-day free trial so you can test whether or not you like the service before purchasing.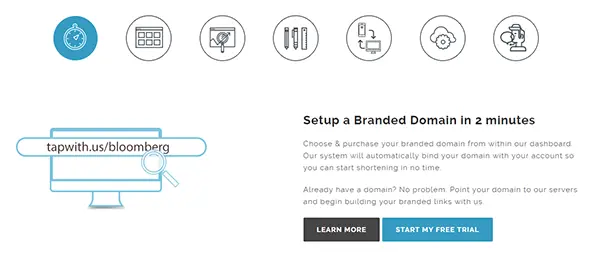 Conclusion
An URL shortener service is a really handy tool for any marketing manager. You always want to gather as much data as possible. And sometimes you can forget where your links have been posted. By constantly using a link shortener you make sure not a single click goes unnoticed, which is nice.