The Essential SaaS Tools to Boost Your Startup [Updated 2023]
1. Websites
2. Project management
3. Email Marketing
4. Social media management
5. Video conferencing
6. Data storage and file sharing
7. Design
8. Video marketing
9. Sales productivity
10. Live chats
12. Marketing automation
13. Financial management
Being a startup founder is one of the coolest jobs in the world. You can enjoy a long-term journey of building the project of your dream, but you have to consider how you are going to take care of your management activities: marketing, communication, saas app development, and finances.
If not supported by an angel investor, startups are on a short budget, time, and manpower. However, today you can find a considerable number of SaaS tools (software as a service) that can help run things smoothly and eliminate headaches.
This set of SaaS tools for startups will help you get your business up and running quickly and stay on top of the game:
Websites
This immensely popular website platform is a great way to build your website or blog without having to code much. It offers an amazing selection of themes, customization options, and an intuitive user interface. The platform is very flexible, and almost everything is free. To reap maximum benefits from this platform and to create a fully customized website, you should choose a professional WordPress website development agency.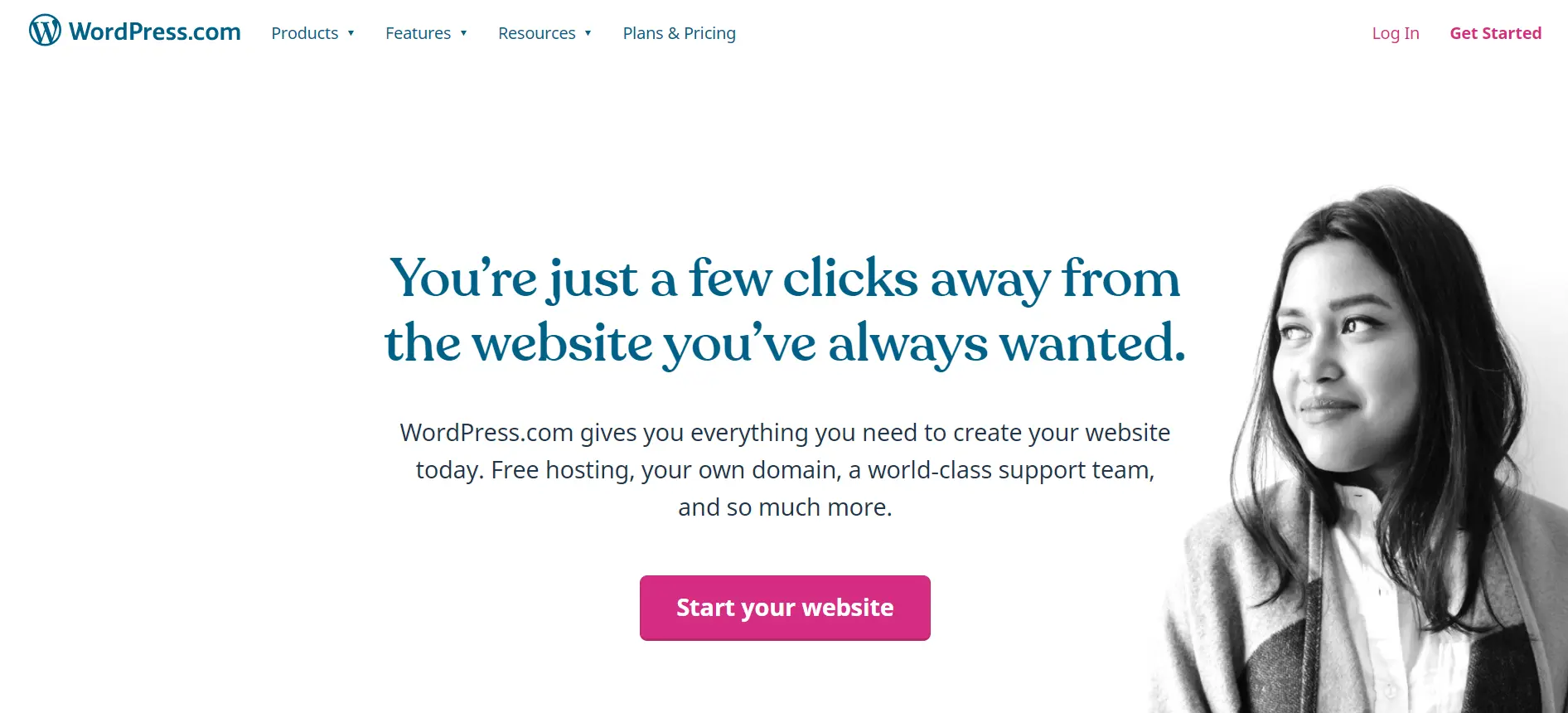 This full-blown analytics tool is an absolute must-have if you're going to review the progress of your website and keep track of all the relevant statistics. Google Analytics is known as one of the best solutions for viewing not only essential but lots of advanced details about your website traffic. Furthermore, the tool shows the live traffic status of your online resource. You don't even need to install any software. All you have to do is to put the Google Analytics script in the website code. A few clicks, and you can see all the statistics that affect your startup growth.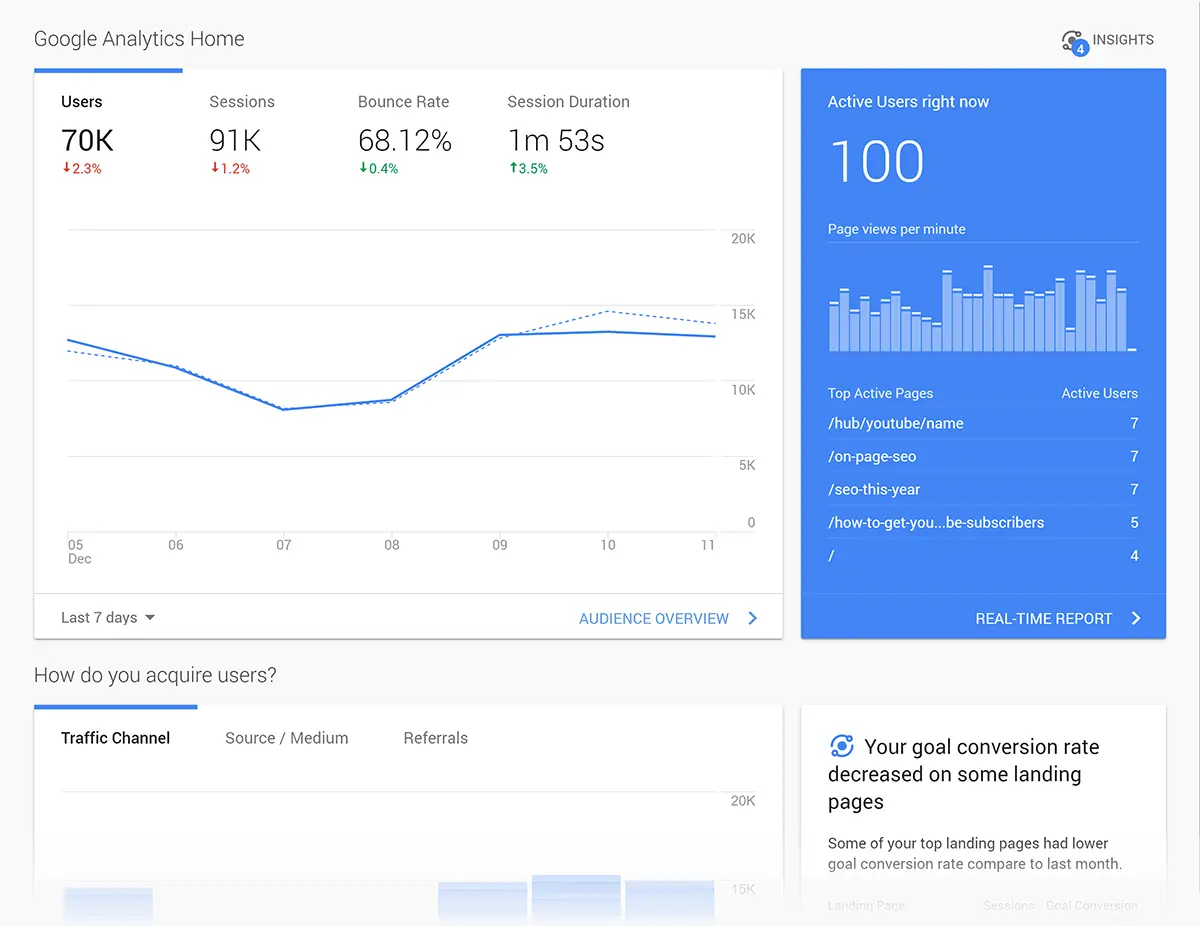 source: backlinko
If you want to make things even easier, try Squarespace. It is a convenient drag and drop website builder that will help you create an online space for your startup without coding or setting up a web host. Squarespace offers a variety of themes, a nice set of features, and is extremely user-friendly. Although it's really easy to use, the builder isn't as customizable as WordPress. On top of that, Squarespace isn't free (however, it does offer a free trial). The cheapest plan will cost you $12 per month.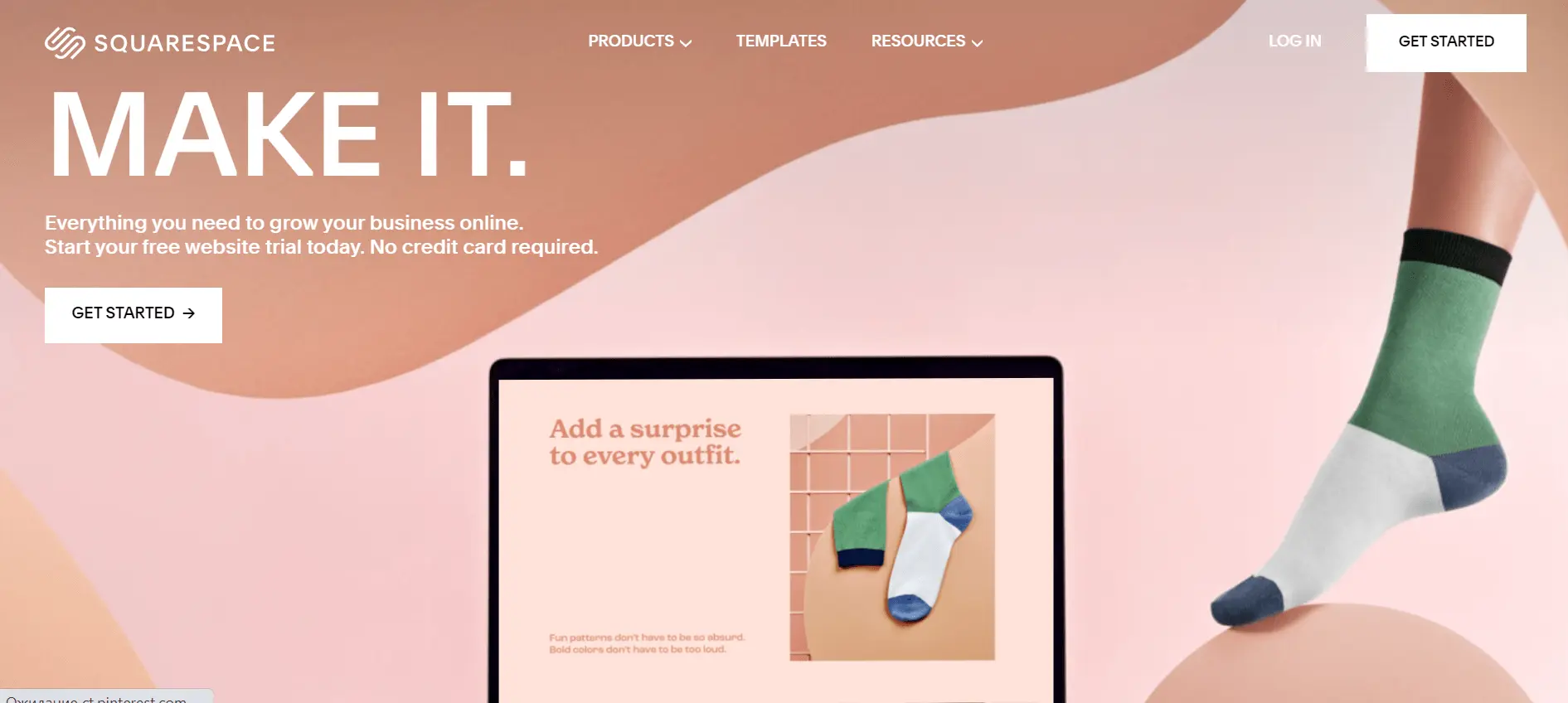 Project management
This SaaS tool is the best way to coordinate team communication. This is a kind of hub where everything comes together: here you can bring multiple conversations into one place, host group discussions, transfer files, and search through conversations archive. Another fantastic thing about the platform is that it allows you to integrate 1,000+ of your favorite applications and services, such as Google Drive, Jira, Hubspot, DropBox, and many more.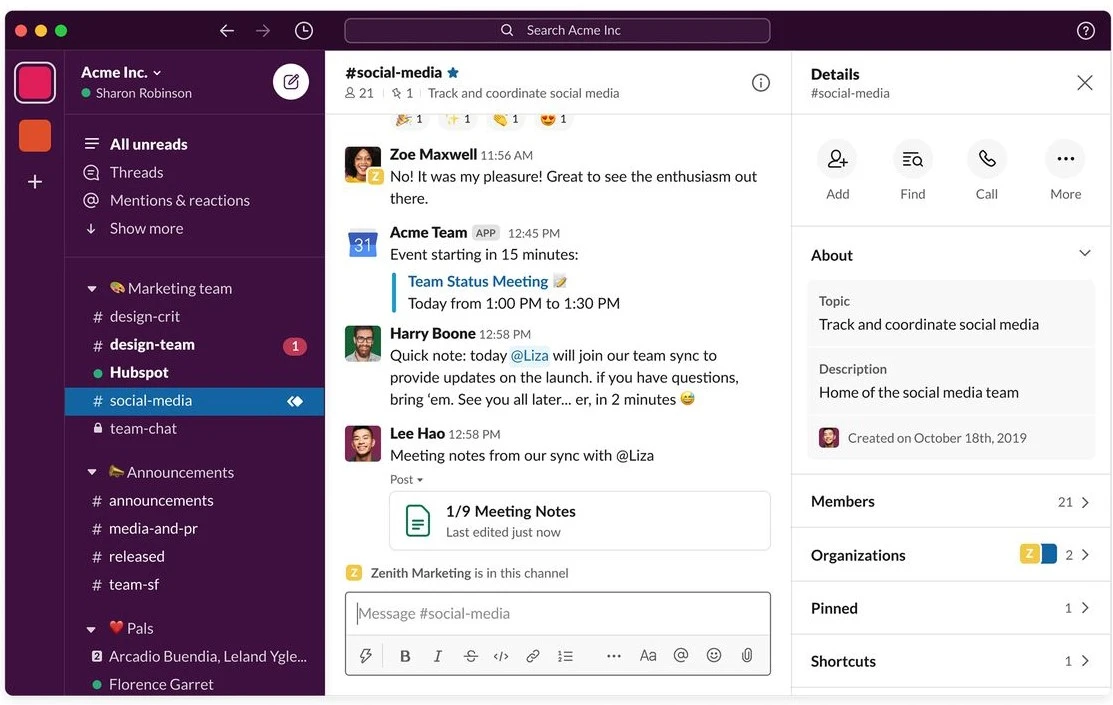 source: The Verge
With GanttPRO, it is possible to work alone or create a workspace for all the team members. You can set roles, assign tasks to project participants, monitor project progress, comment, add attachments, etc.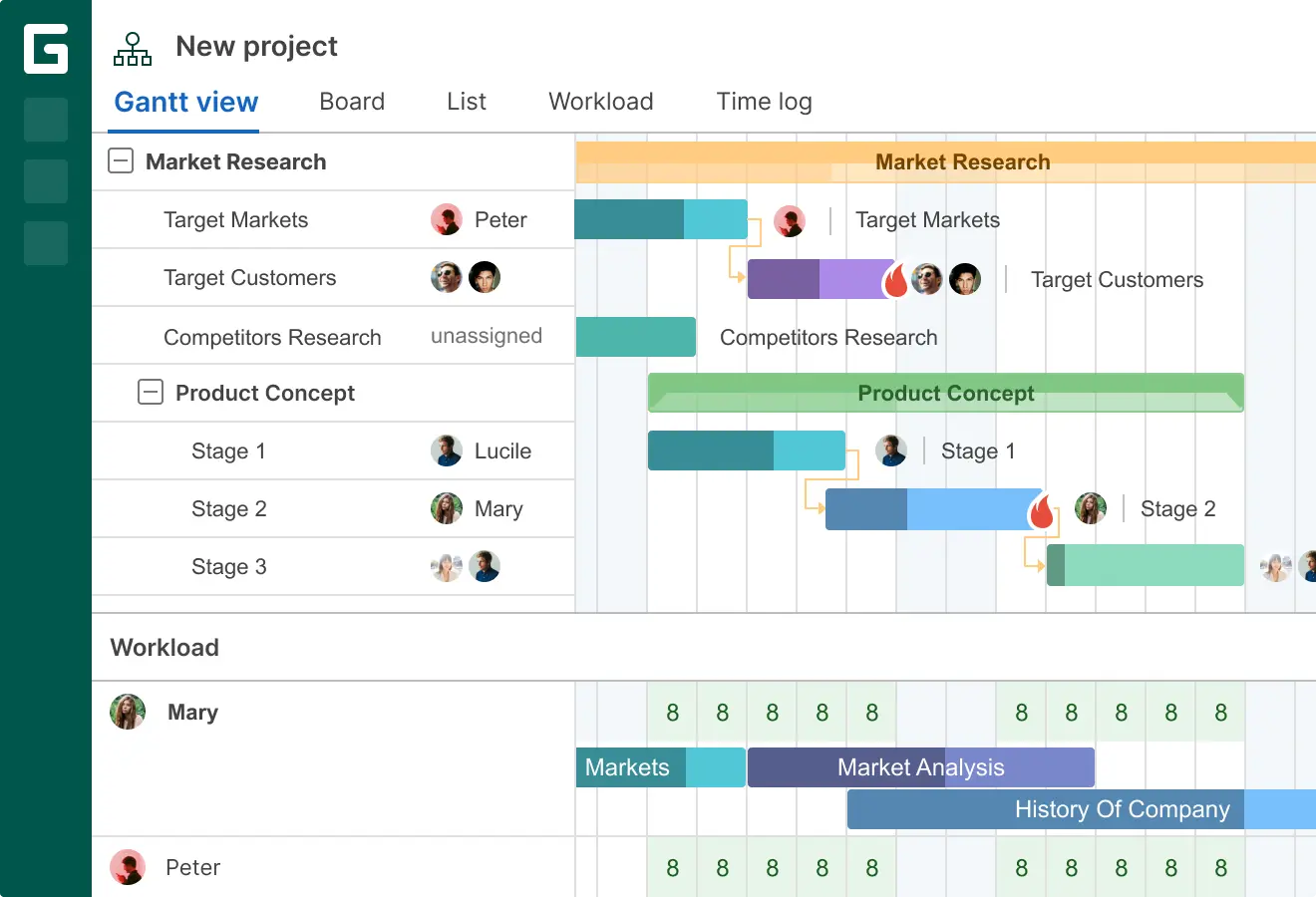 Another great project management and collaboration tool is Trello. It has boards where you can add cards that represent tasks. Assign any of these tasks to your team members and track the progress. On top of that, it is possible to make various to-do lists, indicate what projects you are currently working on, discuss tasks, vote on ideas, set deadlines, etc. Furthermore, you'll love the fact that Trello is compatible with popular tools Google Calendar, Gmail, Dropbox, Litmus, Slack, and many more.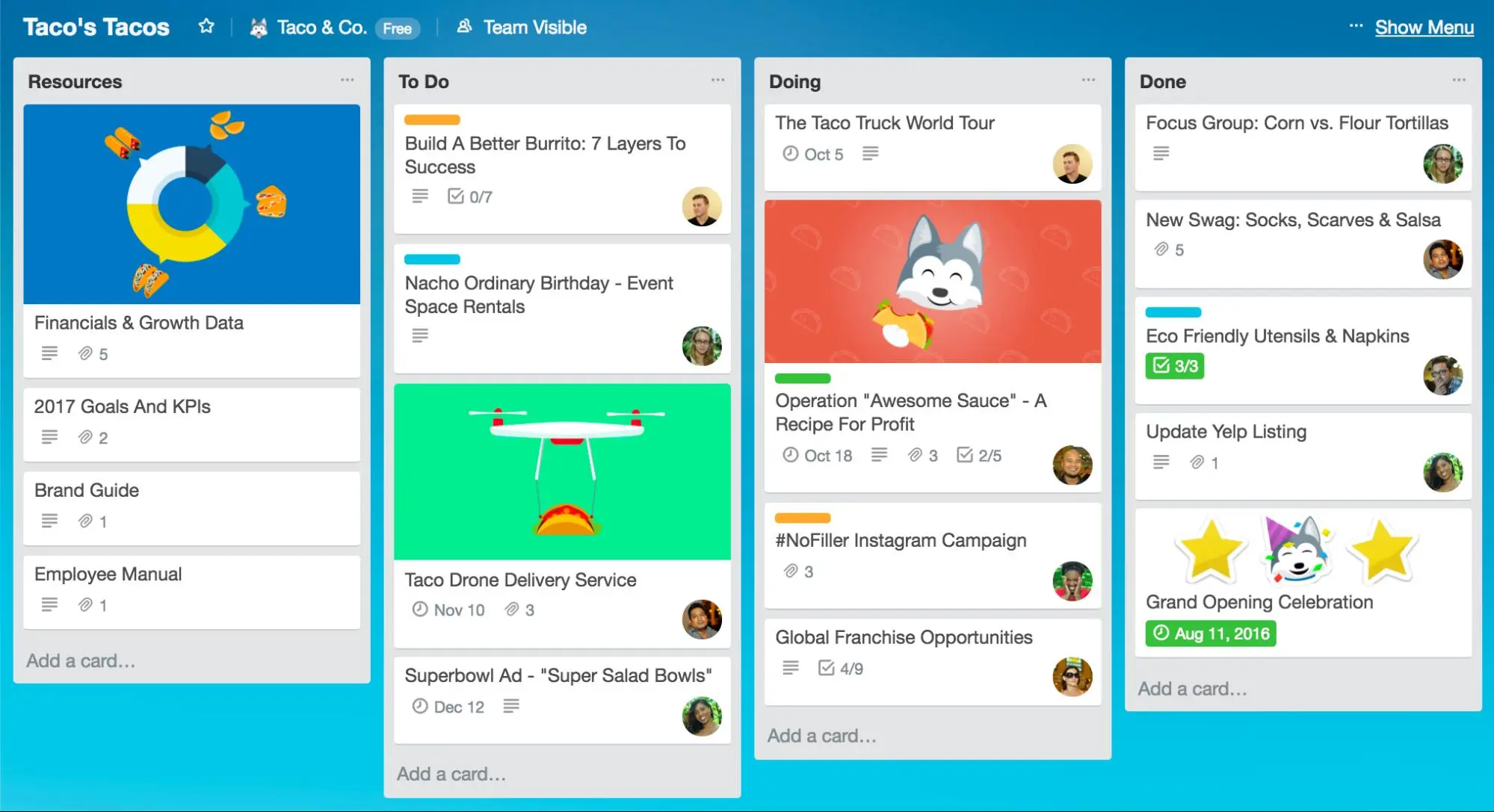 source: Timeweb
Email Marketing
In 2023, if you want to get sales with email marketing, it is no longer enough to send a great campaign to your subscribers. People are bombarded with tons of promotional emails every minute. That's why you need yours to be different. And here is when a professional email footer can help you stand out. Newoldstamp is a handy HTML signature generator that can help you build a professional and visually appealing corporate signature with a vast selection of customizable templates. It provides multiple user access from a dashboard and allows managing the signatures of your team.
This marketing automation software helps organizations automate and measure marketing engagement, tasks, and workflows. Marketo allows B2B and B2C marketers to target qualified leads, produce lead-to-revenue opportunities and execute automated, personalized marketing campaigns across multiple digital channels.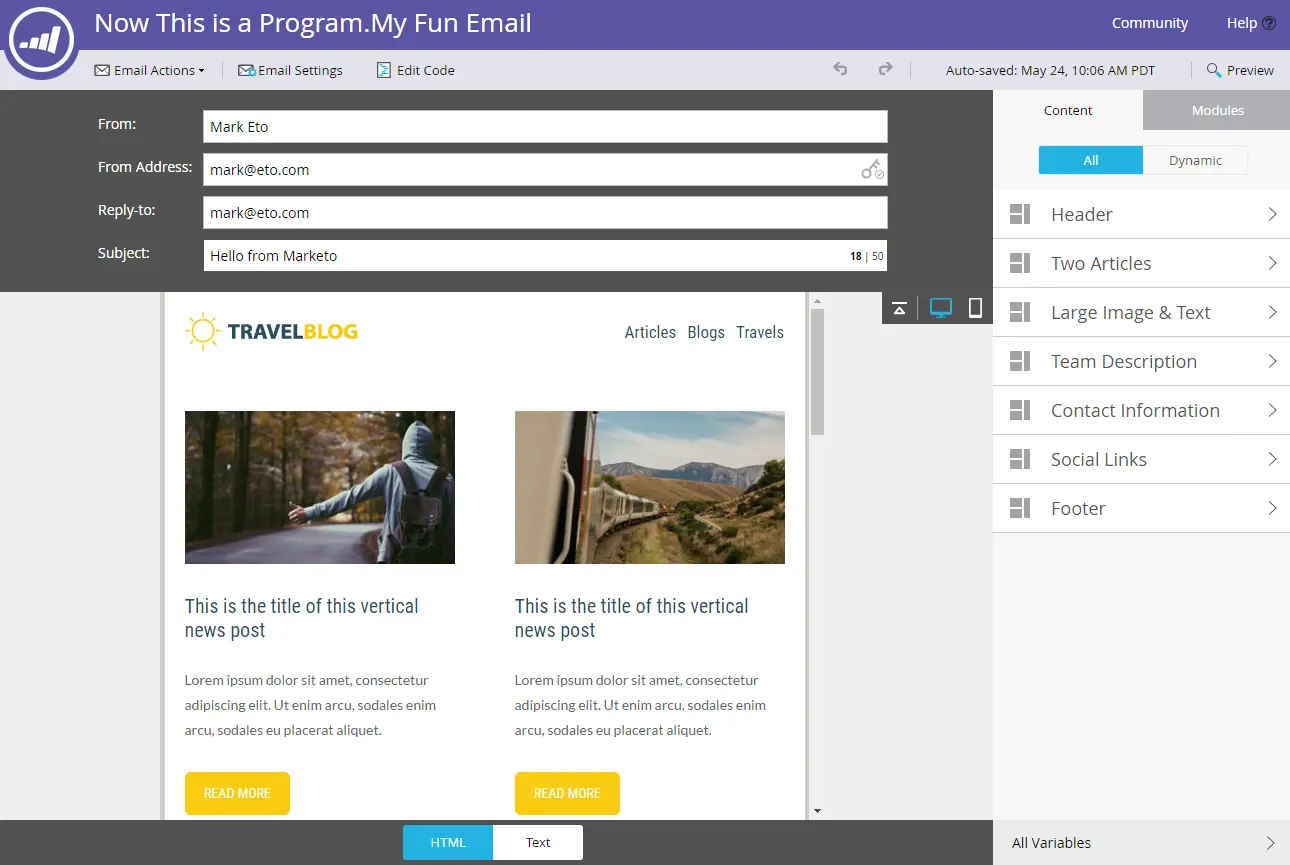 This marketing and automation platform with a very intuitive user interface, convenient email builder, and useful tracking & analytics features is on our list of the best tools for startups. In general, it has all the essential tools that enable you to attain a professional vibe for your startup when sending emails to your subscribers. The solution provides free email marketing for up to 2K contacts in the list and up to 12K emails per month.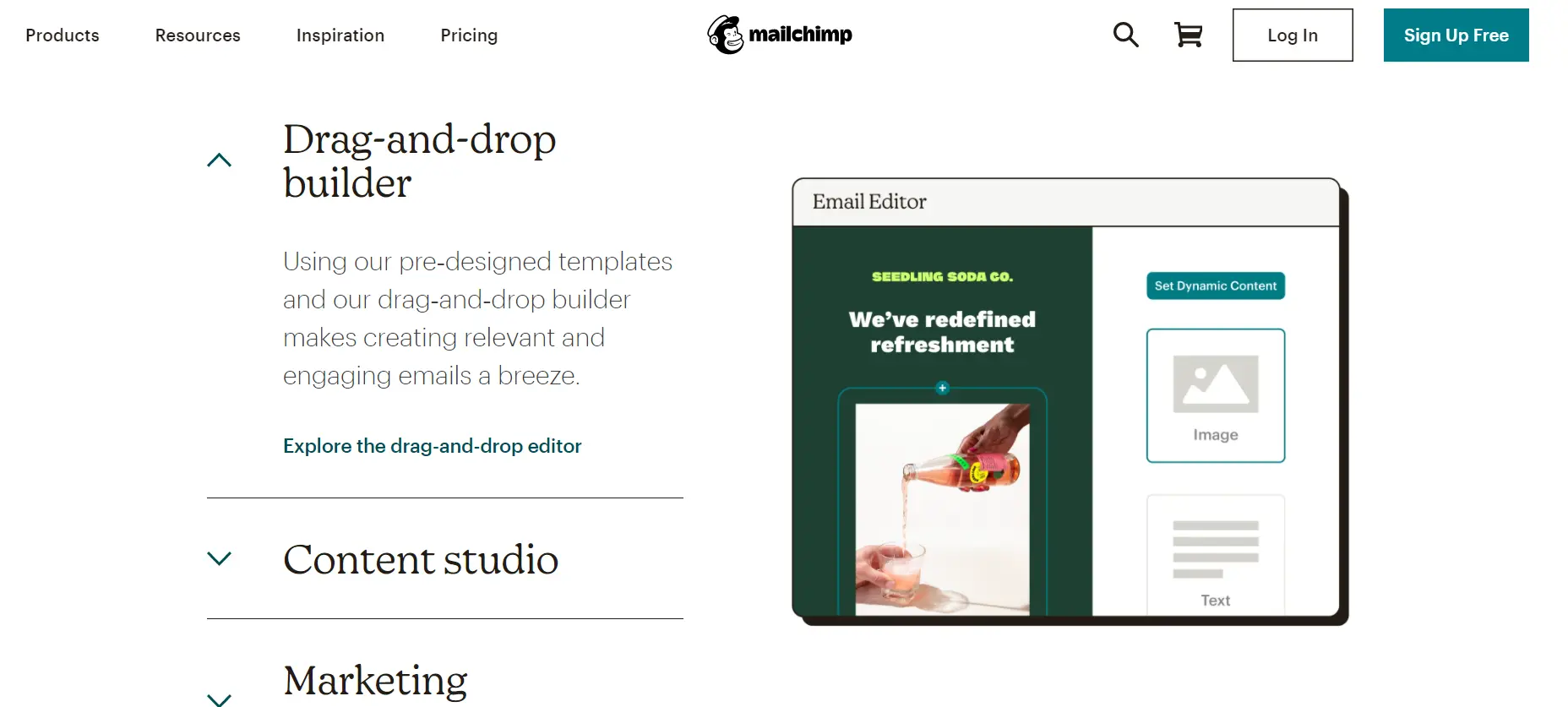 Social media management
It is one of the most popular platforms for streamlining cross-platform social media marketing. Includes auto-scheduling for posts, tracks brand mentions, supports multiple users, analytics, and reporting. The good thing about Hootsuite is the ability to monitor all mentions of topics relevant to your startup on social media.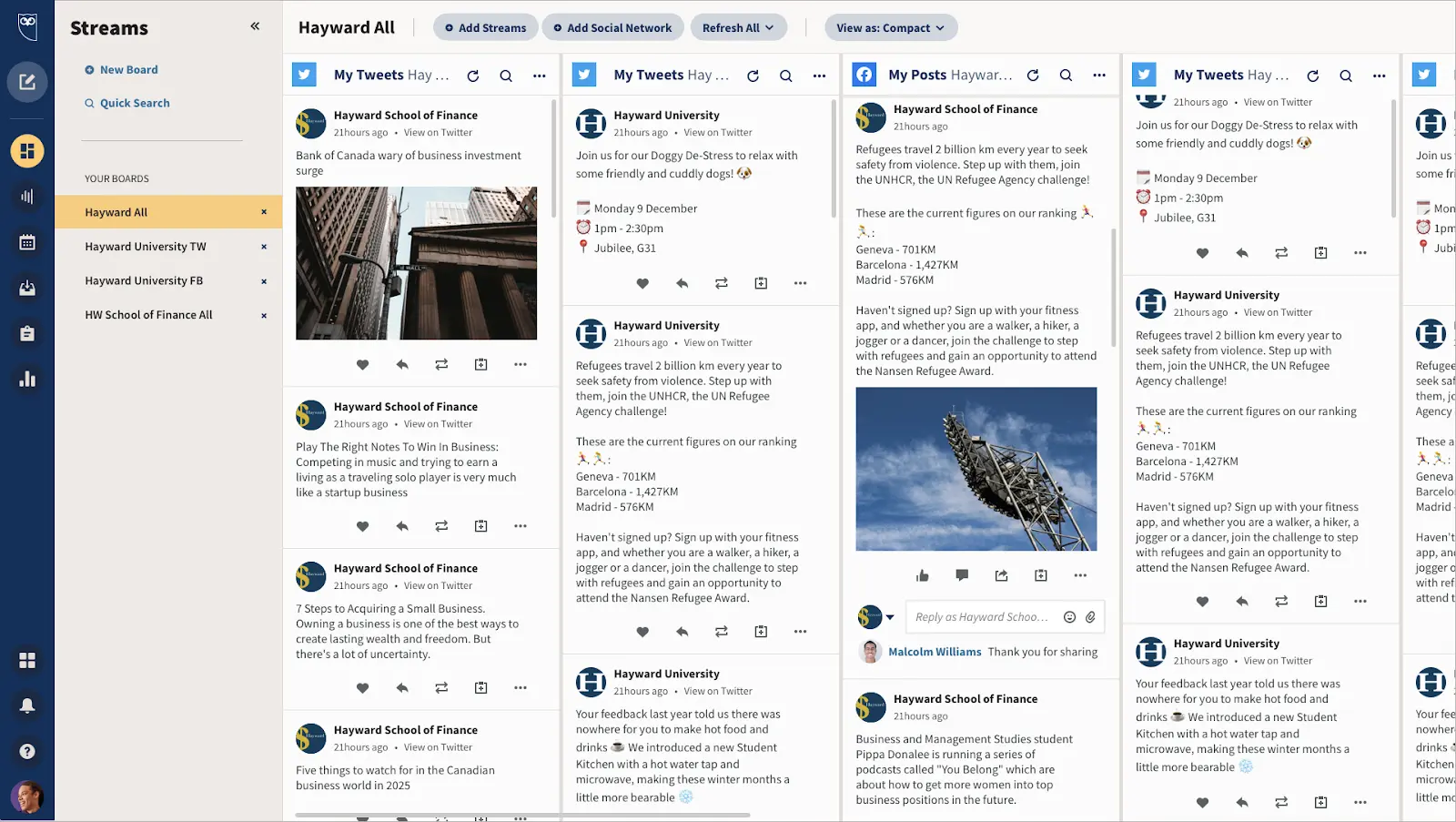 Buffer is another great solution that lets you schedule social media posts for your startup. It also provides features like creating tailored posts for each social network, responding to social conversations from a shared team inbox, and analyzing social media performance.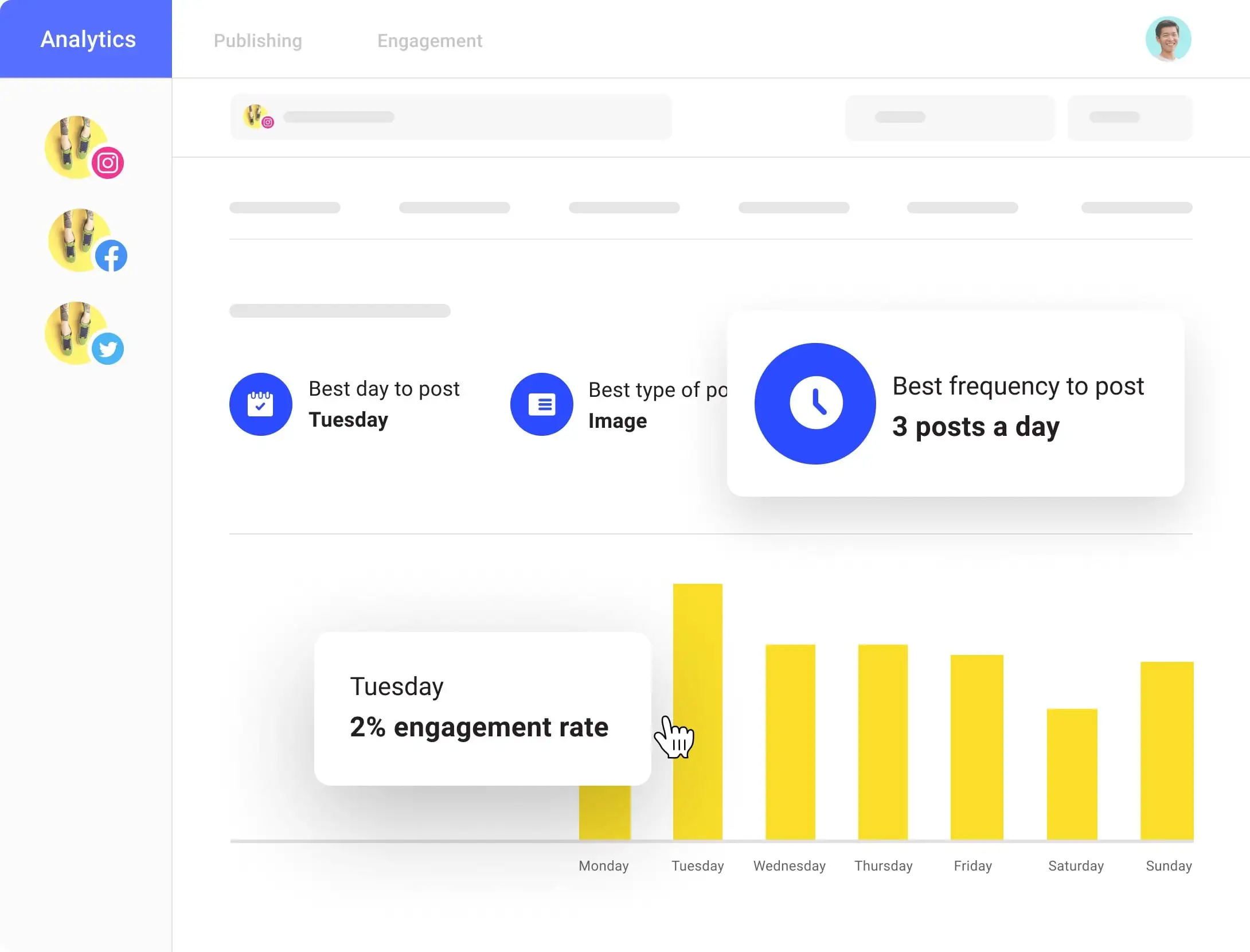 Video conferencing
A web conference tool that supports up to 25 attendees. GoToMeeting allows video conferencing, screen sharing, switching speakers, and, thus, is great for remote team meetings.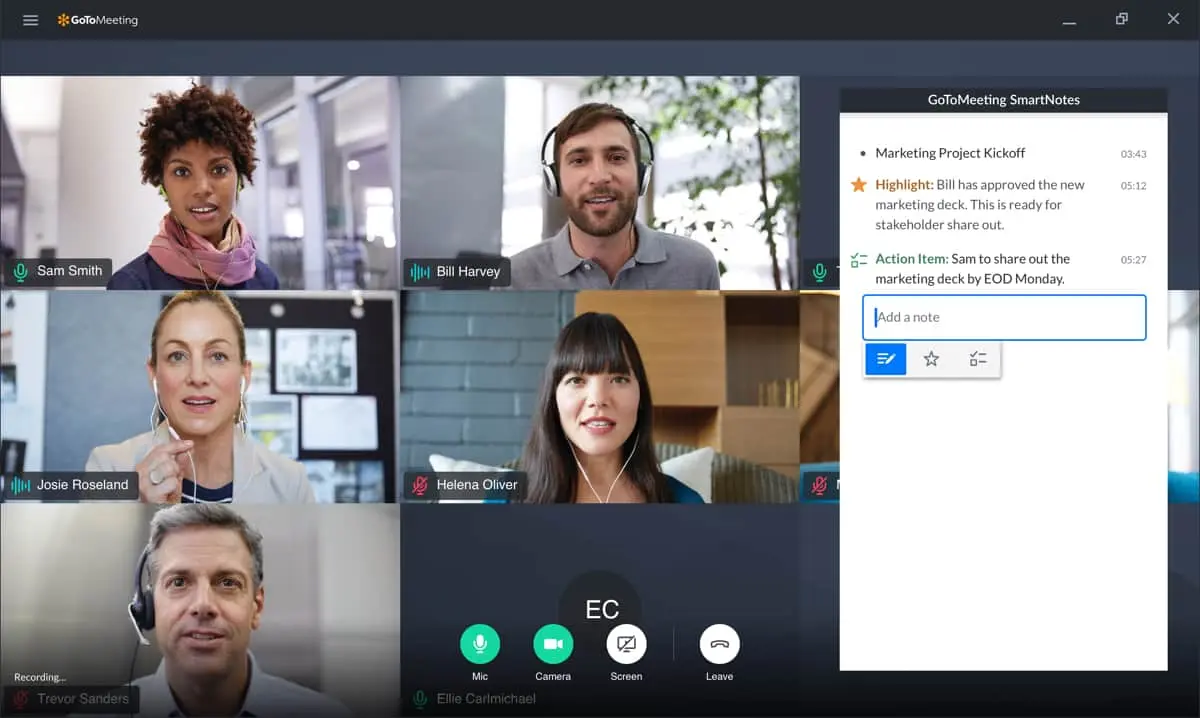 You can also try this web-based solution to share your video, desktop, and presentations with your colleagues and customers. It's free.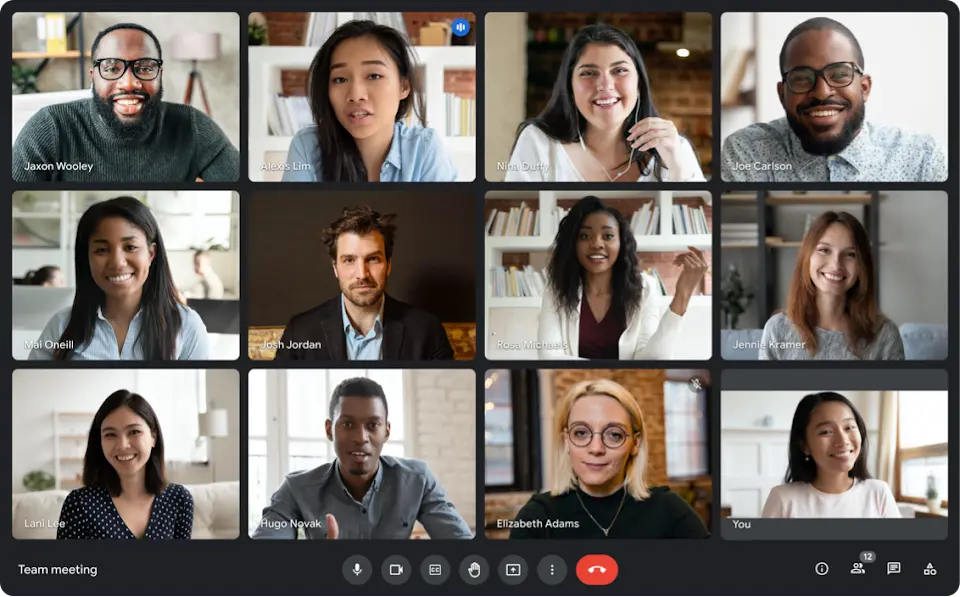 Data storage and file sharing
No-brainer cloud file-storage system, which makes your files accessible from any device with an Internet connection. Enables sharing files and folders, as well as automatic syncing.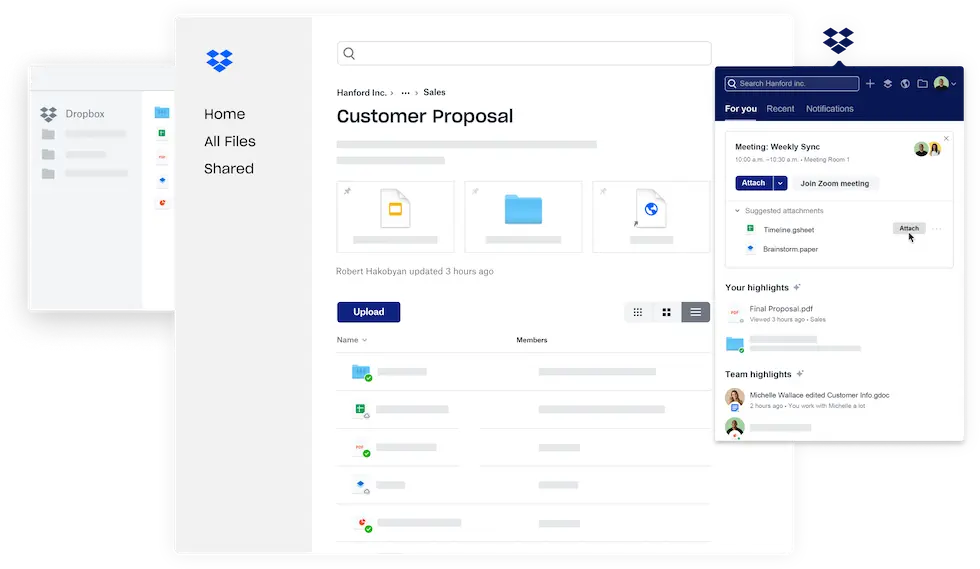 When growing your startup, you will need to work with documents a lot (create, edit, and share them). Google Drive is a perfect fit for collaborative projects because all the team members will be able to make edits and offer suggestions in the same online document at the same time using their devices. The first 15 GB of storage are free.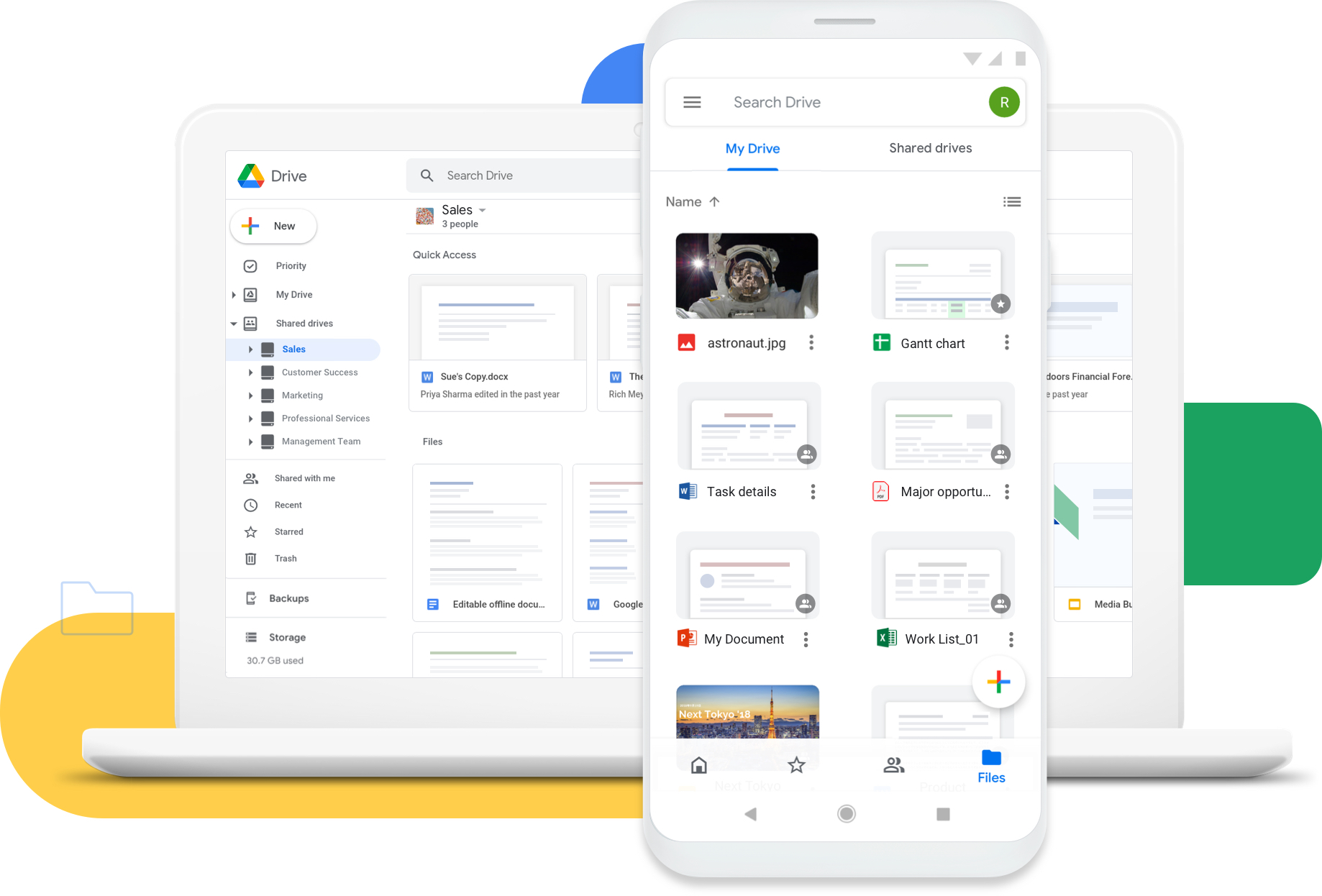 The tool saves and fills your passwords, payments, and other personal information securely. You can store up to fifty passwords on a single device for free.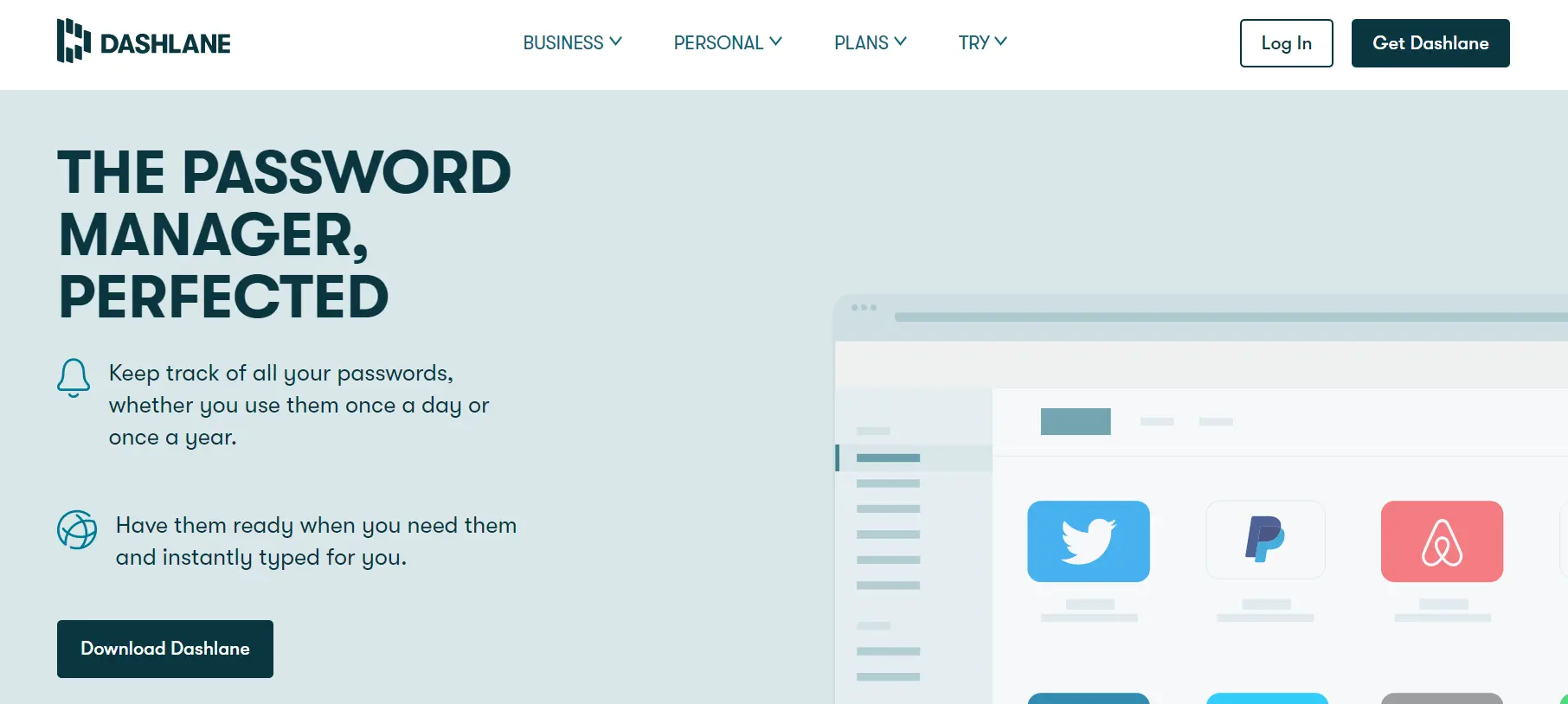 Design
If you can't afford to hire a designer at the beginning, you can try Canva yourself or ask anyone in your team. This tool can help you create professional-looking images with zero design skills. Canva's library has a wide range of images, icons, and other pre-designed templates to choose from. So you can easily create everything: presentations, posters, flyers, logos, social media posts, ads, business cards, brochures, book covers, invitations, and much more.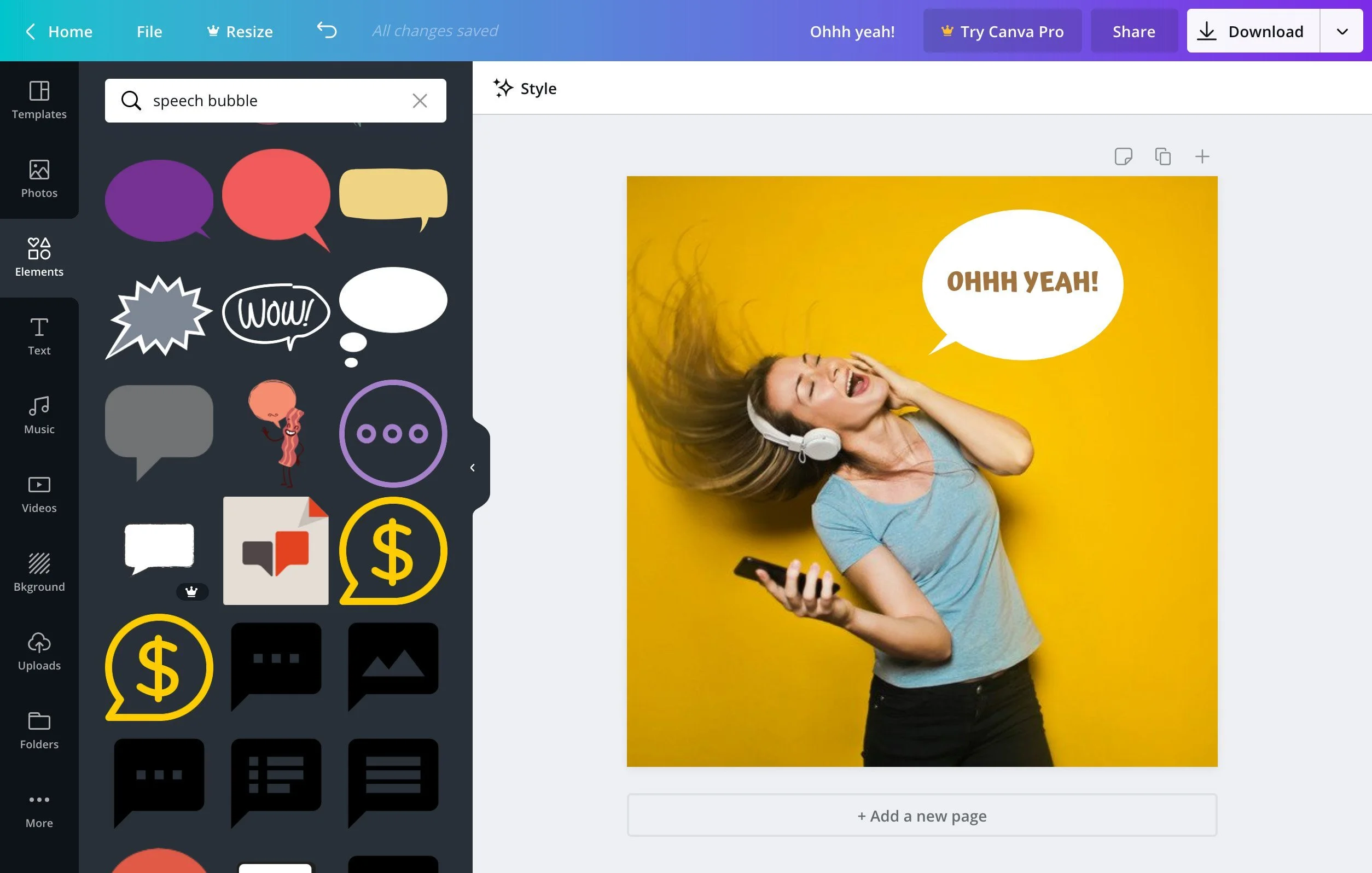 Intuitive drag and drop platform for creating infographics and data visualizations. It is handy if you don't possess any specific designing skills. Easelly is based on customizable visual themes with a built-in components library.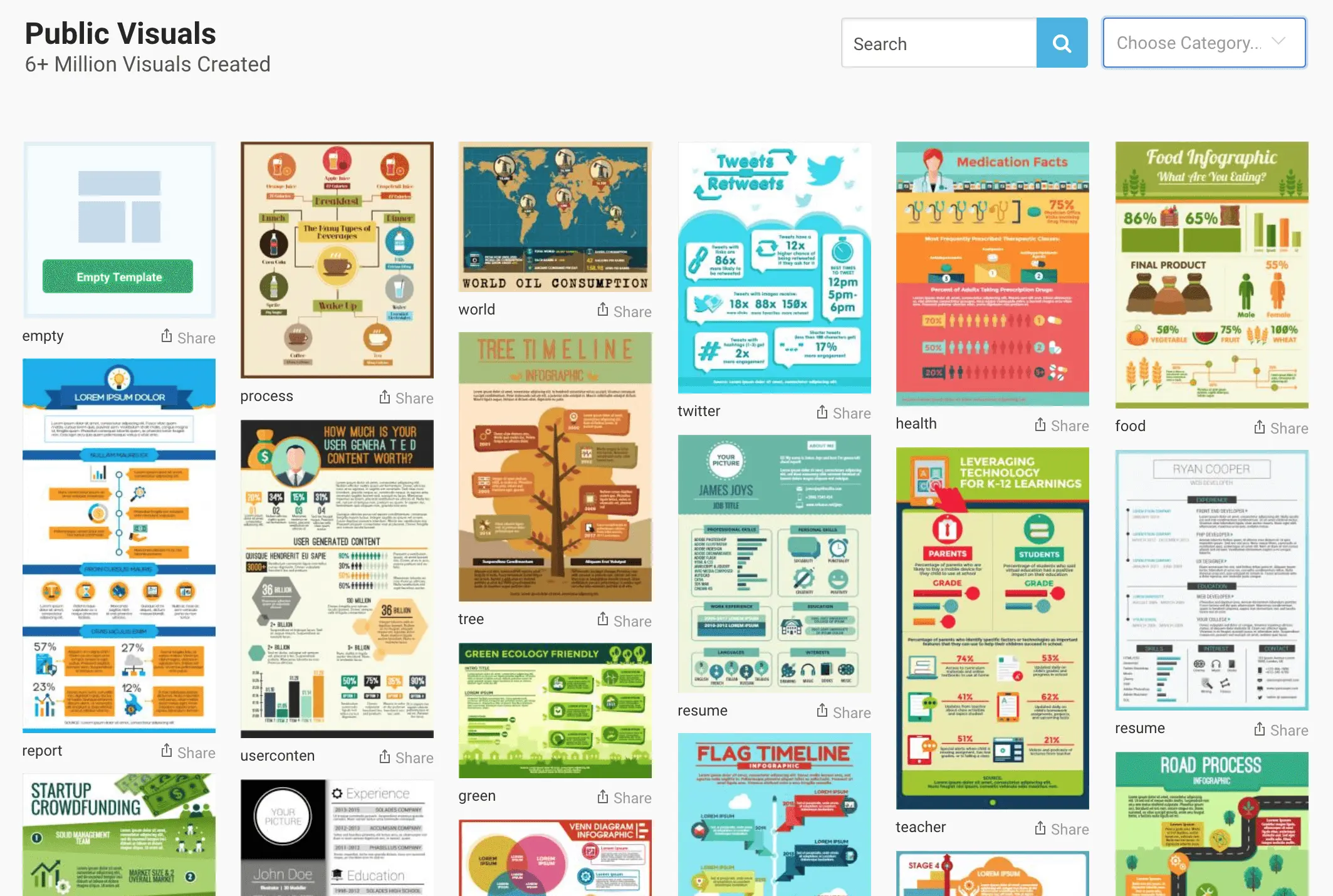 Video marketing
If you have a limited budget but still want to create a nice explainer video, you can try PawToon. This is an easy-to-use and affordable Do-it-Yourself animation platform.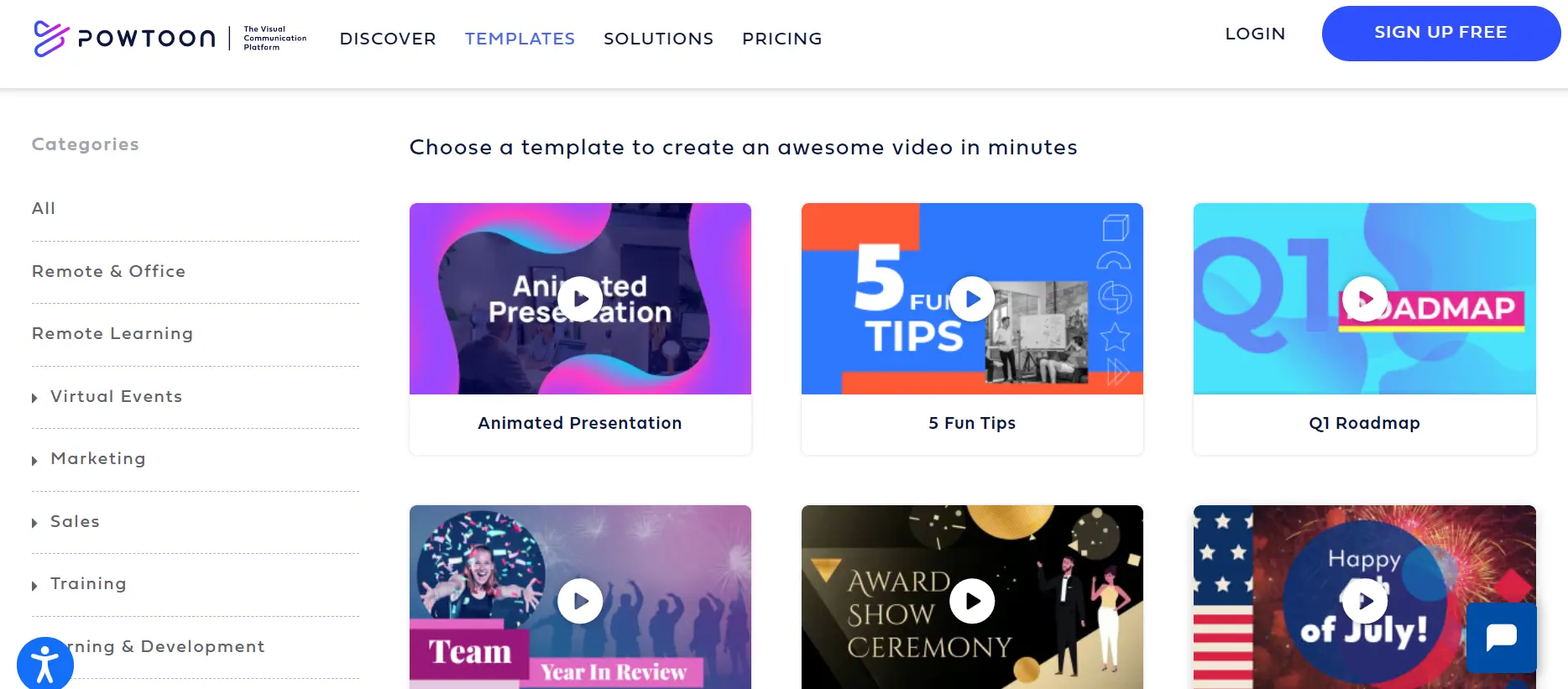 After you create a video, you might want to distribute it across various channels. Varool is a video marketing platform that will help you match relevant video content with the right audience. You only bring your video on the platform, and they distribute it. And you can get started on your first campaign with only $100.

Tubebuddy is a great choice for those who need a free video marketing tool with a wide selection of features. It is available as a mobile application as well as a browser extension. The tool integrates into your YouTube channel and helps you with search optimization, running contests, etc. For example, TubeBuddy can find high-performing and searchable video topics for you and then select the perfect titles and tags.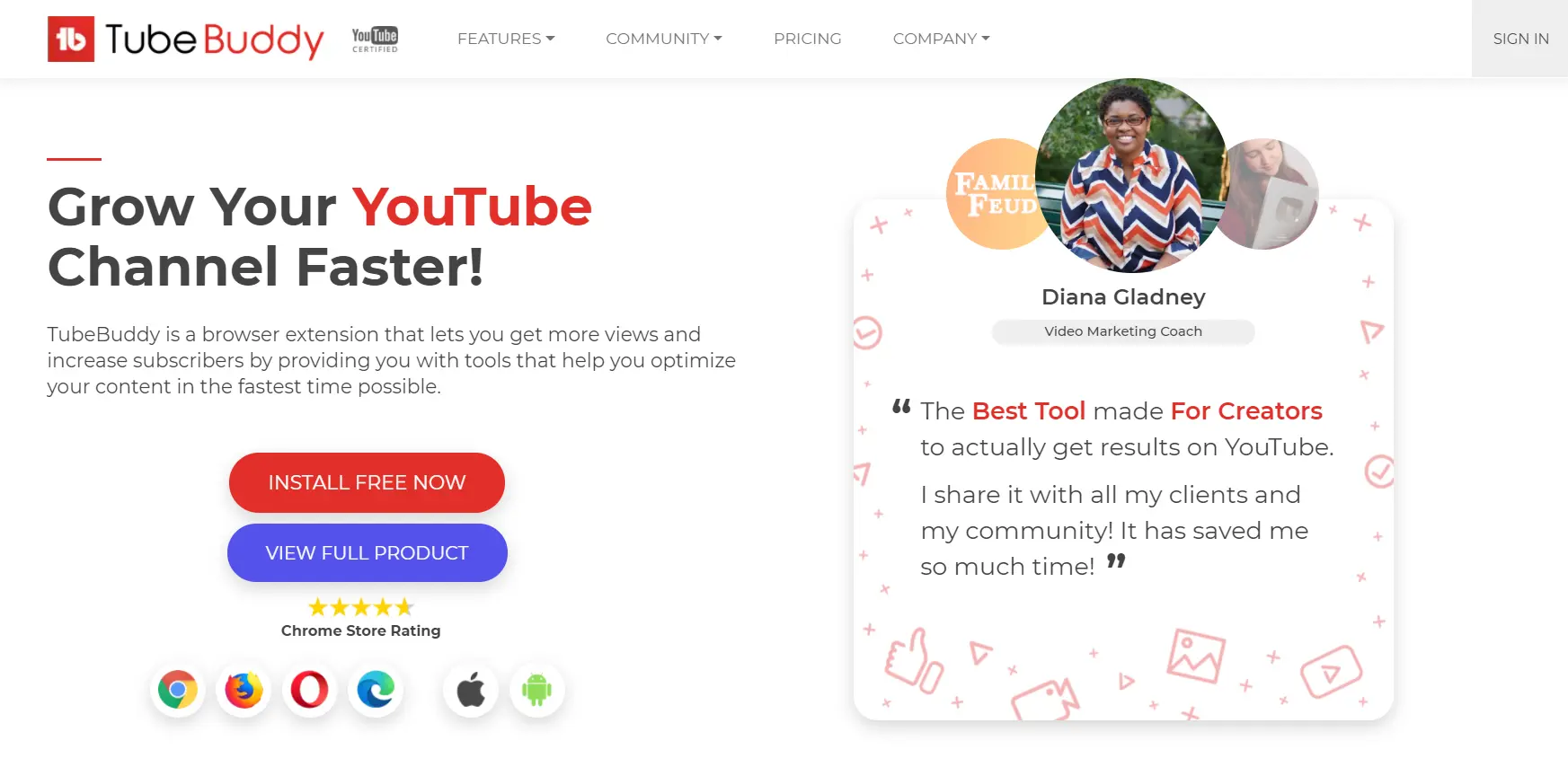 Sales productivity
This is a must-have tool for sales and marketing managers. It will help you reveal contacts of your leads and influencers. With FindThat, you can find verified professionals' email addresses, reveal emails connected to social network profiles, and search by name and company domain.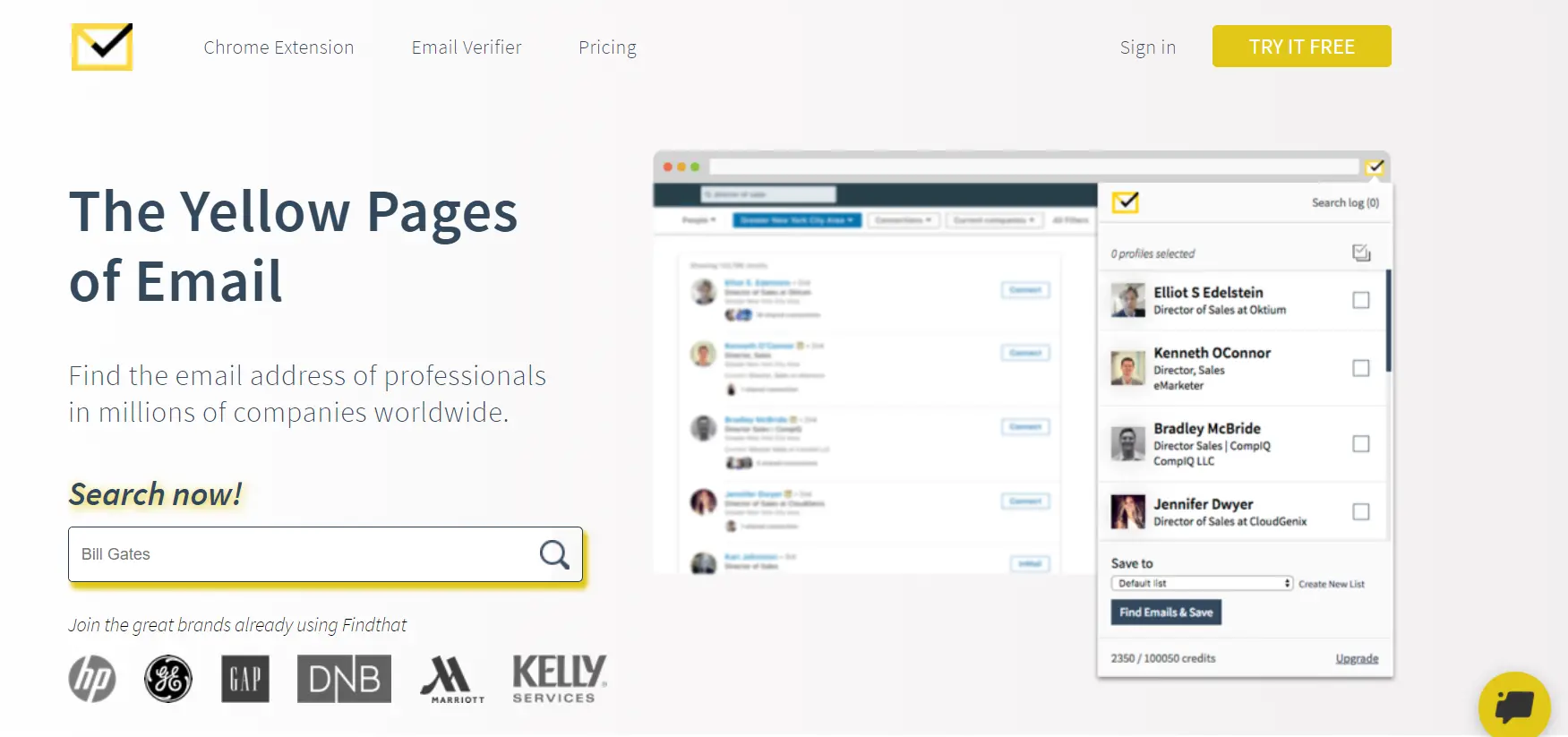 Albacross is the first-ever free B2B Lead Generation Network. It enables you to turn website visitors into leads and get extra information on companies interested in your business, such as pages they have visited, their chief decision-makers, and the ways they can be contacted.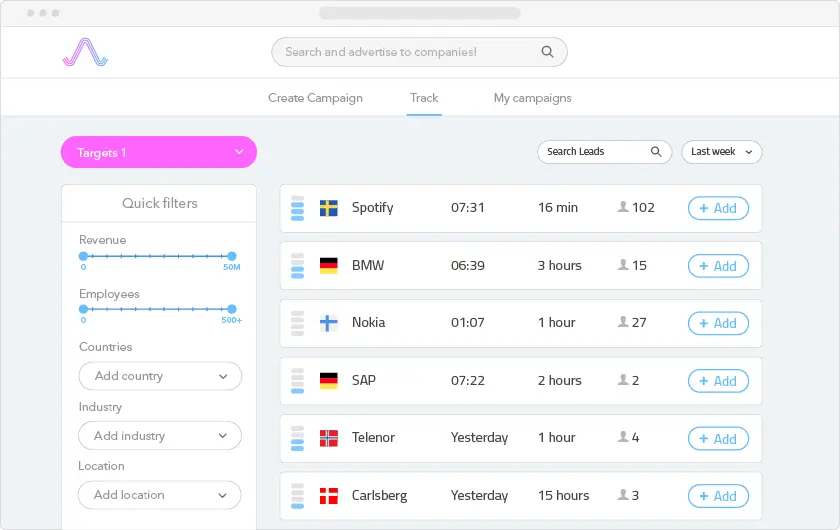 If you install this Chrome extension, it will scan the essential contact details of your potential customers on any website you go to.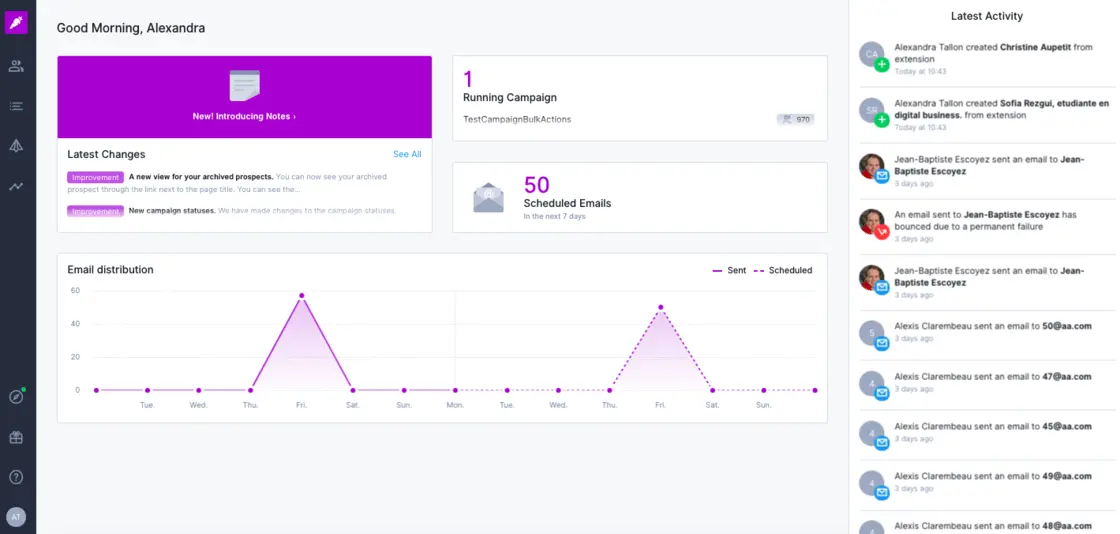 The tool allows you to find contacts of any business in seconds. Simply enter the domain of who you want to get in touch with, and instantly, Email Hunter will provide you with a list of different email addresses associated with that domain.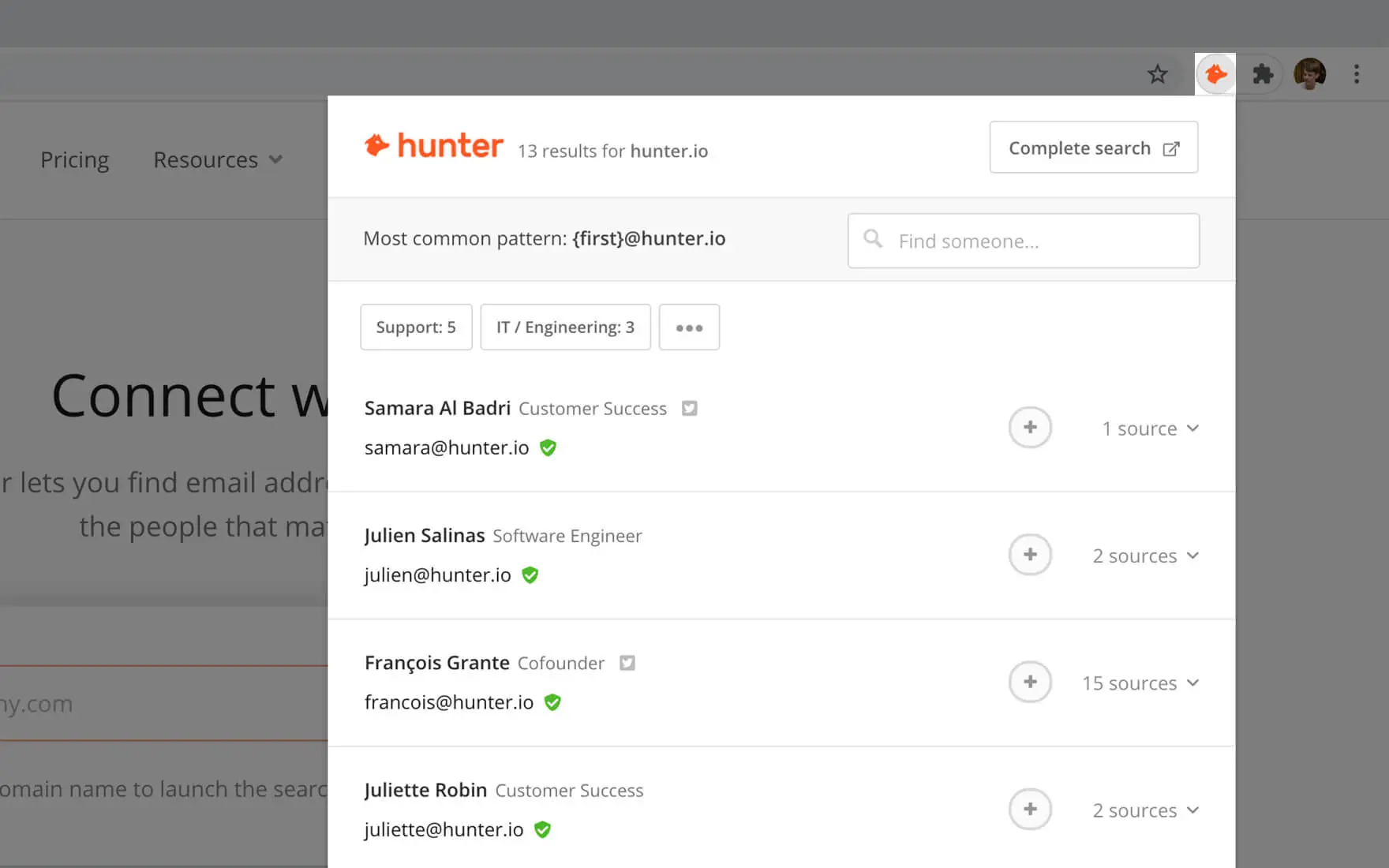 Live chats
Get in touch with the visitors of your website in real-time. The software will be beneficial for converting new leads, closing more sales, and providing better customer support.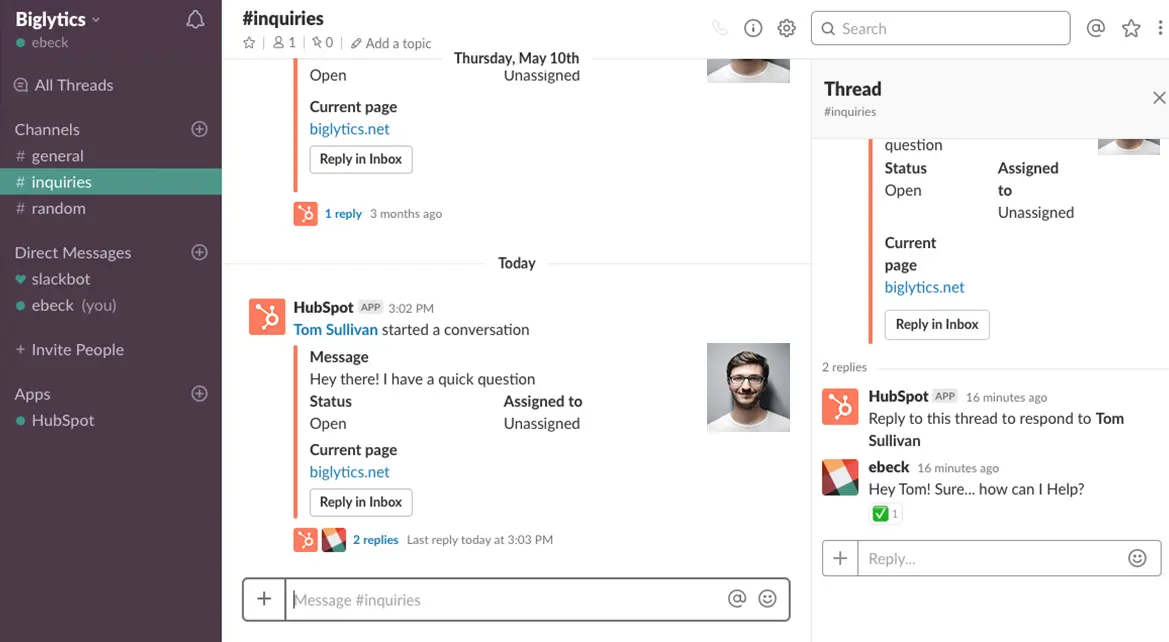 Tidio is an all-round communication tool that can take customer service to another level. Adding the live chat to the website doesn't require any coding, and the widget is easily customizable to blend with the style of any business. There are different plans available, from freemium to customizable paid options. Additionally, there is an IOS and Android app to make customer communication even more smooth.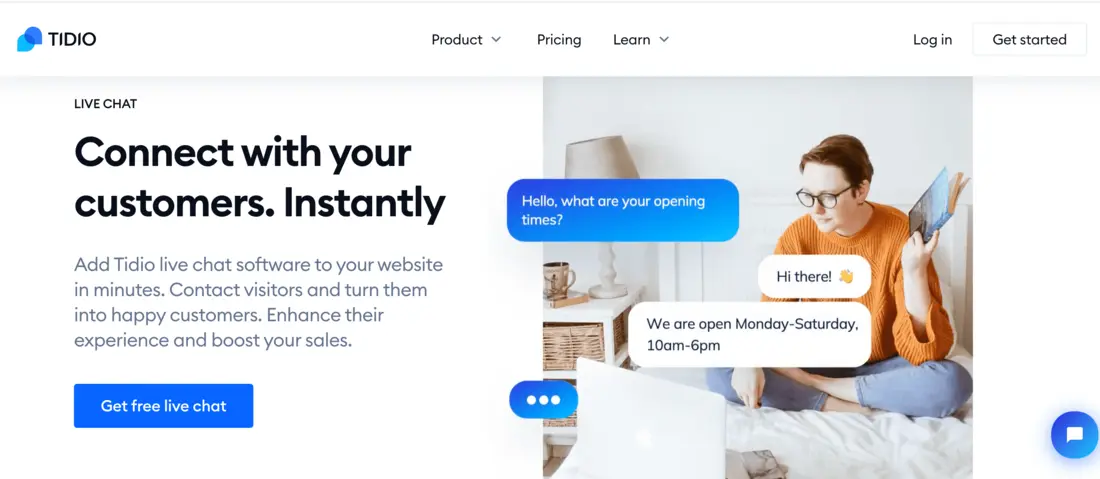 It is a nice-looking and very user-friendly live chat for startups and small businesses. HelpChurn's features include yet are not limited to the following: saved responses, file sharing, multi-channel messaging, chat transcripts, reports, etc.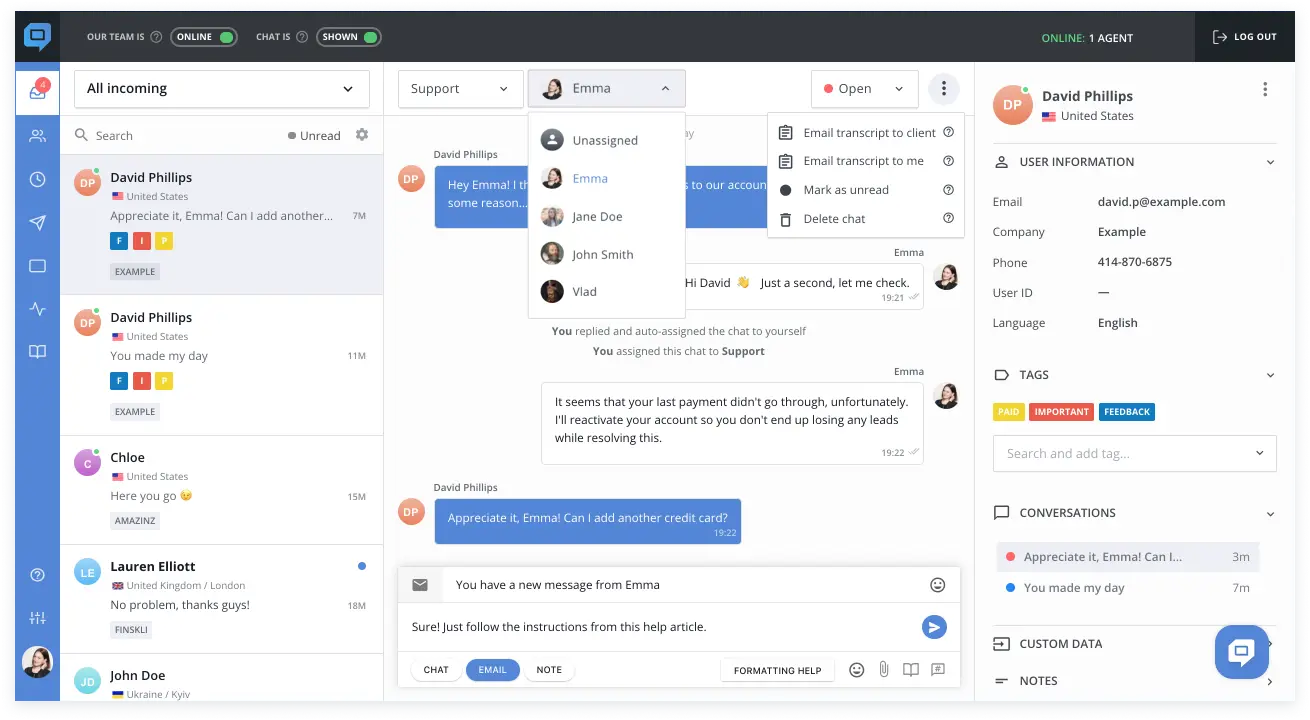 This is a great social media tool and multi-channel chatbot platform that will enable your startup to proactively engage with people on your website, Facebook Messenger, SMS text messaging, and many other well-known web chat apps.
Marketing automation
The platform offers a wide range of tools your startup needs to increase traffic, convert more leads, and track your entire funnel in one place. You might also like Hubspot's startup discount program, where qualifying startups can get 90% off an annual subscription.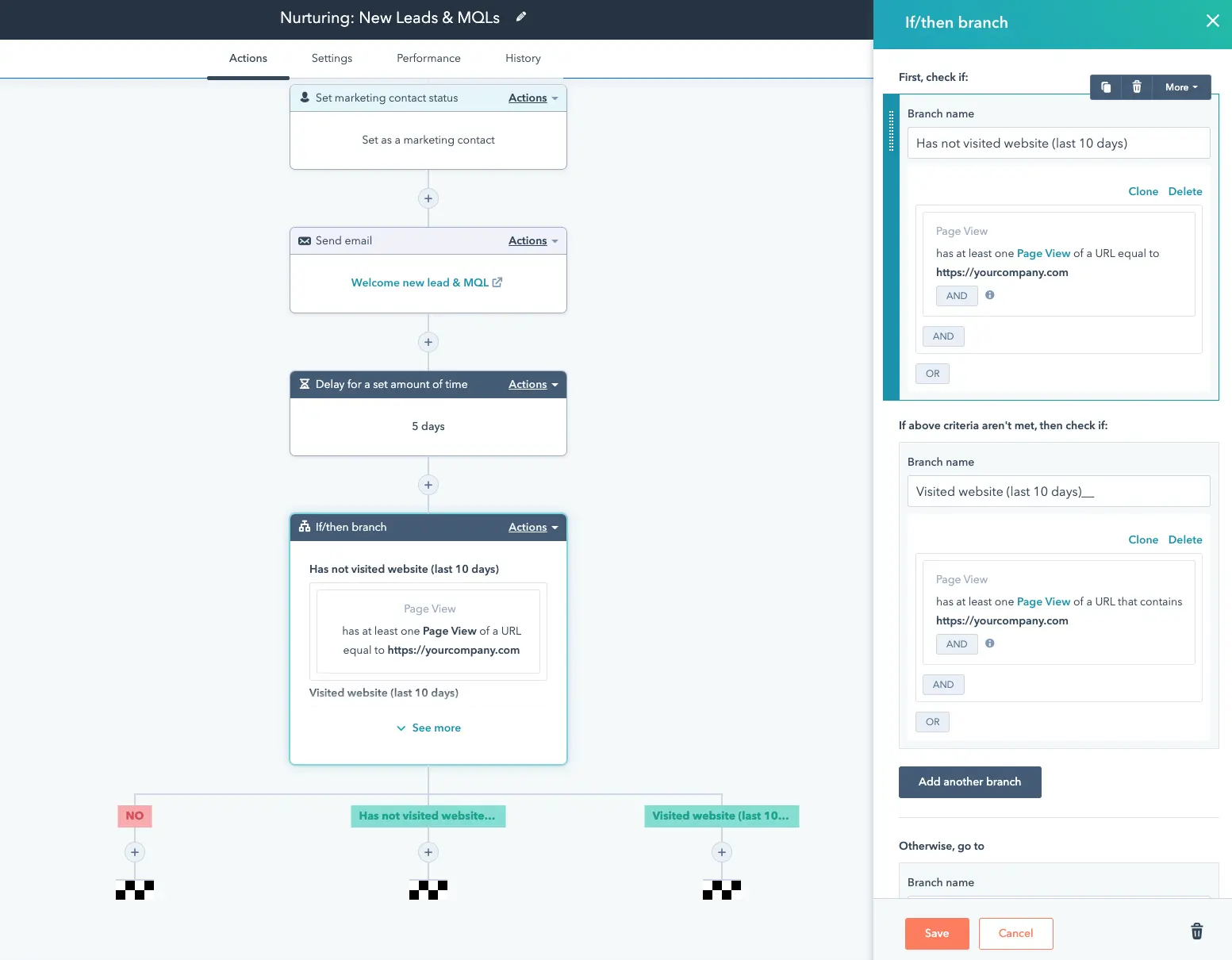 Although it's not free, ActiveCampaign is great for both professional marketers, entrepreneurs, and any type of business. It is a multifunctional email marketing platform with an extensive list of features such as a convenient list segmentation option, easy-to-use drag and drop editor, pre-designed email templates, autoresponders, and more. Basically, in one tool, you get all the essential features that are useful for any growing startup that wants to stay in touch with customers and save time.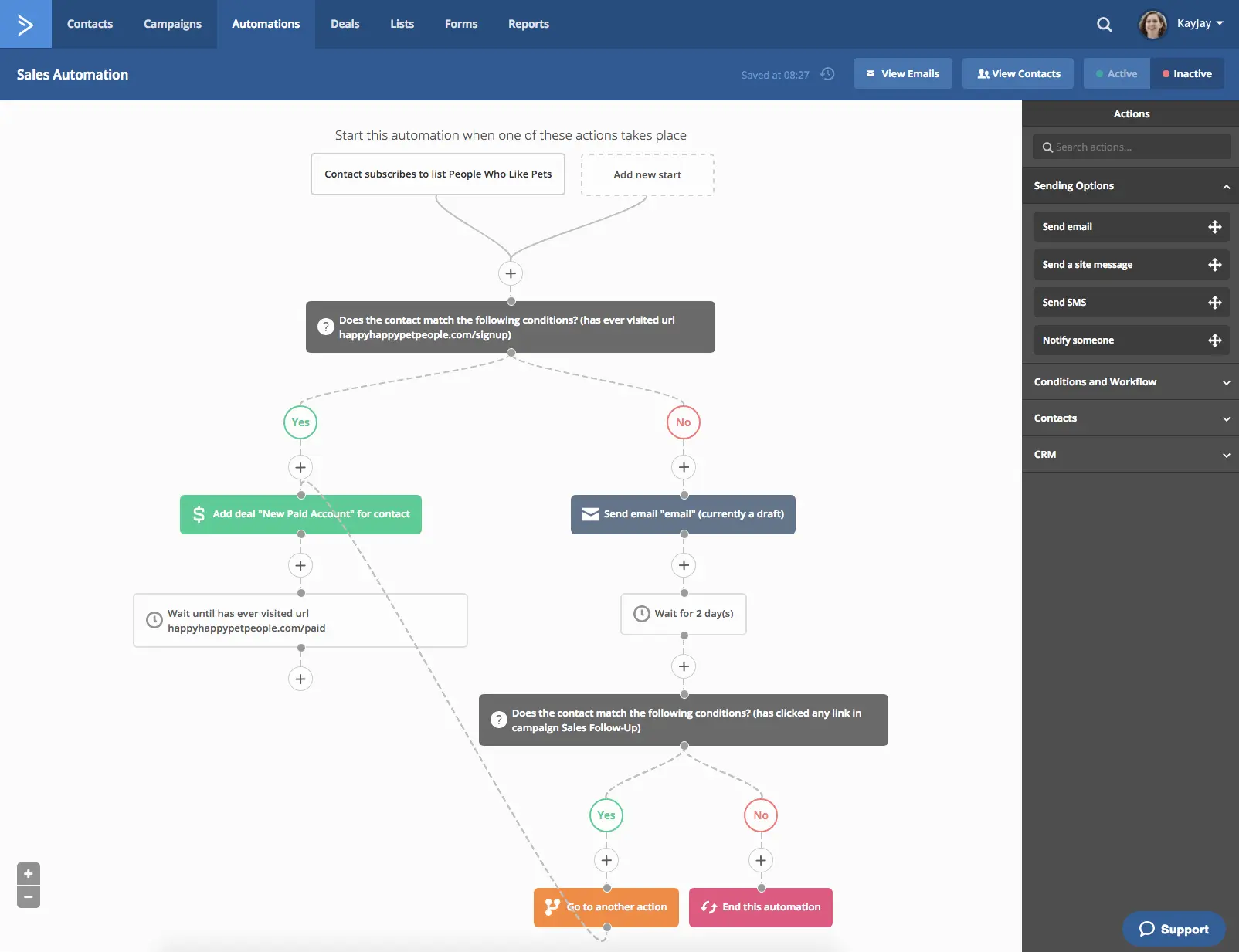 Financial management
Xero is a simple revenue and expense reporting system, which makes accounting as painless as possible. It automatically reconciles bank accounts, has invoicing capabilities and real-time cash flow reporting.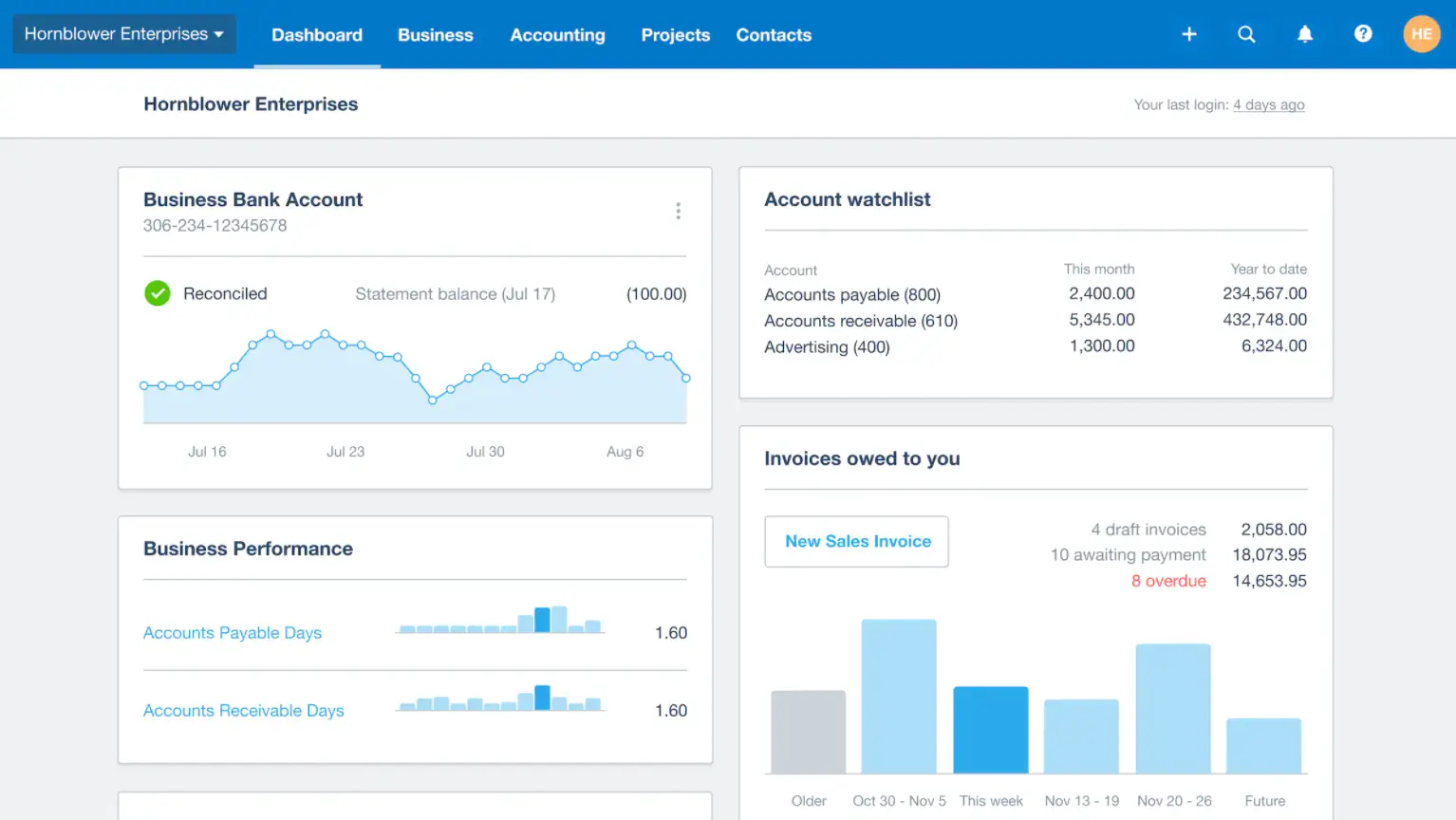 If you have a tiny team, you can probably manage the accounts of your employees manually. However, as you start growing, keeping track of your net income and profits becomes harder. QuickBooks is a great accounting tool for startups and small businesses.
With QuickBooks, you can easily keep a log of the due payments, payments to all the team members, and manage company accounts without much hassle.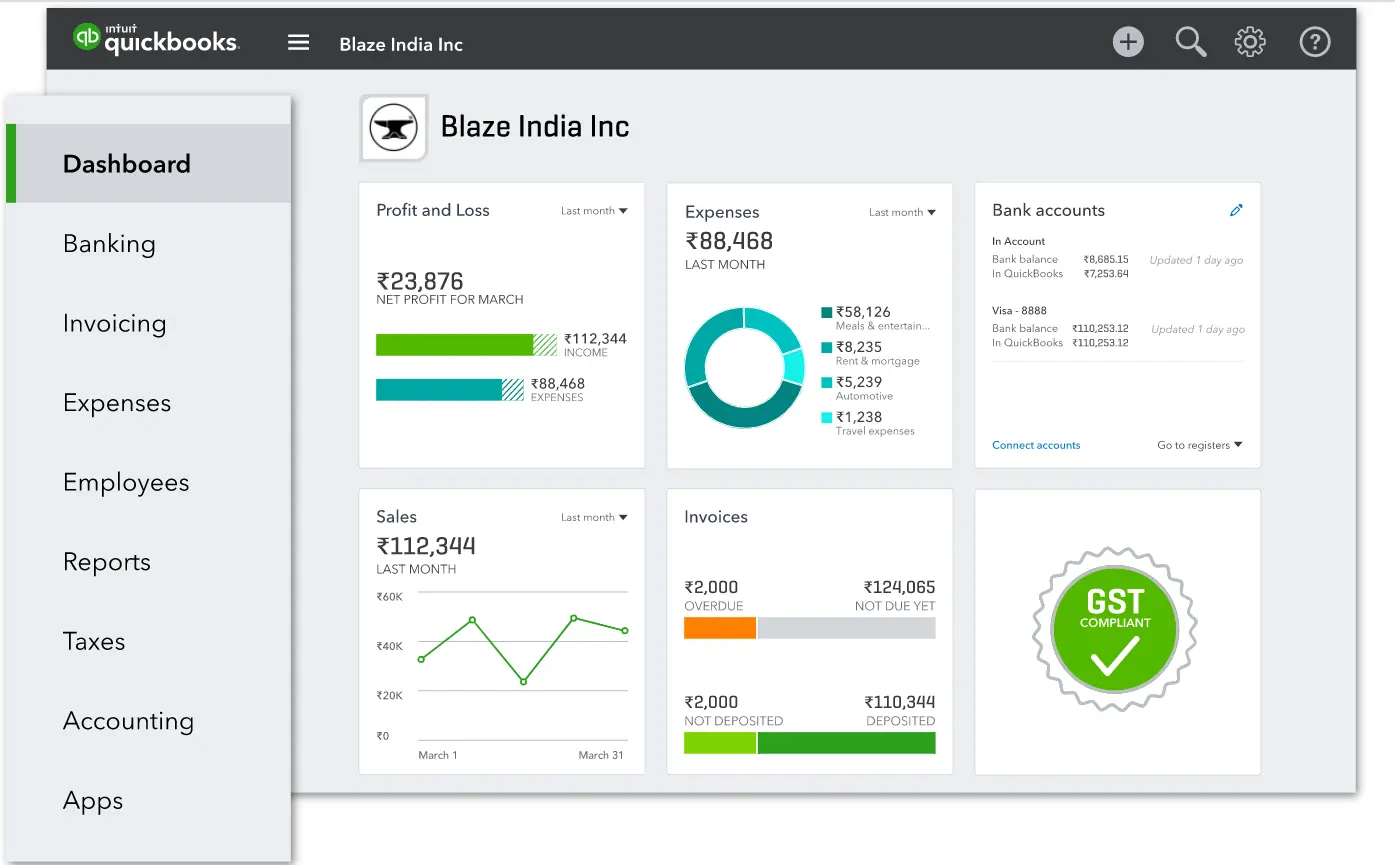 The tool has a user-friendly interface, so you can efficiently work with it, having no prior knowledge in financial management.
QuickBooks is also compatible with a wide range of third-party tools like tax calculators. This will help your employees in finding out their tax returns and managing their accounts.
To sum it up
Running a successful business depends on many different factors: from gathering talented people around yourself to using the right set of tools. In this article, we covered our favorite paid and free tools for startups that can be used across different areas of your business. If you have anything to add, please feel free to drop in a comment below.