Happy Thanksgiving Email Signature Banner Examples
Can you feel it? That's right! It's the beginning of the holiday season and the scent of the holiday spirit is in the air. You're probably making plans for Thanksgiving and thinking about all the family and friends you'll meet. But don't forget to also share your festive mood in everyday business emails.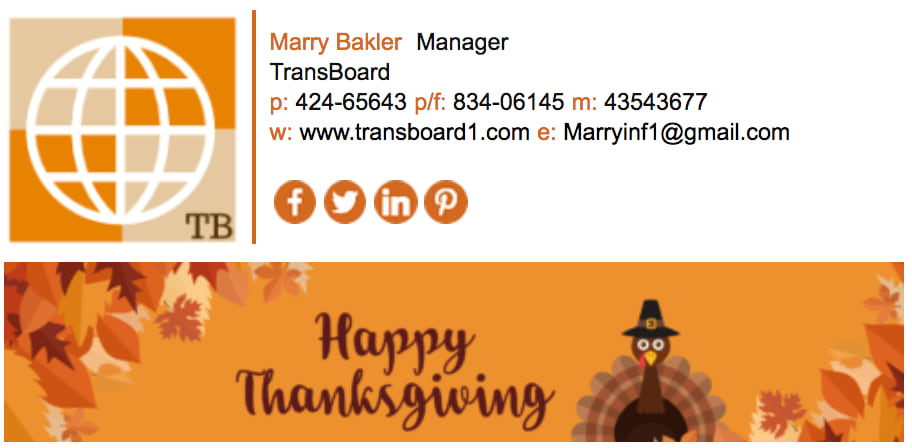 Use this opportunity to greet your clients, partners, and co-workers with our Thanksgiving banners.






[





How to add Thanksgiving banner to your email signature
Step 1. Download one of email signature banners to your computer
Step 2. Create your email signature with NEWOLDSTAMP
Step 3. Add promotional banner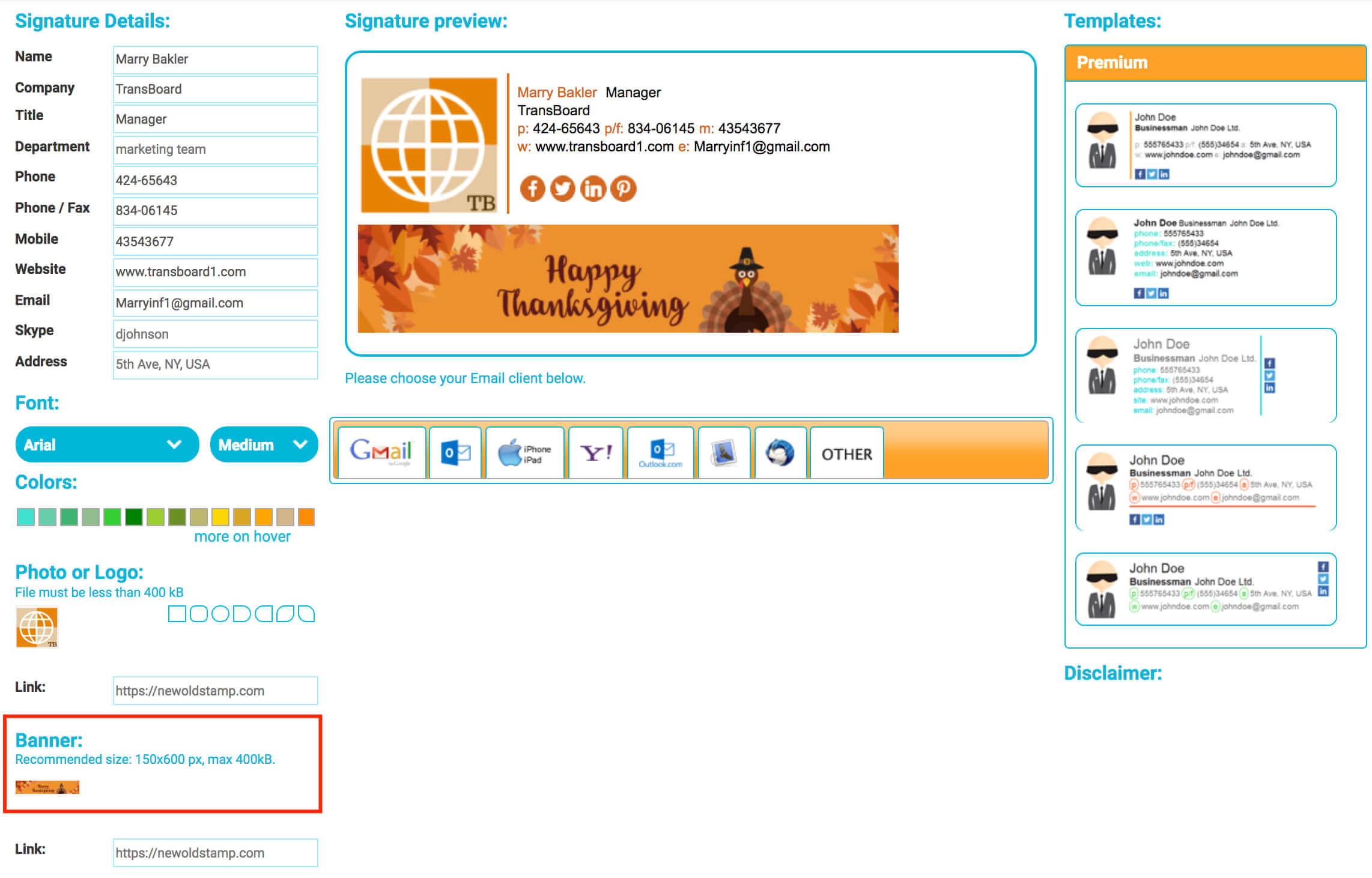 Step 4. Save and install your email signature