Don't Lose Your Opportunity To Greet Your Clients And Employees With Christmas!
All crazy business planning is behind. Your Christmas campaigns are running (if no, check these ideas to quickly organize them) and you can now feel a relief.
By the way, have you already decorated a Christmas tree at home? Probably yes. And we bet when you come to your office, you feel the holiday spirit all around, radio stations play Christmas music over and over again and you have this great festive mood. Why not share it?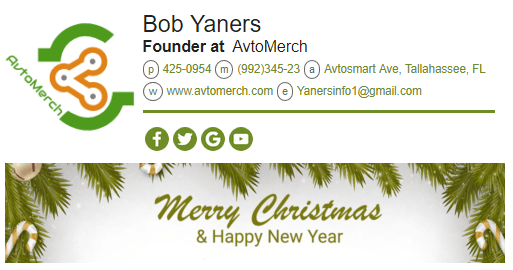 Update your email signature with our Christmas email banners to great your partners, co-workers and customers.


[download-attachment id="4415" title="Download"]

[download-attachment id="4547" title="Download"]

[download-attachment id="4417" title="Download"]

[download-attachment id="4418" title="Download"]

[download-attachment id="4548" title="Download"]

[download-attachment id="4549" title="Download"]

[download-attachment id="4421" title="Download"]

[download-attachment id="4422" title="Download"]

[download-attachment id="4423" title="Download"]
[download-attachment id="4551" title="Download"]

[download-attachment id="4425" title="Download"]
How to add Christmas banner to your email signature
Step 1. Download one of email signature banners to your computer
Step 2. Create your email signature with NEWOLDSTAMP
Step 3. Add promotional banner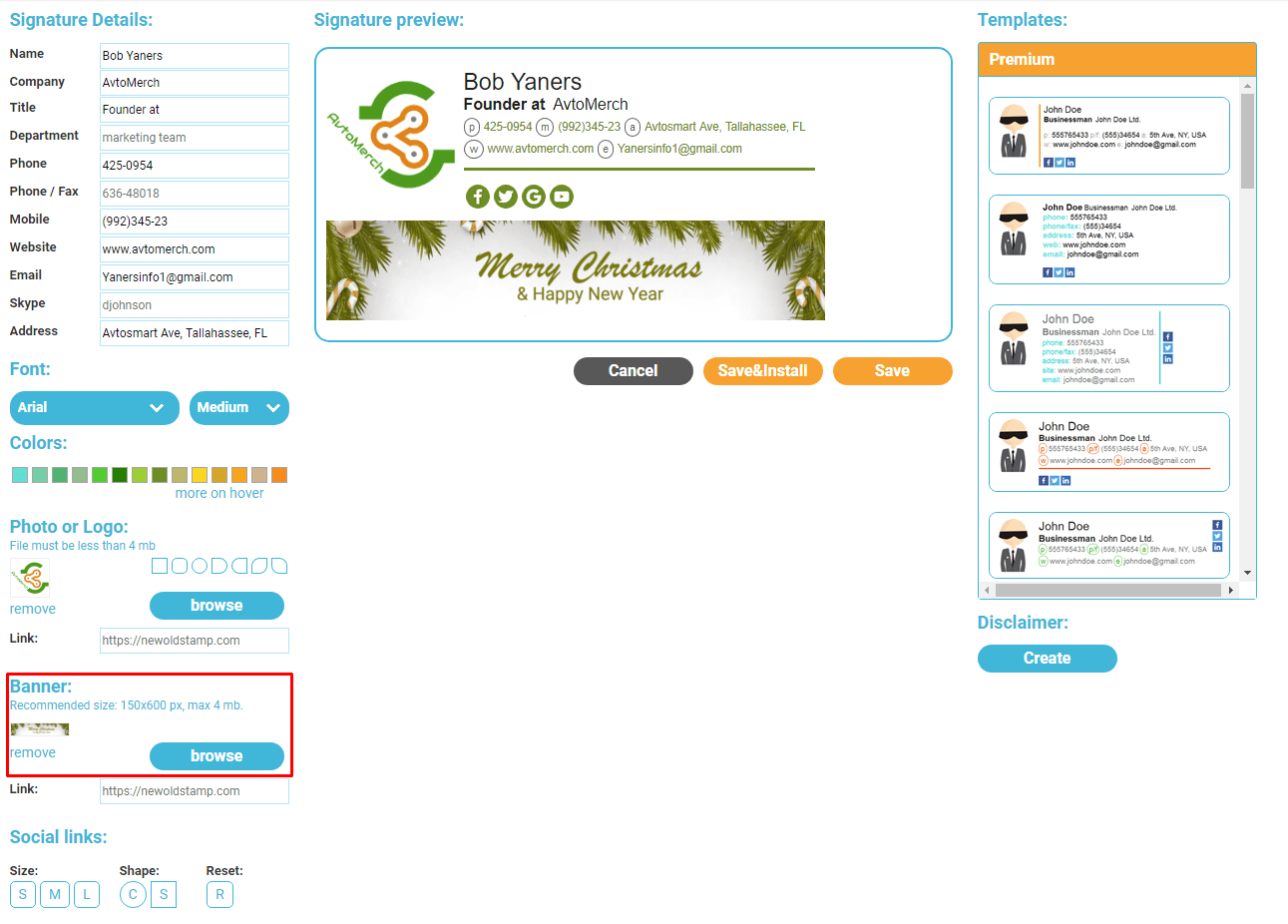 Step 4. Save and install your email signature