What Does a Good Landing Page Look Like and How Do You Make It the Best?
1. What is a landing page?
2. Home vs. landing pages
3. What purposes do landing pages serve?
4. Do you need landing pages for marketing?
5. Landing page types
6. Designing a landing page
7. Landing page builder tools
8. Writing the landing page copy
9. Landing page best practices to follow
10. Should you A/B test your landing pages?
11. How to know if your landing page is good?
12. Our favorite landing page examples
Studies show that it takes only 0,05 seconds for website visitors to form an opinion about the page they are on. Just imagine, less than a second, and a person can say whether they like your website or not, whether they will stay or leave.
Another statistic reveals that it takes about three seconds for a person's eyes to land on the area of a website page that most influences their first impression. That means that you need to be engaging right away. But is it possible with a classic homepage layout? Maybe in some situations, you need a good landing page? Let's find out.
What is a landing page?
In digital marketing, a landing page is a separate web page designed specifically for a marketing or advertising campaign. It is a page where a user "lands" after they click on a call to action or link in an email, social media, ads, etc.
Home vs. landing pages
Unlike typical web pages, which, as a rule, have a few/many goals and encourage exploration, landing pages are typically focused on one goal.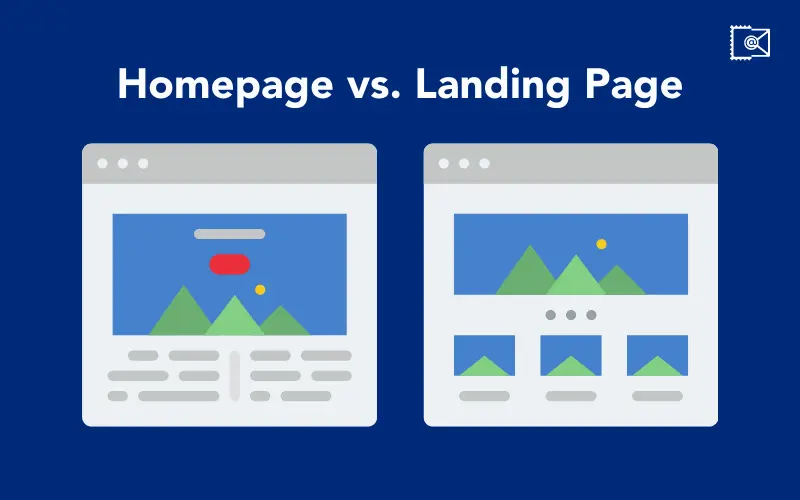 Keep in mind, directing people to your Main or "About Us" pages doesn't make those pages landing pages even if they are quite minimalistic. A landing page is a standalone page, separated from a site's navigation, and designed for the sole purpose of convincing a user to act (e.g., to download, place an order, sign up, etc.).
What purposes do landing pages serve?
Obviously, the homepage plays an essential role for brands. It highlights the most important info about a business and its values, helps people explore a range of products or services, etc. From this place, a person can go anywhere — read some company news, apply for a job, view the FAQ section, post on the community boards, etc. However, such a page won't necessarily encourage a visitor to make a purchase. And that's the point.
On the contrary, a landing page is focused on turning website visitors into paying customers.
Do you need landing pages for marketing?
Landing pages provide excellent results when used for a specific range of tasks. For example, a business owner wants to quickly test a specific niche or product. It won't take much time to design a landing page. Plus, you can track conversion rates as your content changes. The landing page is also suitable for creating a base of potential customers.
A limited amount of information can be placed on the landing page. This makes them suitable for promoting a single product or category of products. The CTR on landing pages will be higher compared to an online store with a large number of positions and a standard checkout procedure.
Landing page types
To implement the main purpose of a landing page, you can use its various types:
Landing page to follow ads

This is the page where a person "lands" after clicking an ad.
Top of the funnel page

This page is also called a lead generation page. As the name implies, this type of pages is used to collect lead's data, like the names and email addresses of visitors. As a rule, such pages offer something for free (a guide, webinar, eBook, etc.) in exchange for contact data.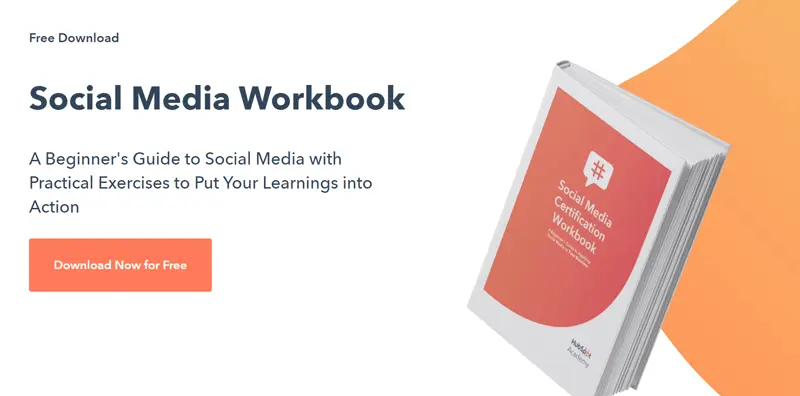 source: HubSpot
Referral link page

If you have some loyal customers who can recommend your brand to their friends, you definitely need a page where you send those friends once the recommendation is made.
Technical pages
Below are three more types of technical landing pages you can create.
Thank you page



Don't forget to say thank you. After people filled out a form, provided their contact data, or placed an order, redirect them to a thank you landing page. This is an excellent opportunity to either move a lead further down the funnel or secure yourself a repeat customer.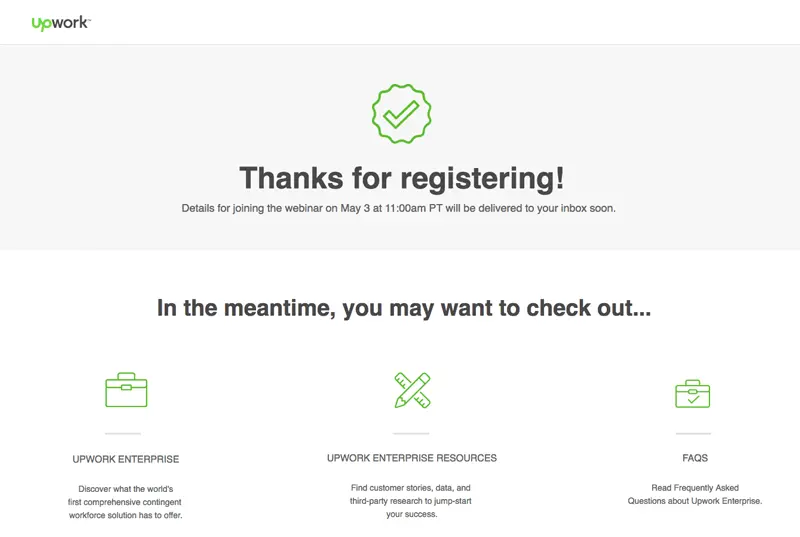 source: Upwork
404 error page
You might think of this type of landing page as a waste of time, but this is a good chance to take a potential customer from lost to loyal.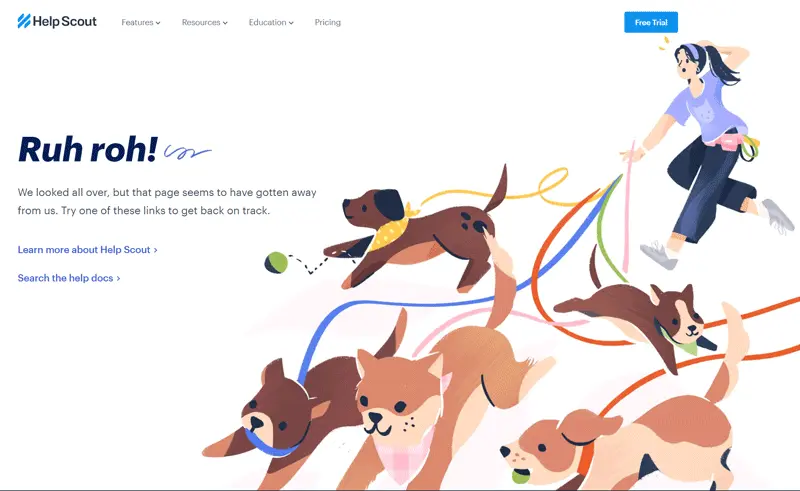 source: Helpscout
Unsubscribe page

Many brands ignore the opportunity to win a customer back before they click on "Unsubscribe." The right unsubscribe landing page design can turn an unsubscriber into a loyal customer. For example, you can offer a user to receive customized emails about specific items only, sale emails, etc., and only then an option to unsubscribe.
Designing a landing page
A typical landing page consists of several must-haves. Let's look at them closer.
Page layout
First of all, make a layout or, in other words, the structure of your landing page. Think about the largest and essential elements prior to concentrating on details. Then decide where you will place a company logo, main menu buttons, titles, descriptions, calls to action, etc.
Colors

It's important to design a landing page that is consistent. It is recommended to stick to one design and color palette. Choose a few colors that complement each other, highlight call to action buttons, and make sure the text is contrasting with other elements.
Other visual elements
Think about supporting visual elements such as a background video, a photo of a product, and so on.
Landing page builder tools
Ideally, every new campaign should have its unique landing page. Sometimes, you may even need to create multiple landing pages for different target audiences. So, you will probably have to design lots of pages. You can either turn to professionals for e-commerce development services or choose a decent landing page builder. Below are a few options to choose from.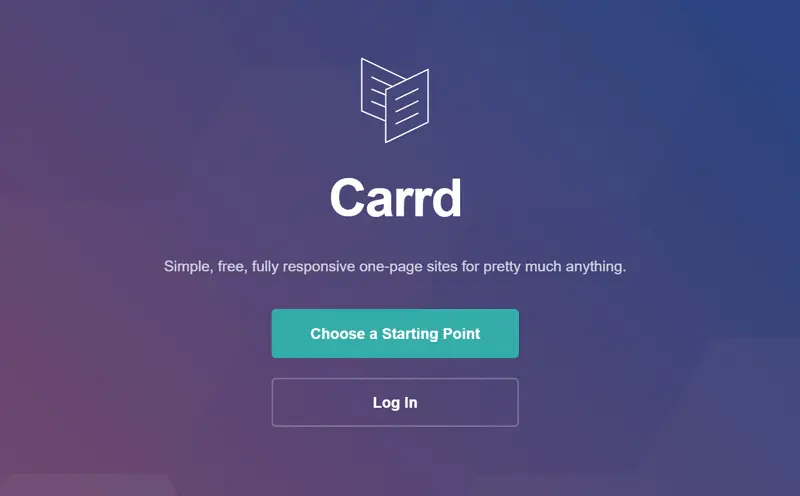 Carrd is a simple landing page creator suitable for pretty much anything, whether it is a personal web page, a landing page to collect emails, etc. With Carrd, you can create up to three landing pages per account for free. If you want to take advantage of Carrd's premium features or need more than three landing pages, consider upgrading for an annual $19 paid plan.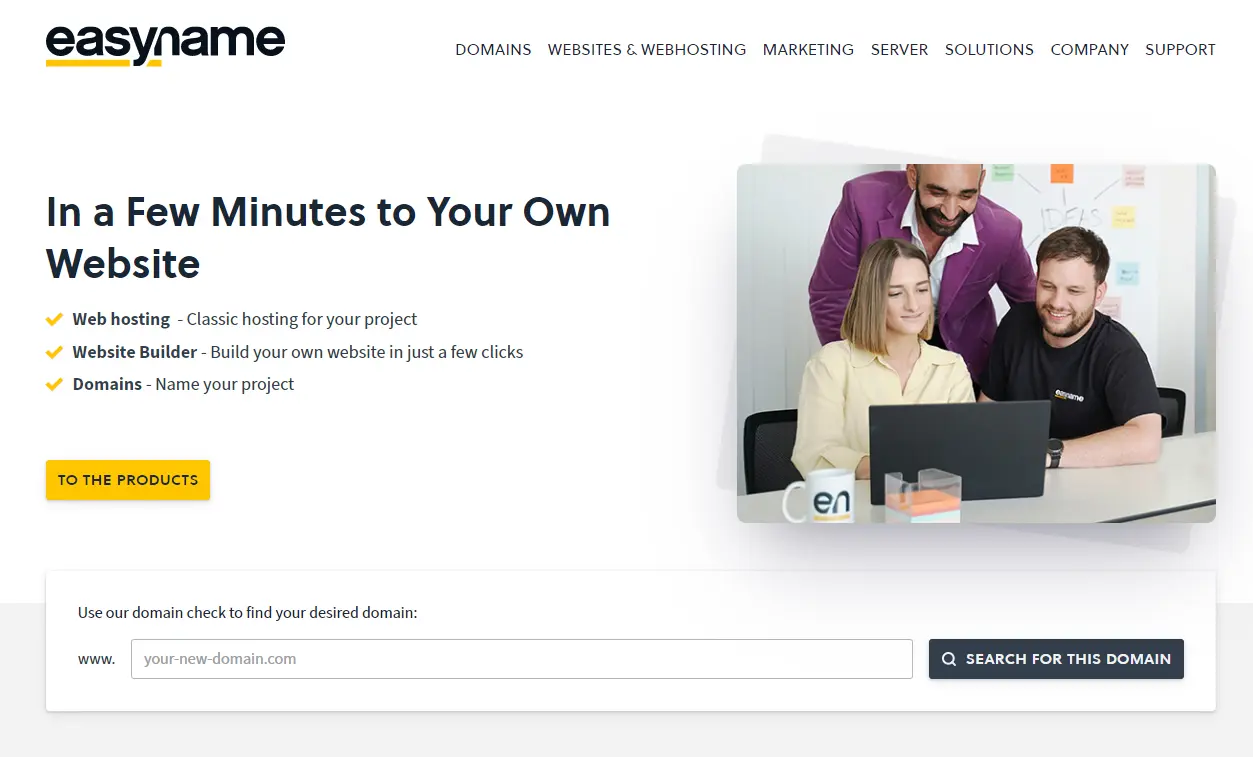 Easyname - is a full-featured landing page builder which allows you to create a landing page in just a few clicks. This builder also offers a selection of different pre-made page designs. Of the advantages, it is worth noting the possibility of easy integration of the payment interface. Affordable prices start from 4.75 euros per month.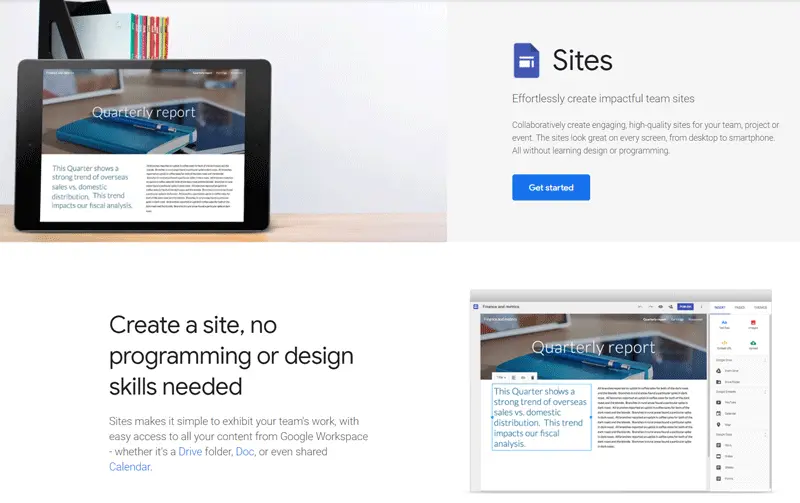 Google Sites is a service for creating and co-editing web pages. It is compatible with all Google web applications, including document editing tools, a calendar, maps, YouTube, etc. The service is free.
Instapage is designed for small companies and individual users who are just getting started with their business. The tool lets you quickly create quality landing pages. Whether you want to optimize your page for search engines, A/B test it, or collect user data through registration forms, you can do it all with Instapage. However, it is a bit pricey (from $149 per month).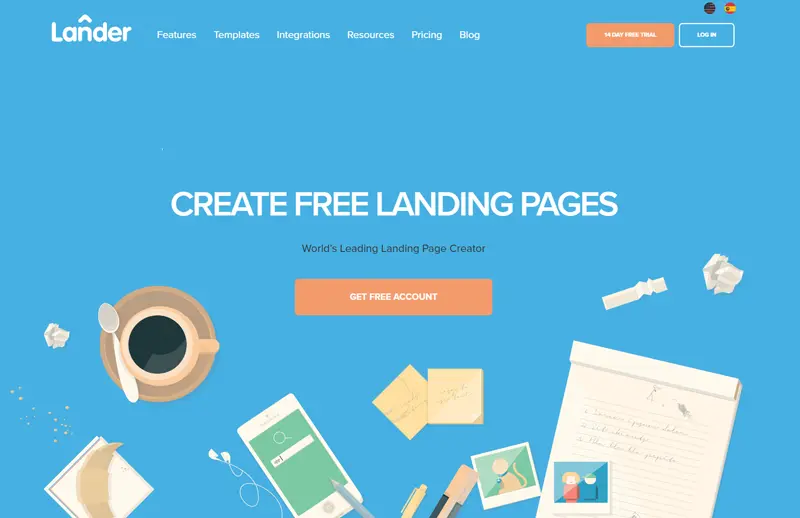 Lander is a powerful, full-featured landing page builder with high-level, rich analytics tools. Learning how to use this constructor is not easy, so beginners need to be ready to spend extra time. There is a free trial period, thanks to which users can experiment before buying the program, but keep in mind that the more visitors you plan to attract to your landing pages, the more expensive pricing plan you will have to choose.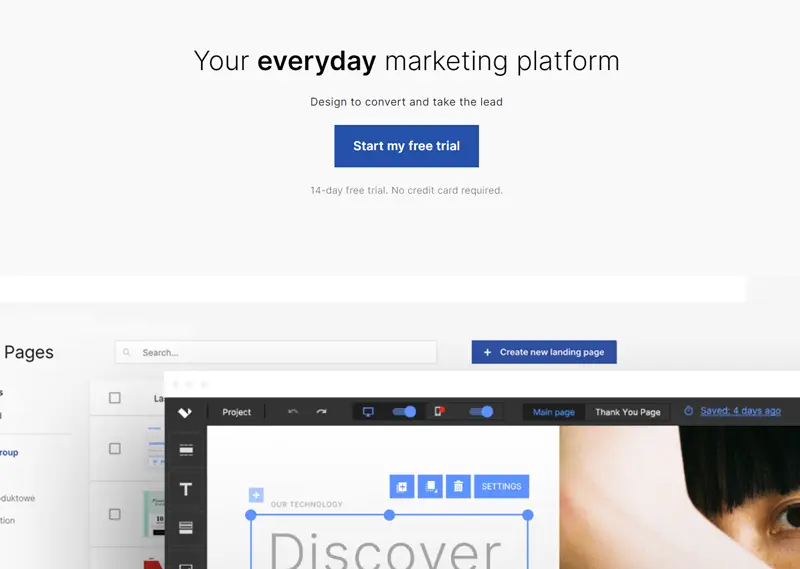 Landingi is a convenient marketing platform that can not only help you create landing pages but also run marketing campaigns with landing pages independently. Prices start at $29 per month.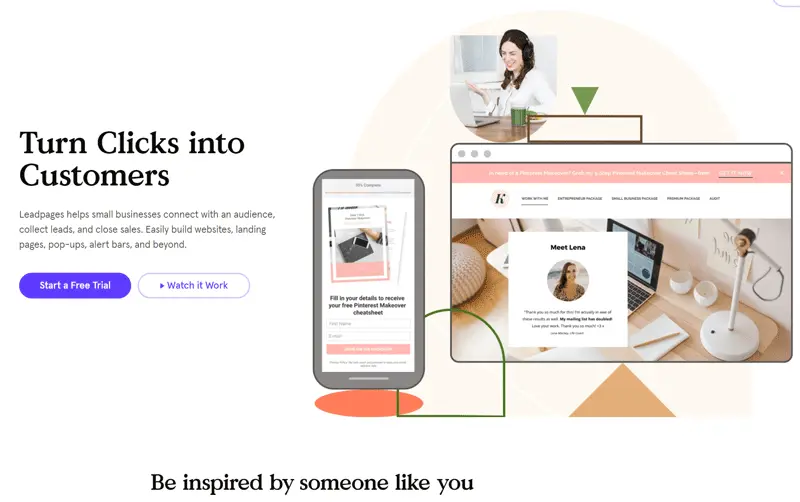 LeadPages is a service with a wide range of options for creating all kinds of landing pages and optimizing their performance. Customizable templates are available and run on any platform, including WordPress, Facebook, and more. Prices start at $27 per month.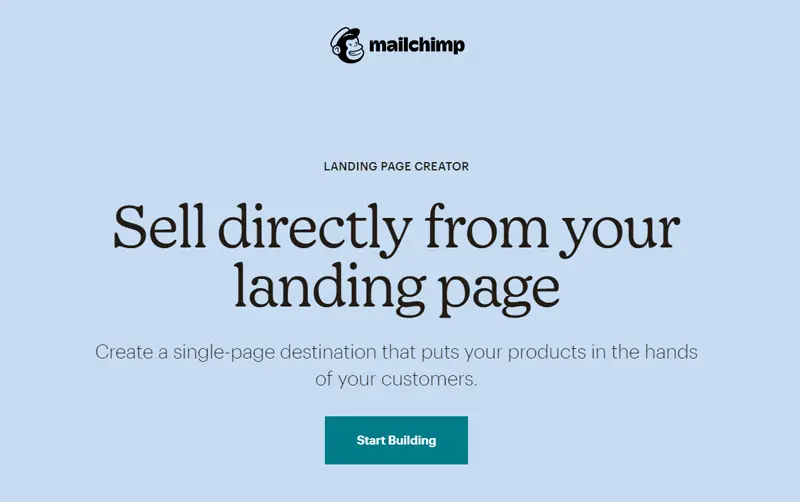 With Mailchimp, you can not only send out marketing emails, but also design beautiful landing pages that make visitors want to join your audience or purchase your stuff. The tool is technically free until you start collecting and emailing leads. Once you do that, pricing starts at $10 per month.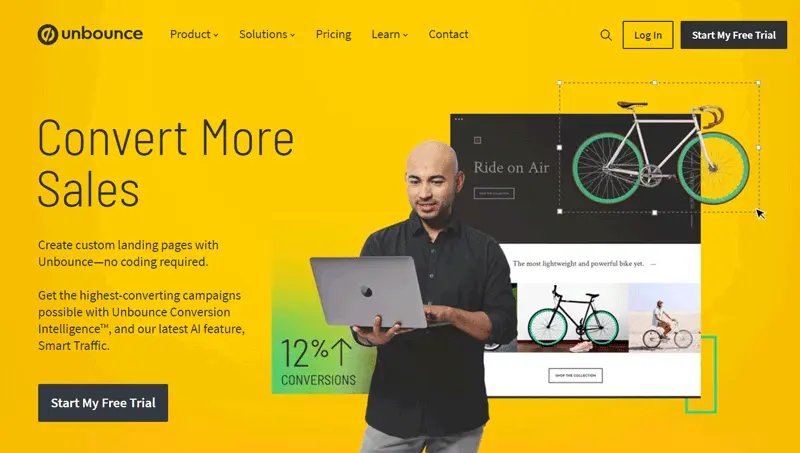 The vendor says that everyone can drag and drop. So you don't need to look for a developer to create a landing page for your business. With Unbounce, you can design stunning landing pages for desktop and mobile, without any coding or design skills. 100+ quick-to-use templates, free high-resolution images, A/B testing, AI-powered Smart Traffic feature to help you maximize each click - you can get all of these and more when you choose to use Unbounce. Prices start at $80 per month.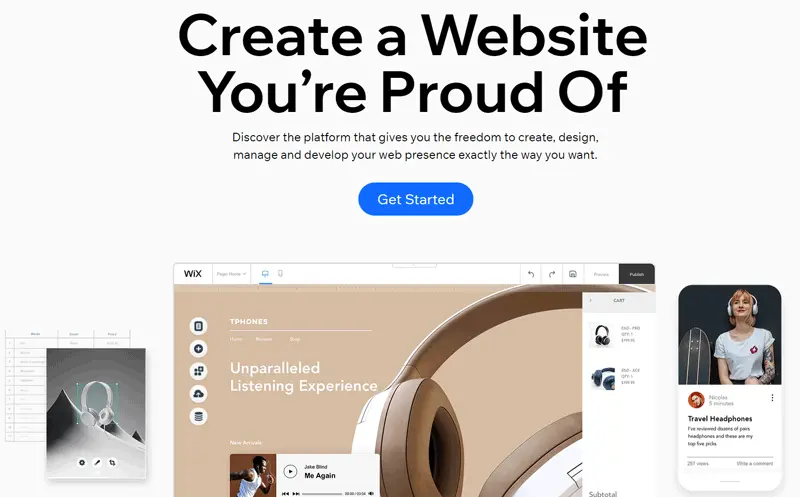 Create a great landing page on Wix with its completely customizable free landing page templates in under an hour.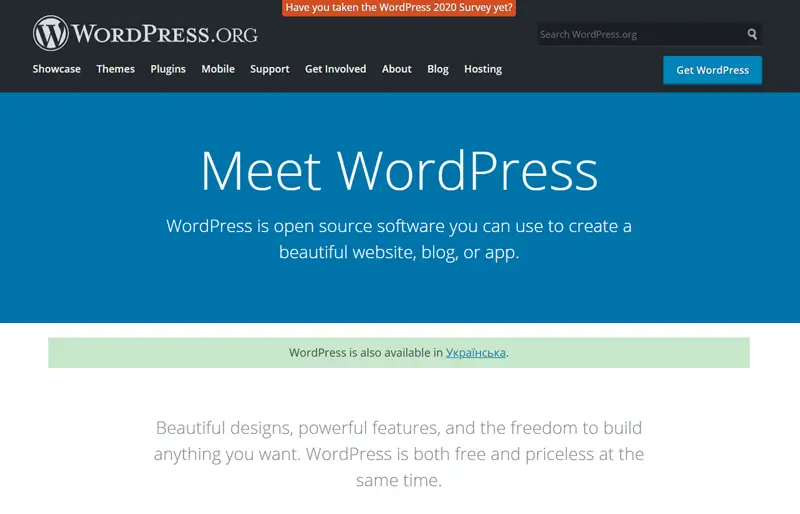 WordPress is the most used tool for creating websites. There are tons of plugins to choose from but the Beaver Builder is one of the best landing page on WordPress plugins you can ever find. The plugin allows you to easily build a landing page using ready-made templates that you can modify with simple drag and drop tools.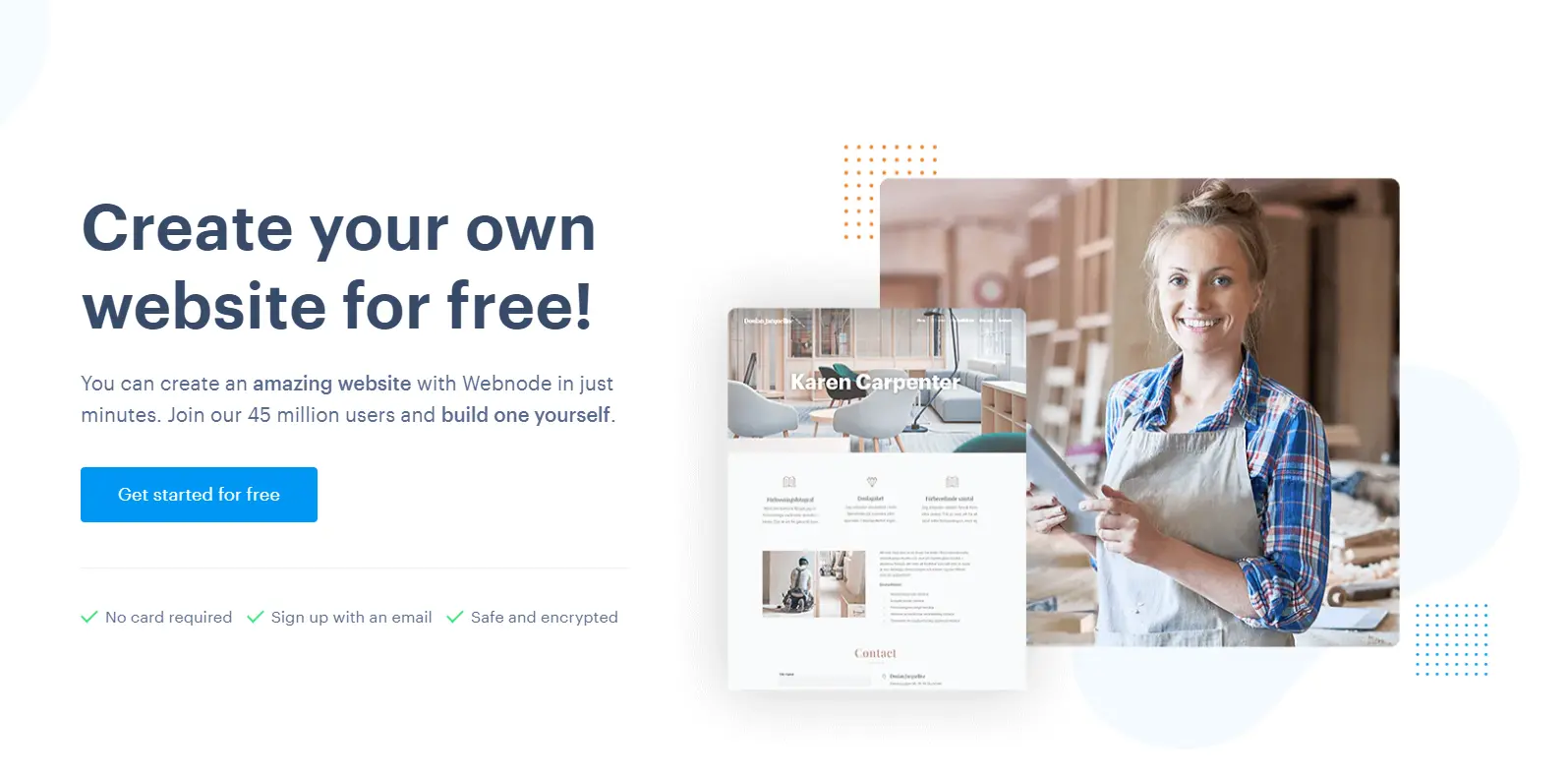 Webnode is a website builder that offers customizable templates and a drag-and-drop interface without technical expertise. It provides features such SEO optimization, conversion tracking and Google Analytics to optimize landing pages. With Webnode, you can easily add content and customize every element to match your brand's style. It's an affordable and user-friendly tool to create high-converting landing pages.
Writing the landing page copy
Now, you are ready to start crafting content for your landing page. Here are several rules to keep in mind.
Highlight the pain points…

We all know that describing your product or service features is no longer relevant. Instead, you should address your audience's pain points. So, before you start working on your landing page message, do some audience research to understand people's unique needs and problems.
...and offer your solutions
Show how your product or service can solve their problems.
Add social proof

When people land on your website, they don't know whether your offer is any good. But when they are looking through the page and see that an industry expert/celebrity/regular user is already using the product/service (that's social proof), they trust you more.
Use testimonials, reviews from other sites, case studies, personal stories from actual customers, reviews from industry experts and celebrities, etc.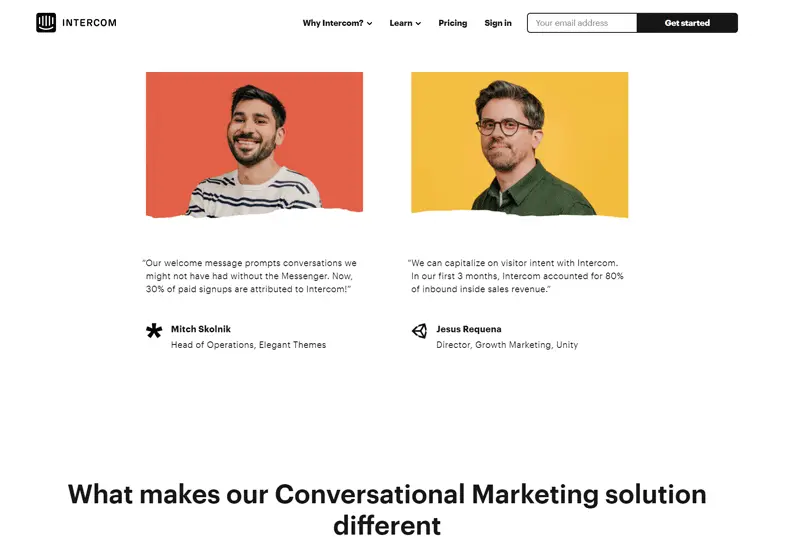 source: Intercom
Check your readability score
A highly readable landing page is more likely to convert visitors than a landing page with poor readability. If you want visitors to get clear and simple information, always check a readability score before publishing your page.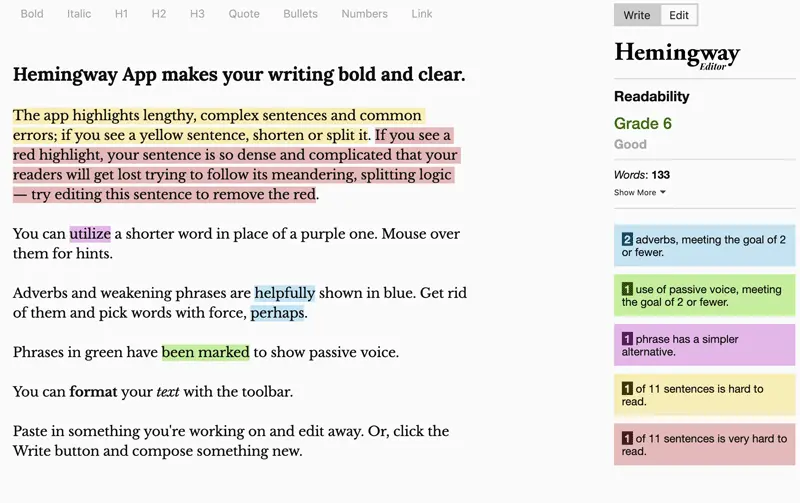 source: Hemingway
Does your landing page need SEO?

Not necessarily. It depends on the landing page's purpose. Sometimes, a page can even be hidden from Google search if it's an ad following page.
Landing page best practices to follow
Live by these landing page best practices.
Make it easy to scan

Add some white space and visually highlight important elements.
Use distinct CTAs throughout the whole page

Add CTA buttons that show exactly what will happen when visitors click on them.
Add benefits to headlines
Make sure each headline clearly describes the benefit or a solution you offer.
Avoid unnecessary animations
Modern trends say that a static landing page is much better than the one where everything moves on its own.
Add a video or screenshots of your product

People pay close attention to photos because this type of information is easier to "digest." You can also use screenshots, illustrations, and videos.
source: Leadformly
Optimize for any device

Just like with any other marketing campaign, you need to make sure your landing pages are compatible with various devices and viewable on any screen size.
Create a template and use it
This will help you save time.
Should you A/B test your landing pages?
Test two or more versions of a landing page to see which one performs the best.
How to know if your landing page is good?
Track visitors number
One of the first steps of managing your landing page performance is to establish how many users visited the page. Pay attention to the New Users metric in Google Analytics. It will provide you with the number of first time landing page visitors during a specified date range. If your goal is to grow your web page traffic, this is an essential metric to pay attention to.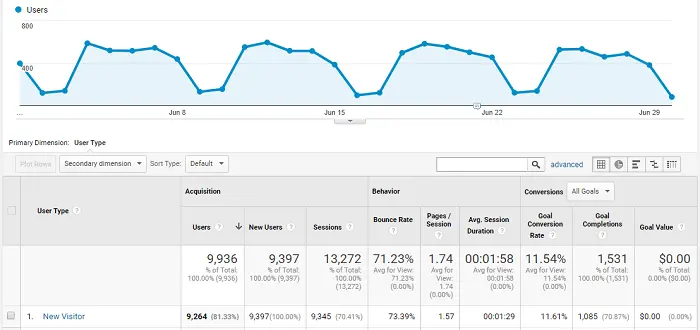 Check where they came from

Knowing where the traffic to your landing page is coming from will help you determine on what sources you should concentrate more (search engines, social media, newsletters. etc.).
Track the number of conversions
If you set up goals in Google Analytics, you can check the conversion rate for your landing page. Your goals may include visitors that donated to your organization, signed up for your email newsletter, bought something, registered for a webinar, etc.
Use heat maps

Use data visualization to see how visitors interact with your landing page. By doing so, you can identify highly viewed areas and the areas where visitors looked the least.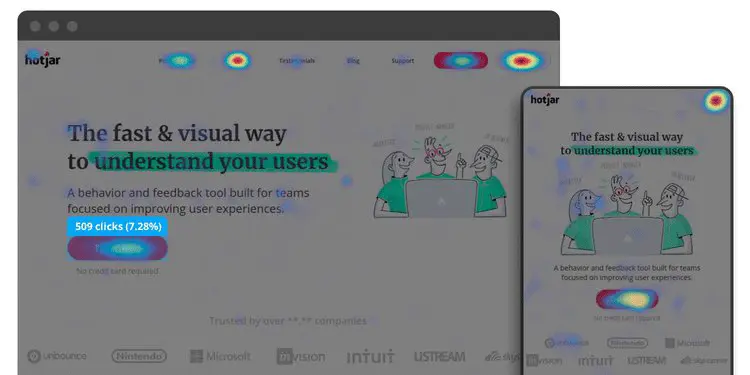 source: Hotjar
Track bounce rate

This metric will help you understand which page is prompting your visitors to explore further and which one is causing visitors to bounce (they immediately left a page).
Our favorite landing page examples
Get inspired by these awesome landing page examples.
source: Instapage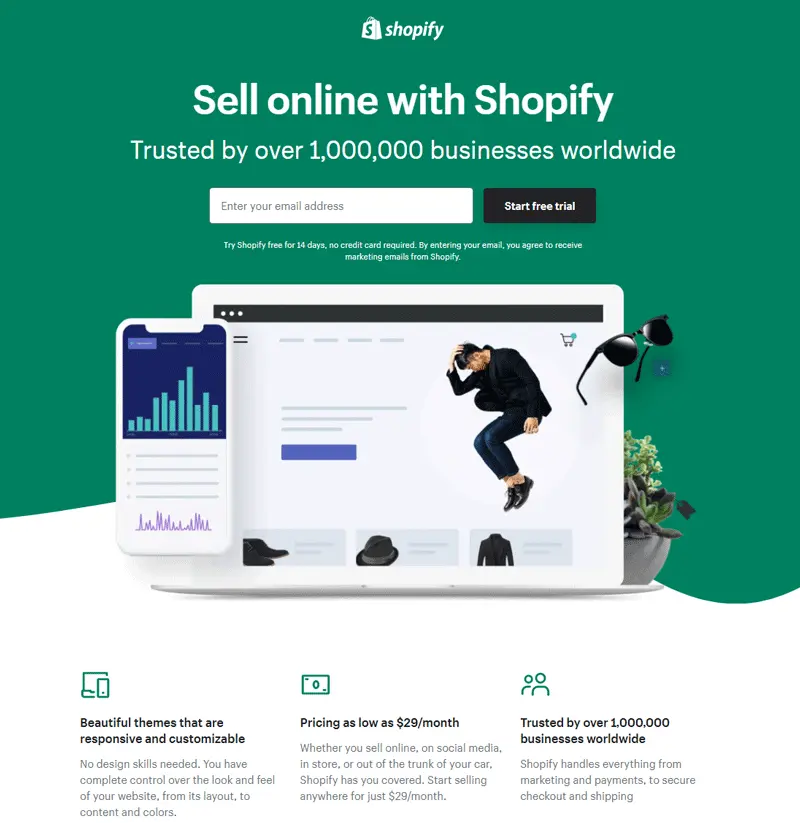 source: Shopify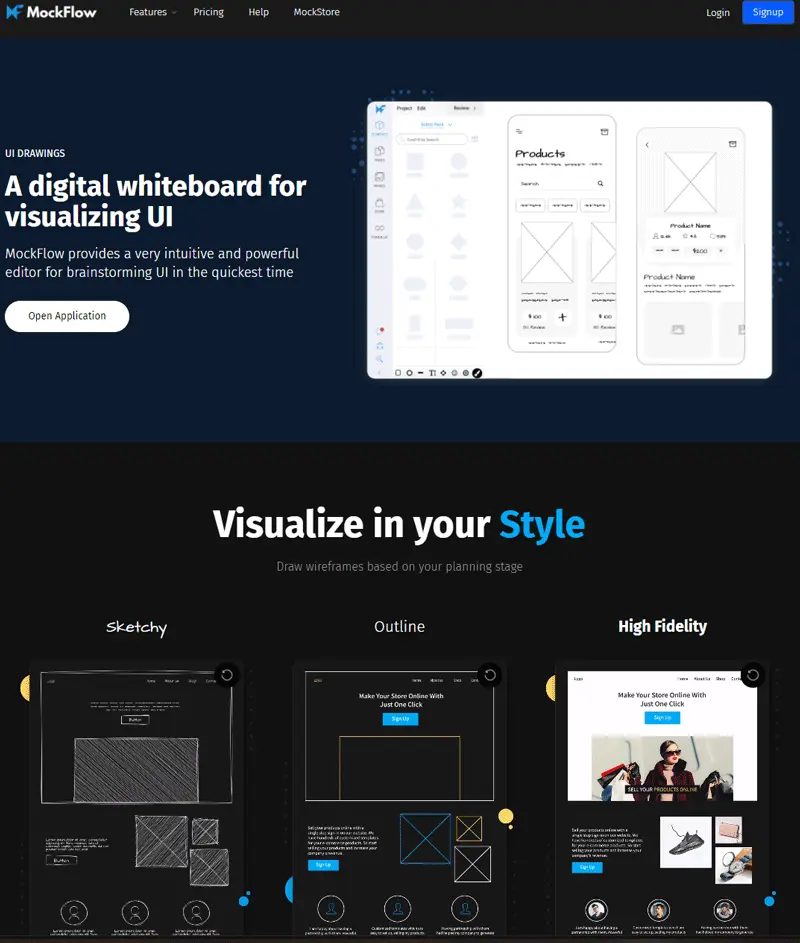 source: Mockflow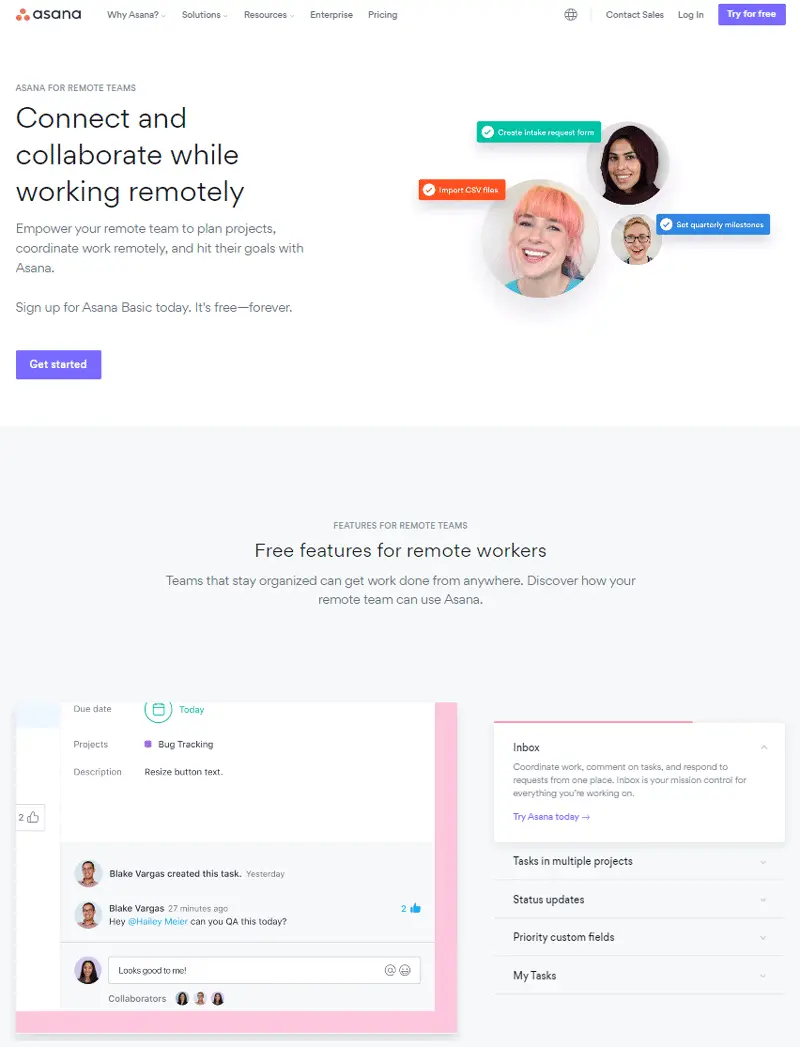 source: Asana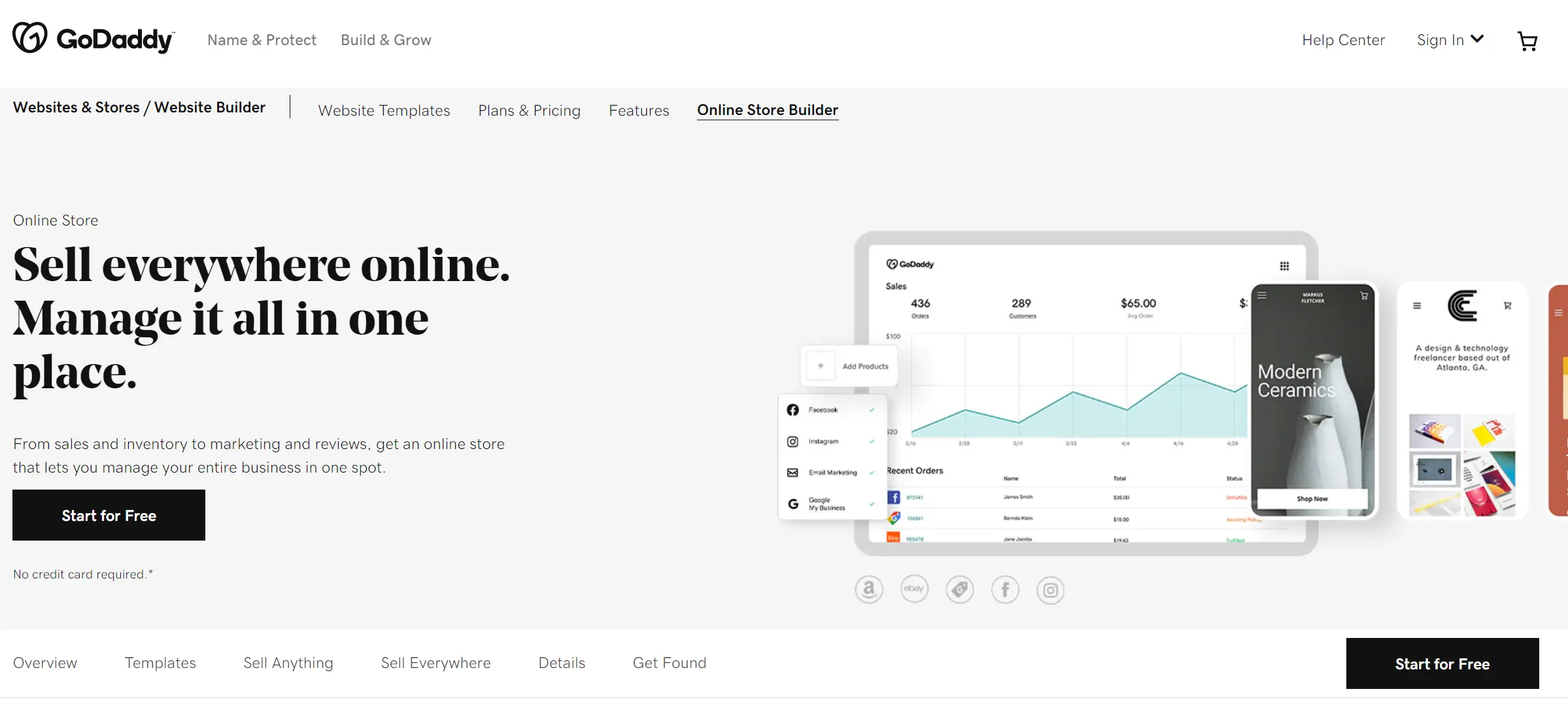 source: GoDaddy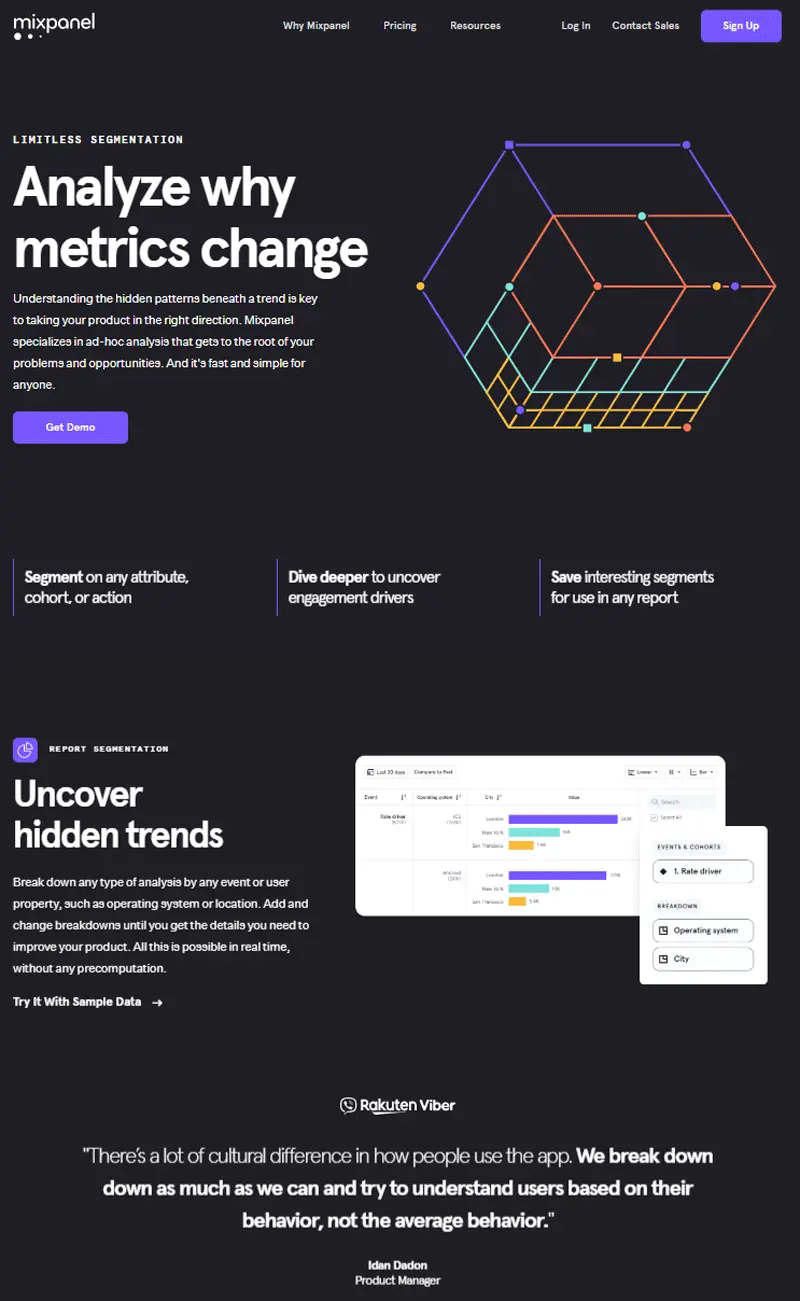 source: Mixpanel
Conclusion

While homepages and complete websites are great for information and exploration, they are not always good at turning traffic into revenue. By creating and optimizing a dedicated landing page with one focused goal, you can increase the conversion rates of your marketing campaigns and decrease the cost of acquiring a lead or sale. Hopefully, this article gives you an understanding of why and how to create landing pages. If we missed anything, please let us know in the comments below.