University Branding: How to Triumph the Enrolment Race and Differ From Other Educational Institutions
1. What is university branding?
2. Why should universities care about higher education branding strategy?
3. Where to start with a university branding strategy?
4. Prepare your university branding guidelines
5. Mistakes you should avoid in university branding campaigns
What is a brand? It is a promise, a big idea, expectations customers have about some product, service, or company. Branding is all about building an emotional connection with your audience. For example, if we ask you to take a moment and visualize Coca Cola, you'll most likely recall the color of the can, the logo, the taste, and feel the emotions the company promotes in its campaigns. These are optimism, happiness, love.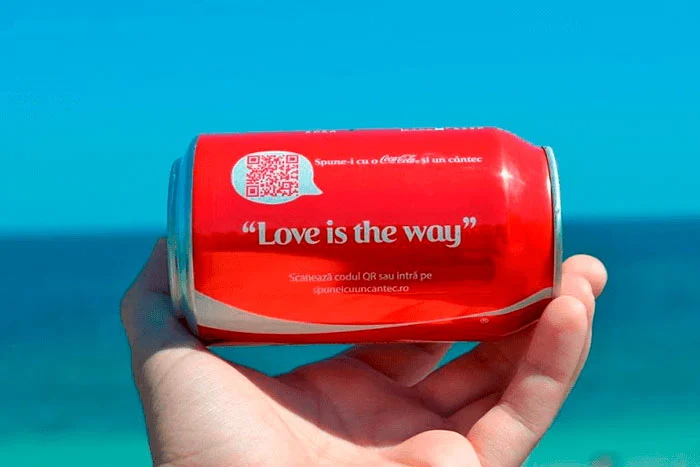 source: cope-salesandmarketing
What is university branding?
Unlike successful standard businesses, higher education institutions haven't always paid much attention to their brands. However, as the market becomes increasingly competitive, and academic funding leaves much to be desired, universities are beginning to realize the importance of separating themselves from the crowd. Unfortunately, many of them still can't understand that university branding is more than using a specific logo, color, or typeface. So let's get this sorted out.
University branding is more than a logo
When it comes to higher ed brand standards, a memorable logo is important yet not the only thing to consider. As mentioned before, a good brand is an emotion behind what people feel, see, or taste when they interact with your organization on any level. Think of what emotions should come to mind when students think of your institution. Can it be described as welcoming? Progressive? Flexible? Full of opportunities?
It's your internal university culture
Stop thinking about your brand as a campaign that sells. You build it by being something and letting that culture affect the way you behave and communicate with your audience. To bring your unique culture to the surface, it is essential to spend some time with people across the institution. This will allow you to identify the core principles that drive your community.
It's your community of your students and alumni
Remember that your brand needs to be believed in and supported by all members of your community including students and alumni. Past and current students with a great experience at your institution can not only promote and support your brand but also engage prospective enrollees.
Why should universities care about higher education branding strategy?
A higher ed institution is just like any other business. Students and their parents hand over their hard-earned money in exchange for a service: education. That is why every higher education institution needs a brand that can be trusted and believed. Oxford, Cambridge, Harvard, and Yale are the world's top universities who managed to build memorable brands. Oxford and Cambridge brands represent authenticity with a distinct British appeal, Harvard and Yale are known for their reputation for luxury and innovation. Here are a few reasons why branding is important for your organization.
University branding differentiates you from other higher institutions
Universities and colleges with great branding stand out from all the others as unique and attractive, because we all are tired of boring slogans, meaningless logos, practically identical missions, etc. So, use your branding as an opportunity to tell a story and emotionally connect to your audience, and you'll have a better chance to attract new students, donors, and benefactors or retain the loyal ones.
Increases brand loyalty among enrollees
When it comes to choosing a university, an institution that provides a distinct brand experience that reaches prospective students' emotions and resonates in their memories usually wins.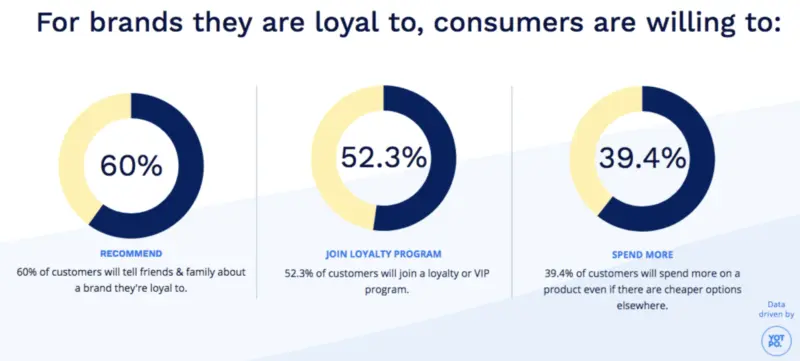 source: marketingland
Helps you build a strong reputation
If you care about your appearance (campus, website, quality of marketing materials, etc.); your words (written and spoken); your "tone" of voice (written and spoken); and your actions (staying true to your values, the quality of education, and customer service), you strengthen your reputation.
Where to start with a university branding strategy?
Often, universities and colleges struggle with branding because they don't know where to start. Here are five steps they should follow to build a strong, individual brand that fully represents the institution.
Just like any organization, today's colleges and universities need to stand out in a crowded marketplace. Even though a lot of higher ed institutions often offer a quite similar selection of courses, excellent educators, and great location to their students, you still can find some crucial differentiators of your university. For this to happen, it's helpful to analyze how your main competitors are presenting themselves.
If you want a particular group of students/their parents to experience positive associations with your brand, you need to understand what these people are looking for in an educational institution.
Define your university strengths
You also need to identify the exact strengths of your institution. It could be a particular area of study, a particular degree that is offered by your university only, or a department that is well-known and well-respected.
Find your unique selling point
Once you have a list of the university's strengths, it's time to focus on your Unique Selling Proposition (USP). Examples may include affordability (scholarships, college student bank account, fees, living costs), location ( while some students prefer big cities like Madrid, Paris, San Francisco, others would choose small towns like Brunswick or Meadville), lifestyle (beach, Hollywood), international programs in multiple languages, etc.
Create your university story
Your brand is the story you tell about your institution. Let your target audience know where your institution came from, what it accomplished over the years, and why it was founded in the first place. Explain your core values and mission, motivate the reader to step into that experience.
Prepare your university branding guidelines
You also need to create a set of university branding guidelines that describe the fundamental elements of your brand with basic instruction for their use. These guidelines typically include information such as:
Explain why your organization exists and what you do. Basically, this paragraph is an overview of your university brand's history, vision, personality, and core values.
University logo guidelines
Describe where and how to use your logo including its minimum sizes, colors, and spacing. If there is something not to do with it, mention that in this paragraph. We can look at the McDonald's logo as an example. They have four types of their logo: the token logo (a big yellow M on a red background), golden arches logo (a big yellow M), I'm lovin' it logo, and McDonald's wordmark logo. They use a big yellow M by the side of the road and on the building itself. Full or reduced versions of their logo can be placed on their packaging.
source: McDonald's
University branding message (slogan)
Provide guidelines for using your tagline/slogan. Look below for an example.

source: University of Tennessee, Knoxville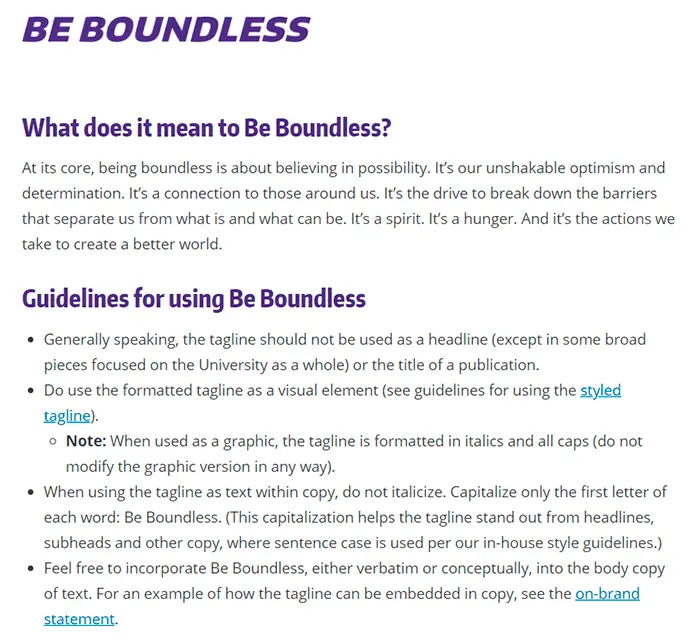 source: University of Washington
Include the specific font that you use, its size, and details on where you can get access to it.
Show your primary and secondary color palettes with color breakdowns for print, screen, and web. The primary color palette contains the core colors that should be used across all communications channels. The secondary colors are used as accents to support and complement the primary colors.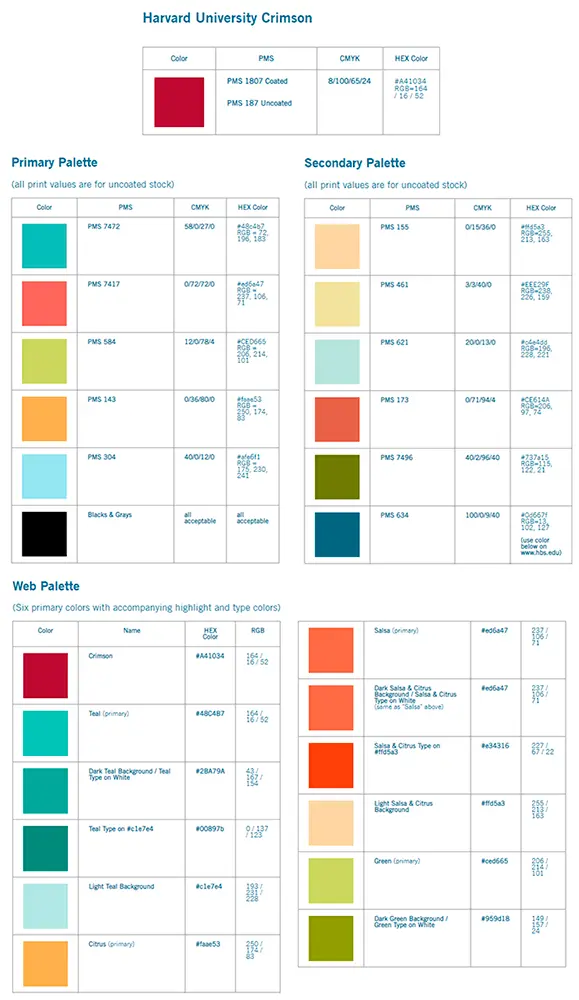 source: hbs.edu
This section of the brand manual will usually feature examples of appropriate images and photographs that work with your brand.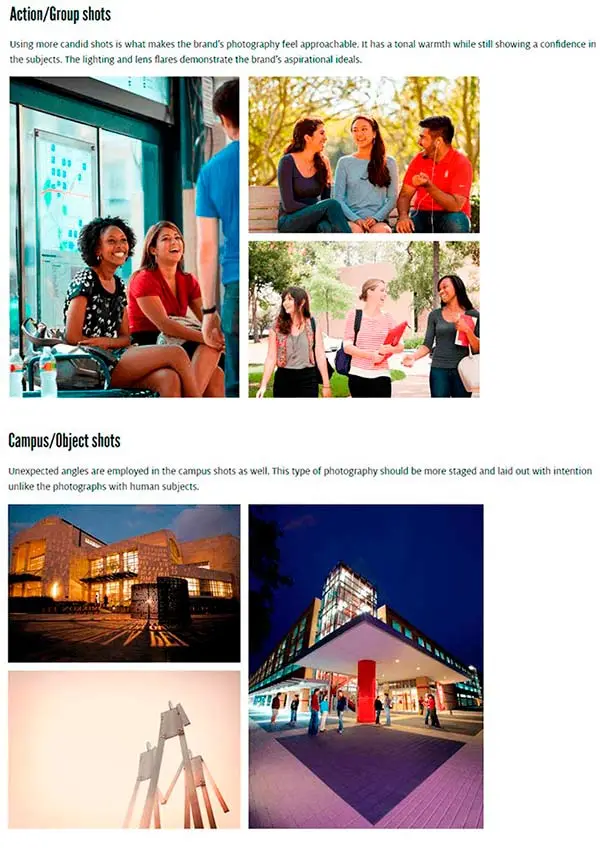 source: University of Houston
Describe how your organization looks and sounds. What are the visual tone and verbal tone for your content? Your tone of voice could be enthusiastic, сonfident, funny, independent, positive, intelligent, etc.
This section can include information about social media, banner ads, email branding, and email signatures.
Include the purpose of using social media channels (for example, to support the university's mission and core values within the context of the social media). Add info about styling your profiles (examples of social media icons, avatars, colors, etc.) Provide a list of do's and don'ts of social media networking. Some examples of do's look as follows: post fresh content regularly — at least two times a week; allow followers to engage with your social media page via wall postings, photos, videos, etc. Here are some don'ts: don't allow disrespectful comments, avoid posting and sharing anything that violates someone else's rights.
Explain what the essential elements of the university's digital ad are. These may include a logo, sweet and short message, compelling call to action.
Give instructions on how to design, develop, and deploy emails that follow your brand. For example, specify how a subject line should look (avoid "selling" language, keep it no longer than 30 characters, etc.) Explain what the ideal copy should look like (use positive and friendly language, use the second person voice, keep your message brief, proofread it before sending, etc.)
What are your university-wide standards regarding email signatures? For instance, all university email signatures must be concise and only include the following information: name, job title, department name, university name, phone number, website. You may want to provide different templates for:
Academic staff

Staff

Students
If you want to create a professional email signature that matches the university's brand, try out our free email signature creator Newoldstamp. It is easy-to-use, offers a variety of templates to choose from, and has central management to control and update multiple signatures without a need to ask staff to do this.

You may also like our article about email signatures for university, college, and school students.
This section can include information about business cards, brochures, letterhead, envelopes, etc.
Usually, universities and colleges require all employees to use only standardized business card format. Furthermore, the employees are not allowed to create and design their business cards on a PC or print them at off-campus locations.
Higher ed institutions should also have an official format for academic and administrative letterhead. For example, you can see the following requirements: letterhead must be a blue footer with white text contact information; letterhead of some specific department can include a red footer; no graphic images other than the university logo may be displayed on letterhead; etc.
Describe in detail the requirements for envelopes. For instance, explain where the university logo must be placed, what colors must be used, and so on.
Provide templates to assist the university employees in creating brochures that are consistent with university branding.
Mistakes you should avoid in university branding campaigns
A university brand is like a story of the organization and a promise to students, their parents, and university employees. They will see your brand the way you want them to if you are transparent, consistent and if you avoid these common brand mistakes.
Not managing university brand centrally
To achieve effective and seamless workflows, it is crucial to share all the brand assets, templates, guidelines, etc. in one central location. This makes it easy for staff to distribute and maintain these assets within their teams.
Not providing simple access to your visual identity
Branding guidelines communicate a lot of things about your brand, both internally to your institution, and externally to students, partners, benefactors, and the general public. Many universities and colleges offer links to their brand guidelines on their websites so that anyone can see and even download the font, the brand logo, the color palette they use, and many more things.
Using broad and standard slogans
Another common mistake in university branding is a tendency for educational organizations to choose standard, meaningless slogans to accompany their logos. Some bad examples are "I will lift up my eyes," "Matter here," "Yes you can," "Uncommon wisdom." The problem with these taglines is that they seem inspirational on the surface, but they don't really tell your audience anything about your organization, or what it stands for. When creating a motto, think about your strengths and core values. Try to convey those in the best way that represents your university.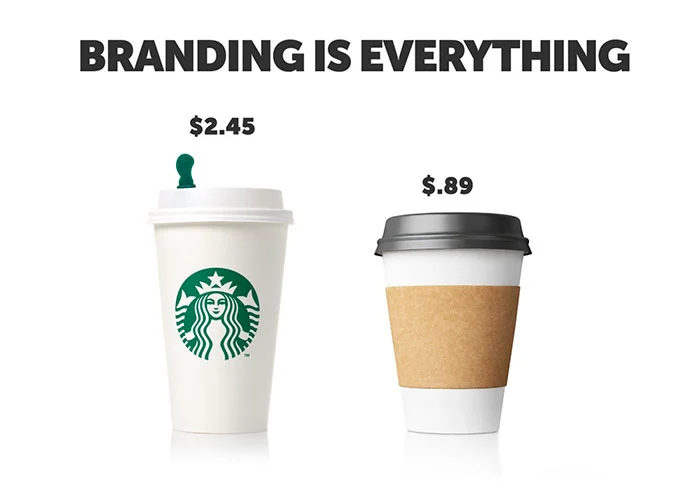 source: digitalambition
Conclusion
Day after day, competition between universities is becoming more intense. The number of students is increasing, and each of them wants to be sure that the chosen university fits them in all aspects. The fact that a certain institution stands out from the rest attracts the students. That is why working on brand identity is essential for any higher education institution, especially if it isn't well-known.
Where to start with a university brand strategy? Here is a list of things to do as soon as possible:
Realize that university branding is more than a logo or a fancy typeface. It's more about your internal culture, your educators, current and past students;

See how your competitors are presenting themselves in the marketplace and do better;

Never stop learning more about your target audience;

Know and demonstrate your strong points;

Find your Unique Selling Proposition;

Use storytelling. People love interesting stories;

Create your university branding guidelines and provide simple access to them.
If you like this article, you might enjoy these too: