Newoldstamp suggests a wide range of combinations to create different email signature examples for students.
If you are in college and need to send emails on a daily basis to your internal contacts only, then the best option for you is to keep the college email signature simple. These are some excellent student email signature examples. They contain only the most necessary information and have an appropriate design. These email signature examples students can use to get inspired.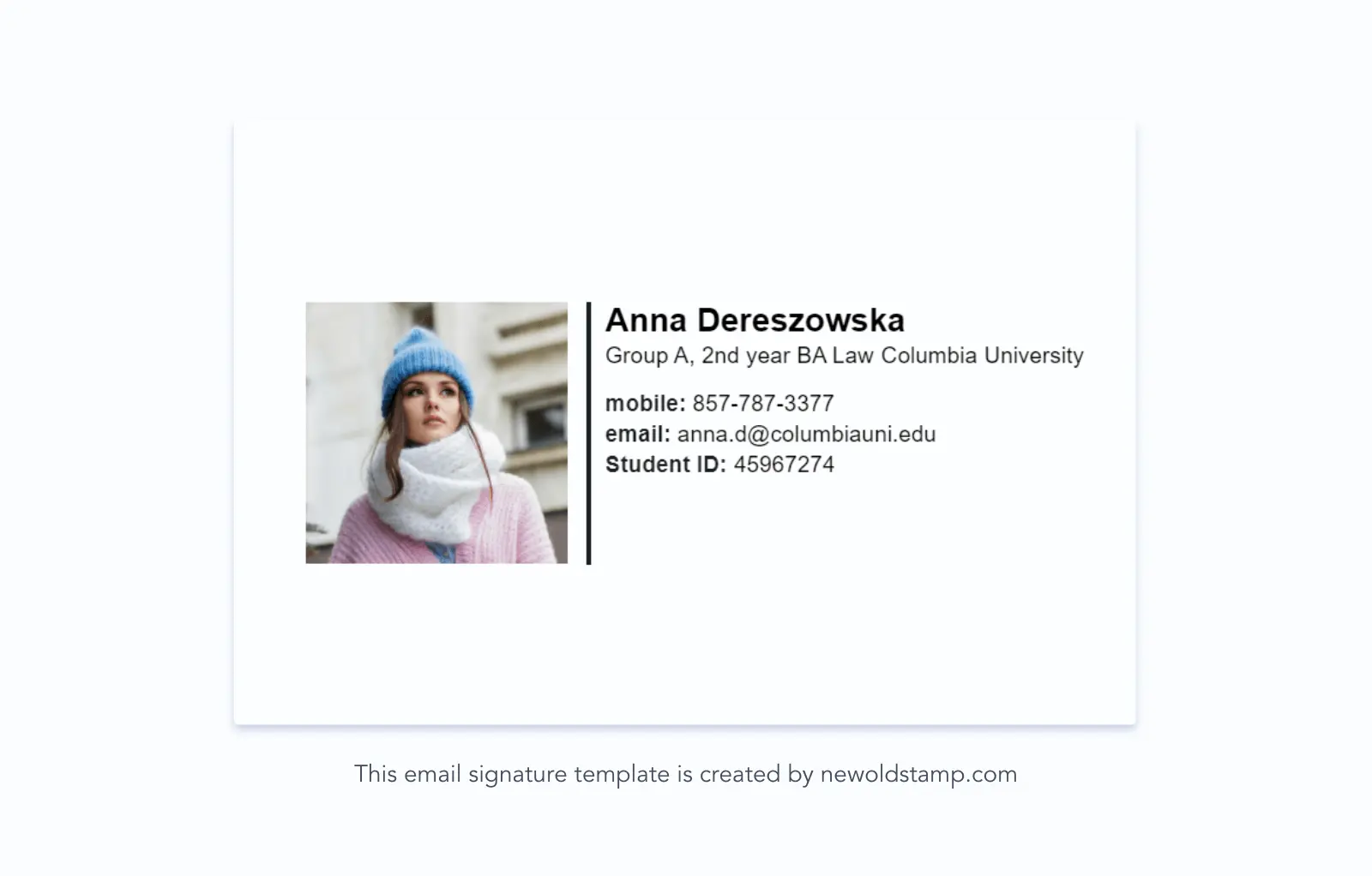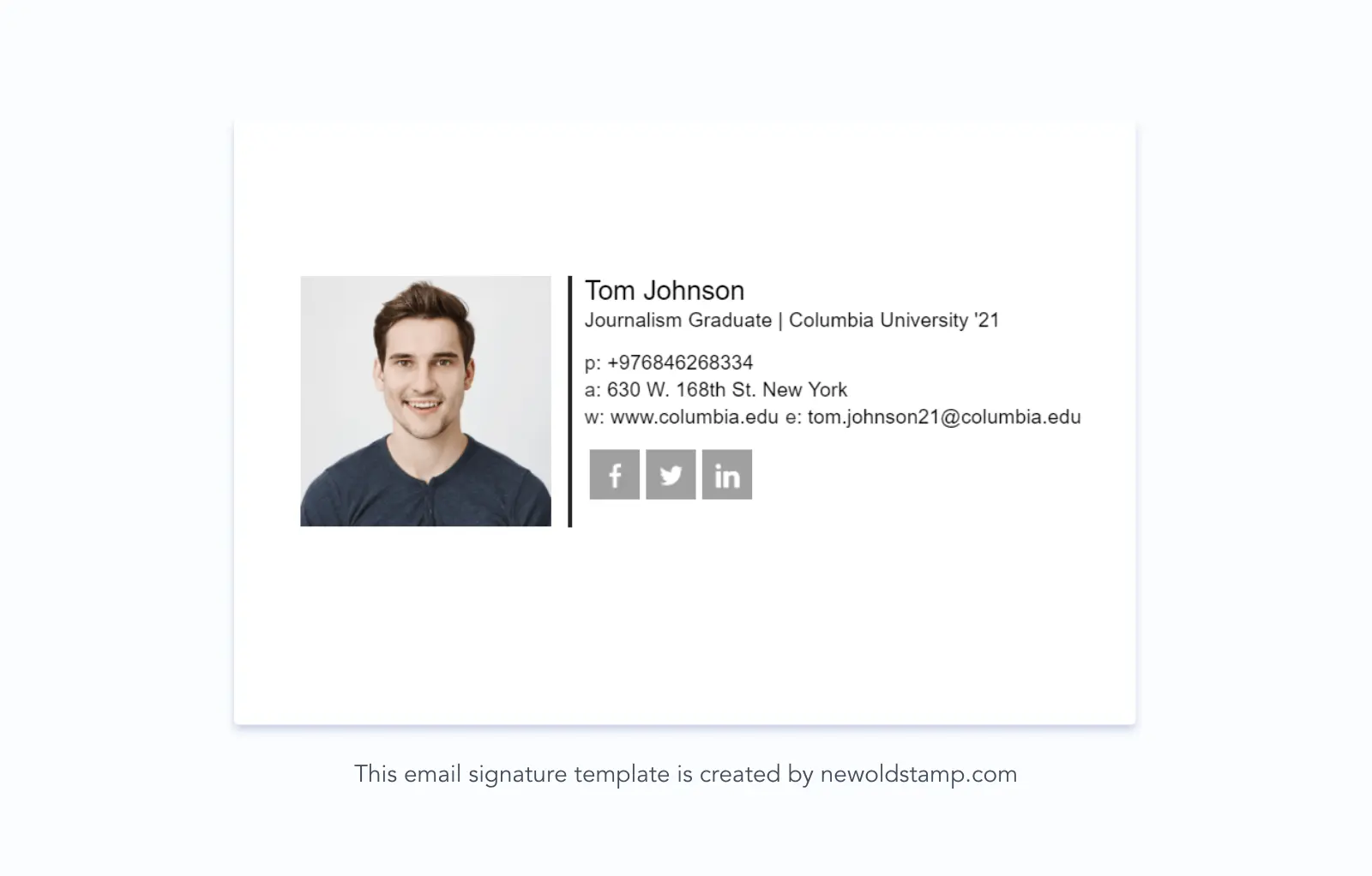 The template formats that are below could be designed to suit the university requirements for an email signature. If you are not sure what color you should pick to stay consistent, upload the university logo to Newoldstamp and grab colors from the image to stay consistent.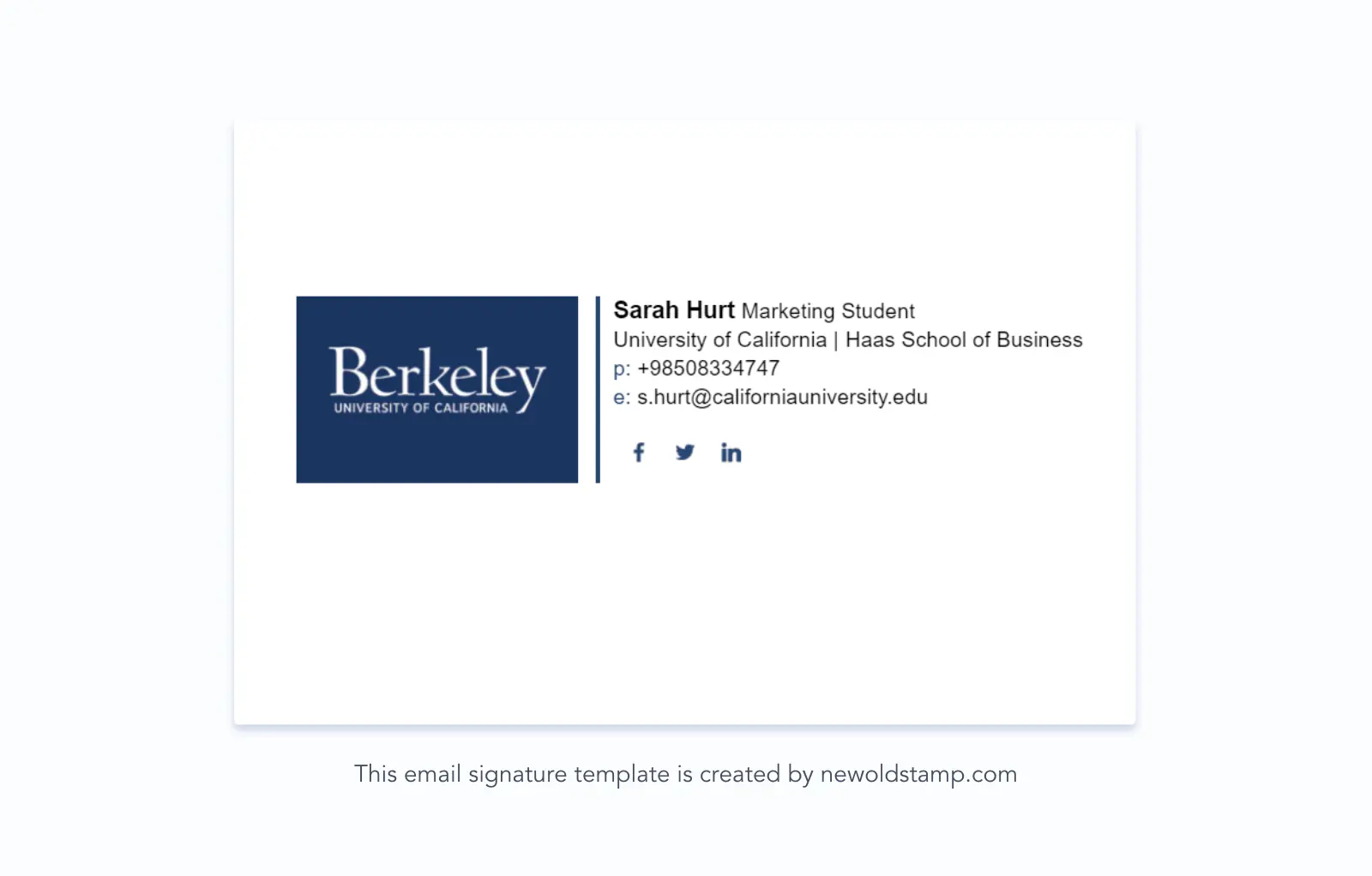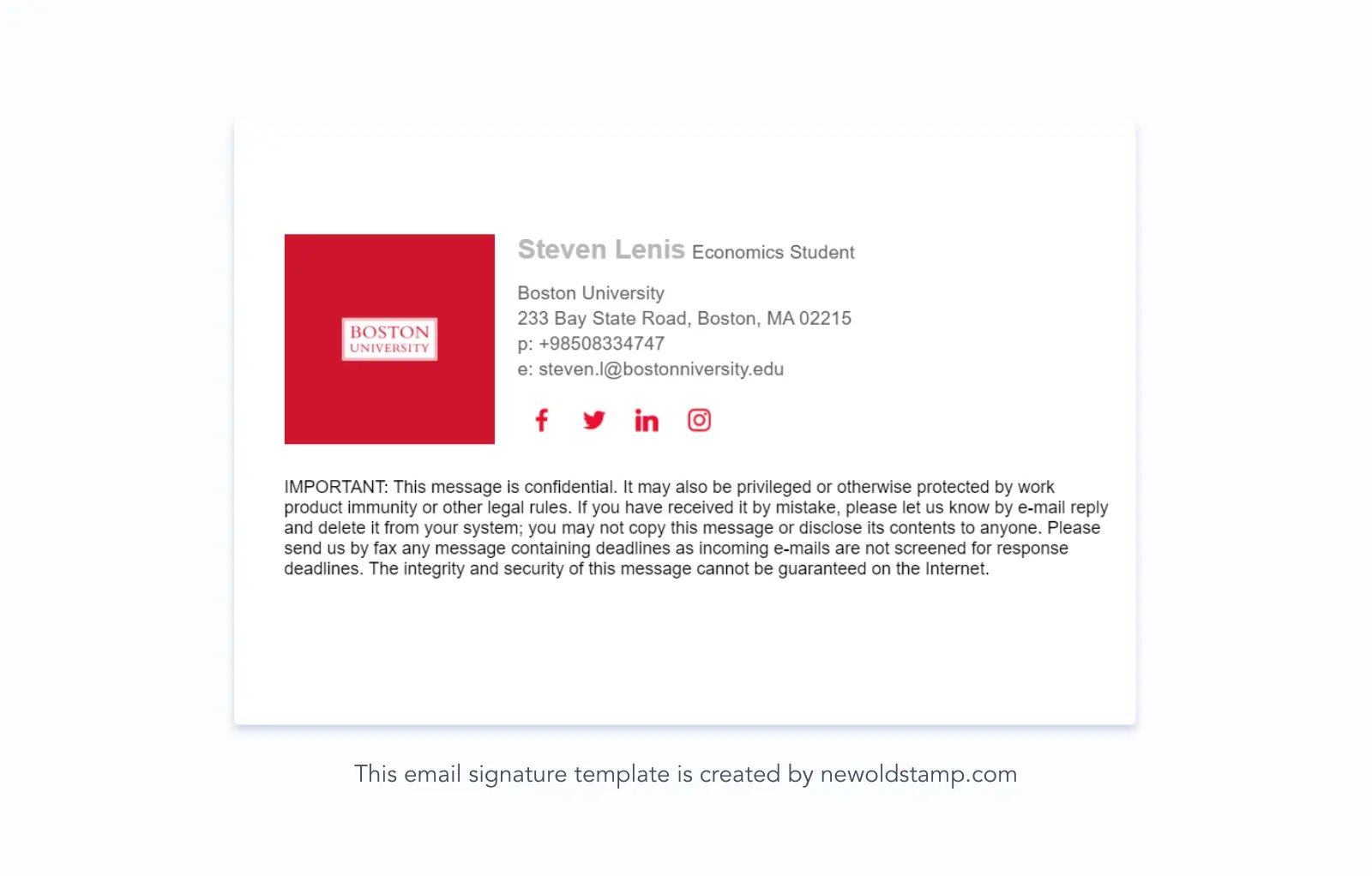 If you are a Master's or a Postgraduate student, you would want your signature to look more professional and bold. It is a good idea to add some of the achievements, social activity highlights, or links to your blog. Newoldstamp's signature apps will help you to add clickable links, CTA buttons, and interactive banners, as in the college student email signature examples below.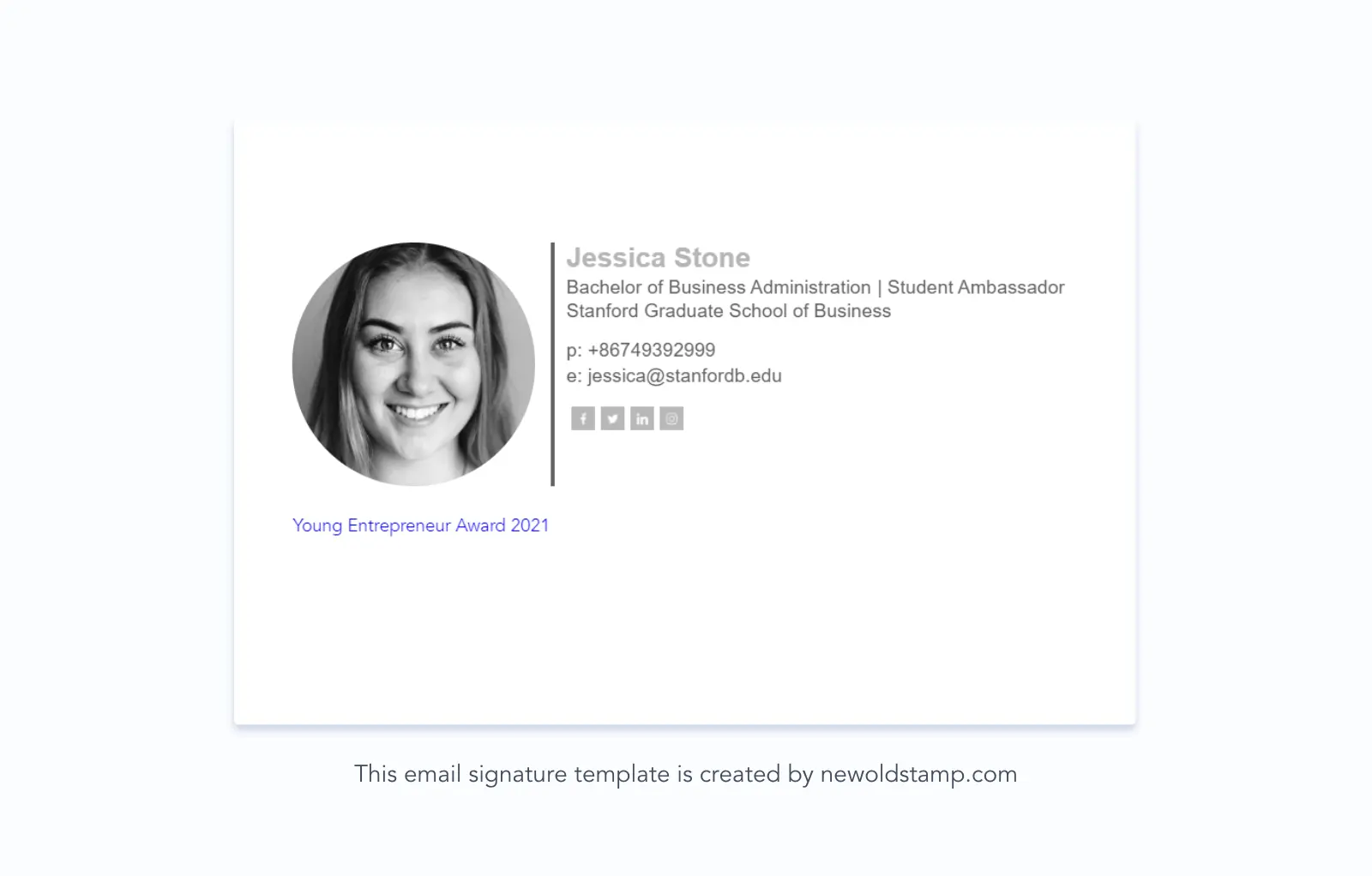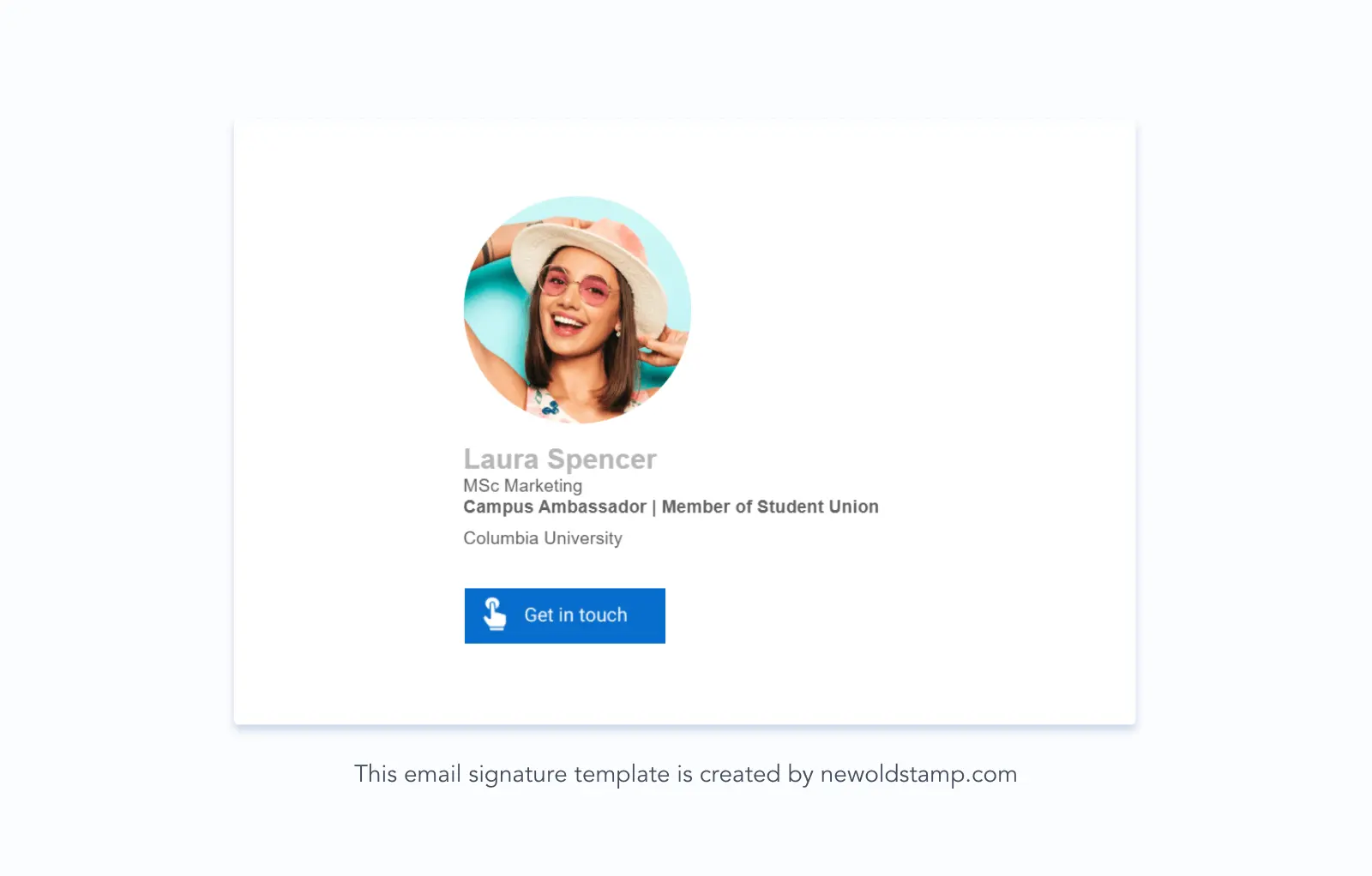 Such professional-looking email signature college students can use when looking for a job always try to present themselves in the best light to increase their chances of memorizing by a potential employer. Ideally, your graduate student's signature should catch enough attention of a receiver that he would want to take a look at your CV. For this purpose, use email signature banners and social media icons like in the following examples. Easy, presentable, professional.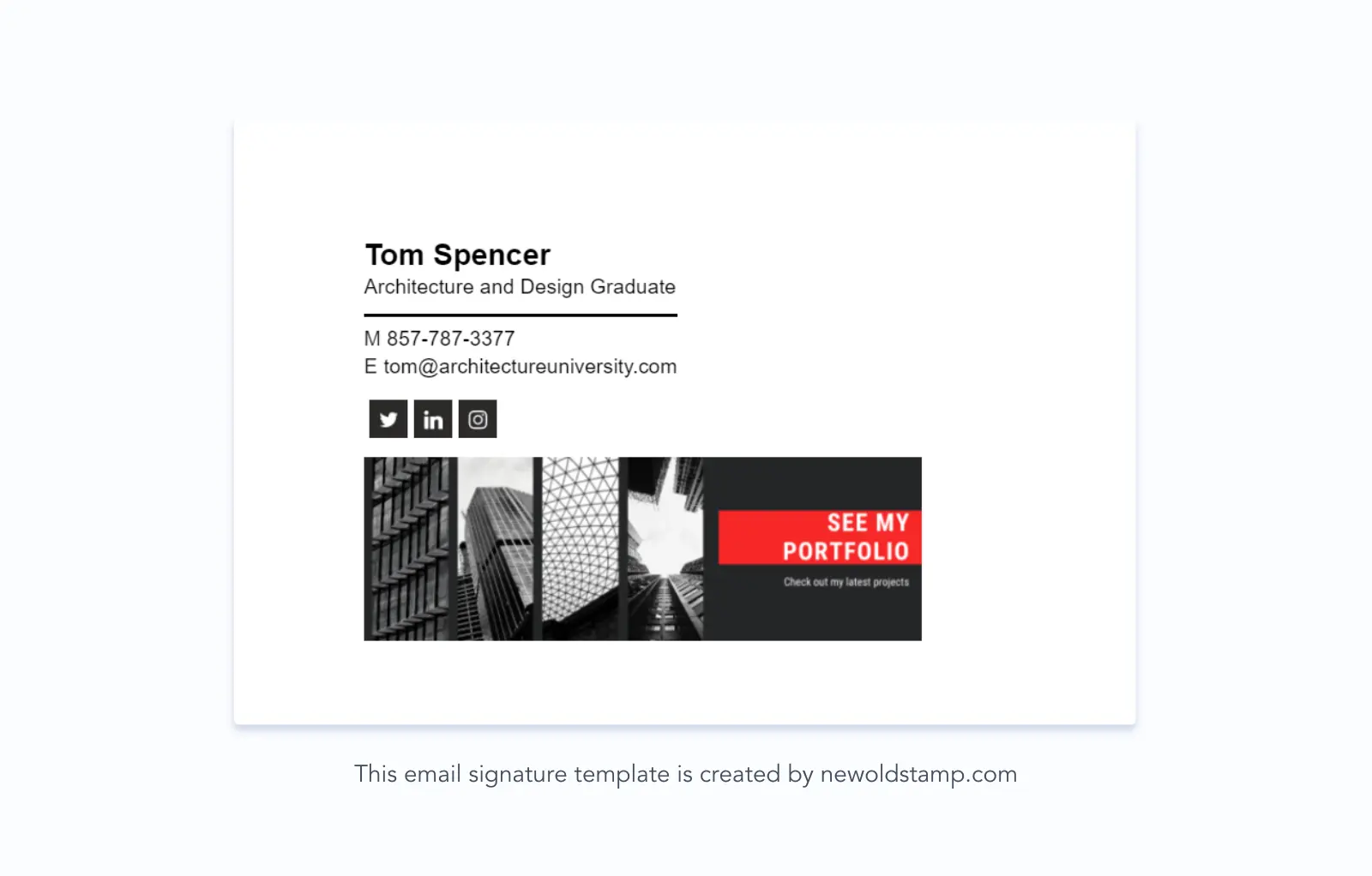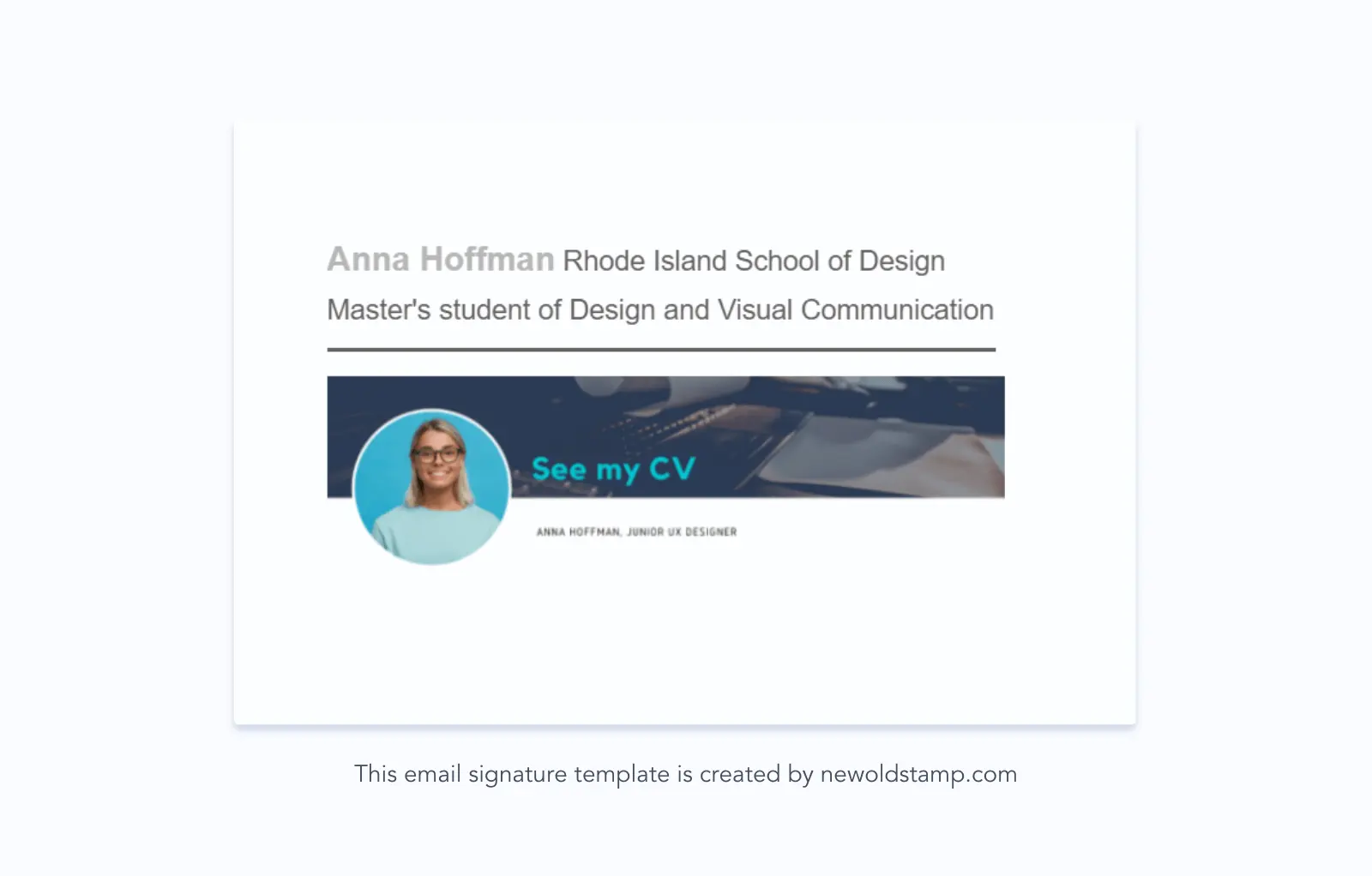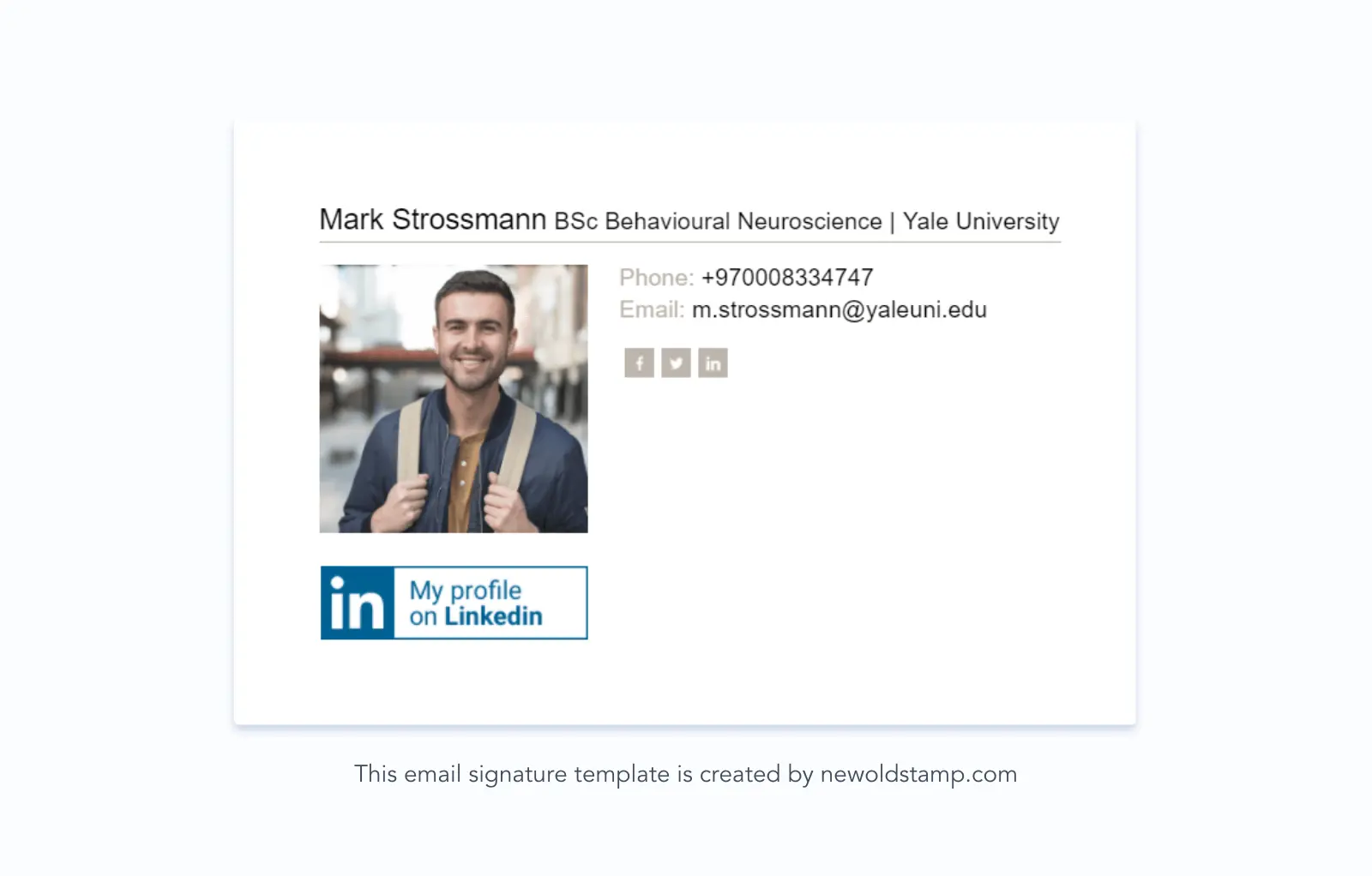 All in all, good email signatures for students are the perfect final touch in email.
Here are key takeaways to keep in mind while designing a student email signature:
Keep it short and relevant with a bit of personal touch to establish your branding identity.

Add appropriate social links and icons to expand your professional network.

Make it recognizable by including the highlights of your academic achievements, social activity involvement, and/or work experience.
A relevant email signature can be useful at different stages of university life (PhD student email signature, undergraduate email signature, masters student email signature, email signature for recent graduates, and others), both for internal and external correspondence. Moreover, the signature of a student is a powerful helper that makes your character look professional and confident during the job search process. Every email signature for a graduate student can be customized in various ways, show some creativity, and rock that visual branding of yours.