Tips to Write a Business Proposal Letter Like a Pro and Kickass Your Business
1. What is a business proposal letter?
2. Why you need to write a business proposal letter
3. Types of business proposal letters
4. Business proposal letter structure
5. Business proposal letter format
6. Tips for writing a strong business proposal letter
7. Common mistakes in writing a business proposal letter
8. Business proposal letter checklist
9. How to send a personal business proposal via email
10. What to do after you've sent your business proposal
11. Examples of a business proposal letter
12. CLIENTCO'S CHALLENGE
13. PROFILES SOLUTION
14. BENEFITS OF THE PROPOSED SOLUTION
Useful tools:
1. Newoldstamp - Email signature marketing
2. Mailchimp - Email builder and sender
3. Hubspot Email Marketing - Marketing automation platform
4. MailerLite - Landing page builder
5. Canva - Online tool for making designs
We are continuing our overview of business letters and their different types. This time, we've picked a business proposal letter. This business document is broadly used in numerous areas from job search to sales. You might be required to write it at any point in your life. And here is where our guide will be useful.
In this article, we'll look at all main aspects of how to write a business proposal letter. We'll cover such basics as definitions and types, give you the guidelines for the proper business proposal letter format and structure, offer some tips and best practices, and also provide an example of a business proposal letter. We hope you find all the information here useful.
Let's start with the basics, shall we?
What is a business proposal letter?
Simply speaking, a business proposal letter is the one in which you offer your product or service to a prospective client and give reasons for using them. The following list will give you a better idea of what it is.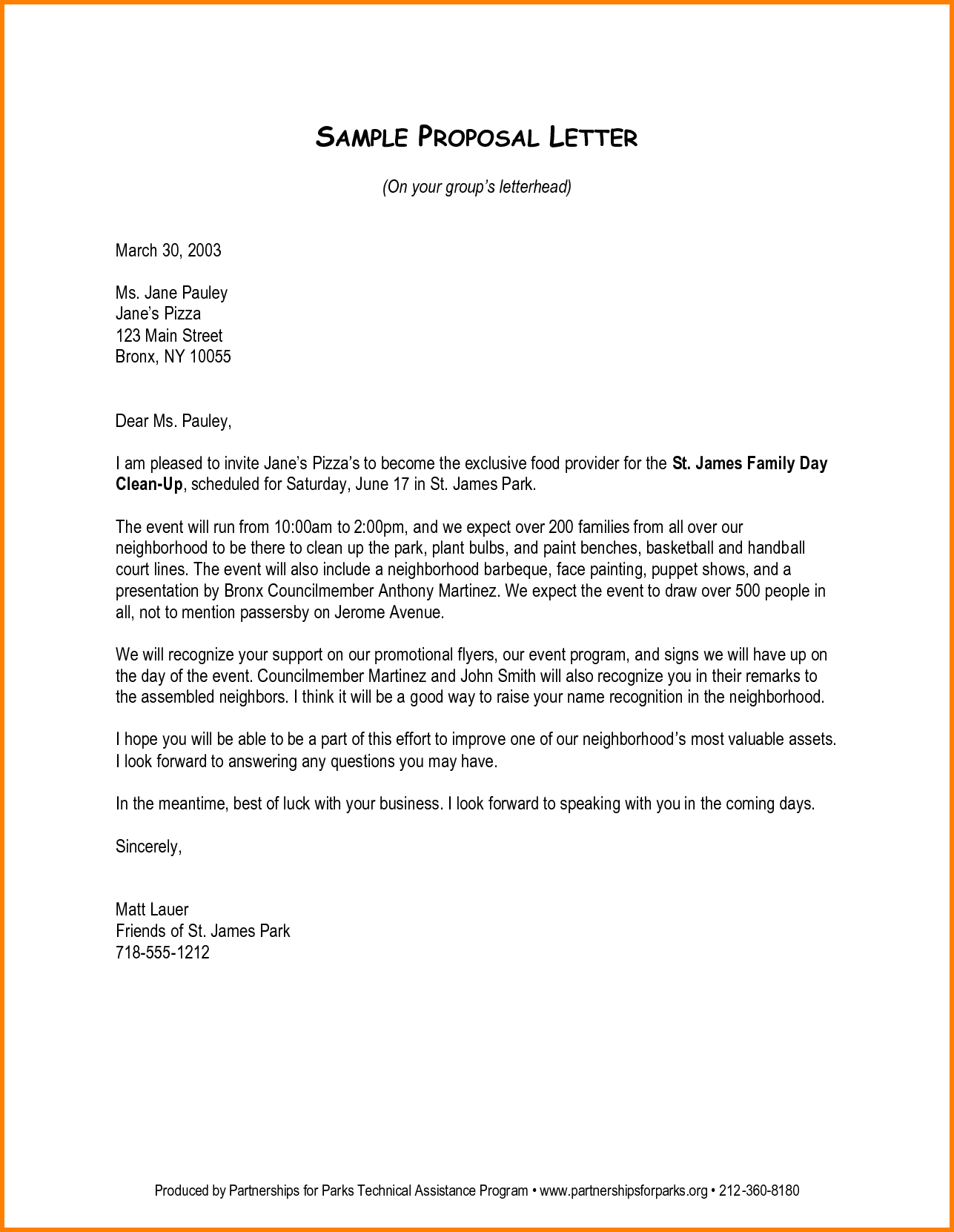 So, what do you need to know about a business proposal letter?
It is a sales document.

A business proposal is written by the one who sells to the one who (potentially) buys.

It is a statement about your product or service with an explanation as to how they can solve the customer's problems.

Its goal is to secure partnership between your business and your prospect's business.

Business proposals can be solicited (either formally or informally) or unsolicited.

There are specific requirements for the format and structure of a business proposal.

Business proposals can be sent both via post and via email.
Why you need to write a business proposal letter
As mentioned above, the goals of a letter of proposal for a business is to establish a partnership with that business. In other words, its purpose is to convince your prospect to buy from you or to hire you as a service provider.
Depending on the situations and the nature of what you do, there can be a variety of business proposal types. Let us look at the most popular of them below.
Types of business proposal letters
There are two ways to classify business proposal letters. The first one is to group them into three categories: formally solicited, informally solicited, and unsolicited business proposals. The second approach is to divide them into groups by purposes.
Formally solicited business proposals
We are talking about a formally solicited proposal when a prospective buyer asks for one in writing. In this case, the prospect must send you a Request for Proposal (RFP) or some other document like an RFQ (Request for Quotation), IFB (Invitation for Bid), or RFI (Request for Information). All these letters are designed to help you understand the client's requirements and write a tailored business proposal.
Formally solicited business proposals lay a foundation for a more regulated business relationship. Their purpose is to win over the client.
Informally solicited business proposals
When a client asks you for a proposal in person, and there are no formal requirements for your proposal, this is a case for an informally solicited business proposal letter. This practice is common when a prospective client is not looking at other products. Their purpose is to formalize your relationship with the client before starting business cooperation.
You can compare this to when a person is applying for a job for which the employer has no other candidates but still asks for the individual's CV.
Unsolicited business proposals
Unsolicited business proposals are written and sent to a prospective client without them specifically asking for it. In most cases, these are marketing brochures that you send to prospects to showcase your product or service. They are more flexible and less personalized compared to other types of business proposals. They are also more applicable to the cold-selling practices. Their purpose is to inform the prospects.
Bid proposals are usually sent to organizations which are concerned with both the services and the price. The contractor publishes a bid request, and the potential vendors make bids by sending proposals where they specify services they can provide and the cost of those services.
Research proposals are common in the scientific and academic community. Their goal is to either get an approval to conduct a study or to get the necessary funding for one. In the business world, organizations which need research done (or those which can fund one) might accept proposals from organizations which have the necessary resources (people and knowledge) to do particular research.
Internal company proposal
Such business proposals are written by employees of a company to its decision makers. For example, a developer or a team lead decides to introduce a new feature in the company's product. He or she writes a proposal addressed to the CTO or CEO where he or she explains the feature in detail and justifies its implementation.
A grant proposal is written by businesses, non-profits, or individuals to granting organizations which then chooses among the applicants based on a number of criteria. A well-written proposal letter that explains how you or your business meet the donor's criteria can bring you a substantial amount of money that will help you bring your projects to life.
Depending on the type of a letter of business proposal, the format and the necessary elements can vary as well. Below, we'll take a look at how to write a good business proposal letter in general, as well as in more specific cases.
Business proposal letter structure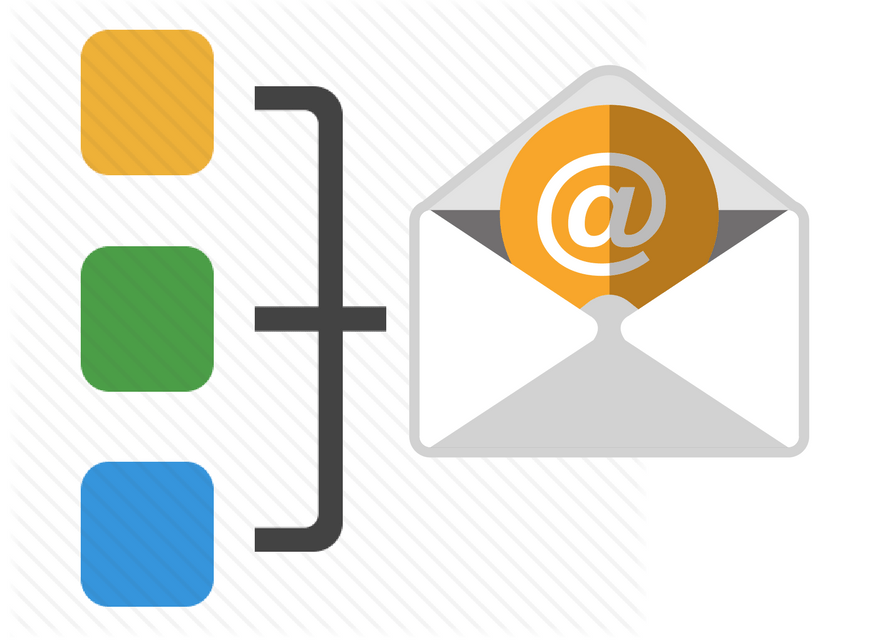 When writing a letter of business proposal, one should keep in mind that not one, but two papers are usually required—the proposal itself and a cover letter. The latter is often a summary of the former. In it, the vendor introduces him- or herself, lists the solutions, matches them with the customer's requirements, and states the price. It is also a looser document than the business proposal. In some cases, the cover letter can be omitted.
A solicited business proposal letter consists of the following components:
- title page
- table of contents
- executive summary
- problem statement
- objectives
- methods
- a list of resources and qualifications
- schedule
- budget
- metrics
- justification
An unsolicited business proposal can go without the first two elements.
This section is also called 'Executive Summary.' In it, you must give your potential customer a reason to choose your product or services. You need to keep it short, factual, and to the point. You don't need to state all your benefits here or go into details. The goal of the summary is to get your prospect read the proposal.
Here, you need to introduce yourself or your company. Answer the following questions:
What do you do?

What is your mission statement?

What is your story?

Why should you be trusted?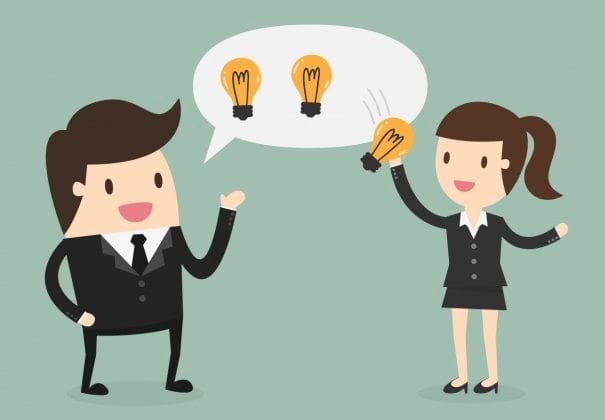 When presenting yourself or your business, try to relate to your prospect and tell them what they would probably want to hear about you.
Presentation of the problem or opportunity
Here, you need to write what it is that you are offering and why it is relevant. Show your potential customer that you understand their problem or challenge and that you are ready to address it. Present your solution and link it to the particular aspects of the problem.
In this paragraph, you must state what your product or service will deliver. What is expected at the end? What results do you anticipate and what results can you guarantee? This is basically about defining the KPIs.
This is about how you will solve your prospect's problem. What tools and instruments will you use? How will the work be done and by whom? What actions will be performed at each stage? Why?
This section can be merged with the previous one. In it, you need to simply list all the resources you will use. You can provide a little information about each of them if they are a part of the solution that you are offering. Of course, you will need to match the resources to specific activities.
Your prospect needs to know how much it will take for you to show tangible results. Moreover, they will need to see the timeline of your work. Compose a detailed schedule of your activities. If the work takes over several months, you can make a few tables: the monthly plan, the weekly, and the daily one. You should list all your activities and provide time estimations or deadlines for each of them. Remember that it is important to propose a schedule that you can keep up to. You can use a timeline maker to visualize your schedule, identify concrete steps and include it in your proposal.
Telling your prospect that they will need to pay you ZZZ amount of money in the end will not suffice. Instead, break your job into certain activities or activity types and provide the price for each. In the end, name the total amount. This way, your prospective customer will see what exactly they will be paying you for.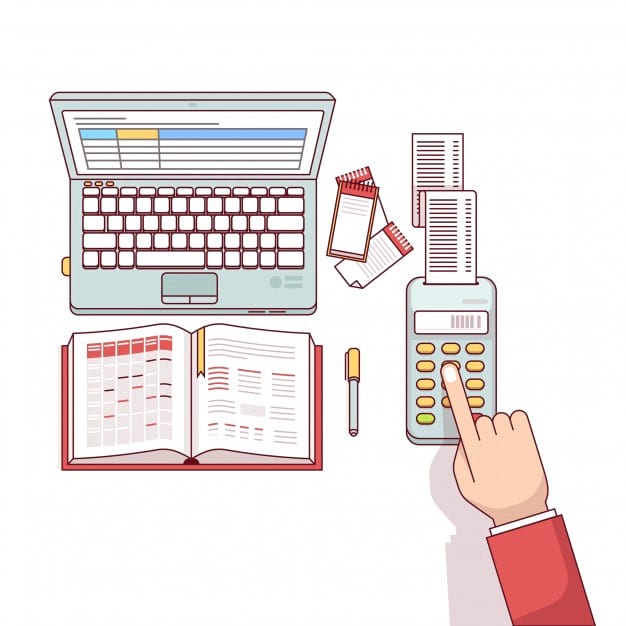 How will you know when the goals were reached? Here, you need to give estimates for the KPIs that you defined at the beginning of your proposal, in the Objectives section. Be realistic about the results that you can achieve.
You can treat this section as a conclusion. Restate what you can do for your prospect and why you are their best choice. If possible, link to a similar case where you solved a similar problem for someone else. As an option, refer the reader to your website for more information about how your services can help.
Business proposal letter format
Now that you have an idea about the main components of a good proposal, it's time to consider the format of a business proposal letter. In other words, what the paper should look like.
As your proposal is likely to consist of more than one page, be sure to link all the pages together. Write the title of your proposal and the number of pages in the headers. This will help your prospect to make sense of the structure in a case when nothing is holding the document together.
At the right-top of title page, write down your name, organization, and address. Keep in mind to include your country in case your and your recipient's countries are different.
Add a blank line after the sender's information and write the date of when your business proposal letter was written. Leave one more blank line after the date.
Like with the sender's info, provide your recipient's name, company, and address. Be careful to use the person's appropriate title. In case of a woman, it is better to go with Ms if you are unsure. Remember to specify the individual's degree if they have one.
In case of an informal business proposal, start the letter with a salutation. In case of the formally solicited one, greet the recipient in your cover letter.
Don't forget to add your handwritten signature at the end of the proposal letter, next to your name. If you are sending the proposal via email and writing your cover letter in the email body, then don't forget about the business email signature.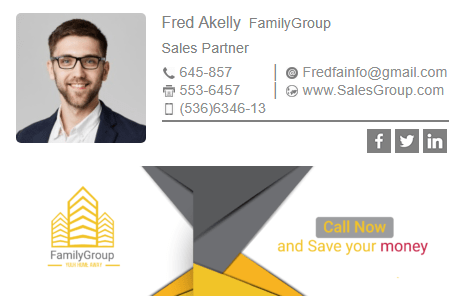 Click here to personalize business proposal letter even more by creating an email signature
Be sure to use readable fonts for both headings and the text itself. You can choose between Times New Roman or a standard sans font size 12. You can highlight the headings through bold formatting or capitalization. Write your proposal in one column and use margins which are at least 1 inch each. Pay attention to readability and logical arrangement of the information.
Tips for writing a strong business proposal letter
Now that you've learned what a business proposal is and what elements it comprises, let's take a look at some of the advice we've collected. Follow the tips to write a business proposal letter like a pro.
Instead of writing a "cold" proposal, ask your prospect for a Request for Proposal (RFP) or Request for Quote (RFQ). This is a good common practice that will allow you a more personalized proposal that would match the organization's requirements and be aimed at solving a specific problem. Besides, it will be only easier for you to write your document with all the important information at hand.
Add a cover letter to your business proposal
Although the cover letter is optional, it would be peculiar to send a proposal without it, especially if you are sending it via post. In case your relationship with the prospect is less formal, and you are communicating via email, write a summary of your document in the email body.
Let your prospect know what the next step could be by providing a clear call to action. Do you want them to call you? To send you a letter of confirmation via post? Or do you expect them to email you in case of a positive answer? Don't forget to specify this.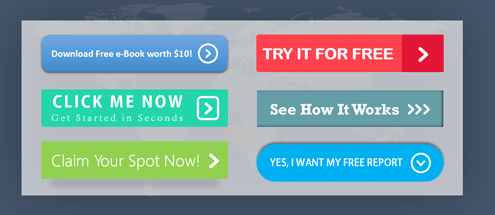 Attach supporting documentation
If you refer to some other document in your business proposal, you need to include it as well, especially if it is some of your company's documents (such as a presentation, a case study, a stats spreadsheet, etc.).
Include relevant facts or stats
Always support your claims with factual data. Never give any numbers that you cannot confirm. Provide references and cite other sources. In case you are using your company's internal statistics, be prepared to justify and prove them if the prospect asks you to.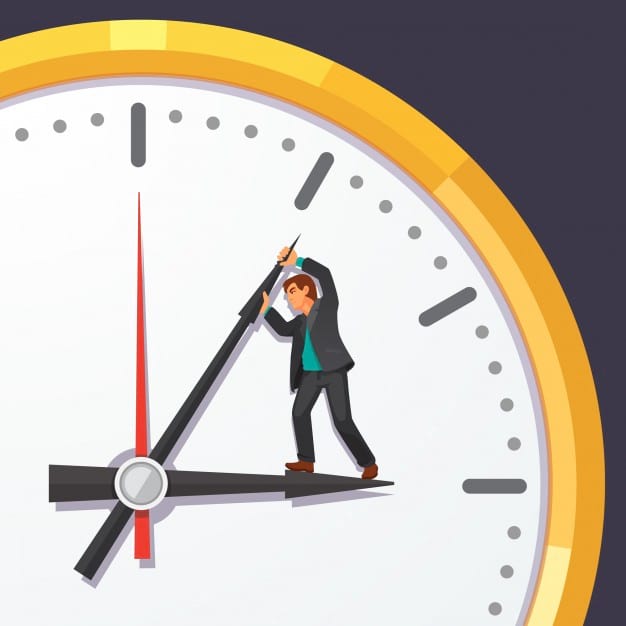 Make sure that you are capable of meeting all the deadlines that you've mentioned in your proposal. Failing to do so might result in a bad reputation for your business. To be on the safe side, give time estimates that are 1.5 times slower than the ones you are actually hoping for.
You can use your company's letterheads for your proposal. This way, it will look more professional. Also, stick to your corporate style: use your brand's fonts, colors, and style. Of course, make sure that the proposal letter is readable and does not look too contrasting.
Spend some time on the design
Make your proposal presentable and outstanding by dedicating some time to its design. It doesn't mean that you need to have your proposal as infographics. Simply make sure that the document looks appealing.
Have a clear goal of writing a proposal letter
The fact that you are writing a business proposal means that you have a specific goal in mind. In your case, it's always to get a deal. Thus, treat the document as a letter of persuasion—let your prospect understand that you are their best choice. Be concise, professional, and trustworthy.
Using the proper language is vital. Remember that a business proposal letter is an official piece of business correspondence. Make sure you are using the appropriate vocabulary throughout the document. After all, it is not a mere email to a friend or colleague. Still, you should not treat your proposal as a scientific paper either. Write professionally but avoid jargon and explain uncommon terms.
Common mistakes in writing a business proposal letter
We have looked at guidelines and tips on how to write a proposal business letter to win over prospects and close better deals. However, a few other important aspects remain. For example, the common mistakes people make when writing proposals. Below, we have collected some of them for you.
Confusing solicited and unsolicited business proposals.

Not researching your prospect before writing a proposal letter.

Sending a business proposal too late.

Addressing the recipient improperly (using the wrong title).

Forgetting to introduce yourself or/and your company.

Underestimating the time required to deliver the results.

Failing to spell-check and to proofread your proposal letter.

Over-generalizing in the business proposal.

Making it all about you (and not about your prospect).

Providing price estimates rather than accurate quotes.

Not backing up the numbers with factual data.

Not following up after you've sent the proposal.
Business proposal letter checklist
Finally, to be sure you have included everything that you need in your business proposal letter, we've prepared the following checklist for you. Just go through these points before you send the document, and you'll be fine.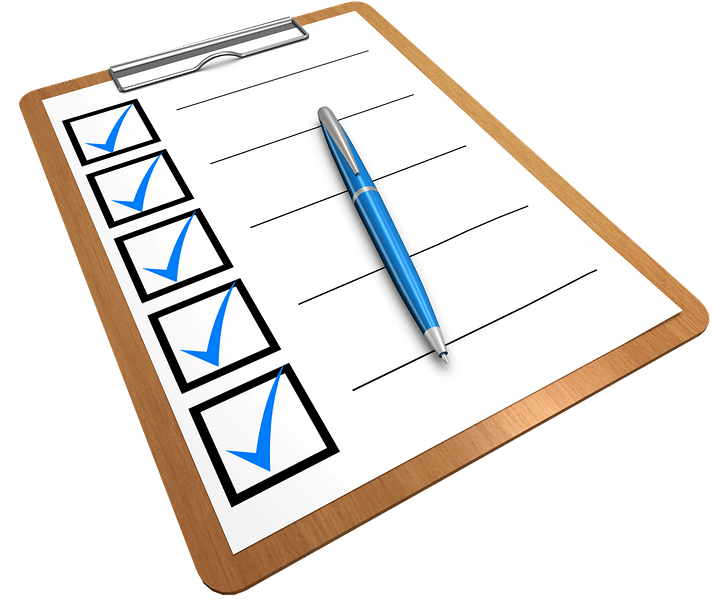 You have written a cover letter (in case of an email, a summary of the proposal in the email body).

The recipients' name, title, company, and address are correct.

You have provided your name, company, and full contact information.

The date is most current.

All pages are properly numbered.

You have the title page, a summary, table of contents (in case your proposal is long), the problem statement, measurable objectives, methodology, tools and resources, a detailed schedule, and a realistic budget.

The document is tailored to your prospective client and their specific problem.

Your business proposal letter answers the question "Why should the prospect choose us?"

You are sending the proposal to the right person.

You have double-checked the document for grammar mistakes and typos.
You can even go the extra mile and create a whole plan with some business plan writing service. This can help your potential partners trust in your proposal.
How to send a personal business proposal via email
It is often possible to send business proposal letters via email as well. Before doing so, make sure it is not specified otherwise, and your prospective customer accepts email proposals. In case of the unsolicited business proposals, there is nothing wrong with sending your brochure to the recipient's Inbox.
There are, however, some things you should pay attention to:
Write your cover letter in the email body

Make sure you have the proper email address

Make sure you are not triggering any spam filters

Keep in mind the attachment size limitations

Check out our

tips on writing effective emails

.

Don't forget to follow up afterward.
What to do after you've sent your business proposal
Once you've sent your proposal letter, it's time to sit back and wait, isn't it? The answer is no. Your job is not done here.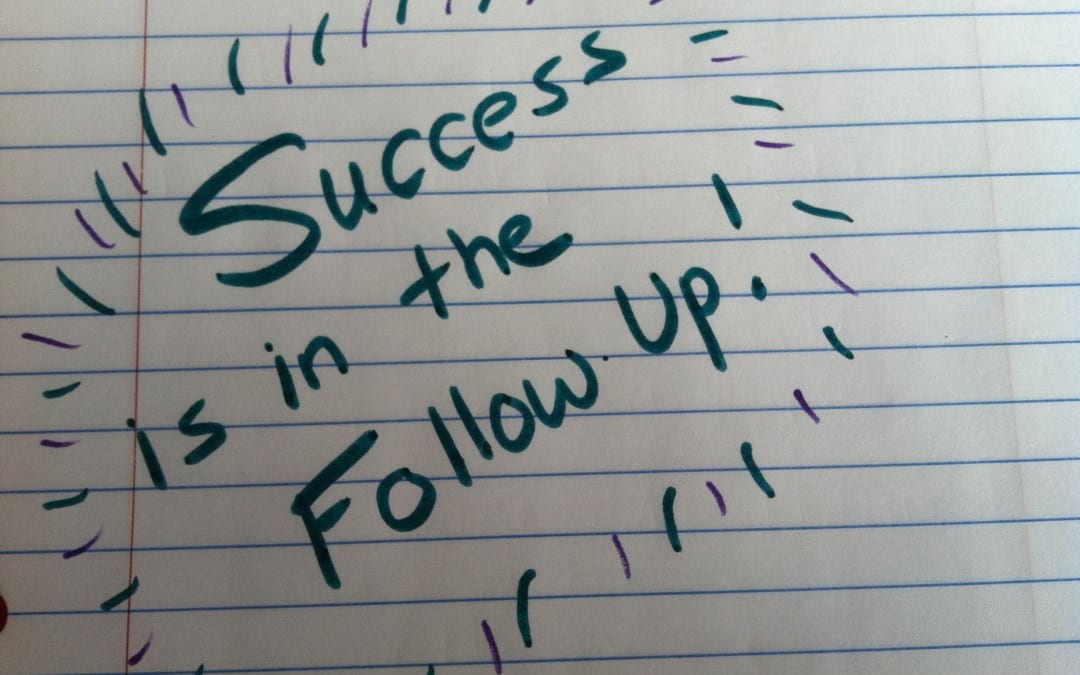 Image courtesy of businesshorsepower
First of all, you can follow up with your prospect and ask them for some feedback. Try to find out if they have had the time to read your proposal, and if there is anything missing in it. You can even rework your document if they mention other aspects of their current problem that you somehow left out. Surely, you shouldn't bombard them with emails and calls—that's a certain way to lose a potential client. However, a timely reminder would be most appropriate.
Secondly, you can make a connection within the prospect company and ask for some insights. And fear not—this won't be a professional violation. On the contrary, you might gain extra points for a more personalized approach.
Examples of a business proposal letter
When writing a business proposal letter, sample letters are always most helpful. Indeed, it is hard to understand how you can do something without seeing it first. This is why we present you with a sample letter that you can take as an example for your own proposals. Feel free to modify it and use.
(The current sample of a business proposal letter was taken from the Deiric McCann blog.)
Deiric McCann
Profiles International
5205 Lake Shore Drive
Waco, Texas 76710
[Date]
Joseph Blayne
CEO
ClientCo Industries
[ClientCo Address]
Dear Joseph,
Profiles International is delighted to have the opportunity to respond to your requirement for a solution that will dramatically increase your sales volume over as short a period as possible.
The accompanying proposal provides an extremely comprehensive response to all of the requirements outlined by the ClientCo team in over discussion over the last several weeks.
Until we meet on Wednesday and I present the main points of the proposal to you in person, here is a quick overview of the proposal's content:
CLIENTCO'S CHALLENGE
ClientCo's sales team has 45 sales professionals – all hired for a specific combination of education, skills, and experience that they share in common, and which should assure that all are highly successful in their positions. However, sales performance across this team varies widely – from the highest performers who deliver a performance against the quota of as much as 139% (the top ten range from 111% to 139% with an average performance of 125%), to the lower performers who deliver as little as 82% against quota (the bottom seven range from 82% to 99% with an average performance of just 92%). It is this gap of 57% between the highest and lowest performers that rightly concerns ClientCo.
ClientCo has the potential to increase their sales output by a factor of several hundred percent—if they can determine what it is that makes their top performers so much more productive than their average and bottom performers, and if they can use that information to raise the performance of every member of their sales team to the level of their top performers.
PROFILES SOLUTION
As discussed, Profile will establish a customized Online Assessment Centre (Profiles on the Web) to enable ClientCo to comprehensively assess their sales team. Using the ProfileXT, we will assess your entire team and use our unique 'success pattern' technology to identify the particular combination of attributes that make your top performing salespeople so successful.
By analyzing the Top Performers, we will identify the particular combination of learning abilities, behavioral/personality characteristics and work interests/ motivations that makes these people capable of performance at such a higher level than their peers.
As you saw, the proposed 'Profiles on the Web' (POTW) system provides a wide range of 'plain English' reports that will allow you and your managers to manage every people decision you ever have to make—but will most particularly help you to:
— Identify candidates with the same unique combination of success characteristics as your current top performers
— Provide detailed information to sales management on precisely what combination of coaching, training, and management is required to raise the game of each of your average or below average performers to the performance level of your top people.
— Use the success pattern and candidate information you build on your POTW system to more effectively manage succession and career planning activities
BENEFITS OF THE PROPOSED SOLUTION
Exceptional Return on Investment.

Extremely low entry costs.

'Pay as you use' model.

Proven track record with similar organizations.

Fast implementation—no special training or certification required.

Countrywide support.

Inexpensive to take nationwide—and global.
All at Profiles International are completely committed to dramatically increase the sales results in ClientCo by several hundred percent in a matter of a few months.
Assuming ClientCo make a decision to proceed with implementation by May 11th the solution can be fully implemented by July 1st, with the first concrete results ready to report well in advance of the ClientCo Annual Conference planned for Q4.
Many thanks for the opportunity to work with you on what we are certain will be a conspicuously successful partnership.
Sincerely,
[Signature]
Deiric McCann
If you think that you'll be asking this question next time as well: "How to write a business proposal letter?" a template that is easily customized can be the answer. Just make one universal template, and you'll save a lot of time when you'll get to writing a proposal again.
Check out the library of business proposal templates by Decktopus.
Conclusion
In the current article, we have looked into how to write a letter of a business proposal that can win you a major deal. The main takeaways are:
Always make sure you understand your prospective client's needs and requirements.

Stick to the formal structure of a business proposal. This will make your efforts easier and the result more favorable.

Follow the best practices to improve your chances of closing the deal.

Do not just send documents. Establish a connection with your prospect.

Write a universal template and reuse it every time you write a proposal.

Always proofread.