How to Get More Followers on Facebook Business Page
Facebook continues to remain one of the most famous social networks worldwide. There are over 2.5 million advertisers and 50 million small business pages registered there. To survive in this competition, you, as a marketer or business owner, should keep pace with the times while choosing the right course of action. Here are some winning hacks explaining how to boost a Facebook page and get page likes.
Let's start with a basic setup for your FB business page.
Think of Search Friendly Page and User Names
Before you've created a Facebook page, think of the name. Choosing the right name for your Facebook page is essential for better SEO. Sometimes when it comes to search engine optimization, some people suggest using keywords EVERYWHERE, even in the page name. Have you ever seen the pages with those awkward names like "Mike's Bakery - Pies, Bagels, Buns, Croissants — NY"? In fact, the trick has nothing in common with SEO-friendliness but only hurts your visibility on Facebook. Pick the name that represents your business. Try to avoid any generic terms like "Pastry," "Sports goods," "Traveling," etc.
Optimize Your Branding (Cover Photo as a Tool, Add Video to Cover Photo)
The images that you choose to represent your brand play one of the critical roles in creating a very first impression of your page since they are the main things that people pay attention to when they visit your profile. To make your cover photo to be displayed correctly, keep in mind that it will be shown at 820 pixels x 312 pixels on desktops and 640 pixels X 360 pixels on smartphones. Do not make it smaller than 399 pixels X 150 pixels. Images of 820 pixels X 462 pixels will look good on both desktop and mobile screens.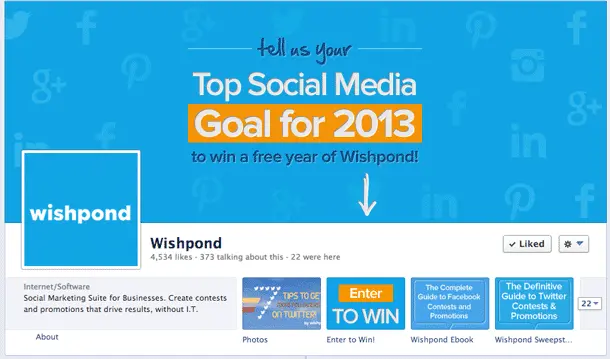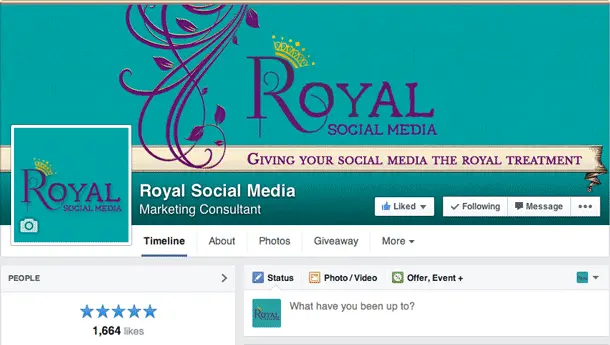 Think that static images are obsolete and boring? As this is how people prefer to consume content these days, Facebook has recently launched a new feature that lets you use a video instead of a cover photo. Unlike a single image, a cover video allows telling more about your business and its advantages. Note, the recommended size of such video should be 820 x 462 pixels.
Fill in Your Business Info
In the business info section, you can provide your company foundation date or the official launch date of your product. You will also need to define your mission statement. Wait, don't put tons of common words there. You should first check the best Facebook business pages to get inspired. Now you can write a good mission statement that Facebook fans like.
Your "About us" must briefly describe what your company is all about. For visitors, it is much easier to read this section rather than browse your whole Facebook page and waste time. Include a list of products or services you provide, and at least two clickable links to your company website, blog, Amazon listing, etc.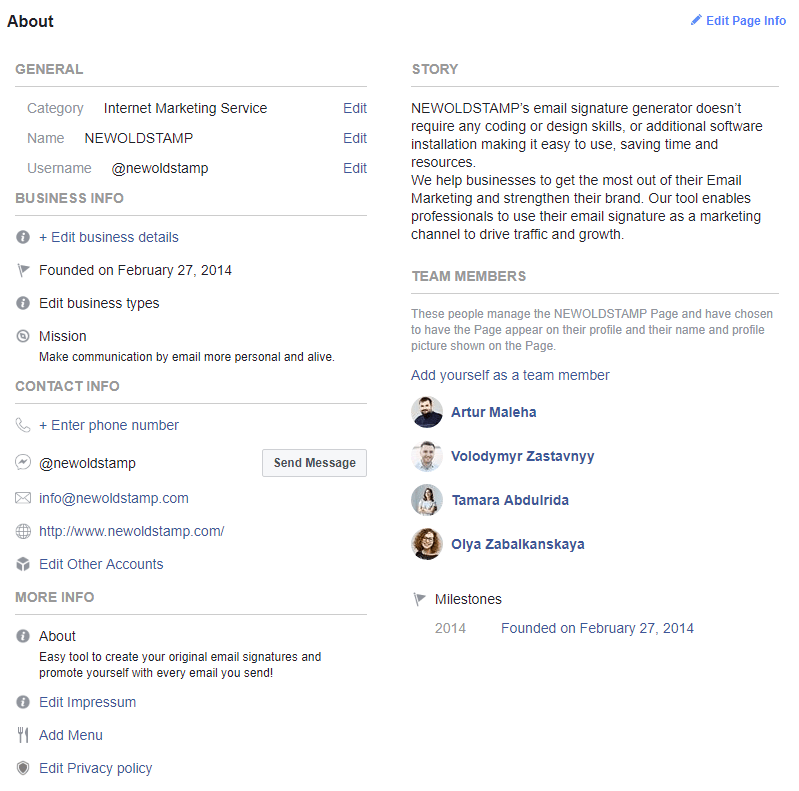 Give Functional Description in Company Overview
Your description in the company overview section should be as much functional as possible. Tell people who you are and what you do but use only short and easy-to-understand sentences.
Prospective customers may want to dig deeper to find out more about your business. That's why you should provide them with this opportunity by filling in your story section. Include additional details that introduce your business or brand even further, tell about something that inspired you to start your company, the team, awards, and other things that may help the readers to determine if they can trust you.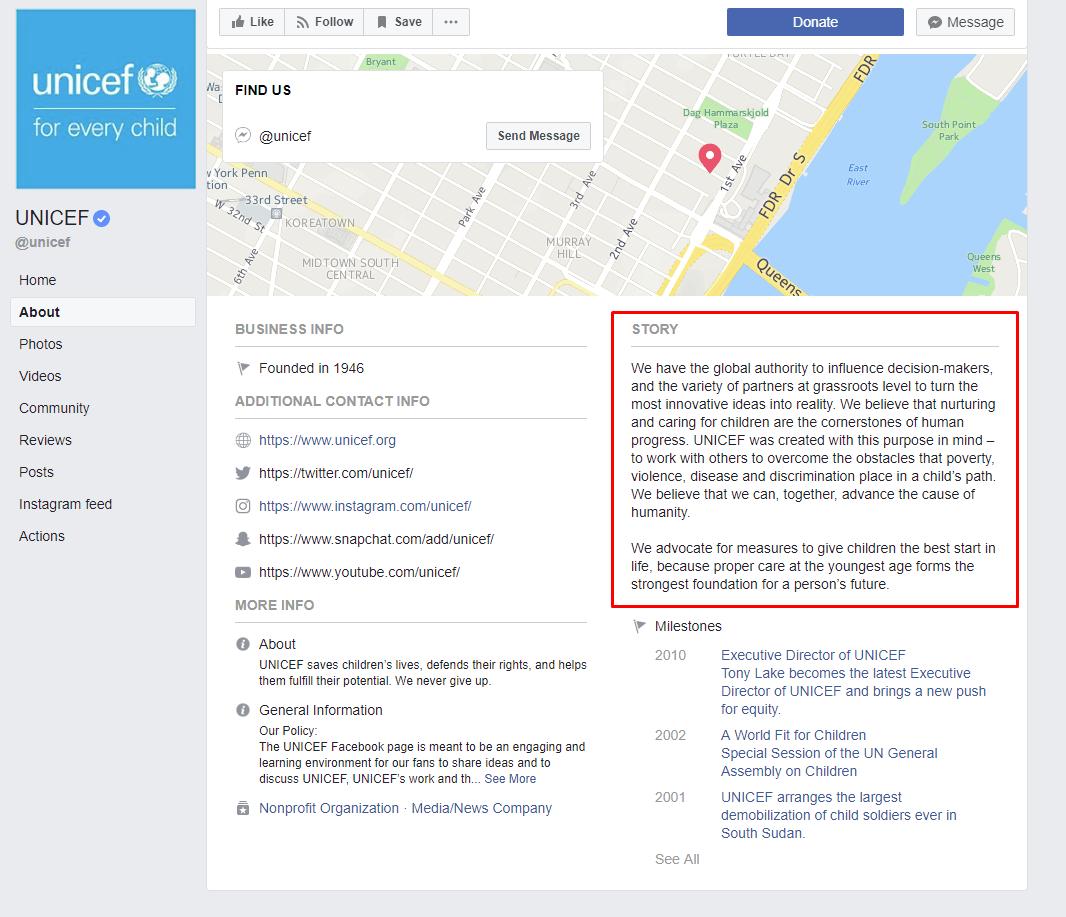 Customize Your Tabs (Apps)
When it comes to Facebook page customization, simplicity is the key. Rearrange your Apps to maximize the usability of your page. Ideally, you should select only two or three which are the most important. But don't worry, the other tabs will be accessible by clicking the More link.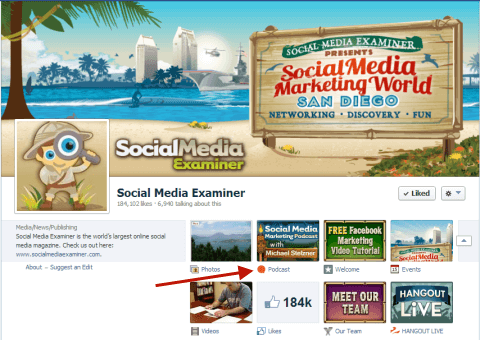 Since a default URL with the clutter of numbers doesn't work well, using your business's real name as your username would be perfect (if only it isn't too long or complicated to spell it correctly). However, you must have at least 25 followers to be able to customize your Facebook URL.

Add Call-To-Action Button According to Your Goals
These buttons were intended to help your audience take action and drive more traffic to your company website. Just click "+ Add a Button" below your page's cover photo, select a button from the drop-down menu and enter the required information. Click "Add Button." You might want to create buttons like "Subscribe," "Buy Now," "Download," "Read More," "Watch The Tutorial," etc. Besides, you will be able to find out how many visitors clicked the CTA button by clicking on the drop-down arrow on your button and selecting "View Insights." Little advice: Try to match the message on your cover photo with your CTA button. For example, if you are promoting a new album release, the "Order Now" button would be a good choice.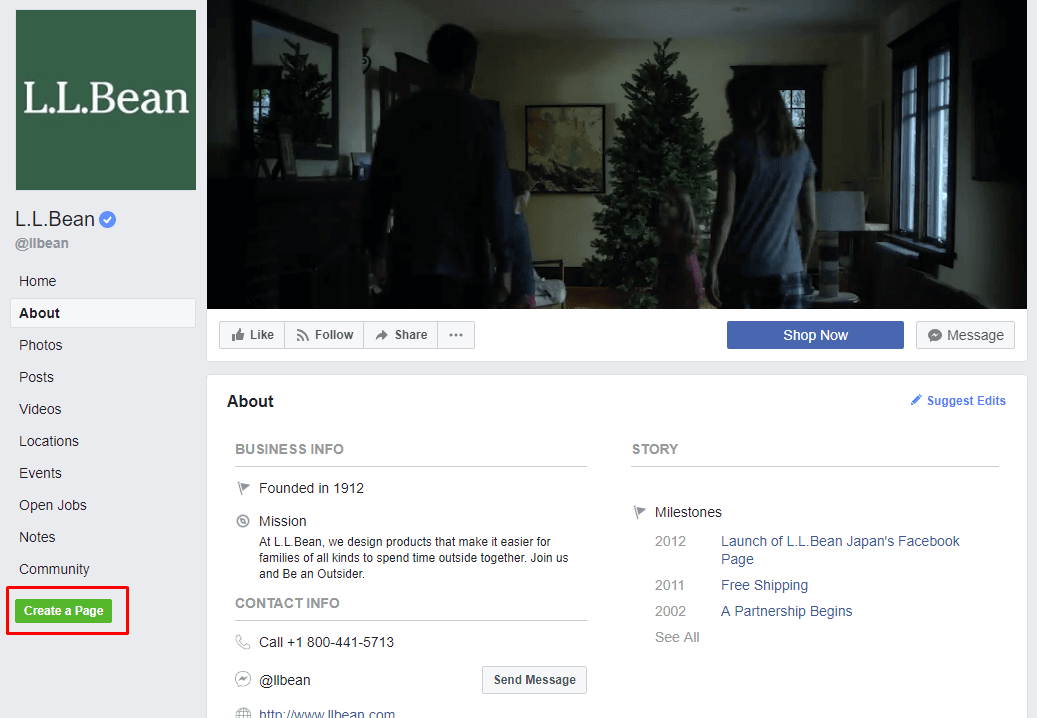 FB Business Page Essentials
Gone were those days when anyone could create a business profile on Facebook, start attracting followers, and then share updates with the assumption that they would surely reach almost the entire fan base. Since 2014, FB organic reach has dropped dramatically. Later in 2016, Facebook adjusted its feed algorithm again so that content from your friends and family appears on the top of your feed. In this regard, one thing became pretty clear for those who are using FB for business: if you want to get your content shown to more people and get more people to like your page, you have to use Facebook ads and boost your posts.
No wonder that people are increasingly concerned about how to promote Facebook pages without money?
Target Your Audience to

Boost Facebook Page

Organic Reach
Let's start with a free Facebook's Audience Optimization feature that allows reaching users who are more likely to engage. Imagine that you are selling women's tights and going to launch a sale. Isn't it more logical the post to be displayed only to women? With the Audience Restrictions feature, you will be able to limit the visibility of your content to specific groups of people and prevent it from being seen by others. Important: if your page has more than 5,000 likes, the function will be automatically turned on. Otherwise, you will need to activate it in the "General" tab of your settings.

The Audience Insights tool is another way to learn more about your audience's demographics and behavior. This tool is free and can be accessed from your Facebook Ads Manager by clicking on "Audience Insights" in the left-hand menu. You will get the data like age, gender, location, page likes, comments and shares, and other valuable information for developing a better marketing strategy.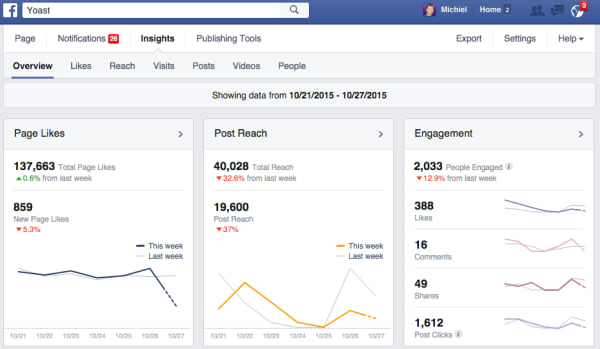 Use SEO tips and add your keywords to your page
Keywords, keywords, keywords. Everyone talks about them, but few know where to add them to make your SEO better, not worse. We'll tell you!
Use keywords in your page name and URL only if they reflect an aspect of your business. Be sure not to go crazy stuffing your username with keywords. Tip: Do not change your username unless your company name or product name has changed — this may harm your SEO.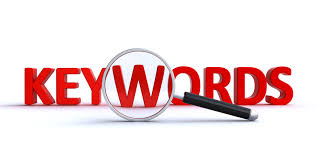 Keywords should also be included in your About section, Mission, and Company Description. Also, check if you didn't forget to provide your phone number, website, and email address. This type of data affects your brand's overall SEO too. Every status update should include at least one keyword that also relates to the content you are sharing. Furthermore, keywords can be used to describe the contents of the image you upload.
Note: A page full of keywords and links may be annoying so use natural language and helpful links. Find the right balance, so your content adds value for both SEO and your Facebook followers alike.
Set up Your Pages to Watch
Your competitors can be your best teachers. Analyzing what they are doing on Facebook can give you useful information about their activity, engagement, and audience growth compared to your own. The Pages to Watch feature will appear in the Insights Overview as soon as your page has at least 100 likes. To start tracking competitors, create a list of five other pages to watch (you can add up to 100 pages). Besides, Facebook will automatically suggest new pages for you based on your past choices.
Optimize Your Content to Gain Facebook Followers
So far, we have learned how to customize Facebook pages. The next natural step is to share quality content and get people to like it. Follow these tips to increase Facebook page likes:
Hashtags are useful for Instagram, but they are not so beneficial on Facebook. Marketers even state that content with hashtags usually receives less engagement in comparison to posts without them.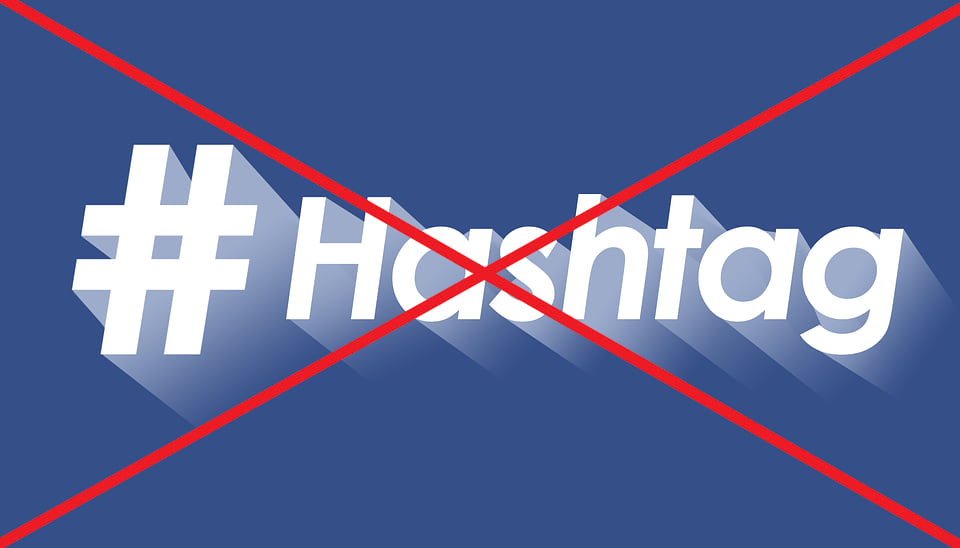 Although according to several ranking specialists, using URL shorteners doesn't hurt your SEO, shortened links still may look spammy as they hide the final destination. When you're sharing content online, especially as a brand, use a link that incorporates your name unless this link doesn't look lengthy and ugly.
When you tag someone, they receive a notification and, thus, come to see your post. Once you tag a company or some specific people, they may want to share your post to their walls which, in turn, may help boost the Facebook page. Important: tag only those people who might find the information you're posting relevant. Mentioning people or companies in your posts can be done using the @ symbol before their username. Keep in mind that you'll only be able to tag someone who has enabled the ability to be tagged.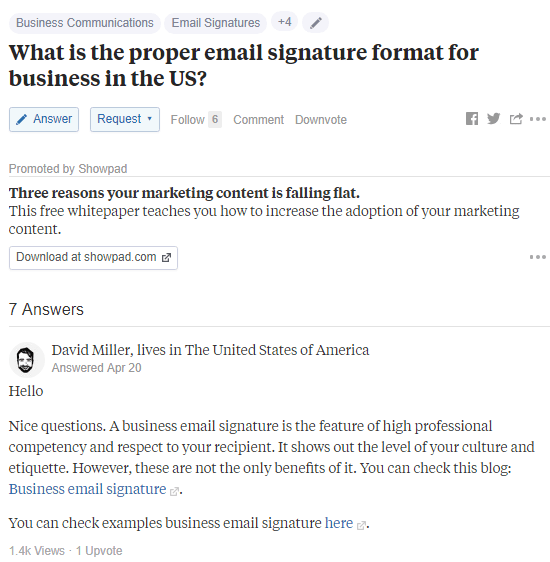 Post Images via Instagram
Images posted via Instagram have nearly 20% more engagement than those uploaded manually. If you use both social networks for your business, you can link them to be able to post your photos straight to your Facebook page automatically. This will increase Facebook engagement with your profiles and make people like your page.
Try to keep your updates as natural as possible. Be brief and concise. Note that posts with 80 characters or fewer get more engagement than the longer ones. If the user doesn't need to expand the text if he wants to read the full story, you did a great job.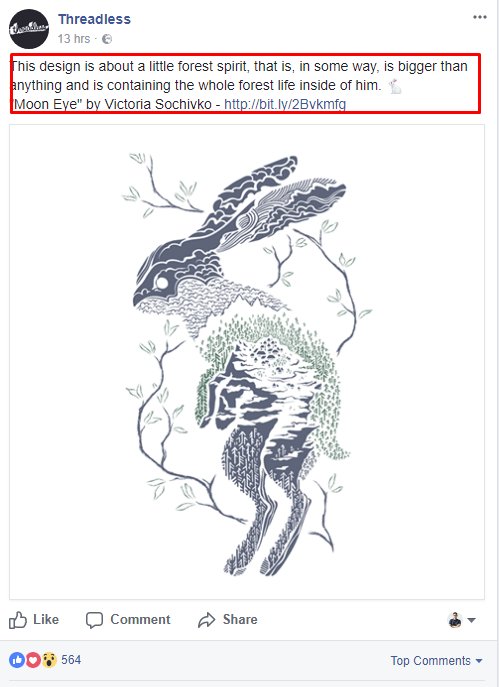 Use Paid Ads to Test Content
Facebook ads can help not only get people to see and like your Facebook page but also find out what type of posts work best for your business. Pay particular attention to the social media tools that enable you to analyze the performance of your social media campaigns efficiently.
How to Promote Your Facebook Page for Free?
Add the "Follow us" Button to Every Post on Your Blog

The FB follow button is aimed to help users quickly find and follow your page. If you are already writing for the public, it is logical to provide your readers with an option to follow your page.
Hence, check if you added the Facebook follow widget to your blog, newsletter, and your other social networks.
Add links to your email signature
Your business probably has hundreds of emails each day. Well, why not to use the further opportunity to get more followers on Facebook? Just include the link to your FB page along with your contact information.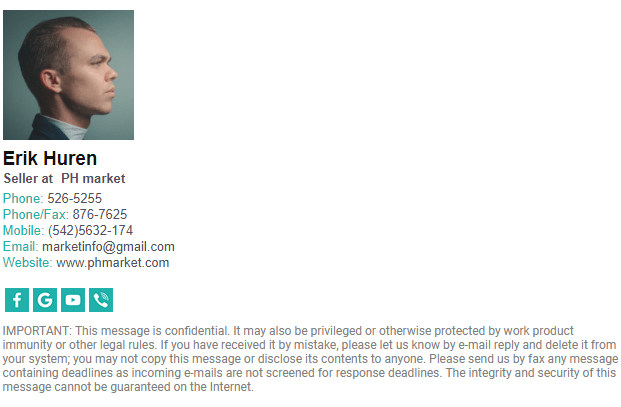 Click here to try a professional email signature generator for your business or company
Invite Engagements to Like Your Page
Great news for those who are looking for free ways to get Facebook followers! Didn't you know that is possible to invite people who have liked your posts to like your Facebook Page? And it can be done in just a few mouse clicks. After you click the total number of likes under your post, you'll see a pop-up showing the names. For each person, you will get a button inviting him/her to like your page. And of course, participate in Facebook groups on the behalf of your page.