How to Measure Customer Experience and Use the Insights in Your Marketing Strategy
1. What is customer experience?
2. Сustomer experience vs. customer service
3. Why customer experience is important
4. How to measure customer experience
5. Best tips on how to improve customer experience
6. Best software for your customer experience
It is getting harder to attract, satisfy, and retain a customer. Companies that don't pay enough attention to improving the customer experience are likely to lose the competition.
Let's look at the basic principles of customer experience and share some tips that can improve your approach.
But first, let's understand what customer experience is and answer one of the most common questions - how does it differ from customer service?
What is customer experience?
Customer experience is the result of interactions between a business/organization and a customer. Remember that it doesn't matter what a brand meant for its customers to experience and feel. It matters what they personally feel and remember about the brand.
Сustomer experience vs. customer service
This might be the most common question people ask when they get to know the concept of customer experience.
Customer service/support is the assistance and advice provided to a customer for a brand's product or service as needed.
Customer experience represents the sum of the entire customer journey with a business.
Why customer experience is important
Customer experience influences whether people will buy a product or service again or not, talk about the company or forget about it, write an online review or not, etc.
How to measure customer experience
To develop the customer experience strategy, improve the product or service and the way it is delivered to the customer, it is important to measure and analyze customer experience.
Identify and target specific customers
Firstly, you need to understand who your customers are, what they look like. Even if you have certain ideas and portraits, don't be afraid to question and analyze them again. People are very unpredictable. How you see your customers can be far from reality.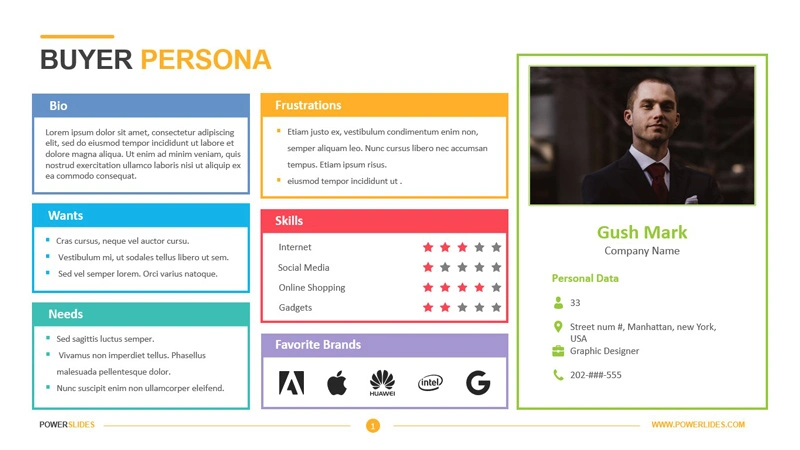 source: Powerslides
Create 2-5 customer portraits across multiple segments of your target audience. These portraits should include demographic information (gender, age, etc.), client's motivation, pain points, needs, and requirements. You should know well what your customers want and how they would like to get it.
Create a strategy for collecting customer data
An effective way to collect this information is to reach out to the target audience directly, conduct surveys, and analyze all the collected information together with a team. You can also do some research on what is cookie policy and how cookies can help you collect relevant information.

No one can tell you what needs to be changed in the customer experience better than the customers themselves. Regularly monitor what they write and say about your product or service, how easy it is for them to make a purchase, whether the pricing model is clear, etc.
Monitor customer experience metrics
The most common customer experience metrics to pay attention to include Net Promoter Score (NPS), Churn Rate, Customer Retention Rate, Customer Effort Score, Customer Satisfaction Score, Employee NPS, First Contact Resolution.
NPS measures how likely it is that customers will recommend you to a friend or coworker and is a great predictor of future growth.
source: Poptin
Net growth of customers (churn rate)
The churn rate is the percentage of those customers who didn't make a repeat purchase or abandoned your company's services. To calculate it, you need to divide the total number of customers who have left by the total number of users (old and new) for a certain period of time.
source: Displayr
The retention rate reflects how well a company is able to retain its customers.
Customer retention rate = ((number of customers at the end of the period - the number of new customers over the period) / (number of customers at the beginning of the period) x 100%.
Сustomer Effort Score (CES)
CES assesses the effort a customer needs to achieve a goal (e.g., fix a problem, place an order, etc.) The text of the questionnaire or survey will depend on the action taken by the client. For example, if a person just contacted support, you might ask them, "How much effort did it take you to solve your problem?" Then the client can be asked to give a kind of rating on a scale from "Very little effort" to "Very much effort."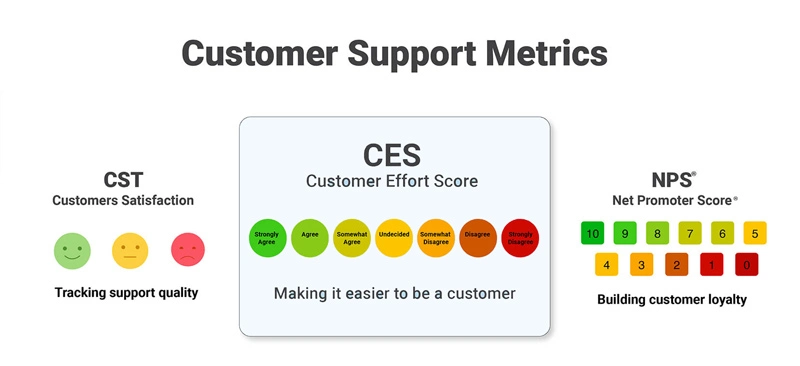 Customer Satisfaction Score (CSAT)
CSAT questions should be used to determine if a customer is satisfied with a particular element of the experience (e.g., purchase or support they received). It is best to ask your clients for feedback within 30 minutes after they have used services.
eNPS is an indicator that measures the level of employee satisfaction (it can be calculated using the NPS formula mentioned above). If you think in terms of service-to-earnings, you probably understand that employees must love their company more than their customers in order to gain a competitive advantage. With eNPS, you can get anonymous employee feedback and optimize your company culture.
First Contact Resolution (FCR)
FCR measures the effectiveness of customer service in a contact center. The support representative should answer the question or help solve the problem during the first contact, without forcing the client to inquire about support again.
A customer experience specialist should be good at navigating large amounts of data (often conflicting ones), analyzing it, and making conclusions.
Share your cx insights across the team
Share your findings with all the team members to make sure that everything they do solves customers' problems and meets their needs.
Best tips on how to improve customer experience
A positive customer experience doesn't happen overnight. It should be planned carefully and achieved consistently over time. Below are our top tips for improving customer experience.
Observe your customers in action
By observing how customers behave at different points of contact, you get an idea of ​​the main drivers and barriers of each of them. In the process of observation, it is necessary to record all the emotions of clients, both positive and negative, and distribute them among the points of contact.
Speak with your customers
To earn the trust of your customers, make them feel like they are being heard. Today, with so many ways to connect with your audience and gain insight into customer needs, you have more opportunities to improve your customer experience than ever before. You can practice the following things:
Create interactive customer experience surveys

Ask for feedback in real-time

Create an emotional connection
No matter how user-friendly and informative your website is, some people will still have specific queries that need to be answered. Create an extensive knowledge base that will let your customers find all information by themself.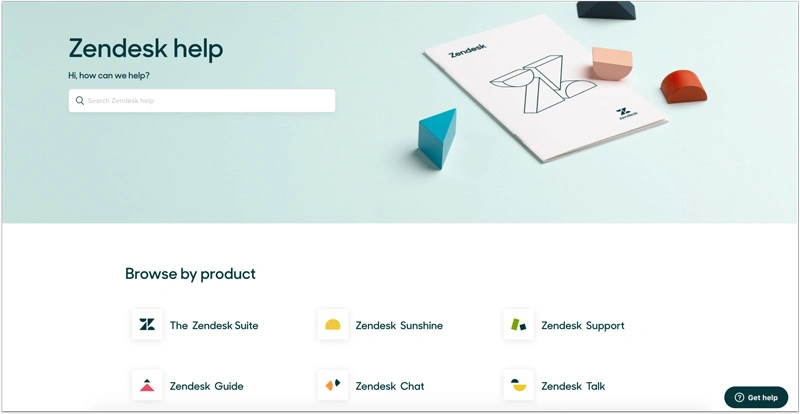 source: Helpcrunch
Create customer-centric UX
You should bear in mind that people are using multiple channels and devices when researching or purchasing a product online. So make everything work smoothly and easily.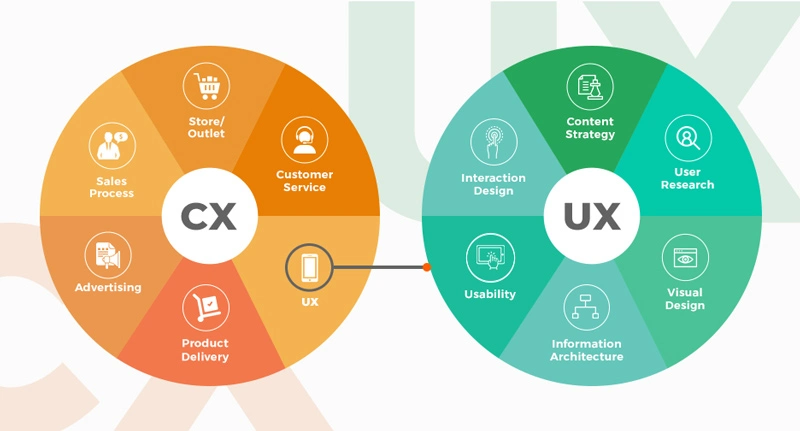 source: Uxdesign
Don't make the client repeat themselves
Keep a record of your interactions with a customer, past issues, and their channel history to prevent them from having to repeat their queries or issues over and over again.
Create a plan for future customer engagement. This will put your customer experience team in the right frame of mind to respond to customers during stressful or challenging situations.
You might also like: "How to Build a Customer Review Strategy."
Best software for your customer experience
There is a wide selection of solutions available that can monitor and analyze customer experience. Let's take a look at a few options.
Customer experience management tools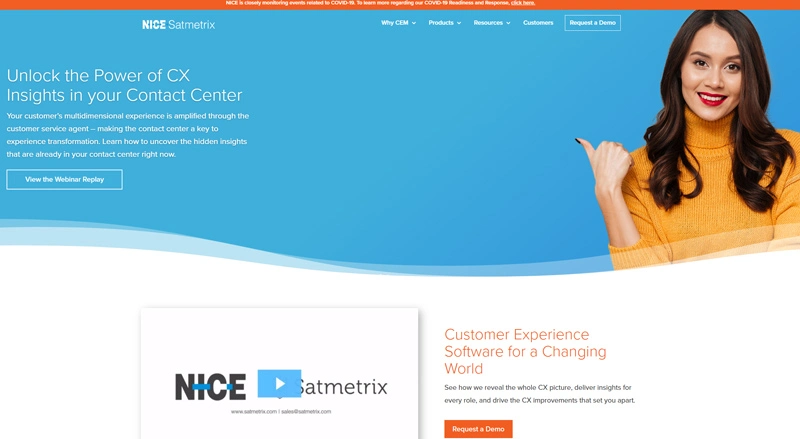 Satmetrix provides you with a quick overview of your overall customer service experience. It does this by comparing direct feedback, indirect feedback, and KPIs in a single report. This helps you understand of the customer experience and how it affects the business.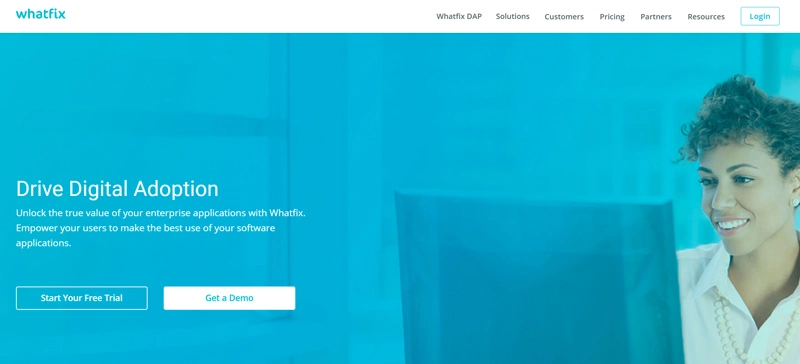 Whatfix gives you more control over customer-centric content and influences what information customers see and use. You can deploy site-wide fixes, update themes from a centralized location, and alert customers to any changes to your product or service.

SAS allows you to get answers from your digital channels and take the most effective action. Marketers can use whatever knowledge they have about the customer to build more relevant and personalized communications across all marketing channels.
Support, sales, and customer engagement tools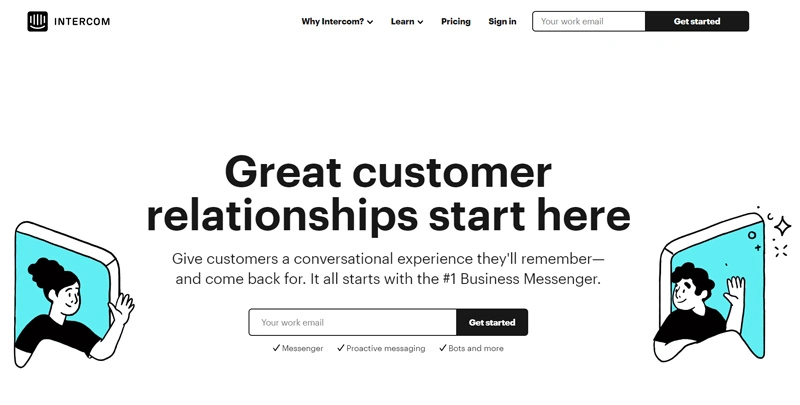 Intercom provides users with a single tool that lets them sell to and support customers through every step of the funnel. For example, you can convert more website visitors into customers with targeted messages, bots, and real-time chat. Or it is also possible to activate/re-engage people with targeted outbound messages, product tours, and email campaigns.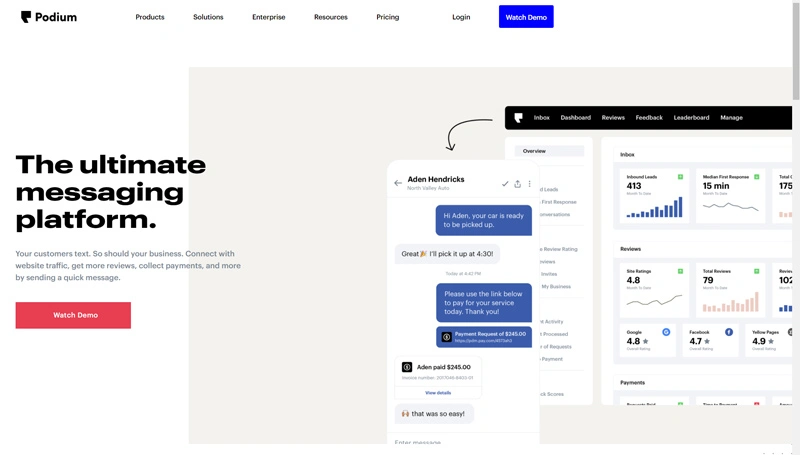 If you are searching for a simple, straightforward solution, Podium is a great option for companies looking to improve their customer experience. It includes a live chat that allows you to attract new visitors who come to your site. It also has feedback options for polling clients using NPS.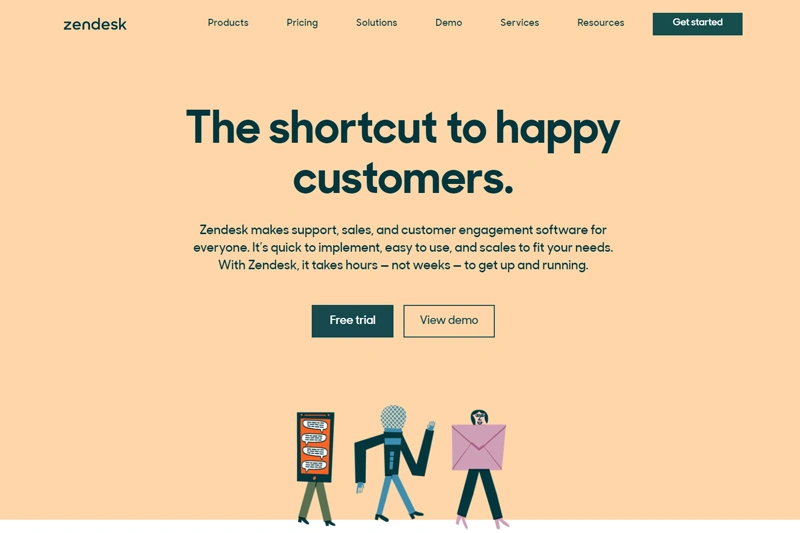 With this customer experience management system, you can measure all interactions with customers. The software collects information from every customer interaction and lets you analyze and improve its performance. The tool analyzes both the company's side and the customer's side.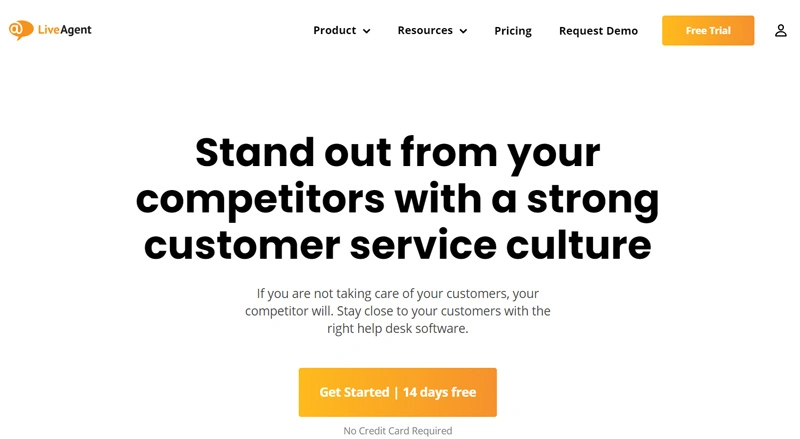 LiveAgent is a full-featured customer experience software that helps you personalize your customer experience. It integrates all your communication channels: email, chat, calls, and social networks into a common company mailbox and provides a comprehensive support solution.

SurveyMonkey creates and conducts surveys, helps select an audience, visualize data, and draw the right analytical conclusions.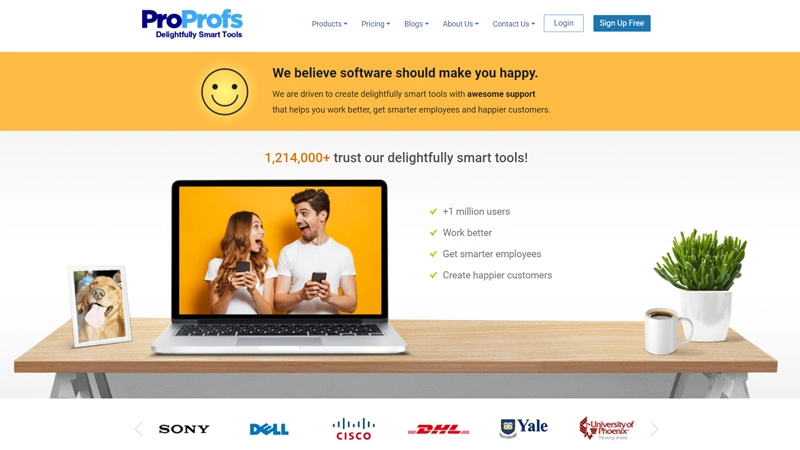 Brands need to find various ways to hold the attention of the visitor, engage them, and present information in a playful way. ProProfs helps create tests and quizzes and then analyses the received answers.
ResponseTek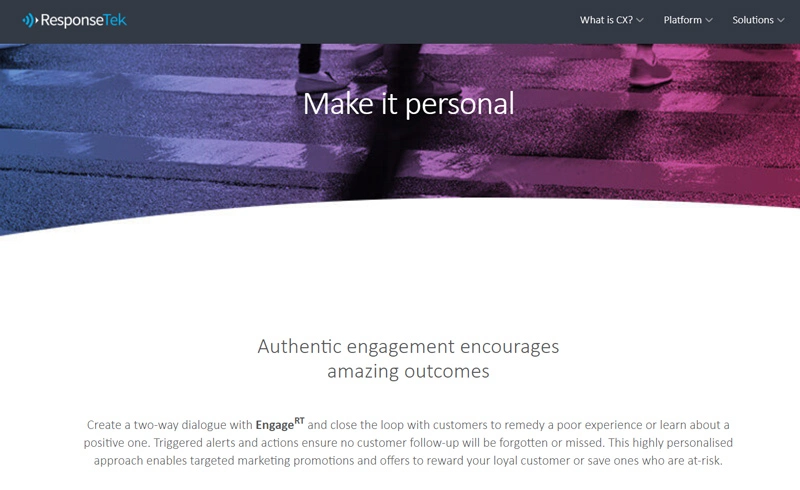 The software helps remedy a poor customer experience or learn about a positive one. What we liked about ResponseTek is that whenever and however customers are providing feedback, the software can automatically respond in formats that are both in-context and personalized.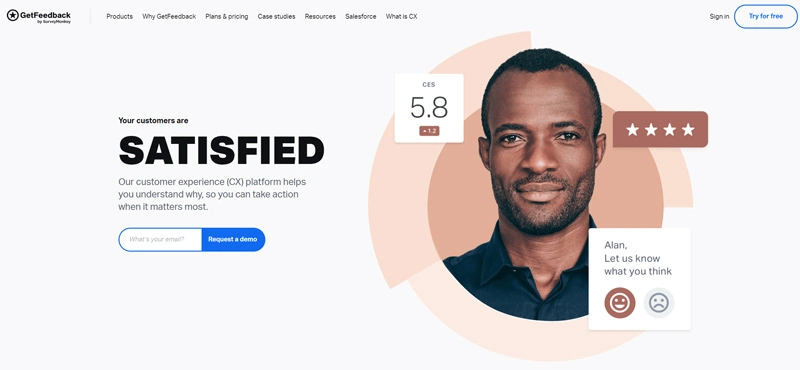 Measure and improve your customer experience with professional-looking, mobile-friendly surveys and convenient real-time analytics.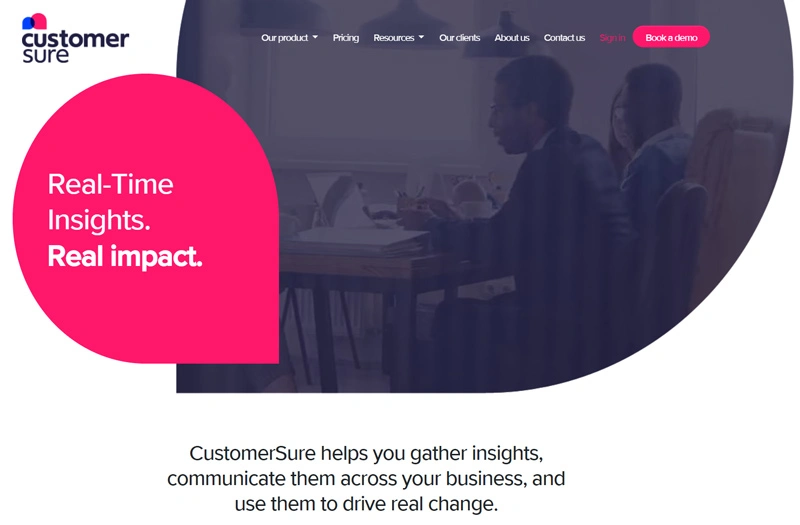 CustomerSure is a simple web-based customer feedback application that helps you turn feedback into profitable growth. It is specially designed for small and medium businesses. CustomerSure is different in that feedback is primarily customer-to-company feedback, not customer-to-customer feedback.
Website usability testing tools
Hotjar is a powerful tool you can use to optimize your website conversions and usability. Its features include conversion funnels, heatmaps, visitor records, and more. Hotjar is both a feedback and analysis tool that helps users know where visitors are clicking, how much time they spend on each page, and their scroll patterns. All of this will help you identify areas that need improvement.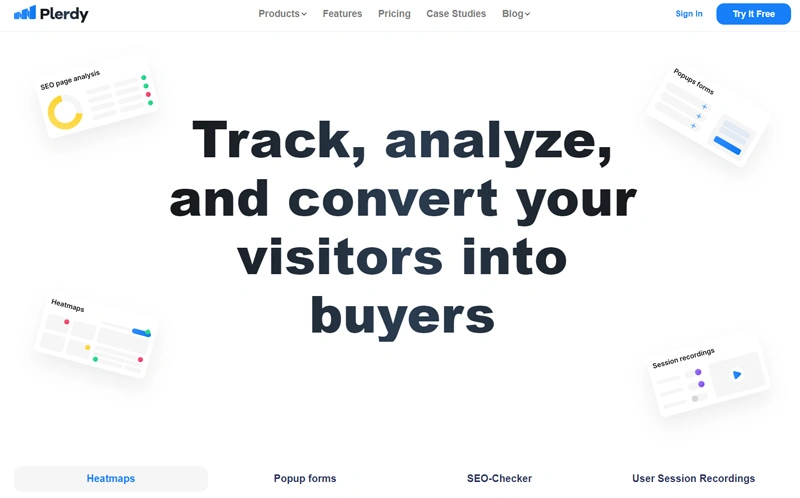 This service is an indispensable assistant for UX specialists and marketers, as it allows to quickly and easily identify key elements on the page, draw the user's attention to important ones, and remove unnecessary ones. The key advantage is the ability to track interactions with dynamic elements on the page: drop-down menu, pop-up forms, etc.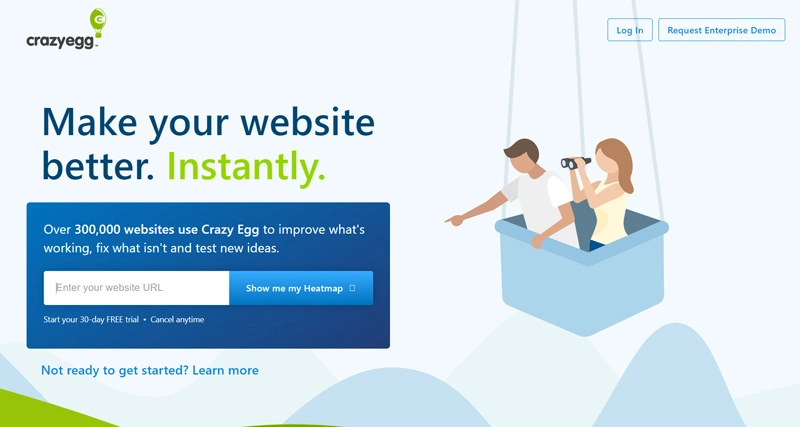 Crazy Egg offers you a huge number of tools to monitor what your visitors are currently doing on your website.
ClickTale will also provide you with information about how visitors use your site. With this tool, you can find out the average time a visitor spent deciding to click on a link or not. You can also see how many times the user has hovered over the link. In general, Clicktale will undoubtedly help you better understand a lot about the content and usability of your website. Having this valuable knowledge, you can easily optimize the resource for better customer experience.
Customer experience metrics/analytics tools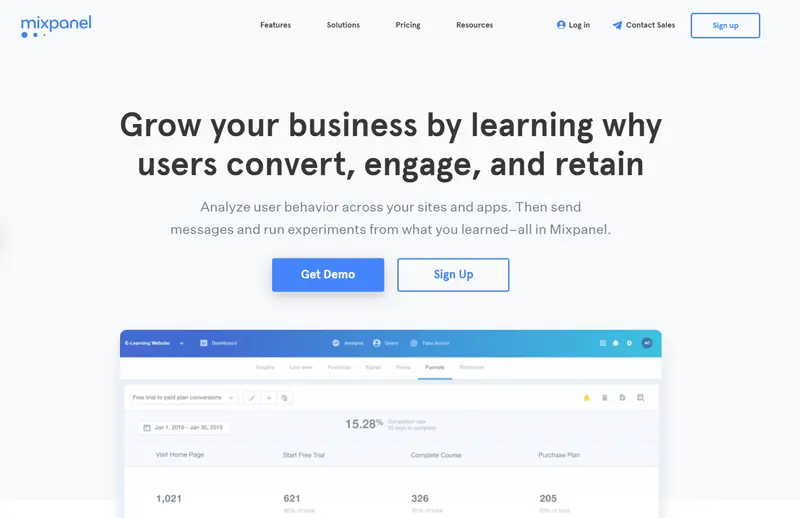 Mixpanel is an analytical program that allows to track and analyze visitors' behavior of the selected website. An important Mixpanel's feature is the ability to actively interact with the audience. The service is a real assistant for marketers, owners of online stores, creators of mobile applications, and everyone who needs to understand the behavior of visitors after some changes have been made to the website/app/etc.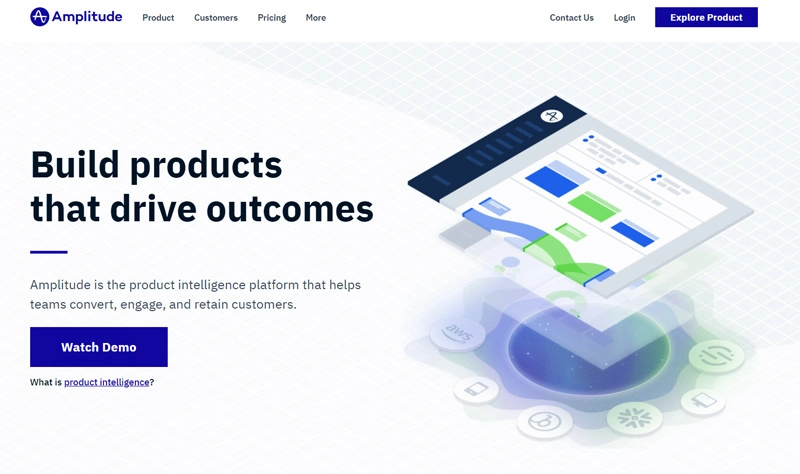 Amplitude is an improved version of Mixpanel in terms of analytics capabilities. You can take advantage of event segmentation, funnels, retention, cohort analysis, user profiles, live view, very flexible formation of segments and cohorts, dashboards, real-time data, and much more.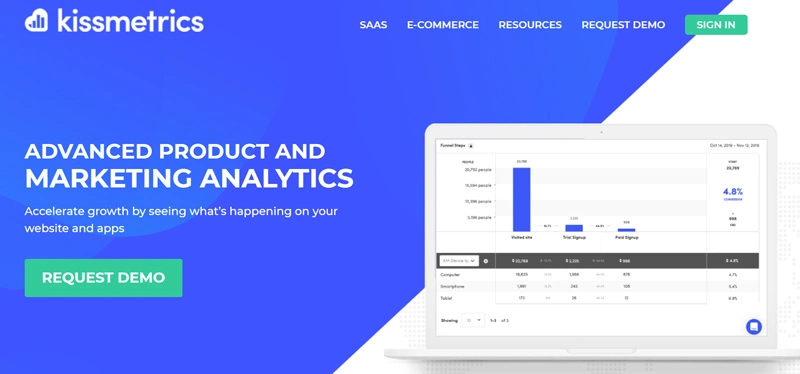 KISSmetrics is another great analytics platform that allows you to track audiences, gather information about customers from different devices, optimize sales and marketing, and automate customer support. The service allows you to increase conversion, understand customer needs, and always understand what your customers experience during their customer journey.
Conclusion
It is becoming more and more difficult to create a relevant customer experience. Personal data laws, ad blockers, changes to data privacy policies, new advertising methods, and the need for responsive web design: all these things significantly contributed to this situation. Today, customers' expectations are as high as never before. People expect brands to deliver relevant, personalized offers consistently and across all channels. To satisfy these expectations, businesses need to measure customer experience and use these insights in their marketing strategies.