How to Design an Aesthetic Email Signature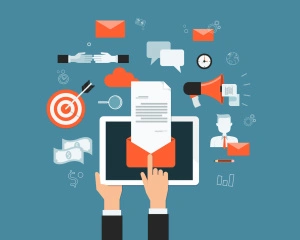 1. Pick up a layout
2. Edit colors
3. Choose a font for online signature design
4. Add images
5. Check your mail signature design
You are not a designer, but this does not reduce the fact that your email should look aesthetic. What to do in order not to miss a chance to create something really nice? Follow our simple advice to design email signature that looks gorgeous.
1. Pick up a layout
Using any online software, you will pick up email signatures design from the list of offered options. Free opportunities to design a signature are limited, so it's always better to pay few dollars for the huge range of themes that allow modifying every single detail.
Choose online signature design or layout which seems to work for you, or create one from scratch. Make sure that it's not line by line mail signature design (or even worse - single line signature) but something much more complicated and interesting. In particular, you can place text between images, websites or social media accounts, or use different lines to figure out the most important information.
2. Edit colors
80% of information people percept with their eyes. This is a short fact to avoid persuading anyone that colors matter. To design email signature, better to use your corporate colors - those from your logotype.
However, if you are a person, not a company, or due to some reason corporate colors do not satisfy you, here is our advice: use flat daring colors, but not something too flashy (better to avoid red when designing a signature). To have best email signature design, combine classic black or grey with any suitable color. By the way, blue is about business and intellect, and green calms.

3. Choose a font for online signature design
Hope you will agree: Times New Roman is too obvious and already out of dates. Comic Sans or any kind of look-what-a-pretty-whorl fonts are too childish. So, making signature design online, what to choose? One more time - the same as in a logotype.
If not - designing mail signature use something without serifs, not too tall or narrow, with spaces between letters. Experts recommend Verdana, Calibri, Open Sans, Tahoma or Georgia for mailing. For email signatures design they should also work. Keep in mind not to use something too rare as not all devices may support it.
By the way, to see how fonts fashion has changed over the years, simply check old logotypes of Google - they will display the brief history of users' tastes.
4. Add images
Images in email signatures design are simple and smart ways to look aesthetics and engaging. You can include your portrait or company's logotype. There are smart people who even make real masterpieces combining few images in different places. To design email signature that rocks, use images.
5. Check your mail signature design
Sounds obvious, however, many people skip this step. After you completed your signature design online and inserted it into your email, send test letter to check how it works. Even to your own account. Make sure that everything looks nice, all lines are not broken, and there is no dancing letters or images. Check how it looks comparing to the main body of an email. Sometimes fonts may be too large.
Is everything fine? Our congrats. To design email signature that looks aesthetics, simply use our software and follow these tips. And share with us via comment to this article how it looks like. Let other people see your achievement!