How to Install Email Signature on ProtonMail?
This quick step-by-step tutorial will guide you through the ProtonMail signature installation process. Follow the steps below to quickly set up your new email sign-off.
How to set up a signature in ProtonMail?
Before you move on with the installation process, make sure your email sign-off looks professional and clean. Although Proton allows you to create a signature from scratch, we recommend using dedicated tools or services to make it look professional and consistent with your brand. Take a look at these signature examples to have a better idea of how your own sign-off could look like.
Step 1:
Go to your ProtonMail email account and head over to Settings at the top right of your dashboard.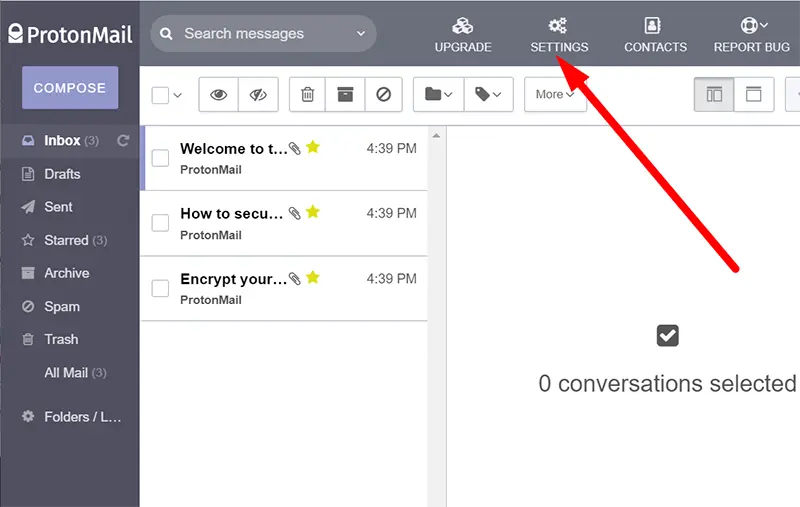 Step 2:
In the emerging window, choose the Account tab. You will see the Signature area under the Identity section.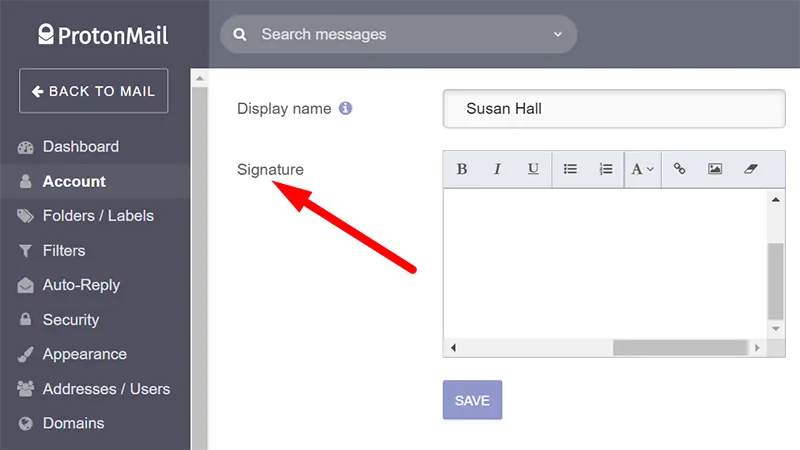 Step 3:
You can create a new email signature from scratch or insert a previously created sign-off by pressing Ctrl+V or Cmd+V on your keyboard. An alternative option would be right-clicking in the signature box and selecting the Paste option in the menu. Don't forget to press the Save button to save the changes.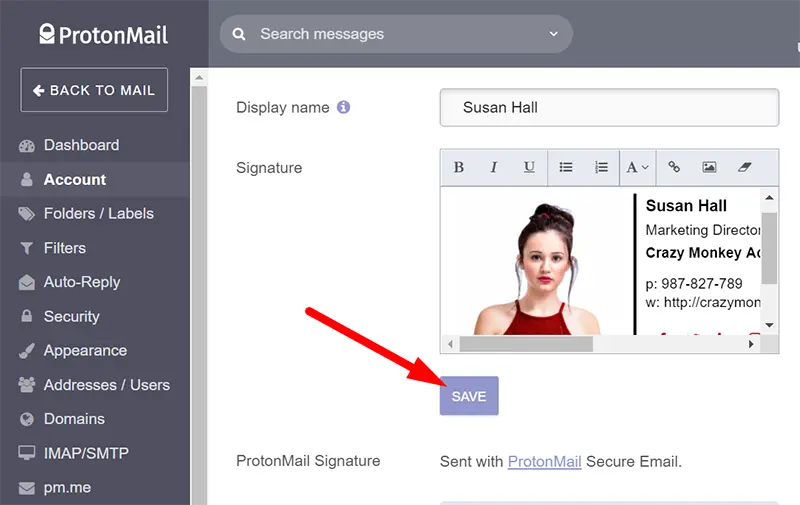 Step 4:
Press the Back to Mail button and Compose a new message.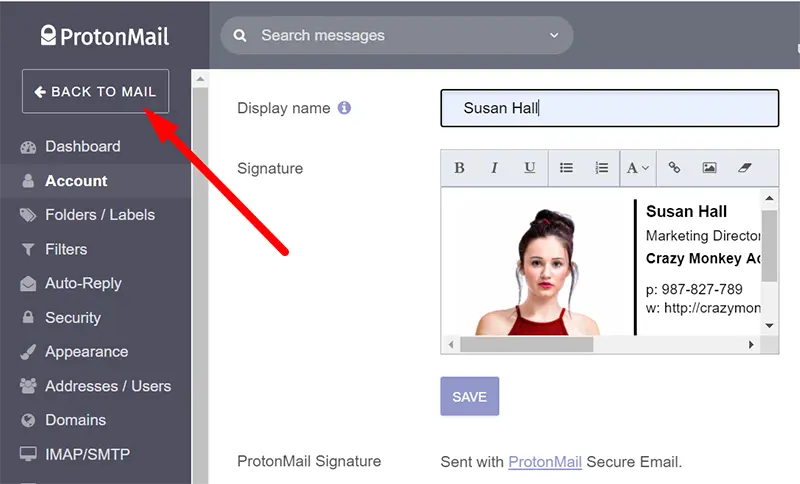 Your new email signature will automatically appear in new emails!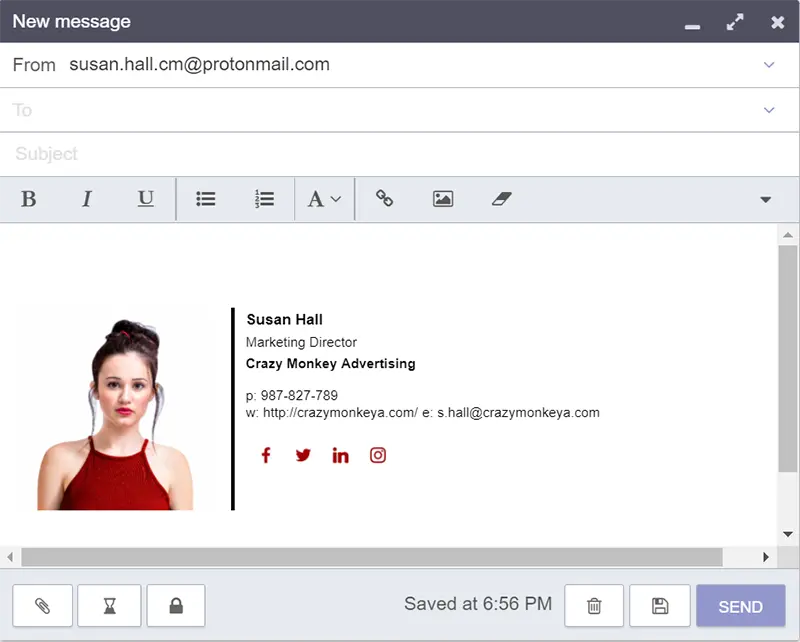 How to add a Newoldstamp email signature in ProtonMail?
If you have decided to create an interactive email signature using our online generator, here is how you can install your branded sign-off in Proton.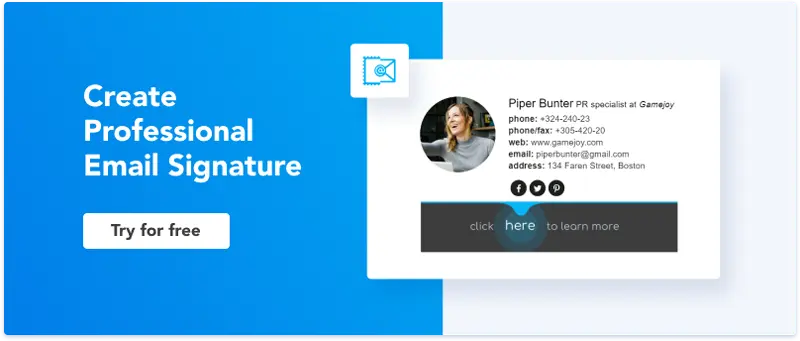 Step 1:
Go to the Newoldstamp Signature Manager and select the signature you want to install. Press the Save and Install button to proceed with the installation.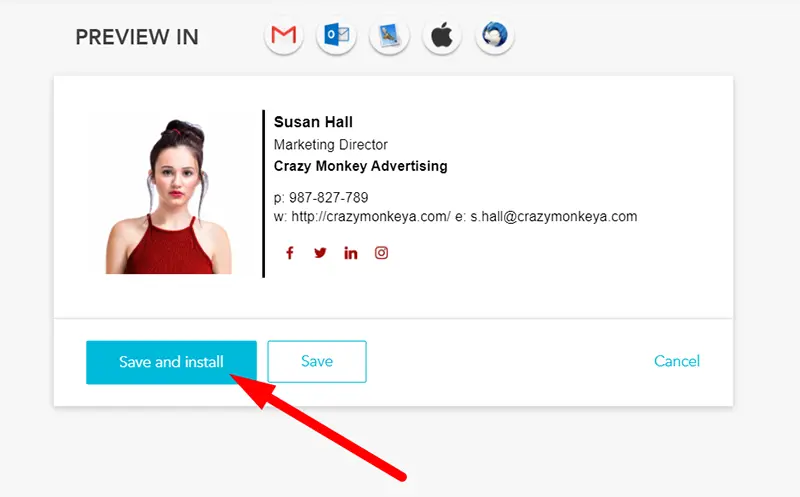 Step 2:
A new screen will appear. The system will offer you to choose between a number of different email clients. Select the Other option and press Copy and Proceed. Now your email sign-off has been copied to the clipboard.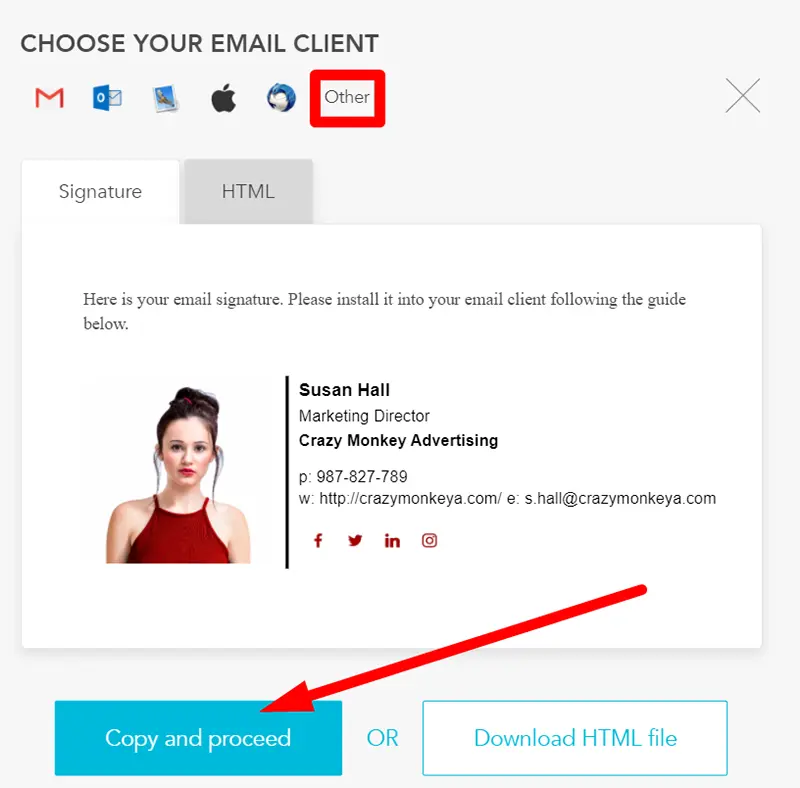 Step 3:
Log in to your ProtonMail account and go to Settings -> Account -> Signature as described above. Insert your sign-off pressing Ctrl+V or Cmd+V on your keyboard. Don't forget to press Save to save the changes.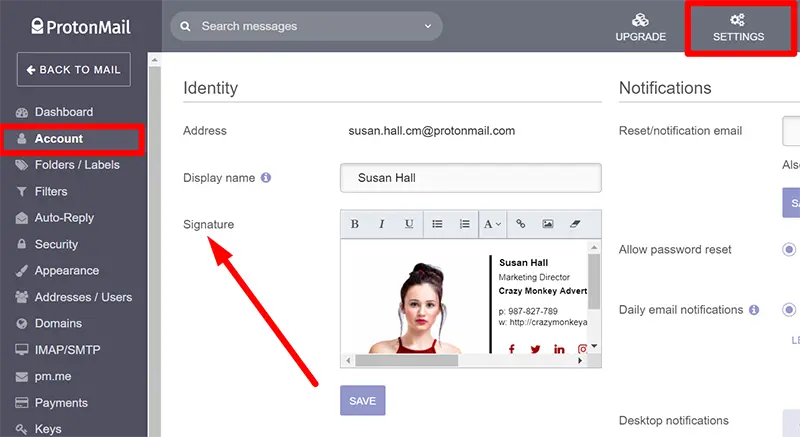 That's it! You have just added your brand new email signature to your ProtonMail account. Good luck with building more personalized relationships online!