Email Footer Design: 7 Simple Rules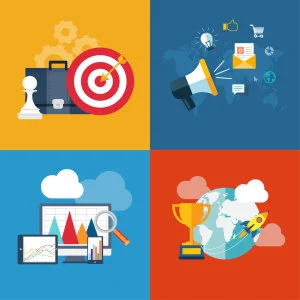 1. Make it short
2. Select only the relevant information
3. Decide if you need an image
4. Choose proper colors and fonts
5. Remember about marketing
6. Use a banner
7. Use only verified email footer design generator
How to create a good email footer design? Modern, stylish and matching your corporate identity? To be honest, you do not have to be a designer to make it. In the era of automation, it's done in a few clicks. Just read our rules in order not to skip some significant points.
1. Make it short
Many people love making wide and impressive e-mail endings. Sometimes the letter itself consists of a line, but the following information about its sender is like a novel.
There is only one difference: unless are a writer, people will not follow every single line. They just will get bored. Moreover, you may not pass an exam for spam. Therefore, take care about the size of the mail ending.
2. Select only the relevant information for your email footer design
As it follows from the above, you should use only the data which serves your needs. If you are a businessperson, so include your contacts, company and title. For a public figure, better to insert social media profiles or a blog. In addition, you can use some motto, or privacy warranty, or your post address.
3. Decide if you need an image
Not all e-mail clients display photos in a proper way. Some of them just convert them into attachments, while others may send a red cross instead.
However, the majority of services are friendly to the HTML email footer designs. Therefore, do not worry to include it. Check more in our article.
4. Email footer design should contain proper colors and fonts
If you are a representative of some company, you should match its style. Check its logotype font and colors. Use them.
If you are up to your own, use what you like. But remember: your footer is not the main part of your letter. It's a polite and nice ending with the data about a sender. Therefore, try to look polite, with simple, professional solution.
5. Remember about marketing
For an expert, every online presence is an opportunity for promotion. Your email footer design is not an exception. It, first of all, informs your addressee about the level of your professional competency – depending on how nicely it's created.
The second marketing opportunity is to use links, therefore, to gain additional traffic to social media, websites or blogs. Stats show an impressive boost of visitors from the mails.
6. Use a banner
Mail banner is an awesome way to influence your addresses. Especially when you have your own small business. It's your platform for advertisement. Learn out about banners more here.
7. Use only verified email footer design generator
There are some tools which offer a software to create mail ending or signature. You need to type the information, chose the layout – and the solution is ready to be copied into your mail service.
However, not all tools work with all e-mail clients. Moreover, you may try much software, creating your design, and only after then reveal some other issues.
To make sure that you have the perfect email footer design and everything will work fine, use our signature generator – NEWOLDSTAMP. We take care for your best experience.