Not all email clients allow you to create several email signatures, for instance, in Gmail. Although, such feature should be available in all email clients. For sure, it is not a principal need. Nevertheless, for a person who uses emails as the main tool of communication with customers, an absence of such feature may become one of his pet peeves. Definitely, a classic email signature with the hint of the colour will represent, for example, a manager of the company much better than a plain text. But there are occasions where a representative of the company may need to switch from a corporate email signature to a casual signature, considering the recipient of the letter.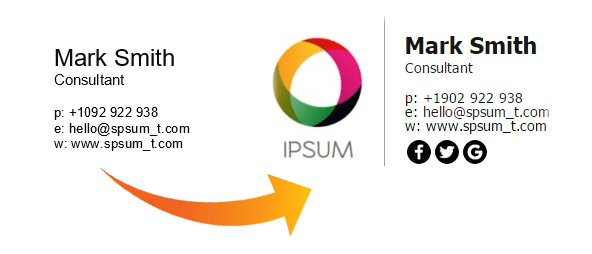 Thankfully, owners of apple devices will not face such inconveniences with a Spark. It is a nifty new email client that was developed specifically for iPhone and Mac OS. Email client has a lot of handy features that you will like, and you won't find anywhere but in Spark.
Here we want to show how it is easy to setup a signature into Spark for Mac.
Step 1
Choose Signatures sub menu.
Step 2
Click the + icon to add a new signature.
Step 3
Copy/paste your signature into the editor into the Edit Signature box (Ctrl+V or Command+V)
Step 4
Make an email signature Default for one of your email clients.
Close the window.