6 Smart Ideas to Use Email Signature Templates
Email signature shows your difference, professional approach to work and works as a powerful marketing trigger. It lets people know how to stay in touch with you and leads them to your social media profiles and a website. You have a powerful tool, and it's up to you to decide how to use it. Let's take a look at some email signature templates made by our clients.
They provide a good mix of creativity and professionalism.
1. Make it yours
Upgraded account provides you with many opportunities to make your signature special. Combine colors, fonts and pictures to design a unique signature. Being simple and minimalistic, it matches your company identity and lets people know they're in touch with a serious person.
Just take a look at this charming email signature templates.

2. Combine a few logos
Sometimes one logo is not enough, as you may belong to a smaller company, a part of the bigger network. Or another reason: you would like to repeat the main symbol of your logo to make it more catching. Take a look at these email signature templates show us how you can combine a few logotypes.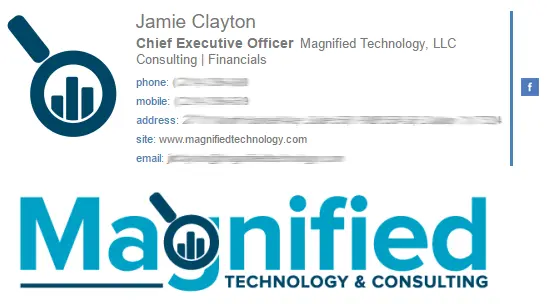 3. Use simple banner with a call to action
Your signature is like your business card: along with contact information, you can add some marketing information to it. This is possible with upgraded account option - banner. It can work as a company description, survey, question or contain any other call to action. These email signature templates show us how their owners welcome people to start a conversation.
And with the second template we see how you can ask a person perform some action you need - here, for example, they ask to review them. If I had seen such a cheerful and professional signature, I would have done that indeed.
4. Make an ad
However, sometimes banners may be even more complex. For instance, you can insert the advertisement with your discount or any other company's offer. Your signature can become powerful a call to action banner. It will lead people to your website or landing page and push them to perform an action. These guys can prove.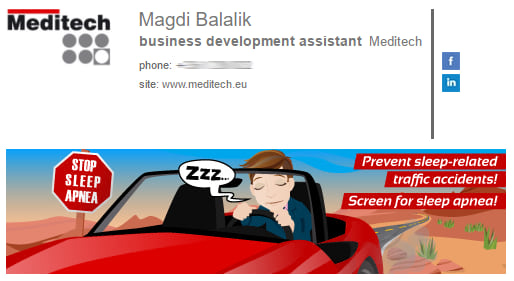 5. Let people know how you look like
Inserting your image into signature makes it more friendly. If you want to express your corporate identity, and, along with that, add some human voice, use the upgraded account.
It provides you with unlimited opportunities to make an impressive professional email signature. Like on this templates.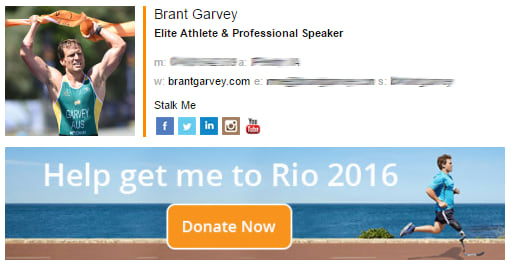 6. Use your creativity
In order to attract more attention and underline your uniqueness, you can make a creative email signature template. Combine different elements in order to make it yours, tell what you need and engage people. These email signature templates are really creative ones, why not to try similar for yourself?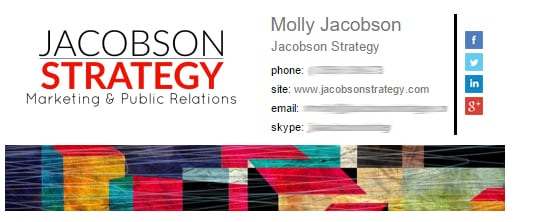 Email signature is your star time. You use it in every email, so never lose that opportunity to make the impression and marker what you need.

Professional email signature generator provides you with almost unlimited opportunities for that, as already existing templates prove!