Why Does an Email Personalization Matter?
In marketing, one person may send up to 100,000 letters a day trying to cover a wide audience. Everything is automated, and you cannot speak personally to everyone. However, experts claim that email personalization matters. What's the story behind this idea? Why it's so significant?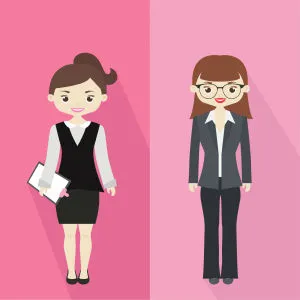 Email personalization would not be necessary 100 years ago
The advertising was born almost at the same period as the journalism. First written newspapers have been shared with small flysheets which promoted some product or service and printed newsletters included separate space for paid ads.
At that time, it was OK just to share a message, not caring about email personalization. People were not in used to promotion, so they accepted it - the role of an ad was to inform.
Until the time the advertisement stood out as a separate business, many people already were enough with it. Many ads were too poor by meaning, too typical, too aggressive - and omnipresent.
Therefore, to filter marketing messages, people became much more meticulous, and many widespread channels like big boards have been perceived as informational noise.
For email marketing personalization, there is another word - spam.
As with natural selection, not all marketing product pass an exam - trigger conversion. But those which do, do not look like a marketing product.
Email personalization builds intimacy and ruins customers' barriers
One of the secrets to avoid being one more ad in the ocean of other ad letters, is to personalize your mail; to talk. It works.
Just imagine, you get a letter: "Hello guy, I do not care who you are, even if you are a woman or a man, I am just sitting in my chair and need someone to buy my product, so, knowing that mail marketing is the most powerful tool to boost sales, I am sending you this information. Just follow a link and buy, I don't care. Bye."

Looks promising, yes?
But actually, the majority of newsletters are like this, but use other words.
Email personalization helps to build long-term relation with your addressee. First - and the most crucial - its rule is to gather as much information about your target audience, as possible. Try to understand who is sitting behind a screen, and talk to that person.
When I receive a letter with my name in greeting and then get useful information depending on my needs, my heart is with you forever. You overcome my "marketing" boundaries and declination of any type of promotion. Instead of that, you support me, you advice, and send useful information directly to my folder.
Trying to be sincere and helping a client, you apply email personalization. Instead of that, your customers trust your messages and do not filter them as typical spam. Try that. Try to build a relation through your letters, try to communicate with your client. And you will win.