Newsletter Advertising vs. Email Marketing: How is it Different?
1. Email marketing
2. Newsletters
3. Which one should you focus on to get better results?
Useful tools:
1. Newoldstamp - Email signature marketing
2. Mailchimp - Email builder and sender
3. Hubspot Email Marketing - Marketing automation platform
4. MailerLite - Landing page builder
5. Canva - Online tool for making designs
6. Dukaan - E-commerce enablement platform
I receive emails every day from at least 10 different brands. Some are designed beautifully, some rather simple, some with a coupon code, while others come in with information on how exchanging old electronic equipment can save the planet. There are some emails that speak to me human to human, while some are cold but packed with a sweet surprise.
Email marketing has become one of the marketers' most preferred communication modes. Around 87% of email marketers use email to communicate their message to their audience. It is the second most famous method of communicating, social media marketing holding the winner's cup. Email marketing is able to give an ROI of $36 per $1 spent. That is some insane ROI!! This clearly explains why marketers love it so much.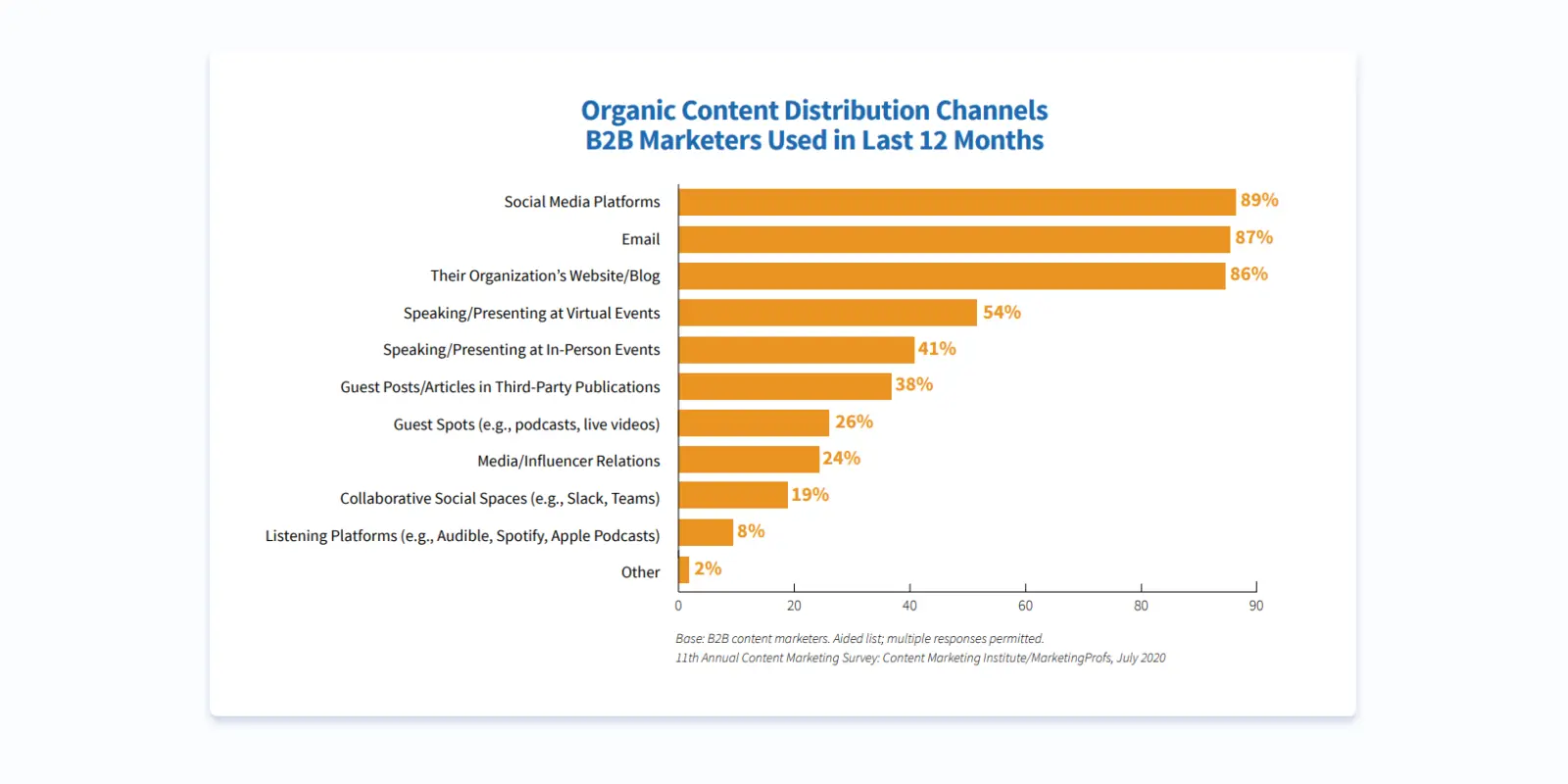 An important part of the email marketing strategy is newsletters. Many new and developing marketers fail to understand the difference between the two emails because both use email as the mode of communication. Understanding the difference between newsletter advertising and email marketing might be your first step toward improving your email marketing strategy. By the end of this post, you shall have a clear idea of these two distinct ideas and will be able to prepare a better marketing strategy for your business.
Email marketing
Any email you send to a client that is intended to be promotional or to improve customer relations becomes part of your email marketing plan.
Most businesses give something free or a discount coupon to customers to make them submit their email IDs. For example, "get a free guide on baking eggless cakes by signing up for our newsletter".
Once you have their email ID and name you have generated what marketers like to call a "lead". Lead generation is one of the most important parts of a successful digital marketing campaign.
Now you can send them some coupons, information, latest updates, or anything else that might help you convert leads into sales or at least retain them as your customers.
Newsletters
Newsletters are a part of your email marketing strategy. There are different types of emails like promotional emails, re-engagement emails, transaction emails, and so on. One such type is called a newsletter. To keep it short, Email marketing is an umbrella sheltering newsletter advertising.
You can follow the same "win freebie on sign-up" method but this time you use the email list to send personalized emails that are not sales-y and help you build a strong relationship with your customers. Newsletters are more human. Emphasis on the word "letter"; you know like a personal letter from someone.
The major difference between these two is that one is aimed at promotion while the other aims at maintaining relationships. Let us take a look at the differences in their characteristics to understand how distinct they are.
Purpose
The purpose of email marketing emails is to convert your lead into a customer (someone who buys your product). On the other hand with newsletters, you are trying to be friends with your customers and make them feel happy and benefited by signing up for your newsletters. Newsletters give you an opportunity to build a relationship with your customers, hoping for a sale in the future.
Tone
Content in a newsletter is more conversational and personal and mostly makes use of slang words. As mentioned before, it should sound more like a personal letter than a promotional message. The tone is very friendly and sounds like you received a letter from a human.
Marketing emails make use of a single ad design that is sent as a promotional message to the entire email list. Even though they are addressed to your name, they feel very sales-y and don't have the human touch that newsletters have. They also have fancy call-to-action buttons towards the end to buy your product or to do anything related to your promotional objective.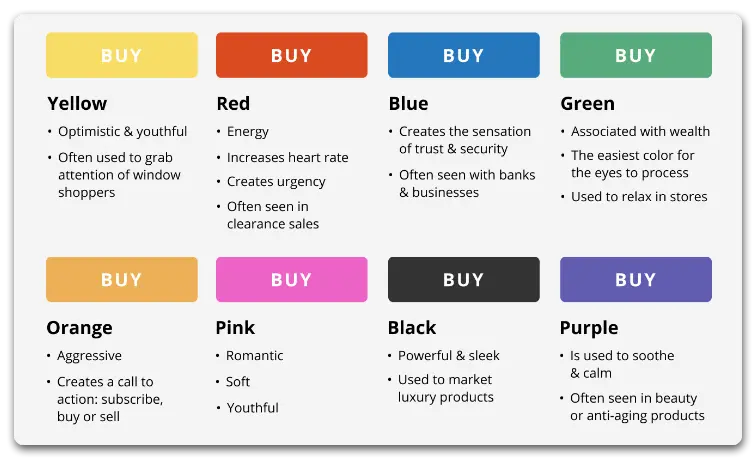 source: Snov.io
Layout
Newsletters are usually simple text emails with the occasional use of emoticons and GIFs if required. Newsletters are not as long as essays, but also not as short as SMSs. Find an ideal length for your audience and keep the letter fun and entertaining. Make sure you add a few links in between to keep them reading more about you.
Content in email marketing emails is usually properly formatted using templates and images that make it easy to read. They also have fancy call-to-action buttons towards the end to buy your product or to do anything related to your promotional objective. You can add some call-to-action buttons to your newsletters too, but it is suggested that you avoid them.
Read the newsletter below to understand the tone and layout of a newsletter.

Read this email I received to understand what a marketing email looks like.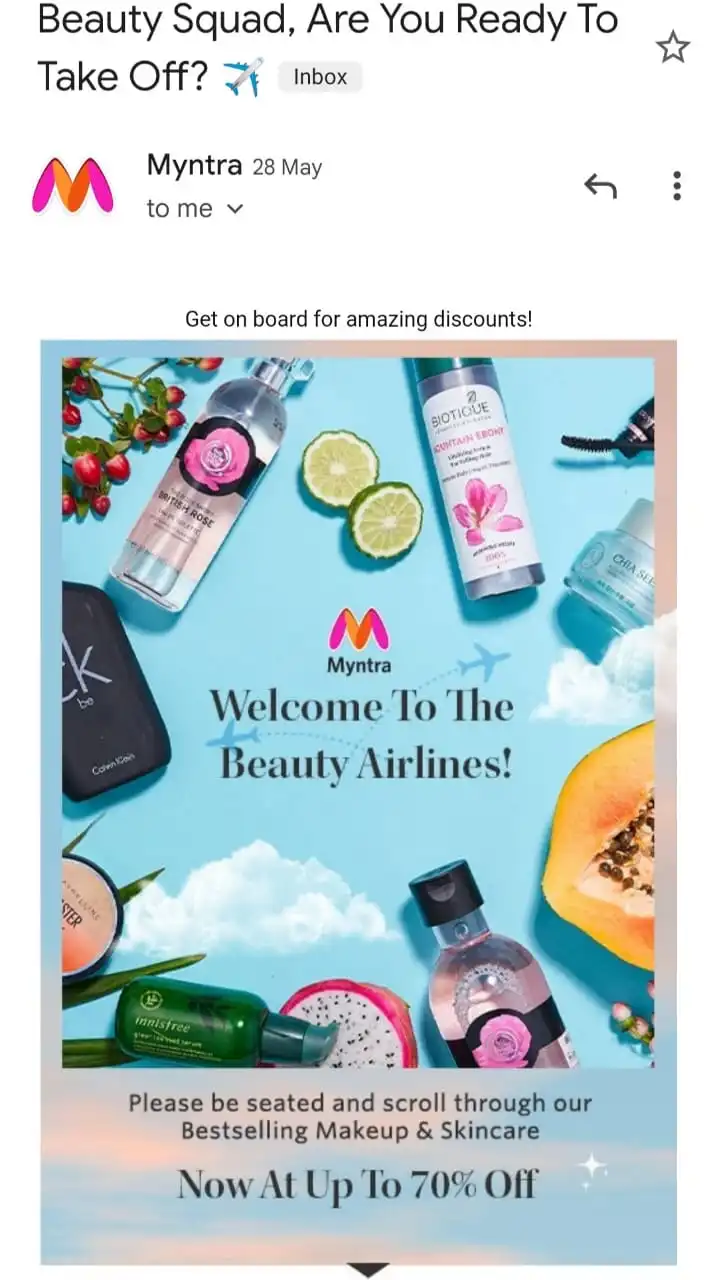 What is the content about?
In newsletters, you can include the latest updates, events, trends that they need to know, guides, and links to your blog among many other things. Give them value in the newsletters. Share information that they might need or just share an anecdote they might relate to.
For example, you are a skincare brand, and you posted a blog on the benefits of Vitamin C serum. You can talk about something regarding skincare during summers and lead them to your latest blog post from there. Make sure they get some value out of your newsletter, otherwise why would they even care to open your emails.
Marketing emails are usually about a new sale, a reminder to buy your product, vouchers, offers, and coupon codes. The content can vary based on your promotional objective. Email marketing emails show a sense of urgency- " Sale ends at 5 pm. Book now".
Frequency of use
Ideally, email marketing emails should be sent out less frequently than newsletters. If you have read this book called "jab, jab, jab, right hook" you must have heard of the concept of giving as much as you can to the customer in the beginning. In this book, you will come across many analogies between digital marketing and boxing. I'll take up one here. So, just like in boxing, you keep "giving" the jab, and then at the most optimum time, you place your right hook, in digital marketing you need to keep giving and then place the promotional message at the right time.
Was this analogy a bit difficult to understand? In simple terms. You can send newsletters once a week or twice if you need to and email marketing emails should be delivered once in a while only.
Moreover, if you have promised a certain day. For example, get free drawing tips and tutorials from us every Friday, then stick to this promise. Make sure they receive a free tutorial every Friday.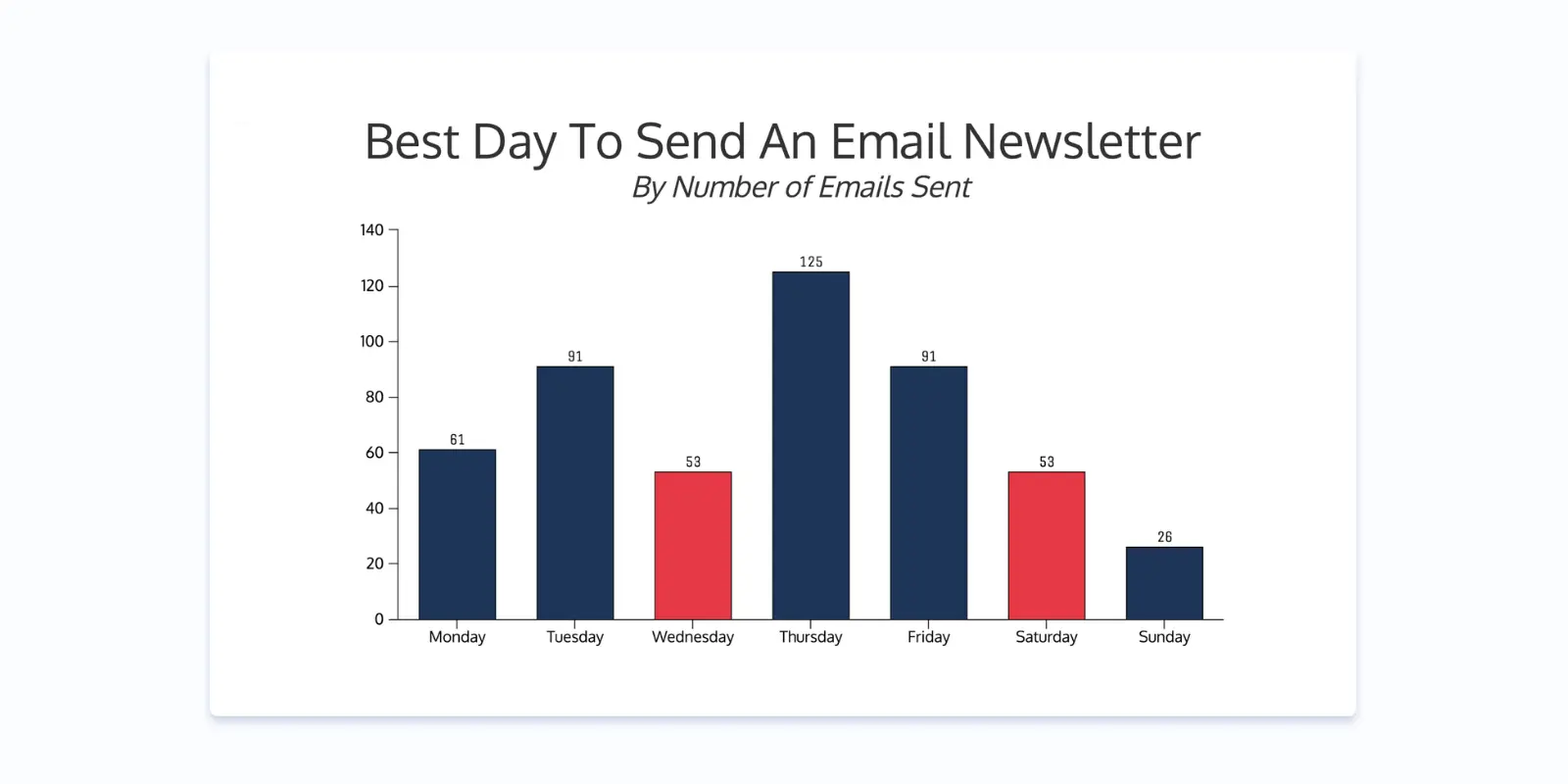 source: Venngage
So, more giving and less asking for a sale.
Replies
You can expect replies to your newsletter, which is great because that means your efforts of trying to build good relationships are working well. However, don't expect anyone to reply to your marketing email. Well, it is actually good if they are clicking on the buy now button instead of replying to you.
Example
If your email starts with…
Hey David, how was your week? Were you able to photograph beautiful butterflies in this beautiful weather? Struggling with it? Yeah, they keep flying we can't blame you. Well, this is what we managed with our Kanon XYZ. <insert image> Did you like it? What if we tell you you will be able to do this too? Use these tips and boost your photography skills on your Instagram, don't forget to tag us.
This is how a newsletter shall sound. Its casual, personalized and has value.
On the contrary, an email marketing email sounds something like this:
Hey David,

Were you able to photograph beautiful butterflies in this beautiful weather? No? Check out our new Kanon XYZ, with blah blah blah features. Available at a 20% discount using this voucher. Visit our store or click here to buy online.

That is some crapy copy right there. Well, we are not testing my copywriting skills here. So, this is a promotional email. It is intended purely for sale. It might have images and stuff too.
I hope this gave you a fairly good idea of how these two emails are different.
Which one should you focus on to get better results?
"Results" here is a very vague term. The results that you are aiming for can be completely different from the results your competitor is struggling to achieve. However, there is a common objective that every business shares and that is to maintain customer relationships and have good sales.
If I say, to boost sales use marketing email, and build relationships using newsletters, that would be very misleading. The truth is, you have to achieve a perfect blend of both.
Most marketers go by the 80-20 rule. 80 percent of your content should be personal, valuable, and aimed at building a strong relationship (newsletters) and 20 percent should be focused on making a sale (marketing email).
Allow me to explain to you why you need both. Think about your business. You must have at least 5-6 competitors who give a similar service to the same target audience. With so much competition, the one business that is able to afford huge offers on their product will get more sales as compared to one whose products are not on discount.
A strong relationship with your customer becomes valuable here. If you have managed to build this relationship by continuously making them happy and giving them value with your content, your customers will certainly buy from you. However, sometimes customers don't realize there are in need of a particular product. In that case, a promotional email highlighting the pain points and the benefits of your product with a call to action button can help you make a quick sale.
It is not like one is more important than the other. You need to make use of both newsletters and email marketing emails. Make sure you follow the 80-20 rule so that you don't sound very sales-y. No one likes to read an email that screams " SALE! SALE! SALE!" every time.
Let's wrap up
Email marketing is an umbrella term that includes newsletters. However, email marketing email is usually referred to as a promotional email while newsletters are more emotional, personal, and informative. Both have their own advantages and roles to perform for a successful marketing program. Create an ideal balance for your business or use the 80-20 rule and ace the game of email marketing.