It's getting darker! Promote your Black Friday sales with our email signature banners in 2020
The craziest sale of the year is around the corner. Some of us wait for Black Friday as a consumer. Someone waits to have a considerable discount to seize the best business offer. Others are on the seller side.
So your sales campaigns are all planned and ready. You wait to hit the button to launch. But have you checked all the small details thoroughly? We bet we know what you've missed. Have you updated your email signatures to notify your clients and partners about your upcoming sales with Black Friday Banners?
Many businesses notify the potential prospect earlier than Black Friday morning. And this makes sense. Lot's of decisions take a long time, involve too many people and discussions. One of the small hacks that can help accelerate the decision is an early notification about upcoming discounts at this time of year.
The email signature campaign is one of the easiest and effective ways to share your sweet offer and push your potential customer to the right decision.
Get inspired by our Black Friday and Cyber Monday email signatures
Professional email signatures with Black Friday banners
Most companies and businesses have developed their brand kit and tone of voice that fit corporate positioning. An email signature should support and represent the brand. Check corporate style signature examples below.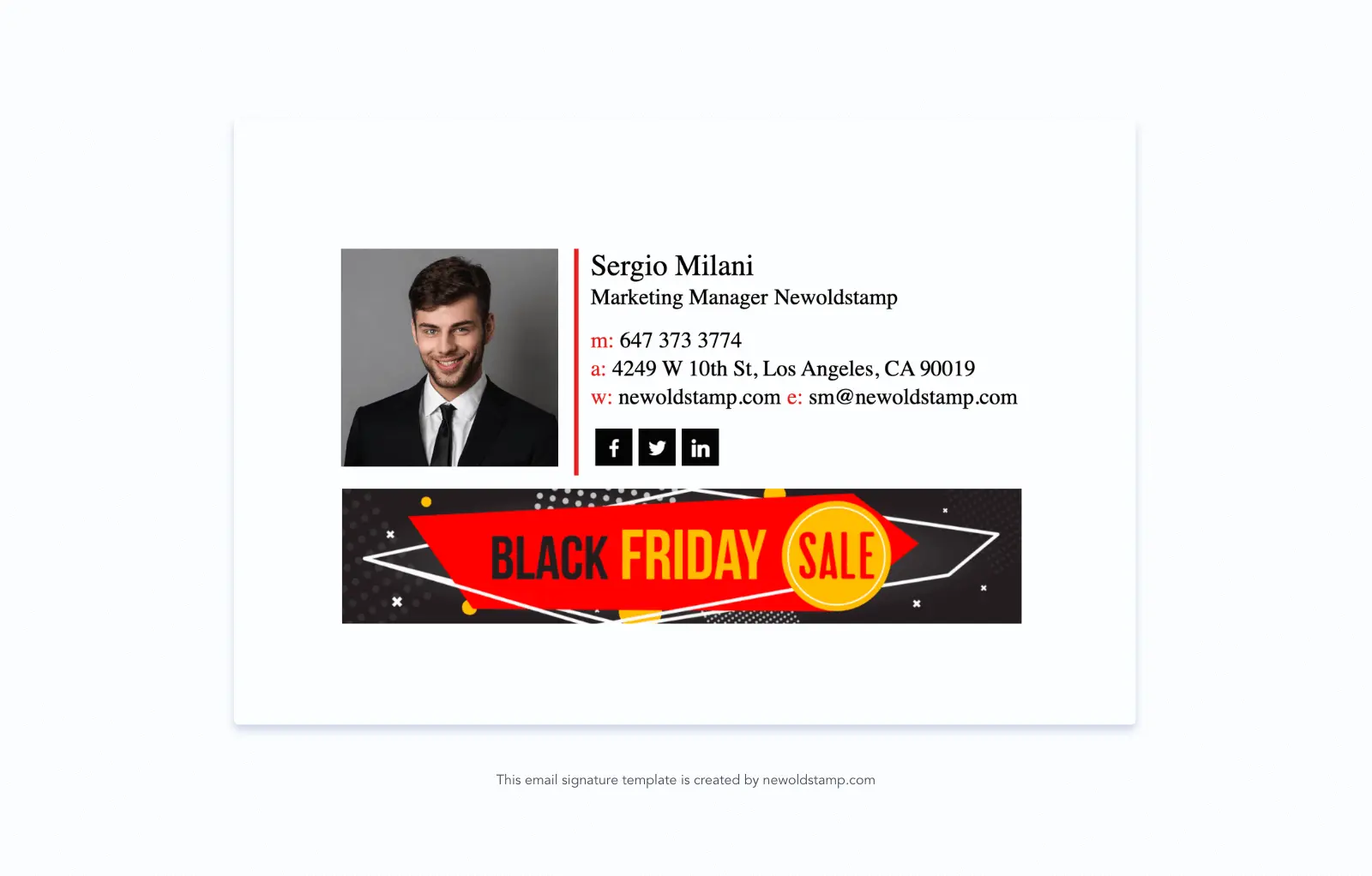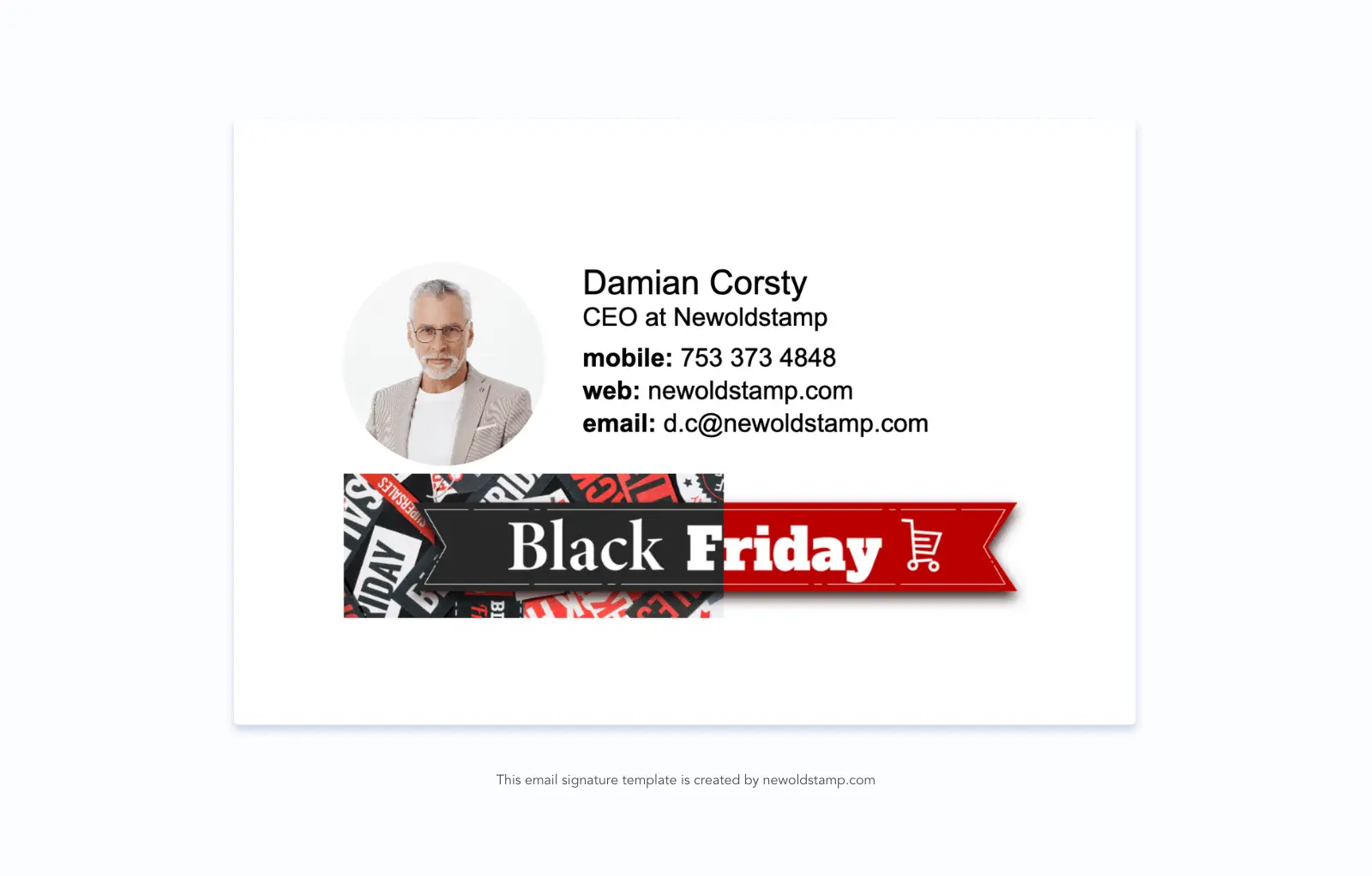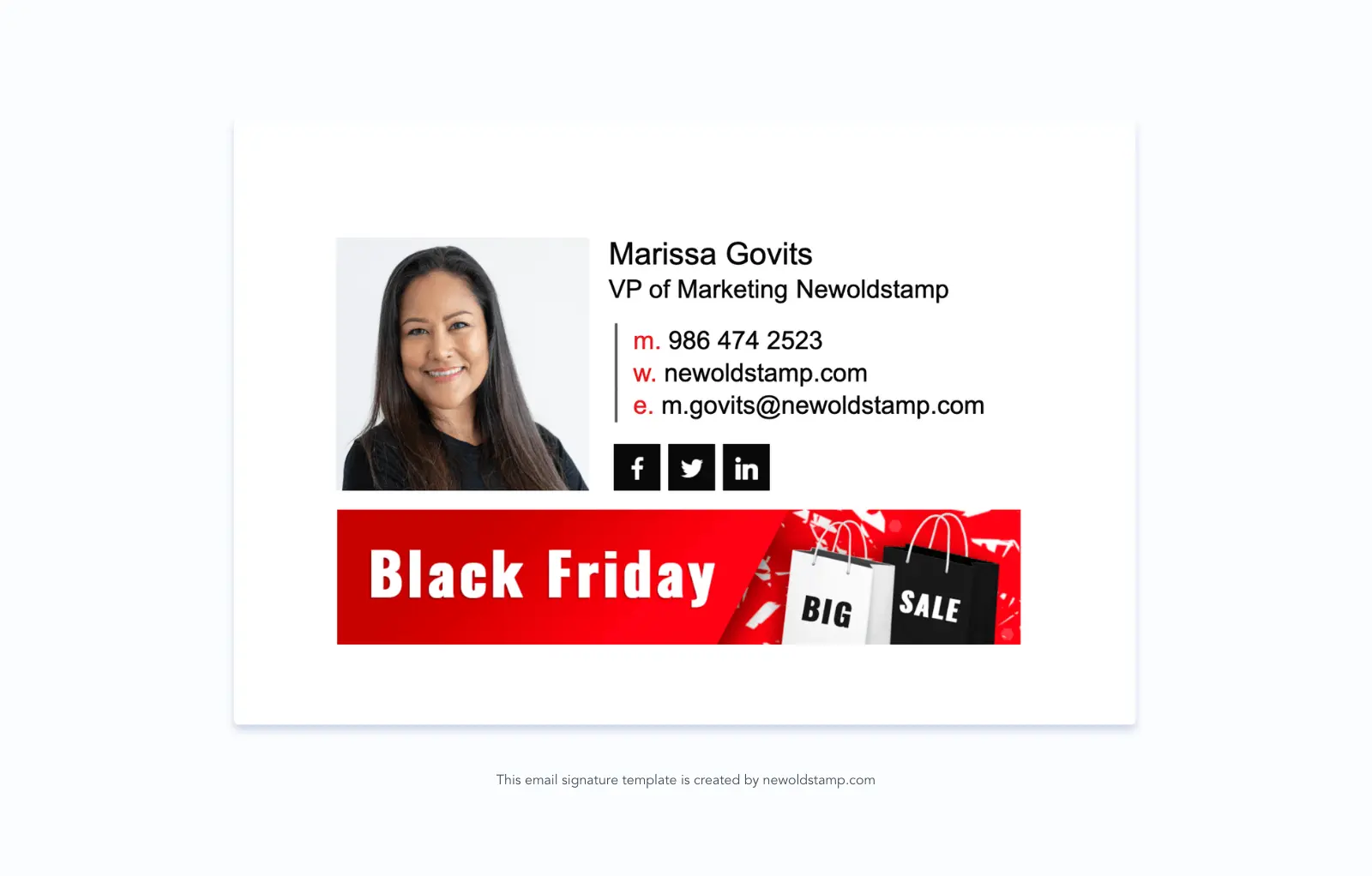 Creative Black Friday and Cyber Monday email signatures
Sometimes we need to get a bit crazy and creative to get noticed. Startups always experiment with positioning, test different audiences, and think over the box to increase their growth rate. Why should the signature be different? Play around with your headshots. Don't be afraid to add color to your signature. All you need to keep in mind is that it's always best to stick to two or three colors in your signature.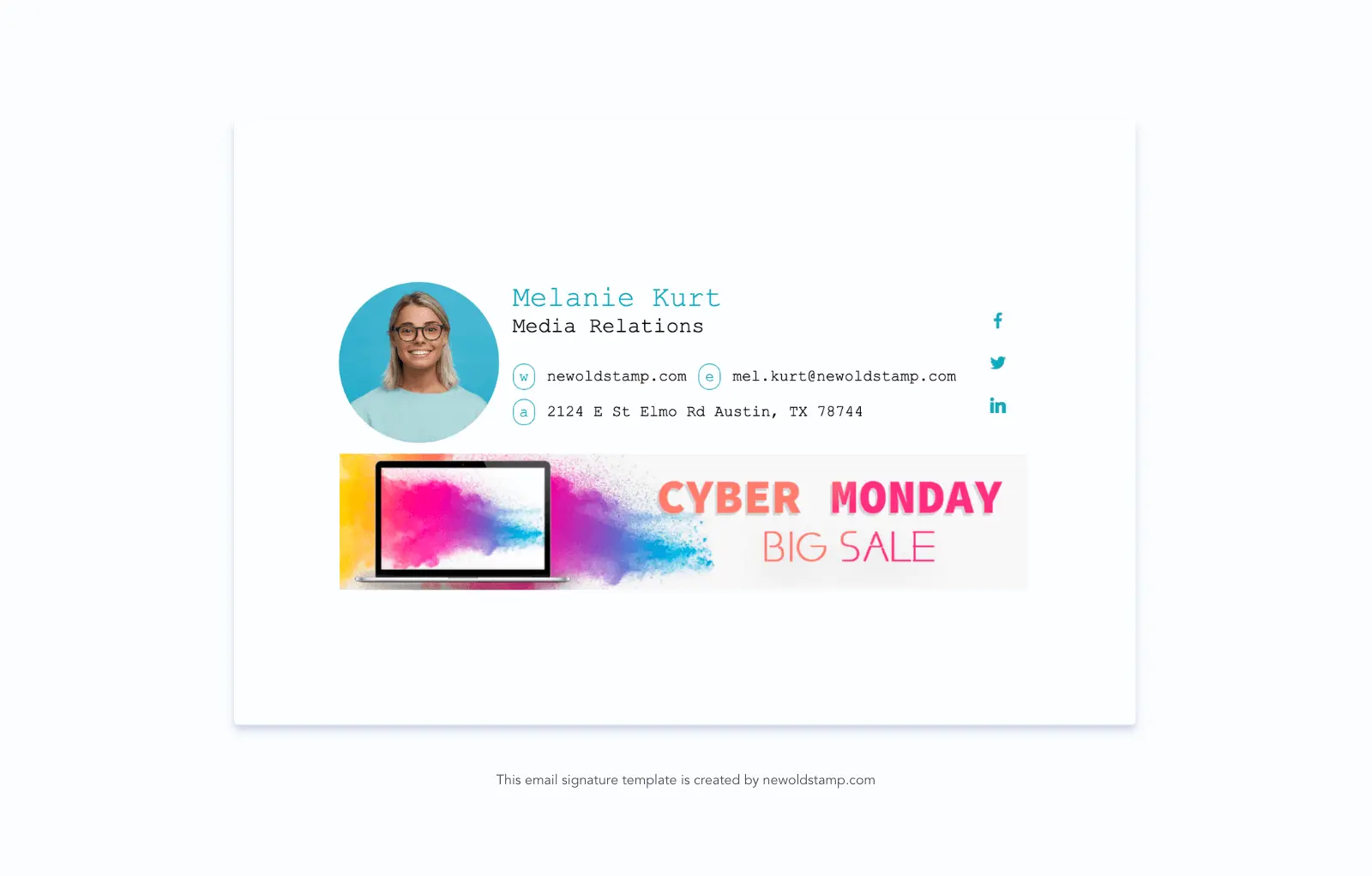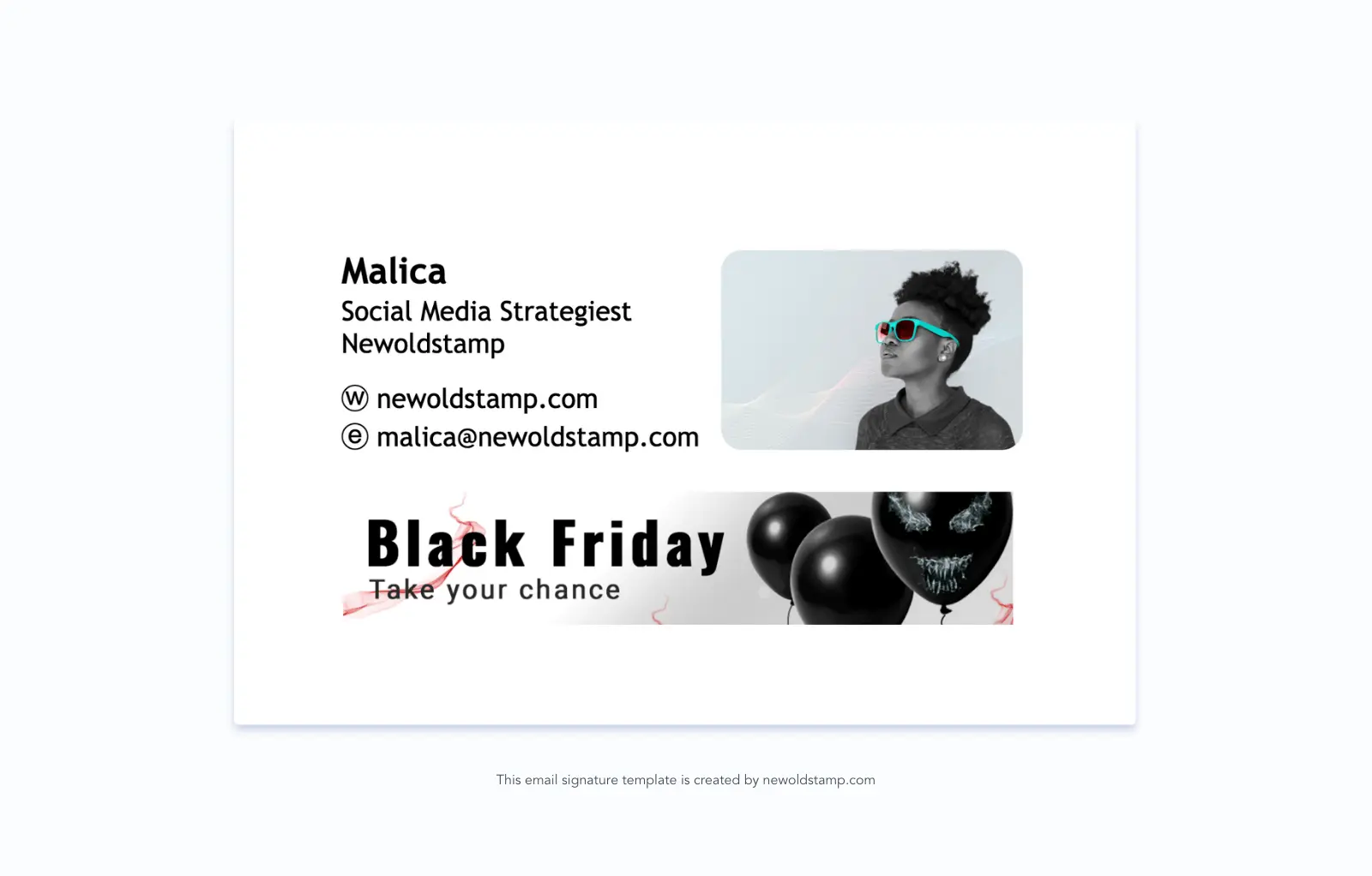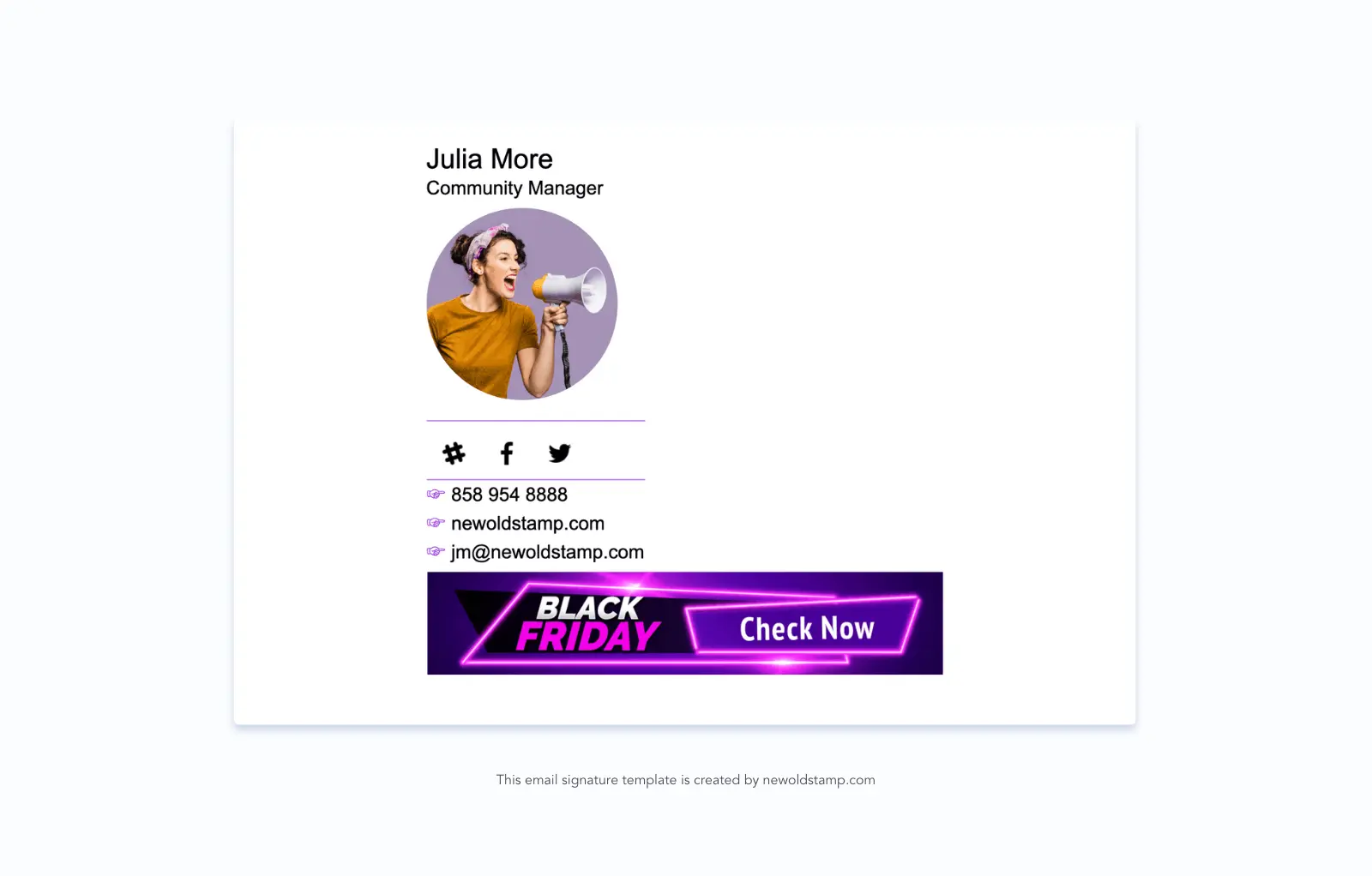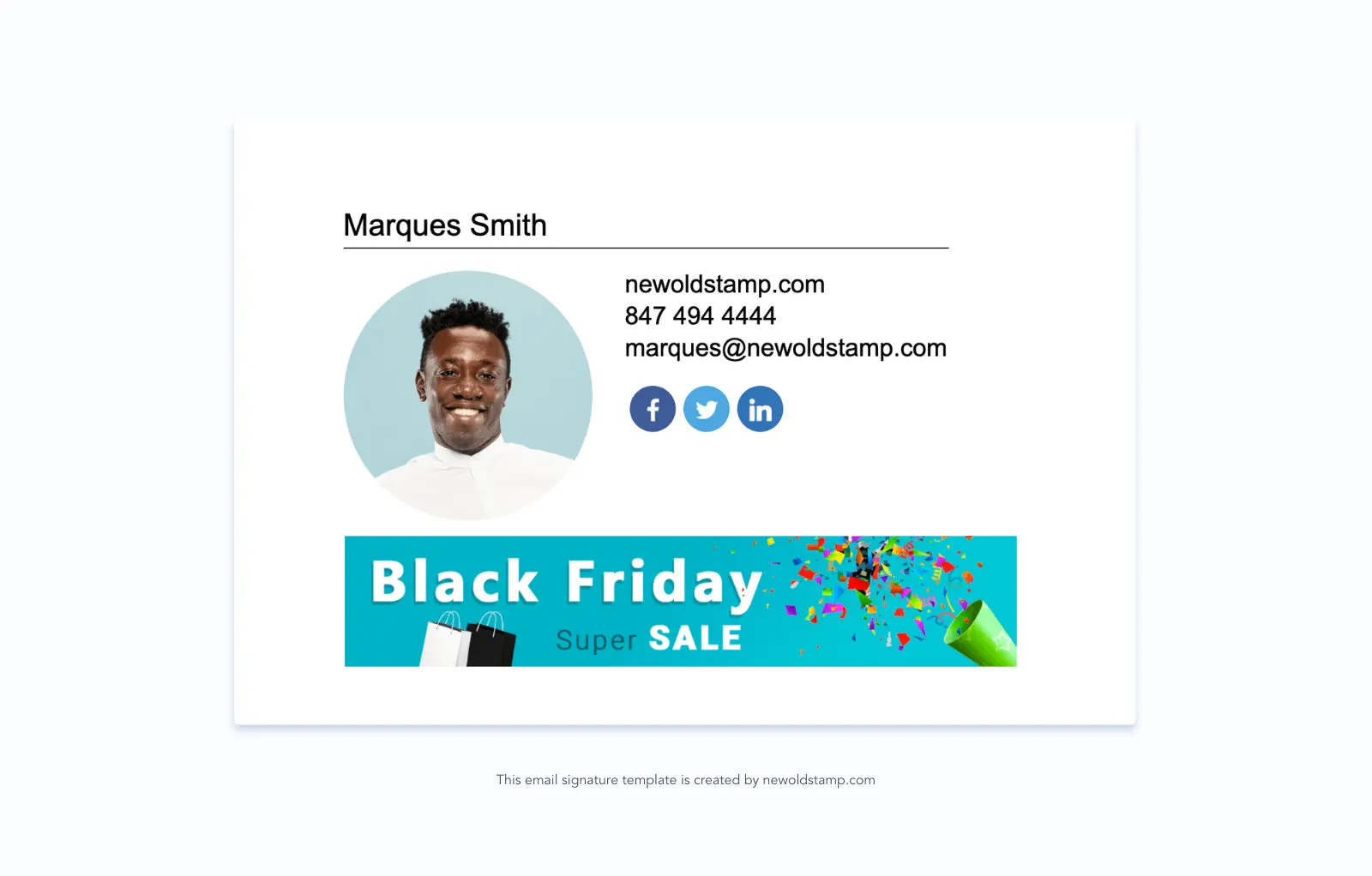 Email signatures with logo and banner
A logo is the most commonly used element in an email signature. Usually, your logo sets the signature layout and color scheme. You can make all elements fit the shape, color, and size of your logo. Make sure that your promotional banner supports the overall style.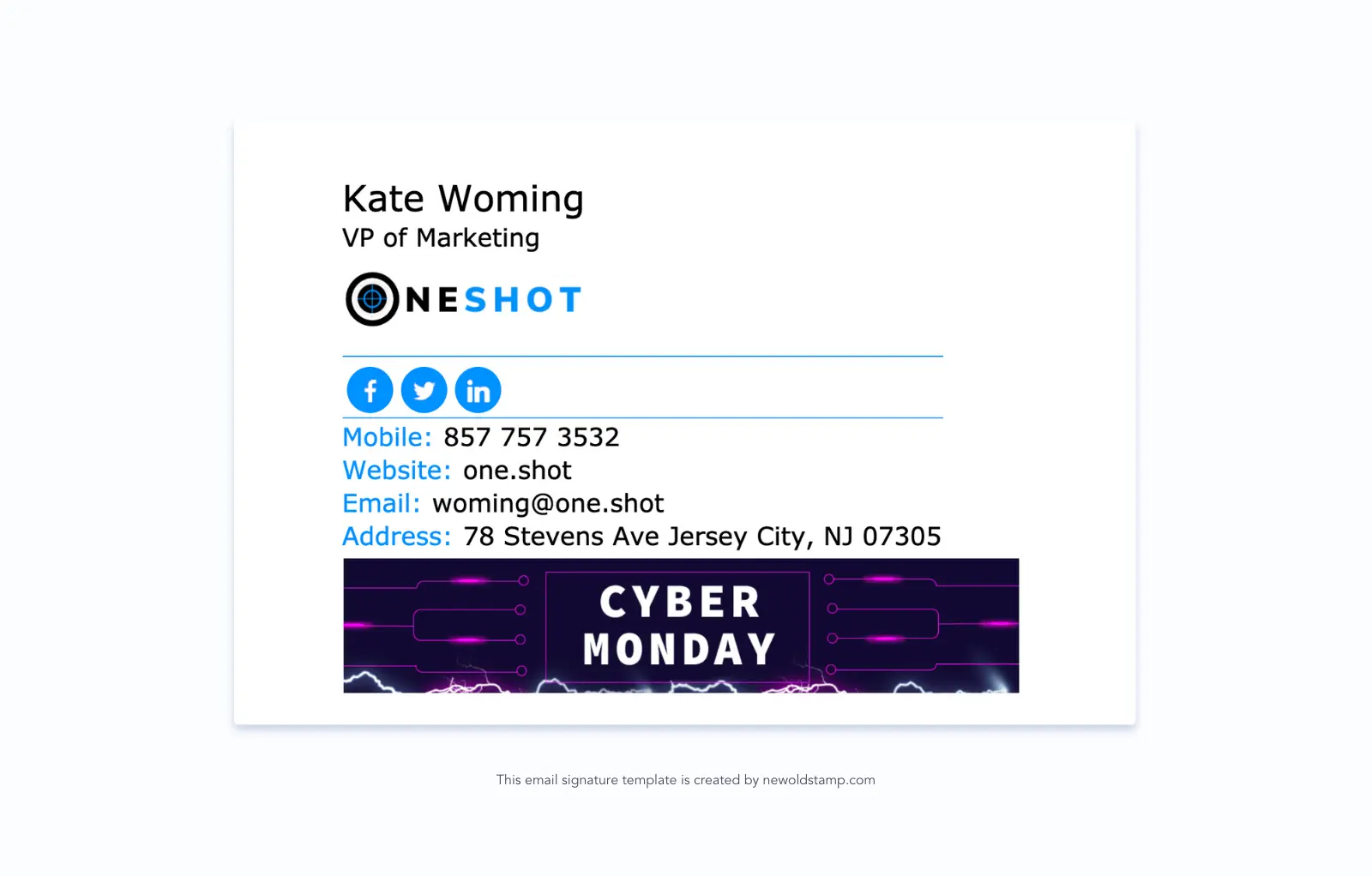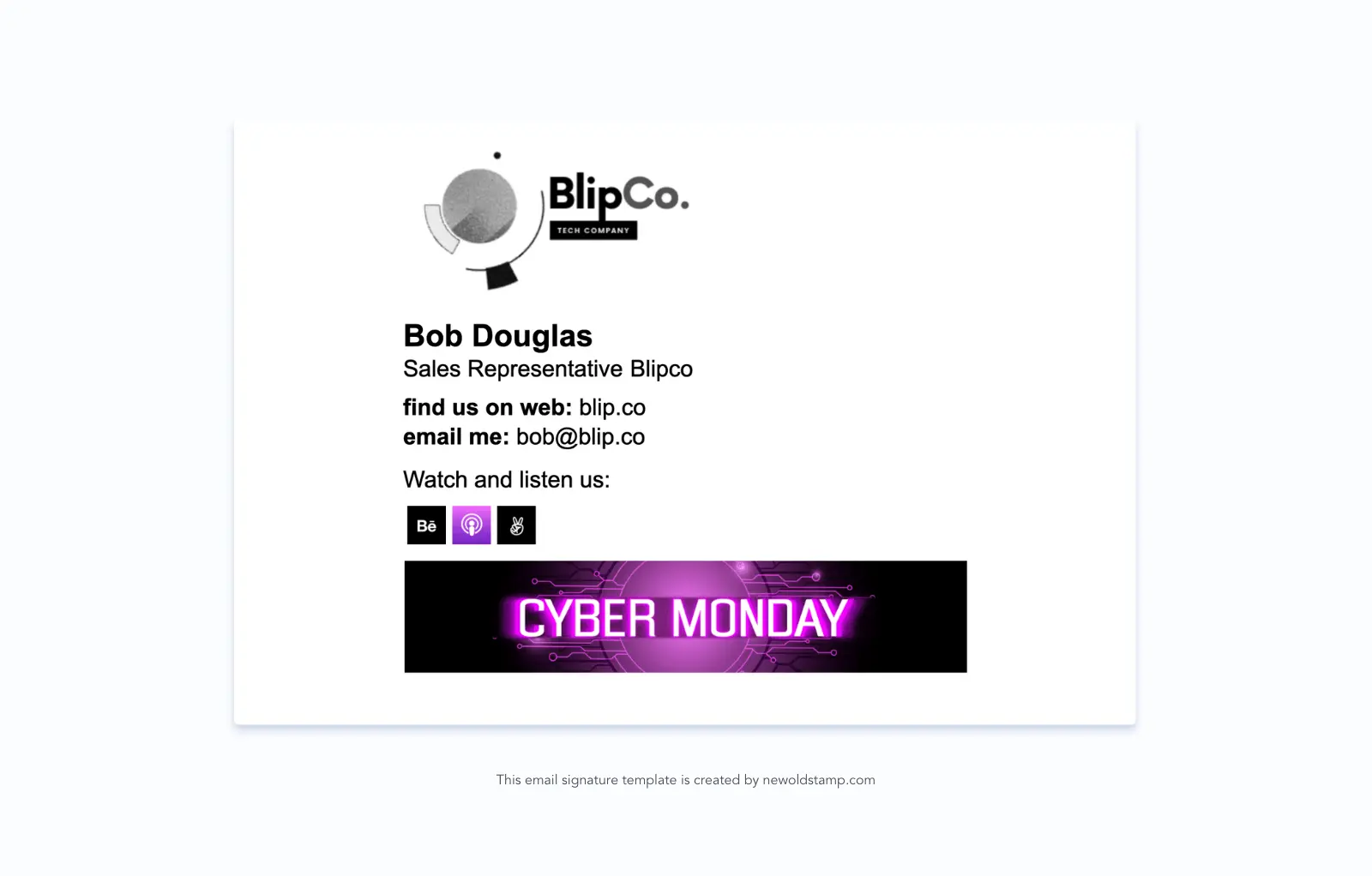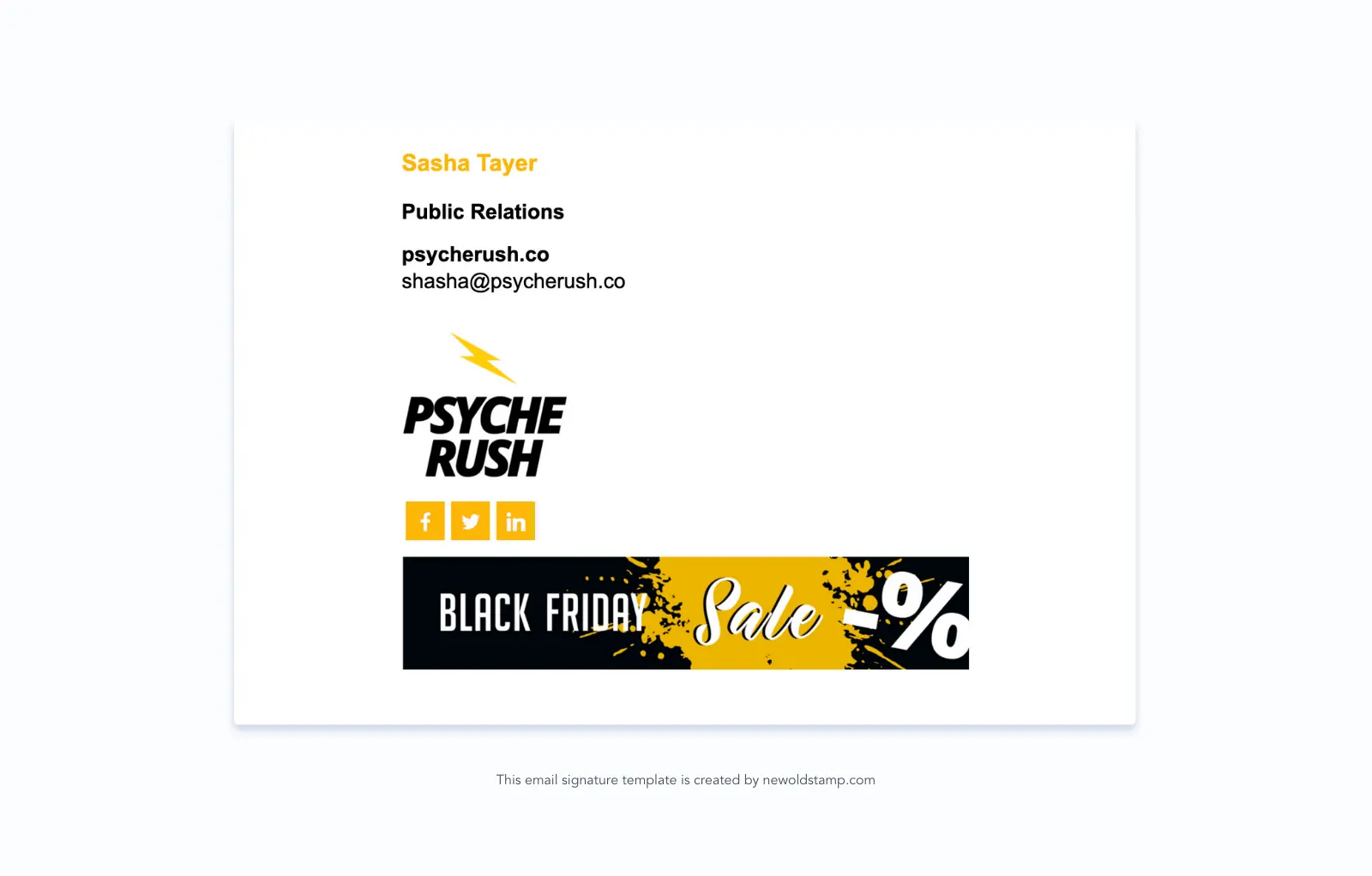 How to add Black Friday banner to your email signature
Step 1. Signup to Newoldstamp. If you already have an account, login here.
Step 2. Create a new email signature or edit the existing one.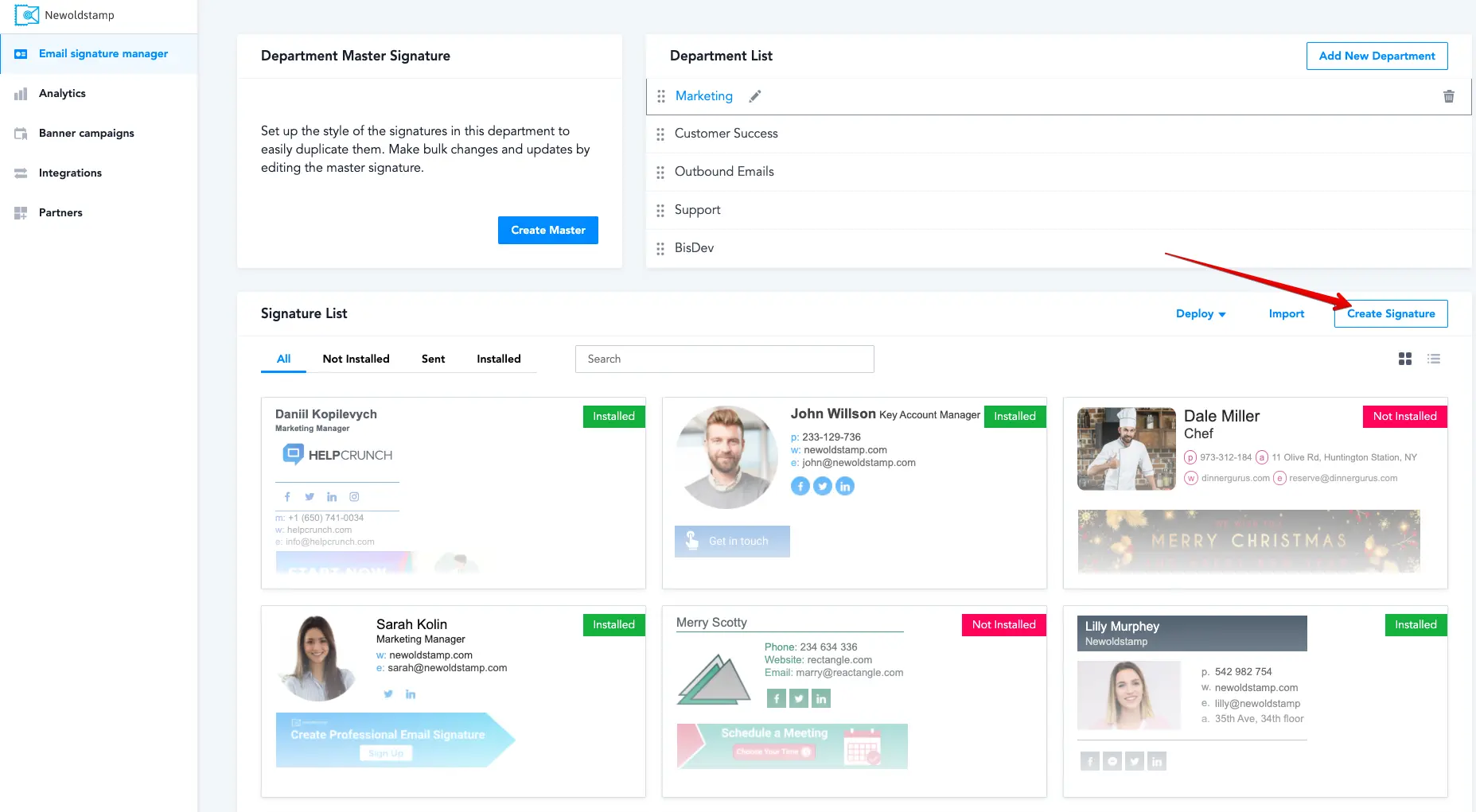 Step 3. Choose the Black Friday or Cyber Monday banner from our gallery or upload yours.
You can also schedule automatic banner updates in our Banner Campaigns.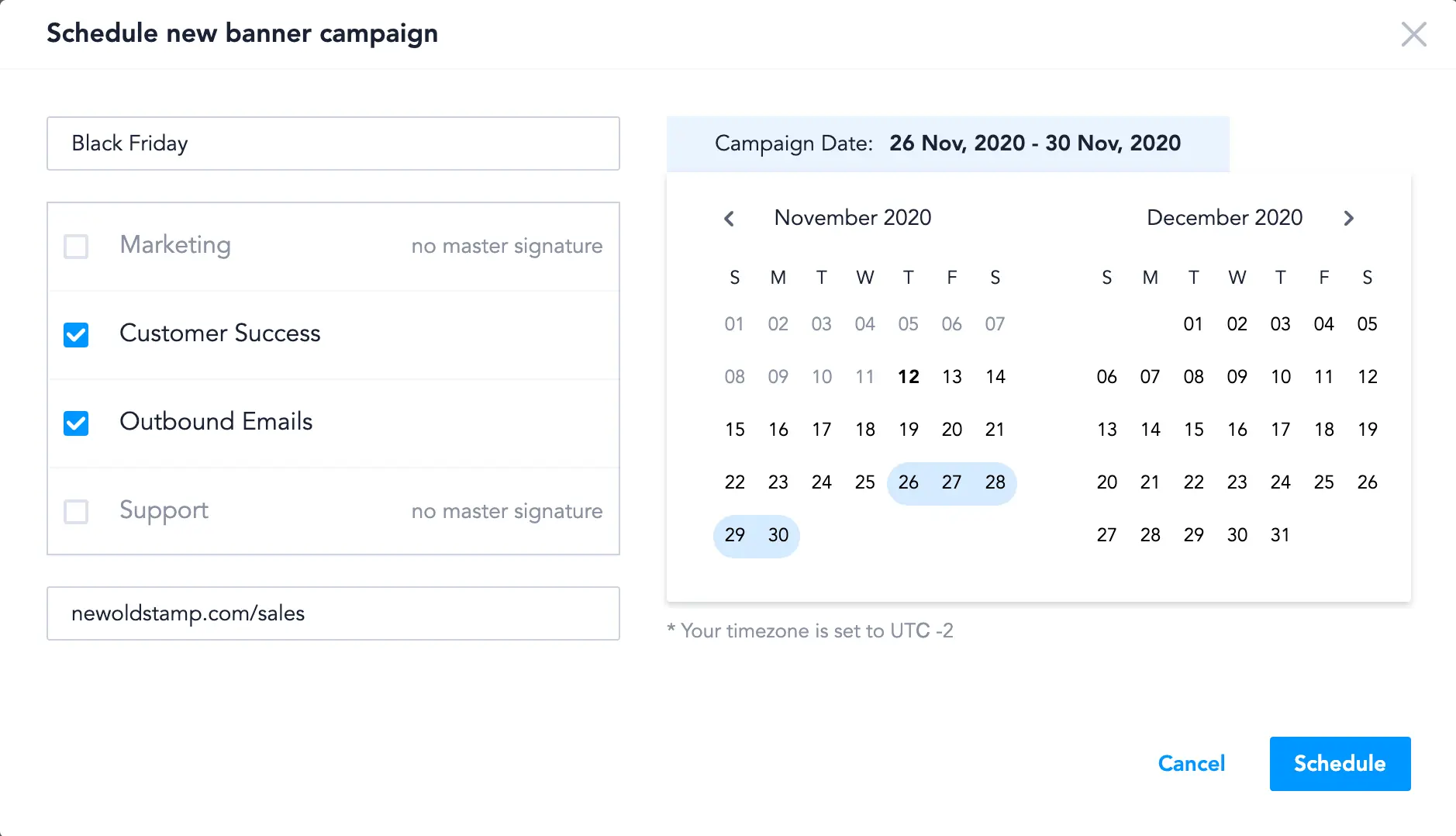 Step 4. Save and install your email signature.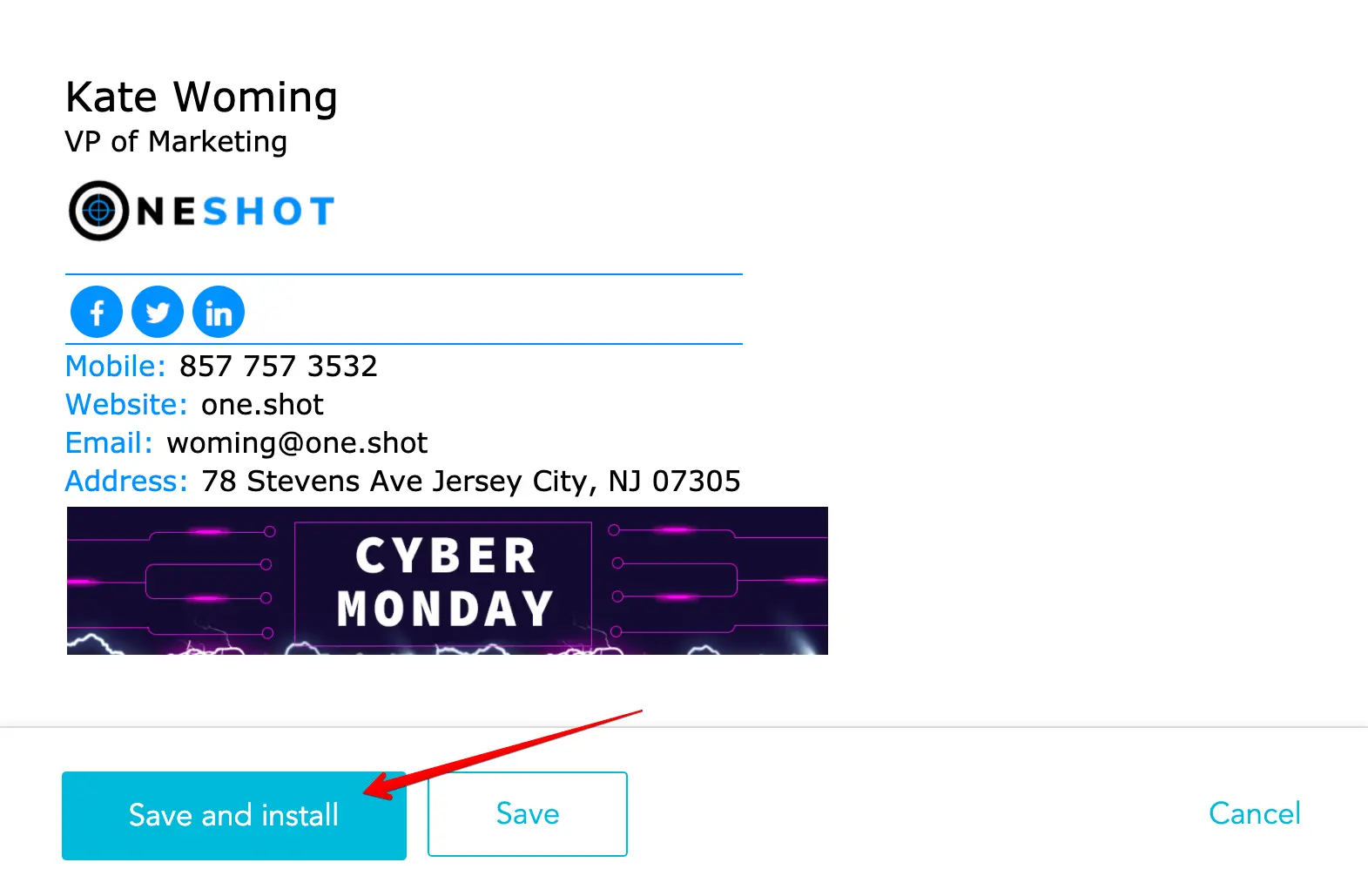 Notice that you can add a link to your Black Friday or Cyber Monday banner, leading to a sales offer regarding the holidays.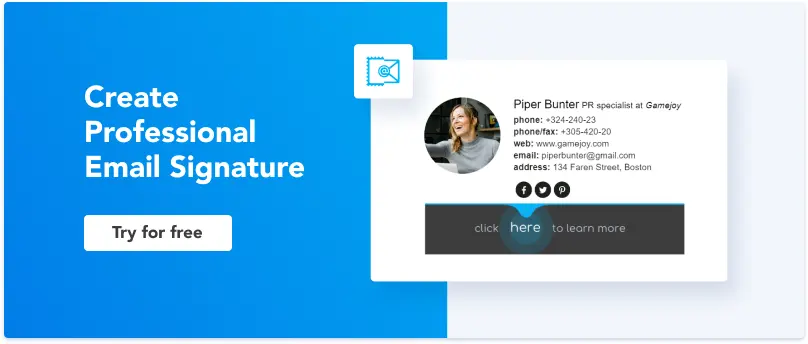 Bonus Black Friday Banners

Click to download the one you like.