How to Write Eye-Catching Email Newsletter Subject Lines
1. What makes your newsletter subject line important for your campaign?
2. What makes your newsletter subject lines to be a good one
3. Formulas
4. Mistakes
5. Several tools you can utilize
I'm sure many of us have filled in the email subject lines only at the very end, within fifteen seconds or so, barely giving it any thought, after having spent way longer carefully crafting our email. But subject lines, which we barely put any thought into, are actually some of the most underrated tools in personalized email marketing.
What makes your newsletter subject line important for your campaign?
As we all know, first impressions matter and your email newsletter subject lines decide whether or not someone even opens your email. But the main reason why they are important for your campaign is because strong subject lines prompt your recipients to open their email which will then increase your open rates. Open rates are a good measure of how well your campaigns are performing and will help you gauge their success. Therefore, you should always be striving for a good open rate and for that to happen, you should know how to write attention grabbing email subject lines.
What makes your newsletter subject lines to be a good one
Here are some tips to write email subject lines that work.
1. Segment your list

When you're creating your newsletter subject lines, you should know who you're writing to. This allows you to personalize your message. List segmentation takes you one step further, letting you send each segment of people only the relevant information. You can segment your list according to age, gender, interests, location or even buying habits. With list segmentation, you can easily write effective lines.

2. Make it clear
Your newsletter headline should make it very clear to the recipient what is inside the email. Try to use keywords and action verbs to describe the content. Whether it's a sale or an event you're promoting or a new newsletter you're putting out, you should mention it in the subject line itself. This allows the recipient to prioritize the email without even opening it.
3. Stay brief
You have very limited space so you should generally try to keep them within 50 characters. Long subject lines tend to overwhelm the recipients so get straight to the point. Mobile devices also cut off the lines if they're too long so choose only the most important words and keep it concise.
4. Use positive words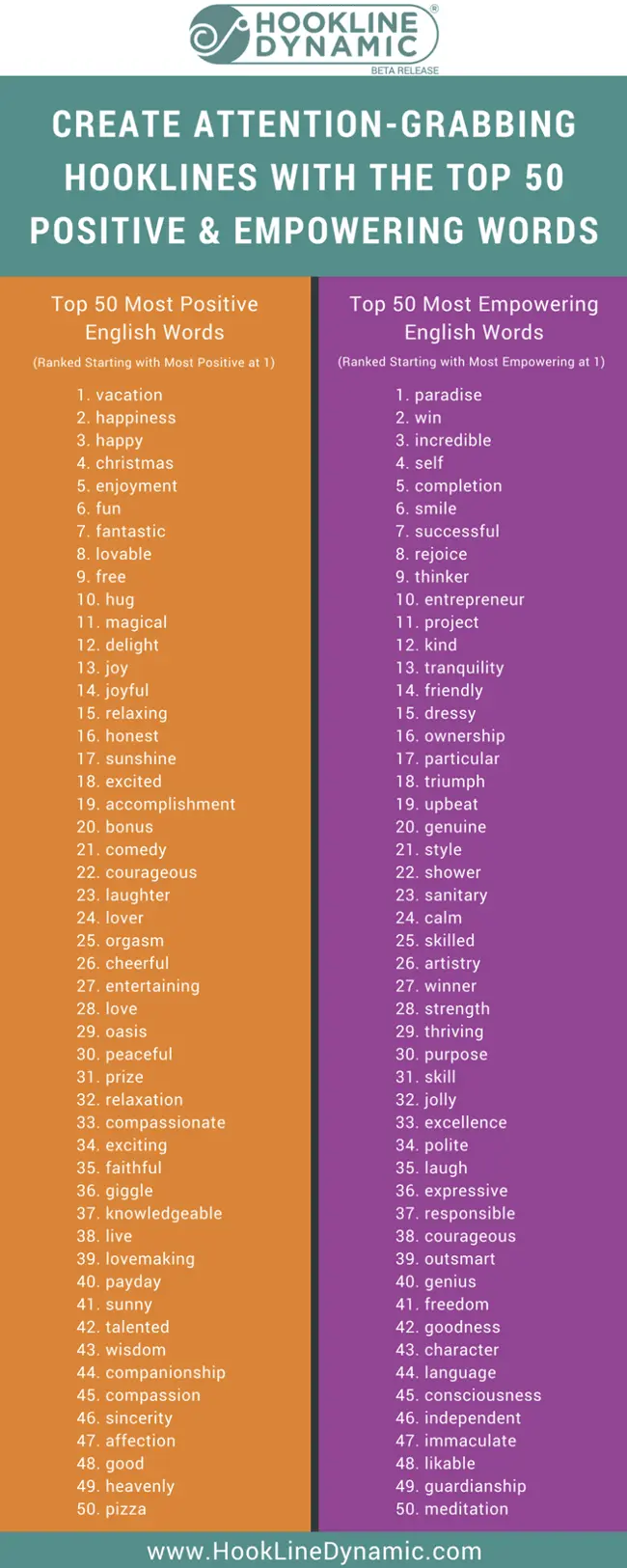 Image courtesy of hooklinedynamic
Newsletter headlines with positive words stand out in the pool of emails accumulating in the recipient's inbox and compel them to open the email. Using words like organize, update, enrich, invitation, instead of filler words can really do wonders for your open rates.
5. Start with Call-To-Action
Call-To-Actions encourage recipients to click on the emails and see what the rush is about. Because they create a sense of urgency, set a deadline, mention when an offer ends, call to action email subject lines increase the odds of recipient opening the email. In a way, they feel compelled to take action and so, click through your emails.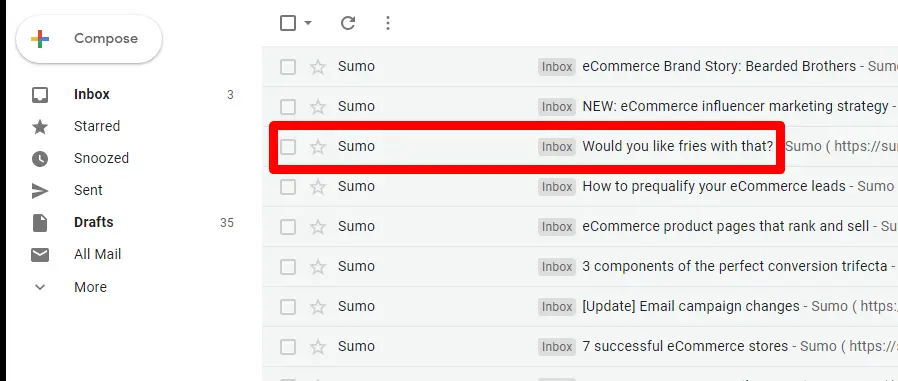 Research by Retention Science found that emails with subject lines that included the recipient's first name were 16% more likely to be opened than other emails. The thing about personalized emails is that it makes the recipients feel special, as if you're writing to them personally. For personalized emails, you could even include your email signature. So, why not put in a little more effort and start including your recipient's' name or their company name to boost your open rates?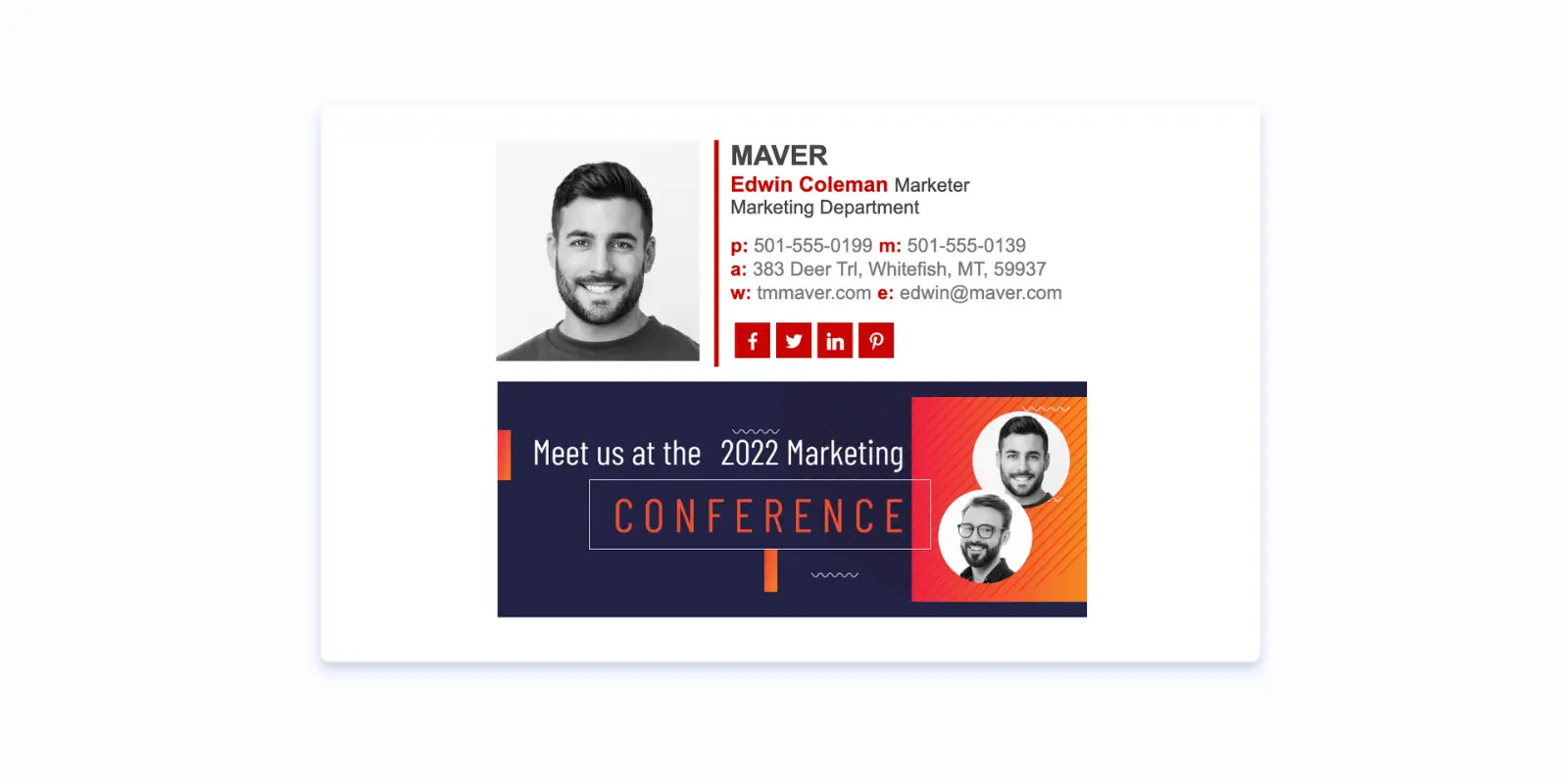 Click here to personalize your email even more by creating a professional email signature
7. Use numbers
Instead of using promotional and vague language, switch to numbers and data. This is because numbered content is more digestible and the recipient can quantify what they're getting out of reading something. Numbers also seem more credible than filler words so when you use numbers in your lines, recipients are more likely to fall for it and open the emails.


8. Add preview text
Alongside the subject lines, make sure you utilize the preview text as well. When you don't add a preview text, the email automatically pulls sentences out of your email. This could mess up your format and put off some recipients. They look at both the subject lines and preview text to screen your email to decide whether or not they want to open it. So, use your preview text as an extension to generate further interest.
9. Test
The most effective way to create the best email marketing subject lines is through trial and error. What works for one organization may not work for another. Similarly, what works for a certain group of audiences may not work for another. So, make sure you always test your headlines before you start sending out marketing emails. You can use the result you've gathered to improve your strategies.
Formulas
If you've noticed, many of the email newsletter subject line examples stick to certain formulas. Due to these formulas, which have been tried and proven to be successful, recipients actually open their emails. These formulas have been proven to work and if you use them, you can learn how to subject an email for maximum results.
Question: In your subject lines, you can ask questions that the recipients themselves are likely to ask. This way, their interest is piqued and they will be keen to know the answer so, will be more inclined to open the email.
Benefit: Using benefit to lure in your readers always works. If you clearly state the benefit in your subject line, recipients will want to open your email to discover what and how they can benefit from something.
Social Proof: Social proof is a persuasion tactic that you can use anytime and anywhere, especially in email newsletters. Informing your recipients that a certain celebrity or even an expert has endorsed a product or a feature will make them 10 times more interested due to which, they will open your emails.
Listing: Listing things always works because numbers and lists seem more plausible. Our brain is naturally drawn to digits and listing provides content in an easy-to-read format. You can use it as a go-to content format when you're trying to write catchy email subject lines.
Curiosity: Appeal to your recipients' curiosity factor as it is known to be the most superficial of all affections. Every one craves to know more. So, you can intrigue them with a subject line that arouses their curiosity so they have no other option but to open your email.
Announcement: Announcements are direct and straight to the point. Many recipients often prefer this method over other ploys designed to grab their attention. If you're trying to promote an event or a new product then it's better to just directly announce the launch.
Discover: Whether or not they admit it, everyone is always on the search for new advantages, hacks, or helpful tips. I mean, who wouldn't want to discover a quick solution that could end up being super helpful in the future. So, from now on start including verbs like, "discover" and watch as your open rates skyrocket.
The best of email subject line: A subject line that gives reasons why you should do something will always sit well with recipients. When you outline certain reasons to them, they feel somewhat coaxed to take the necessary steps, because they now know the exact reasons why they should go ahead.
Big mistake: No one likes being in the wrong. When you highlight and tell your recipients what they are doing wrong, they feel compelled to correct their ways. In your headlines, try to point out some of the mistakes and suggest ways they can rectify them.
The result: Before we do anything, we often want to know what we will get out of it. Adopt this strategy for marketing. Directly state the result that your recipients will get if they take a certain action. This can convince them to open your emails to find out how they can achieve that particular result.
Mistakes
While you're busy trying to make your email newsletter subject lines as catchy as possible, you should also keep in mind several mistakes you'd want to avoid making. You do want to increase your open rates, right?
1. Making it promotional



It's okay, we're from the same industry. We understand that you're trying to promote something. But stating it directly in the subject itself is a big no-no. Why bore your recipients before they've even had the chance to open their email? Instead, try to tone down the promotional language and be more personal and helpful. Tailor your writing for each individual recipient. Try to use logical keywords that will set up the stage for your promotions which you should save for the body of the email.
2. Giving false promises



No one likes being lied to, whether it be in real life or in email subject lines. While false promises do seem catchy, your recipients will be majorly disappointed when they discover that it was nothing more than a ploy to get them to read your email. Using gimmicks and false promises to get your recipients to open their emails will only end up tarnishing your own brand image. Instead, be truthful and treat them the way you'd want to be treated. At the least, show commitment and stick to the promises you made. I'm sure you can find other ways to grab their attention.
3. Using CAPS



Using all CAPS gives the impression that you're yelling at the email recipients. After all, we do use CAPS in our normal day-to-day texts when we are furious at something or someone. Why should it mean anything different in emails? However, this can have a negative impact on your open rates, the opposite of what you want. If your email recipients receive emails with subject lines in all CAPS, they're most likely to delete your email or mark it as spam. Just because the CAPS key exists doesn't mean you have to use it. When it comes to writing, make sure you use capitalization cautiously.

4. Using spammy words



By using spammy words, you can activate your recipient's spam filter which will just directly send your email to spam without your recipient ever opening it. Even if your emails manage to escape such filters, if you're using spammy words then you can be sure that your recipient won't ever open the email. If you're still not sure which words/phrases are considered spammy, here are several examples: free, click below, cheap, urgent, guaranteed, do it today, once in a lifetime among many others.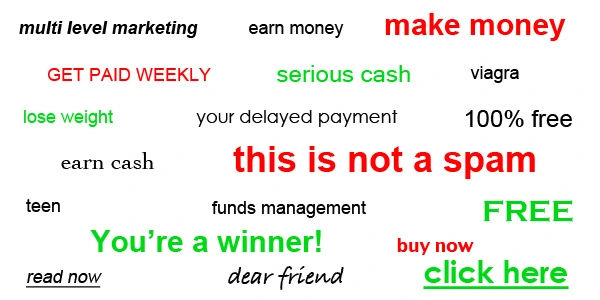 Several tools you can utilize
When writing your email newsletter subject lines, alongside knowing what you should do, formulas you should follow, and mistakes you should avoid making, you might also be interested in checking out several tools that are here to make your life easier. Of course, this is assuming you have a professional email newsletter tool. Full-featured software used to be quite expensive, but there are plenty of low-cost or free email marketing tools available today. They can send your beautiful email template with accuracy and are able to personalize the subject lines AND do A/B testing.
1. Subject Line Rating Tool



This is a free rating tool that evaluates your email subject line and gives you a score out of 100. It also gives you advice on how you can alter your writing to generate increased open and response rates.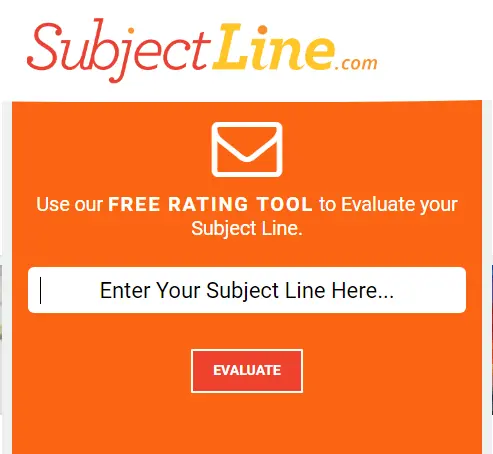 2. Tool for Instant Previews



This tool allows you to test your newsletter subject lines to see how they would appear on popular mobile devices and email clients. You will just have to copy and paste the headline for the tool to generate instant previews.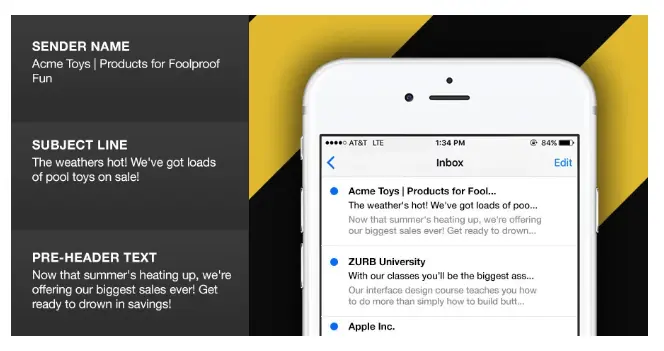 3. Email Subject Line Grader



Email Subject Line Grader gives you a score and also tells you what type of a headline it is. It gives you suggestions on what is working and what it not. It also provides information related to the character count and word count.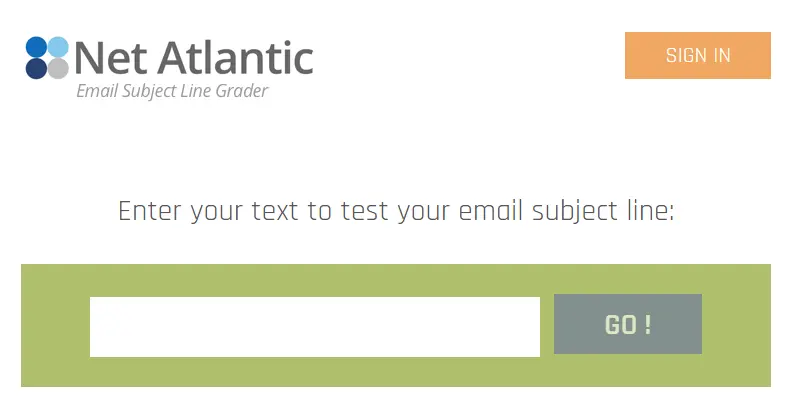 Image courtesy of emailsubjectlinegrader
4. Service to check spam



This service allows you to check the spam score of your email messages without any hassle. It lets you know what percentage of the message is spam and the reasons behind the deduction. This tool is free to use as well.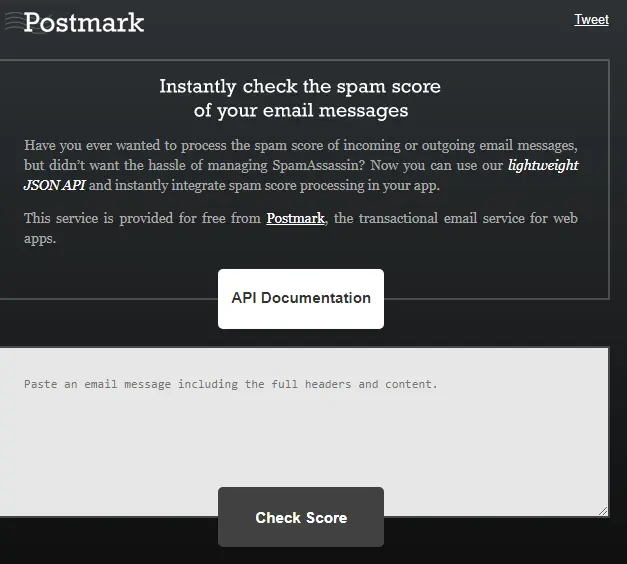 5. Subject Line Testing Tool



Subject Line Testing Tool is an easy-to-use testing tool that provides accurate results. It uses its proprietary algorithm to predict open rates, conversion rates, as well as the impression it will have on the recipients.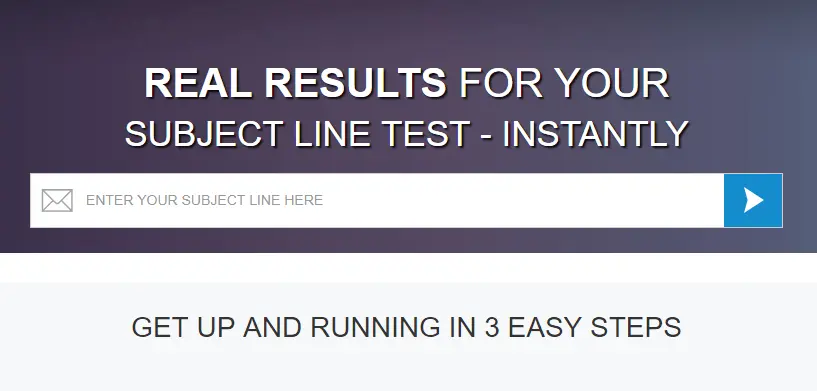 6. Headline Analyzer



With this analyzer, you simply have to input your newsletter headlines and it will start its analysis. It lets you know how you can balance your word count and character length and pick the most effective words.
7. Headline Tester



This tool is informative and easy to use. You will just have to write your email headline and it will tell you how engaging and captivating your headline is. It gives you an engagement score, an impression score, and a quality score.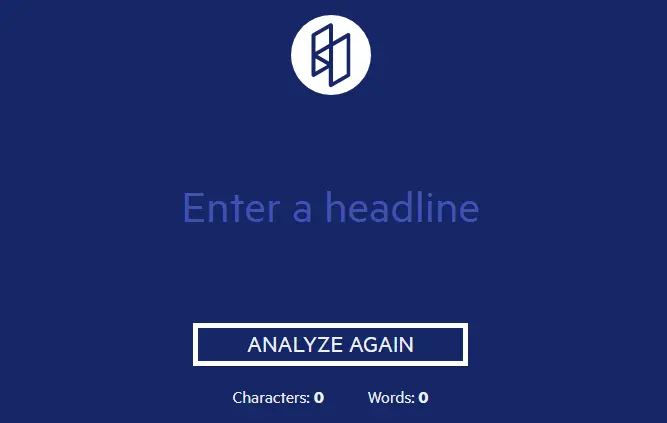 Image courtesy of headlines.sharethrough
8. Writing Editor



This simple writing editor allows you to improve your writing. It highlights common grammatical errors as well as weak phrases. It gives you suggestions on when you should use passive or active voice and even tells you the reading time and the readability of your text.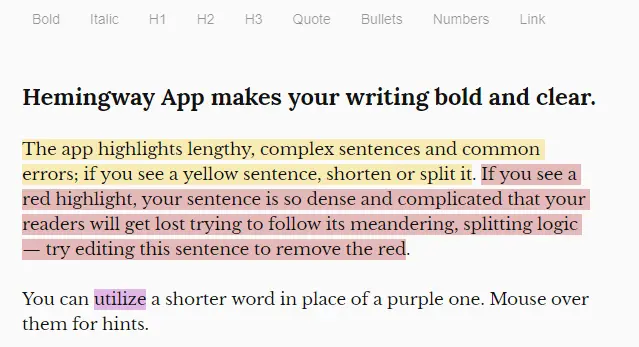 Image courtesy of hemingwayapp
9. Headline Analyzer

Alongside its other usual features, what's unique about this headline analyzer is that it determines an Emotional Marketing Value (EMV). This will allow you to figure out how your headline can reach out to impact your recipients' emotions as well as which emotions you should aim for to ensure maximum impact.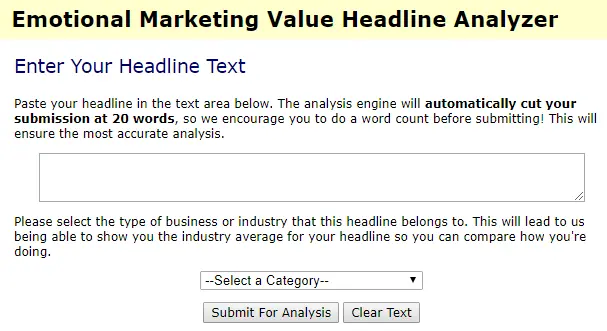 10. Test subject line
With this tool, you can check how your subject line, pre-header, and sender name will display on mobile devices. This can be particularly useful when you want to insert an emoji or use a longer subject line.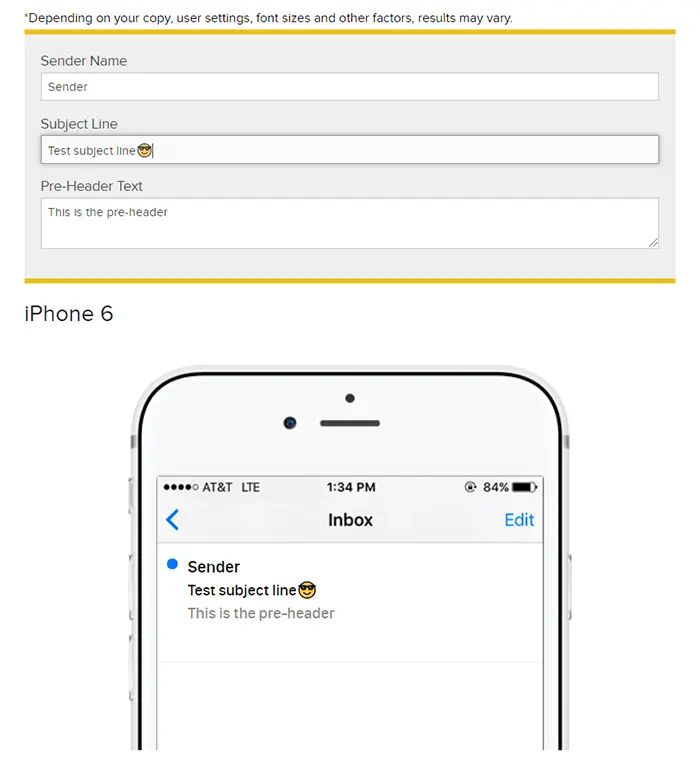 By now, I think you must have realized just how important a subject line is in getting a recipient to click through on your email and how crafting one engaging sentence is comparable to an art form. But fear not, if you follow our tips and use the tools that we've mentioned, you will be well on your way to mastering this valuable skill.