How to Find a Remote Job and Keep It for the Longest
1. What does it mean to work on remote?
2. Working remotely vs. freelancing
3. The most common remote jobs
4. Where do you get a remote job?
5. How to find remote jobs on LinkedIn?
6. Look at remote job services
7. Seek freelance works
8. Ask if remote is possible
9. How to get hired remotely?
10. What are the best tools for remote work productivity?
Two years ago, I had my 9 to 6 job in the office, and I was happy. But I knew there was always room for improvement. Being a student, I often imagined myself working from home with a cup of herbal tea and my cats sitting on my lap.
However, there was one thing that always stopped me from quitting my office job — money. My friends tried to convince me that working in a living room and making good money can't go together. But I know that they totally can because I am a happy remote worker for over two years now.
Today, during COVID-19 lockdowns, getting a remote job isn't a dream anymore. It is a necessity for those who lost their office jobs and businesses.
In this article, you will learn everything you need to know about finding a remote job, and even more.
What does it mean to work on remote?
When people talk about working remotely, they mean that all tasks can be done from anywhere in the world. Being in the same physical location as your coworkers/boss/clients isn't critical anymore in many cases. All you need are access to a computer, speedy Internet, and strong self-discipline.
Working remotely vs. freelancing
Working remotely, you can be both a full-time remote employer hired by a single company or a freelancer who works for different clients on different projects sporadically.
I am often asked what option is better. Well, it depends. With regard to stability, I'd prefer a long-term partnership with one employer. But I know that many people easily get bored when they work on one or similar projects for a long time, which is why they choose to freelance.
Freelancing also works well for young people who lack some skills and experience required for full-time jobs. Usually, they are paid not so well, but it's a good start as their skill and experience levels build.
The most common remote jobs
Believe it or not, but in the era of digitalism, a list of location-independent jobs can be endless. Here are the most popular ones:
Writing and translation (blogger, copywriter, content writer, translator, editor, proofreader, and so on);

Creatives (graphics designer, photographer, website designer, video editor, videographer, and more);

Business (recruiter, search engine optimizer, virtual assistant, social media manager, web or apps developer).
Being a freelancer, you can even invent your own remote job. Once I met a woman who offered services as a professional language mentor. And she doesn't teach languages. She teaches people HOW to learn languages.
To inspire you, I want to point out to you these photographs taken by photographers during the COVID-19 pandemic. As you can see, people can always find a way to implement their skills
or find a job even being locked at home within the four walls.
Where do you get a remote job?
If you are still reading this article, you are probably ready to delve deeper into the remote work-world. So, where does one start?
If you already worked in the office and now want to make a transition, chances are you have a professional profile on LinkedIn. If so, you can start here.
How to find remote jobs on LinkedIn?
Although LinkedIn is the biggest network of professionals and a perfect place to find a new job, it's not the best place to get a remote one. But I want to give them some credit because they have been adding more remote offers recently. And I like that they have a remote job search feature. That makes the search process more efficient.
To use this feature, go to the LinkedIn Jobs page and type "Remote" in the location field.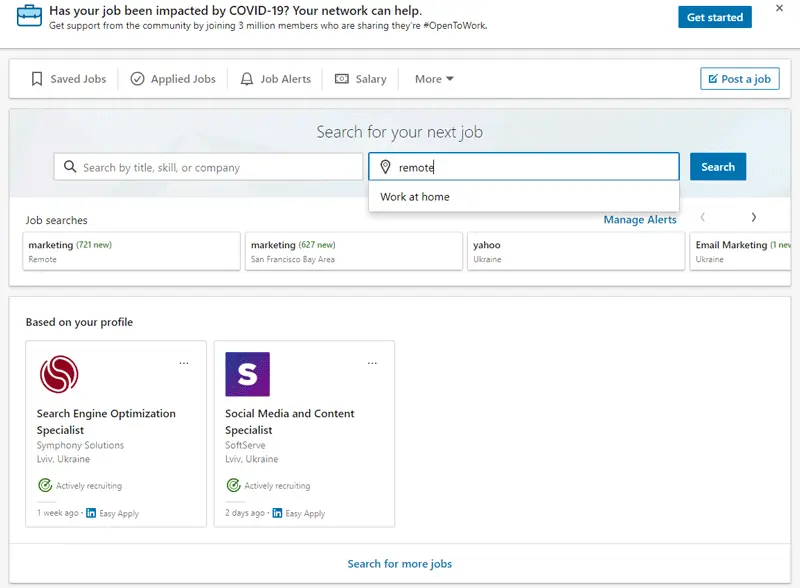 Look at remote job services
Unfortunately, many job search websites don't have a "remote work" filter that works correctly. This usually results in endless hours of looking through freelance jobs that might not be the best fit.
If you don't want to waste your time, you need to concentrate on the resources that are focused on remote and freelance projects. Below are some of the best sites to find remote jobs.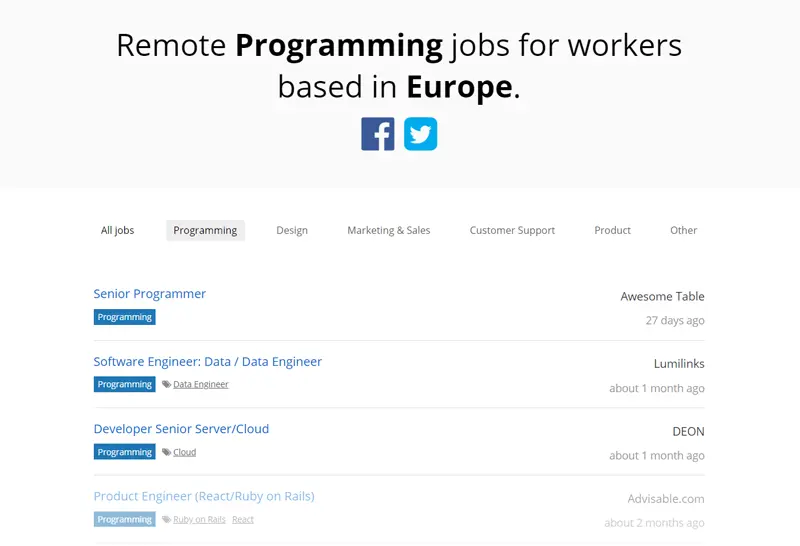 This site is a good place to find remote jobs online if you live in Europe or prefer to work based on European time zones. It is simple, easy to navigate, and is divided into categories such as programming, design, marketing, sales, etc. The site has many listings for tech and IT people.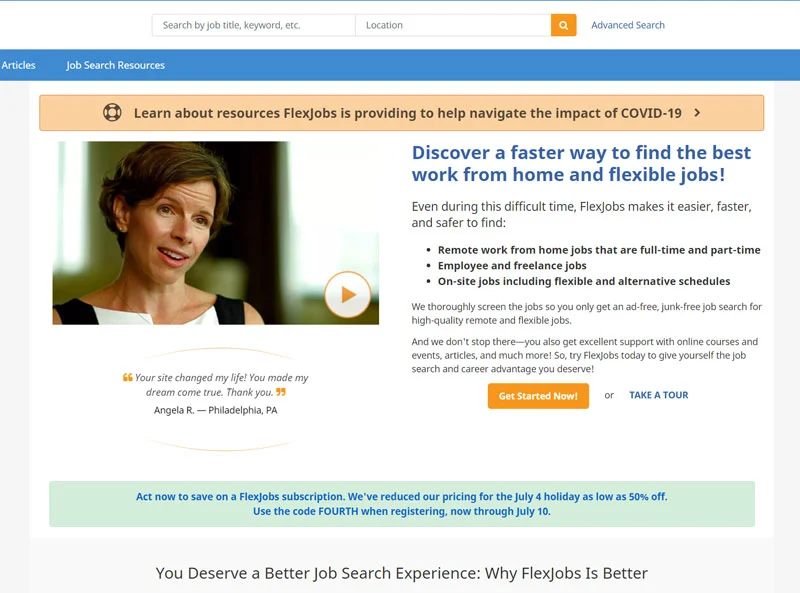 Unlike Europe Remotely, who post jobs mostly in tech, this site offers work-from-home positions from various industries. Flexjobs is also a great option for freelancers looking for more clients and projects. But pay attention that you must be a Flexjobs member to see full job postings. A month-to-month subscription will cost you $14.95 per month. But if you are serious about finding a location-independent job, it's not a huge price.
The greatest thing about Flexjobs is that they research every listing. That means no scams, no rip-offs. It is definitely worth your attention.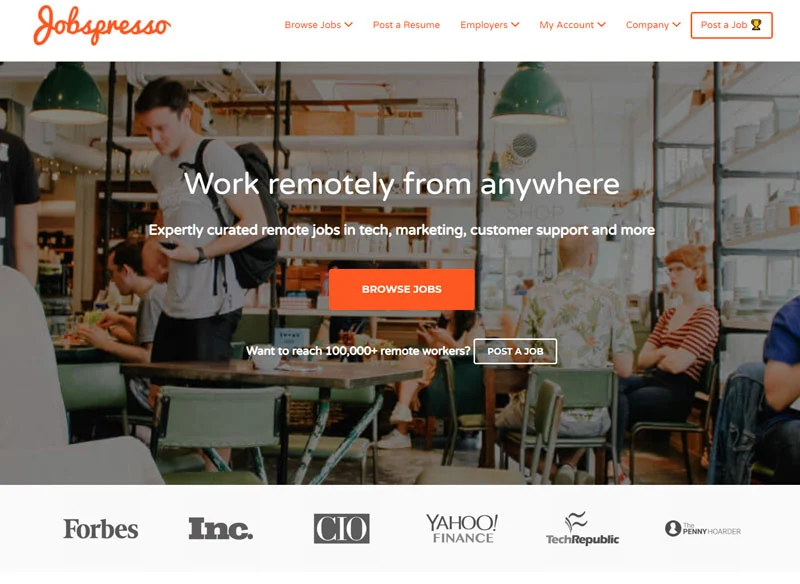 Another useful resource to find remote jobs online is Jobspresso. They have listings in tech, sales, marketing, writing, customer support, project management, software development, and more. All the jobs are hand-picked, carefully reviewed, and expertly curated. You can also post your resume and let the employers pick you. It's free.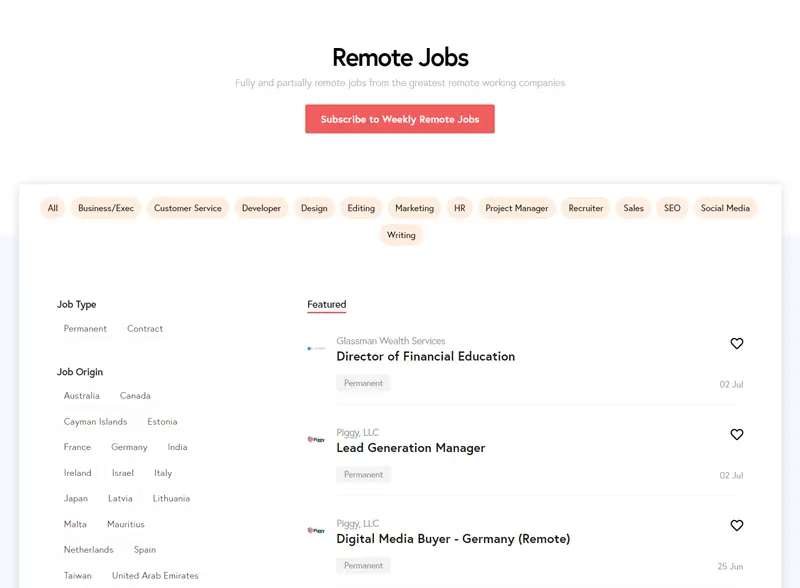 Check out this site for all the best-paying work-from-home jobs listed by companies from all over the world. Job categories on Just Remote include development, customer service, design, writing, editing, marketing, sales, social media, HR, and more. You can search by job location, company name, or job type (permanent, contract). The service is free for job seekers.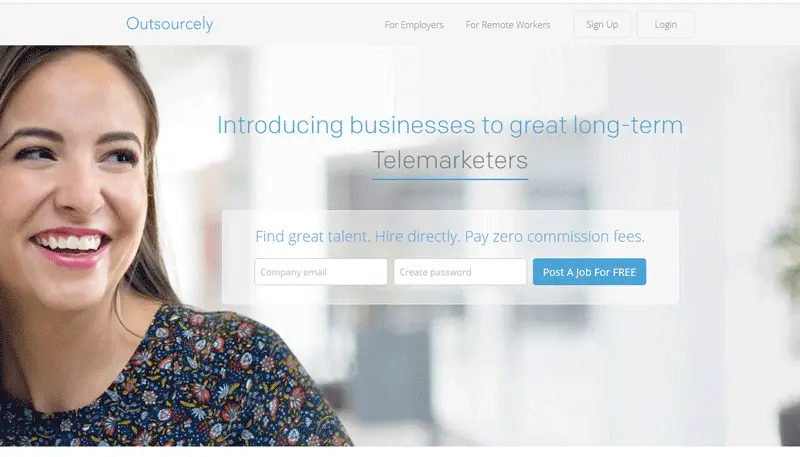 Another well-known platform that connects businesses with remote job seekers around the world is Outsourcely. It offers a good mix of part-time and full-time positions and is suitable for freelance workers too. Unlike Upwork, which is popular with freelancers, Outsourcely doesn't charge any commissions from freelancers' earnings.
From my experience, I can tell that the platform is only good for those looking for a side gig, living in a country with a low cost of living, and having little experience in their field. Experienced workers who want to earn a higher wage might be disappointed with the level of compensation offered by most employers on Outsourcely.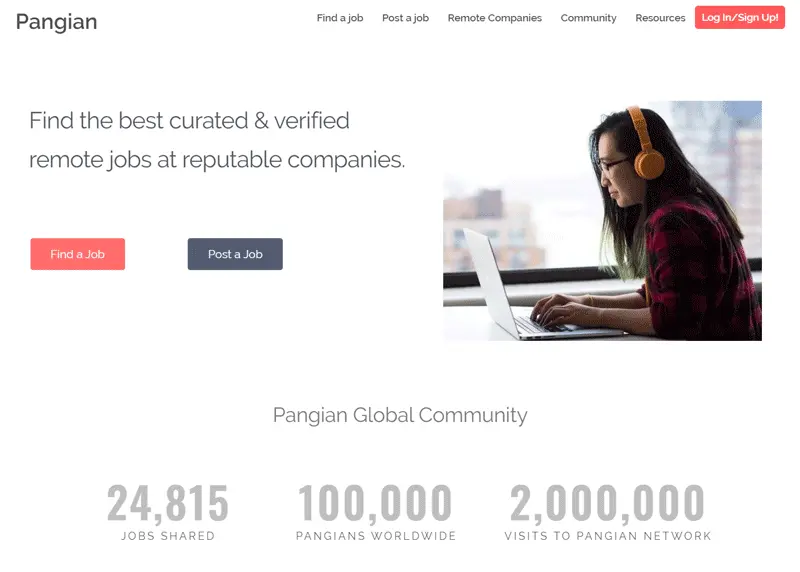 When you join Pangian, you get a chance of not only finding remote positions listed by companies from dozens of countries from around the world but also connecting with fellow remote workers who exchange ideas and share valuable advice in the Pangian Community. Pangian regularly posts jobs in IT, marketing, writing, customer support, etc. On top of that, Visa, New York Times, American Express, Etsy, Wikimedia, and many other well-known companies are looking for remote candidates on this platform. Join and land your dream job.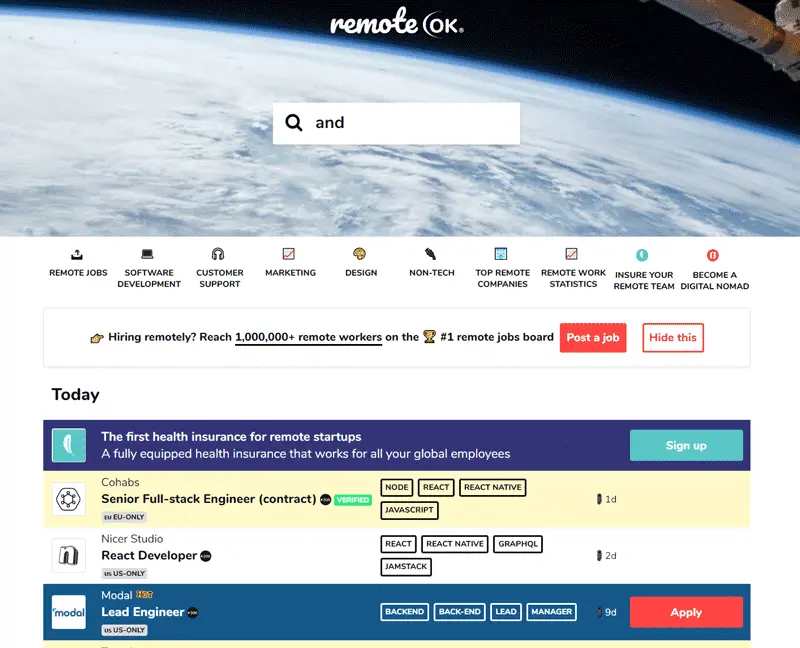 With over 1k jobs posted in the last few weeks, Remote OK is one of the biggest freelance and remote job sites on the web. This website is suitable for digital nomads, freelancers, and those who want to work from home. You can choose from such categories as software development, customer support, marketing, design, and non-tech. Keep in mind that it can be tricky to apply to several positions due to the redirection to other resources.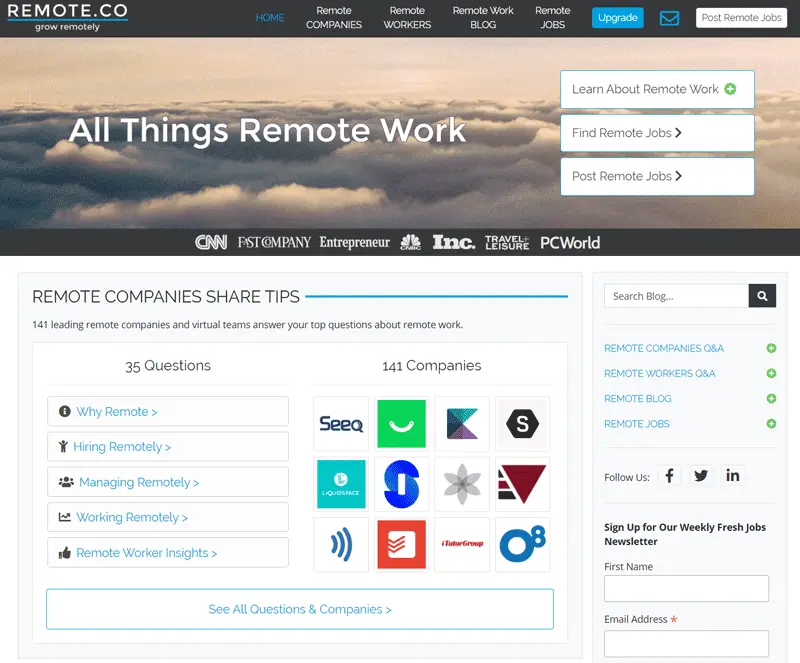 Remote.co is a FlexJobs' sister site. So all the listings on Remote.co are also manually-curated, which means no scam. These listings include both tech and non-teach related jobs. For example, customer service representative, product designer, software engineer, site manager, proofreader, billing specialist, and even epidemiologist.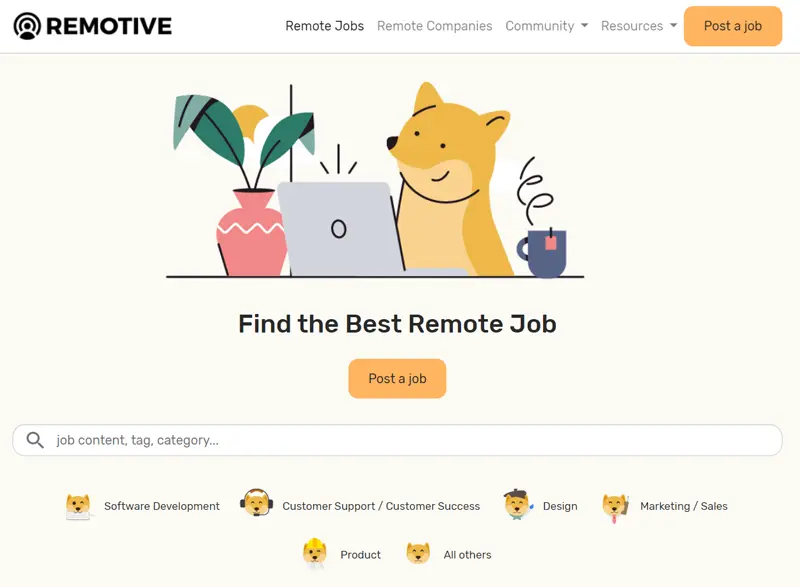 Browse through over 2.5K companies that hire remote workers. In addition to searching by company, you can also check their job board, which is broken down into categories such as software development, customer support, design, product, sales, marketing, etc.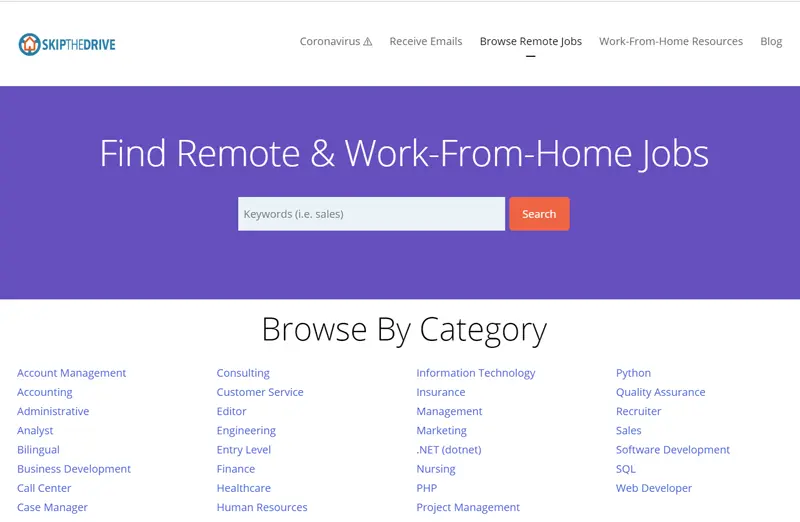 This one is really convenient because no sign up is needed. A job seeker can contact the employer directly via email or contact form. The SkipTheDrive job list is pretty rich and includes account management, business development, finance, healthcare, HR, IT, marketing, sales, project management, and more.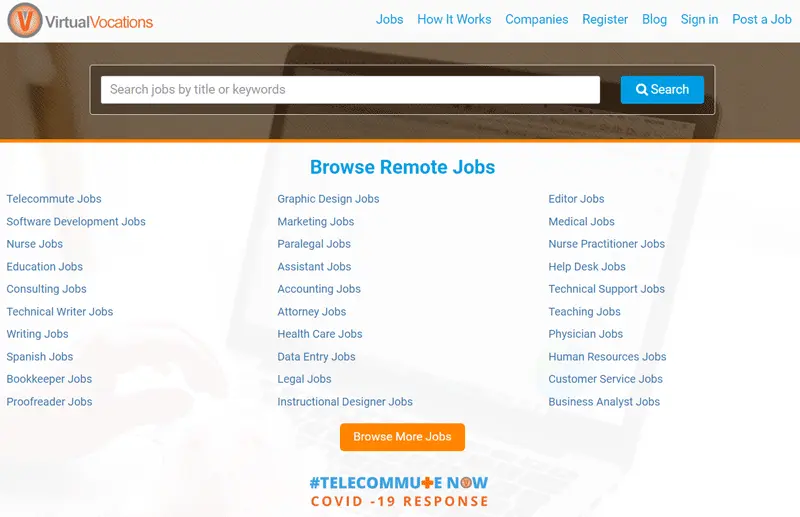 The jobs on Virtual Vocations are listed by remote-friendly and telecommute-friendly* companies. *You might be required to come to the office from time to time. On this site, job seekers can find opportunities in accounting, education, healthcare, business development, non-profit, real estate, social media, and many more fields. It is possible to apply for remote jobs using both free or pro accounts.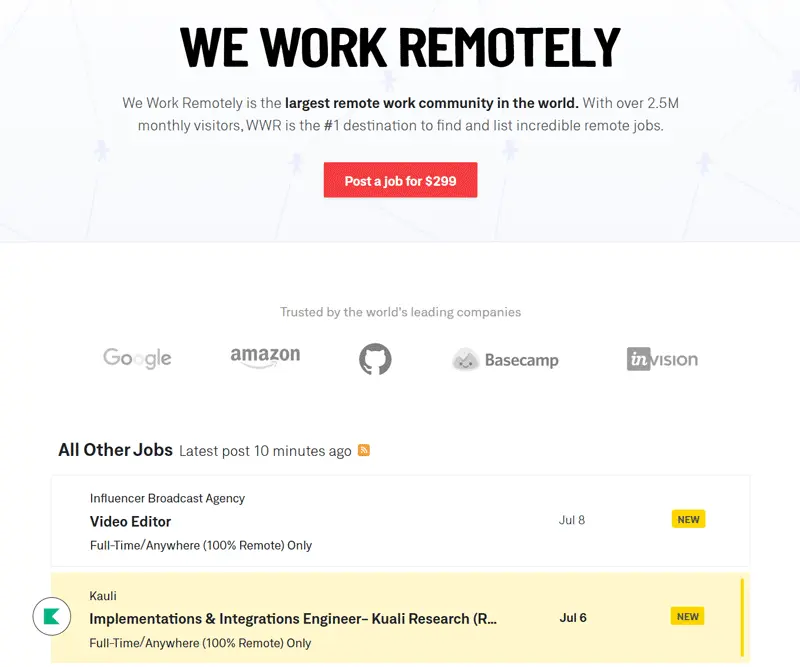 Another good resource that lists various remote jobs people can do at home is We Work Remotely (WWR). Just like on other sites, the jobs here are broken down into categories to make it easier for users to find a job that fits them. These categories include programming, design, copywriting, finance, full-time, contract, etc. However, WWR is fairly quiet these days.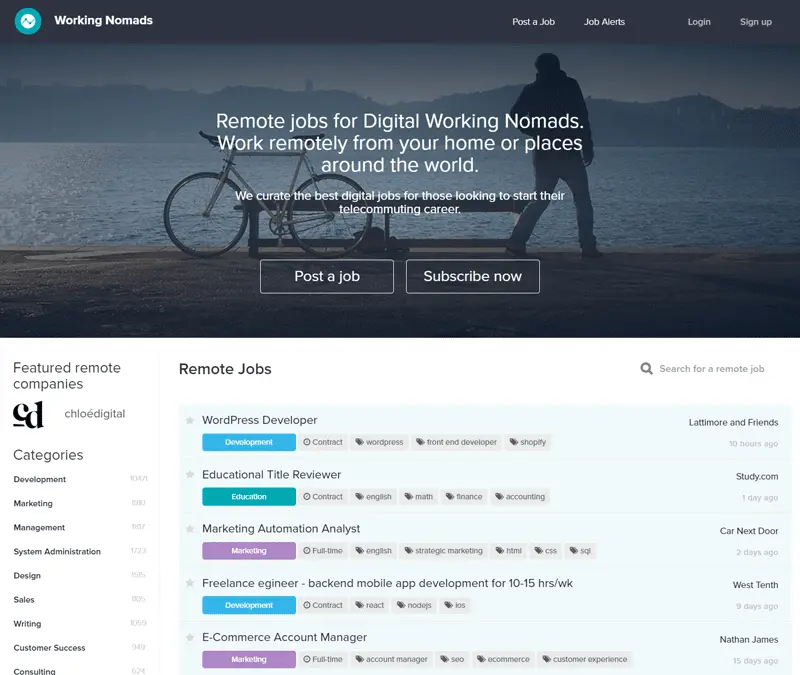 Working Nomads posts jobs to work remotely from anywhere around the world. The site provides users with a wide range of categories to choose from, including healthcare, development, marketing, management, finance, HR, writing, and many more. However, most jobs are related to development.
Lensa uses AI and machine learning to match job-seeking freelancers to the best opportunities. Additionally, as a career advocacy platform, Lensa supports millions of job seekers to make better career decisions. On Lensa, freelancers have a variety of remote opportunities at their fingers tips. On Lensa, freelance job seekers can find gigs in photography, accounting, copywriting, web design, programming, graphic design, and more.
All in all, Lensa, gives job-seeking freelancers a complete picture of their job search, as well as predictions for their career paths. This enables them to realize their full potential in the most suitable position. All of this is thanks to strong AI-based job matching, quick and clean job searches, tailored job alerts, and job seeker assistance.
Seek freelance works
If you want to be hired by clients on a freelance basis, check out the following sites.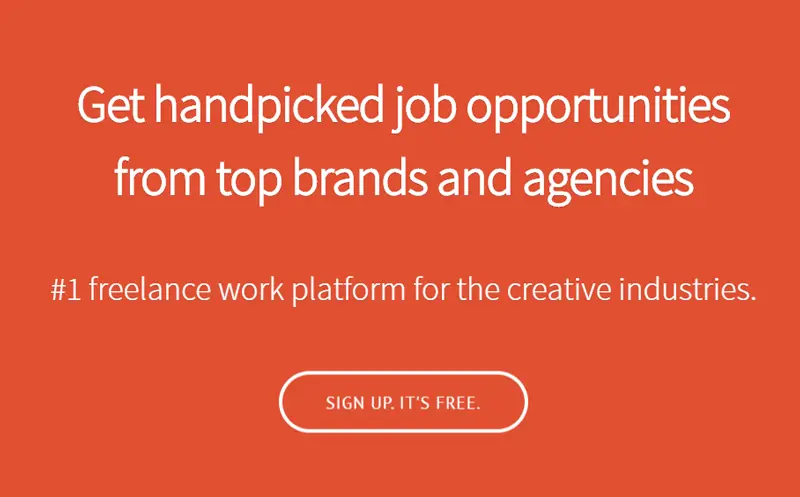 The platform connects brands and freelancers. It is perfect for creative job seekers like graphics designers, illustrators, web designers, and others.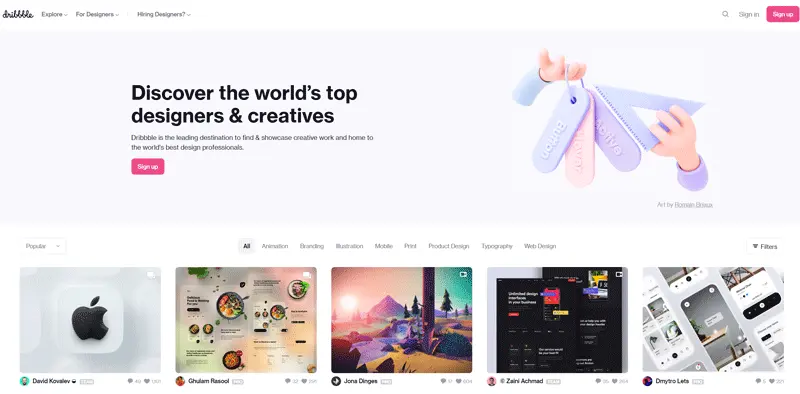 A lot of freelancers who do web design know Dribbble as a good place to share their portfolios and wait for their next client. The site also has a "Freelance projects" section where you can find your next work-from-home gig.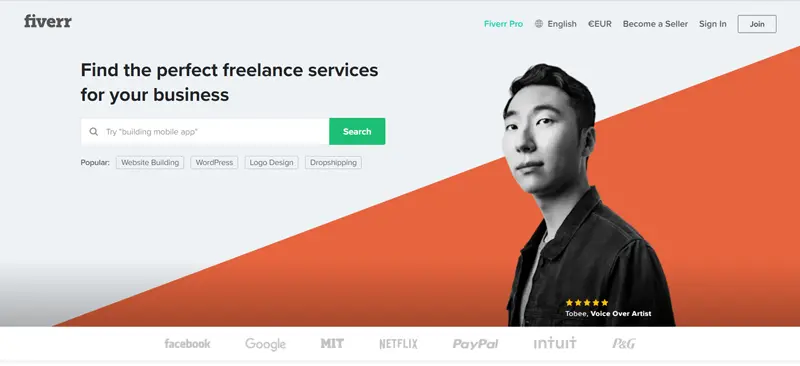 Fiverr is an excellent platform for finding the first freelance gigs and building your portfolio fast. The site is focused on "micro-jobs," like designing a small Facebook ad or editing a photo in Lightroom. But you can also include some additional skills or qualifications that will allow you to get bigger projects and earn more money.
It is probably one of the largest sites for freelancers to look for full of remote freelancing gigs. On Freelancer, you can find remote jobs for software developers, QA engineers, content writers, SEO specialists, web designers, etc. Over 13 million people are using the site.
Although about 50-60% of projects listed on freelancermap.com are full-time, on-site jobs, freelancers can still find some interesting projects listed by companies from different corners of the world. It is also possible to list your freelancer profile in the freelancer directory and be chosen by a client.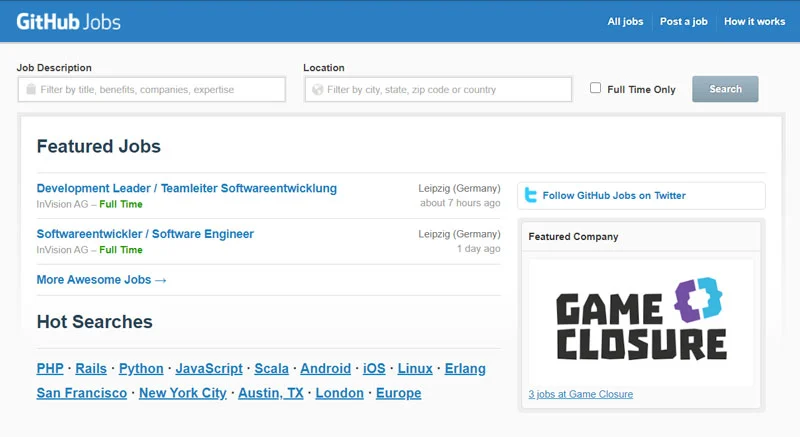 You might know GitHub as the biggest software development community, but you might not know that they have a job's board, where they even post their own job openings. But keep in mind that all the jobs are development-related. You can find both full-time, part-time, on-site, remote, and freelance openings.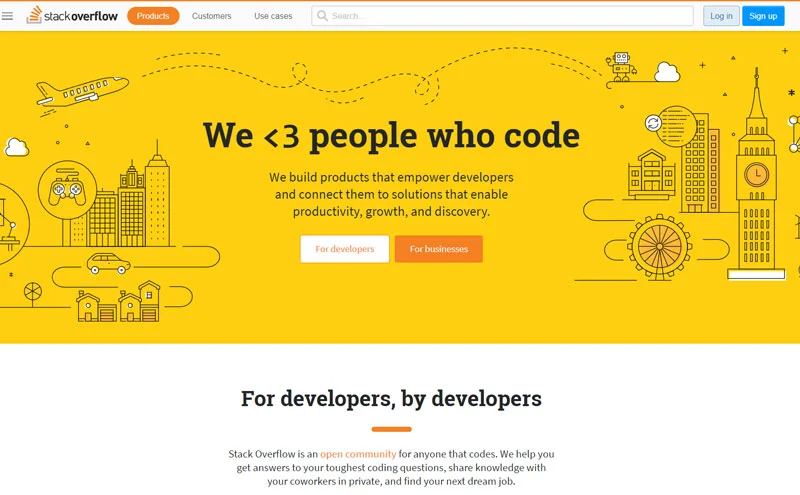 Just like GitHub, Stack Overflow is perfect for job seekers who code. The site has a job board with listings for tech positions such as web developers, software engineers, and QA.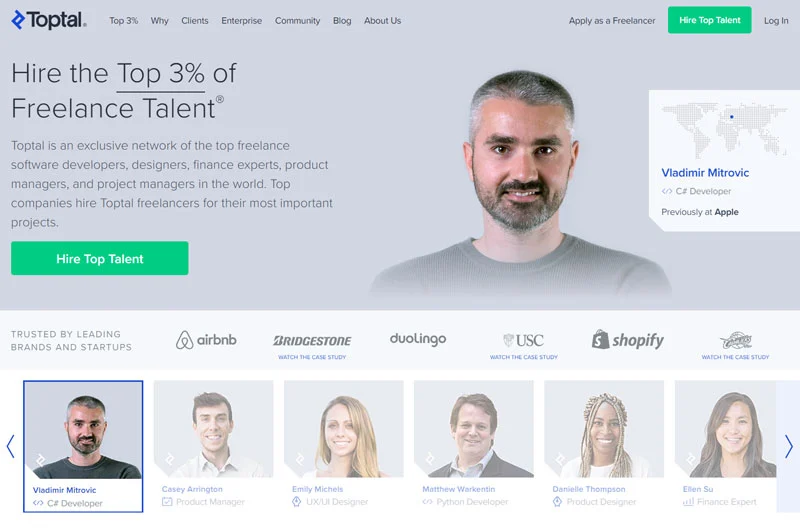 Another digital nomad and freelance-friendly platform is Toptal Business. The platform connects the world's top talents with the world's top companies. Keep in mind that the site is aimed at experienced freelancers who can utilize their skills at the most successful organizations such as Shopify, Ainbnb, Zendesk, etc.
Upwork is an international freelance platform where clients and freelancers from all over the world find each other. The main advantage of Upwork over its competitors is the number of posted projects. You can't find another site with so many jobs. But, more importantly, both beginners and experienced freelancers can find the project here. Even those specialists, who usually find it difficult to get a remote job, will be able to find something suitable for them.
Upwork features freelance remote job listings in various categories such as web development, mobile development, QA, writing, translation, design, customer support, video production, and many more. For its work, the site charges a commission.
Ask if remote is possible
Sometimes we do love our jobs, but we love the idea of working from home, beach, coffee shop, whatever equally. However, many of us are so afraid of leaving our comfort zones. And it's OK. The good news — maybe you don't have to quit your current job and still work from the place you like? How?
Remote work is the future, and many employers share this view. Don't hesitate to ask your employer if you can work remotely. Plus, most companies don't really advertise themselves as fully remote, but they can find a way to accommodate your request.
How to get hired remotely?
Now that you know where to find a remote job, it's time to learn how to do it correctly.
Create a special CV for remote jobs
Because you will spend much of your time online, your CV for a remote job should include a section that highlights your technology skills. You should be able to work with programs like video conferencing apps, online chat apps, document sharing, collaboration, project management tools, and so on. You might also need to mention that you are an excellent communicator, can work independently, and manage your time effectively.
Write a cover letter and explain why you work remotely
Your cover letter is the right place to explain why you think you are a good fit for a role and probably include your reasons for working remotely. If you have any previous experience working from home, it would be a plus if you mention it in the cover letter.
Create an online portfolio
You can be professional and highly skilled in your industry, but if you have no portfolio to demonstrate what you are capable of, then chances are an employer won't understand how good you are to be hired. No matter where you place your portfolio, just don't make people Google it. Always provide links where they can find you online.
I also believe that every digital nomad and freelancer should build their personal website. While it shouldn't be very complicated, it should provide essential information about your work experience, accomplishments, and long-term goals.
Be open to any kind of communication
Different organizations approach remote interviews differently. You should be ready for email, chat, voice, and video calls.
Learn your self-pitch by heart
Many employers prefer video interviews to get a feel for a freelancer's personality and job interest. Before such meetings, it is better to practice answering questions on camera. You can do it either by yourself or with a friend who wants to help.
Be ready to tell about yourself, your strengths and weaknesses, the place you work from, the time when you work, your daily routine, handling distractions, etc.
Make your social media profiles relevant and professional
Keep in mind that employers might want to check your social media profiles before hiring you. That's why it's important to make them as presentable as possible.
Create a professional email signature
A well-designed email signature added at the bottom of your email will allow potential employers to get a sense of who you are on a professional level. Typically, the signature should contain your name, job title (e.g., content writer), your photo/logo, contact details, clickable social media icons, blog/website, and a call to action (e.g., "View my portfolio").
It won't hurt anyone if you follow up on a potential employer about your remote job application. Just do it at the right time (no rush here, wait a few days). If they never got back to you, and you are dying to hear something, it is appropriate to let them know you are still interested without being too pushy. For example, "I enjoyed the interview and would love to be kept in mind for any other roles I might be a better fit for in the future. Thank you."
The sleeping fox catches no chickens. Look for people on social media who might need your services or remind your previous clients that you are open to work.
What are the best tools for remote work productivity?
I find dozens of tools really helpful when you work remotely. Let's see what you can choose for yourself.
Daily communication tools
While some teams prefer to handle everything by email, others use apps explicitly designed to stay in touch with multiple people. The most popular communication apps are Google Hangouts, Slack, Skype, etc.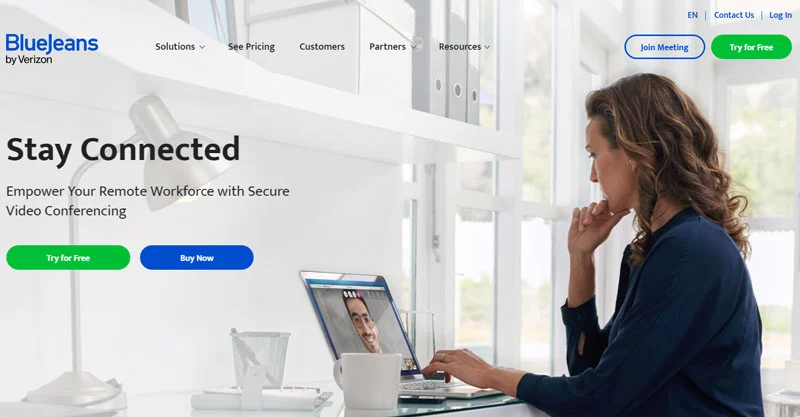 The app can be used for corporate calls and business meetings across different locations. BlueJeans is also helpful for scheduling meetings and calls (it uses a calendar). Besides, anyone can call in using their regular phone no matter where they are located.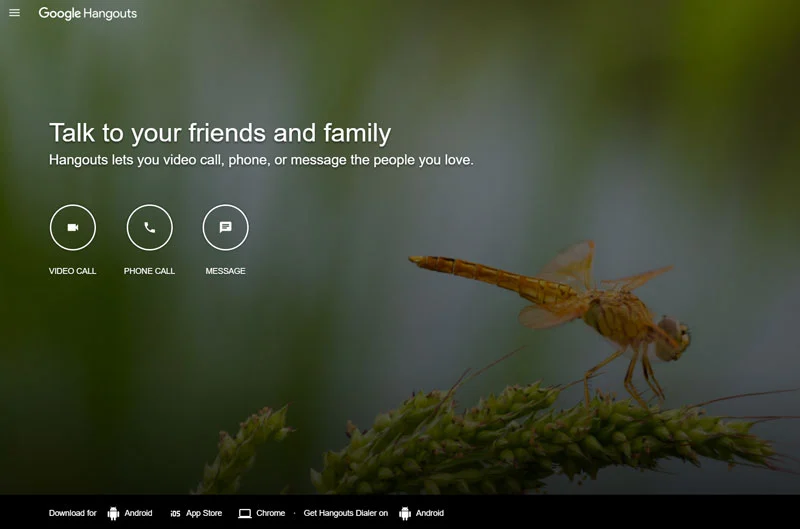 It is an excellent choice if you need to do video calls often with your teammates or clients that are spread across the globe. What I like about Google Hangouts the most is its simple features which are easy to use for anyone, and it's free.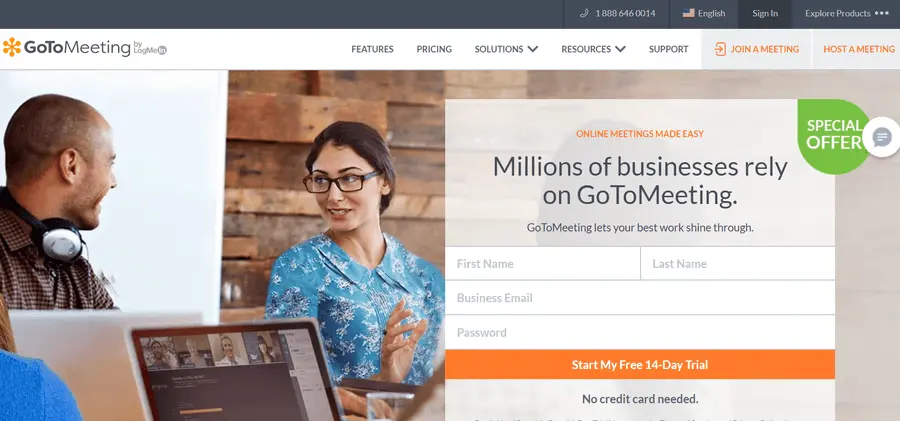 The tool is similar to its competitors and can be used for meetings, webinars, training, etc. But it might not be suitable for you if you are looking for a free app. The vendor offers four versions of its software. The starter plan will cost you $14 per month. However, it supports only 10 participants. A free version of GoToMeeting offers limited features only and can be used for a maximum of 50 participants.
Microsoft Teams is a perfect team messaging, voice, and video conferencing tool, but it is convenient to use only in Microsoft-centric environments.

Skype lets you communicate in real-time with your colleagues and clients, no matter where you are located. It has the ability to share files, presentations, video conferences, and calls. I noticed from my experience with Skype that sometimes the video lags even if we all have a good Internet connection.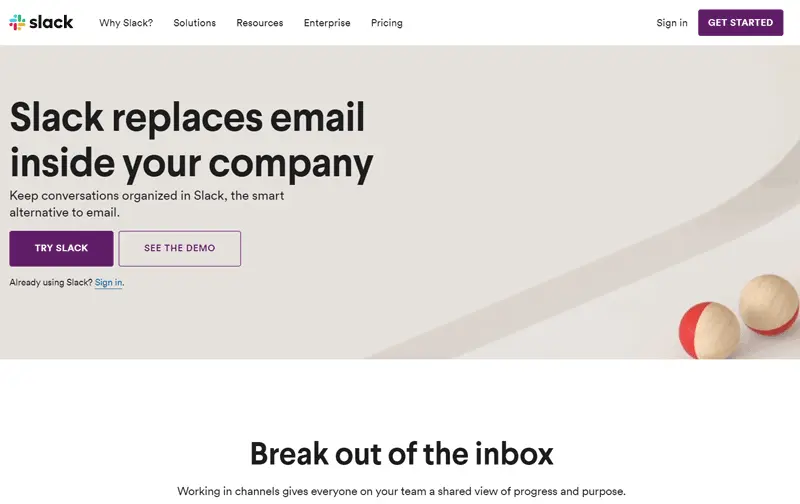 This is the application I use myself to connect with the organization I volunteer for. Slack can create different channels for different projects and topics and invite all the relevant team members to join these channels. I like the app because it allows me to exchange images, videos, or other files with multiple people at a time. On top of that, Slack is easy to navigate and intuitive, which makes it perfect even for not very tech-savvy users.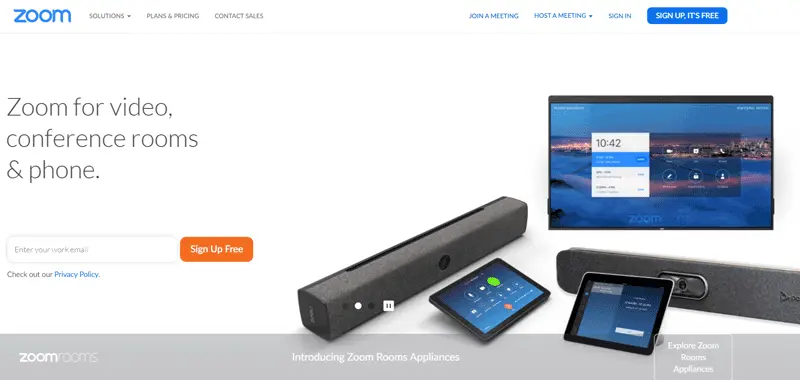 Zoom provides all the essential tools you need to support various online events and presentations. It has everything from real-time chat to screen sharing, calendar integrations, video recording, and more.
Working remotely, I often use email. Back in the day, it made me feel frustrated because sometimes I couldn't handle my cluttered inbox. I missed emails, meetings, and deadlines until I started using modern email tools. Here is a list of my favorites.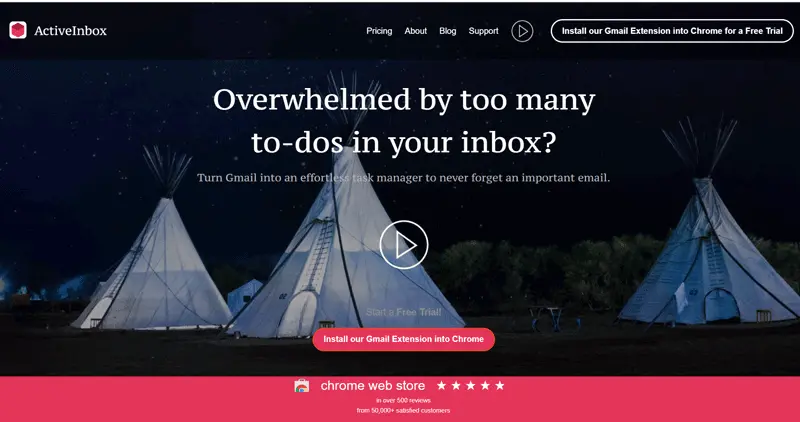 This tool will help you deal with emails more efficiently as it turns emails into tasks. You can also track emails until recipients respond.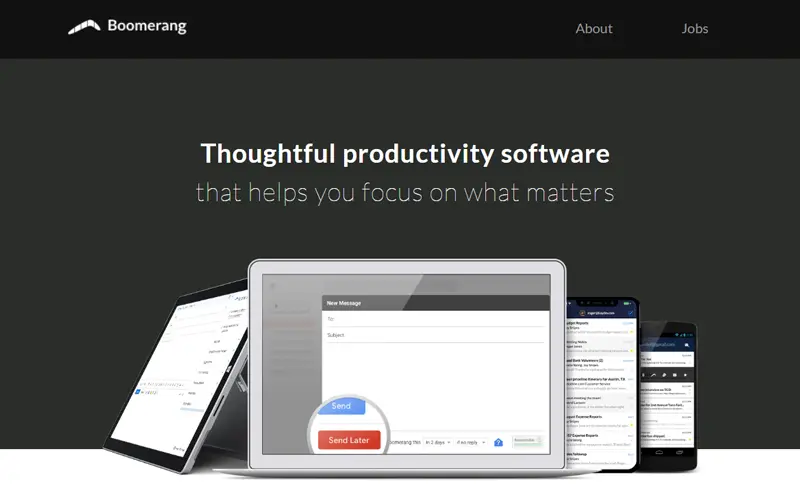 This tool will let you schedule your emails to be sent at optimal times. You can also snooze them, get read receipts, and follow-up reminders if a recipient doesn't get back to you.

As the name implies, it is an extension for Gmail users that lets them see when their emails are opened.

Your potential employers are bombarded with dozens, if not hundreds of emails daily. That is why you need yours to be different. As I mentioned earlier in this article, a professional email signature added at the bottom of your email can help you stand out. Newoldstamp is a free email signature generator that will let you create an attractive email footer in minutes.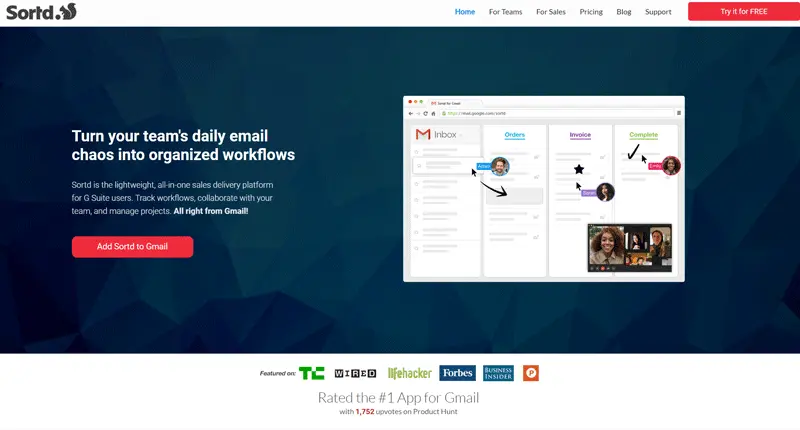 This is a real saver for cluttered Gmail inboxes. Just a few clicks and your team's cluttered mailboxes are transformed into nice organized lists of tasks. If you are a non-Gmail user, you might want to try out the alternative of Sortd.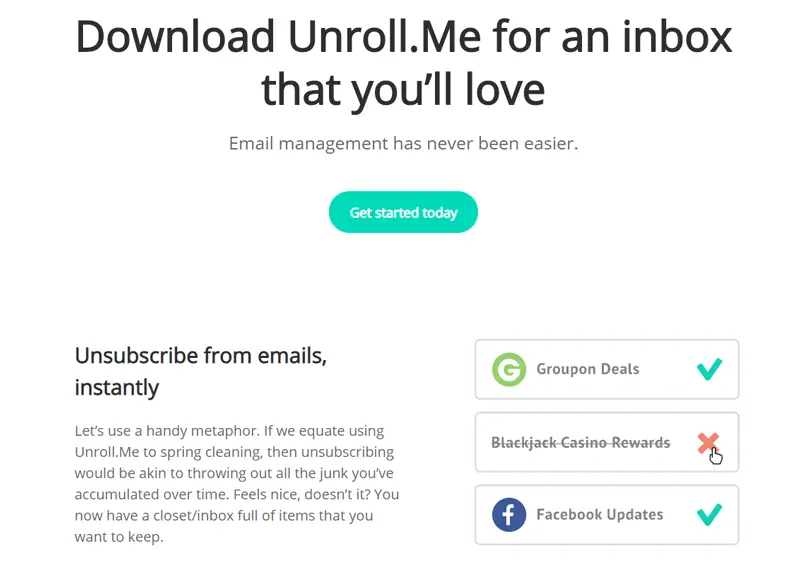 The app can quickly and easily clean up your unruly inbox. It gives you a full list of your subscriptions, and you can easily unsubscribe from mailings in which you are not interested anymore. Once you unsubscribe, Unroll can help you create a nice compilation of your favorite email subscriptions.
Picking the right tools is vital for making remote team management easier. Teams that are supported with quality tasks management tools are more focused, productive, and efficient. Here are a few products you might like.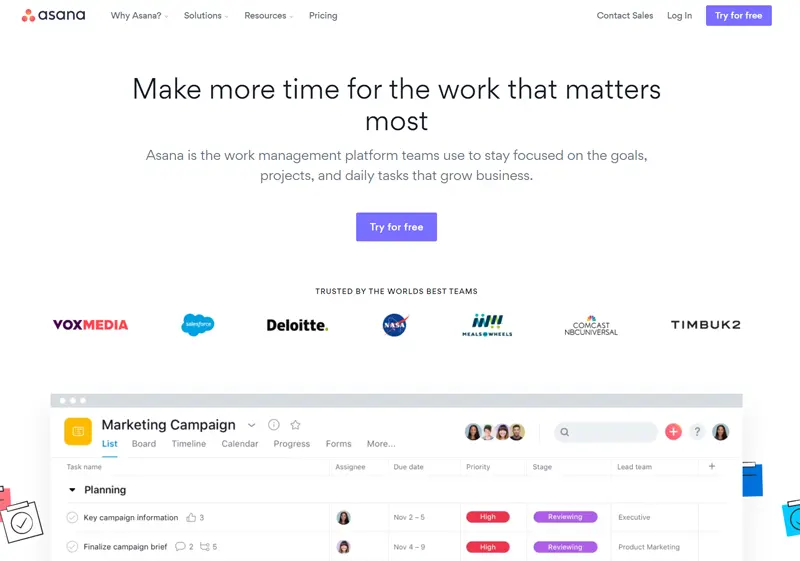 The app gives remote workers and freelancers everything they need to stay in sync with their teams, hit deadlines, and reach their goals. Asana offers such essential features as time tracking, to-do lists, calendars, collaboration tools, custom templates, and many more.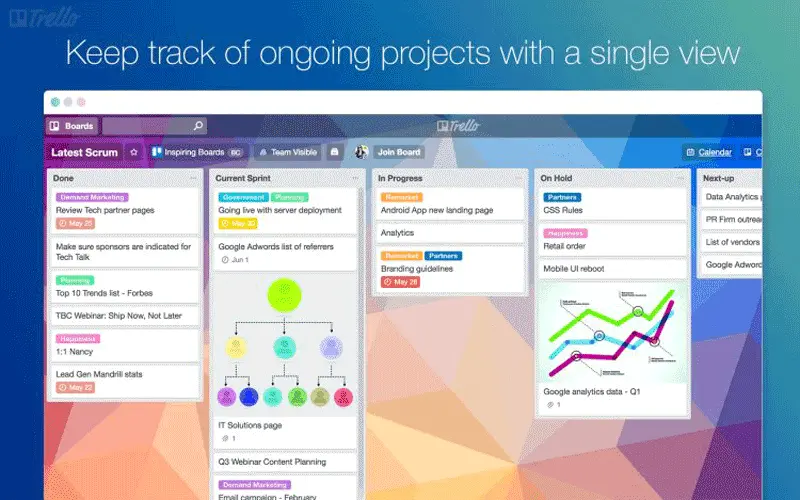 Another great tool that I use to collaborate with my team is Trello. It is a simple and convenient task tracker that helps us manage our projects. Basically, Trello lets you create boards where you can add cards that represent tasks. Then, you add people who are responsible for these tasks and track the progress. I also use Trello for personal planning and self-control.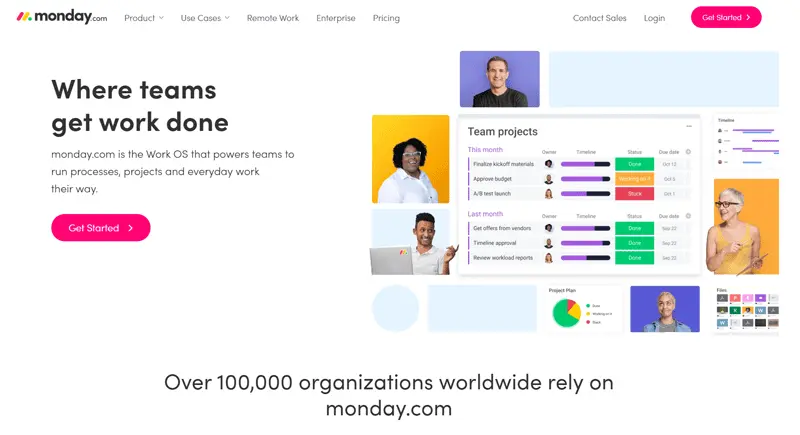 Monday is a great alternative to Trello if you need more advanced features.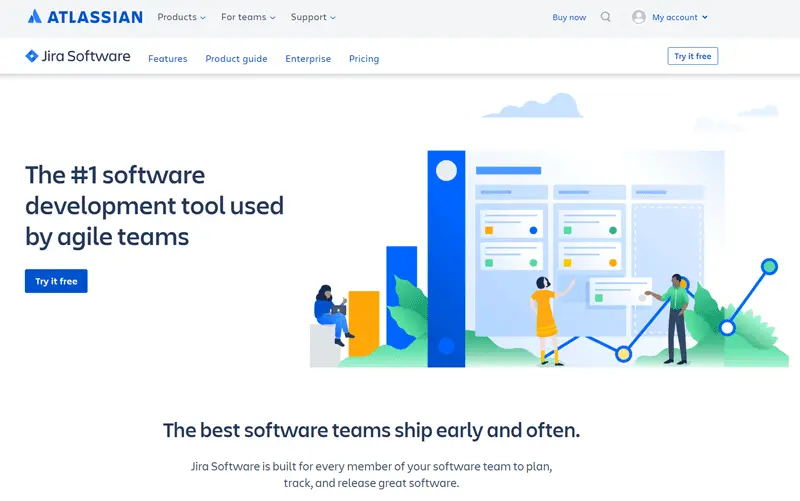 Although I don't use Jira currently in my work, I am familiar with this tool as we used it in my previous office job. It helped us a lot with managing the work of software and quality assurance engineers.
Other remote job essentials
Finally, here are my top five tools I can't imagine my work without. I hope you'll like those too.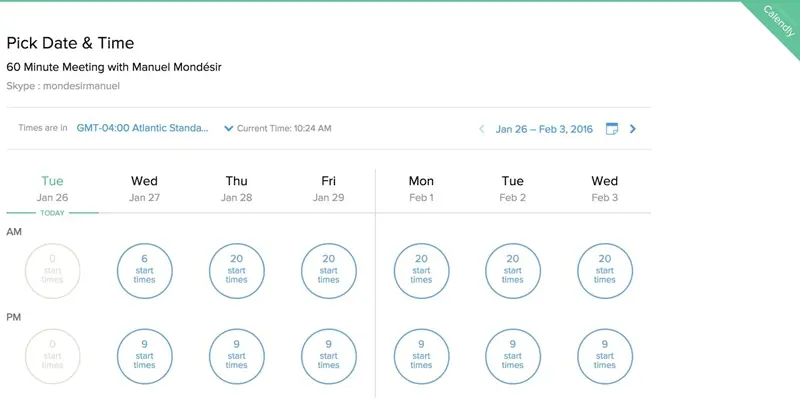 The tool is designed to help you schedule meetings without the back-and-forth emails. All you need to do is to connect it to any of your calendars such as "Google Calendar," "Outlook," "Office 365," or "iCloud" and share the link to your page with your teammates or clients so that they can schedule appointments with you taking into account your schedule.

This is the top tool that I can't imagine my day without. It lets me create documents, edit, and share them with my teammates fast and easily. It works perfectly for our projects because we all can make edits and offer suggestions in the same place even if we are located in different corners of the country.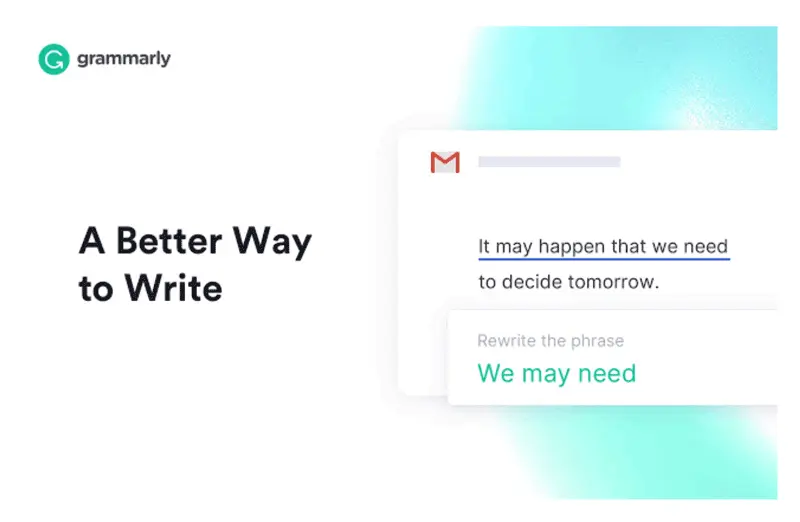 My second favorite tool is Grammarly. It is great for both professional writers and everyone who wants to write better.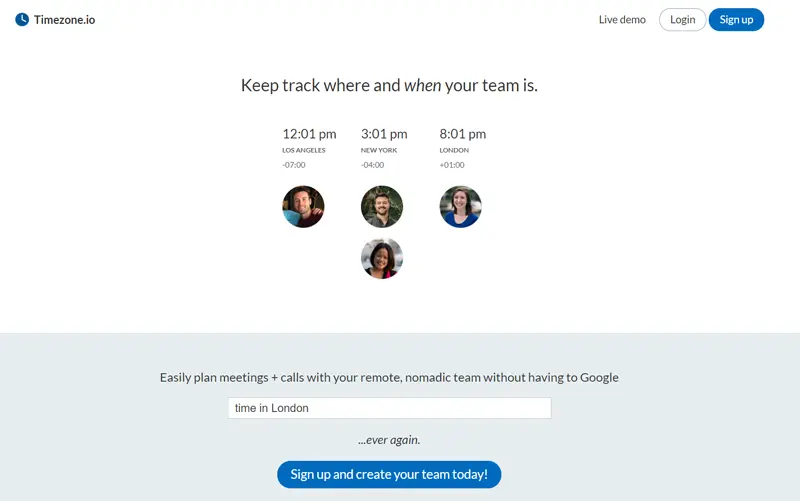 Companies who hire workers who are located across multiple time zones use the Timezone app always to know what time it is where their employees and teammates are.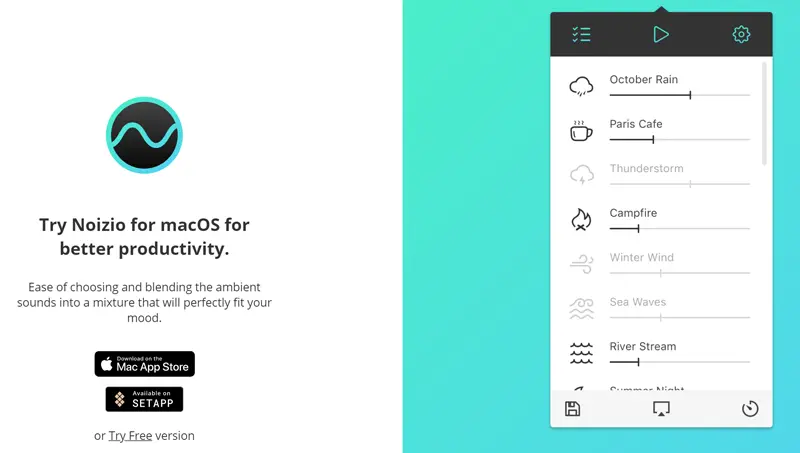 And finally, you might need to surround yourself with peaceful sounds of nature while working from home to stay focused and concentrated.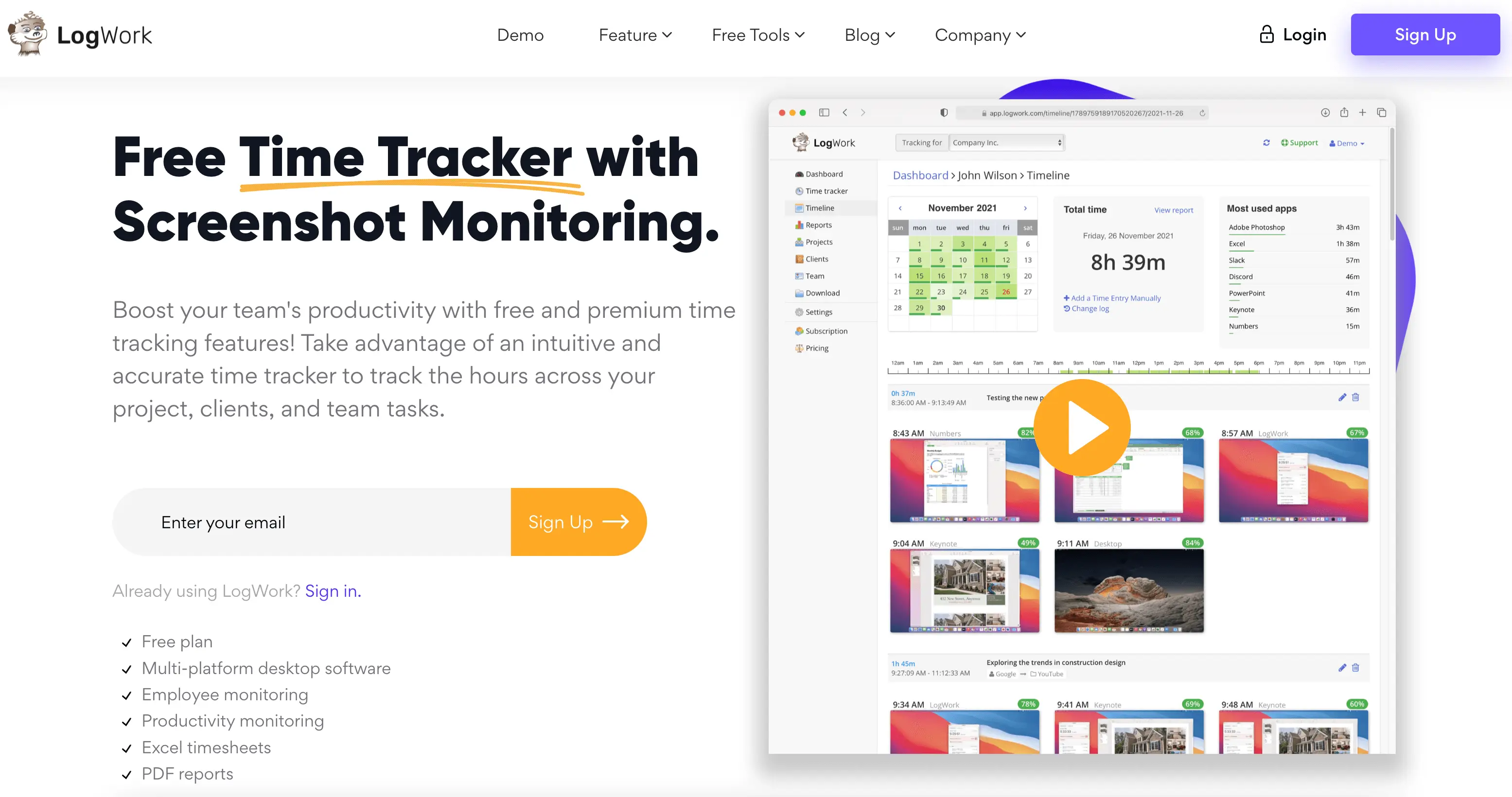 Utilize the LogWork free time tracker that is both user-friendly and precise in order to keep tabs on the amount of time spent on each of your projects, clients, and team duties. It lets you keep an eye on the daily activities of the team and the productivity of the staff, as well as keep track of how they use apps and the web.
Conclusion
Working from home or any other location except the office can be a good test to determine how well you can manage your time, stay motivated, and achieve goals. Besides, a remote job is a dream for many people, but not everyone knows where to start and what to expect.
In this article, I'm trying to provide you with all the necessary information about home-based or digital nomad work, including the most common freelance jobs, remote job boards, tips for creating a good resume, cover letter, portfolio, and tools to make your life easier once you land your dream job. I hope you'll enjoy it. And good luck!