How to add a signature to FreshSales
Adding to your signature a bit more than just "Best regards, John" helps your recipient better understand who are you and accelerate reply. Share our company's name and logo, your designation, phone number, and social profiles. This makes your email trustworthy and allows to connect with you apart from email.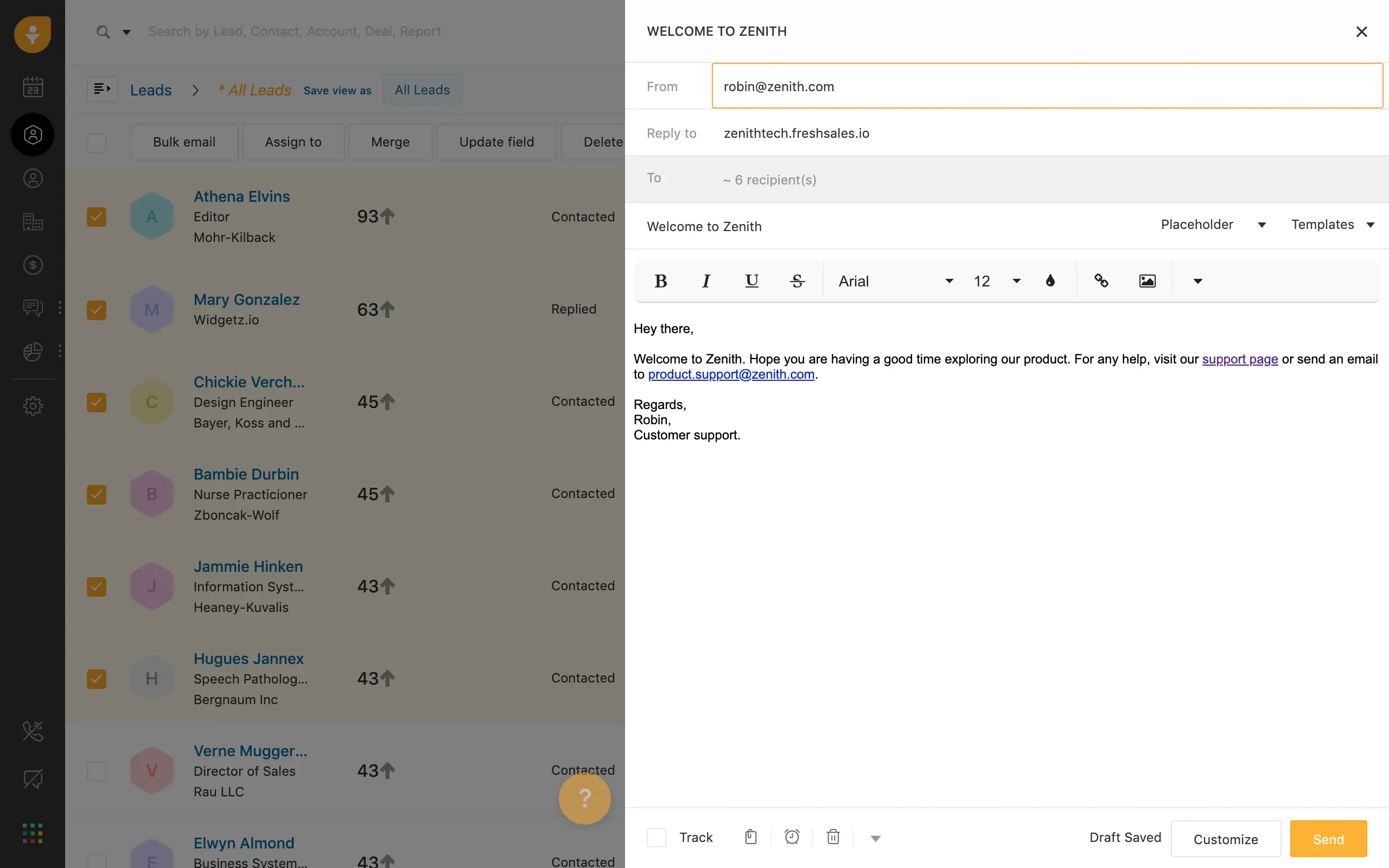 source: Freshwork
Besides, for FreshSales users setting and customizing an email signature is a straightforward procedure that is described below.
Step 1
Open your HTML signature file to copy the existing emails signature or Newoldstamp email signature generator to create it in minutes:
Log into the email signature generator account

Press the button `Create Signature`

Fill in relevant details

Choose the font style and size

Upload your company logo or personal photo

Add social media links

Upload a promo banner or choose from the available presets

Press 'Save and proceed' to copy the readymade signature.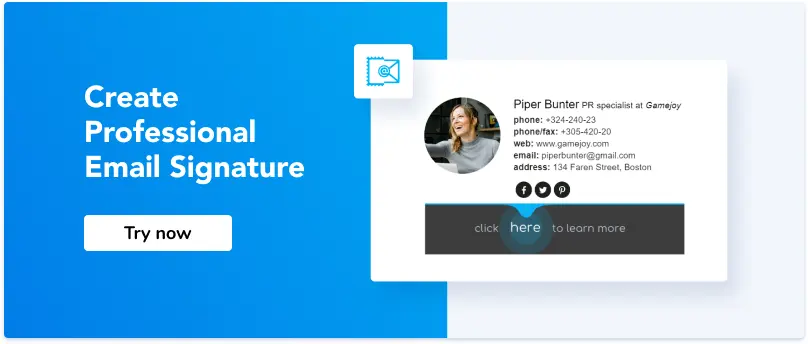 Step 2
Switch across to your Freshsales CRM account, opened in a browser. Click on the 'Profile' at the top right of your screen, and select 'Profile setting' in the drop-down menu.
Step 3
From your Profile Page, you will see'User Details' with your 'Email Signature' field placed below. Switch to the toolbar at the top left, and click the 'Source'. Right after that, click inside the 'Email Signature' box and paste the copied signature.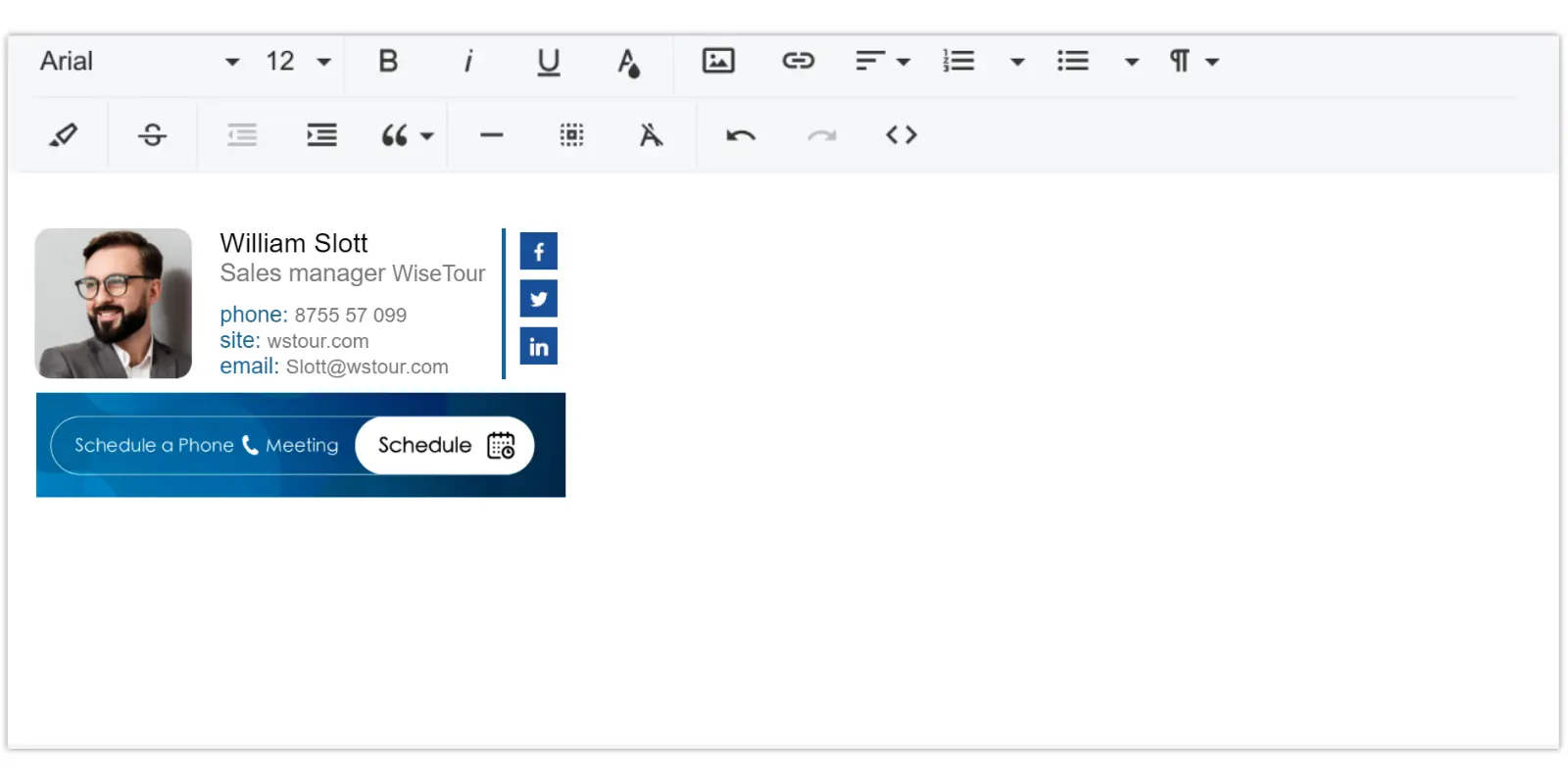 Step 4
Click the 'Source' button to make your email signature appear on the screen.
Step 5
Click the 'Save' button at the bottom right of your signature setting to save the changes. Now your email signature is ready for active use.
Alternatively, you can follow the standard procedure to add an email signature to your FreshSales account. In such a case, follow the next steps:
Click your 'Profile icon,' select 'Settings,' then ' Email Settings.'

Under the 'Email signature tab
Type the desired text

Upload an image by clicking the 'Insert image' icon

Click the 'Save' button to apply the changes.
Add links to your social profiles or company's website by clicking the 'Insert link' icon.

After clicking 'Save,' the email signature will be automatically attached to all your messages.
Troubleshooting: You see some unnecessary lines and frames after pasting the signature into the 'Email signature.'
Sometimes, some borders and lines appear on the screen and frame the signature in the signature field. This is normal. These lines are the outline of the table and cells that hold the signature together. They will not show when you send your emails.