How to Create Signature for Yahoo Mail
How to add a well-designed Yahoo email signature to every message? Let's go through this simple guide.
How to Create a Signature in Yahoo Mail?
Yahoo is among the most popular email clients worldwide. Many of us enjoy the simple features that allow connecting with people and staying in touch. However, if you use Yahoo for business communication, you probably need something more than basic functionality. How to add a well-designed Yahoo mail signature to every email?
How to start
Before starting, let's make sure we're on the same page. Yahoo email signature is a piece of HTML code that you can insert into your client in order to get a professional sign-off in the footer of every email. It has to look attractive and show people who you are, what you do, and how to stay in touch with you.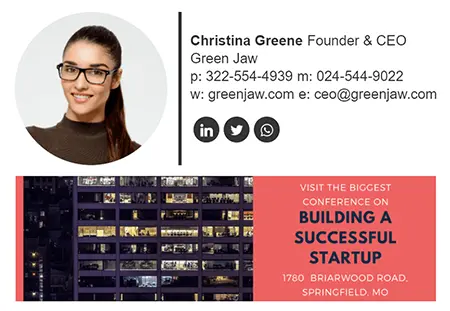 You can type the signature into the required email client field, but it will not look great.
Therefore, the first step should be finding the proper software to create your signature.
You can search for the tools over the Internet, but we would recommend using something verified. Newoldstamp Yahoo email signature generator allows you to make Yahoo email signature almost effortlessly, and it will keep nice and well-formatted, without mistakes or merged lines.
Add information to your Yahoo mail signature
Once you found the best software, fill your information in. You should add whatever you think will be useful for your reader.
Mainly people include this information:
name and job information

contact information

social media profiles

images
Fill in this information correctly and save your Yahoo mail signature afterward.
Insert the signature into the email client
The last step is to insert what you've created.
In order to do that, log in to your account. When you are done with that, go to the Settings menu - Writing email - Signature.
Great. Choose a "Show a rich text signature" option in order to insert an image, not a plain text. After this, paste your signature into the required box and save changes.
For more information, you can go to Yahoo Mail Installation Guide.
Actually, that's all. Now you can start sending emails, and each one of them will contain a Yahoo email signature with your contact information and beautiful design. Before sending emails to many people, test your signature - you should know that everything is perfect. Just send a letter to yourself or someone you know well.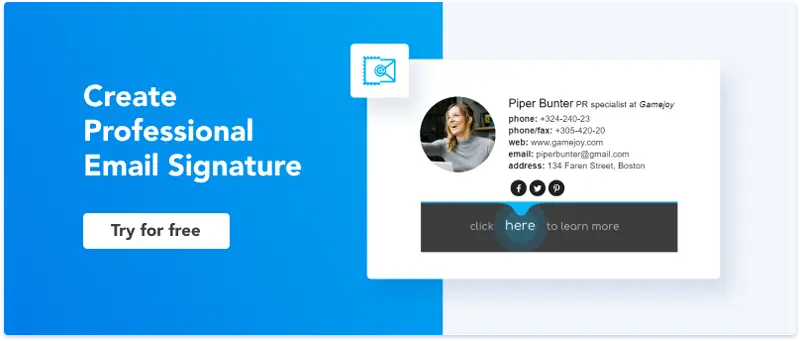 In case you want to manage multiple email signatures for your team, you can use Newoldstamp central management. Create an email signature template once and apply it for all team members' signatures.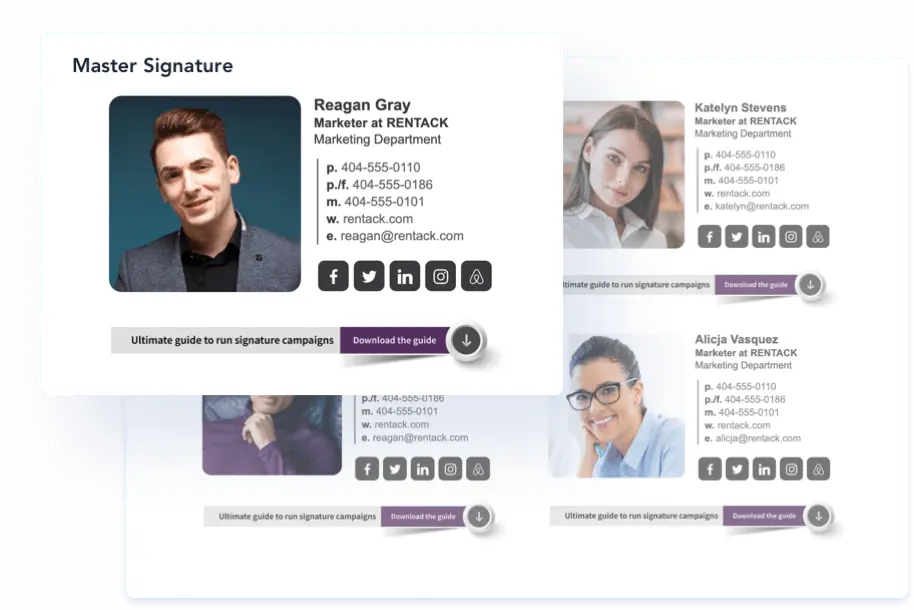 This will help you build brand awareness in email communication and increase click-through-rate.