7 Ways to Get Your Startup Noticed at Web Summit
We are really excited to be one of the selected ALPHA startups this year at Web Summit! The conference will once again be held in Lisbon where NEWOLDSTAMP will exhibit for one day. Over the past couple of weeks, we have been preparing for the event and decided to share some of our efforts.
So if you are also a startup going to Web Summit to promote your business, you probably want to stand out of the crowd too. If you have an ALPHA or BETA booth this year, you probably already received the rules. Over the past editions, these rules have changed a little bit, so even if this is not your first time at the conference, it's good to double check what has changed. Personally, for us it was a bummer to find out that some our initial ideas were not allowed.
Here are some of those things that aren't allowed.

Luckily there are a lot of other ways to get your startup noticed.
1. Prepare materials
Smaller marketing materials are allowed and encouraged. Naturally, you should bring your business cards and don't forget to ask for one back. If you are planning on building your email list an easy way to get people to willingly hand you their contact details by attaching a prize to it. This could be some simple giveaway or a sample of your product.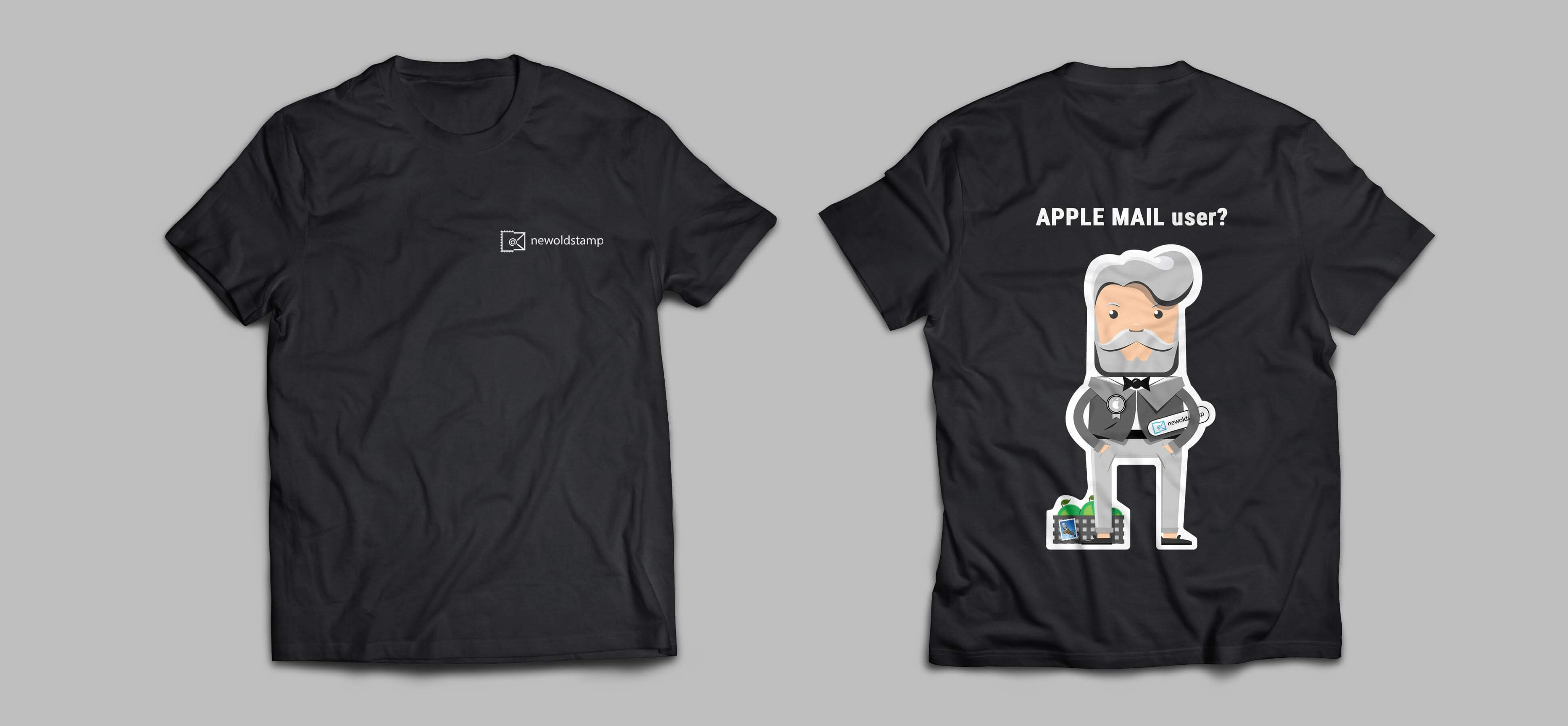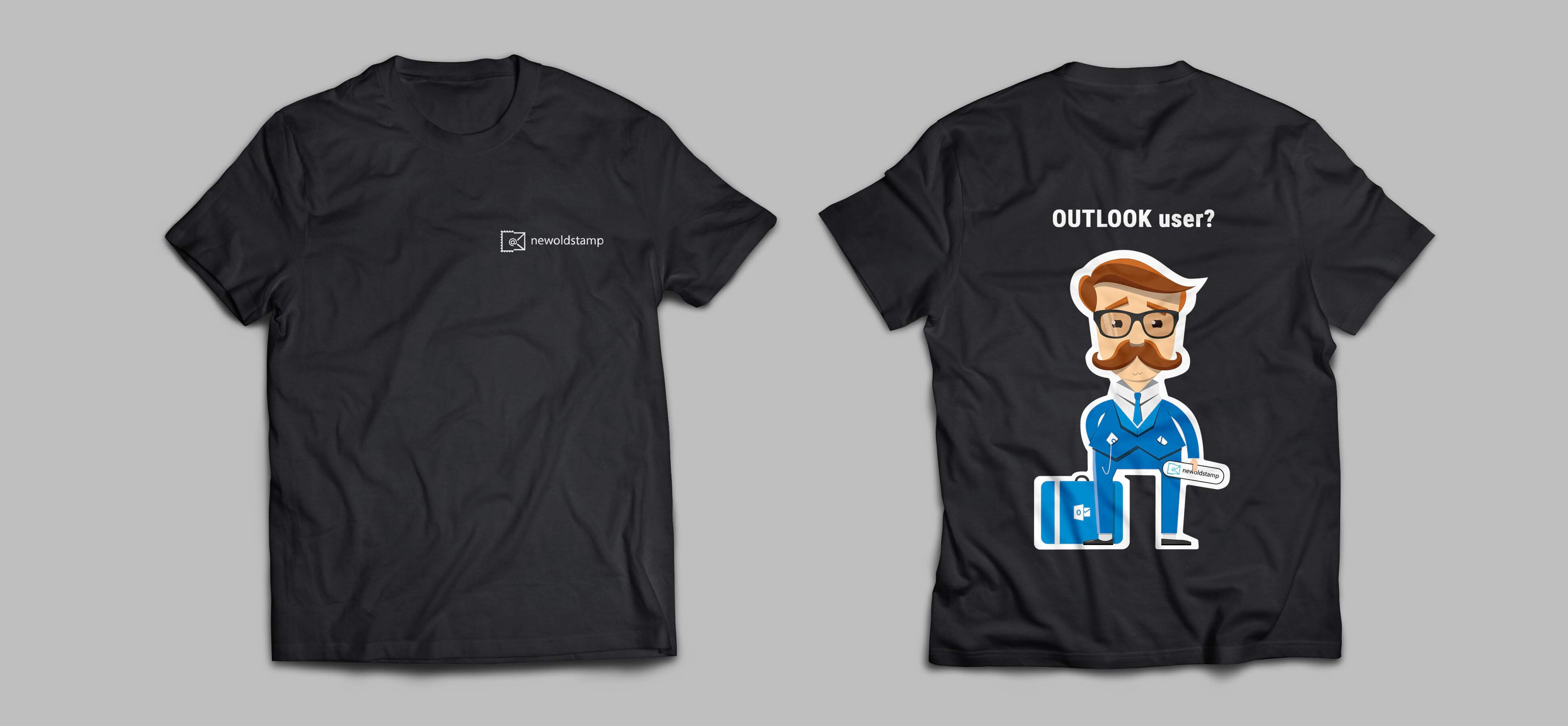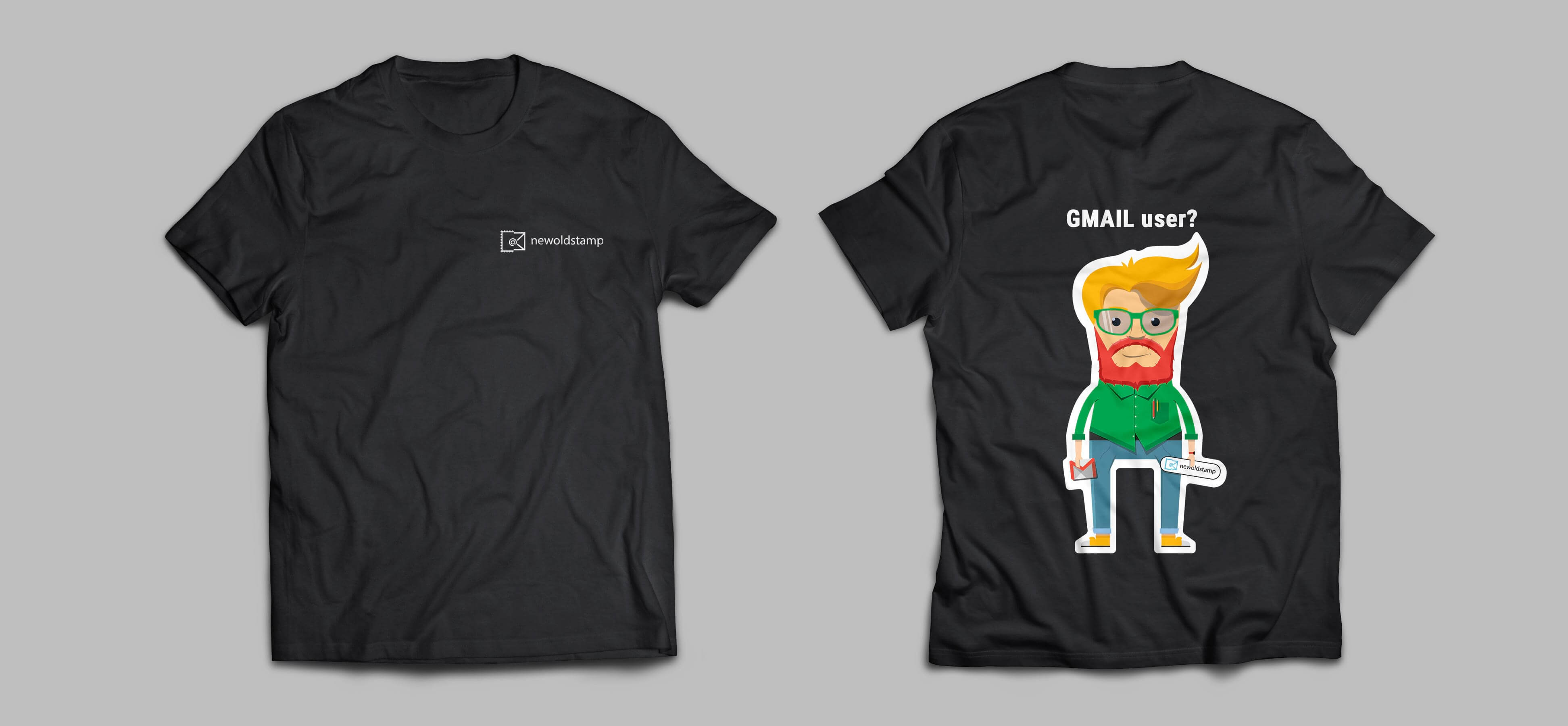 T-shirts are a great way to get noticed, especially if you are at the conference with a team. A group of people with similar clothing stands out more from the crowd. Think about which people you want to attract and try to create the design based on that. For example, we are interested in attracting potential NEWOLDSTAMP users.
It's hard to find someone that doesn't love free stuff. Even the richest investor can sometimes be lured with a cool gadget. Before you start handing out random stuff, decide if it makes sense for your particular business. Make sure that the goodies fit your purpose
2. Get away from your stand, to get people to it
Of course, you should make sure to always have someone present at your booth to talk to people about what you do. But if you are with a team, a few of you can actually walk around, hand out flyers or giveaways and get interested attendees to your stand.
Check out which talks are going happening on your day to see what's relevant to your product or service. This way, you can make a connection to the topic and then guide them to your team members.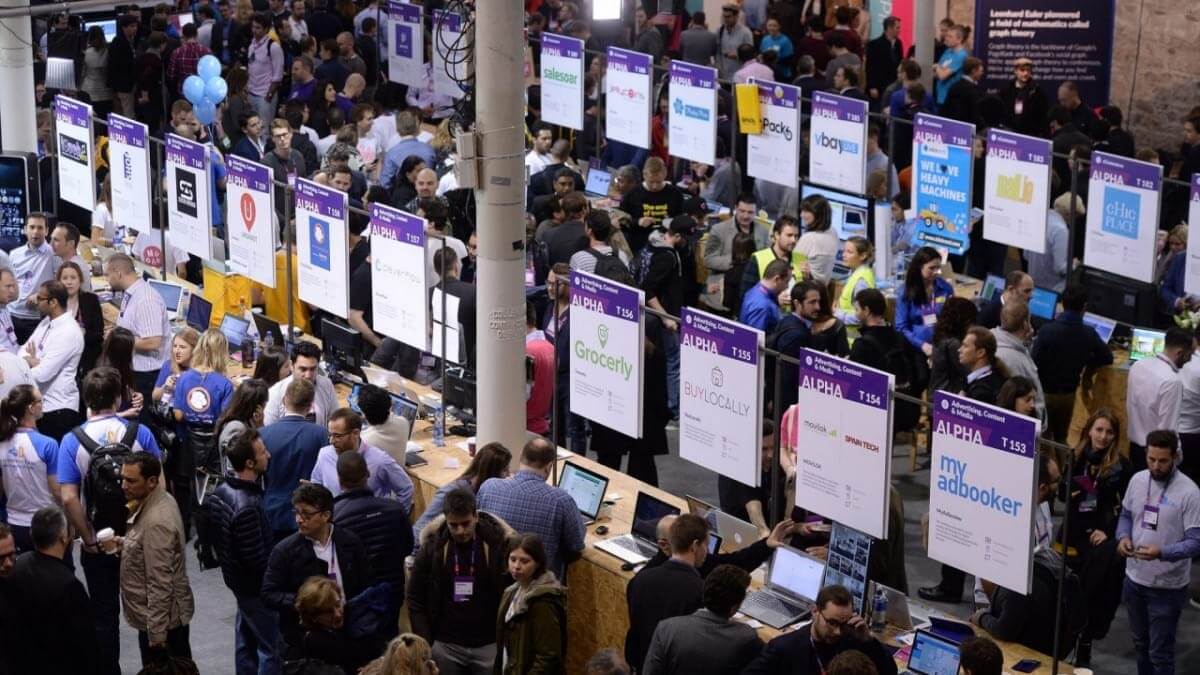 3. Network before, during, and after the event
Web Summit has its own handy conference app where you can check out the speaker schedule, conference agenda, and a list of attendees. Spend some time researching who is coming to the event and contact investors, media, or other persons of interest. They might be willing to meet up for coffee during the event, which will save you the chase.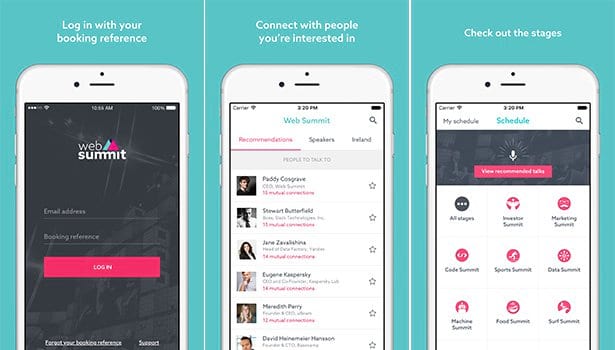 Remember to save all business cards that were handed to you. After the event, you can use this to grow your Linkedin network and you never know when you might need to contact someone again.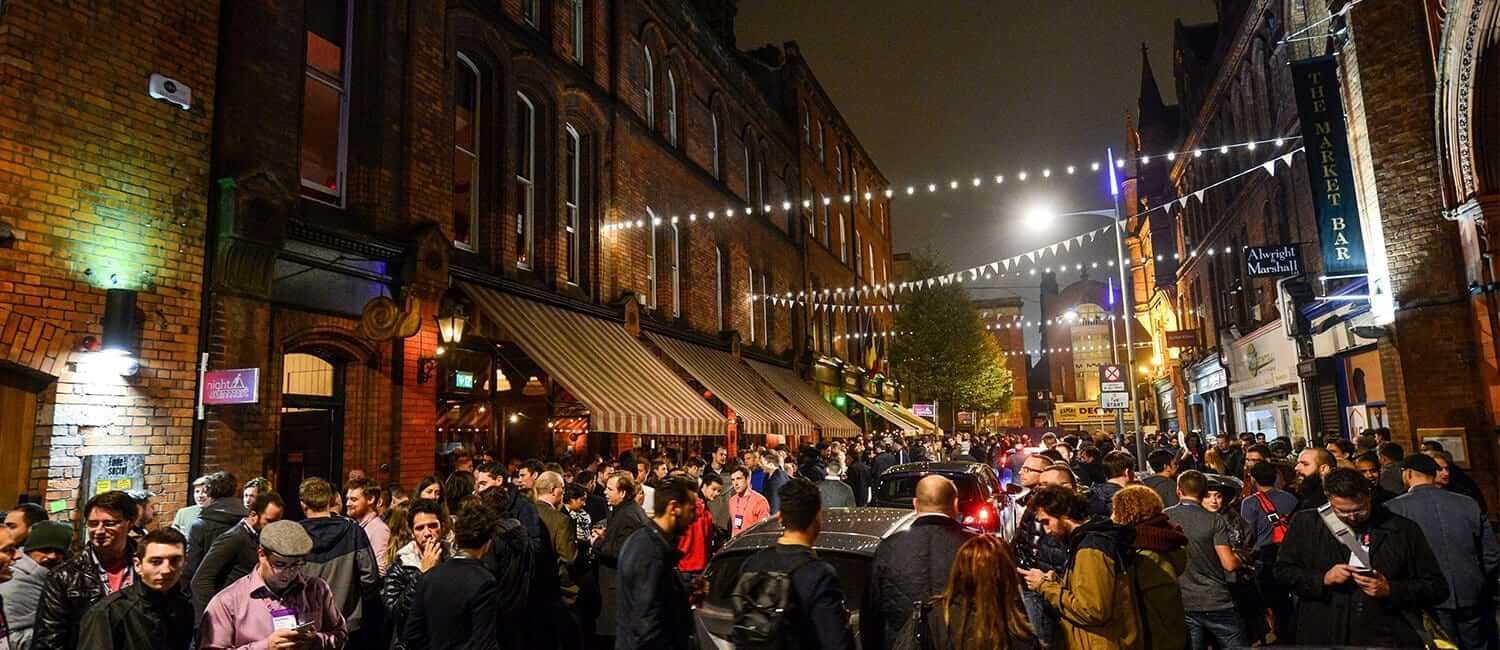 4. Attend side events
People tend to be focused on their own reason for coming to the conference. Try to grab their attention by going out after the conference to one of the night events. Attendees and potential investors are often more relaxed and open to your story.
Remember that you are not there to sell something, or at least not in a very obvious manner. Talking passionately and genuinely believing in what you have to say will get you much further than reciting a sales pitch
Web Summit usually announces after-parties, pub crawls, and other side events a couple of weeks to a few days before the conference.
5. Pitch!
Even if you're not directly looking for investors, if you have a chance to pitch on stage, do it! There will be journalists, potential clients, and other startups to reach out to.
It's important to prepare your pitch and practice a couple of times. Set some clear goals on who you want to reach and what you want them to know about your product or service. Remember that you'll only have a minute!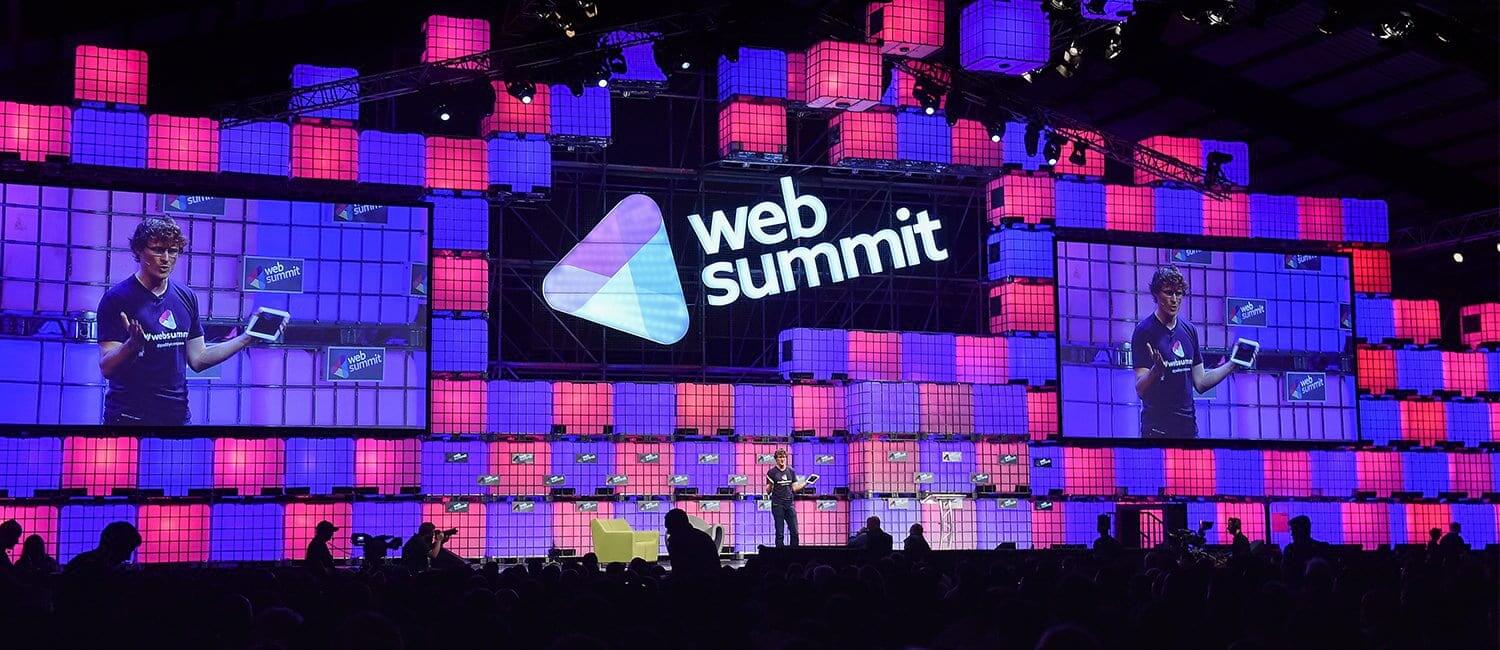 6. Post during the event
Boost your social profiles by posting about the event. If you are normally struggling with ideas for content, Web Summit is a great opportunity to share your pictures and thoughts on Facebook, Twitter, and Instagram. Take pictures of your conference booth, your team, promotional material, and interesting talks and post them during the conference.
Not a fan of hashtags? Using them at conferences like Web Summit is actually one of the best things you can do. Event organizers, journalist, investors, and other prominent figures use them to find relevant content. Don't be shy and tag away!
7. Demonstrate your product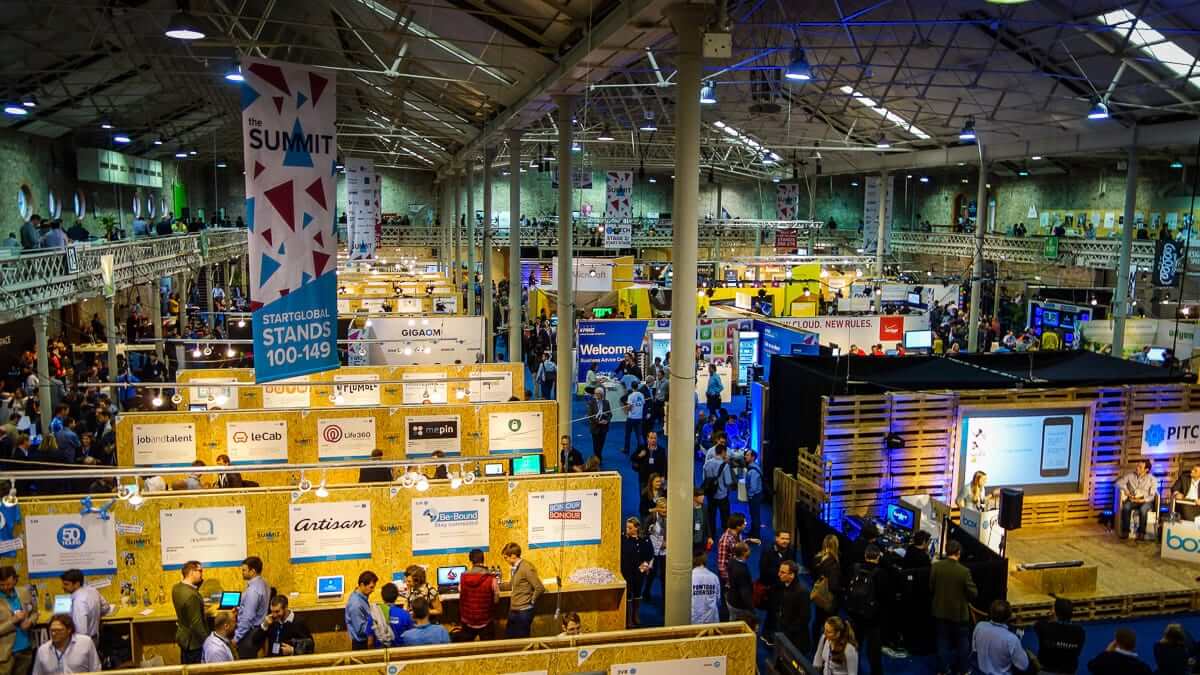 Don't just talk about your startup, show people what you do. If you have a product or service, demonstrate how it works. A physical product needs to be small enough to use at your booth without disturbing your neighbor (the booths are tiny!). An easier way is to have a presentation or demo on your computer.
Find us on Web Summit!