10 Easy Tips to Increase Your Email Click-Through-Rates
1. Segment your mailing list
2. Subject line for your emails
3. Impersonal/personal email
4. Focus on layout
5. Remove distractions
6. Include Alt-Text in your images
7. Repeat one CTA a couple of times
8. Use preview text in your email
9. Use your email signature
10. Make your email and landing page mobile-friendly
Every business begins with a focused vision of a company's target audience. The companies have to review their priorities every day in order to focus only on what really impacts the business. Reaching a bigger audience is the top of every business leader's priorities.
It is therefore very important for all kinds of businesses to invest in ways that help them get the audience's attention, which will further lead to a higher probability of success. To get a vastly bigger audience, small startups and huge organizations need to implement various attention-grabbing methods.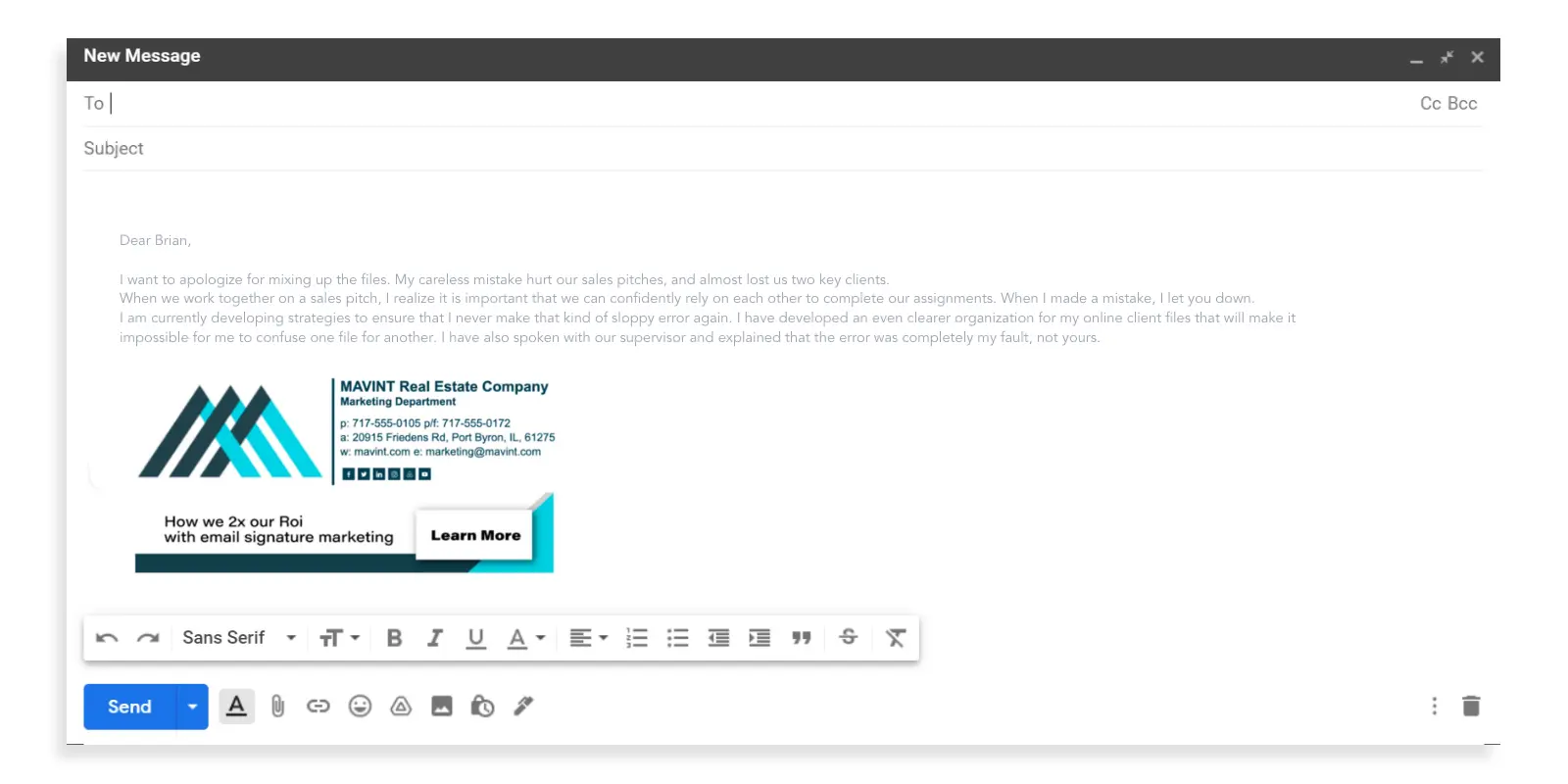 One of the more common ways currently in use involves sending emails out to leads. These emails have a very important feature known as an email signature. The email signature functions to enable customers to get directly in touch with various businesses seeking recognition. It is also a great way in which startup businesses can get their web presence more attention.
Additionally, if you start running your email marketing campaign, you will get to grip with one of the most important email points — click-through-rates metrics.
Monitoring and getting email advertising with high click-through rates (CTR) is really important. The CTR of email is a prime factor for conversion. It is basically the ratio of the number of recipients or users who clicked on a specific link in an email to the total number of people who received and viewed the email. This ratio is used to assess the online advertising campaign for any business.
(Total clicks OR unique clicks ÷ Number of opened emails) * 100
It is basically used to determine the success of an email marketing campaign for a particular product, service or site as well as the productiveness of the business. This important information can further allow you to make any necessary changes to your email marketing strategy with a view to getting more attention for your company.
So, here are easy tips that will help to increase the click-through-rates in your email. You will see why all these even matter. If your customer doesn't open your email, he will never click on your ads. This is the reason why you also need to increase your email open rates alongside your email click-through rate metrics.
1. Segment your mailing list
Segmenting a mailing list is a simple process that can be done to make your marketing emails more effective. It usually involves the breaking down of general email lists into smaller ones with the aim of sending more customizable messages. Here are the best ways to segment your email list:
Find out if your email management program is able to handle segmentation:
Your program should have the option to help you break down your main list into several small groups of emails so you can begin to find the best way of making any necessary modifications to these.
Divide the emails on the list into various groups:
At this point, you must already know how to segment your list. The next step requires you to categorize the emails based on several criteria, including subscribers' geographic locations, users' age and gender, email types, call-to-action clicks, purchase histories, or loyal readers. It is encouraged to take enough time to figure out the segments that will be more likely to benefit your business.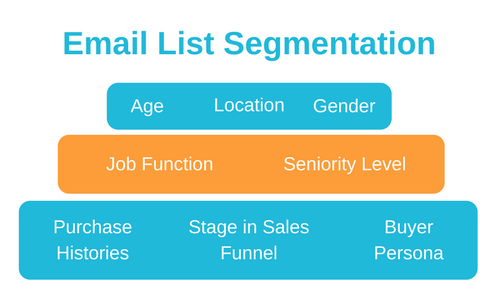 Proceed to tailor the emails in each segment and track the end results:
After creating different segments, you will be required to add new features to the messages that will be further sent to your subscribers. It is also important to track the sent messages to take note of how they have been received by your audience. This will help you prepare better advertising campaigns in the future.
Using the above information will help to create better email and signatures for your business. It simply gives you ideas how to segment your mailing lists and spark some creative email marketing campaigns.
2. Subject line for your emails
The subject line is one of the most important features of your email. This short text can determine whether the recipient of your emails will read it or not.
The subject line can affect important statistics, such as click-through rates, open rates and so on. Therefore, make sure your email subject line gets the attention of the reader, which will eventually encourage them to click on the links in your signature.
It is great if you provide testing for your subject lines and check lines with A/B testing. This method will help to increase email open rates. Try to avoid humorous lines and keep them under 40 characters excluding spaces. Basically, it is a good practice to keep subject lines to fewer than 10 words. If you go over 10 words, you risk being cut off from favorites.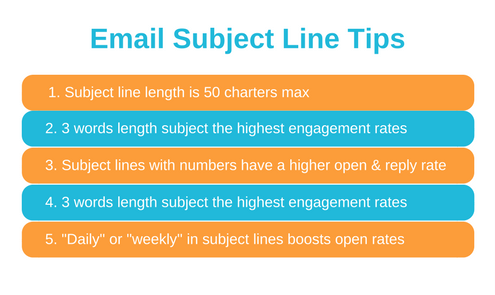 3. Impersonal/personal email
There is no doubt that the tone of emails can dictate how it will be reacted to. Many companies have evolved to accept this and now, taking full advantage of it.
A question arises: What is the best way to write down your message without it going straight to the recipient's spam? Well, first of all, never start any email with the "Dear Customer" phrase.
This means you have to make sure the readers feel like you are directly addressing them. They feel like you know their very needs and they are more likely to engage in business with you.
Make sure your personality is noticed in the message you send to your clients and this will, in turn, lead to more clicks on the link added to your email signature.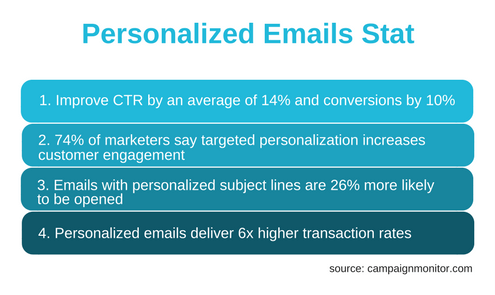 4. Focus on layout
Your emails must be written to perfection. The right content can win any reader. Make sure your style is unique without being too overwhelming.
As a vital part of your emails, your email signature must stand out from the other content in your email. It should be visually captivating and done with the aim of impressing your readers. However, the only way of doing so involves respecting the following methods. Here are some of the guidelines in email signature creation:
Stay away from adding too much information to your email signature

Do not add any exaggerated fonts or colors to your email signature

Only include links to your most important websites or services

Always test your email signature with as many customers as possible
These rules will help you optimize your email signature and make it usable. The rest is entirely up to you.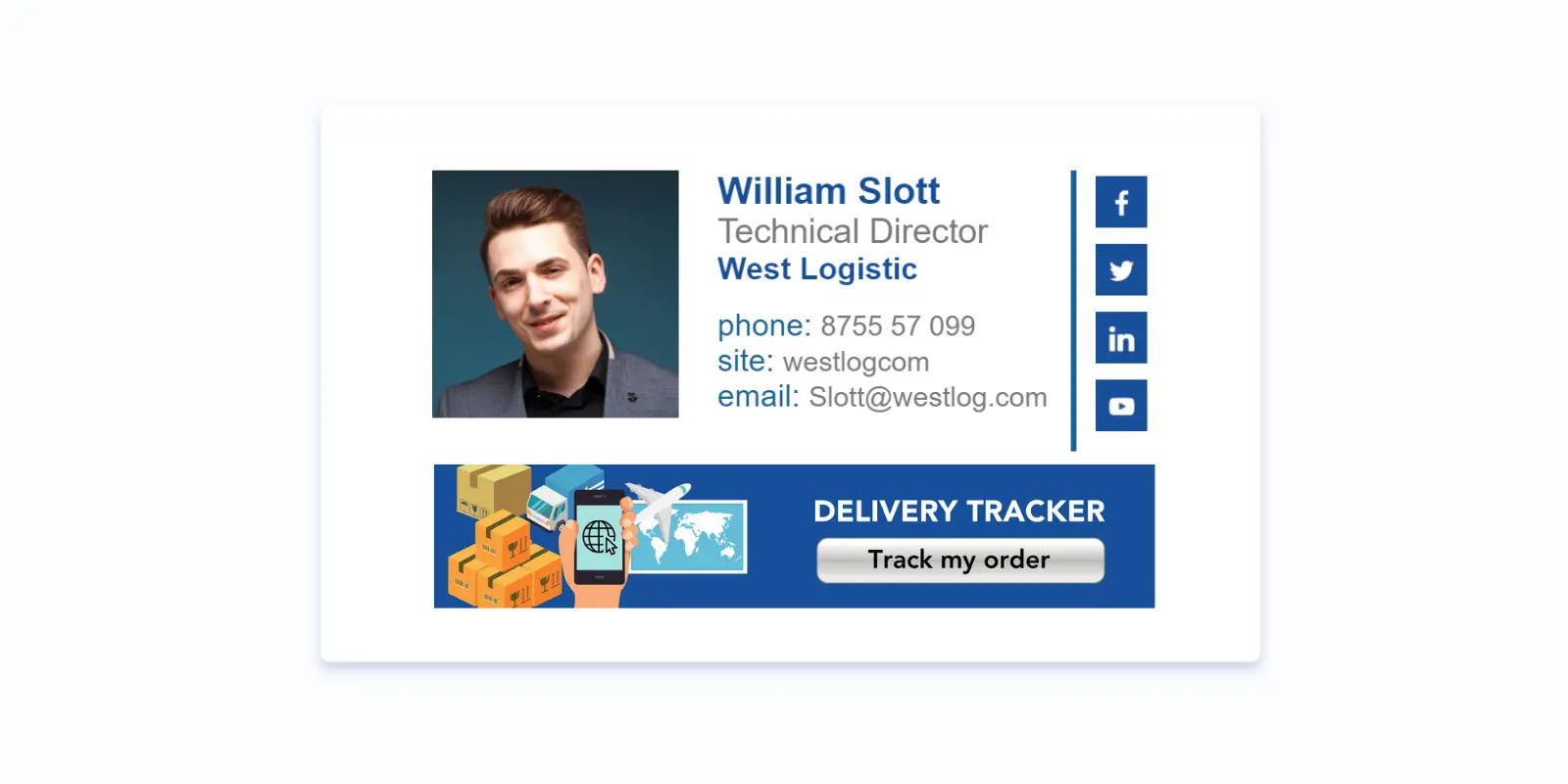 5. Remove distractions
The goal of using an email signature and measuring click-through rates is to get your clients to pay attention to your offers, so they click on the various links you have added.
However, there may be some information on the email signature that does not have to make the final cut. Make sure you remove any details that may divert the attention of your reader away from clicking on the links in your signature.
Additionally, when removing distractions from your email, try to make a clear call-to-action. This way you will help your recipients focus on what's truly significant. Resist from including lines and headers that have your website landing page links, or adding a couple of offers in one email message. Take into consideration the main objective of the email message.
6. Include Alt-Text in your images
Alt-text is a very important image displaying tool that also provides a text alternative for a particular image. Here is why you should alt text your images:
Your image might be unavailable for some individuals

There is a problem with the loading speed of some images

For users with visual complications, Alt-text enables these individuals to access the information through screen readers
Make sure you include Alt-text to all your images in your email signature to enable your client easy access to them.
7. Repeat one CTA a couple of times
It is a great way to keep the focus on a great call to action. However, it does not mean that you cannot repeat one call-to-action a couple of times in one email message. Today email messages are becoming longer, so it is normal to view a couple of call-to-action in the email.
You can include CTA on the top, in the middle of your offer, and a final step of the CTA to place it at the bottom or in your email signature. A customer who views a marketing email banner with a strong call-to-action in your email signature can be moved toward a purchase, in real-time, with relative ease.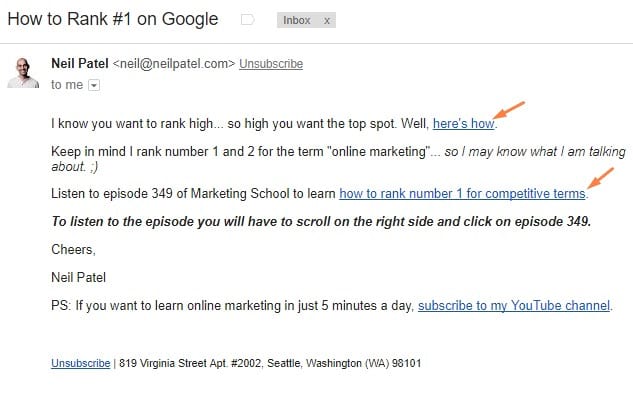 8. Use preview text in your email
The next step involves you looking at your email copy before you can officially use it in the various email clients. When you send your email with a signature to your recipients, customers, or subscribers, you also need to check the preview text.
Preview text is a short copy pulled in from the email body and basically presented to your recipients under the name and header in a user's inbox. So, the preview text is what your recipients view below or after the subject line. When checking the preview copy, your subscribers will easily identify the major concept represented in your message before they can proceed to read it.
Remember, that your email preview text has to be engaging, creative, and without any typos. The preview text can capture your potential customer's attention and make a good impression, so they proceed to check the email. Many users look at the preview text first before opening the message.
9. Use your email signature
The email signature will help you to get more attention to your brand and you will notice growth due to the rise in click-through rates.
By using effective HTML email signature generators like NEWOLDSTAMP, you will get the best possible signatures specific to the type of business you are involved in and what kind of audience you are trying to engage with.
With the NEWOLDSTAMP signature creator, you will enjoy the following advantages:
Major email clients support

Images, icons, and banners fast hosting

Professionally crafted templates

Social media icons packages

Access to all signatures with preview

Legal Disclaimers and much more
Your marketing team will see just how huge is the impact of email signatures: leads generated, email open rates, impressions, CTR, and more. With the NEWOLDSTAMP email signature generator, marketing teams, startups, and established companies will take the next step further to success and win the business.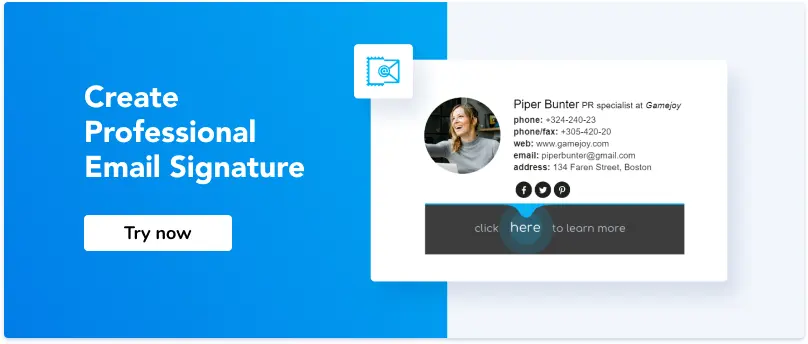 10. Make your email and landing page mobile-friendly
The last point here is to ensure that your readers can easily navigate your messages and landing pages.
Here are a few ways to ensure your email and landing page are mobile and user-friendly:
If your email messages are already user and mobile-friendly, work on developing mobile-friendly landing pages for your site.

Make a mobile-responsive email design; that will certainly add more sense to your brand.

Make sure your text is in the right font and size, and your links are properly spaced

Set your image widths to 100% to help it adapt to the size of the screen it is viewed on
Paying attention to the above features will help to generate more leads through your email and the landing page. Remember, today creating mobile-friendly emails is no longer optional.
Conclusion
The goal of every business is to expand and generate more income. This is possible if the startups and companies can engage the public and lead the awareness effort on their business.
In this modern era where a lot of businesses take place online, companies or individuals seeking growth take advantage of the vast expanse of the internet to get their message out.
One of the most common ways that have been effective for many businesses is the use of emails to get the attention of possible customers. However, emails alone are not effective. They can be ignored by the recipients or considered spam.
So it's important to check additional tools and services that can help increase your click-through rates. And clearly, our article indicates the importance of the email signature here.
The email signature can help to facilitate the contact between a company and the recipients. Along the way, it improves the relationships between customers and business owners and makes them stronger in a loyal way.
Effective email signatures can be created by using the NEWOLDSTAMP available email signature generator and will always increase the click-through rate of any business.