Track Clicks From Your Email Signature with Google Analytics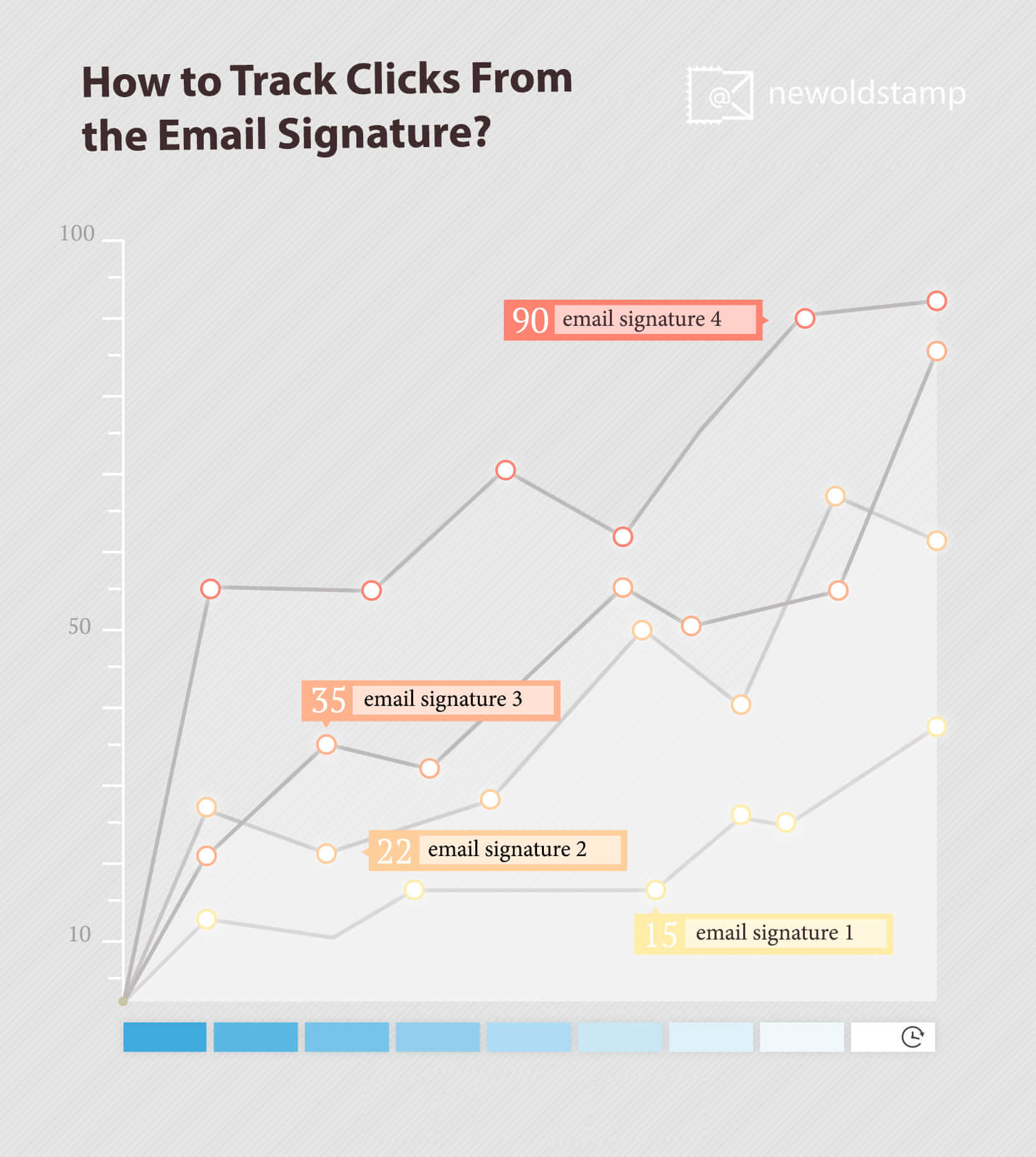 Google Analytics + NEWOLDSTAMP = Best match!
If you face the problem tracking your email signature, so here is a hands-off solution for you.
Today we will show you how to start tracking conversion from your professional email signature to your website using Google Analytics Custom campaigns.
You need to create a URL with UTM parameters. Roughly, UTM parameters are tags that were added to the end of your URL.
Here is an example how we filled in the fields: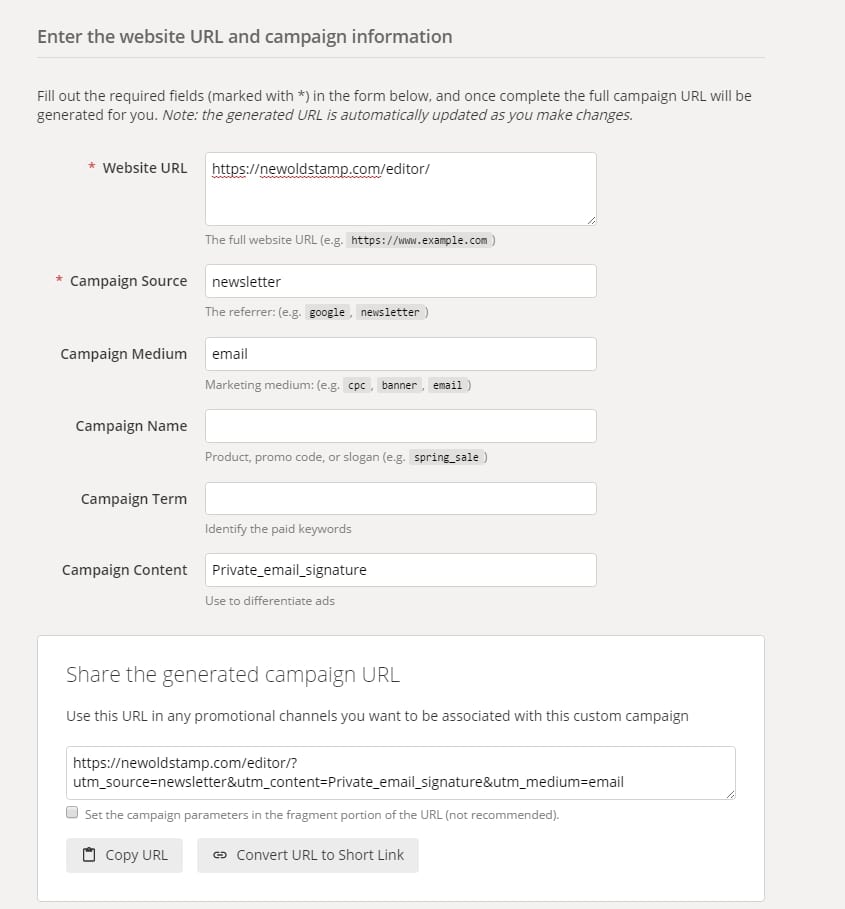 An example of UTM parameters are highlighted in the URL below in blue:

#2 Insert your URL into your Email Signature Editor
Go to the Premium Editor and copy/past the URL into the field "Link". You can insert the same URL in two fields or create a specific URL for each field separately.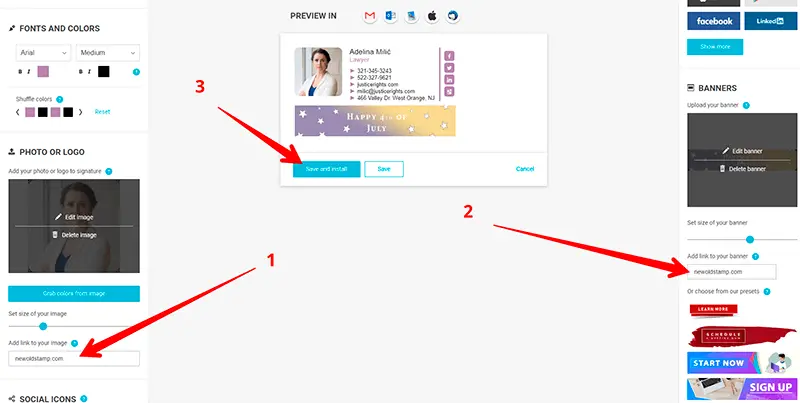 After you finish editing your email signature. Press "Save" button.

#3 Check the data in Google Analytics
Notion: The data will appear in a day.
Choose: Acquisition → Campaigns → All Campaigns

Here is a result:

Have a question? Do not hesitate to Contact us.