How to Write the Best Interview Invitation Email (With Templates)
1. What is the interview invitation email
2. When you should send email to set up an interview
3. How to write an email to schedule an interview
4. Tips to write interview invitation email
5. Interview invitation email samples and templates
Useful tools:
1. Newoldstamp - Email signature marketing
2. Mailstrom - Tool for cleaning your inbox
3. Reply.io - Personal email outreach, calls, and tasks
4. Mailtrack - Email link opens tracking
5. Shift - Desktop app for streamlining all of your email and app accounts.
You are in the process of hiring an employee for your business, you have posted a job vacancy and already received some applications. Your next step is to shortlist the potential co-workers and set up an interview with them. So how do you approach the candidates? One of the most widely used ways to do that is to write an interview invitation email.
What is the interview invitation email
It is an email that HR managers or employers use to request the attendance of a potential employee for a job interview.
When you should send email to set up an interview
Keep in mind that some candidates would need to take time off their current jobs to meet with you. So you should give at least 5-7 days for the job applicants to prepare for the interview.
How to write an email to schedule an interview
When writing a successful interview invitation email, include the following elements:
Whether you need something formal or want to get more personal, don't forget to use the applicant's name. For formal emails, say something like "Hello Mr. Coffman," or "Dear Ms. Diana Boas." If you prefer a more casual style, you can use greetings like "Hi John," or "Hello Bella."
Mention position that should be filled in
Keep in mind that a lot of job seekers send their resumes to many different companies and they can lose track of the vacancies very quickly. That is why it is important to confirm to the job candidate that this is the position for which they have applied. For example, "Thank you for applying to our Content Writer position here at ABC company."
If you had no prior contact with your potential employee, what you need is to state that you are sending an interview invitation: "We reviewed your application and would like to start the interview process with you." If you have already talked to the candidate over the phone or Skype, explain what they should expect from your second/third meeting.
Time, date, location, and type of the interview
This is one of if not the most important part of the interview invitation letter. You can offer a few time slots to choose from or set a specific date and time. For instance, "I listed some date and time options below when we are available for this meeting next week. Please let me know if any of these work for your schedule." If you know that it may be difficult for an applicant to find your office, you need to provide a map or give some directives. It would be useful to include the type of job interview the applicant will face. (The most common types are the phone, Skype, traditional, lunch, group, structured interviews). If your company is using structured interviews, dedicate a few sentences to explain how the process works.
Who will be present at the interview
Add information about the person or people who would be conducting the interview. For example, "You will meet with our CEO, Mr. Olsen, and two members of our marketing department."
What to bring to the interview
Let the applicant know if you expect them to bring portfolios, IDs, references, etc. "Please bring along with you your driver's license, extra copies of your resume, and a smile."
What to expect on the interview
If you are planning on conducting an aptitude test or asking the applicant to perform the duties of the job, you need to inform them about that. What to say? "We will ask you to write a blog post on the given topic using certain keywords in a time slot of twenty-five minutes."
Provide additional information to get acquainted before the interview
The more trusting relationship you have with the candidate, the more likely they will give the preference to your company. To start building this kind of relationships, help the applicant to find out more about your business, team members, your mission, etc. before the meeting: "Join our community of Facebook to learn more about us."
By letting your candidates know how much time the meeting will take, you show that you are sensitive to their time. "Expect the interview to last from forty to fifty minutes."
"We are looking forward to hearing from you," or "We are looking forward to seeing you." would be perfect.
Contact details in email signature
Close the letter with a professional email signature which includes your contact phone number, email address, and social media links so the candidate can reach you with questions.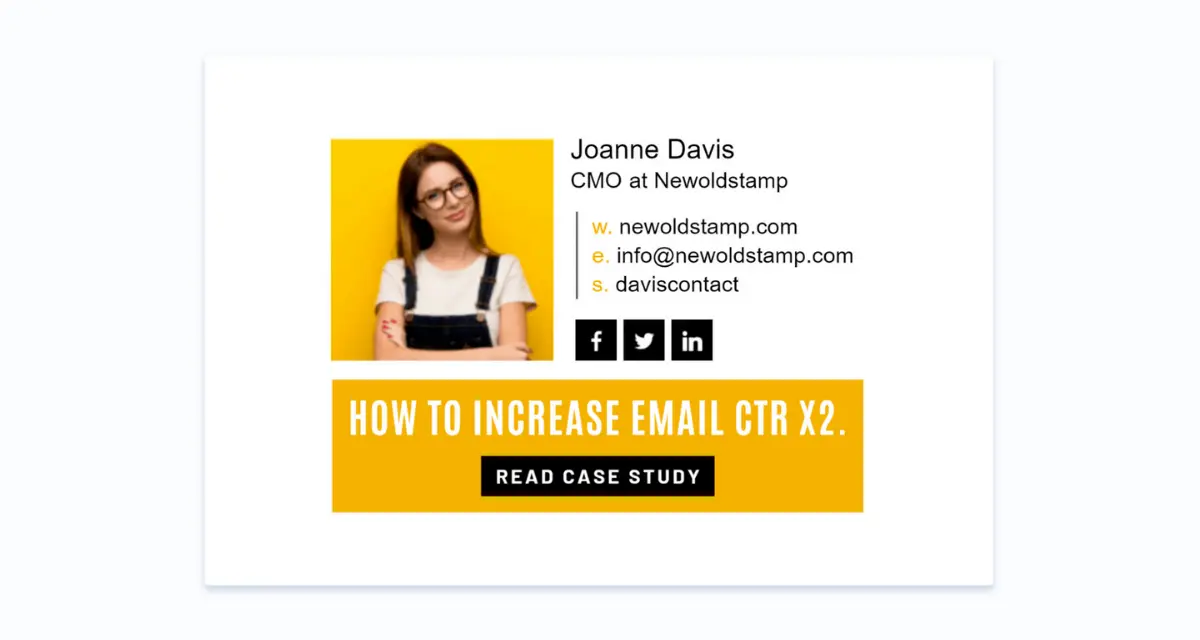 Tips to write interview invitation email
Tip #1: Make your email personal
Never make the recipient understand that you are using a template. Each message should be tailored to the specific person with an eye to their individualized career objective.
Tip #2: Use scheduling tools
If you are dealing with remote applicants, you may need to schedule a video interview. Keep in mind that they may be in a different time zone than you. So be sure to double-check the appointment time or use scheduling tools like online calendars which will convert invitations to the right time zone.
Tip #3: A follow-up call
If you haven't heard back from the applicant for a week or more, don't hesitate to make a follow-up call. Perhaps the candidate stuck at work and had no time to respond.
Tip #4: Double check your grammar
Your grammar is a reflection of your company's image. To leave a positive impression, proofread each email you send.
Interview invitation email samples and templates
If you don't know how to invite a candidate to an interview, please feel free to draw inspiration from these templates.
Template #1: Formal interview invitation
Hello Mr. Wilder,
Thank you for your application for the Сreative Сopywriter position at ABC company. We are impressed by your qualifications and background and think that you are an excellent candidate for this role. As a result, we want to invite you for an interview on May 10th, at 10 AM at our office at 288 Benson Street, New York. Please find attached a screenshot with directions.
During this meeting, you will be able to talk to our CEO, Ms. Sykes, and our CMO, Ms. Robinson. We ask that you bring a portfolio and a few copies of your resume. The interview will last about thirty minutes.
Please call me at 111-222-3333 or email me at alicejohnes@abccompany.com if you have any questions or need to reschedule.
We are looking forward to meeting you!
[Add your email signature with contact details]
Template #2: Friendly interview invitation
Dear Amy,
Thank you for applying for the Pastry Chef position at "Polly Bakery." I liked your resume and samples of your works, and I would love to meet with you for a face-to-face interview at our bakery to learn more about your background.
We are located at 1212 Anderson Street in Piedmont. Please bring two copies of your resume and a positive attitude to the interview. You will be speaking to the following team members:
Polly Smith, Owner

Jessica Smith, Pastry Chef
You will speak with us for approximately one hour. As we want to let you choose the time for this meeting, I listed some date and time options below when we are available next week:
Wednesday, June, 1st at 10:30 a.m.

Wednesday, June, 1st at 3:45 p.m.

Thursday, June, 2d at 11:00 a.m.

Friday, June, 3rd at 13:30 p.m.
Please confirm the appointment date not later than Saturday. In case you have any questions before the interview, please feel free to contact me at 222.2222. We look forward to seeing you!
Sincerely,
Polly Smith
[Add your email signature with contact details]
Template #3: Cold email interview invitations
Hi Alex,
I'm Amy. I'm Editor in Chief of XYZ Magazine. Just got done reading your article about lighting on LinkedIn and was inspired by your insights.
I would love to take you to a quick coffee next week to talk about the recent project you've done for ABC Journal. I can only imagine how busy you are this season, so I'd appreciate even fifteen minutes of your time. I am available to meet you wherever is convenient for you.
Here is my phone number: xxx-xxx-xxx. Looking forward to discussing what we can do together.
Sincerely,
Amy Clarks
[Add your email signature with contact details]
Template #4: Phone interview
Hi Angela,
Thank you for submitting your resume to ABC Group. My name is Alice, and I'm the hiring manager. Would you be available for a 10-15-minute phone discussion about your application for the Marketing Manager position this week? I'd like to tell you more about the ABC group and get to know you better.
Kindly let me know if you are interested, and I will set up a date and time that works for you.
Kind regards,
[Add your email signature with contact details]
Template #5: Skype interview
Hello Adrian,
Thank you for applying for the Graphic Designer role with us. We are impressed with your qualification and creativity. Therefore, I would like to schedule a meeting with you to discuss our potential cooperation. Are you available for a short Skype call on Friday, February 17th? It won't take longer than twenty minutes. Please send me your Skype account details before the interview date and let me know what time works best for you.
Thank you!
[Add your email signature with contact details]
Template #6: Second interview
Dear Diana,
We were pleased to meet you last Friday and find out more about your impressive achievements. We would like to invite you back for a second interview at our office for the Technical Support Specialist role to make sure that it would be a good fit for you.
If you accept this invitation, you will meet with John Walsh, our team leader, and Ken Davis, our Customer Service Rep. The interview will take up to thirty minutes.
Here are a couple of day and time options we have available:
Thursday, October, 11th at 09:15 a.m.

Friday, October, 12th at 4:00 p.m.

Monday, October, 15th at 11:20 a.m.
If none of these times works for you, please call me at 888-9898 to suggest some alternatives.
We at XYZ Group are looking forward to meeting you again.
Best regards,
[Add your email signature with contact details]
Template #7: Final interview
Hi Josh,
Thanks for attending the recent interview for the role of Sales Assistant at XYZ Corp. I am glad to invite you to the final stage of the selection process on September 28th, 2018 at 10 a.m.
On that day you will be meeting with Ms. Ritter, our CEO, and Mr. Cotton, our Director of Sales. The interview will last no longer than one hour. After the meeting, we would love to have lunch with you and the rest of the sales team.
It would be perfect if you could contact me at maryann@comany.com or 2828-333-666 to confirm your attendance at the interview.
We are looking forward to seeing you again.
[Add your email signature with contact details]
Conclusion
When writing an email to a candidate for an interview, you need to consider the following:
Be aware of work schedules. Remember that some candidates can still have jobs and they are not always able to drop everything to meet with you immediately. That is why it is important to offer various dates and times for an interview;

Personalize each email;

Give clear directions of what the applicants should be expecting from the meeting;

Inform the potential employee of who they will be having a meeting with and for how long;

Explain how the applicant can reach out if they have questions or need help;

Don't forget to follow-up;

Improve your invitation by adding a professional email signature;

If your plans have changed, don't forget to cancel the interview.

Read our blog post on how to write an interview cancellation email (with templates).