How to Write a Thank-You Email after a Sales Meeting and Close Deals Faster
1. What is a thank-you letter after a sales meeting?
2. Why should you send a thank-you email?
3. Key elements of a good thank-you email after a sales meeting
4. Best practices and tips for sending a "thanks" email after a sales meeting
5. Mistakes to avoid in a thank-you letter after a sales meeting
6. Examples of a thank-you letter after a meeting
Useful tools:
1. Newoldstamp - Email signature marketing
2. Mailchimp - Email builder and sender
3. Reply.io - Personal email outreach, calls, and tasks
4. RocketLink - Your branded short linker
5. Canva - Online tool for making designs
A successful sales meeting on its own is rarely a reason to celebrate your success. The outcome of it is, however, crucial. You either get a new client or not. Fortunately, there is a way for you to improve the chances for a positive outcome. A simple thank-you letter after the sales meeting.
So, how to write a thank-you email after a sales meeting? Is there some magic formula to it? Is sending an email with the words "thank you" enough or does it have to be something more elaborate?
Bear with us, and we'll share with you the components of a good follow-up email, talk about the best practices, and show a few custom examples of such emails.
What is a thank-you letter after a sales meeting?
A follow-up thank you email after a sales meeting is self-explanatory. It's an email that you send right after meeting with a prospective client to thank them for an opportunity to talk.
It doesn't have to be an email. A handwritten note is sometimes even better. However, you never know when it's going to be delivered to your prospect. For example, when the potential client is thousands of miles away, and you had your meeting over Skype, sending a postcard might be not the best decision. Sending an email would be simpler, faster, and more appropriate.
Why should you send a thank-you email?
The first thing to remember is, never forget to thank your prospects for meeting with you. It's not just a matter of politeness. It is a vital step in nurturing communication and building a stronger relationship.
Your follow-up email is your chance to remind you once again and to highlight the benefits of your cooperation. In it, you can strengthen your point and provide additional value. With its help, you can create a lasting impression and make sure it's a positive one.
Last but not least, your thank-you letter can encourage your prospect to take the next step, whether it is another meeting or a purchase.
Therefore, it is essential to know how to thank someone after a sales meeting properly. And it's not just about knowing the sales tricks, but mainly about clarity, friendliness, and following the guidelines of business communication.
Key elements of a good thank-you email after a sales meeting
A thank-you email must be not only polite but also memorable and attention-grabbing. But, first and foremost, it must follow the proper structure. To better understand the composition of a thank-you letter after a sales meeting, the sample provided by Business Insider would be a good start.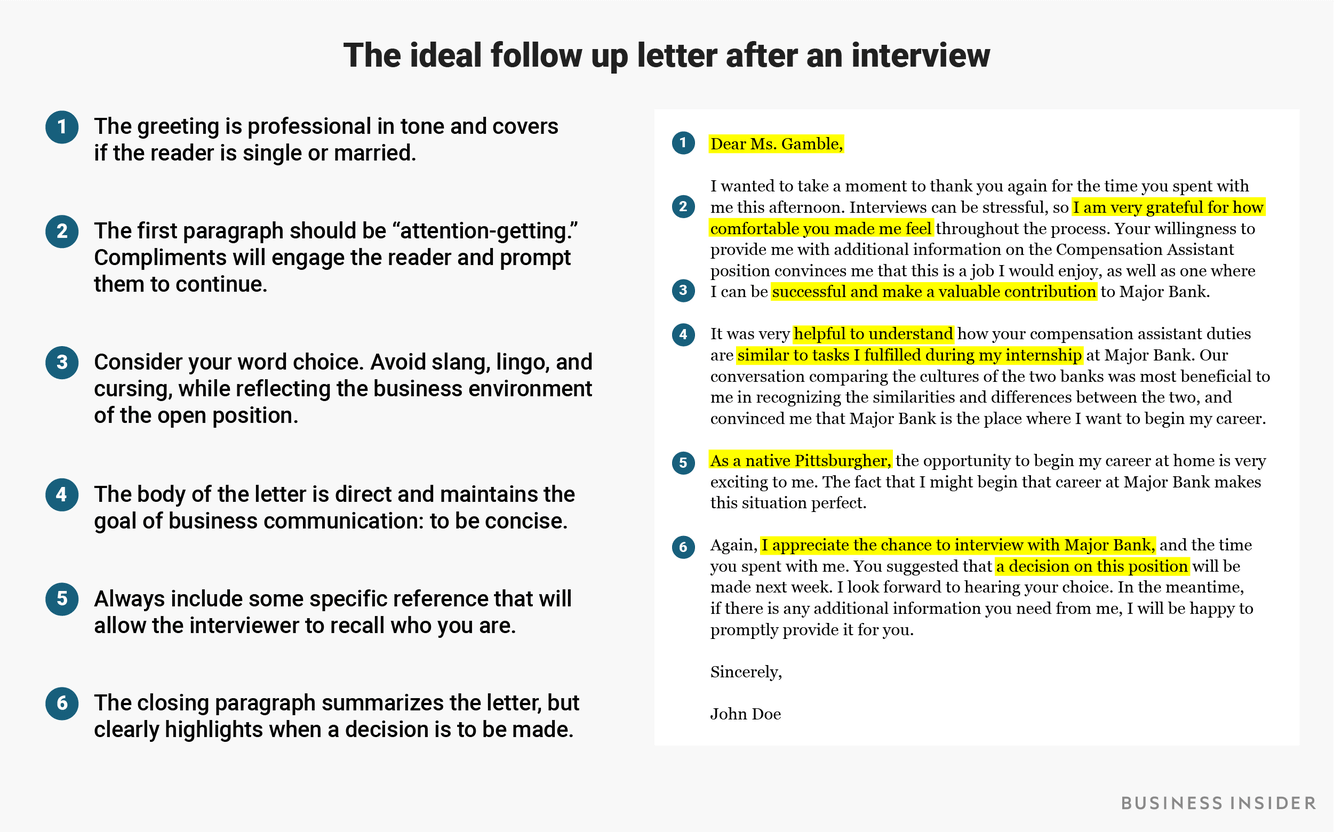 Image courtesy of Businessinsider
The sample thank-you email has the following ingredients:
A proper greeting

An opening paragraph that grabs attention

The professional tone of voice

Clarity and conciseness

Reference points or reminders

A mention of the next step in the closing
We will complete this list with some more pivotal elements of a successful follow-up email and will start with the subject line. So, let's see how to write a thank you letter after a sales meeting by looking at it main components.
1. Use a proper subject line
First of all, your "thanks" email after a sales meeting must have a subject line. This way, the recipient will immediately know what it is about. Secondly, the subject line needs to encourage you to open and read the email. You can try the following:
let it summarize the email's content;

make it personalized;

make it brief — no more than 65 characters long;

ask a question.
2. Simply say thanks in your follow-up
If you a writing an email to thank someone after a sales meeting, just start it with the words "(I would like to) thank you." Remember that the phrase "Thank you for the meeting" is not enough. You need to be more specific than that. Thank people for taking their time to view your product, for considering your solution, or for discussing their business needs with you. Still, remember to be sincere when thanking another person. Either write only what you mean or just be polite.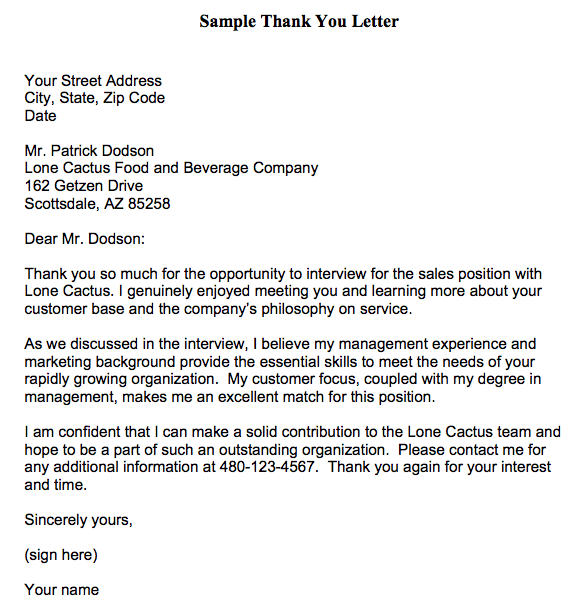 3. Give a short review of the meeting
Provide a summary of the meeting in your follow-up letter. It will help the prospective client recall the event. Imagine a situation where your contact person is considering your solution together with five other products from your competitors. How well do you think your prospect will remember the details of each particular meeting?
Always mention the date, time, and topic of your meeting. This makes it easier for the addressee to find your email later by merely entering the date in the search box.
4. Specify the issues you agreed on
After you've summed up the meeting agenda, reiterate what you have agreed upon. You must always take notes right after every single meeting so that you can quickly insert them into your follow-up emails. Stating once again the points of agreement will help you and your potential client have everything at hand, which can even speed up the deal.
5. Provide the answers to the questions
In case your collocutor had questions, to which you didn't find immediate answers, provide them in your follow-up note. Remembering to answer these questions will present you in a very favorable light. Failing to do so will have a negative impact on the trust towards you and can also badly affect your reputation.
6. Mention the next steps
Every sales meeting must have a clear purpose. It can be either a new meeting or a phone call, or a sale if everything goes ideally. You need to connect your email with this purpose by suggesting the next steps or offering a call to action. You might just write at the end of your note that you hope to hear from the person within the next week and that, in case of no response, you will follow up again.
7. Add a presentation of your product
You might already know that your prospect will not remember all the features and advantages of your product after several hours. Therefore, you should send them your sales presentation or a
product brochure. If you have done so during the meeting, you might have some additional materials that will help your prospect get to know your solution better. Be careful though not to send too much information at once.
8. Use a professional email signature
Bear in mind that your thank-you note is a part of your business communication. Keep the style and format of your email professional. A business signature is a must. If you are not sure what to include in it, see the examples at NEWOLDSTAMP. In general, remember that a good signature must contain:
your name and position,

your company's name and website,

your corporate logo,

your company's business address

your additional contact details.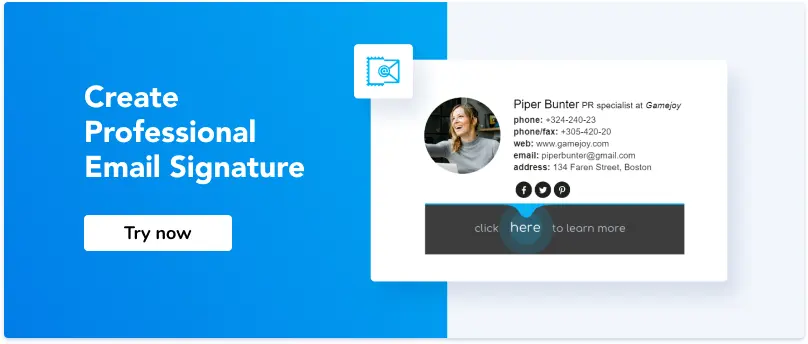 9. Verify the date of the next contact
You must have agreed on your next contact during the recent meeting. Make sure that your prospect has not forgotten about it. Remind about the date and time in a follow-up thank-you letter and ask the person to confirm. Sharing with them a calendar link would be good as well.
Write the person again before the next meeting, just to check if nothing has changed in their plans.
Best practices and tips for sending a "thanks" email after a sales meeting
Now that we have covered the main elements of thank-you letters, let's look at some of the best practices and tips.
Send your thank-you email immediately after the sales meeting. Otherwise, your competitors might win over your potential client. In any case, it's always better to follow up with someone right away, when the conversation is still fresh in your mind.
Send a personalized and specific thank-you letter
Don't just send a standard sample thank-you email after the sales meeting. Customize it accordingly to each particular situation and every particular prospect. Mention a situation from the meeting that both you and your recipient would relate to.
Try to bring in some extra value in your email. You always can share additional information that will help to understand your product better. Still, don't limit it to your product only. Just think about what your recipient would find useful and share it. It can be even a link to a third-party article.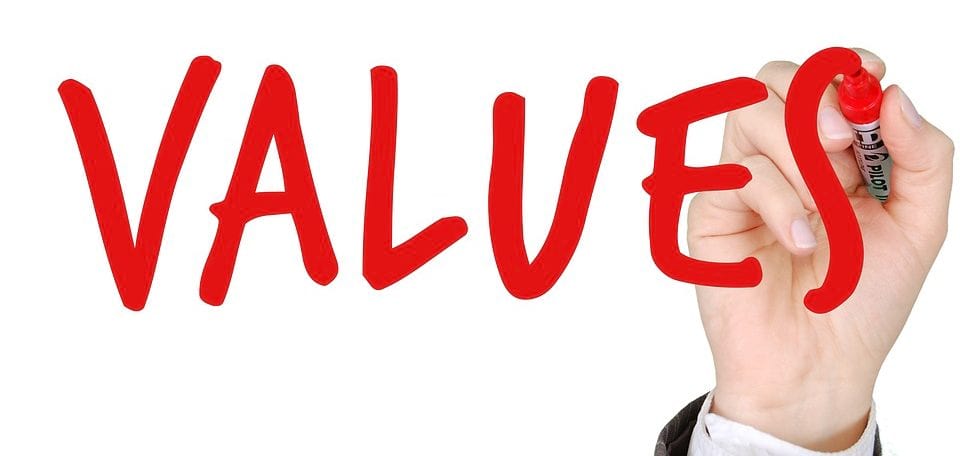 There's no need to write long follow-ups. Keep your letter simple, brief, and to the point. Value their time. Avoid sales pitches and don't overcomplicate.
Use a professional tone of voice
Consider the tone of voice that you used with your prospect during the meeting. There is no need to revert to formality if your communication has been relaxed and friendly so far. Still, keep it professional.
Try to grab attention from the first sentence
In your follow-up email, you grab the recipient's attention twice: firstly, with a relevant subject line, and secondly, with the very first sentence. Address the person and thank them for something specific. Make it clear that you have understood their needs and are eager to start working on the optimal solution. Something like that would work: "Hi John, thank you for discussing with me your current marketing challenges earlier today. I hope we can address them together with ProductZ's help."
Carefully consider the words you are going to use in your email. Avoid jargon, colloquialisms, and overly sophisticated phrases. Make sure your message is clear, concise, and professional. What's more, your email must be empowering and positive, so pick your words accordingly.
Mistakes to avoid in a thank-you letter after a sales meeting
It might seem that writing a thank-you letter after meeting your prospect is a no-brainer. Just make sure you stick to the structure and follow the best practices. However, there are some crucial mistakes salespeople often make, which can cost you a relationship with your potential customer. We've listed some of those mistakes below.
A thank-you letter must be all about your prospect and never about you. Don't talk about yourself or ask for favors. Your task is to show your gratitude and provide additional value. That's about it. Fitting in any personal requests will be just out of the line here.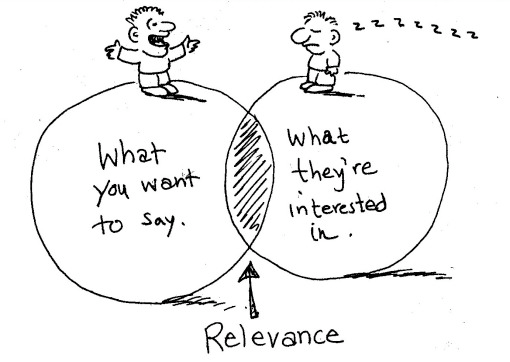 Sending it to a wrong (or only one) person
Always make sure you're sending your email to the right recipient. Check that the name of the person and the company in your address line matches the names in your message. In case you had a meeting with several people, include them all in your email. Otherwise, it might turn out that the real decision-maker is the one you've left out in your correspondence.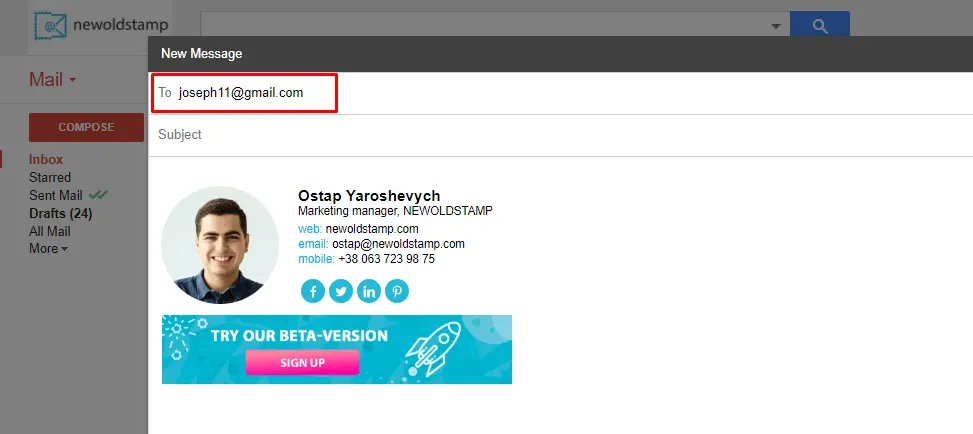 Not adding additional contact information
Provide all the ways to contact you. If you suggest having a call sometime later, make sure you've included the phone number or your Skype name. All in all, your contact information should be in your business signature.
Nothing is worse than an impersonal "thanks" letter after a sales meeting. If you have a ready-made template, adjust it to every particular case and personalize it for each prospect you are communicating with.
Flattering instead of complimenting
Taking flattery for a compliment is easy. However, your recipient will always tell them apart. Don't praise your addressee for something that you are not sure about. Express your admiration only for things that you really find fascinating or inspiring.
Examples of a thank-you letter after a meeting
Let's now take a look at some real-life examples of follow-up letters. When you're about to thank someone after a sales meeting, a sample like one of the following will come in handy.
Example 1
Subject line: Some follow-up notes on our today's meeting
Dear [Name],
Thank you so much for taking the time to meet with me earlier today. It was great to hear about your current marketing challenges and to brainstorm ways to generate more leads for your brand. For your convenience, I'm sending you a presentation of our marketing tool together with this email.
You asked my opinion as to which generation channels would work for you best. I think we should start with landing pages, retargeting campaigns, and downloadable content. Earlier this year, I've worked on a similar case to yours. I thought you might find it interesting, which is why I've attached the case study below.
We can discuss the details during our next call that is scheduled for 15th March. Until then, don't hesitate to contact me if you have any questions.
I also wanted to say that, regardless of the outcome of our future conversation, I appreciate you giving me the chance to talk to you again. I imagine how busy you might be right now with your new product on the horizon.
Have a lovely and productive week!
Kind regards,
John Smithson
[Your business signature]
Example 2
Subject line: It was a pleasure talking to you today, [Name]
Dear [Name],
I would like to thank you for the opportunity to meet with you and your team this afternoon. It was insightful for me to learn about YourCompany and its story. I hope to do my best to help you overcome your current challenges.
For your reference, I'm attaching the summary of our meeting below. If you have any questions, requests, or comments, please do not hesitate to message or call me.
I will be emailing you next week to check your availability for our second meeting where we can discuss your current marketing strategy and make some adjustments to it.
Thank you again for our fruitful conversation today. It will be a pleasure for me to work with you in the future!
Best regards,
John Smithson
[Your business signature]
Conclusion
A "thanks" mail after a sales meeting is an essential part of every salesperson's job. It is a small ritual that can foster business relationships and bring in new clients. Your ability to craft a great thank-you email can be a significant contribution to your brand's positive image. That's precisely why you need to do it the right way.
Fortunately, thank-you follow-up emails are not hard to write. Simply make sure you keep it polite, professional, concise, and useful. Avoid making it about you, focus on your prospective client instead. Express gratitude, your willingness to help, your availability, and your readiness to take the next step. And, most importantly, be sure to proofread your letter and check its accuracy before hitting the Send button.