How to Create a Super-Effective Push-through Sales Strategy and Get the Most of it to Skyrocket Your Business
1. So what is a push-through sales strategy?
2. When to use a push-through sales strategy?
3. Is a push the next step of a pull strategy?
4. Tactics to use in a push-through strategy
5. How to create a push-through sales strategy
6. Let's bring it all together
Useful tools:
1. Newoldstamp - Email signature marketing
2. Mailchimp - Email builder and sender
3. Hubspot Email Marketing - Marketing automation platform
4. MailerLite - Landing page builder
5. Canva - Online tool for making designs
Promotion is an essential component of any marketing plan. Even if you have the best product or service in the world, no one will be able to use it, unless you choose the right strategies to promote it. These strategies can be roughly divided into three basic types: a push-through strategy, a pull-through strategy, and a mix of the two.
While in push marketing suppliers "push" their products or services toward consumers, a pull strategy is oriented on creating reasons and ways for potential buyers to find these products or services.
Pull marketing is undoubtedly great for luring potential customers at various stages of their buyer's journey, especially if they've already realized the need to look for a solution. But what about those prospects who aren't aware of their problems yet? Or maybe you were lucky to develop a revolutionary solution, but people don't know how to research for it. That is why successful marketers prefer using both approaches to get all the customers' attention the product deserves.
Since we've already discussed pull-through tactics previously, let's get deeper into push marketing as well.
So what is a push-through sales strategy?
As mentioned above, push marketing is all about getting a product in front of potential buyers. Push-through selling involves:
Direct mail

Cold calls and SMS marketing

Mobile app notifications

TV and radio advertising

Trade show, showroom, and conference promotions

Paid Google, Facebook, LinkedIn Ads.
When to use a push-through sales strategy?
When you start a new business, you can't just afford to sit tight and hope your clients would just magically find you. Of course, you have to be more proactive and do your best to bring your product to your audience. A push strategy should also be used when you want to develop retail markets for your goods and create additional demand for them.
Is a push the next step of a pull strategy?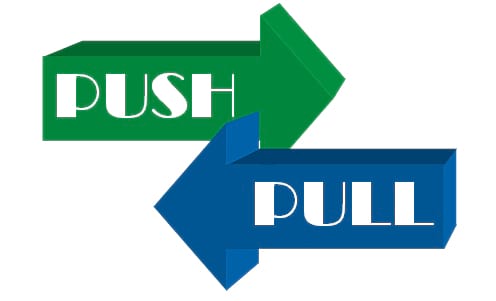 Image courtesy of marketing-boerse
Yes and no. Because every business is different, there is no unified approach to sales and marketing. To reach out to the right audience in the right way, you will need to use a variety of tactics.
When size matters.
Small companies mostly prefer a pull strategy. Larger corporations are likely to use a push strategy and the mix of both. Such a choice is not difficult to explain: the bigger the company is, the bigger budget it has.

Image courtesy of marketing-made-simple
Coming back to our question if a push strategy is the next step of a pull strategy, let's look at the following examples.
#1 First push then pull
Imagine that you founded a new cell phone company. Since you are new and unknown, your first priority is to introduce yourself to the market and make your prospects aware of your existence. To inform the audience, you will need to use push marketing tactics like, for instance, TV, radio, and billboard ads.
Once people have identified a need, a pull-through sales strategy really shines. And while people search for information, you need to ensure they can easily find you. To reach this goal, you will need to maintain a user-friendly website with credible content and clear calls-to-action, and, of course, optimize it for search engines. That's called pull marketing.
#2 First pull then push
Now imagine that you are a wedding photographer. You do have a blog, a website, and some social media profiles (pull strategy) where people can see your works. This year you decided to set up a booth at a wedding fair and "push" your services to couples who are going to get married. You may also want to get a list of brides-to-be and send them a postcard with a discount – that is an example of a push strategy.
#3 Push is the next step of a pull strategy
A small B2B company prefers pull marketing over push marketing. However, to move leads through the funnel, they may want to try sending one promotional email (e.g., request a demo) for every three educational emails.
In general, pull marketing helps to build trust and long-term relationships with your customers. So in these days, when buyers want to trust people with whom they do business, pull marketing is crucial. However, to spur people to action, you will still need to use push marketing as well.
Tactics to use in a push-through strategy

Since we have concluded that a push-through strategy in sales is absolutely necessary, let's see what tactics you should use.
Personal and direct selling
It is a person-to-person communication in which a sales representative attempts to learn more about the customer's needs, presents a solution that satisfies those needs, and persuades the potential buyer to make a purchase. Personal selling often occurs through face-to-face meetings, via a telephone or chat conversation, and through other new technologies. To bring your personal selling to a higher level, you or your sales rep will need to a) be natural and avoid being too salesy; b) know how to ask the right questions; c) be able to address the customer's concerns; d) have the ability to convince.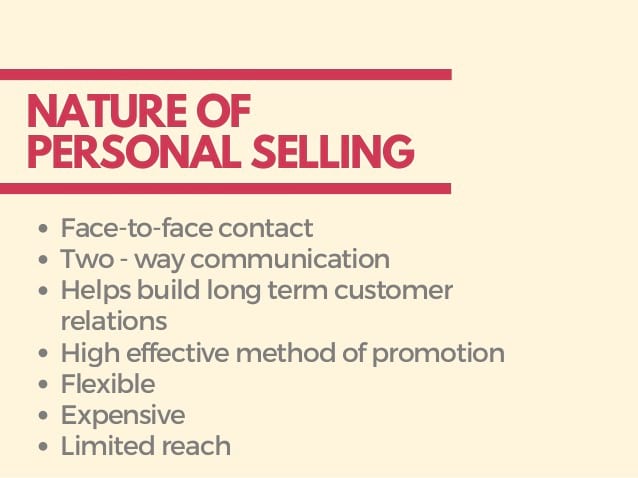 Distributing networks and partners
Find reliable partners (resellers and distributors) to sell to customers you could not reach with your own resources.
In today's technological age, cold calling has fallen out of fashion, hasn't it? However, a lot of successful sales and marketing pros say that cold calls still deserve a place in your sales strategy. To make cold calls really work for you, hire experienced salespeople, often improve the quality of cold calls by using training techniques and analyzing your prospects' response.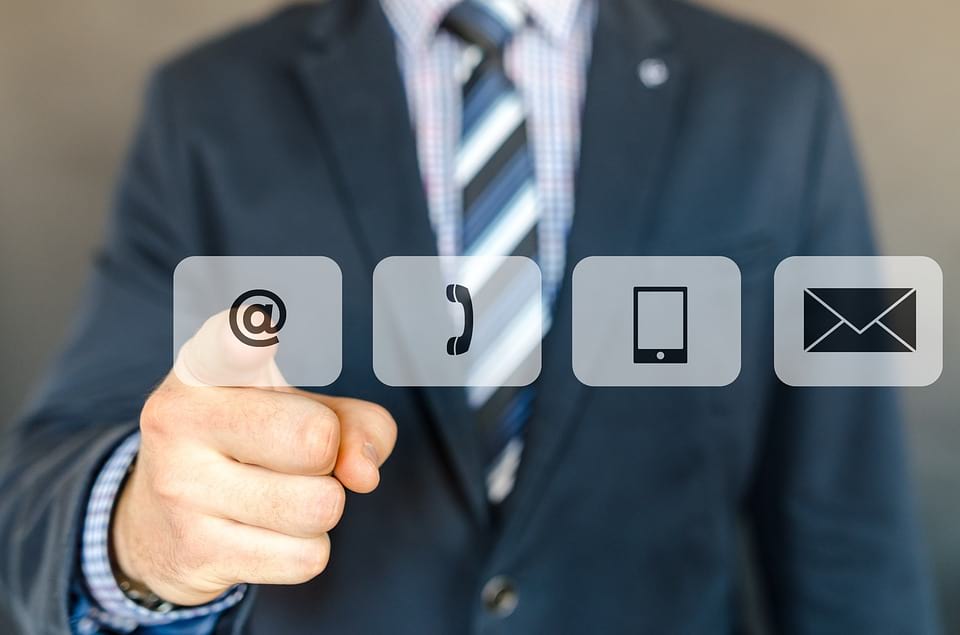 Email marketing is also extremely important for pushing your product or service. If you want always receive responses to your emails, read this post.
Attend events related to your industry (conferences, trade shows, exhibitions).
If you believe that your product is so cool that you don't even need to offer discounts, you may lose sales opportunities. Because your competitors know the weak points of customers, have special offers and attractive prices, they can sell higher quantities than you.
There's nothing wrong with asking for referrals. Or let's call it "introduction." Perhaps you will not convert a prospect to a customer but why not reach the prospect's acquaintance or colleague (who is a prospect too) and convert him to a customer?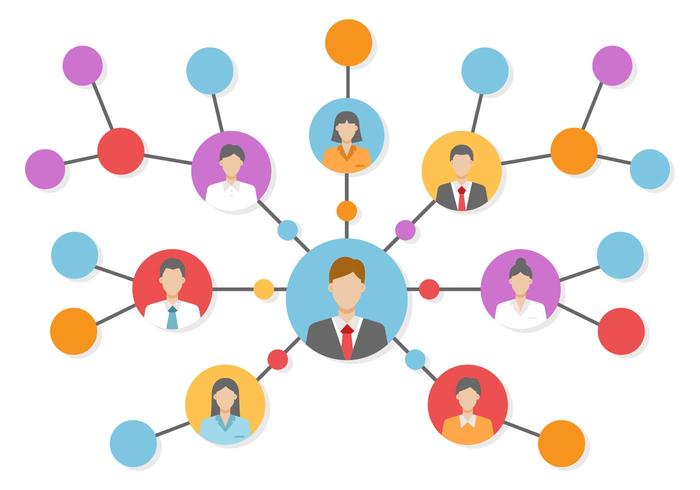 In the era of the Internet, people still watch TV and listen to the radio. So there is a good chance your target audience will notice your ad. Keep in mind that advertising is content and it needs to be treated as such. Give viewers a reason not to skip your ad, offer anything of value.
How to create a push-through sales strategy
Now when you are familiar with a push-through selling, it's time to establish a "push" plan.
#1 Make sure you have quality lists
There are many ways to get leads: you may be getting them from inbound traffic, buying them, etc. It really doesn't matter. What's more important is to know who you are targeting and why. Learn about your leads as much information as possible: know their titles, industries they work in, their company size, location, and more. It is equally important to understand what you expect from your customer. Do you want he/she to buy a specific product, visit your shop, join a loyalty program, or create referrals? Once you defined your goal, focus on creating leads to this particular goal.
#2 Define the value
Sure thing, you can't just start contacting your leads asking them for a lengthy conversation. To make people want to listen and to talk to you, decide what special you have to offer. Are you talking to the right person? Does your product solve the problem your prospect is facing? Do you even know what his/her problem is?
#3 Set a prospecting schedule
According to research from InsideSales.com, Wednesdays and Thursdays are the best days to make contact with a lead. Tuesday is the worst day. But is there the best time of day to call or to email a prospect? Yes. The best times to email prospects: 8 am and 3 pm. The best time to cold call: 8-9 am and 4-5 pm.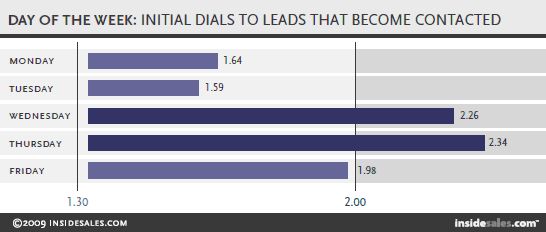 #4 Create hybrid content
Don't just educate your audience. Sometimes people need you to push them a bit toward a purchase. Try sending one promotional email for every three educational emails or mix your educational content with the right calls to action.
#5 Train your team
If your team lack or have no traditional sales background, invest in sales coaching and sales training programs to increase productivity and effectiveness.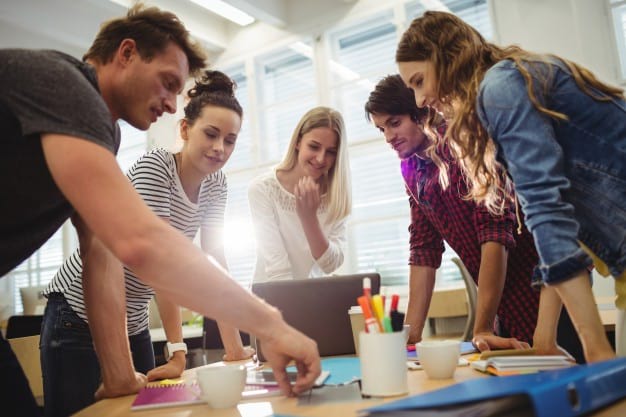 #6 Understand how to measure success
To be able to analyze and improve the performance of your team, measure EVERYTHING: TV ads (engagement can be measured by the number of phone calls), online ads clicks and impressions, promotional email opens, clicks, website visits, etc.
Let's bring it all together
Having the right sales strategy is essential for your business. Pull vs. push strategy: how do you know which one would work best for your organization? Of course, you can read about all the sales approaches in the world, but the best way to find your perfect fit is only through real experience. Now as you know quite a lot about push marketing, try it!
Here are a few tips to make your push strategy successful:
Hire a professional

Identify your buyer personas and decision makers

Learn about customers pain

Be prepared to objections

Stay motivated