Get Spooky! Update Your Halloween Email Signature
1. Halloween promo banners
2. Halloween greeting banners
3. How to add a Halloween banner to your email signature
Halloween season has started, time to stack up on candy. Think about your costume for this year, but more so about your emails. Yes, that's right, Halloween is an excellent opportunity to sparkle every email you send out.
We've created new banners for the occasion. Send greetings to your recipients using these spooky email sign-offs.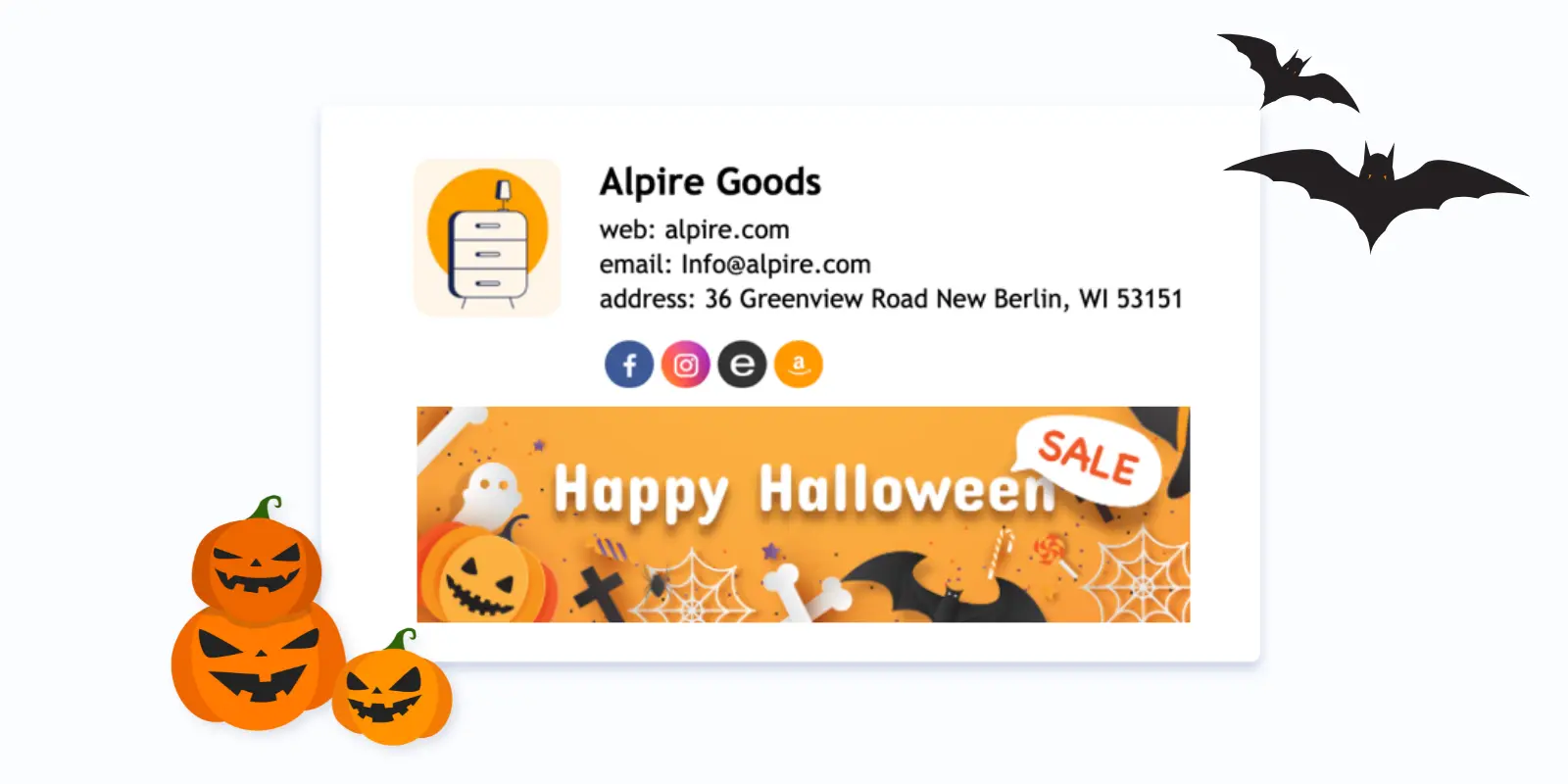 Halloween promo banners
What a Halloween without sales? It is high time to boost your sales by offering clients great deals and discounts using an email signature.
Start preparing an email signature marketing campaign right now to break into Halloween sales racing being a winner.
Take a look at our Halloween sales banners.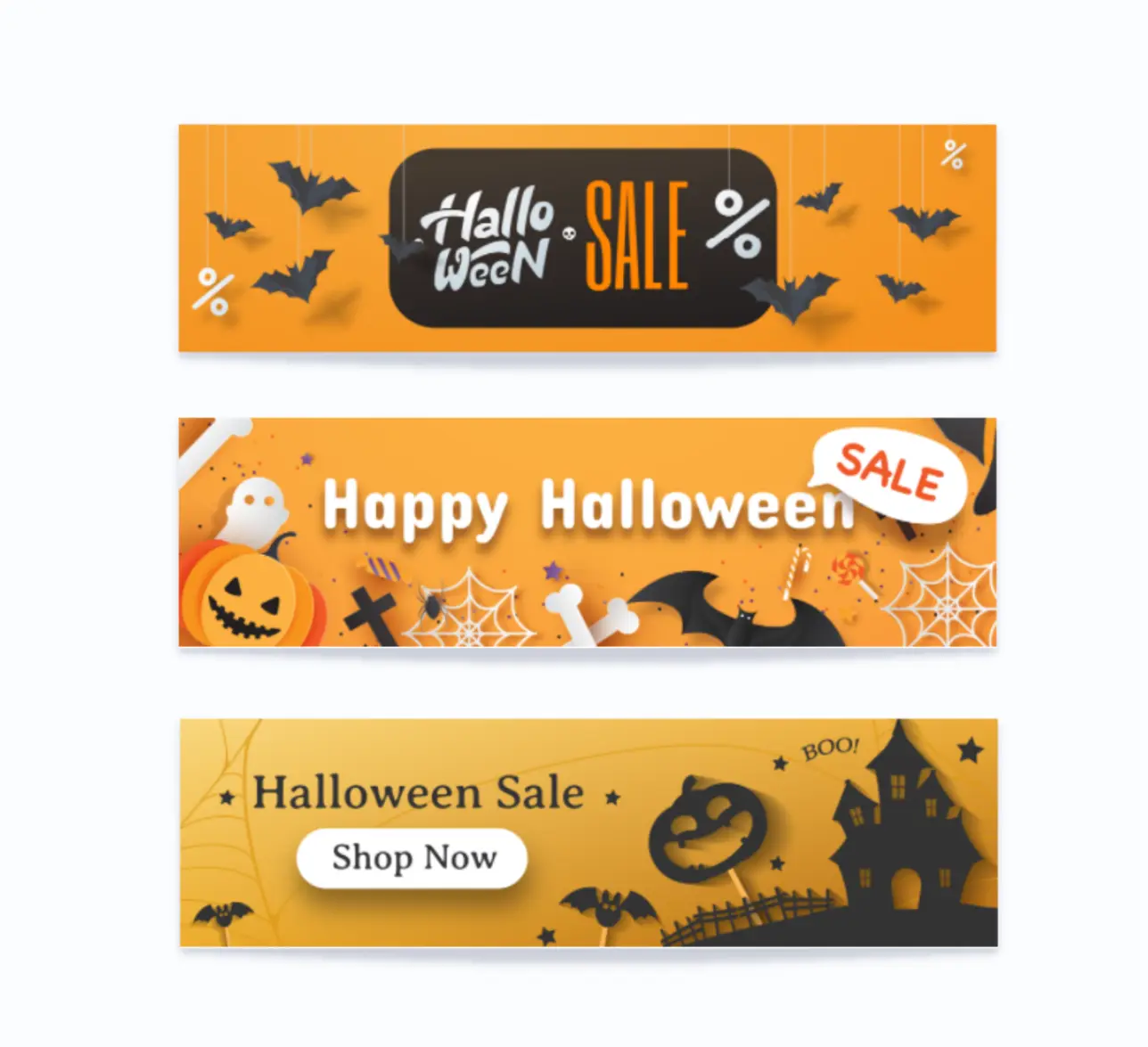 Halloween greeting banners
We've designed new ready-to-use banners so that you can greet all your email recipients with Halloween. Express your festive mood by choosing a banner among the bright, minimalist, graphic, or minimalist designs. Also, you can upload your banner and create a unique pumpkin email signature.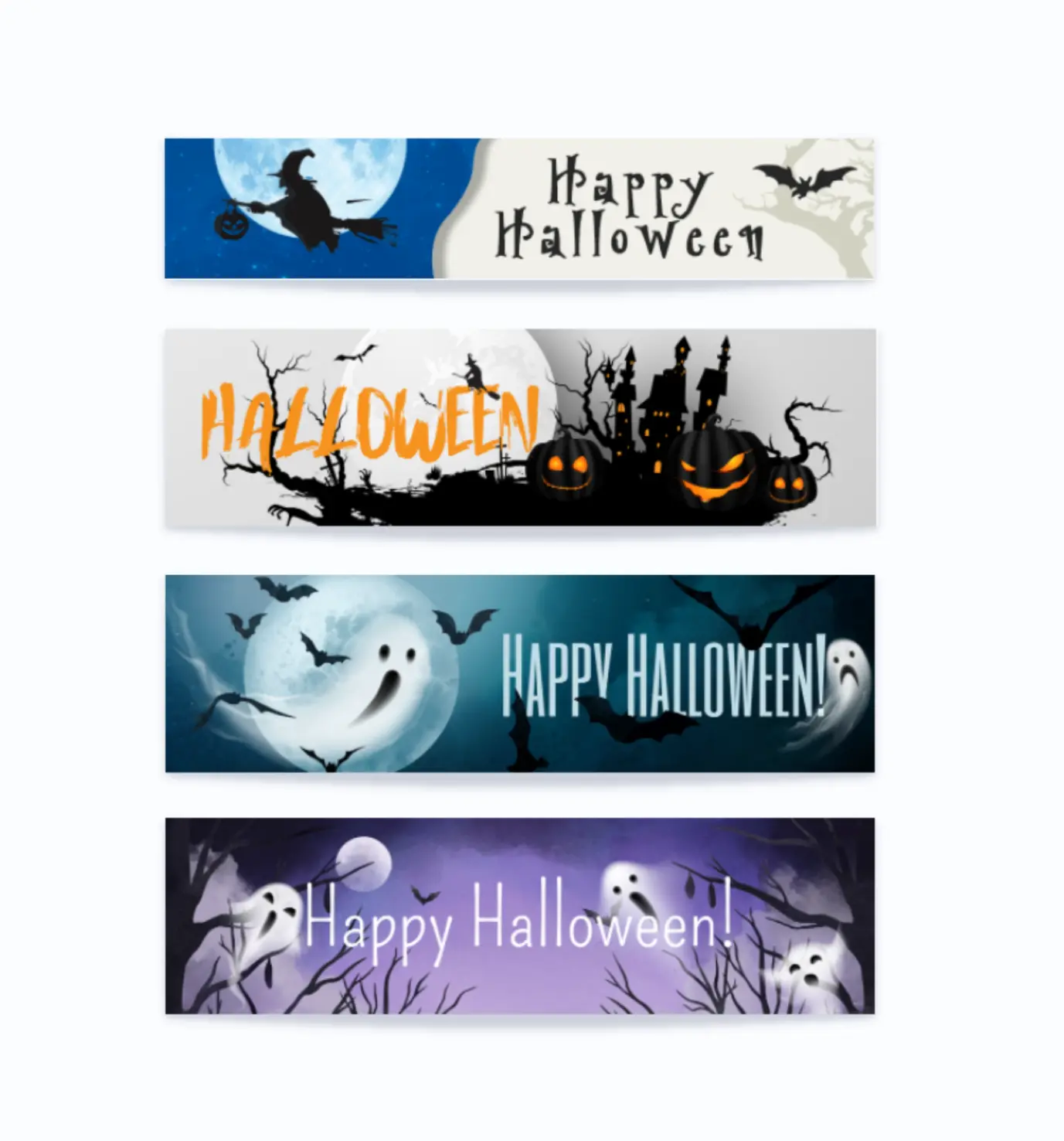 How to add a Halloween banner to your email signature
Step 1. Signup for Newoldstamp. If you already have an account, login here.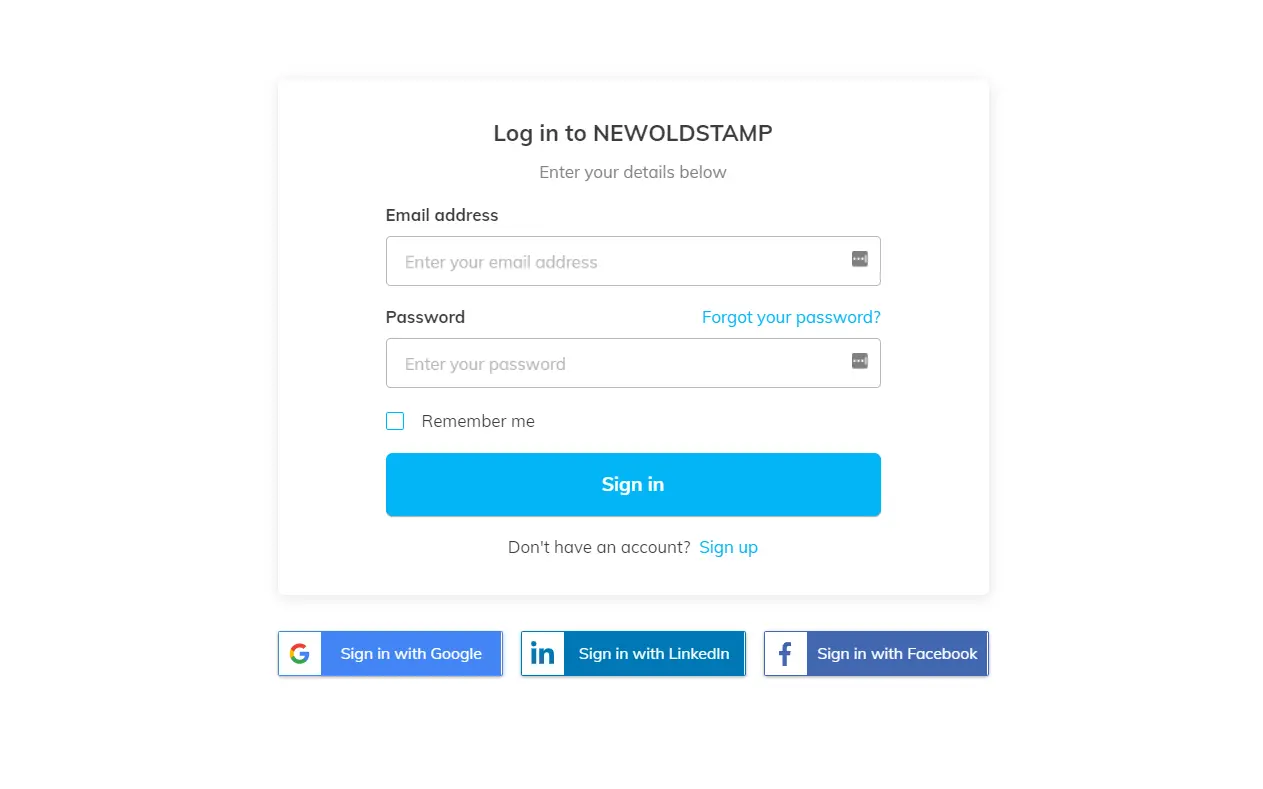 Step 2. Create a new email signature or edit the existing one.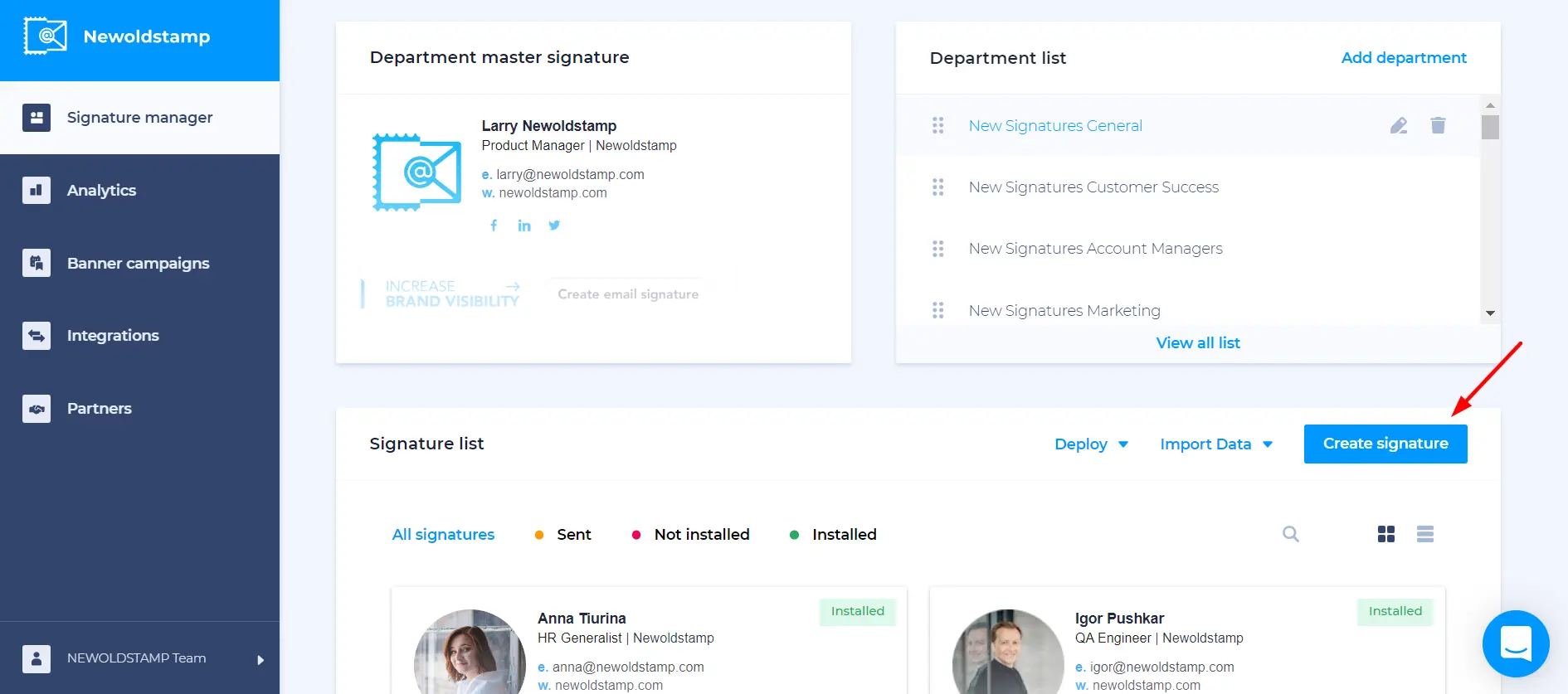 Step 3. Add the Halloween banner from the gallery or upload your own.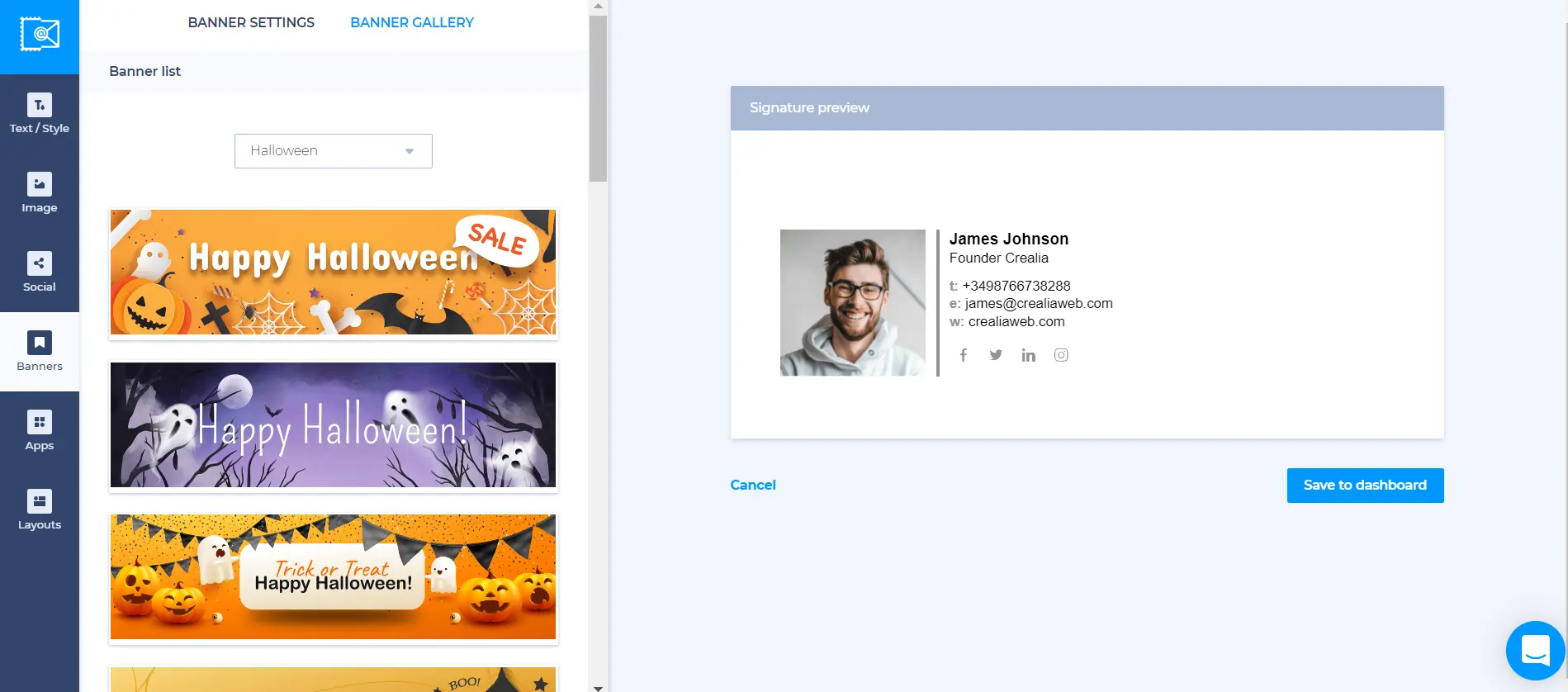 Tip: Don't forget to add a link to your banner.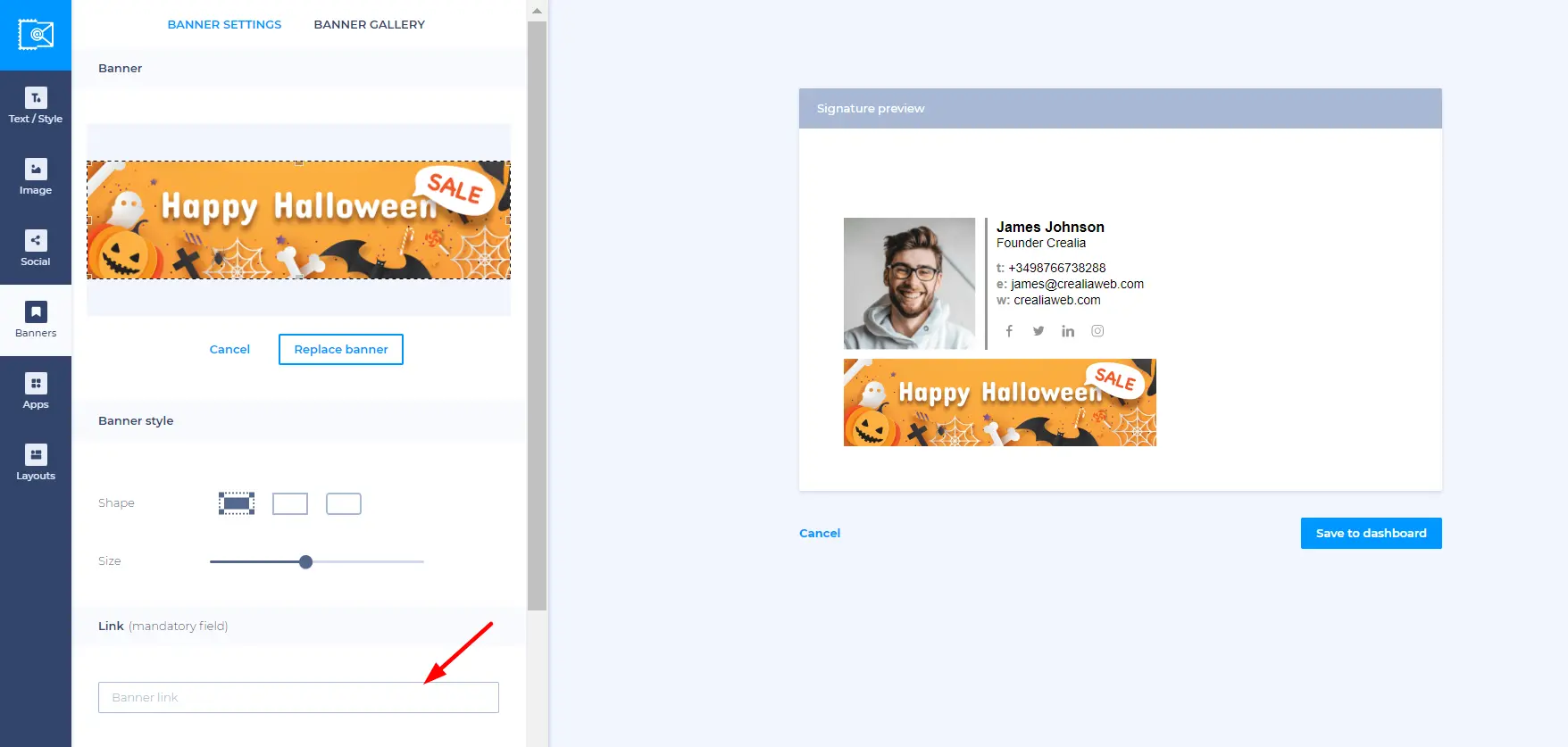 Step 4. Save and install your email signature.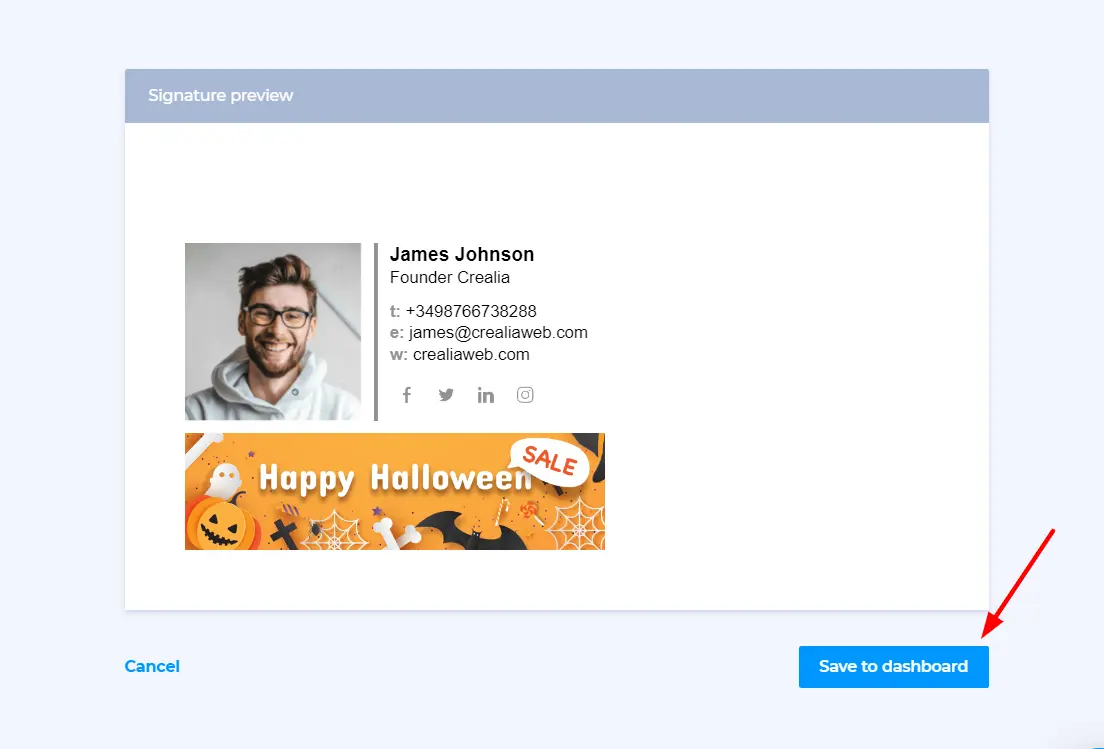 Great! Your Happy Halloween email signature is ready. Looks perfect!